READ IN: Español
The young designer presented her collection for the Autumn/Winter 2019 season today at the Madrid Fashion Week. "Water's Edge" is the name with which she has decided to name her new project Barrera, a title that supports the tranquillity and calm of her most mature and meditated collection to date.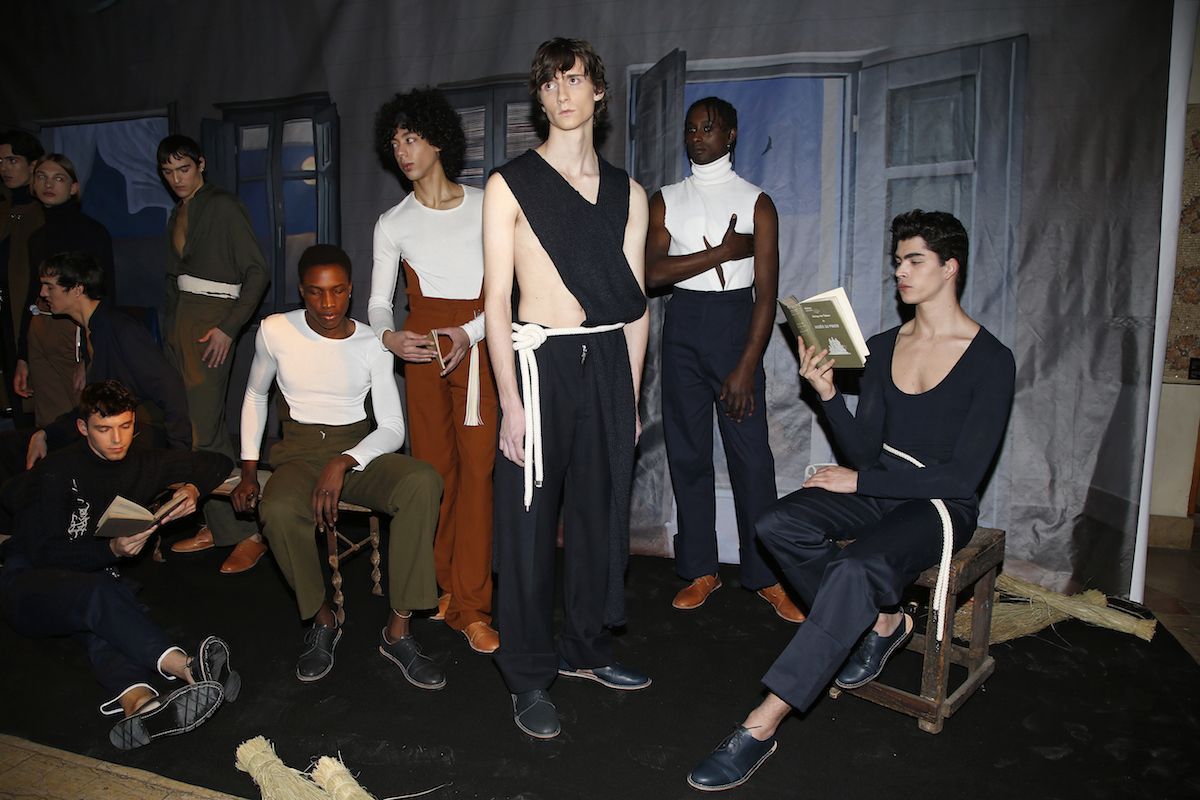 Carlota Barrera has decided to change the rules of the game to present her new collection FW19 at the Mercedes Benz Madrid Fashion Week. The traditional parade has been replaced by the recreation of a live work of art that has taken place at the Hotel Villa Real. On this occasion, the catwalk has been transformed into a theatrical stage where the models were occupying their positions until they became characters of a real painting.
A collection conceived by the influence of traditional masterpieces. This pictorial tradition has given rise to designs designed for the most traditional and natural men. The looks conceived for the autumn and winter season denoted the quality of the finishes and fabrics, in spite of their apparent simplicity.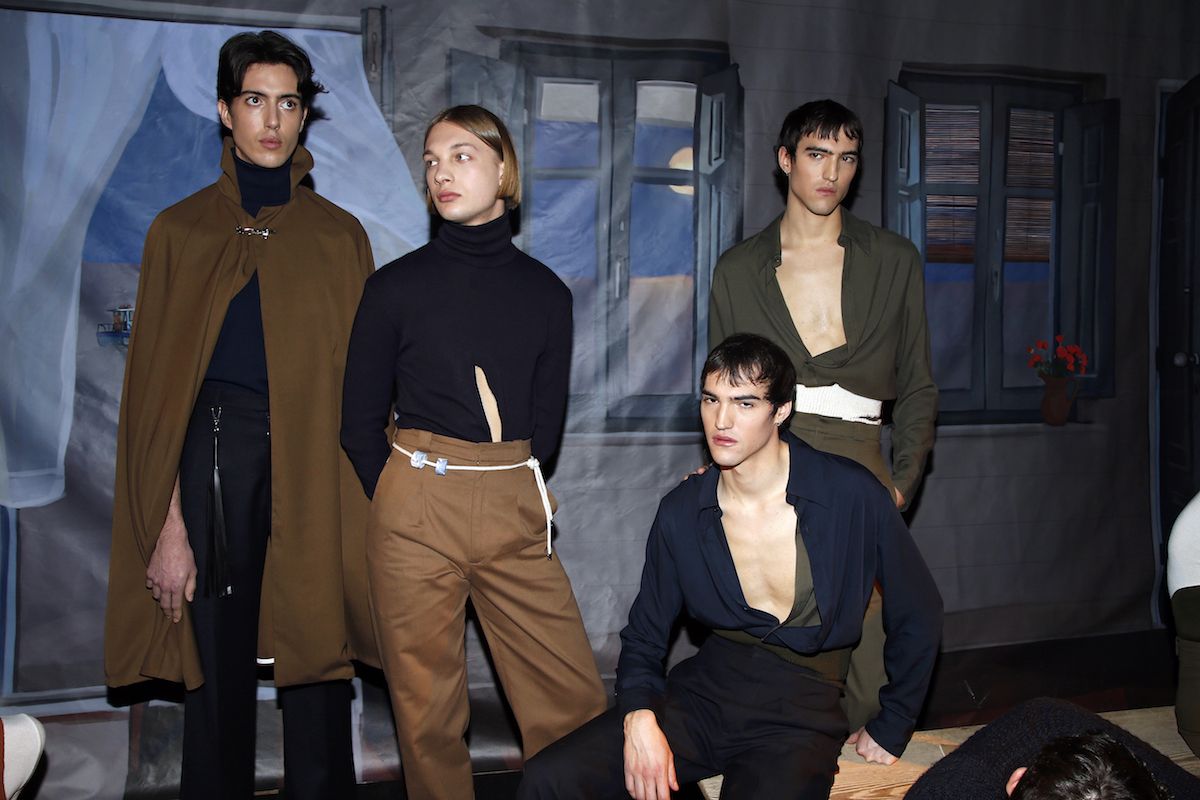 Dark colours well combined with ambience, theme and style. Loose and dense garments. The high draught pincer trousers have been the protagonist when it comes to dressing Carlota Barrera's man. Materials such as cotton stitch, linen and leather presented the character of the collection.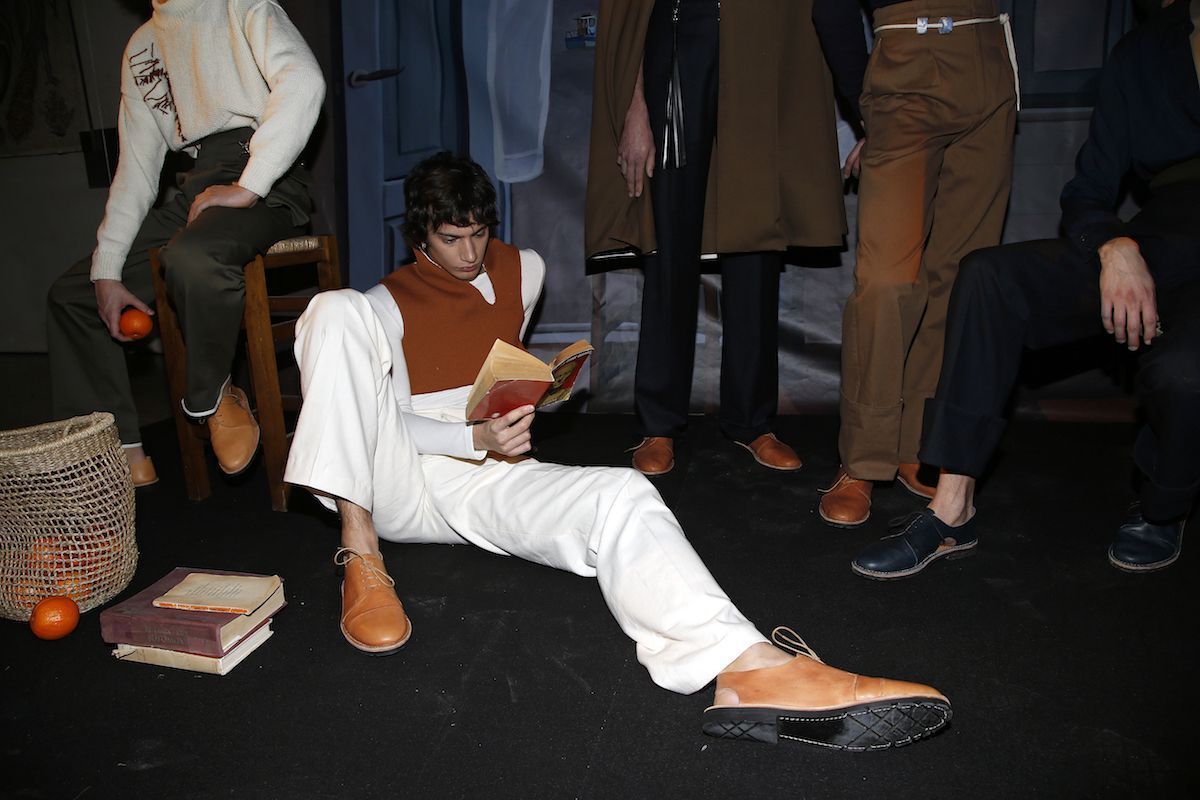 The men's designer gives off her own character with each collection she presents. The name Carlota Barrera has resonated since 2016 and we are sure it will continue to do so in the years to come.