READ IN: Español
Cervezas San Miguel premieres 'Que te quien te lo quien lo bailao', where the brand invites us to live and enjoy the music passionately and dance again at the new edition of Bilbao BBK Live 2022. In this way, we will make up for the time lost during the last two years.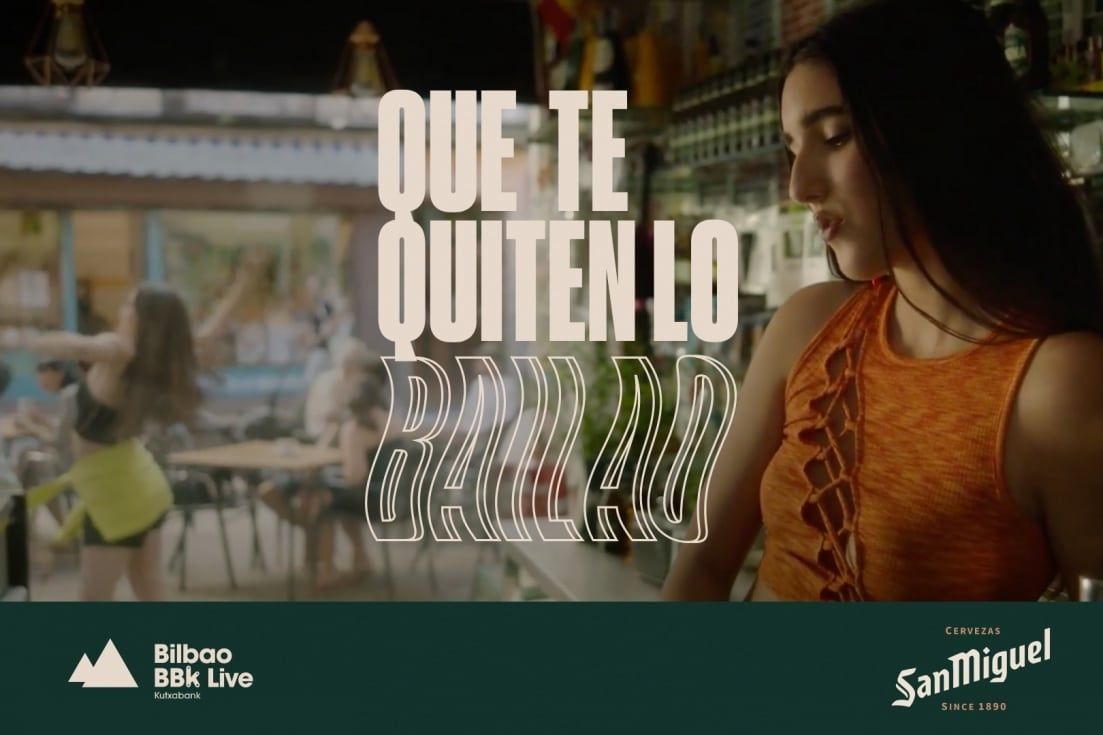 With this action, Cervezas San Miguel wants to reinforce its way of seeing and understanding life, full of passion and desire to enjoy, and to remind all the restless festival-goers that the moments of enjoyment that will be experienced at the festival will be worth remembering. Because this Bilbao BBK Live 2022 represents a return to enjoying our passions and celebrating them with more enthusiasm than ever.
This new initiative premieres with a very special version in which Judeline, the talented and promising singer, covers the legendary song 'Bailar Pegados'. A way of reminding us that it is important to enjoy music and dance together again. The message is purely vitalist: "Que te quiten lo bailao".
The Bilbao BBK Live 2022 festival will be held on 7, 8 and 9 July at the Kobetamendi natural park with a line-up full of top national and international bands.