READ IN: Español
Karl Lagerfeld (@karllagerfeld) connects the streets with the nautical aesthetics of the 1930s and 1980s in the new Chanel – Cruise 2019 collection. These types of collections (also called Resort, Vacation, Pre-Autumn or Travel) are mid-season or pre-season lines that serve as an additional segment to the traditional catwalk calendar offerings.
The Grand Palais in Paris welcomed Chanel's (@chanelofficial) proposal under a scenery presided over by a life-size liner that -obviously- connected very well with the proposal we were about to witness.
Chanel | Cruise 2019
Classic cuts, matching jacket and skirt outfits or high waist trousers coexisted with more modern cuts but never risky because Chanel is sobriety and safety. Berets as an accessory are a #must next season (they already have Karl's approval).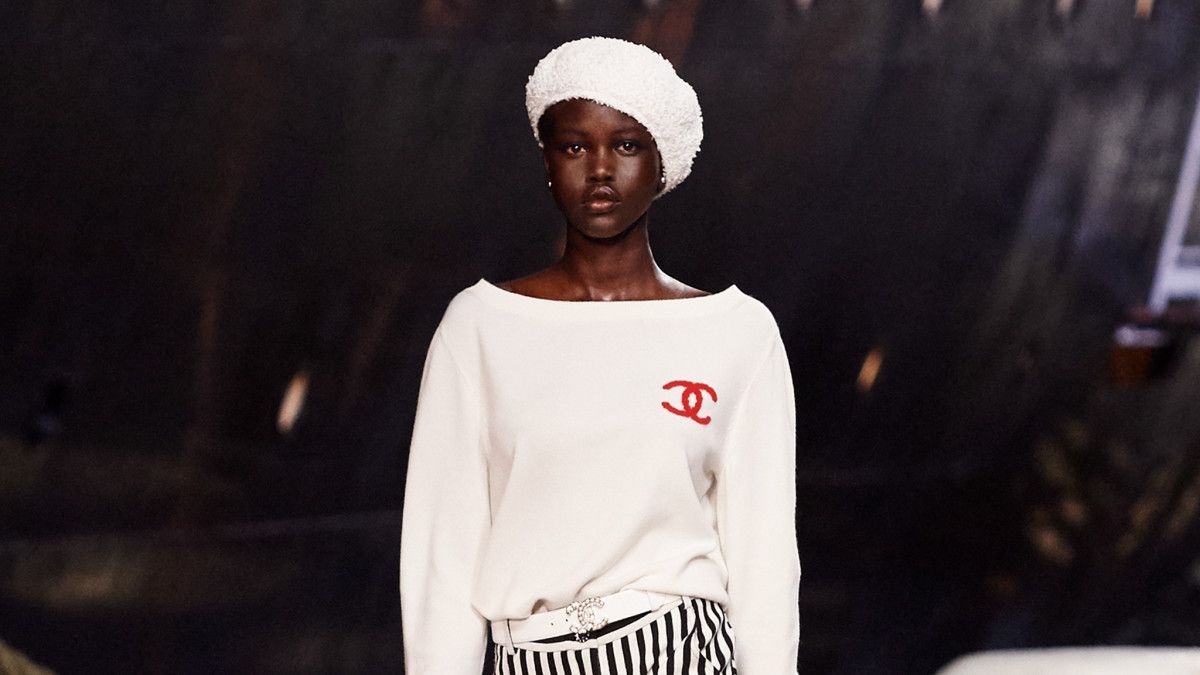 A collection that breathes luxury from all sides and connects the powerful woman of the 30s and 80s with today's woman. Supported by the concept of "La Pausa" – the house that Coco Chanel built in the 1930s in Roquebrune-Cap-Martin – he proposes a woman who says goodbye to her responsibilities and disconnects in her fabulous car or yacht to go to the south of France to spend the summer.
Chanel | Cruise 2019 > Looks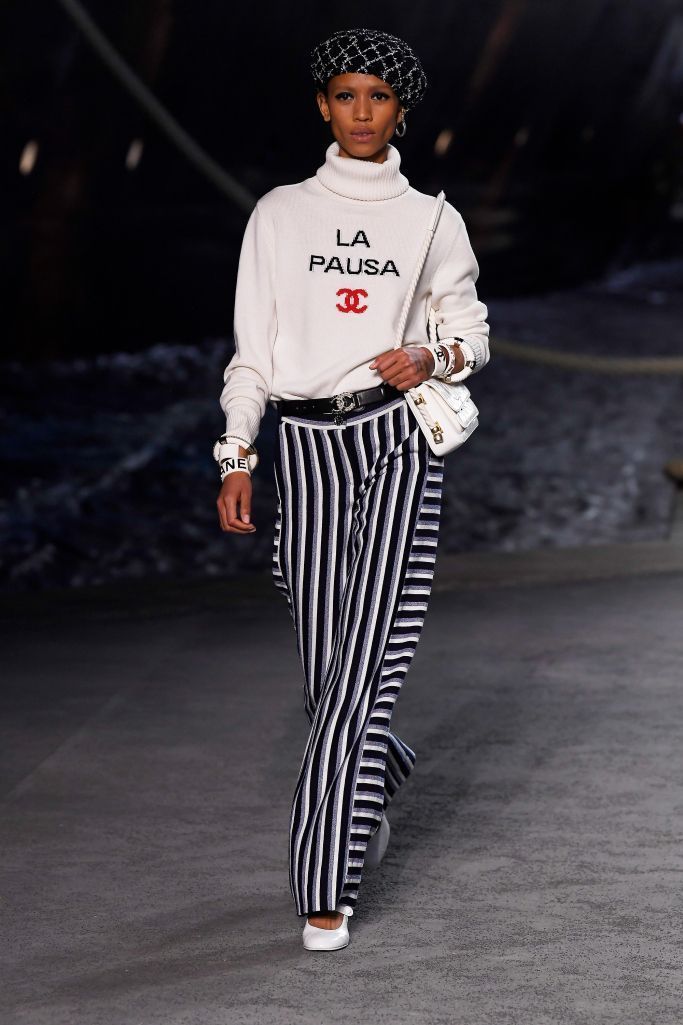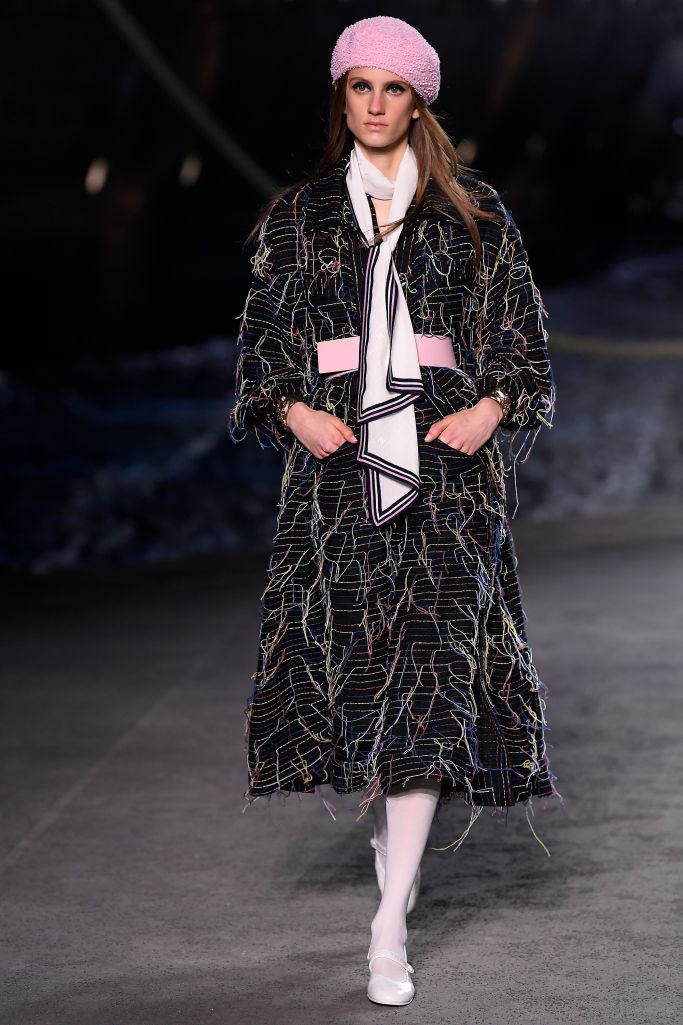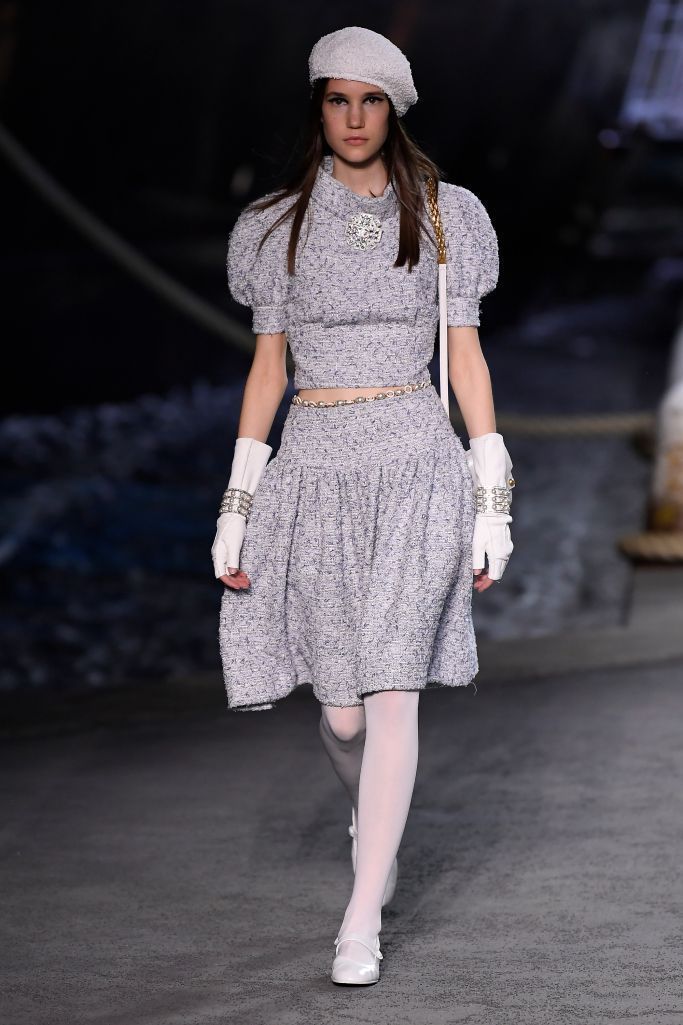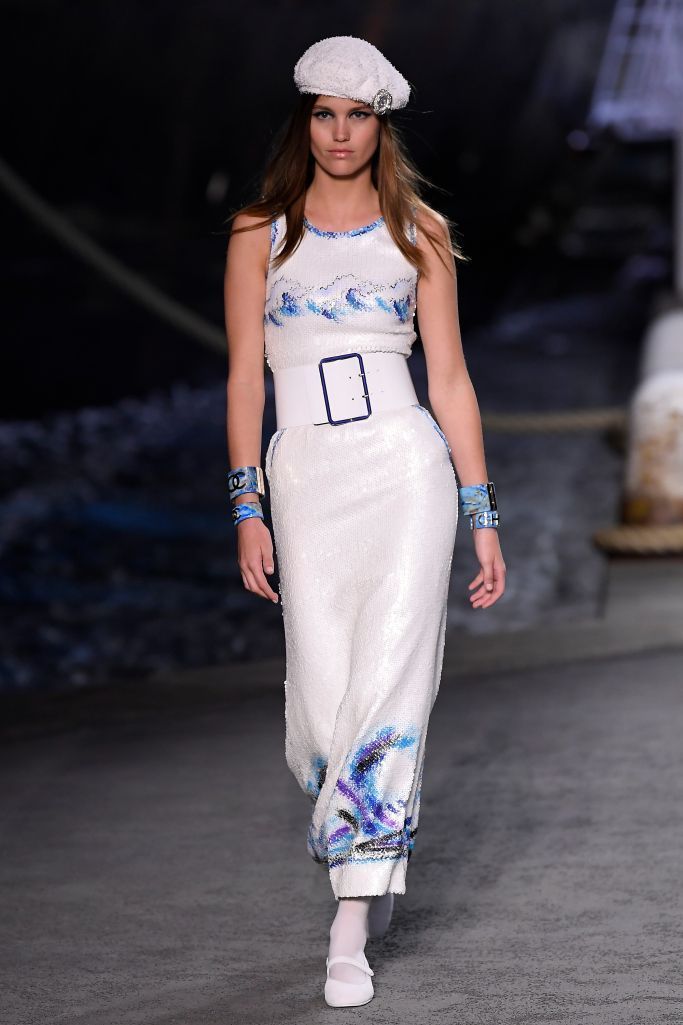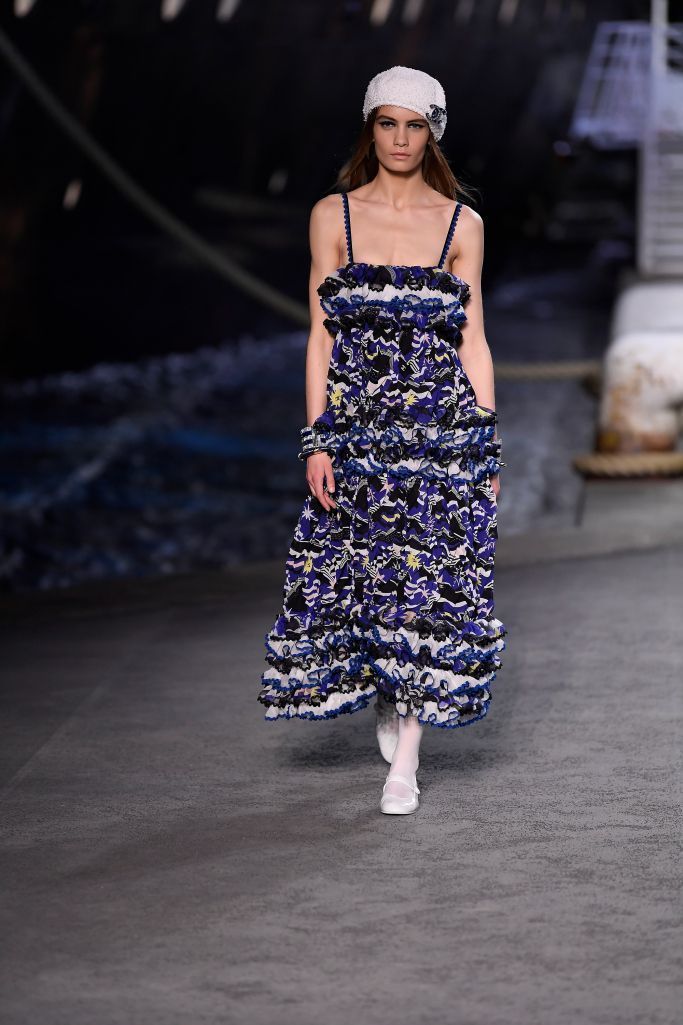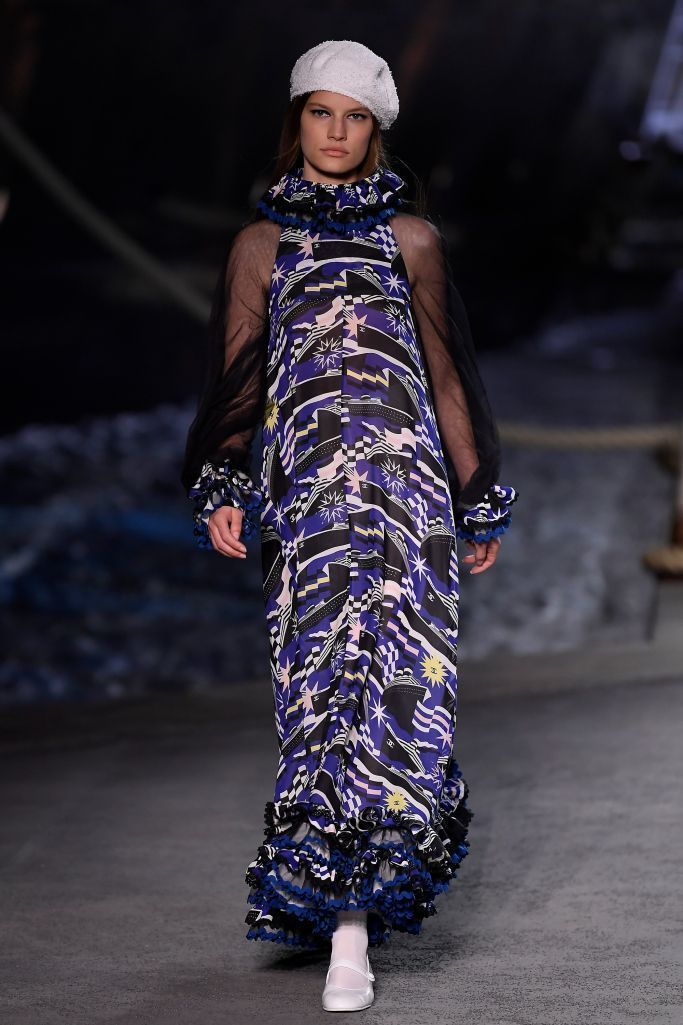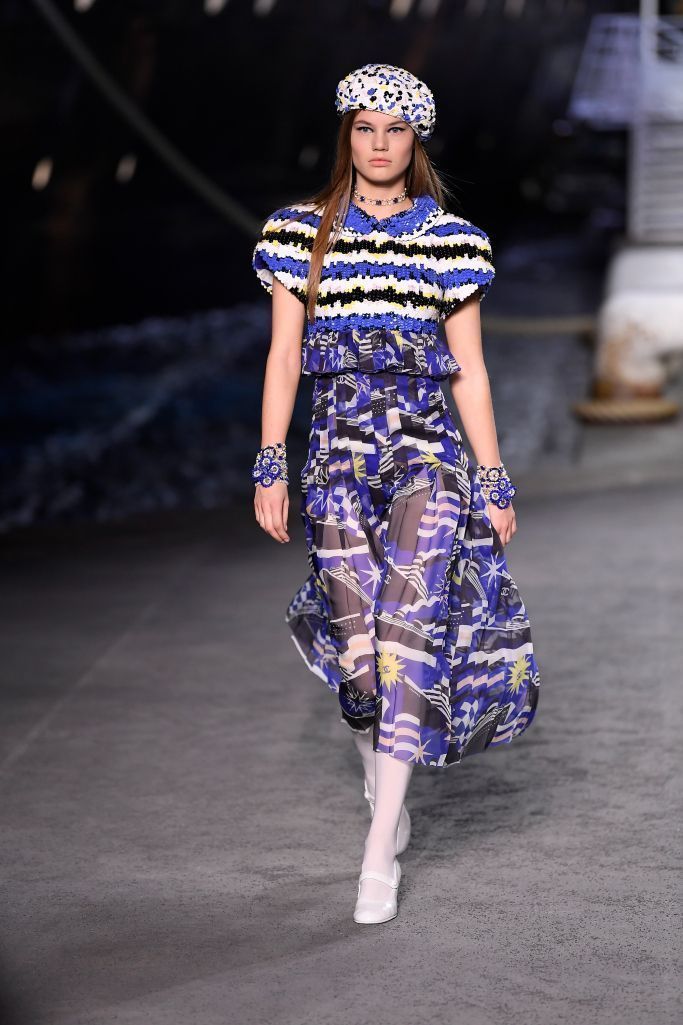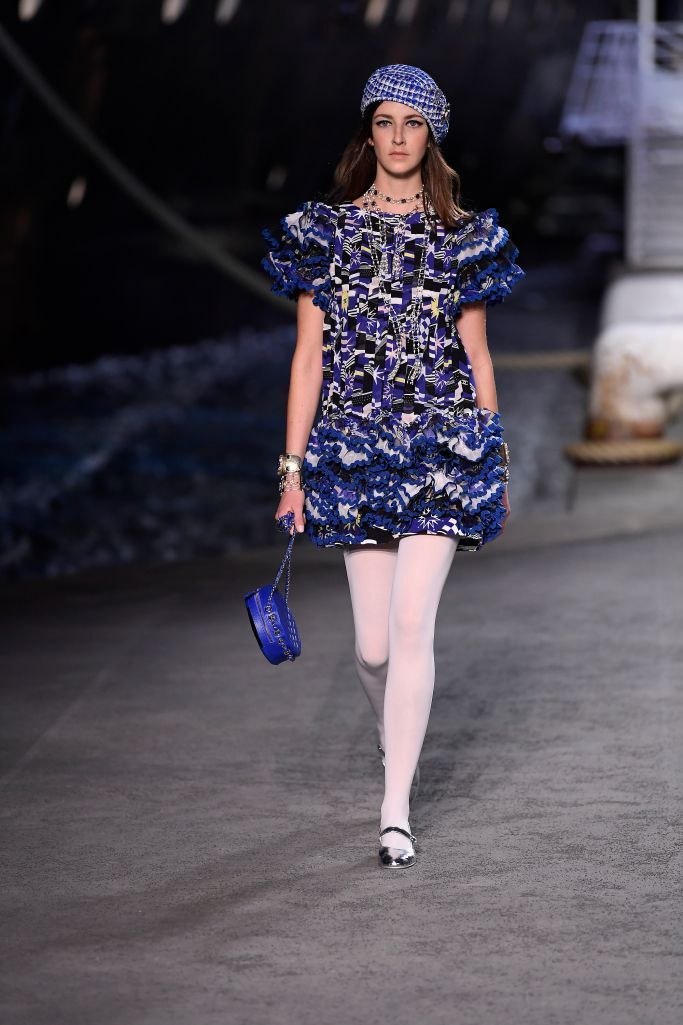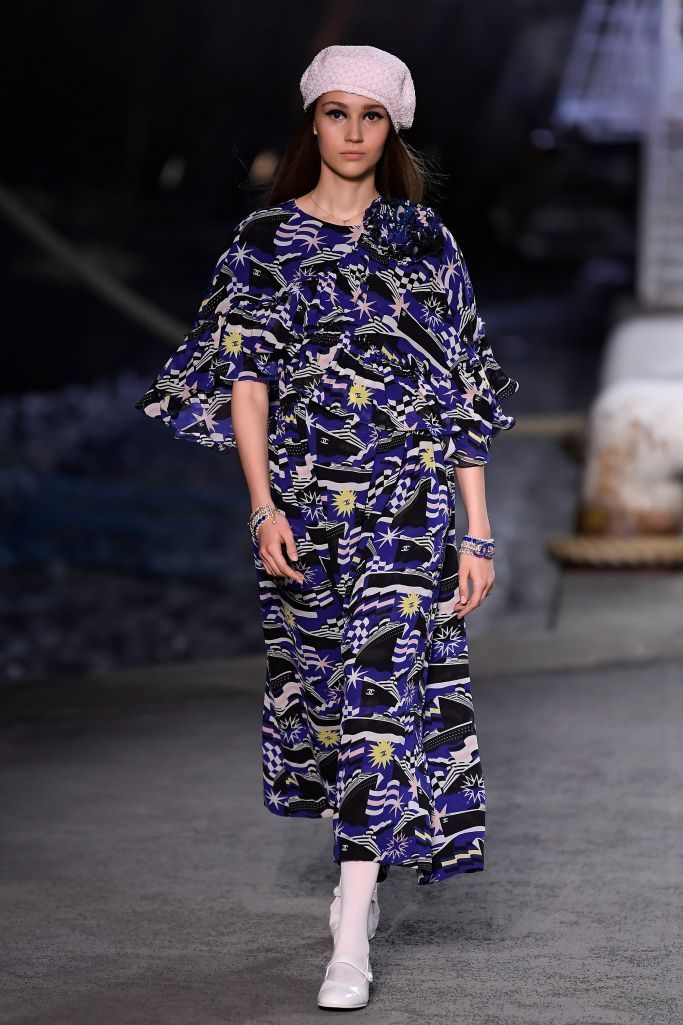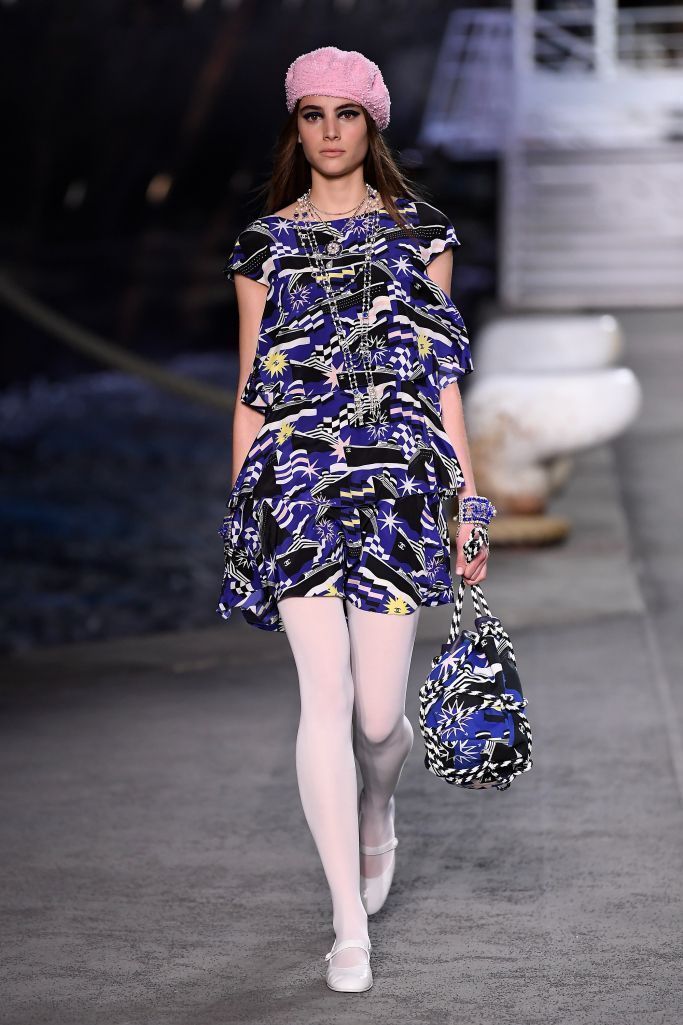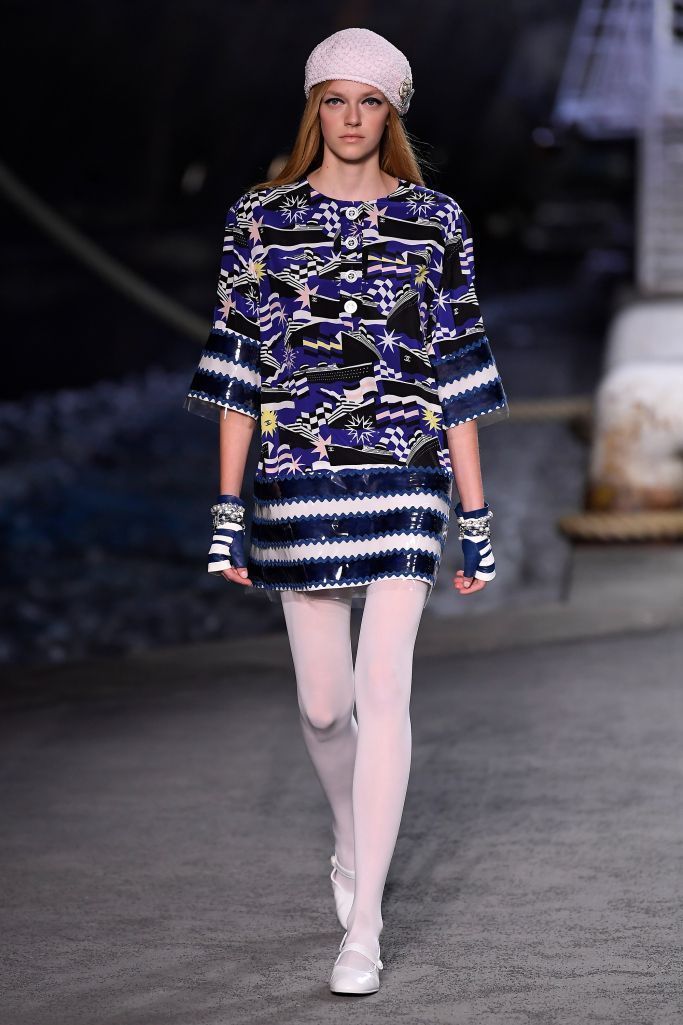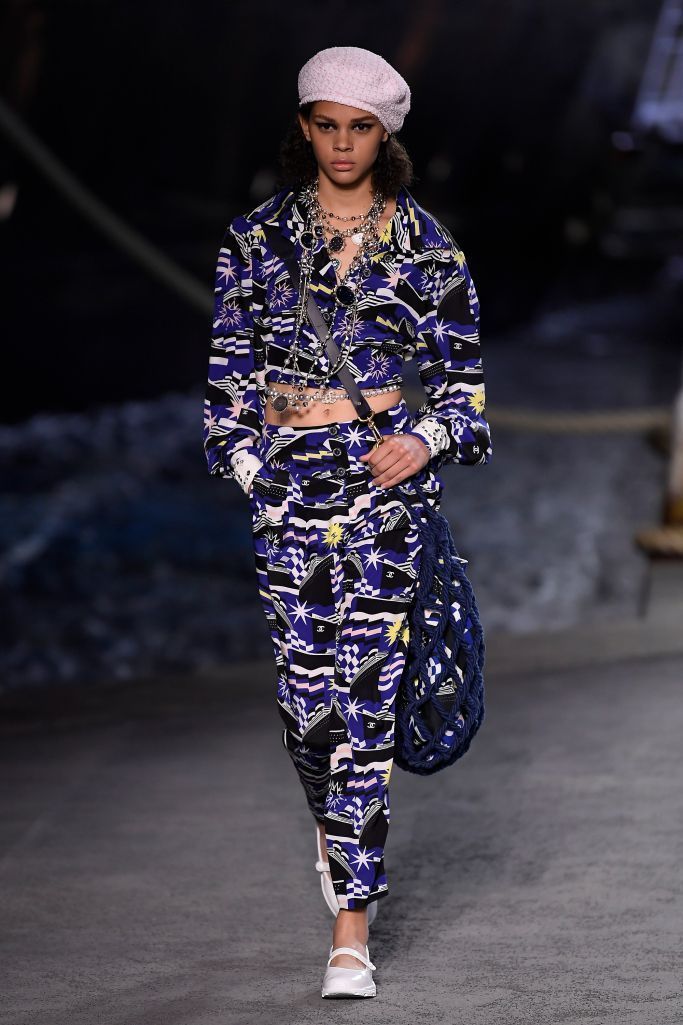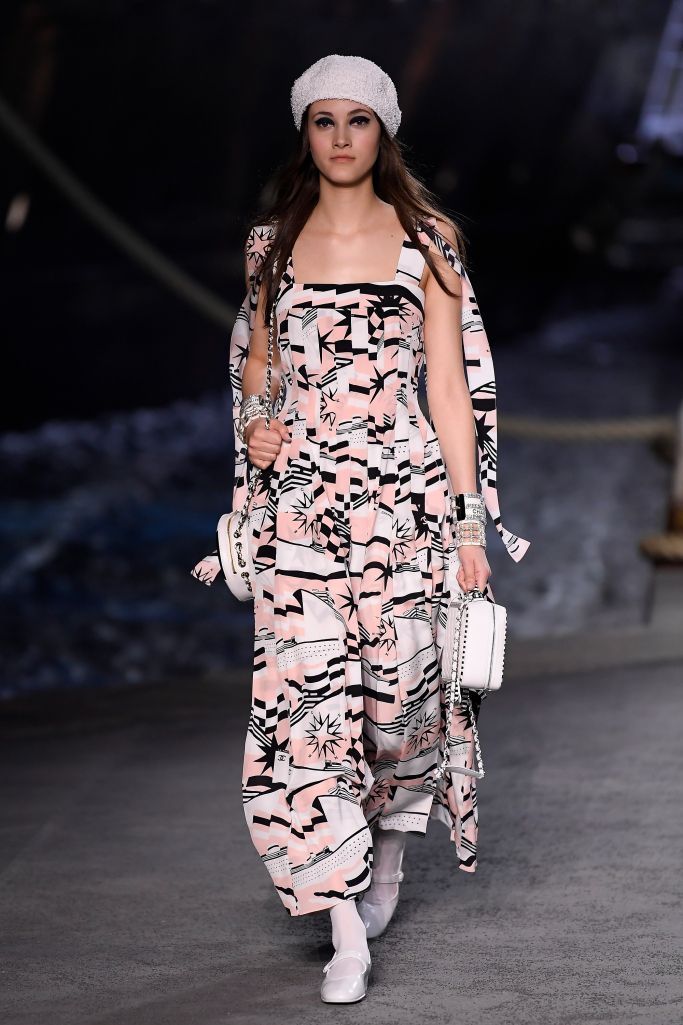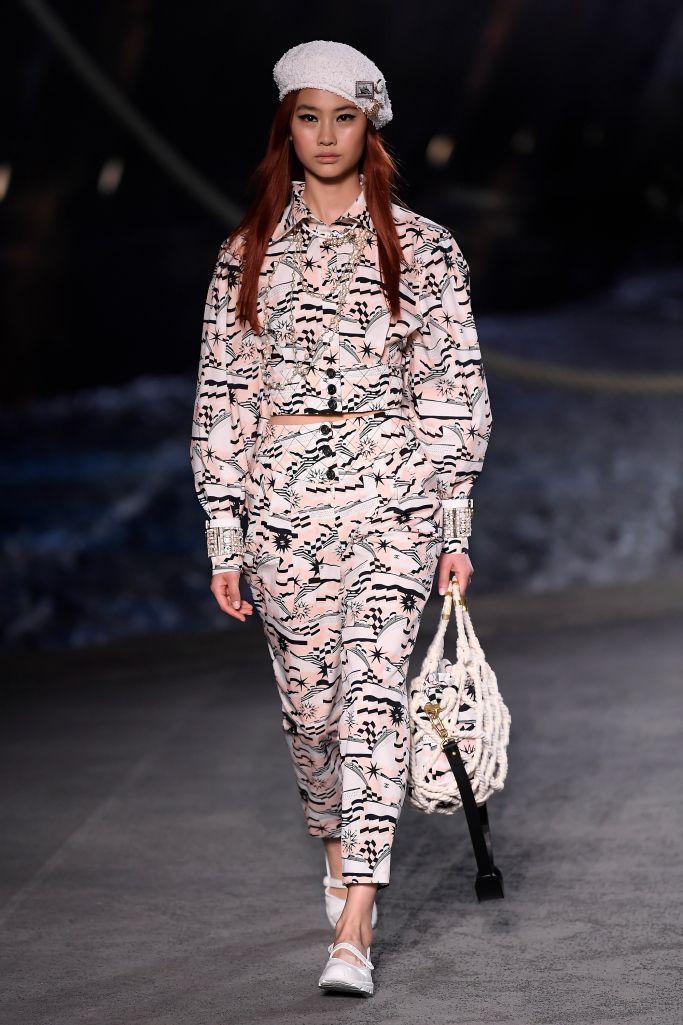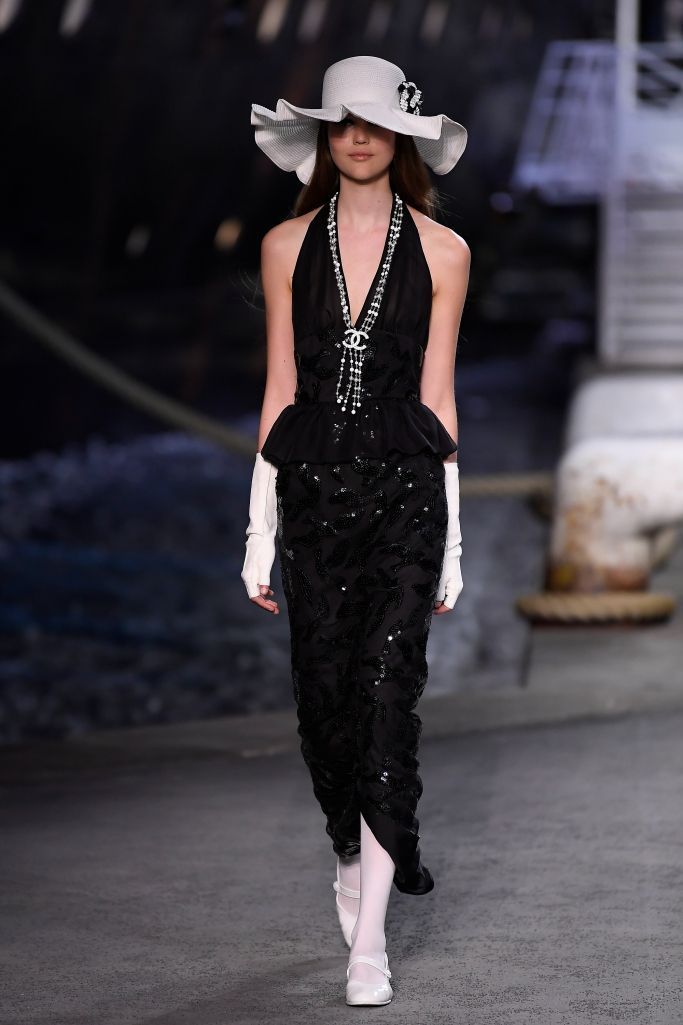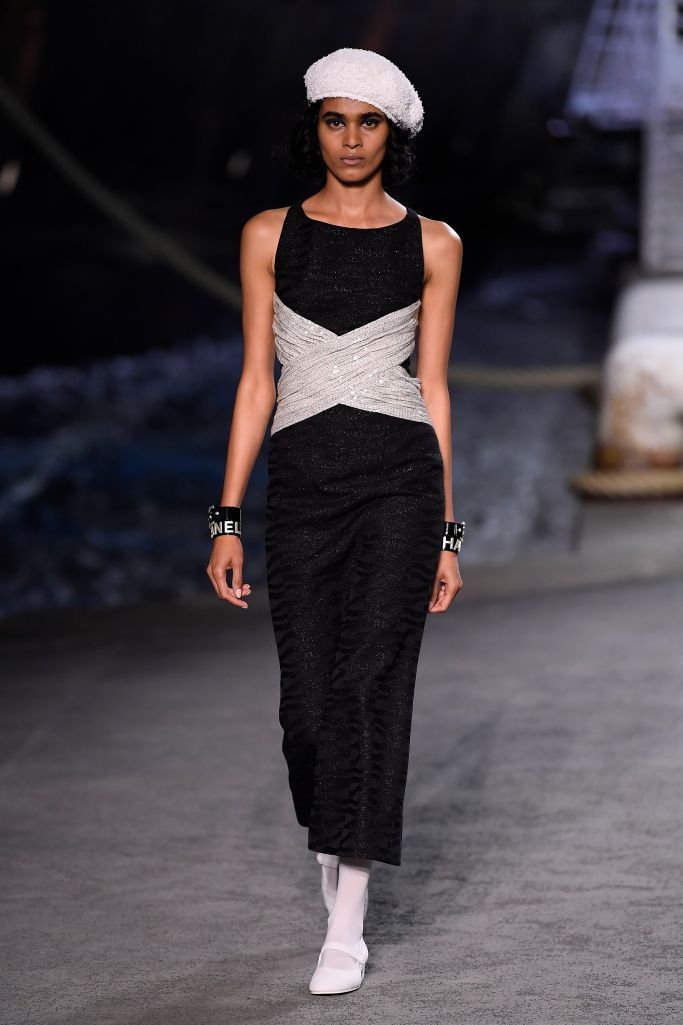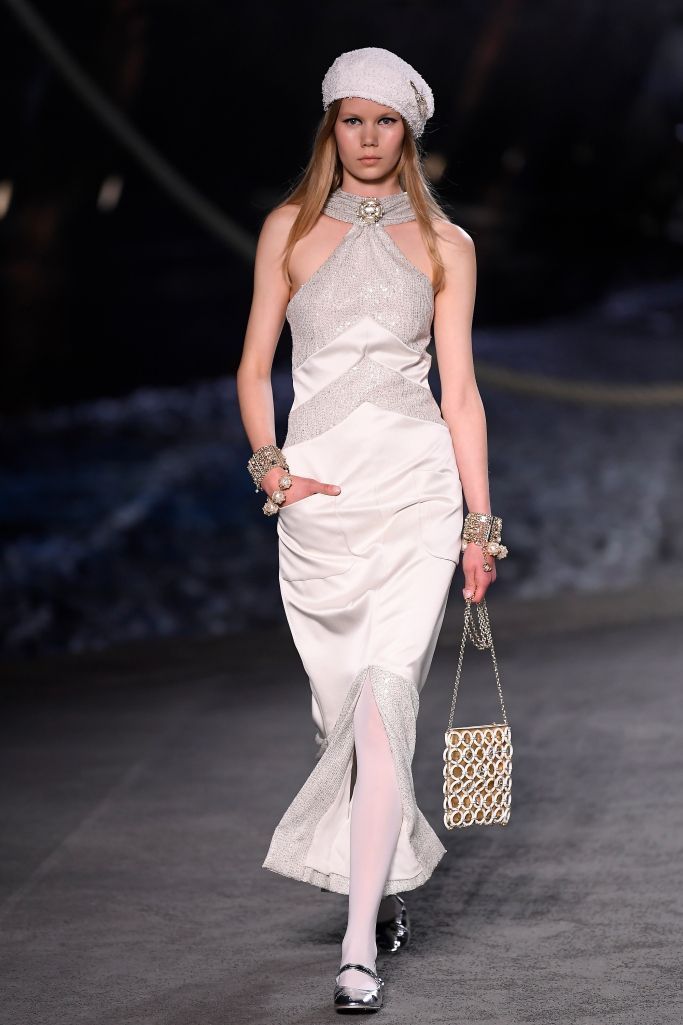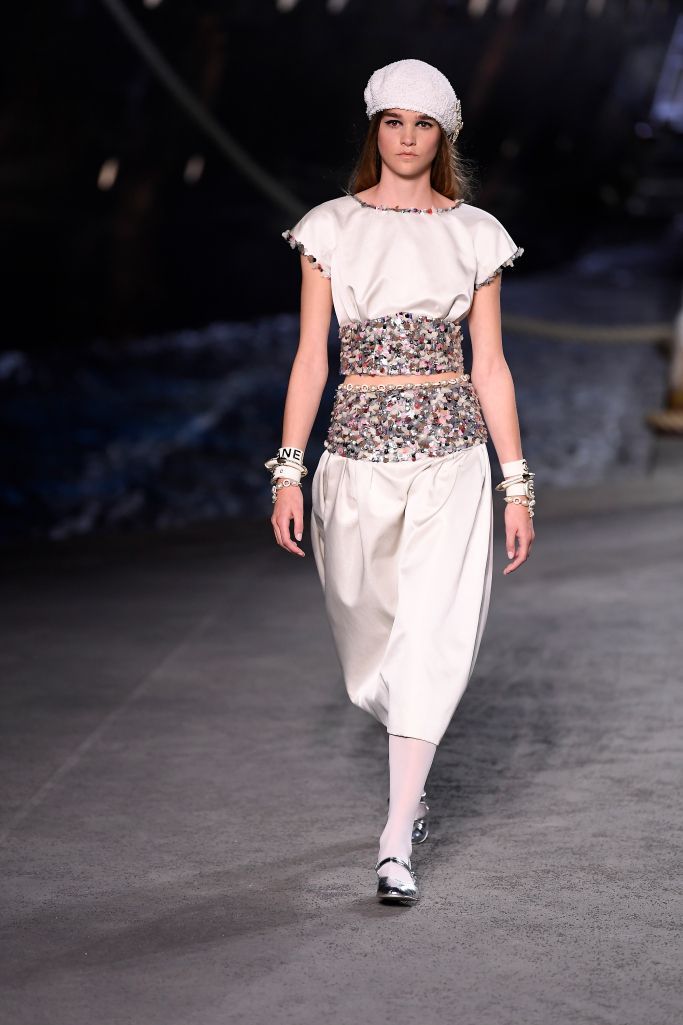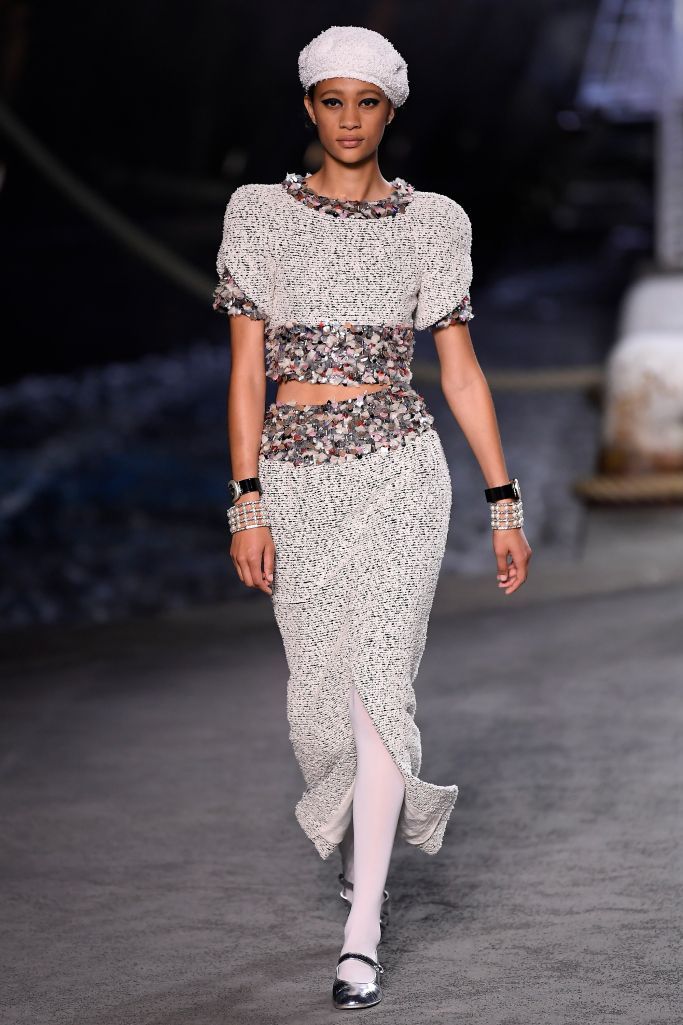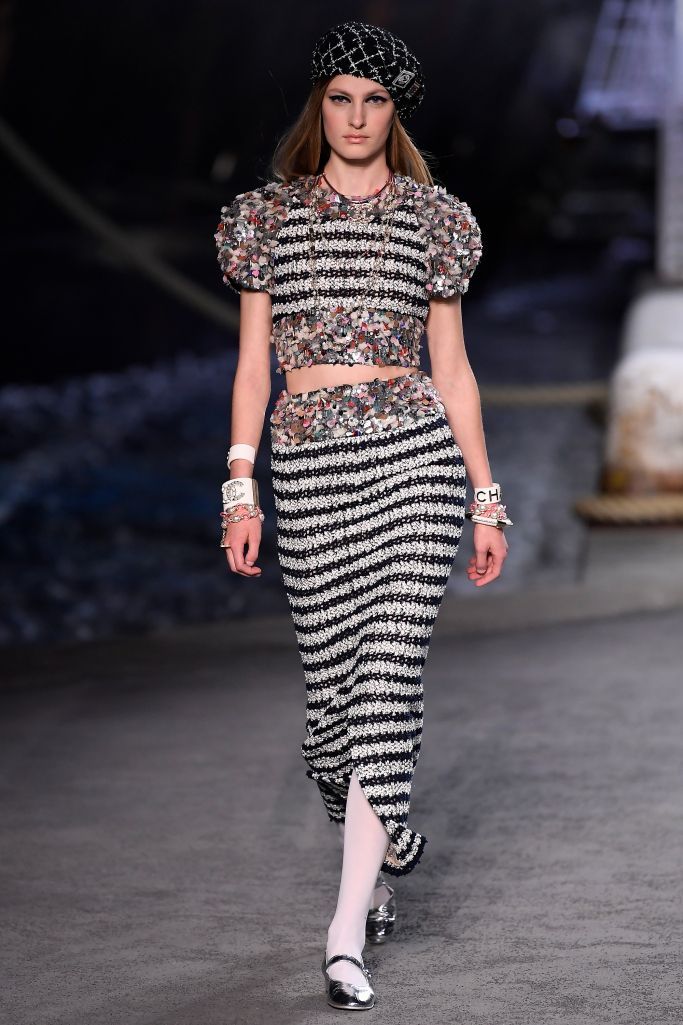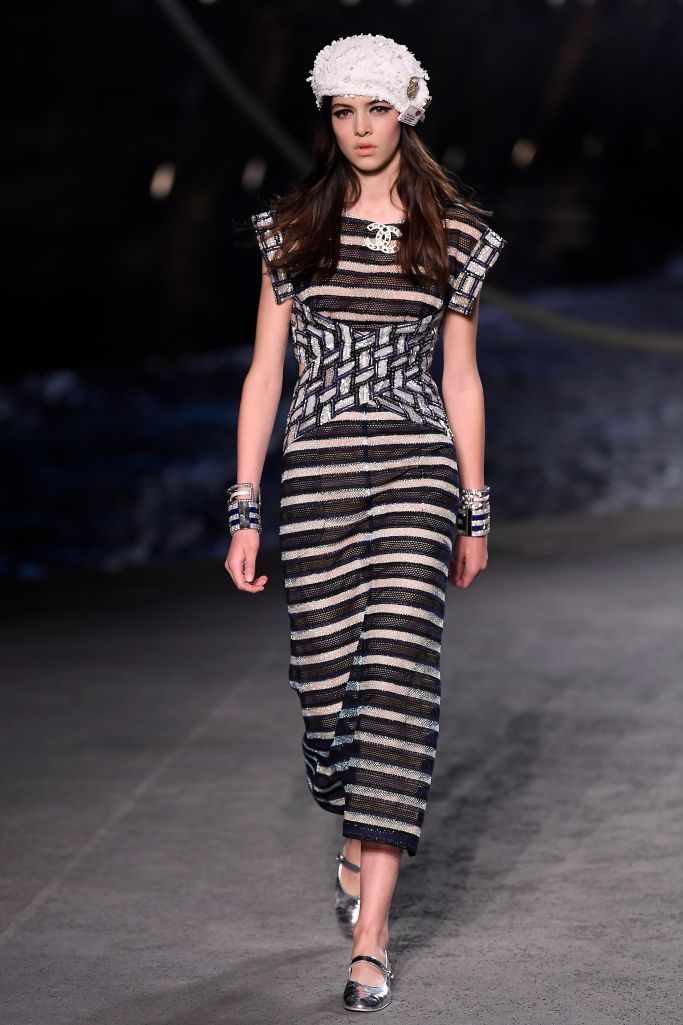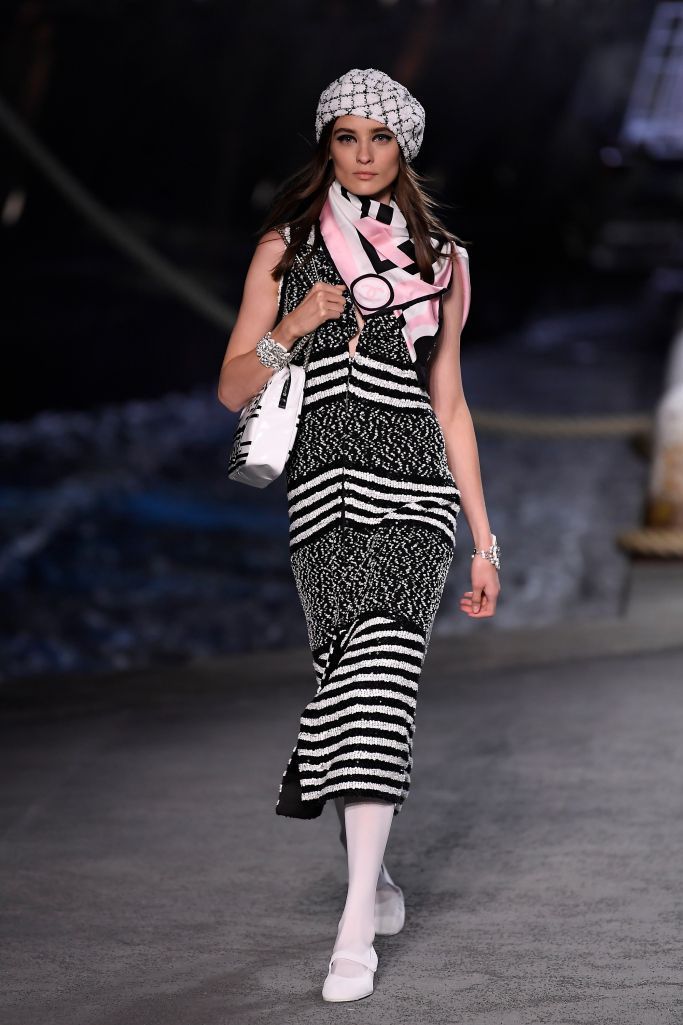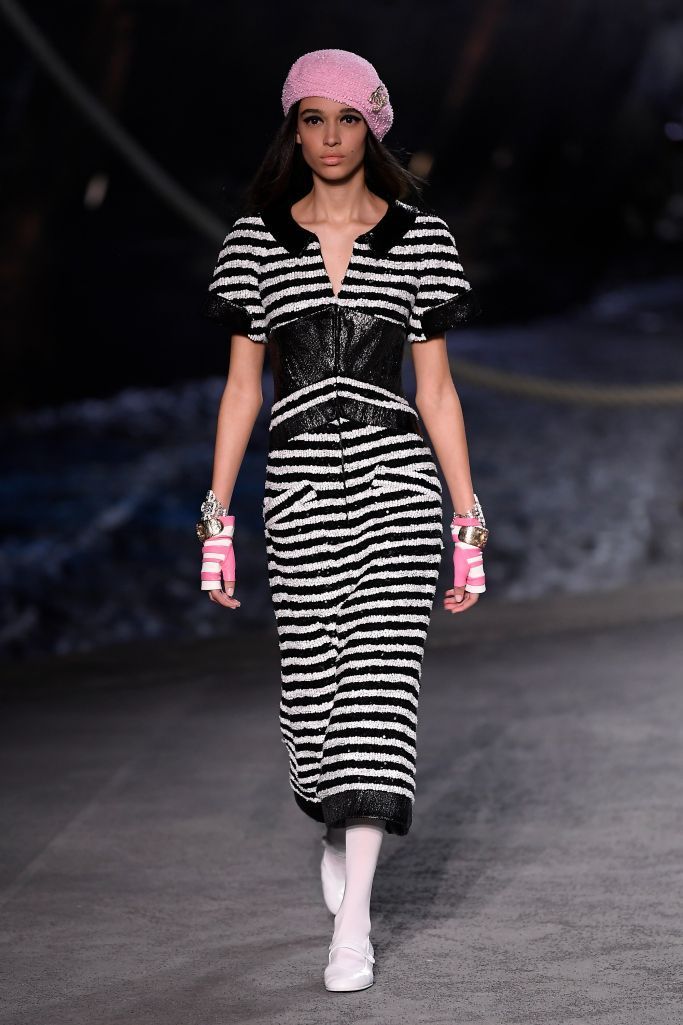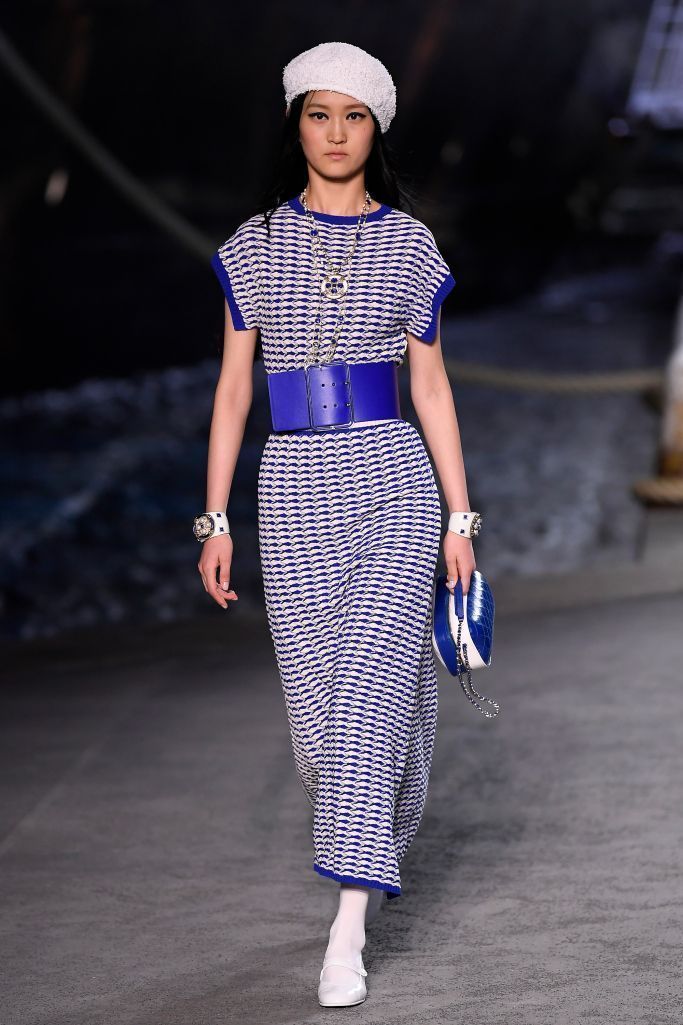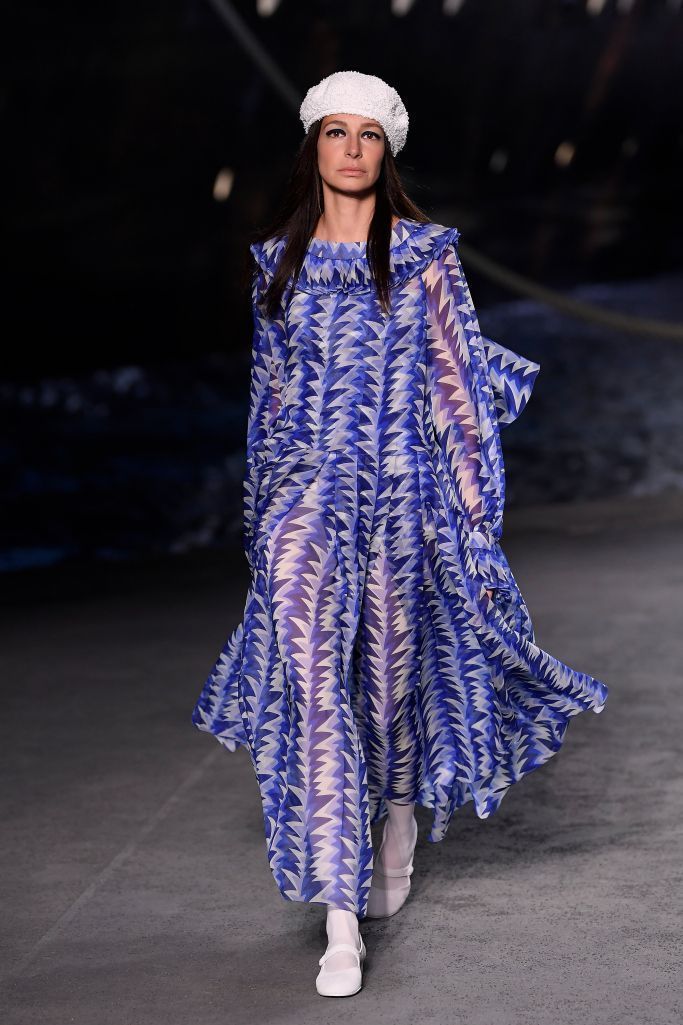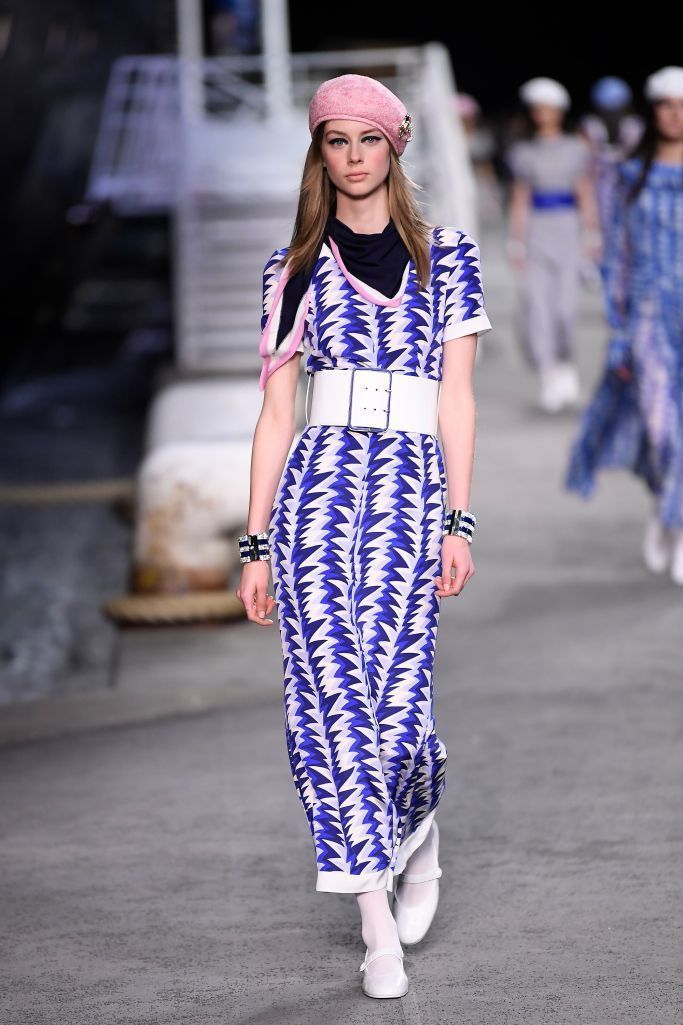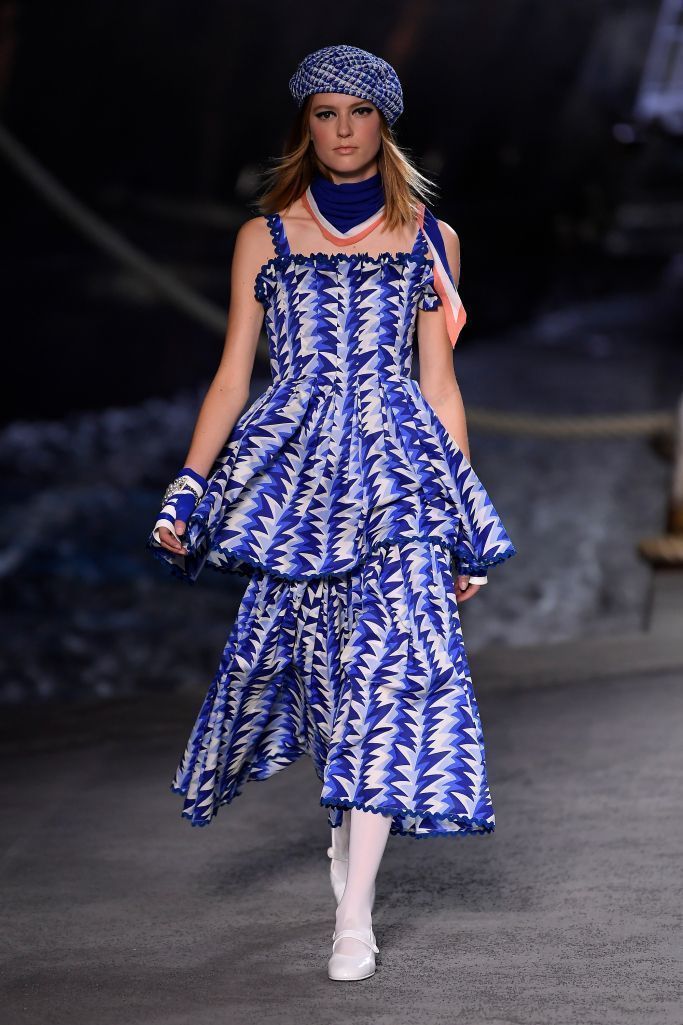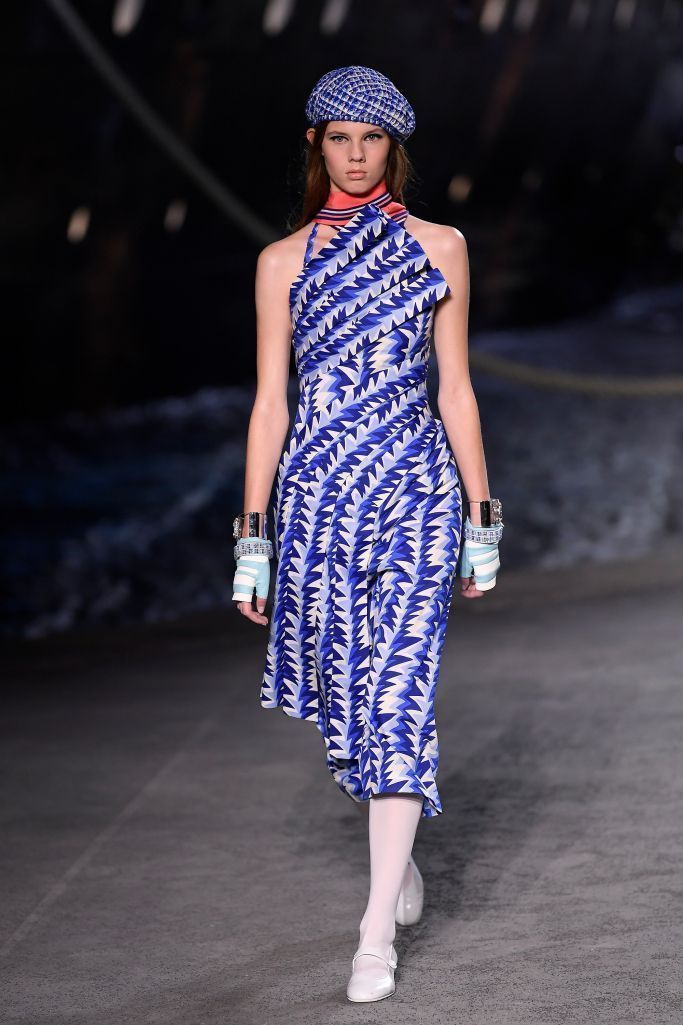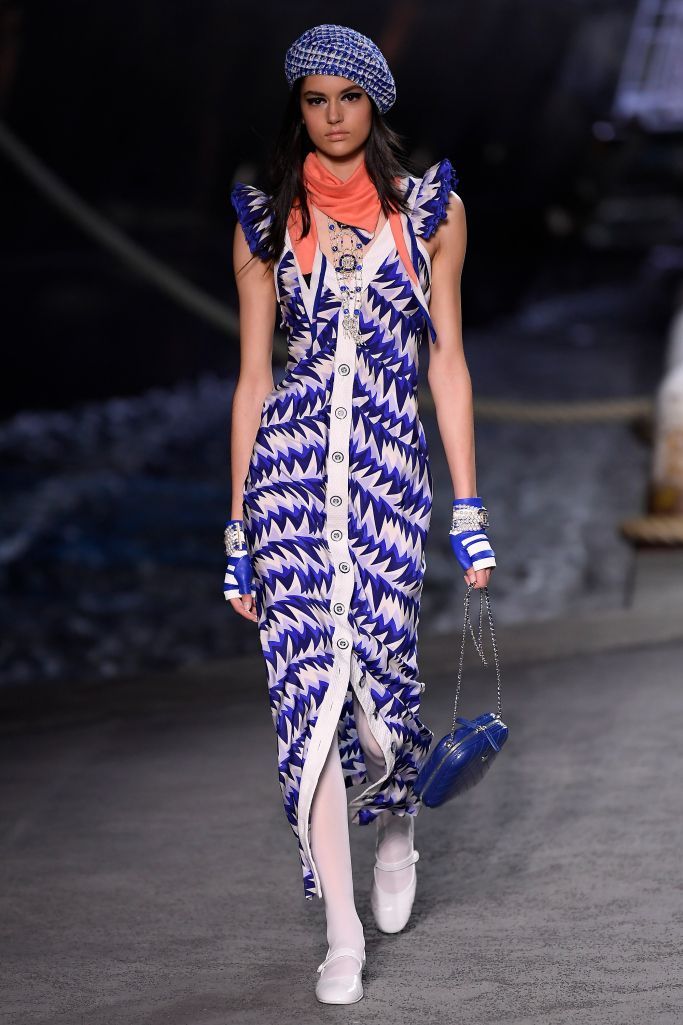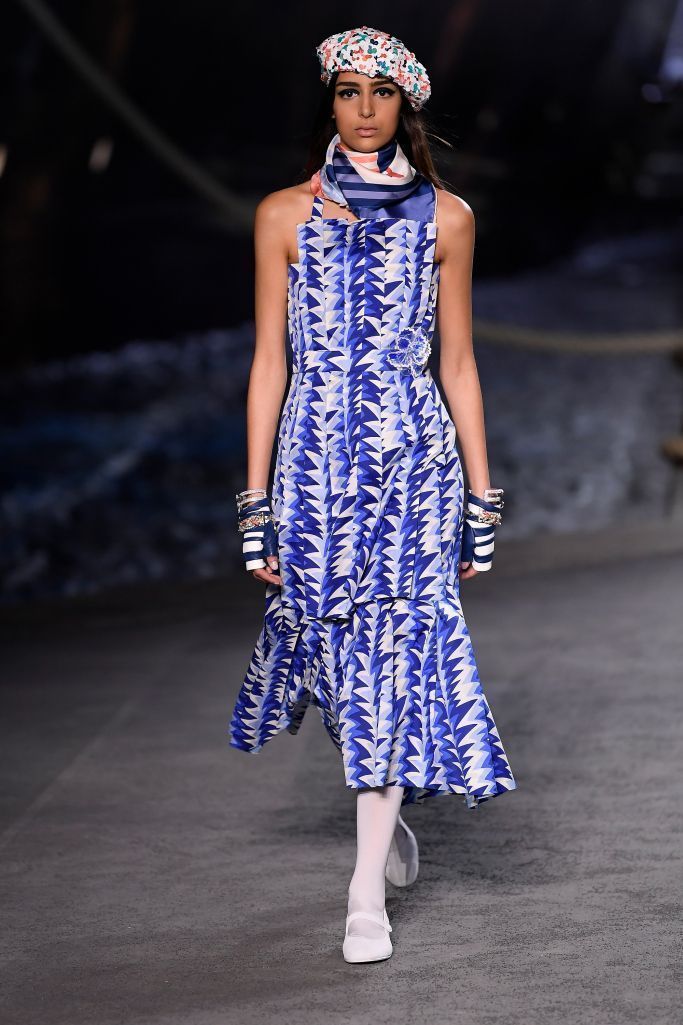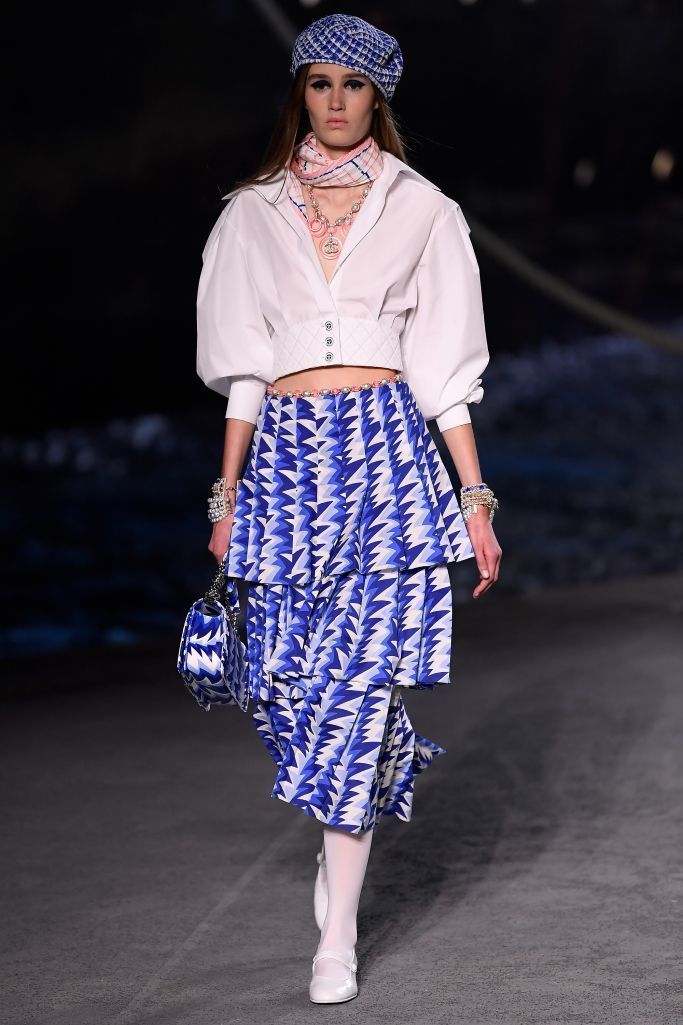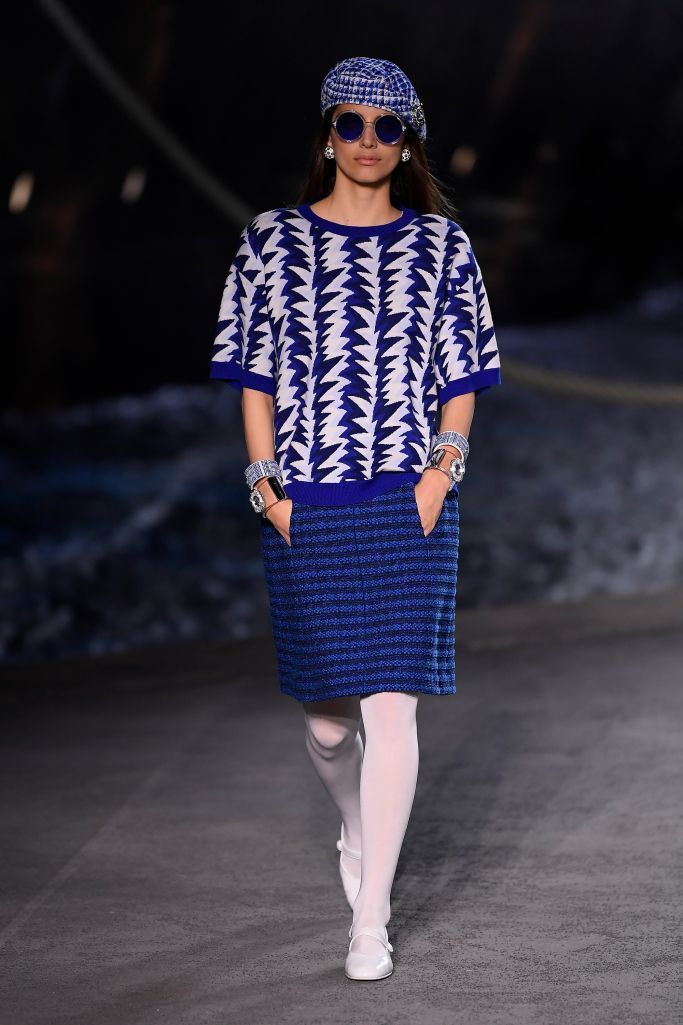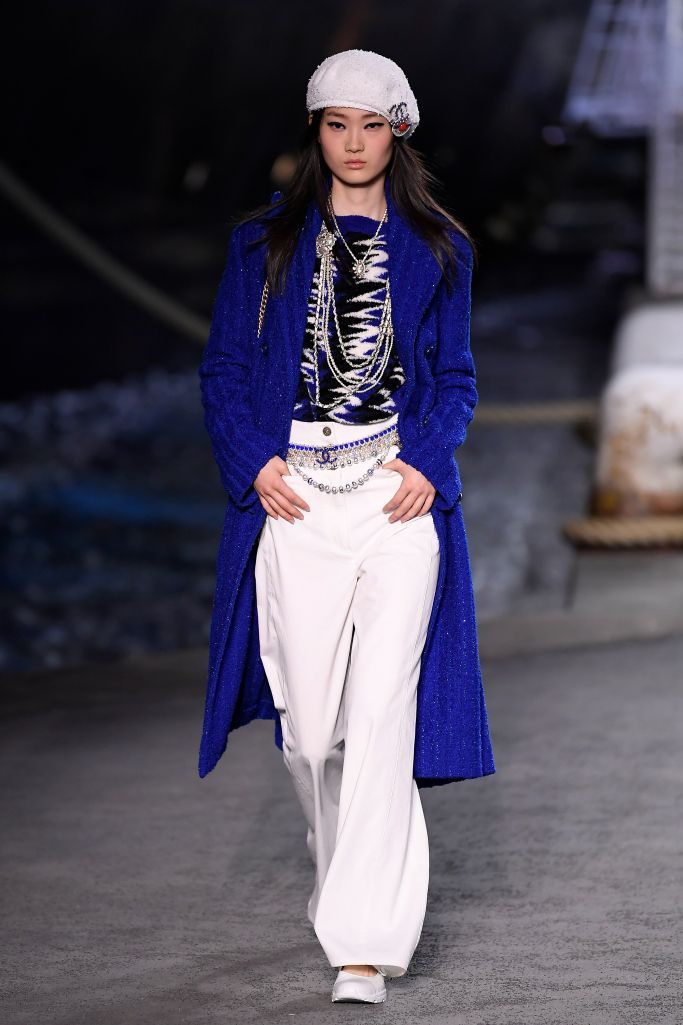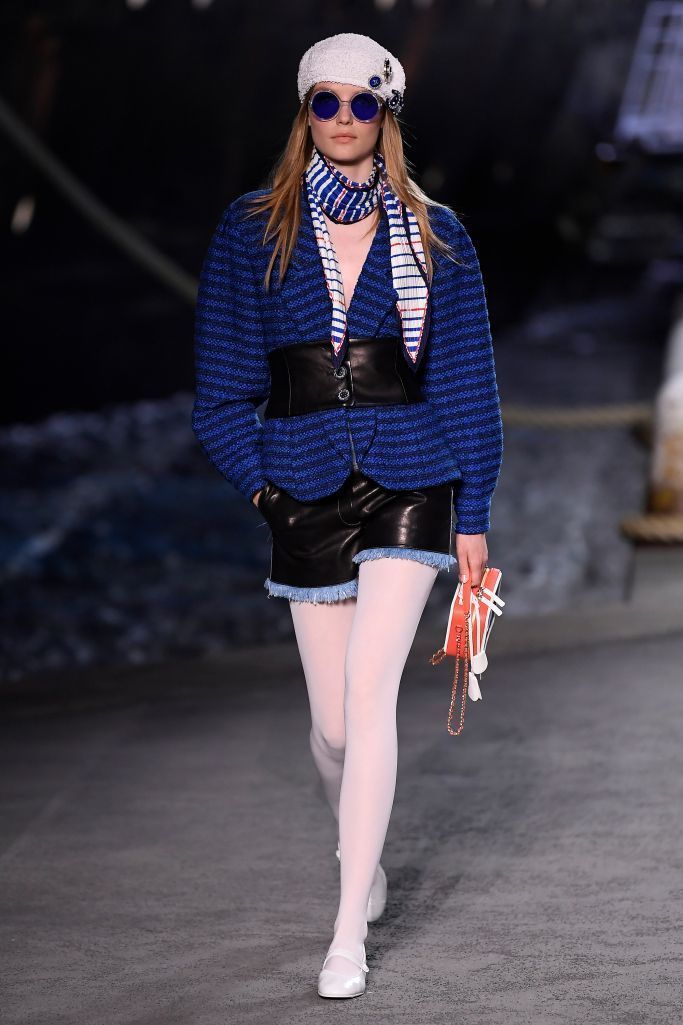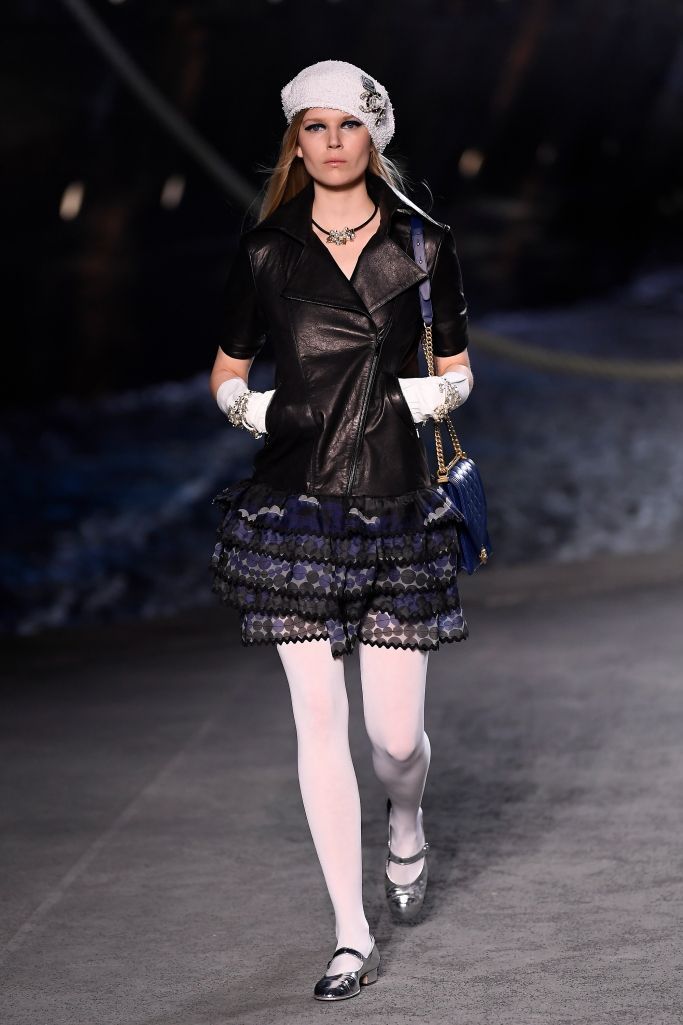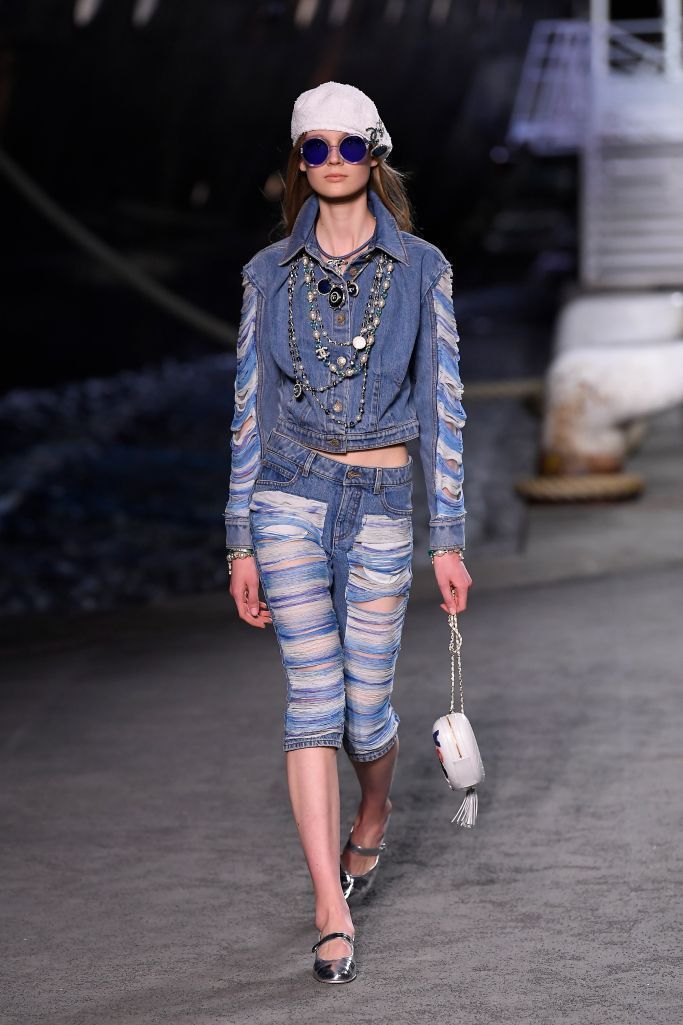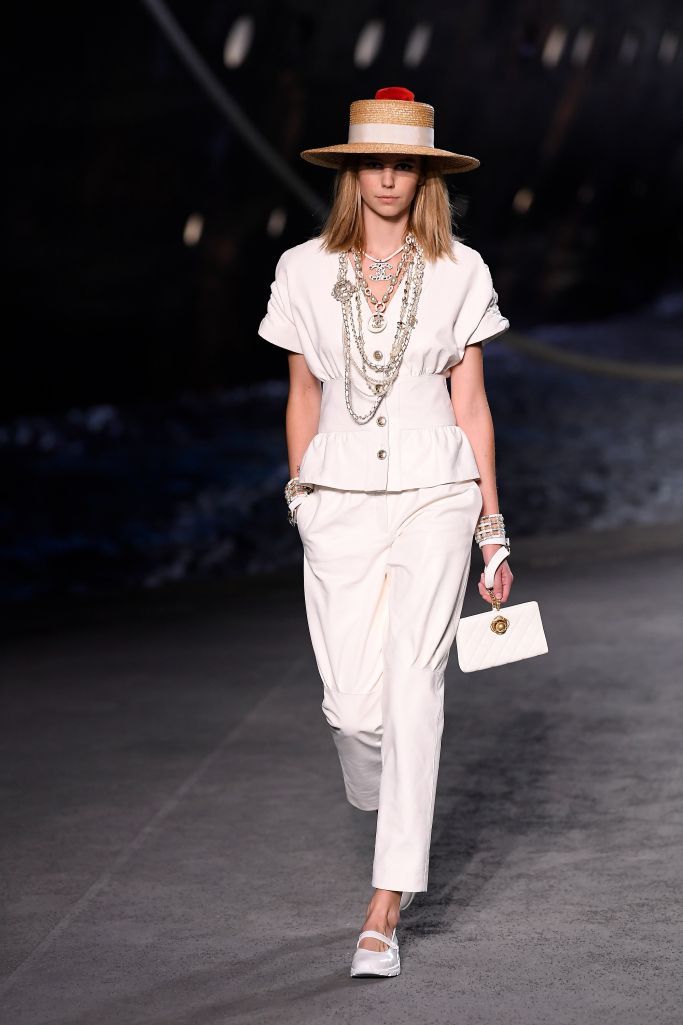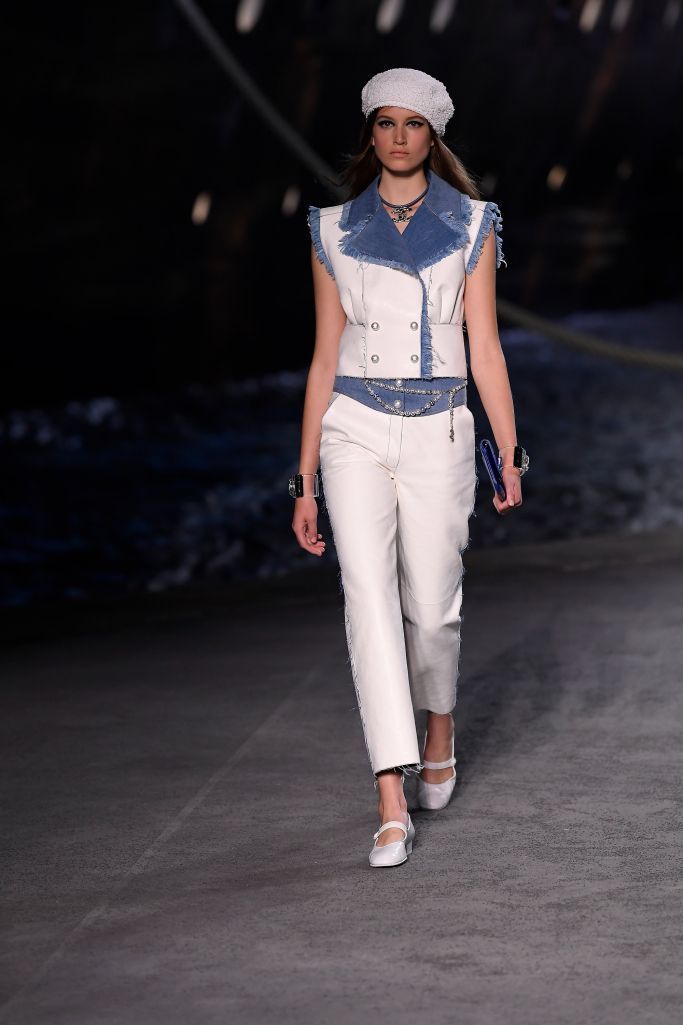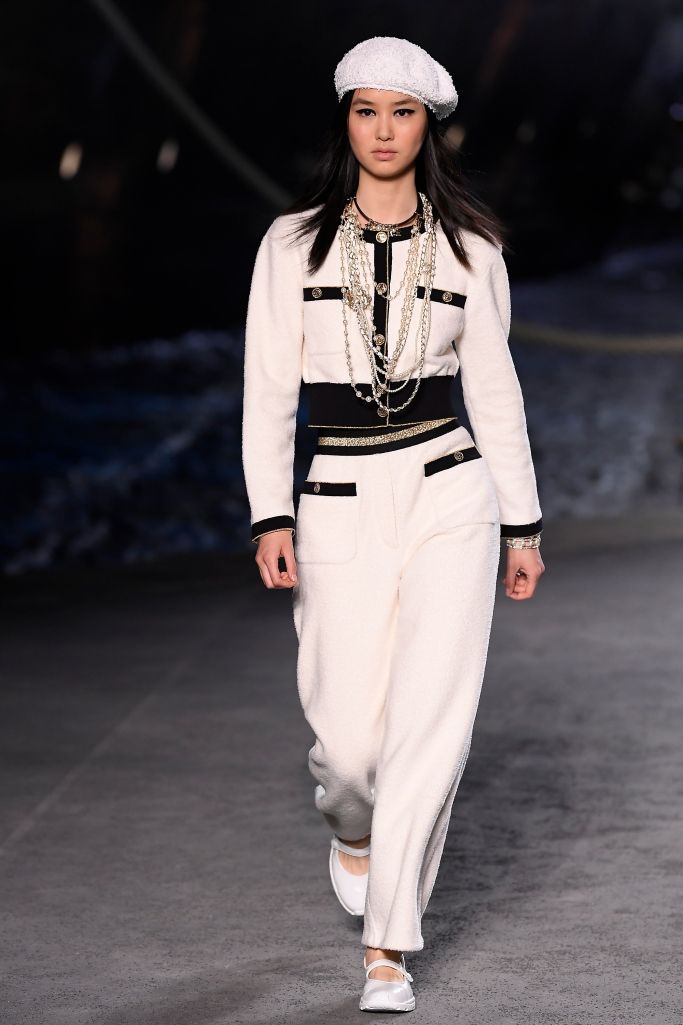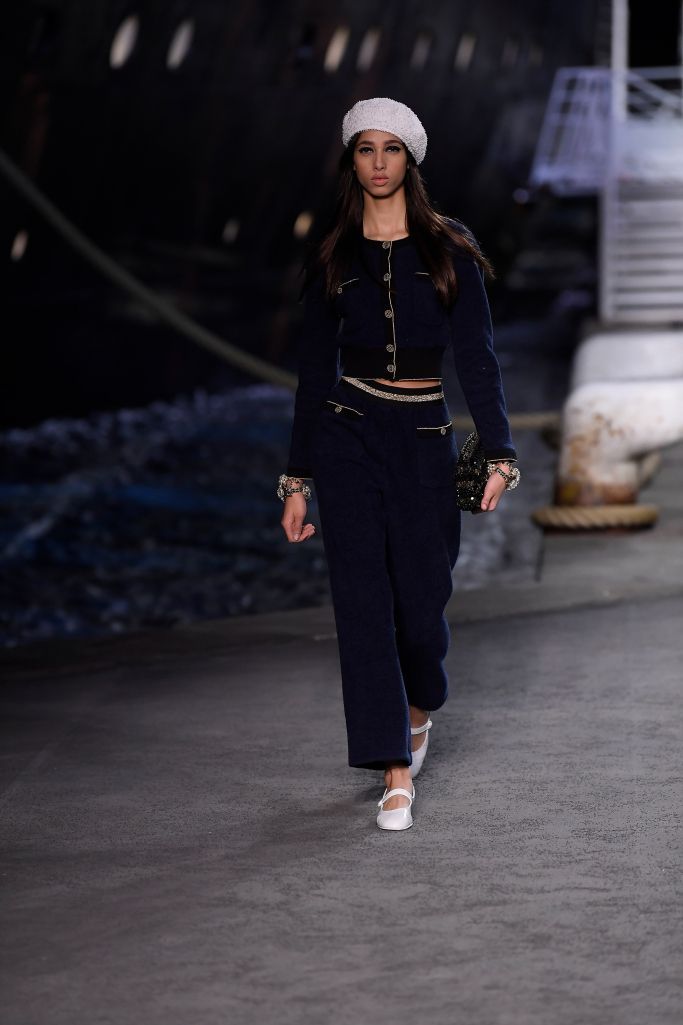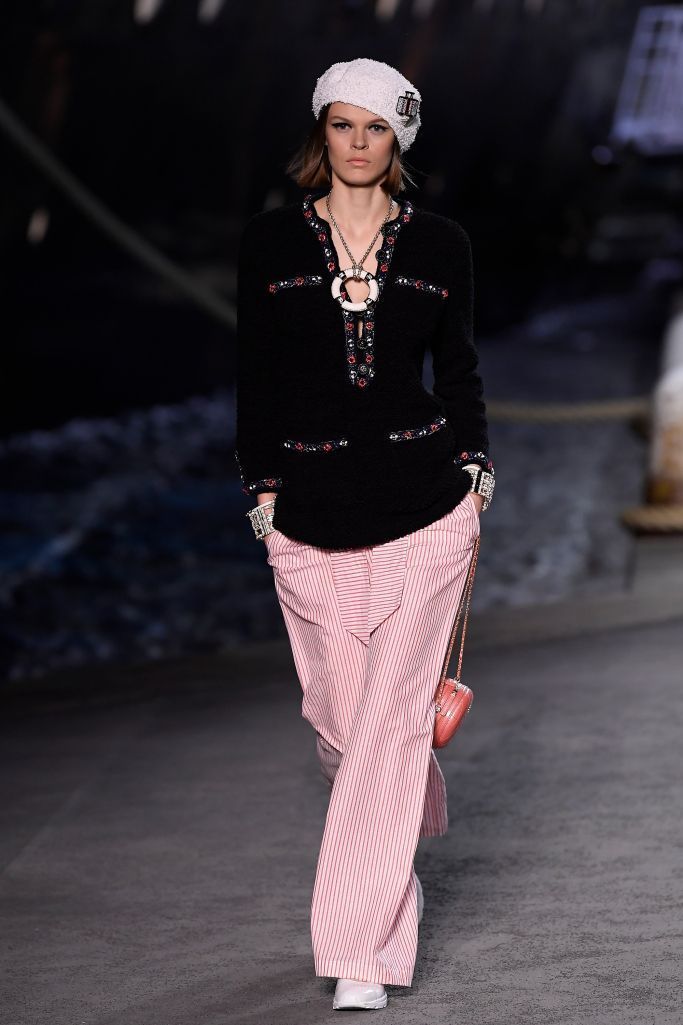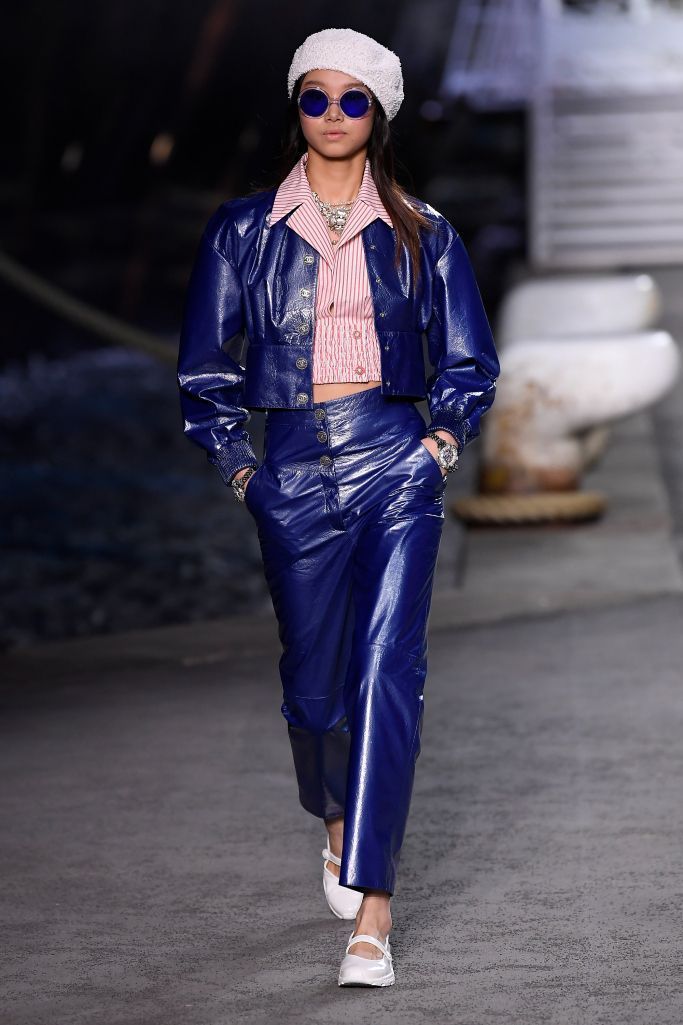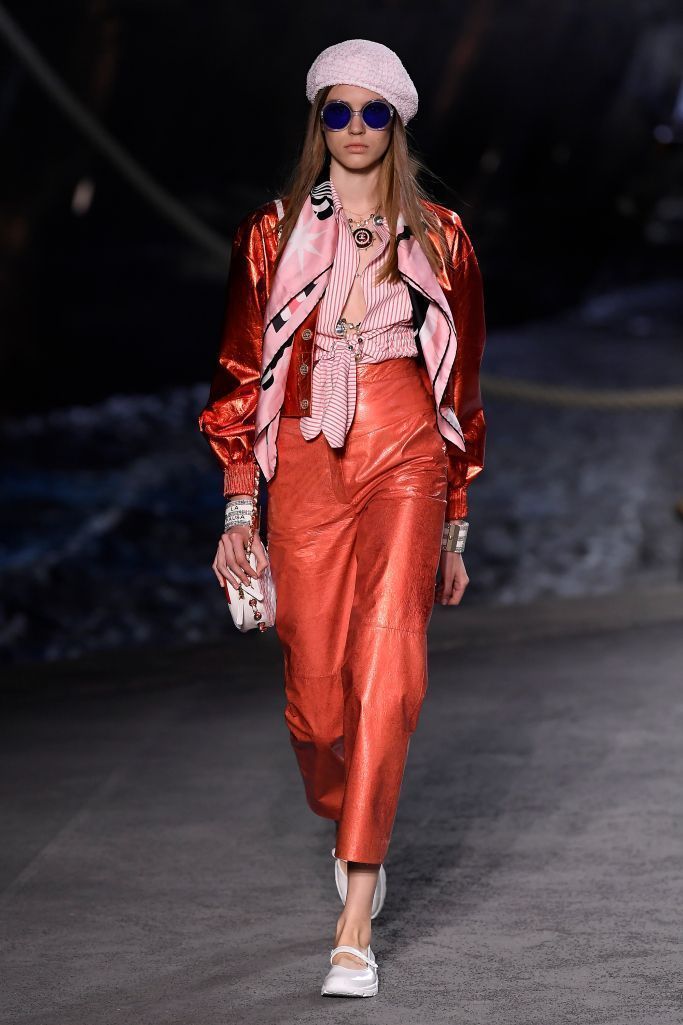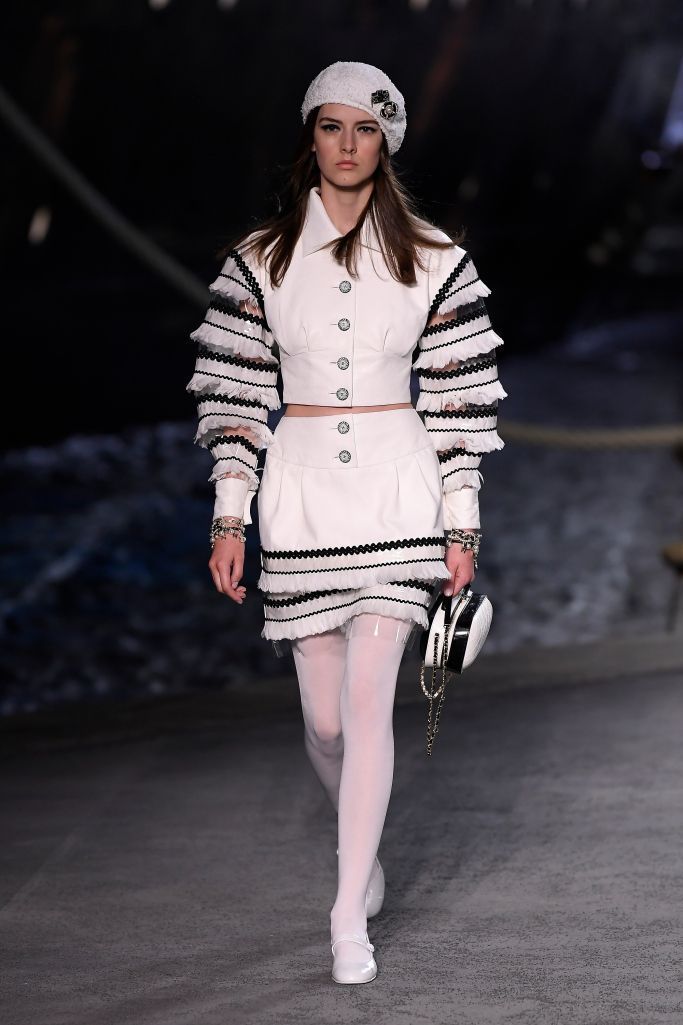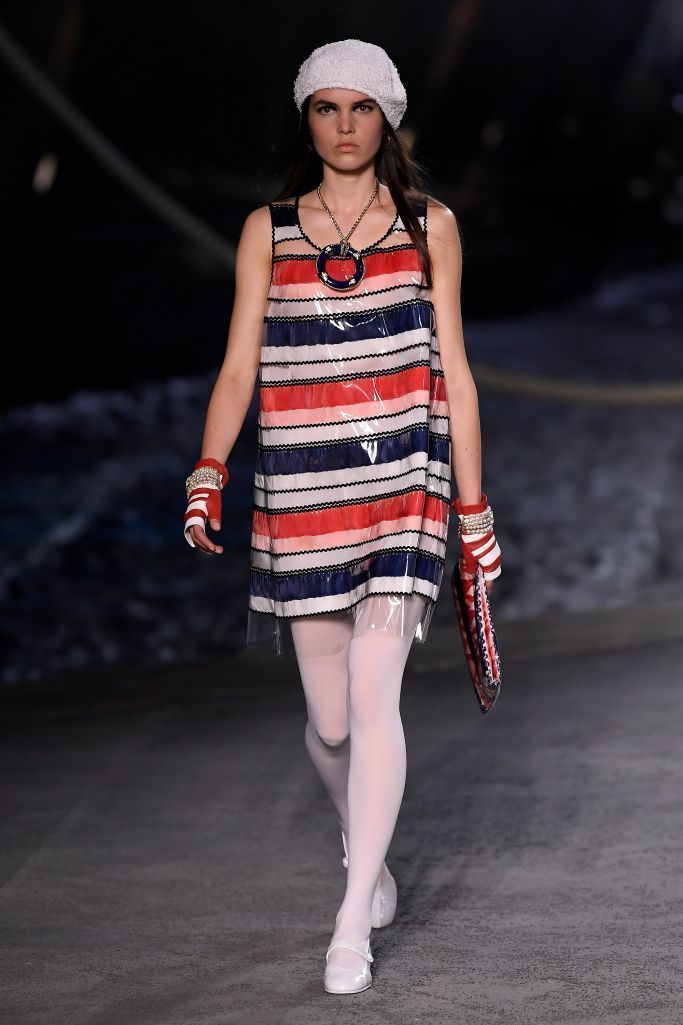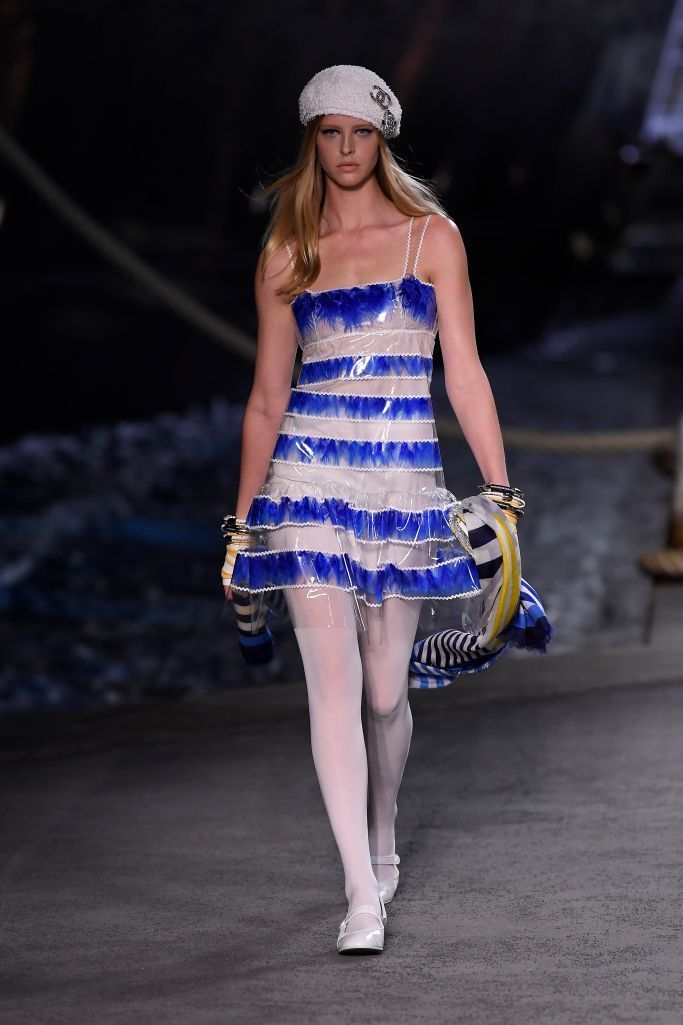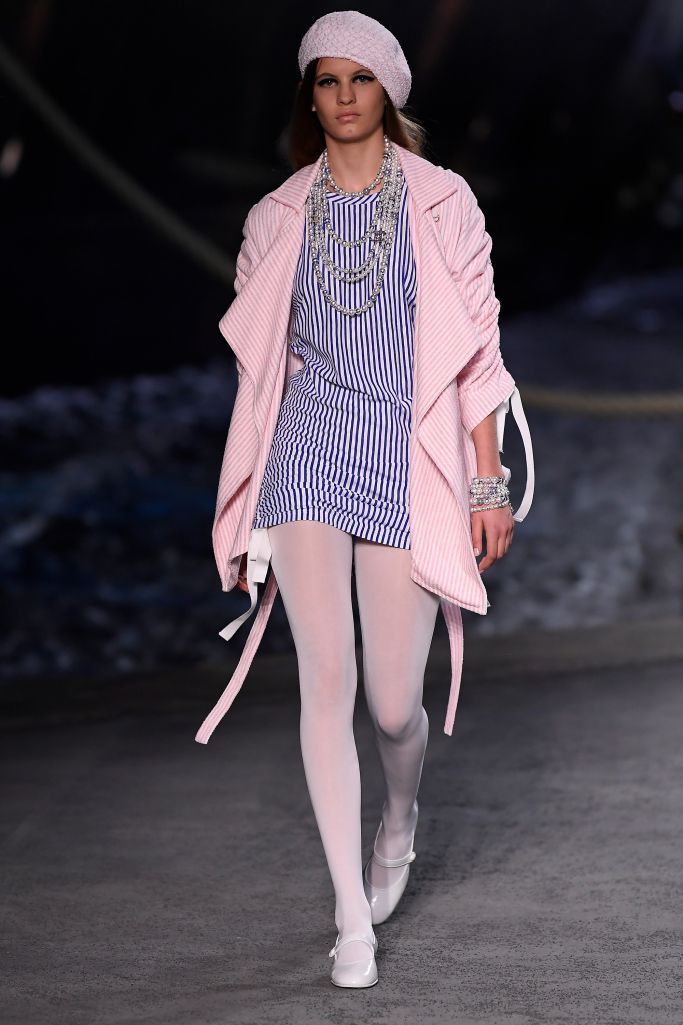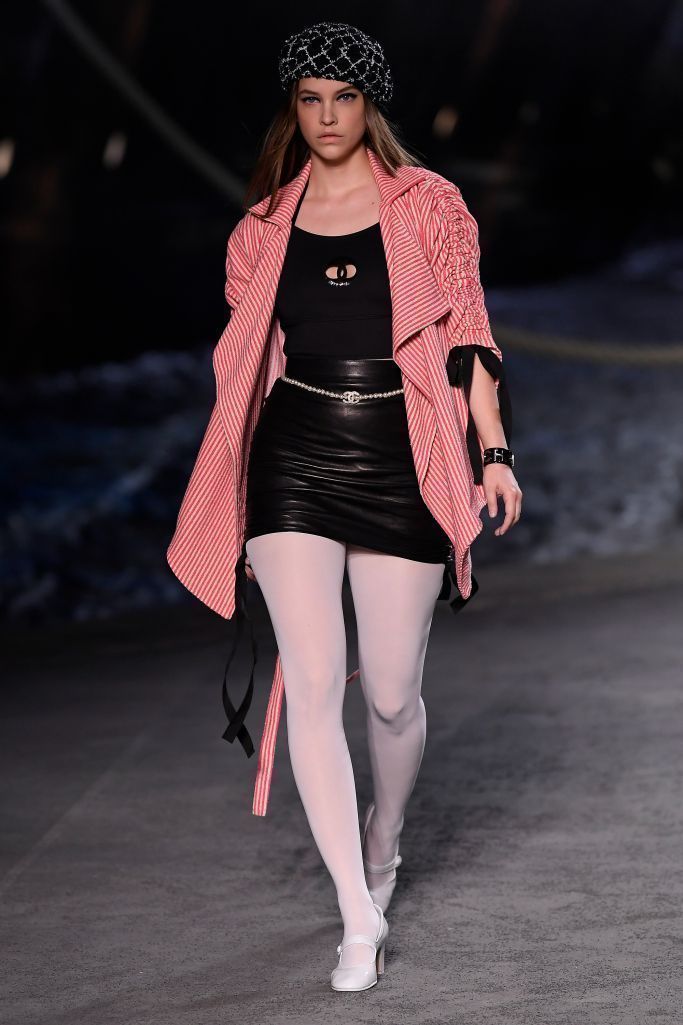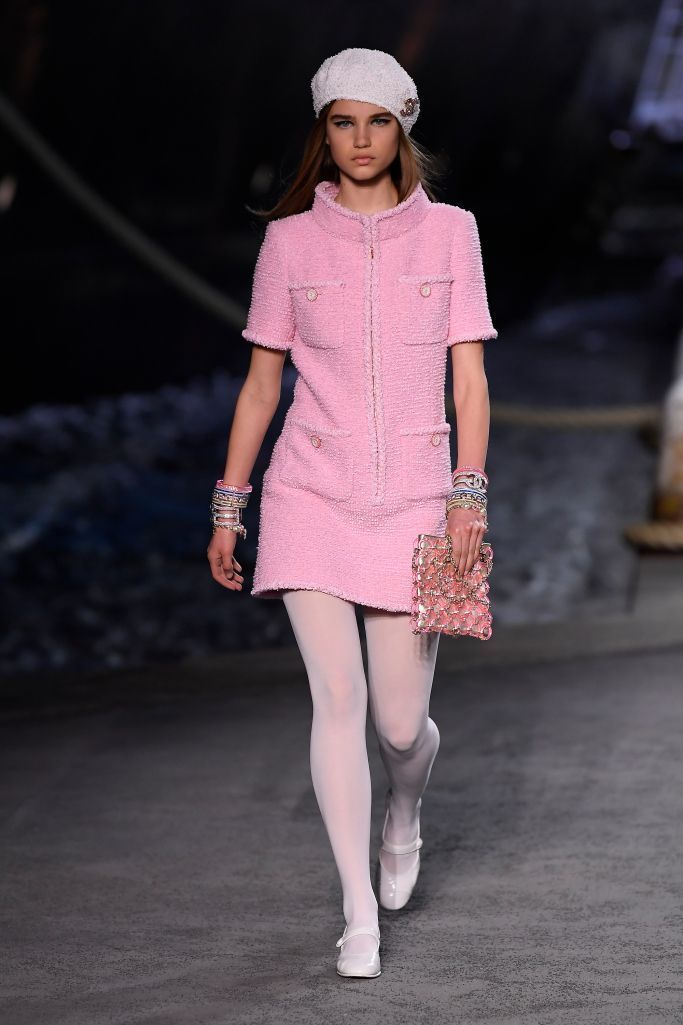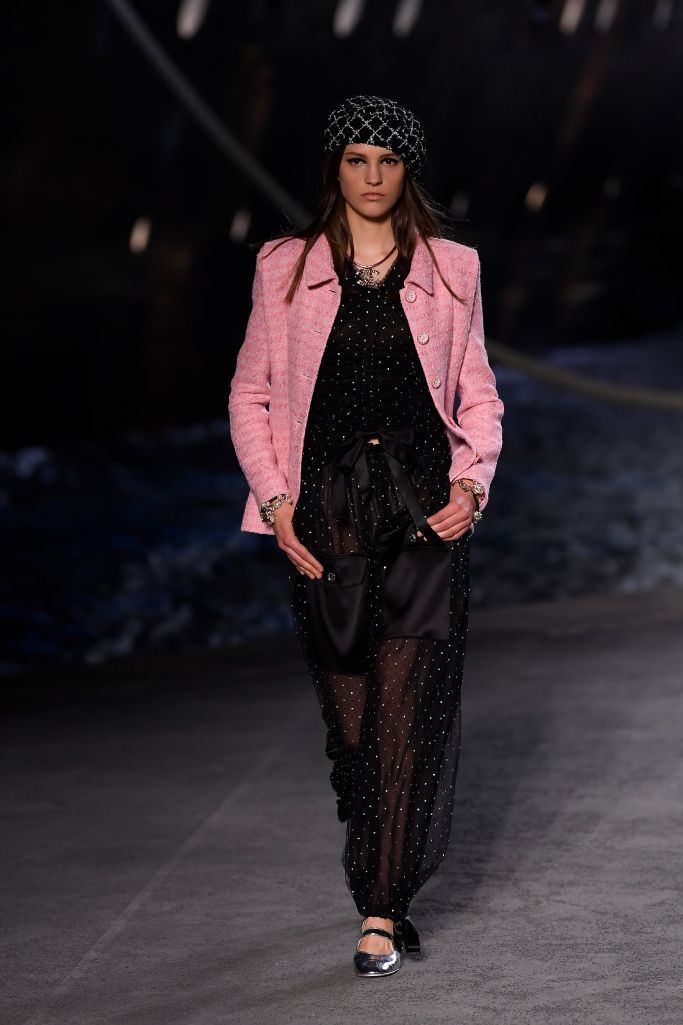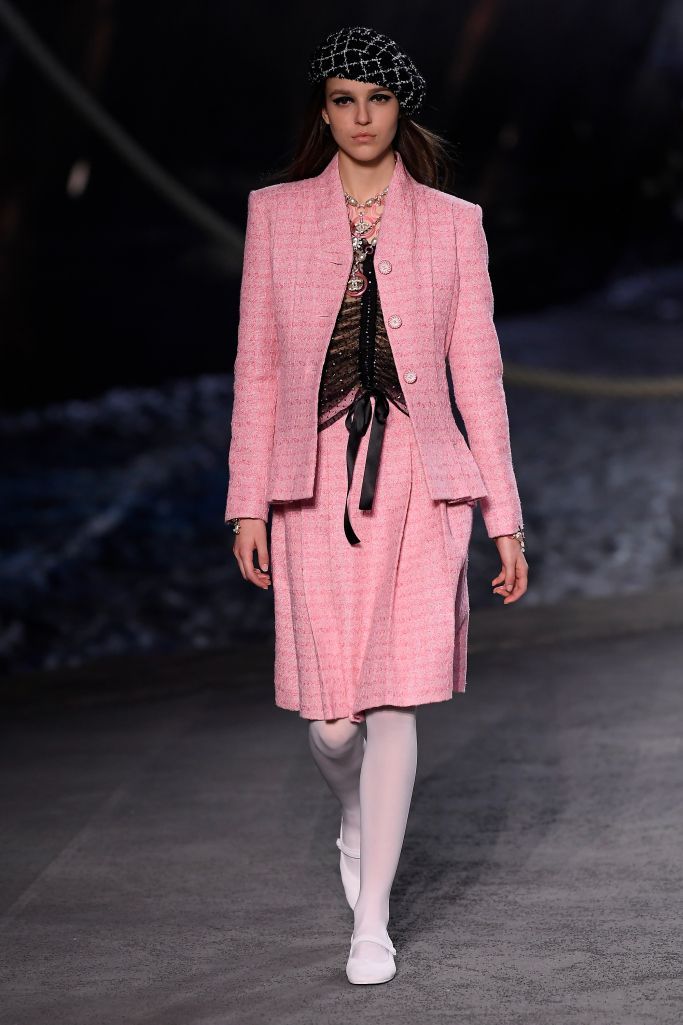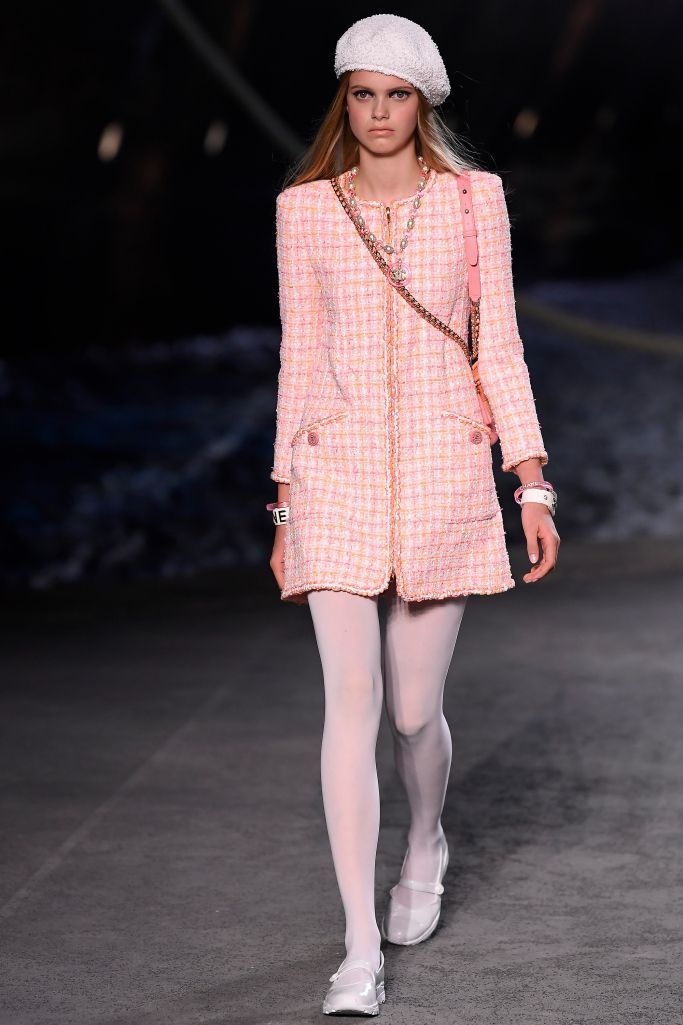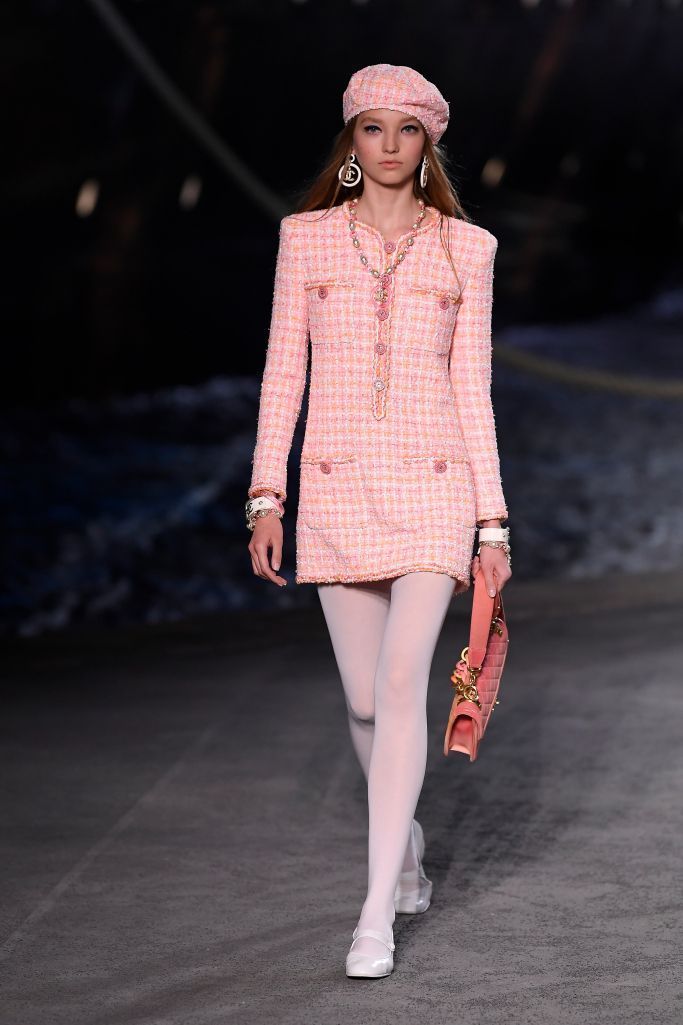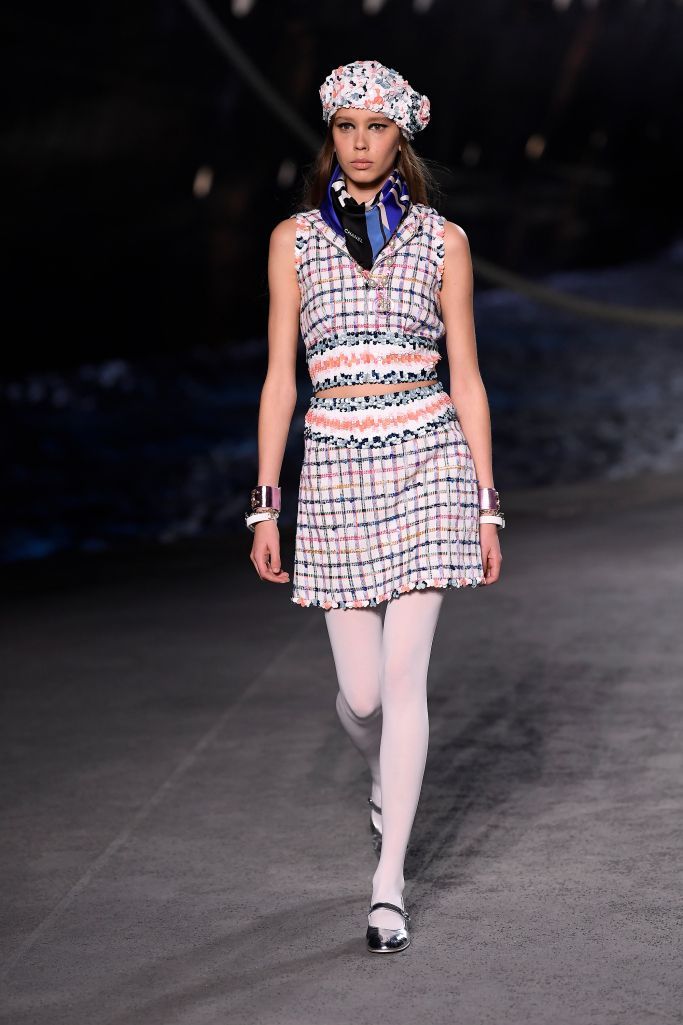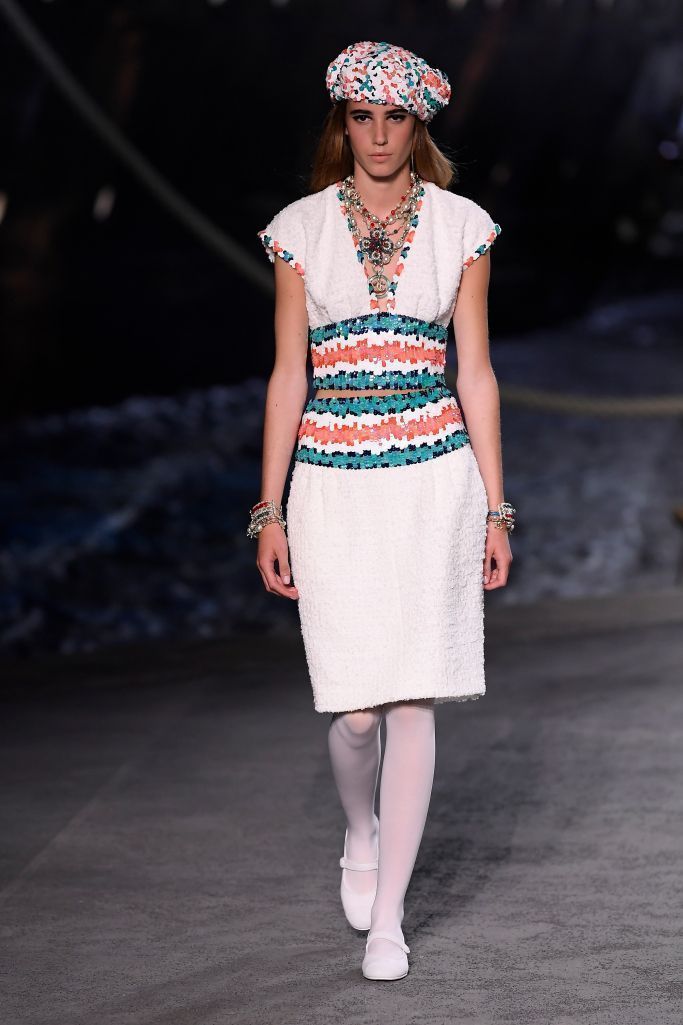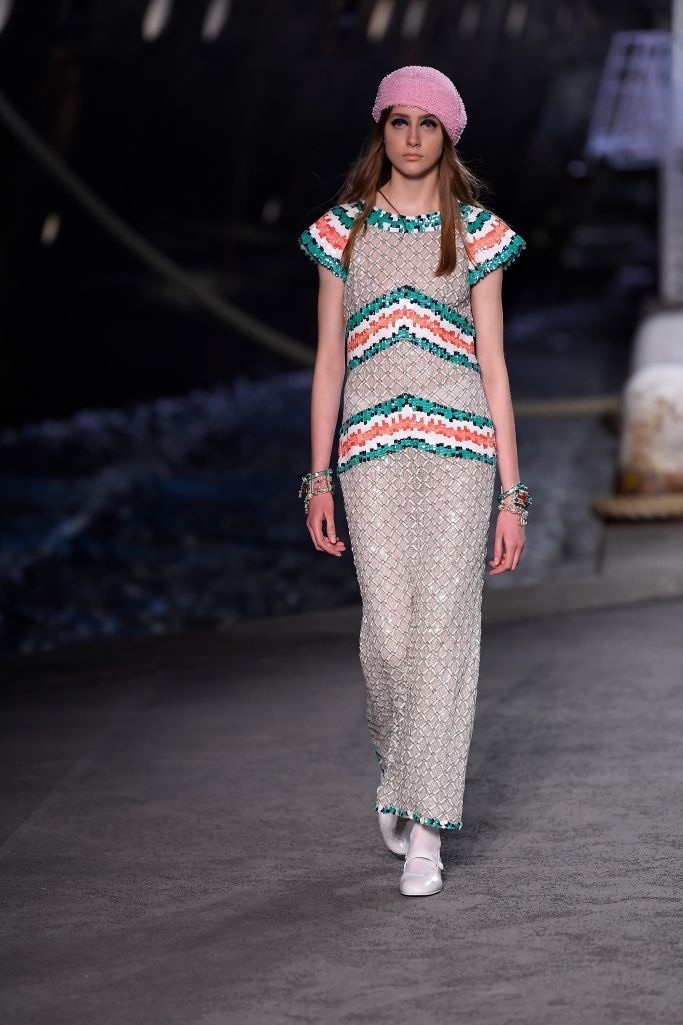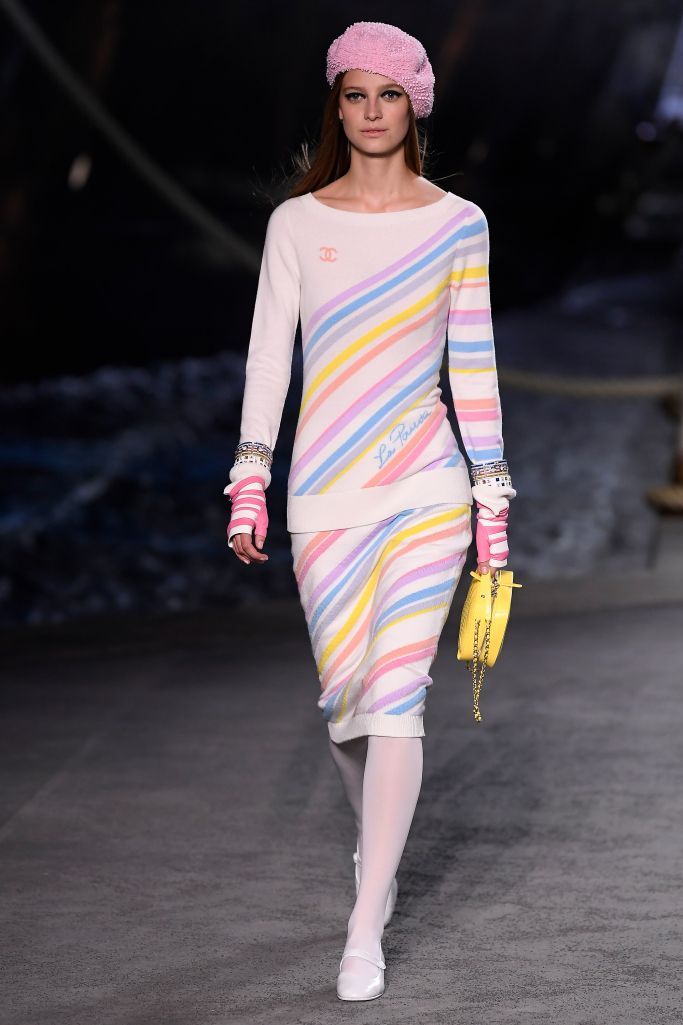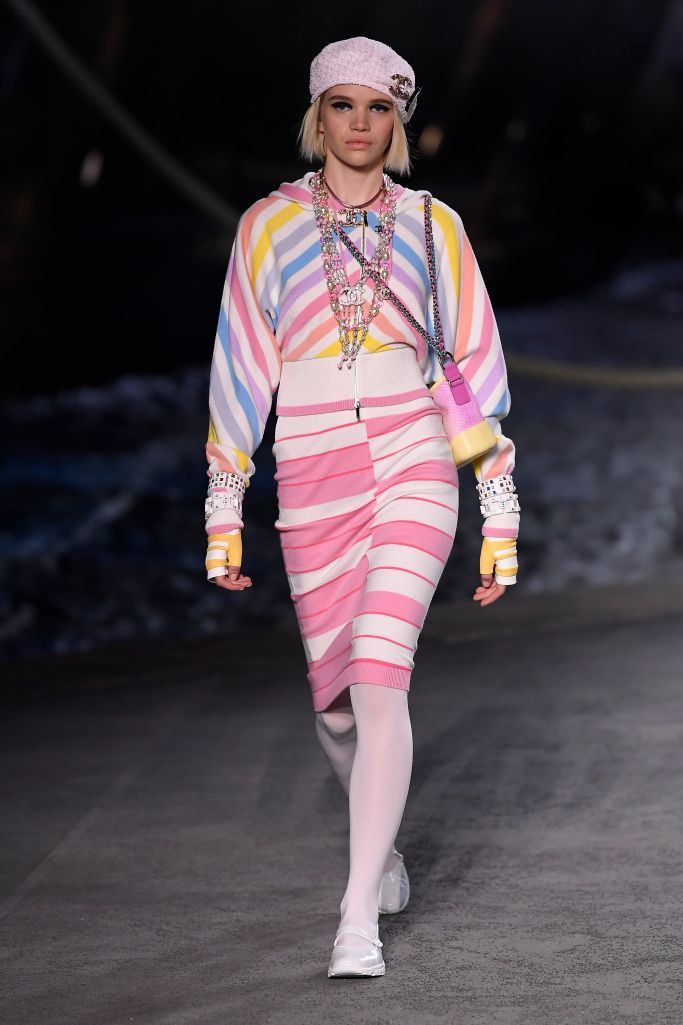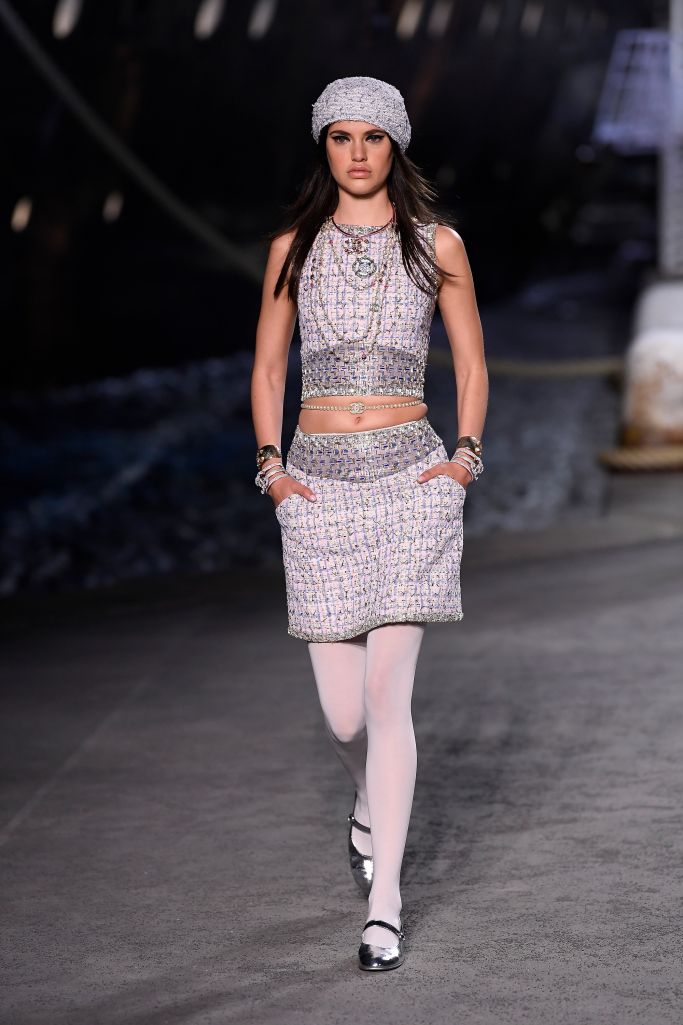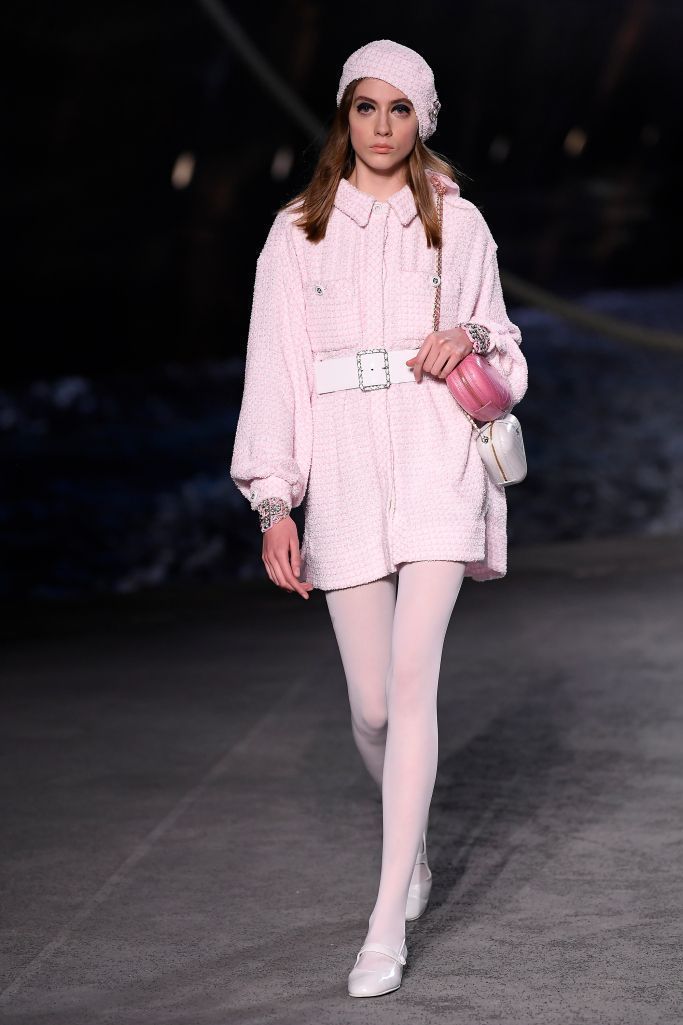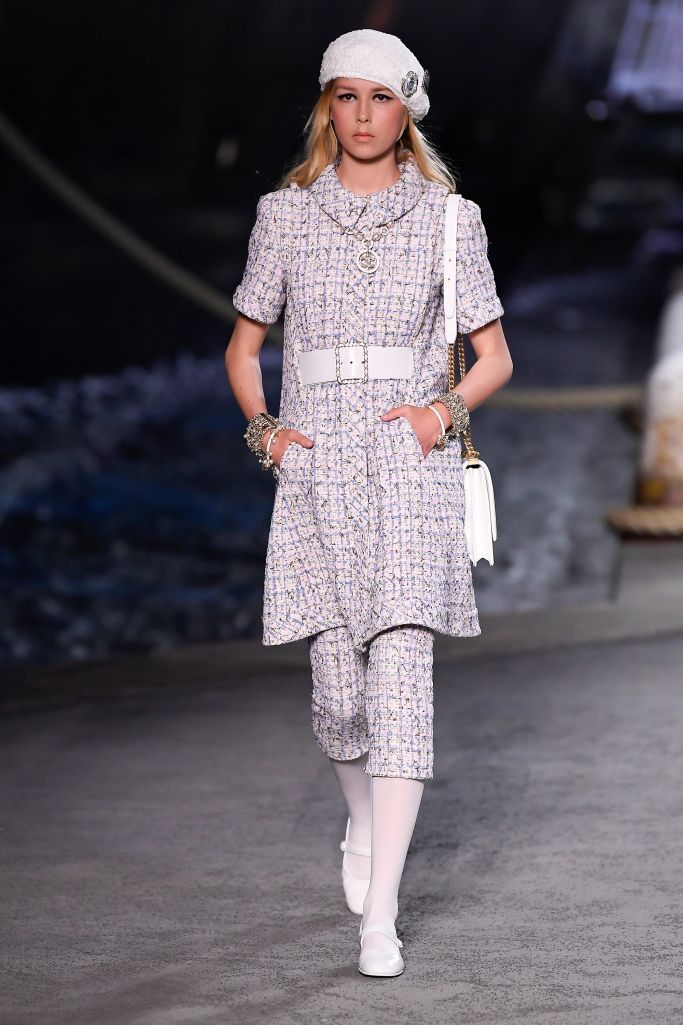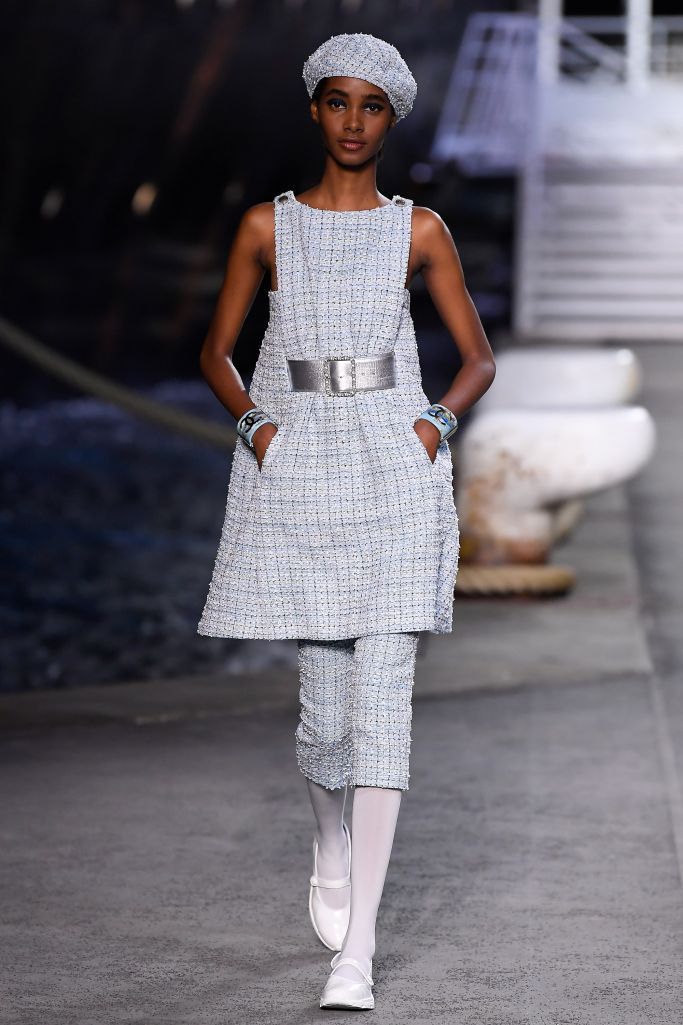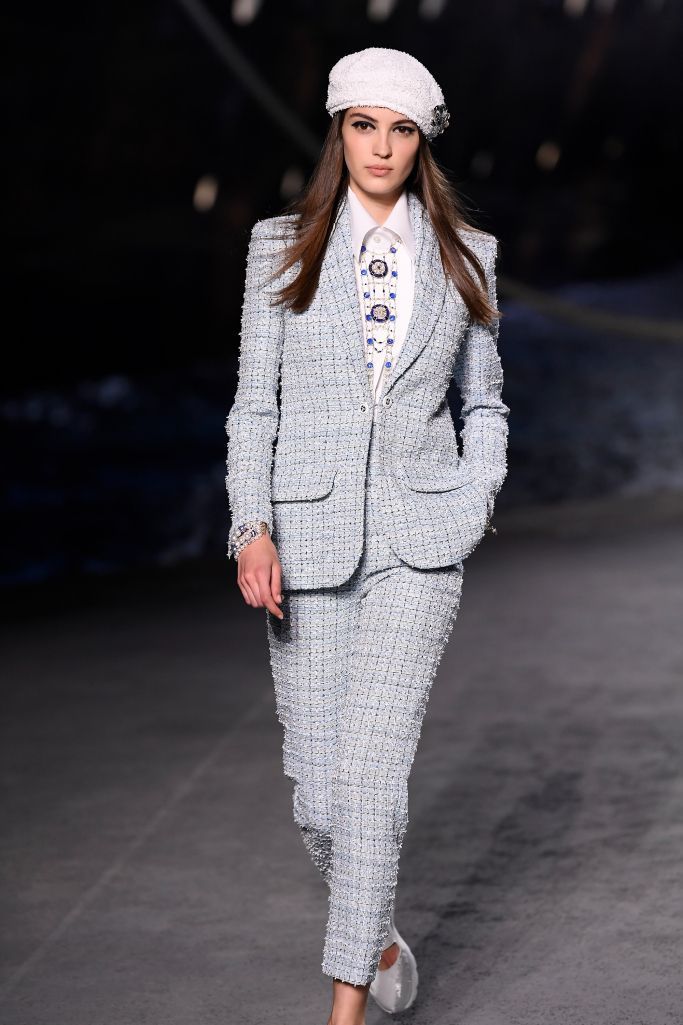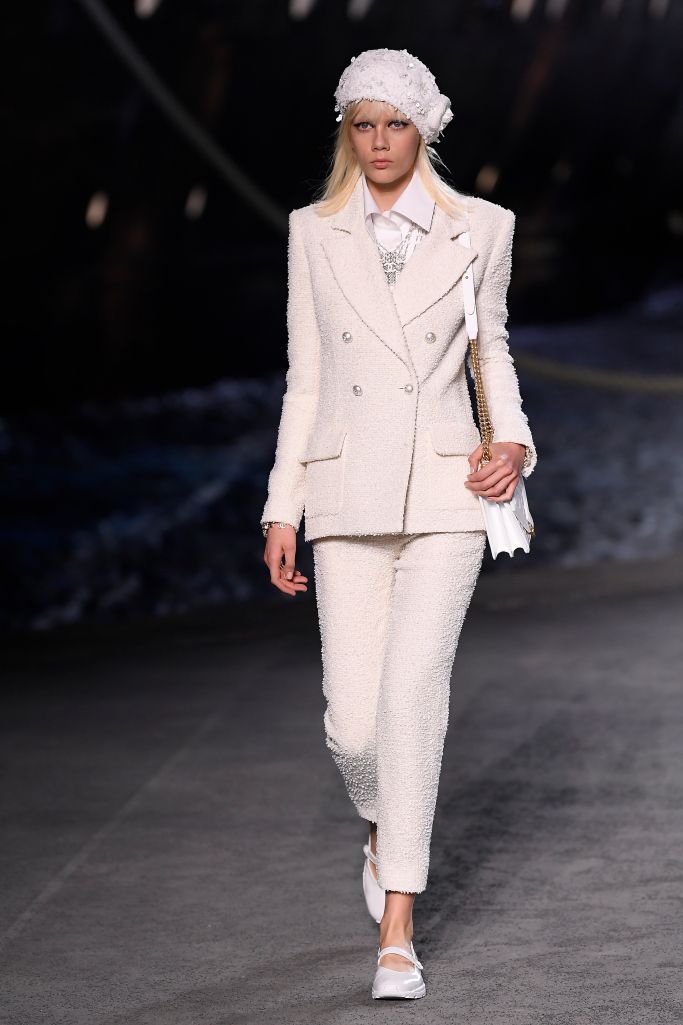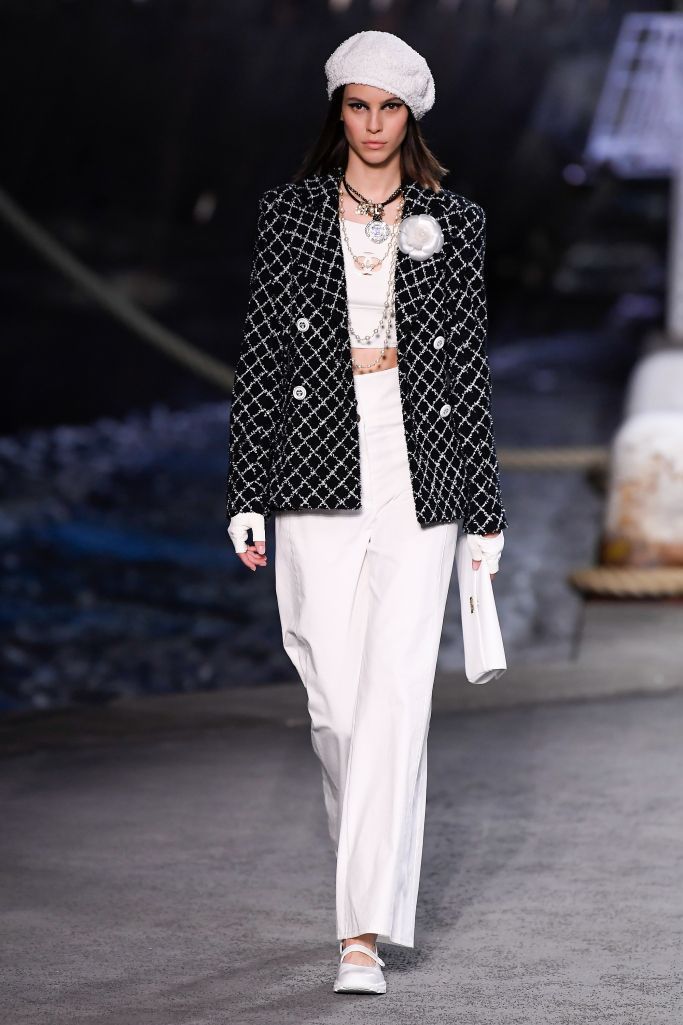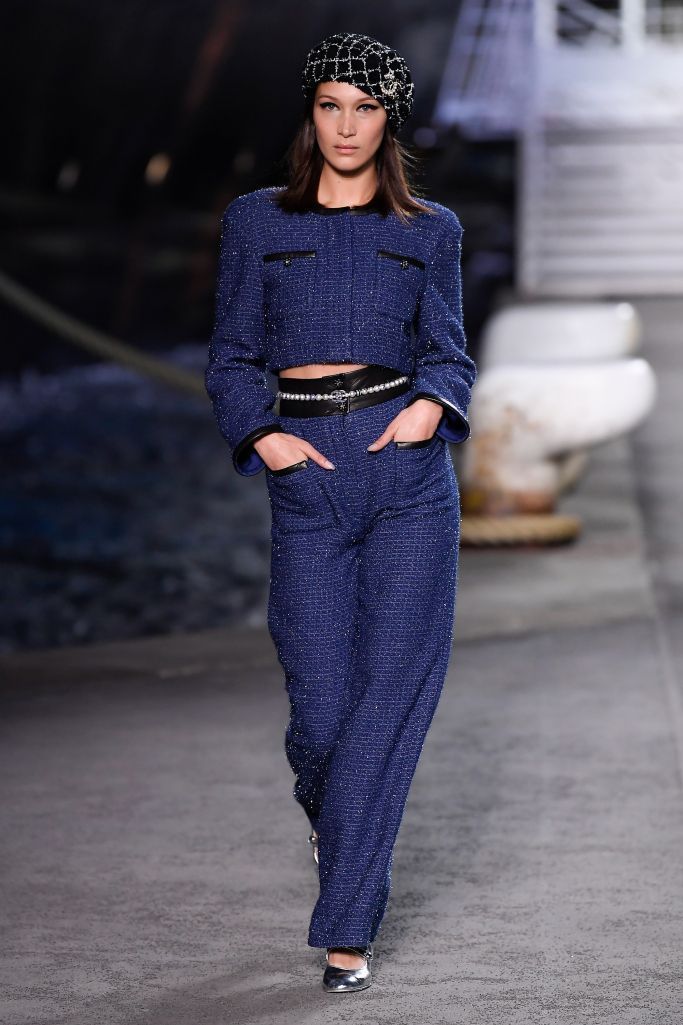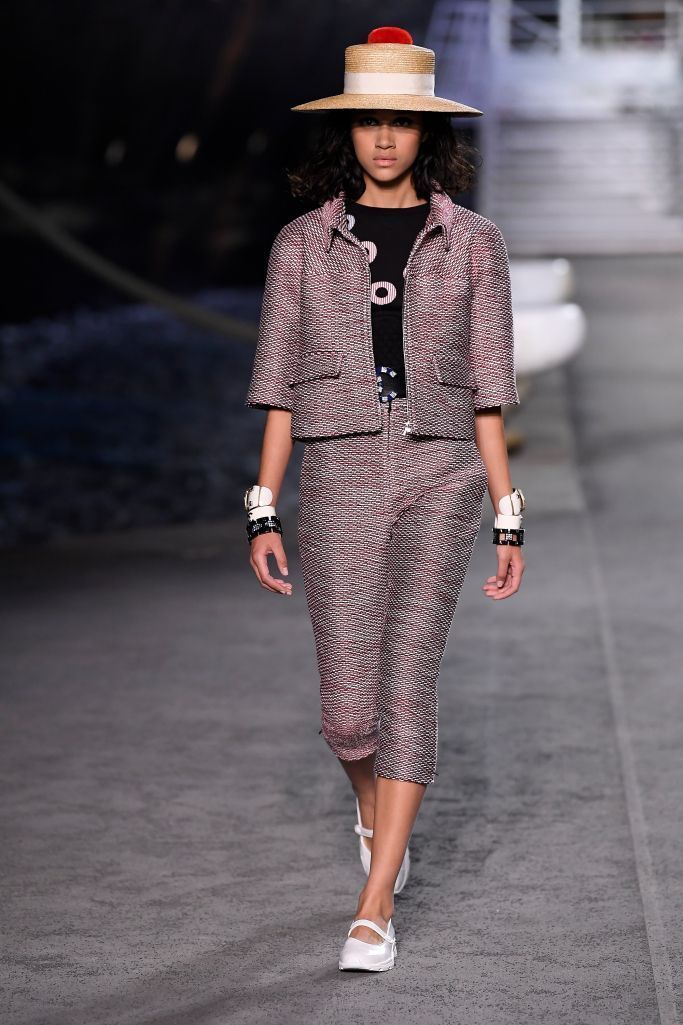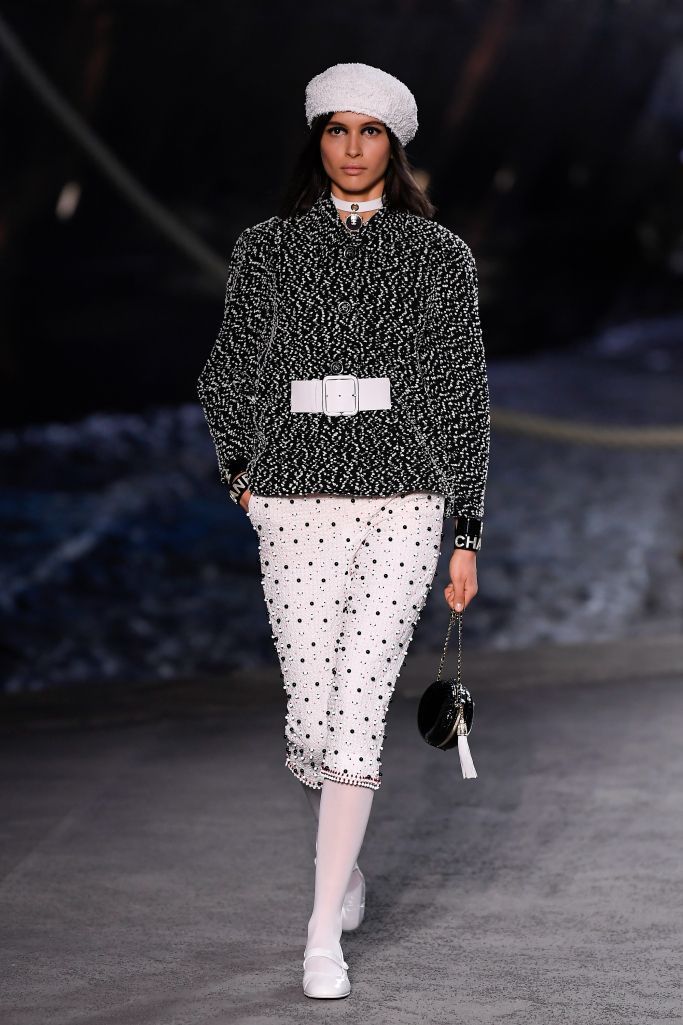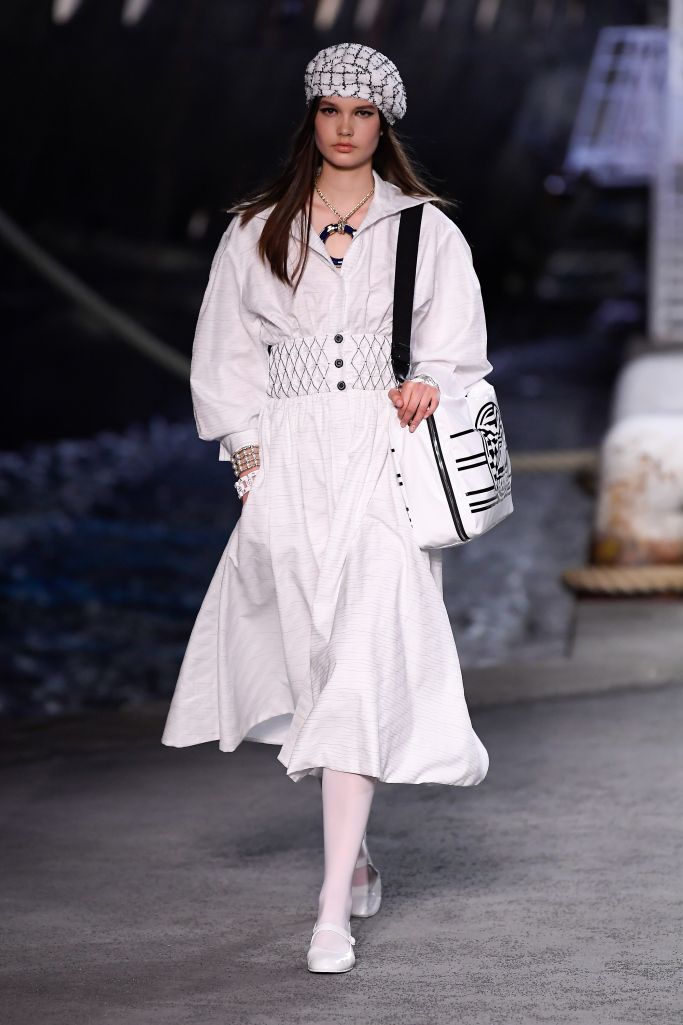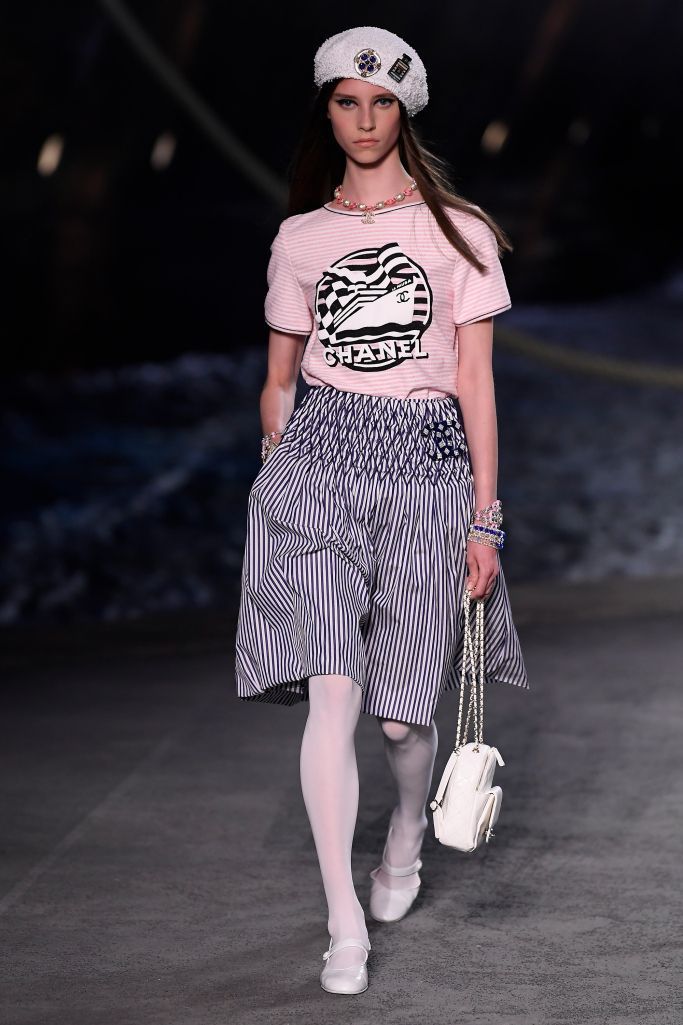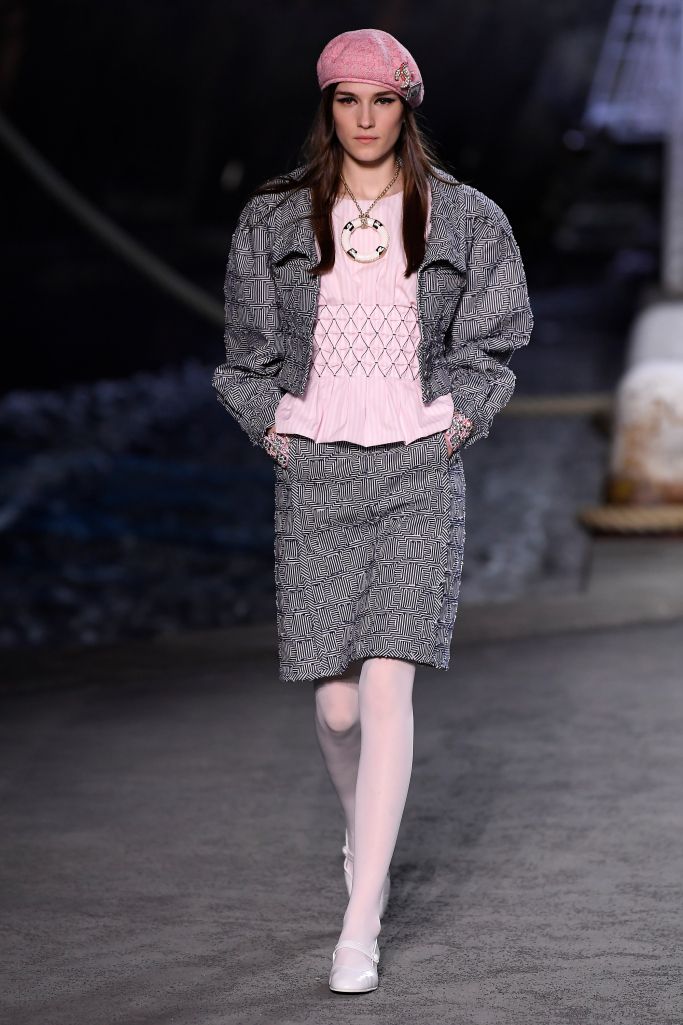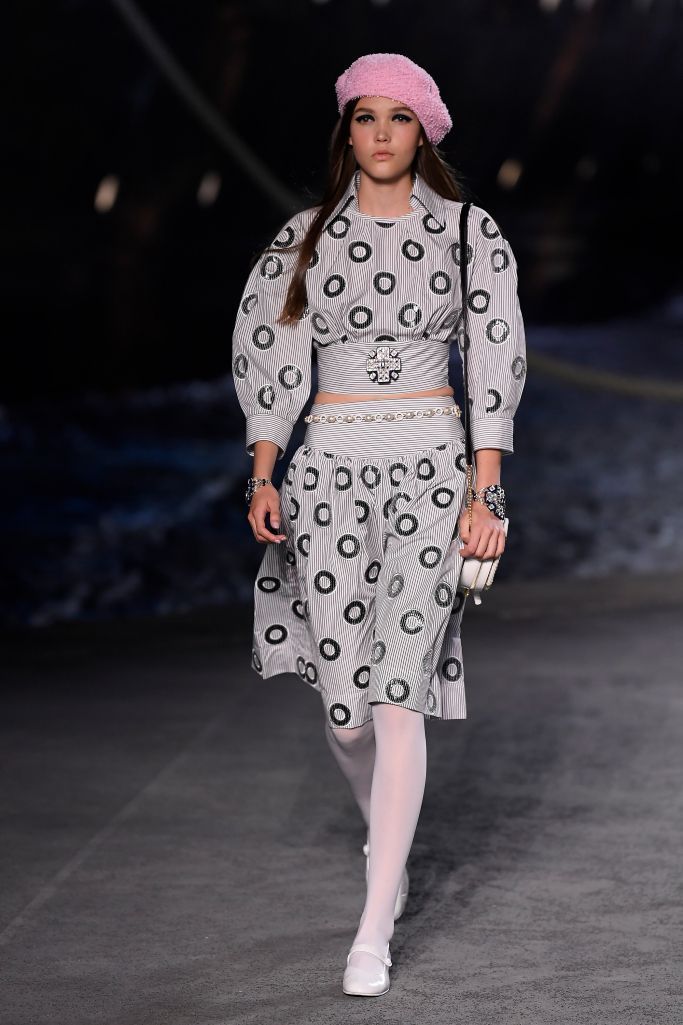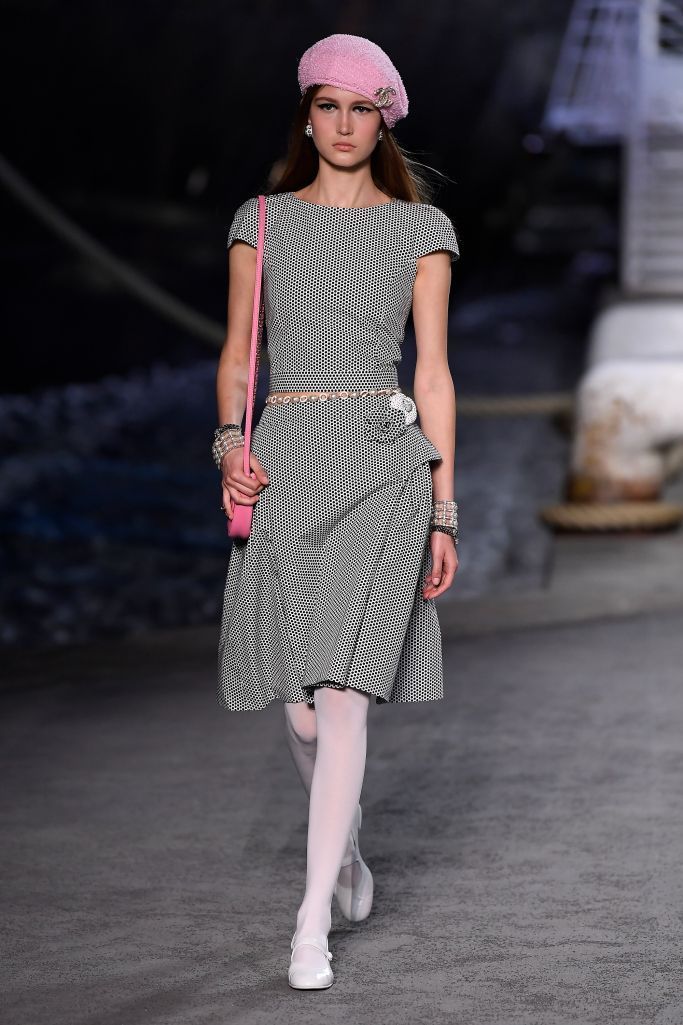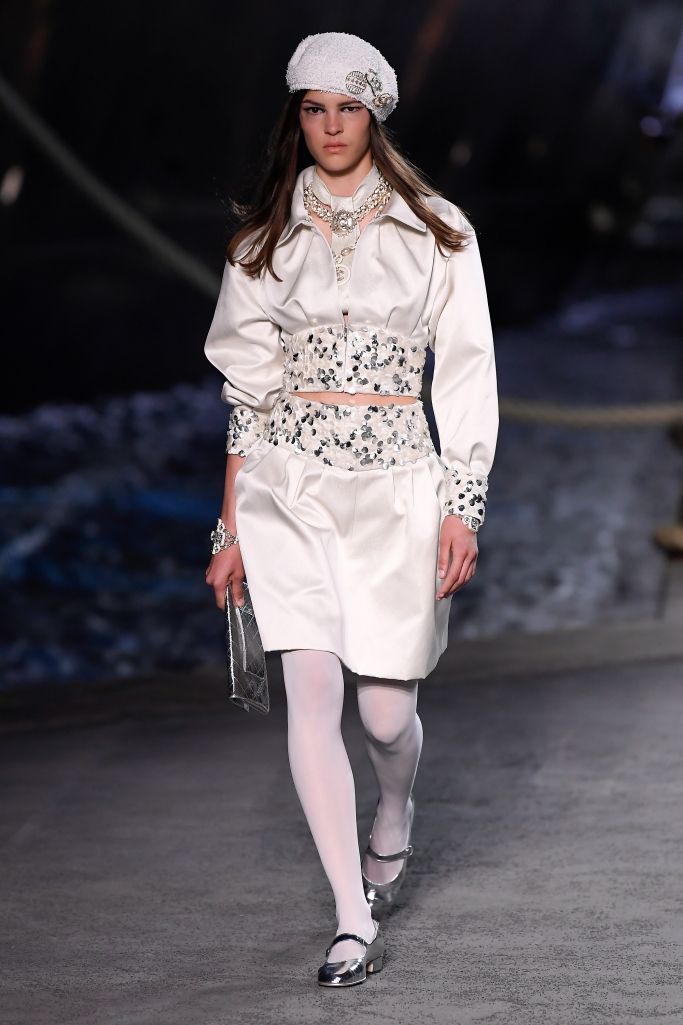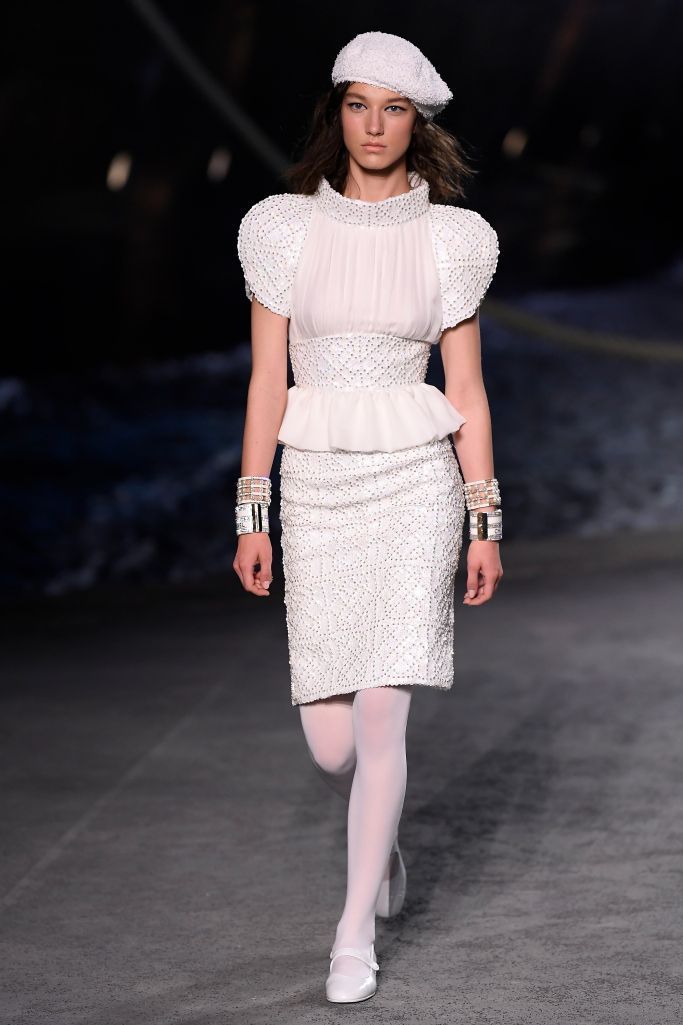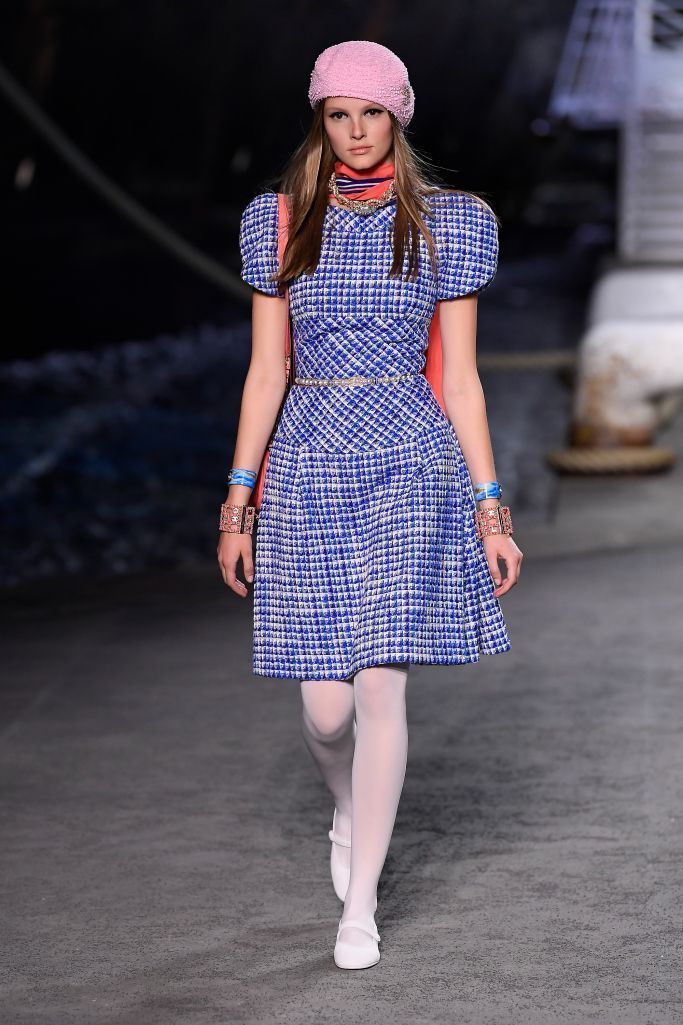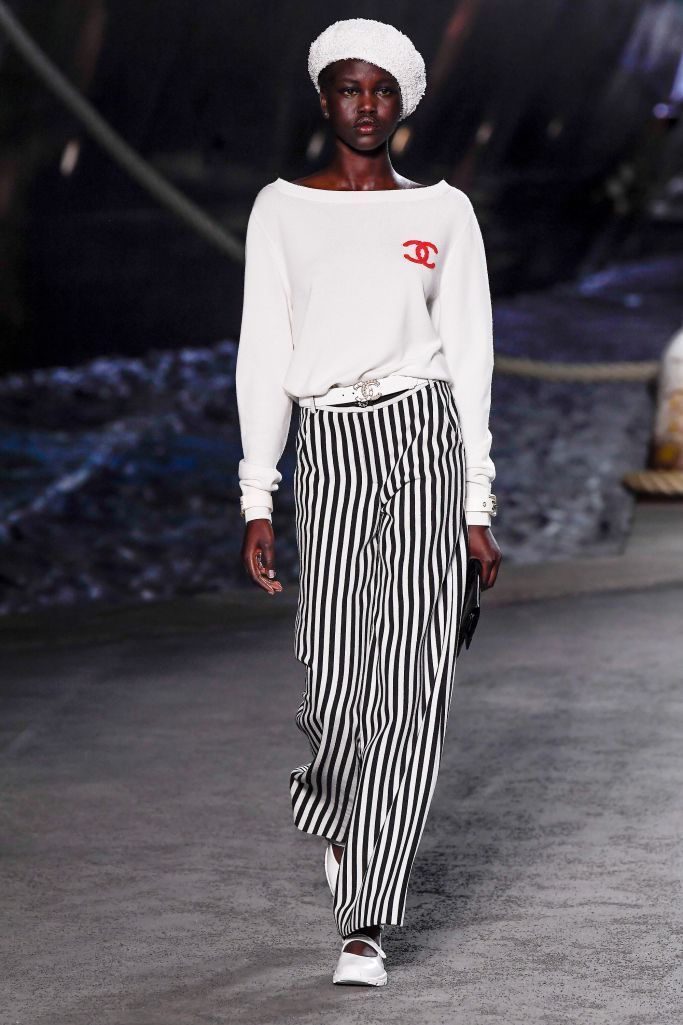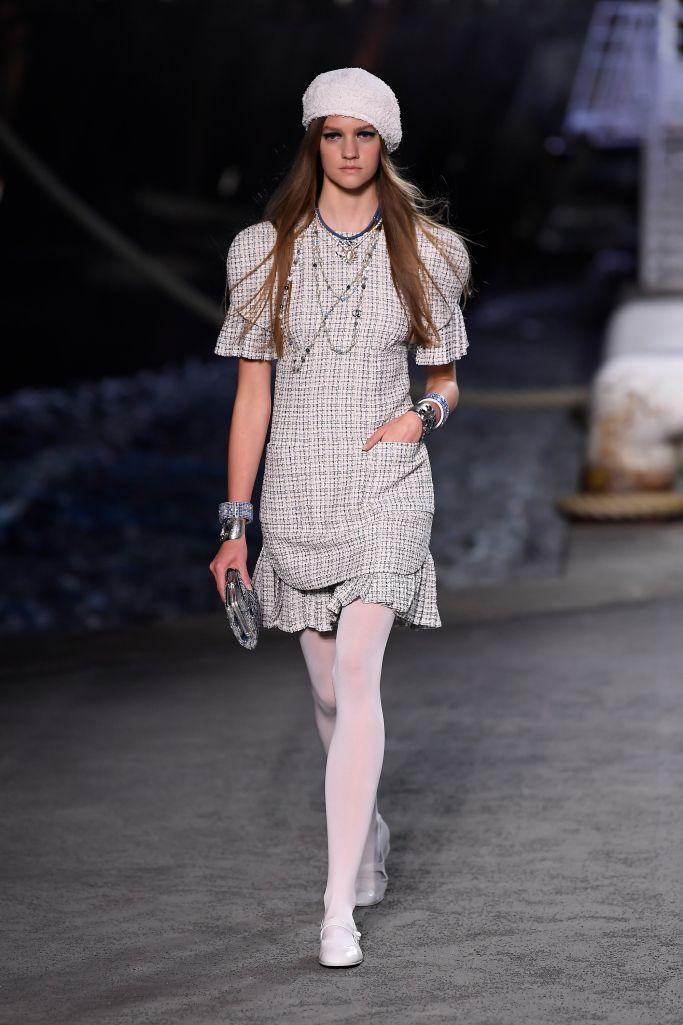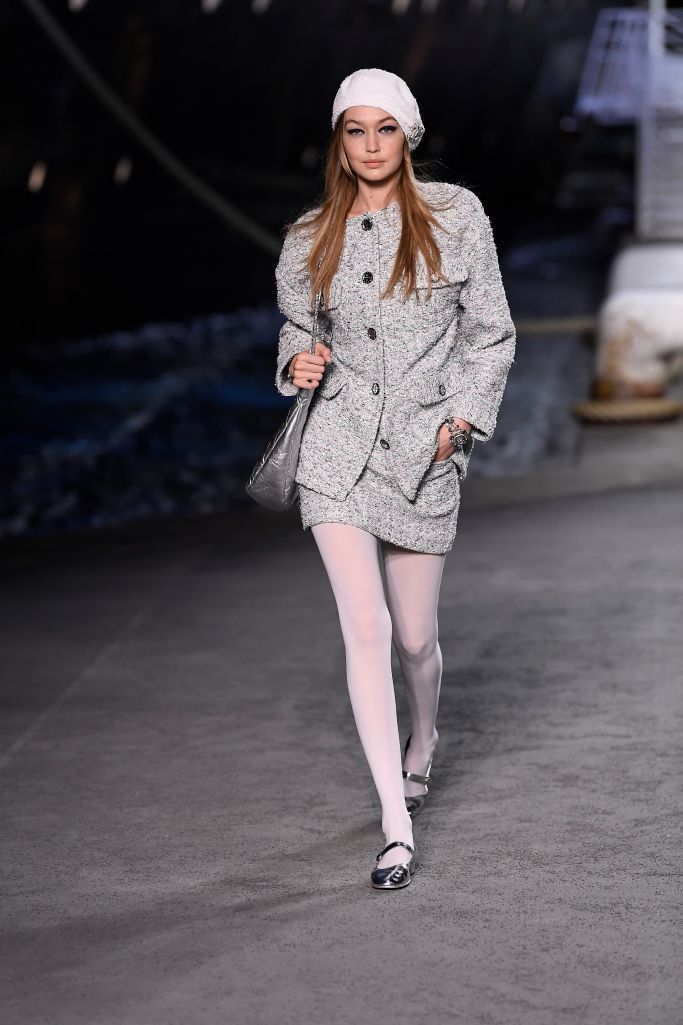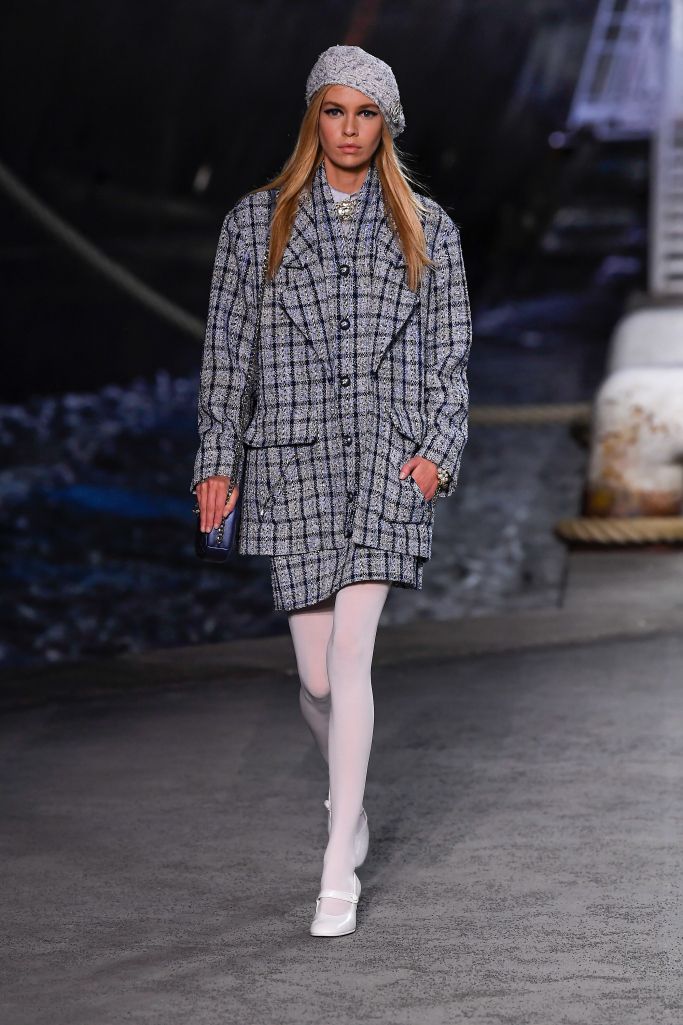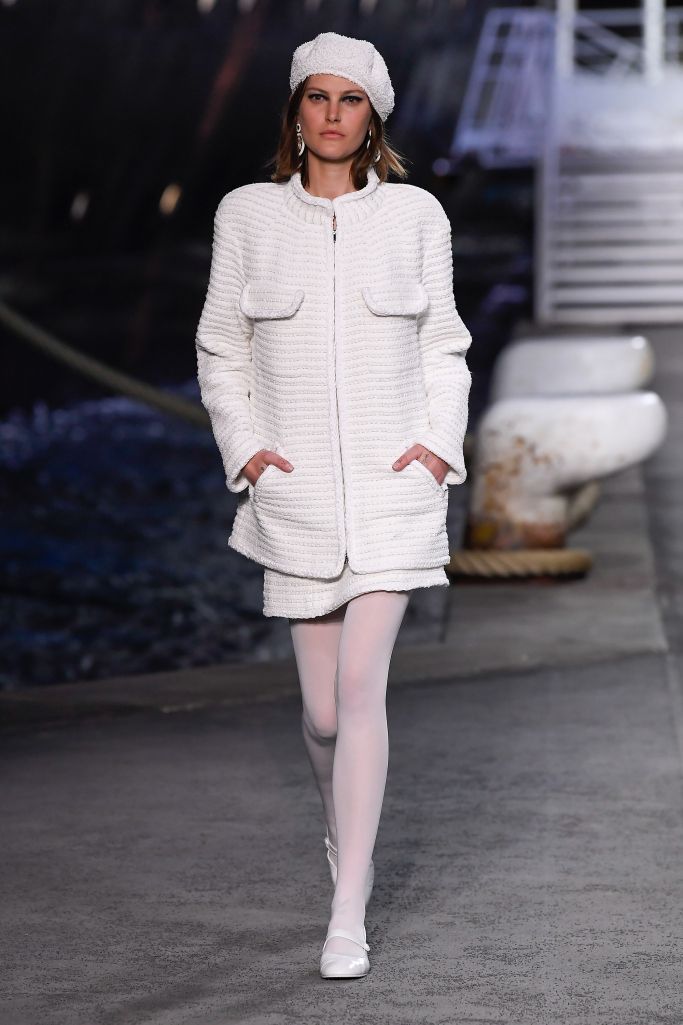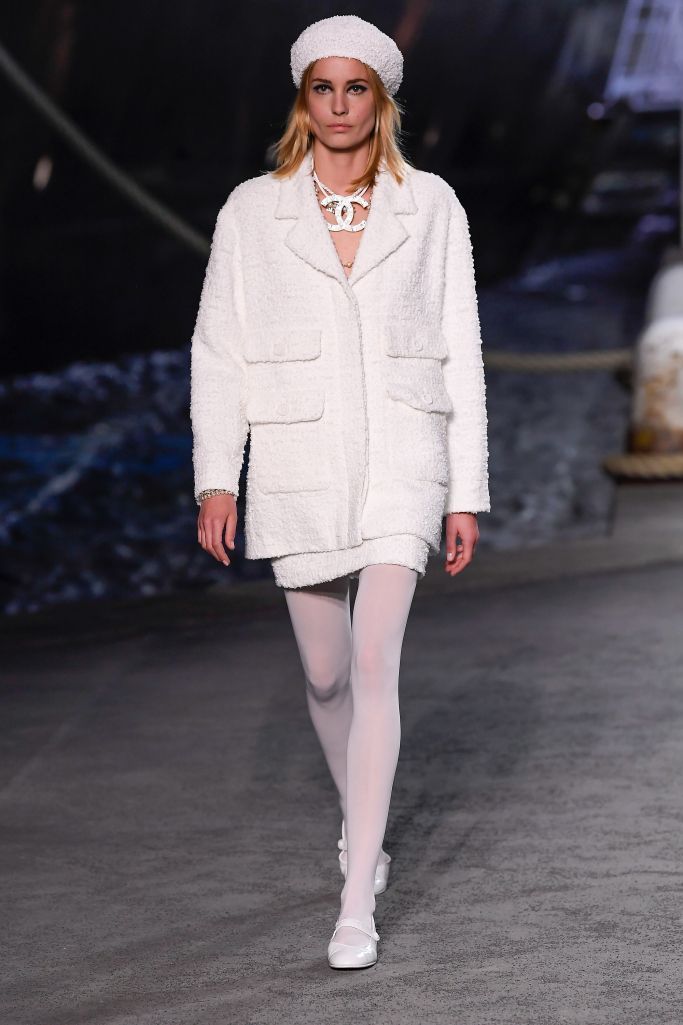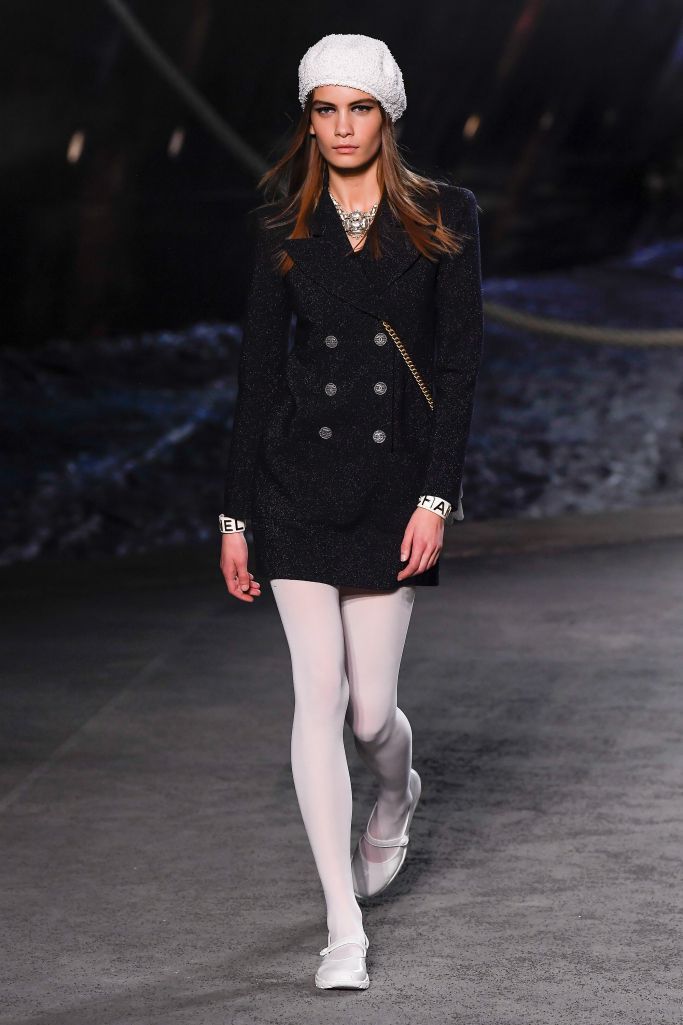 Garments that are far removed from what a woman would wear today on a summer vacation but are destined for those times when we want to raise the glamour and climb a step without flax dresses in the air.
A purely Chanel proposal, full of style, glamour and elegance inherent only in the height of home and Lagerfeld.