READ IN: Español
The time of Virginie Viard in Chanel began where the time of Karl Lagerfeld ended: under the dome of the Grand Palais, this time installed with a two-storey circular library, the designer returned Chanel to its gigantic supremacy.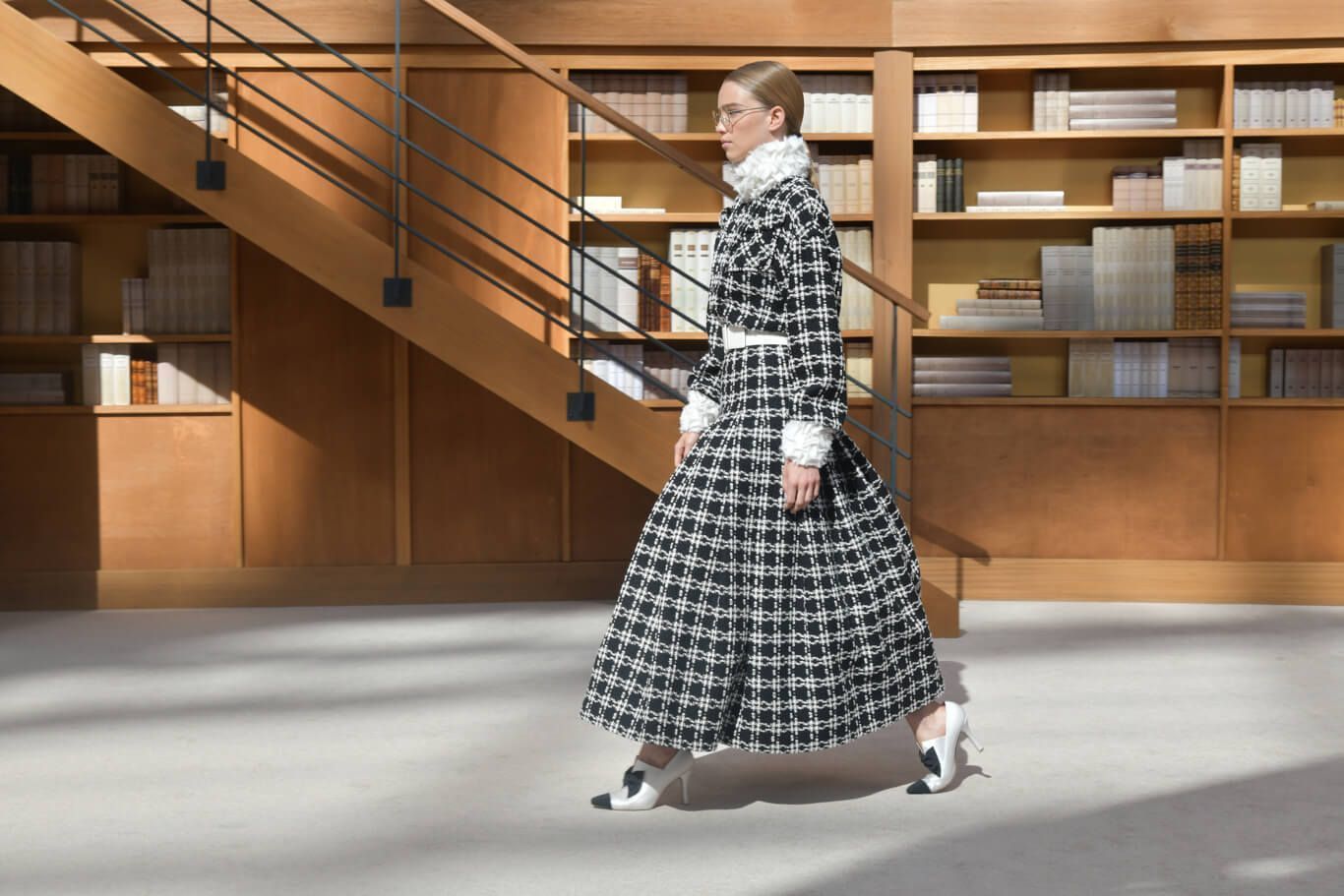 As for the set, which could have been taken as a tribute to Lagerfeld – everyone knows his passion for books, especially poetry – the press release made it clear that it was not for him.  According to the press release Viard is "a big book lover".
Any newly installed creative director, whether coming from outside or inside, needs time to find oneself within the brand. Viard is not a new creative director. She is the one taking over from one of the most famous and iconic fashion designers of the last 50 years, so her role is not being easy.
Virgine has been able to impose her style at the same time that she has been able to give continuity to the codes of the house as they were invented by Coco and later reinvented by Karl. Looks with a special focus on tweeds, long and short coats with high necks and a clear commitment to long and thin silhouettes. The short skirt suits and dresses also reminded us that Chanel is designed for "ladies, whatever their preferences".
Chanel Fall 2019 Couture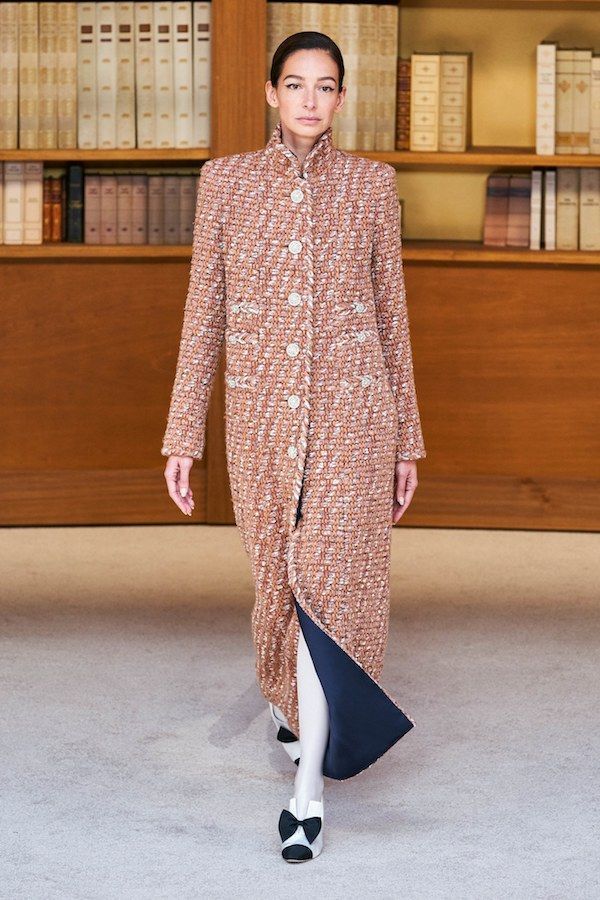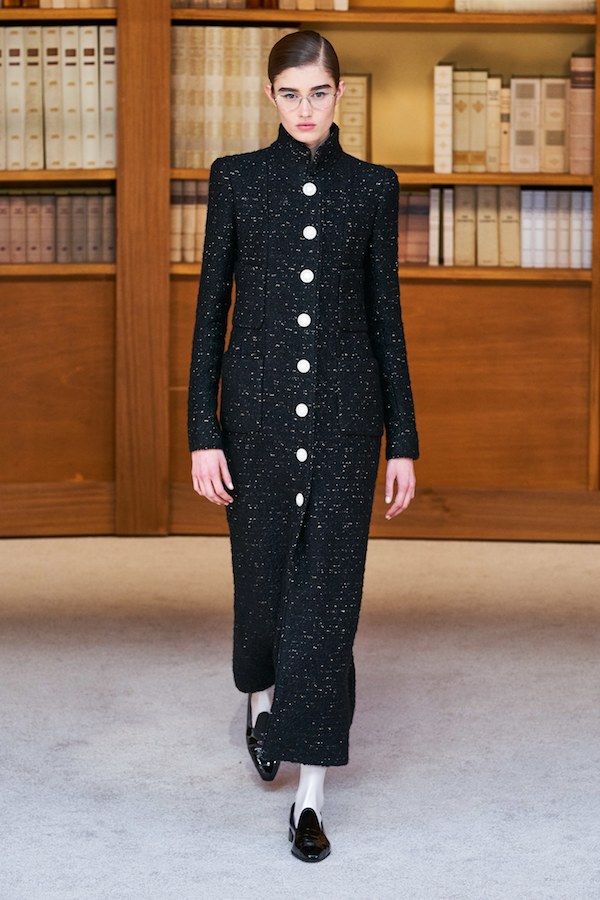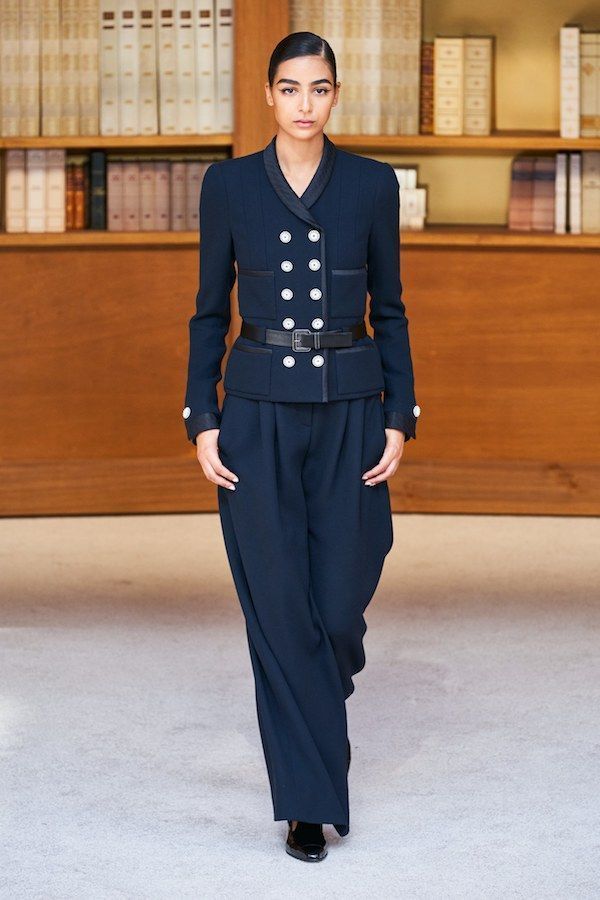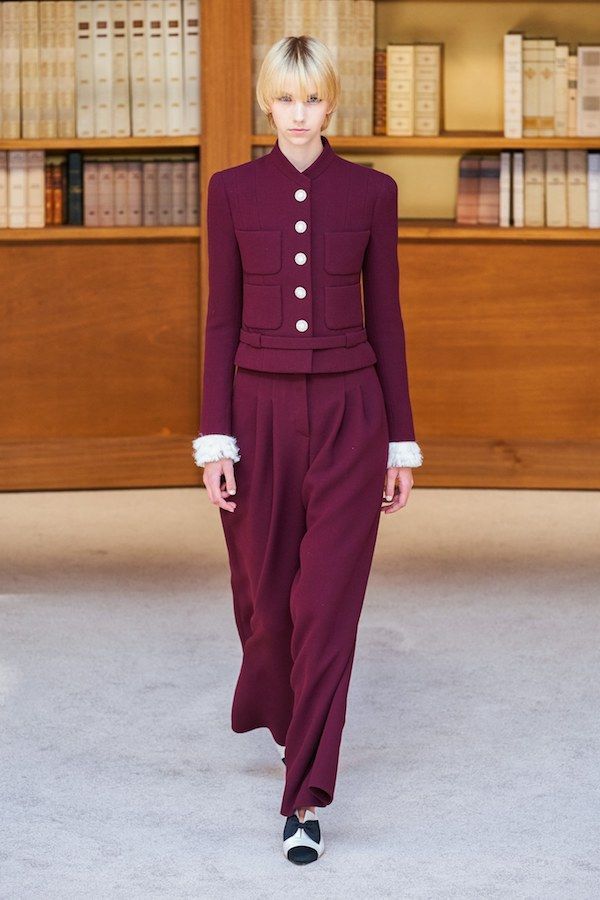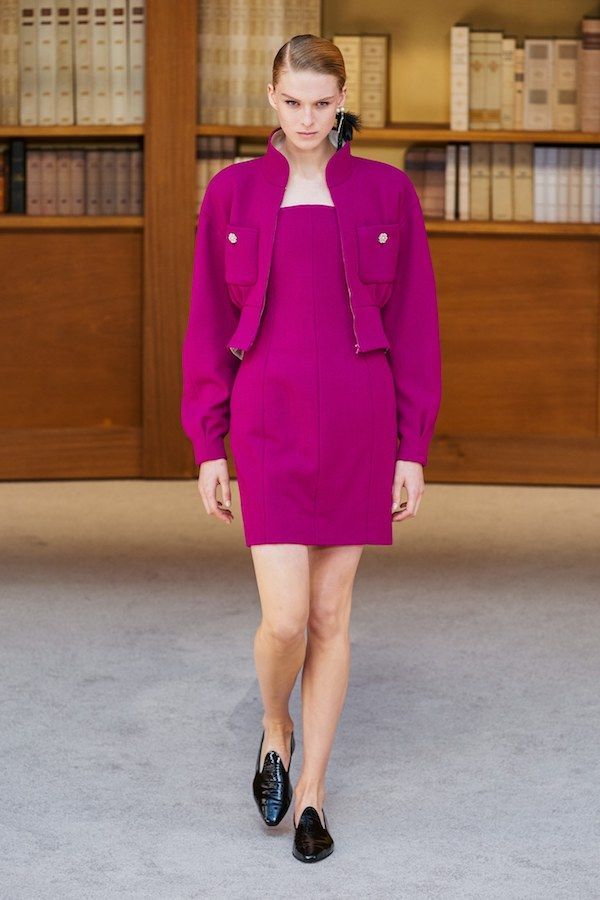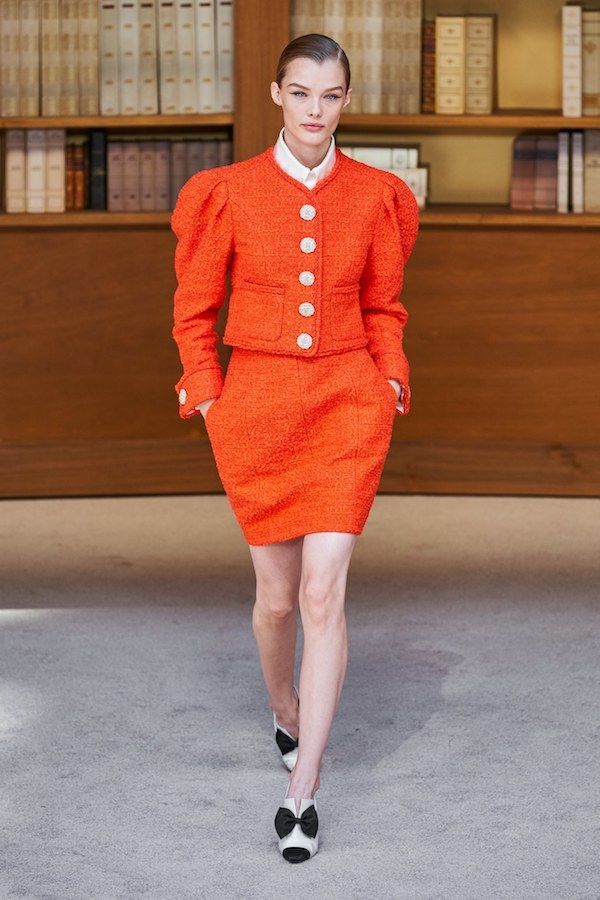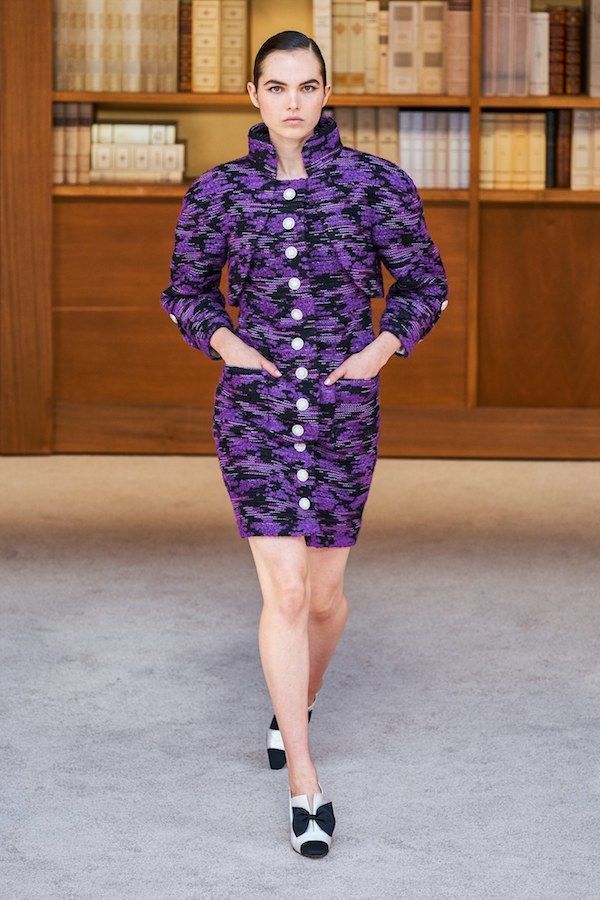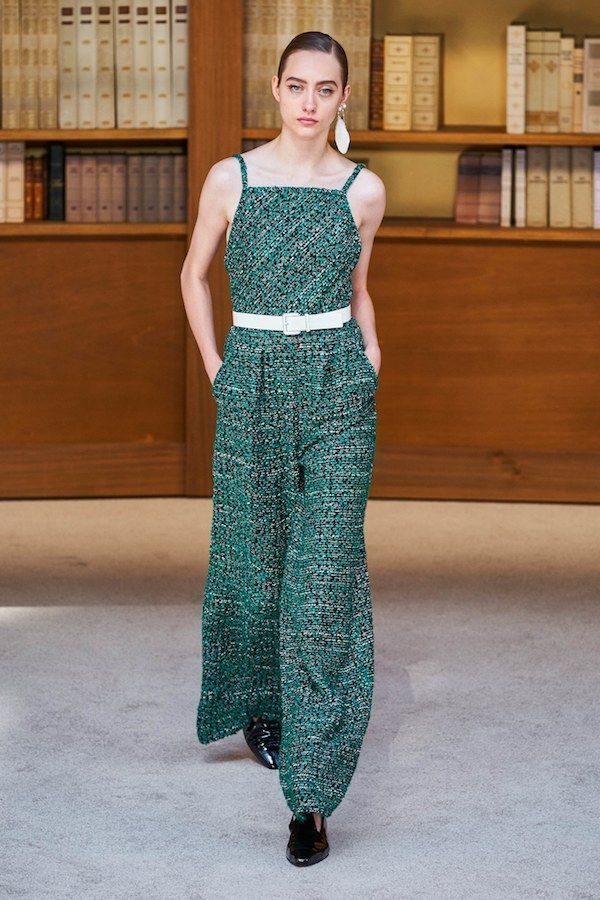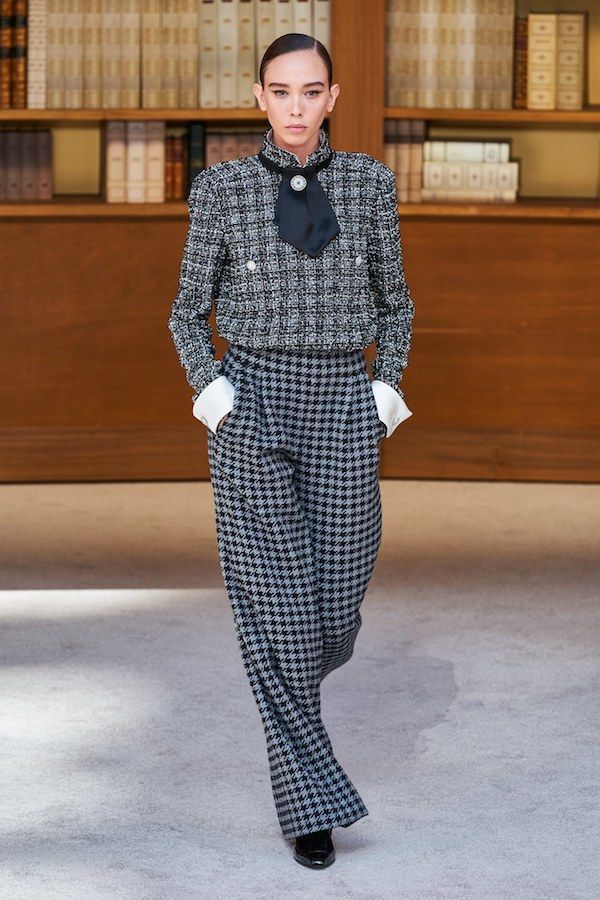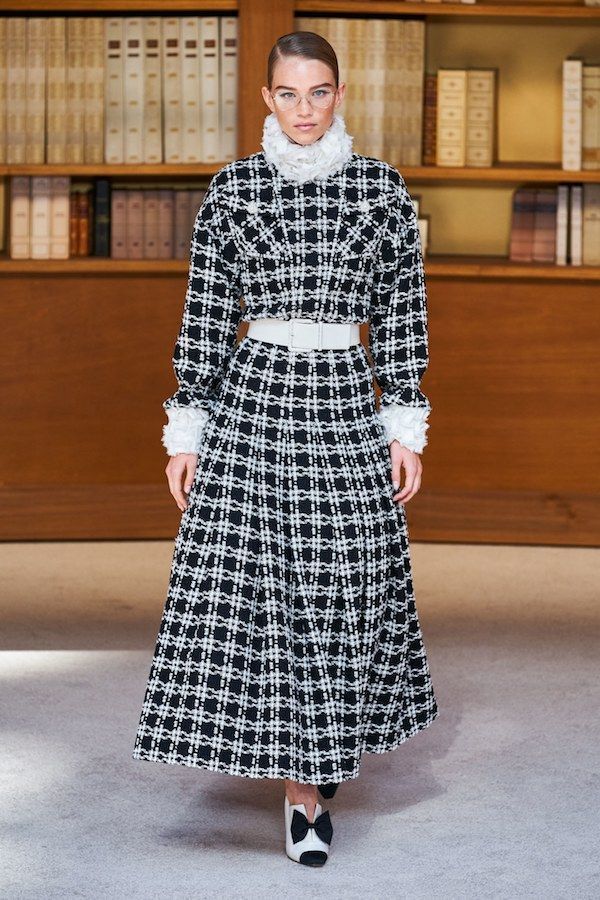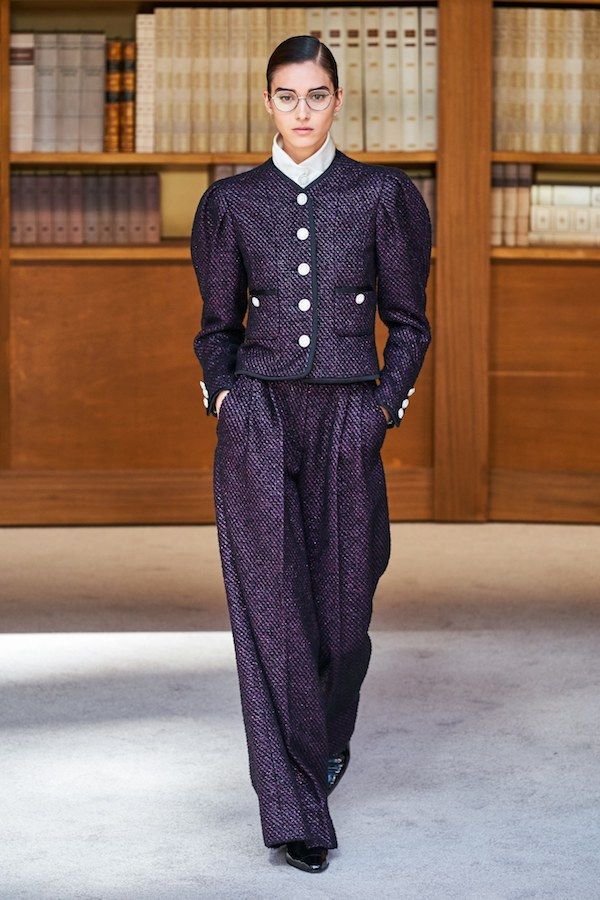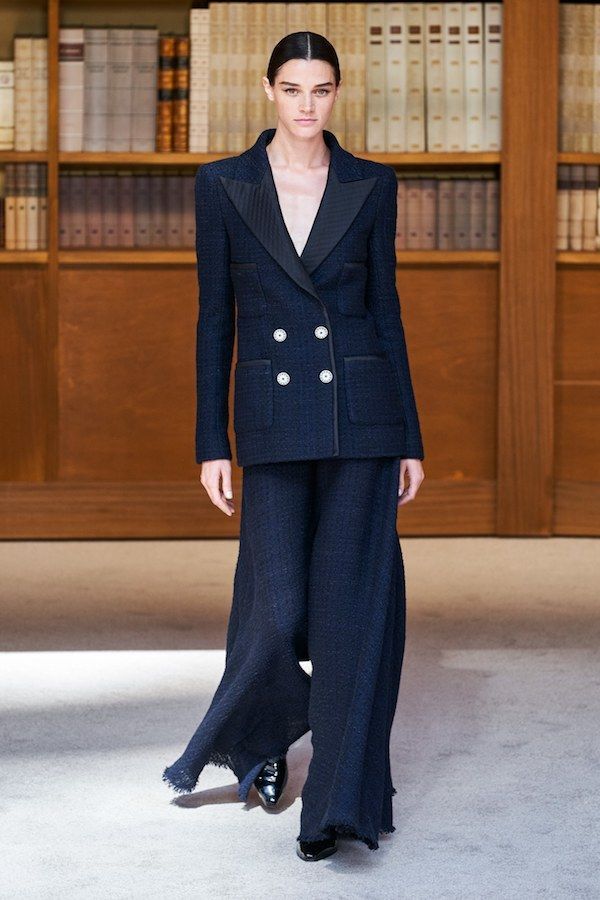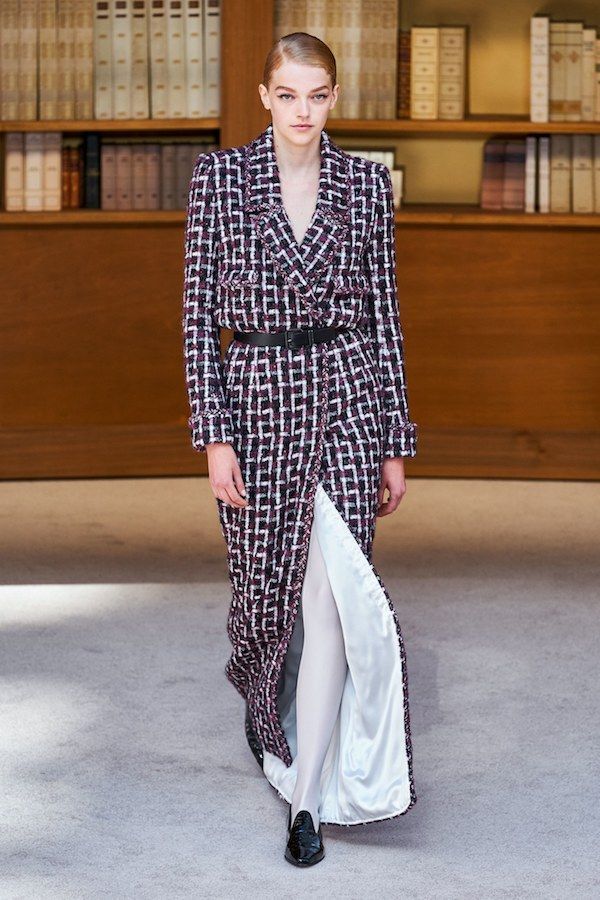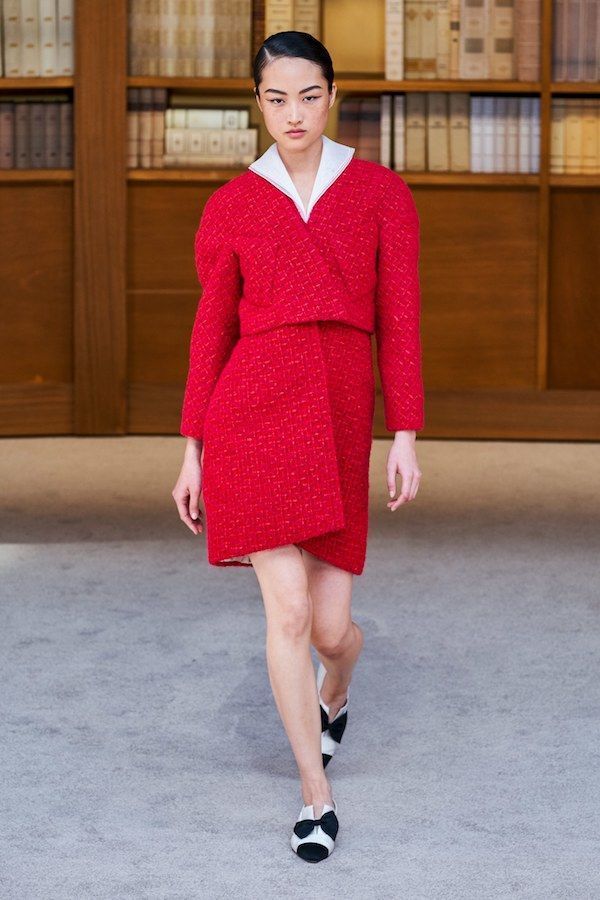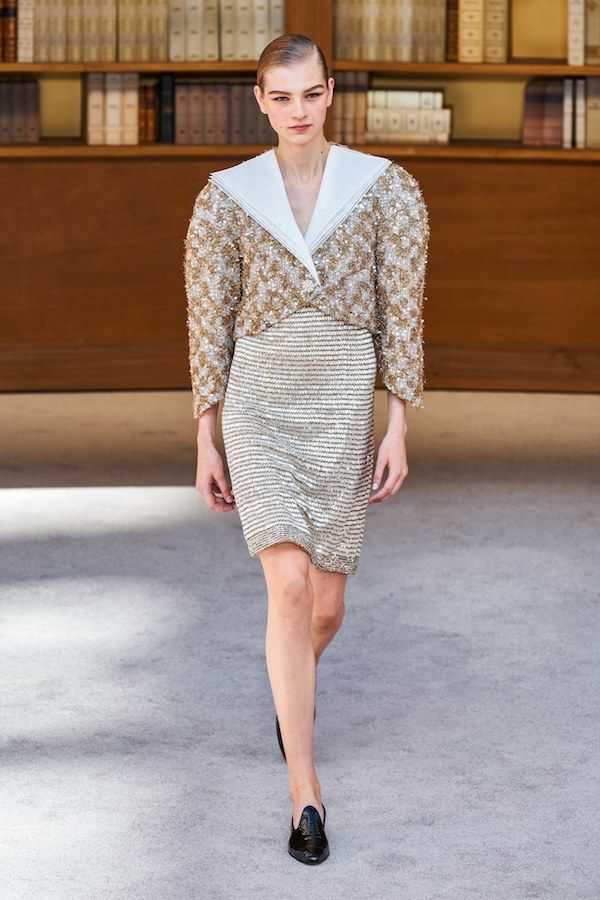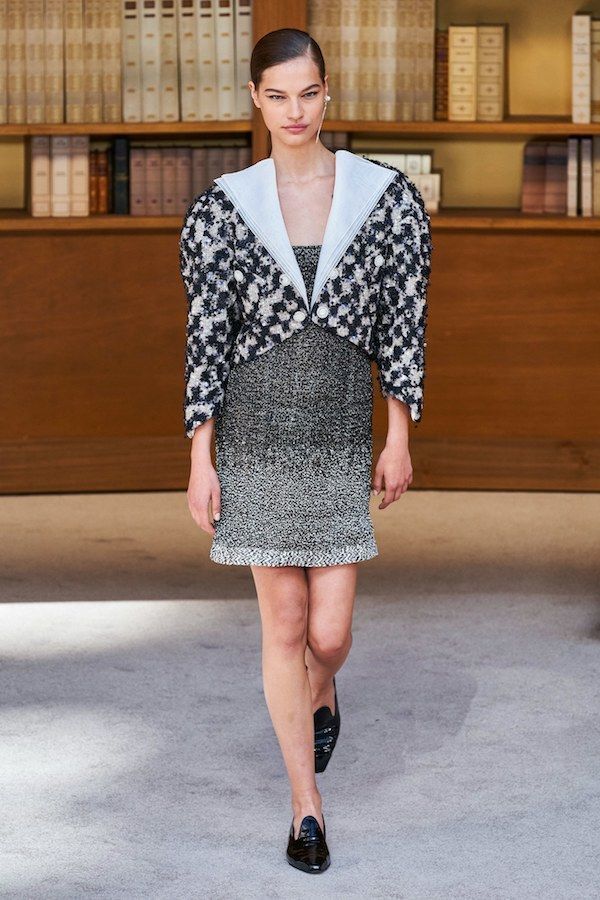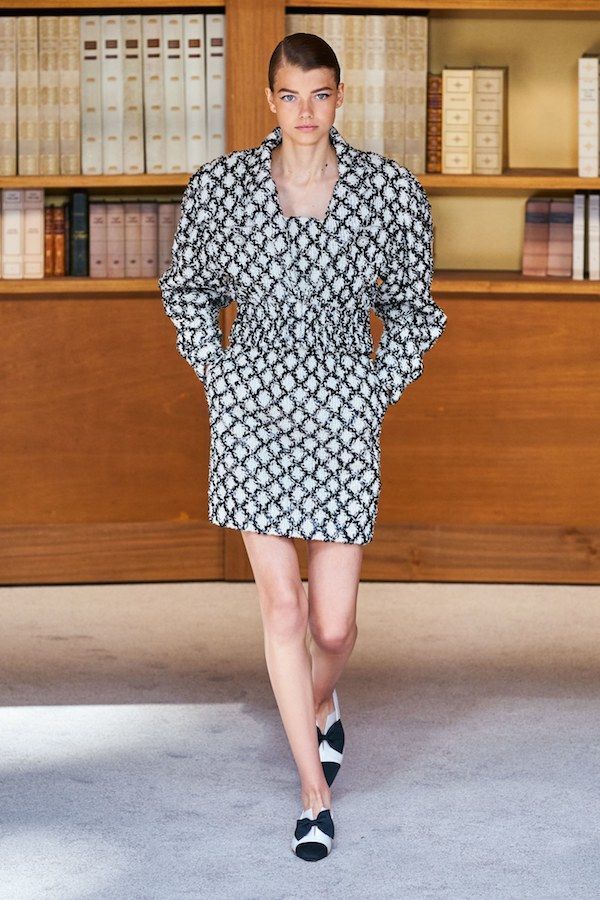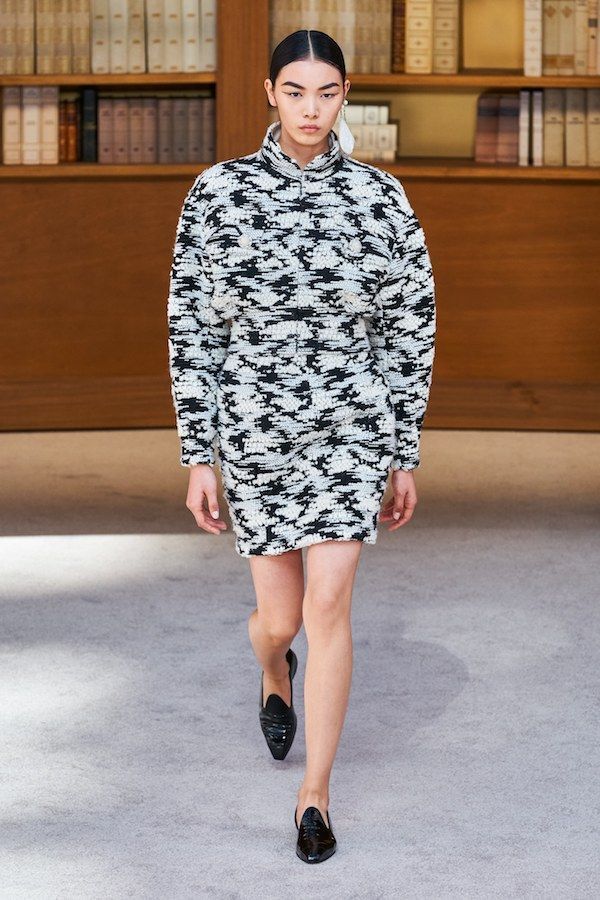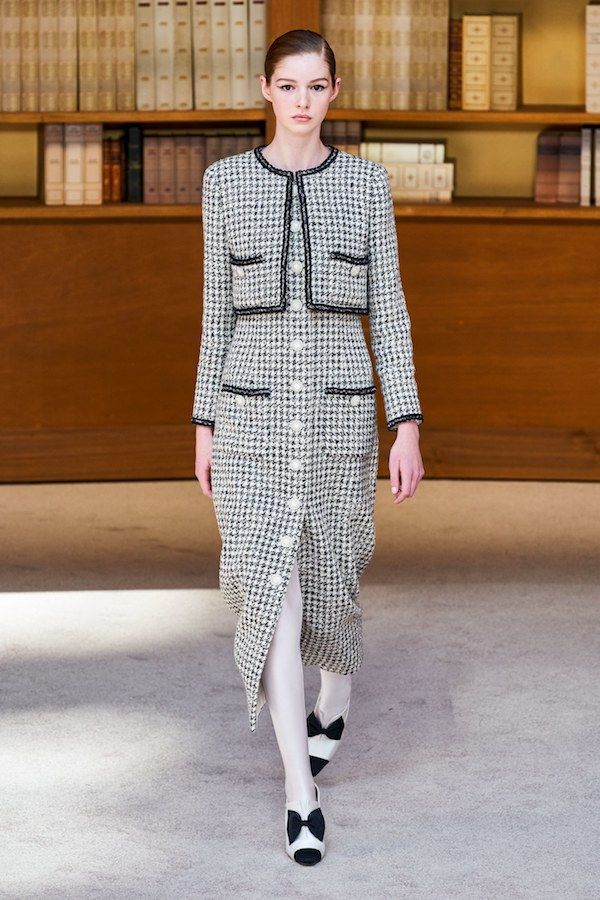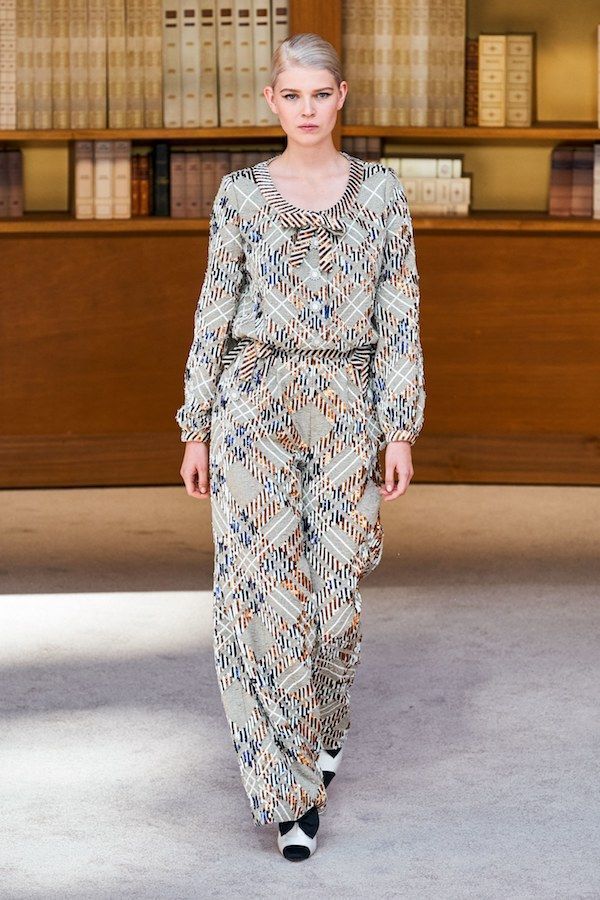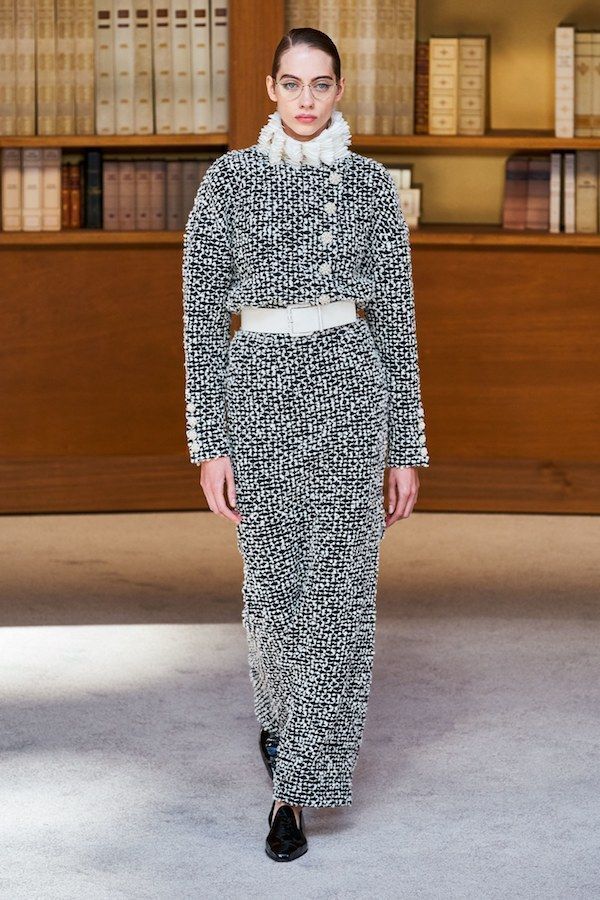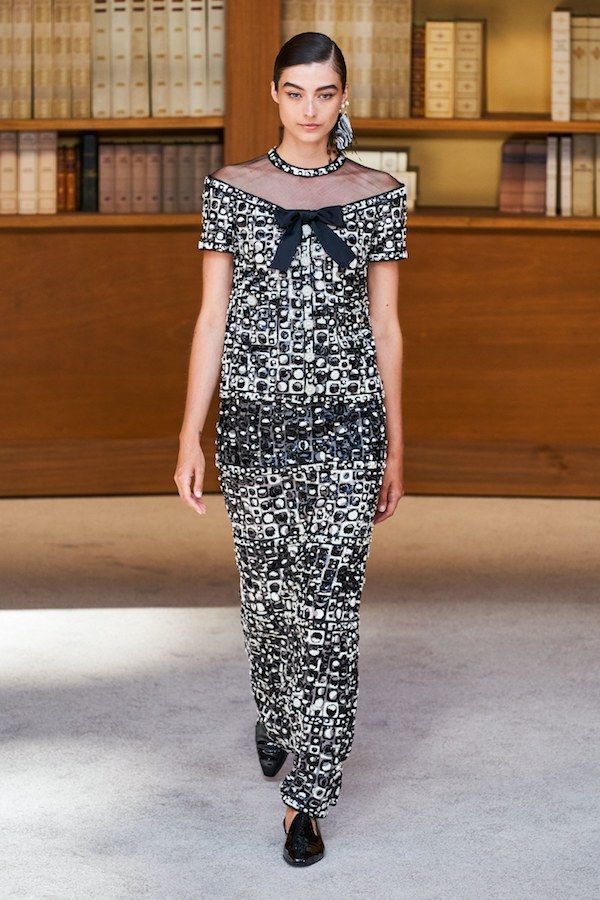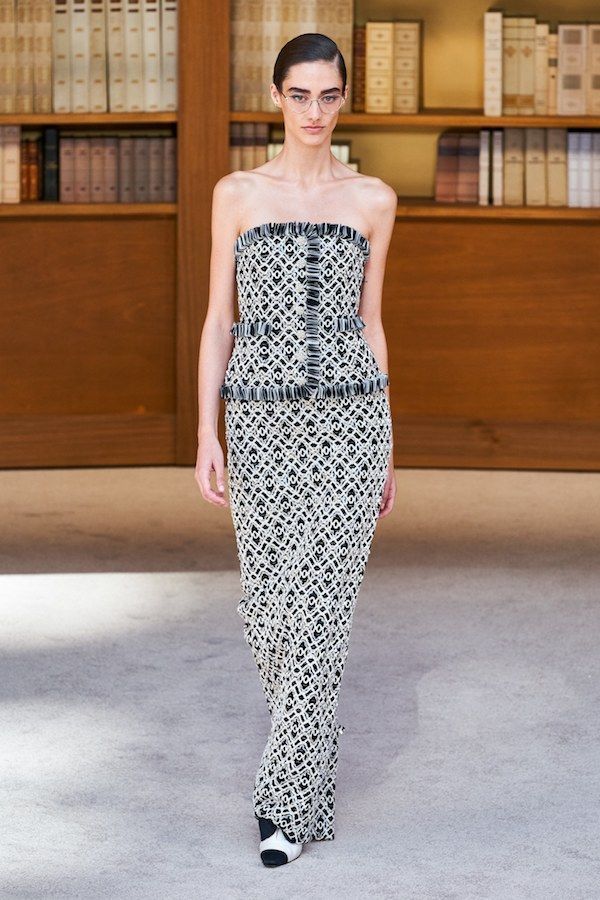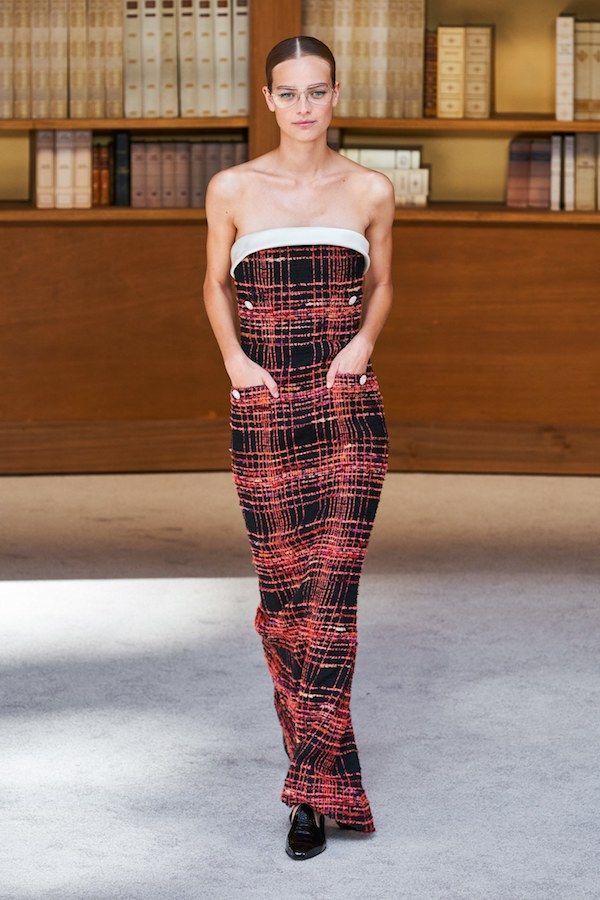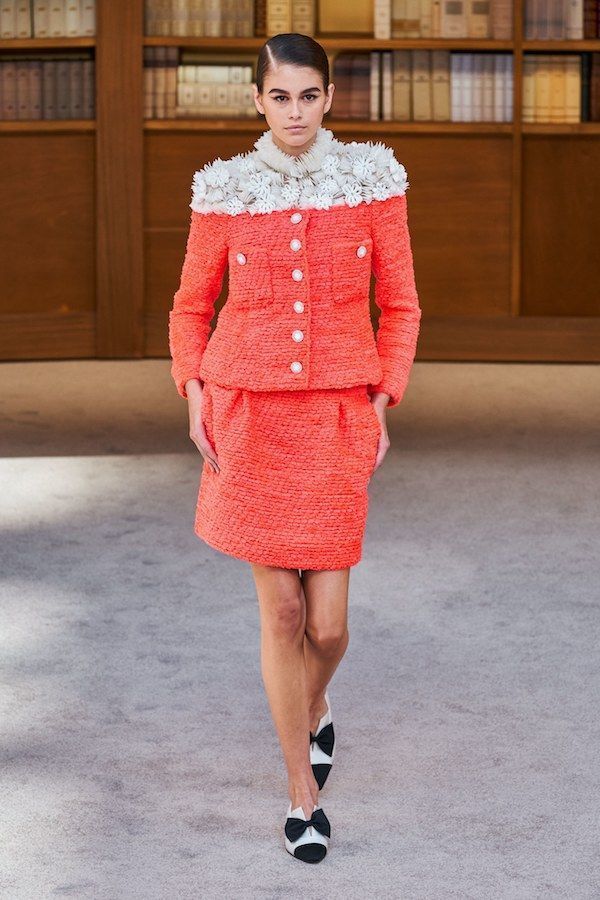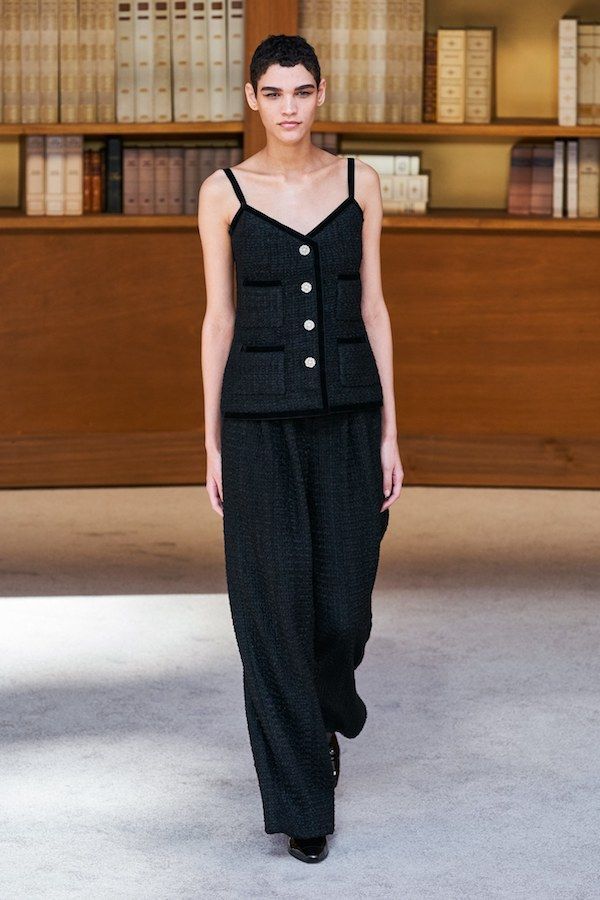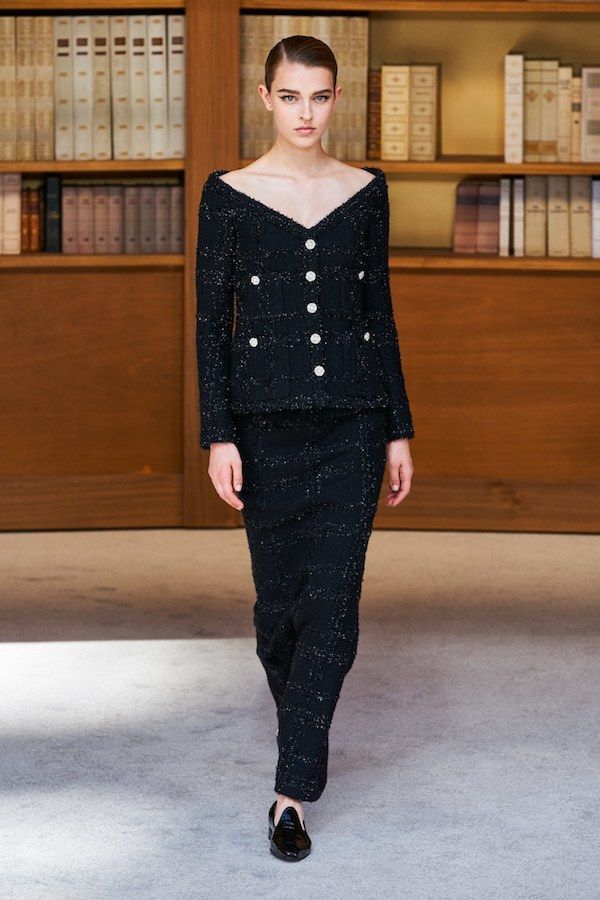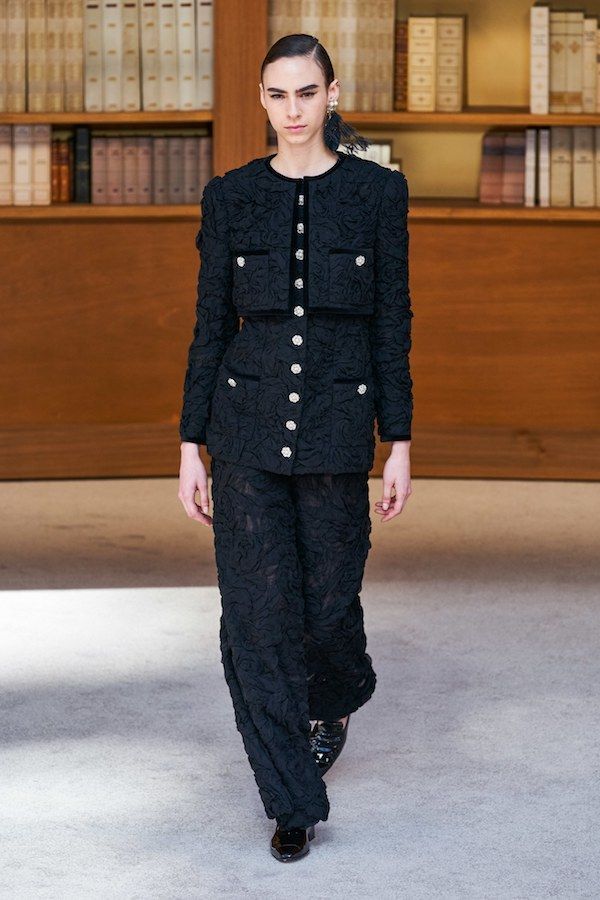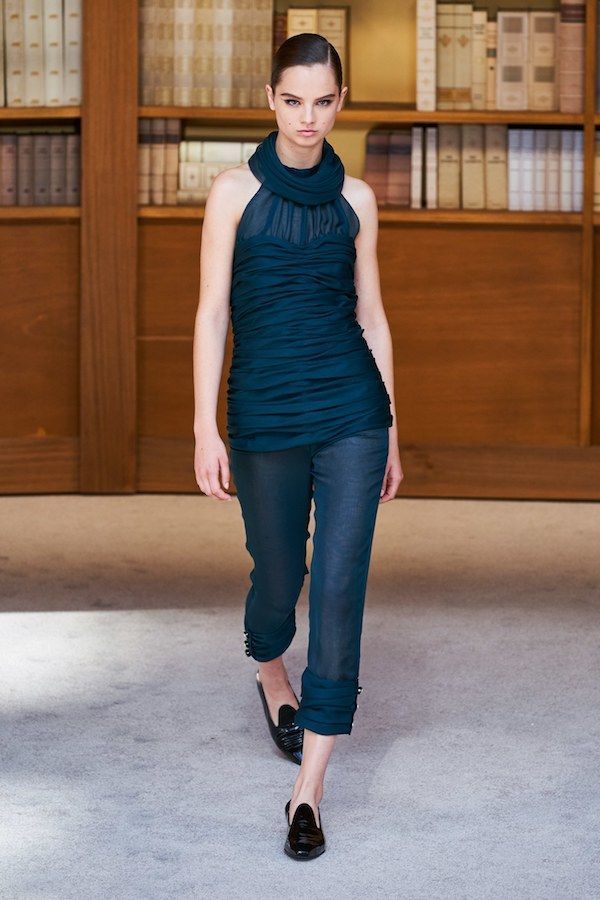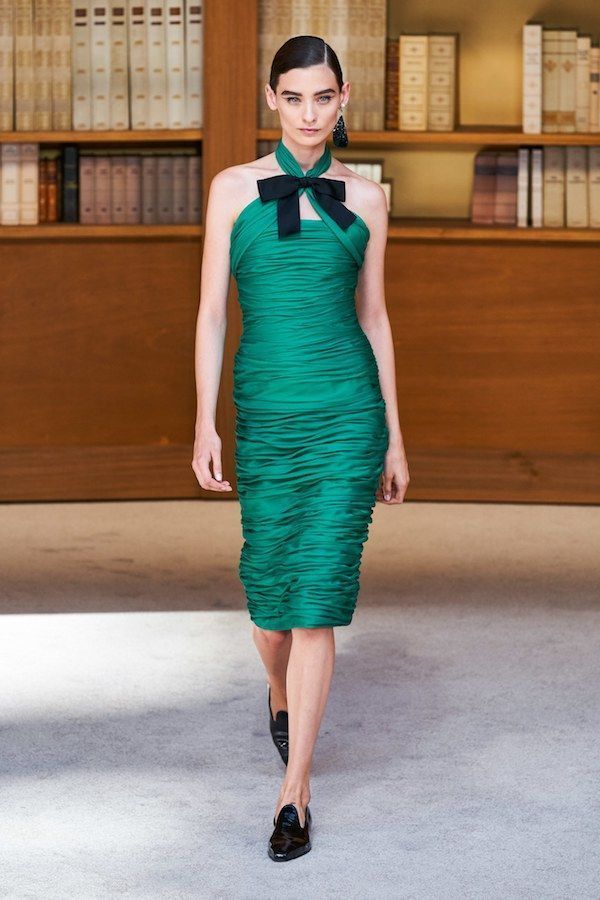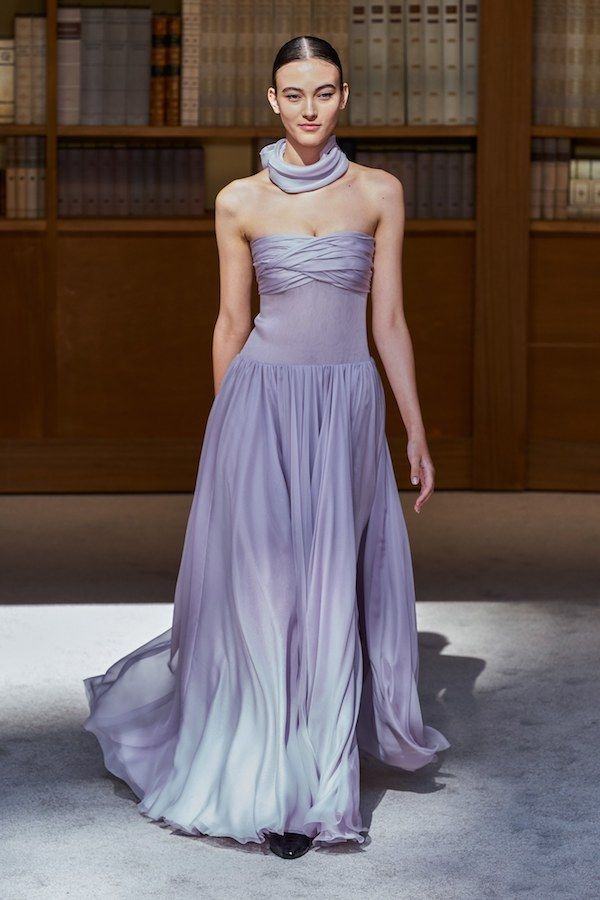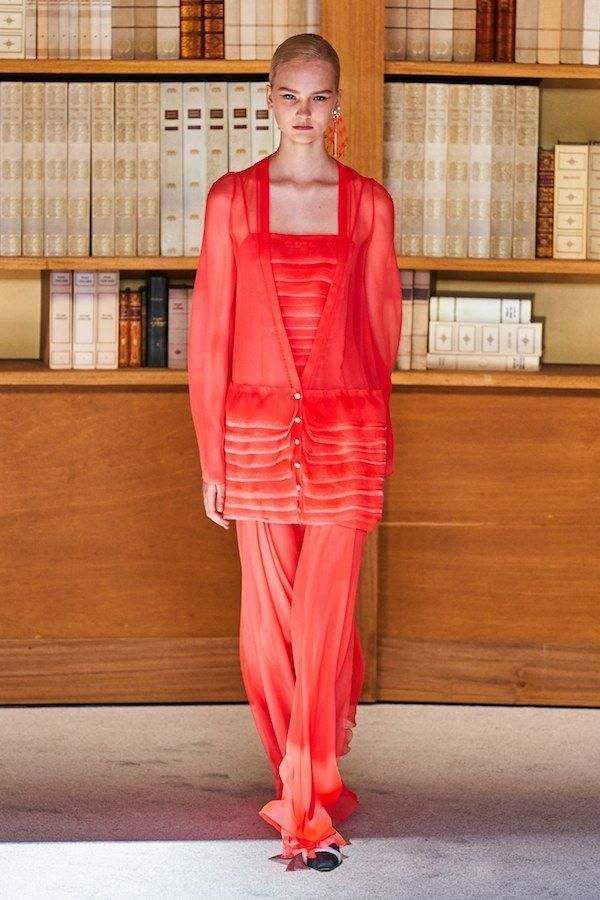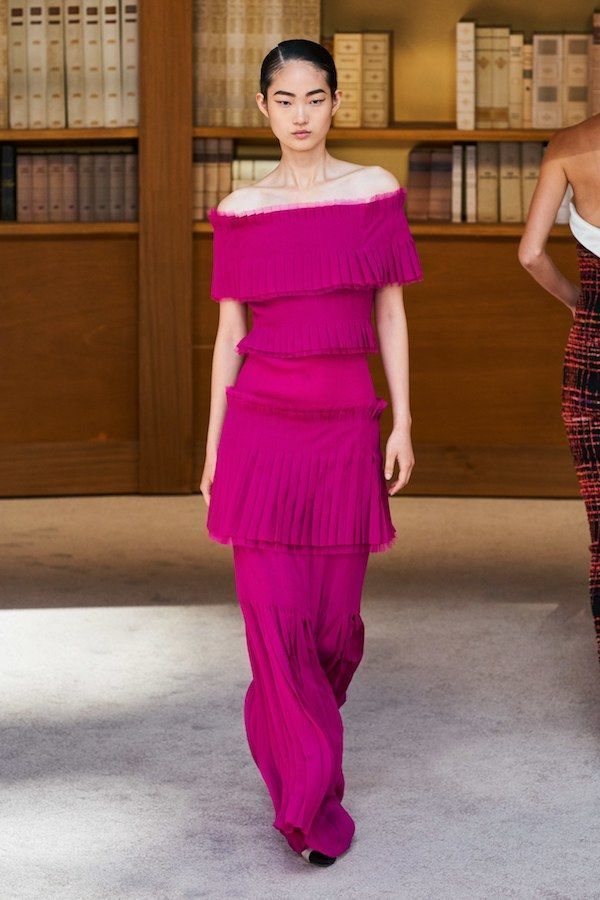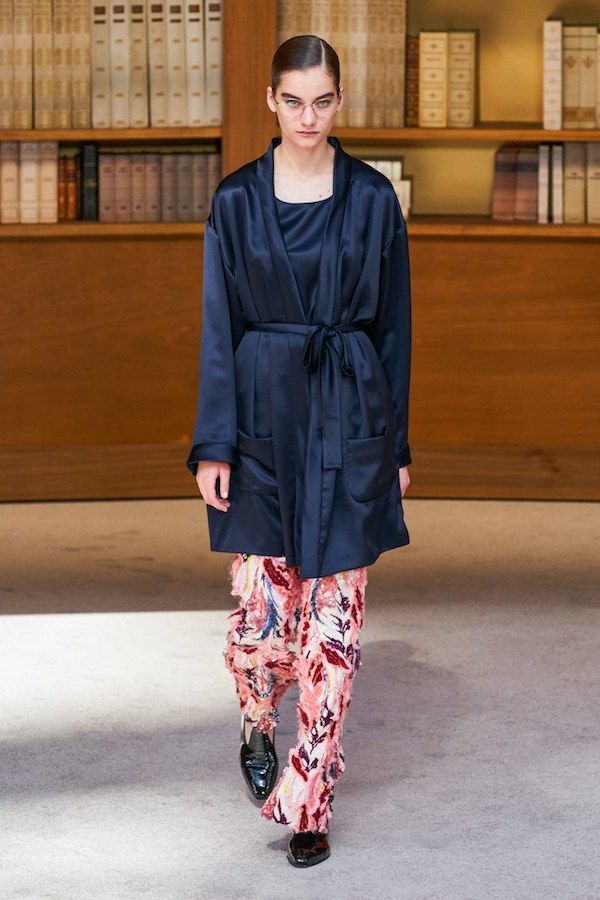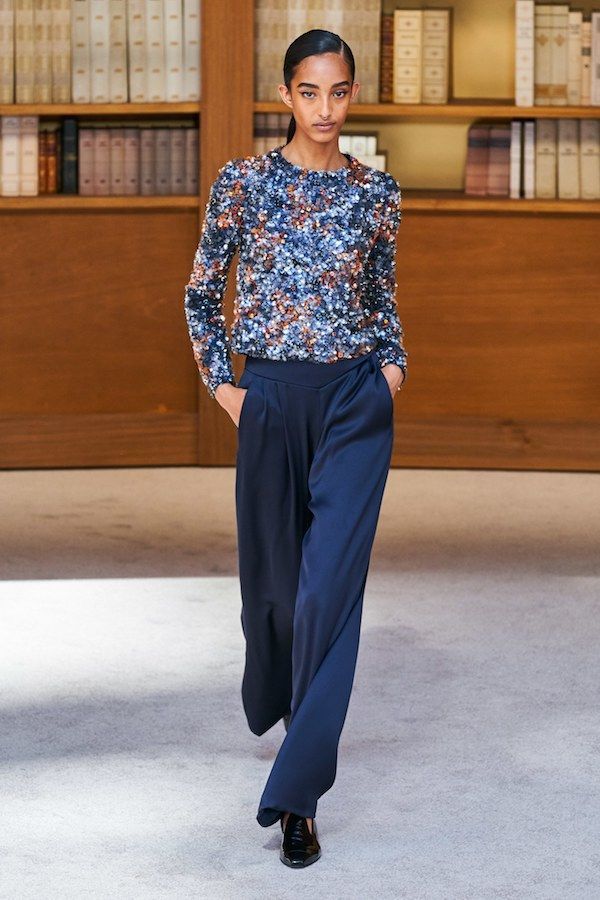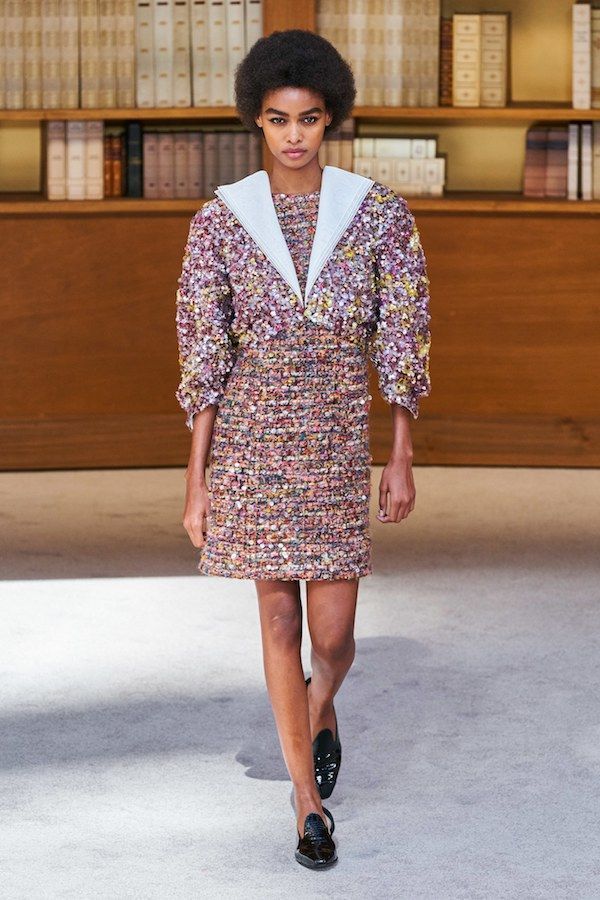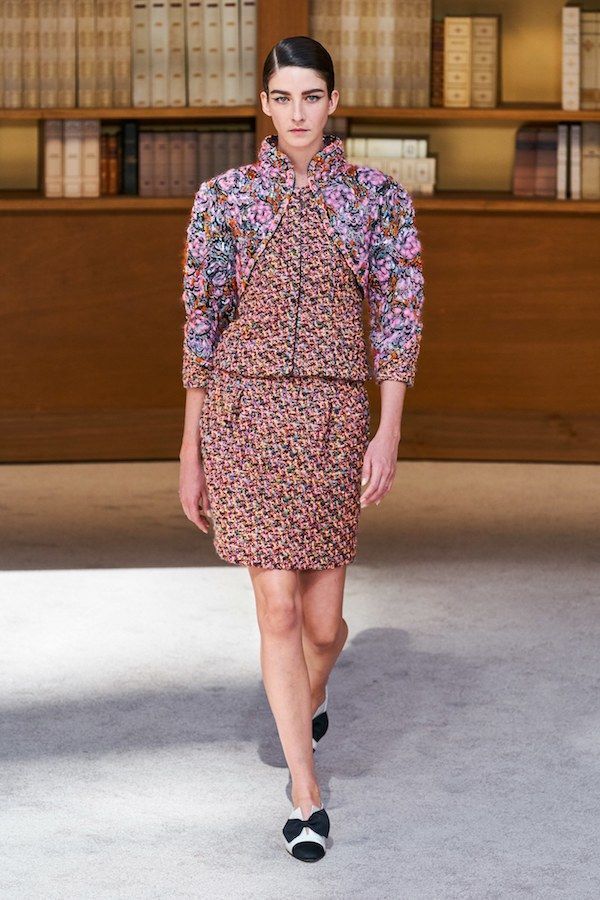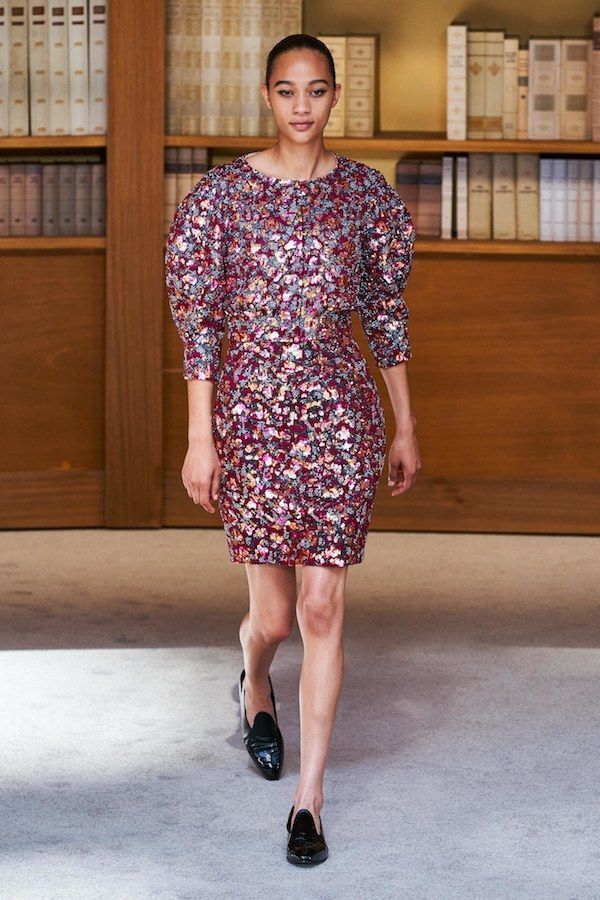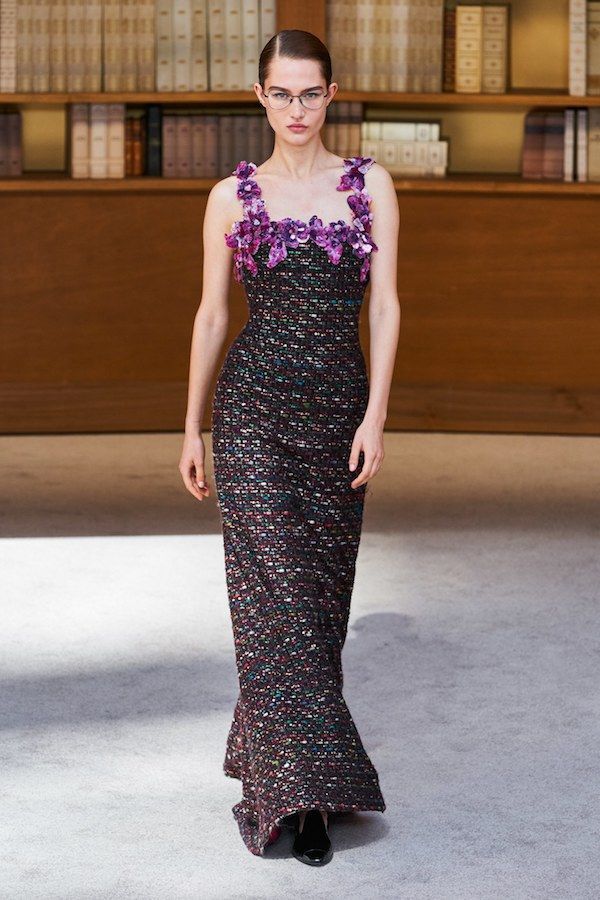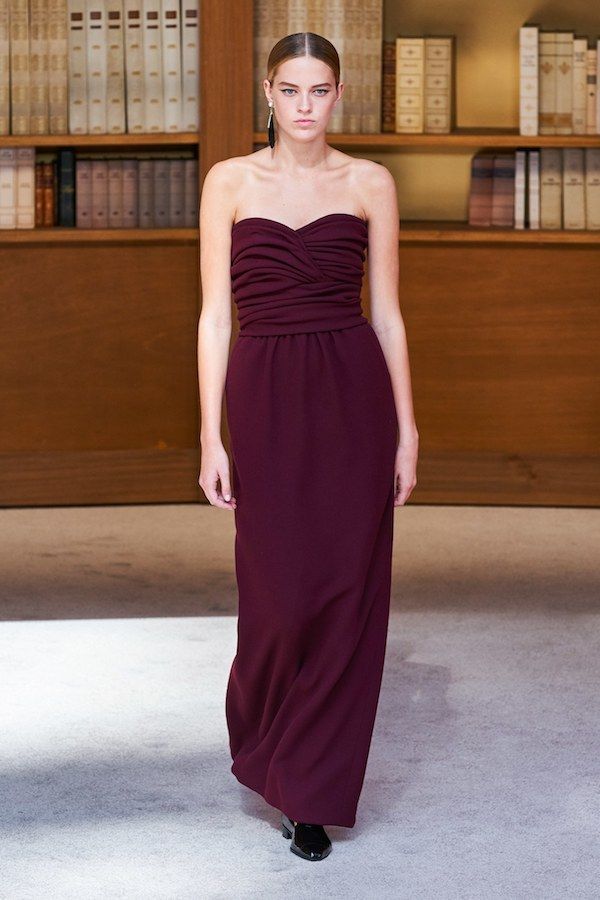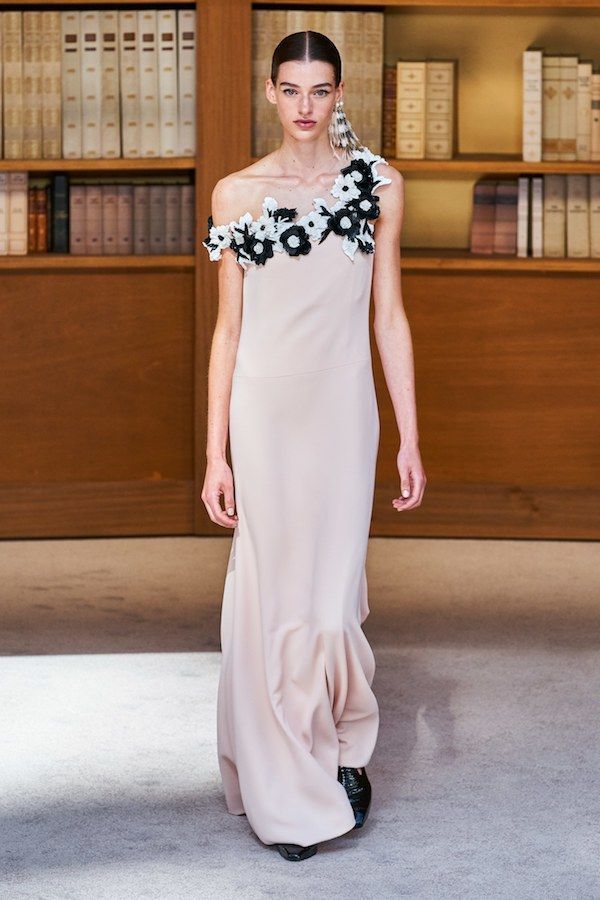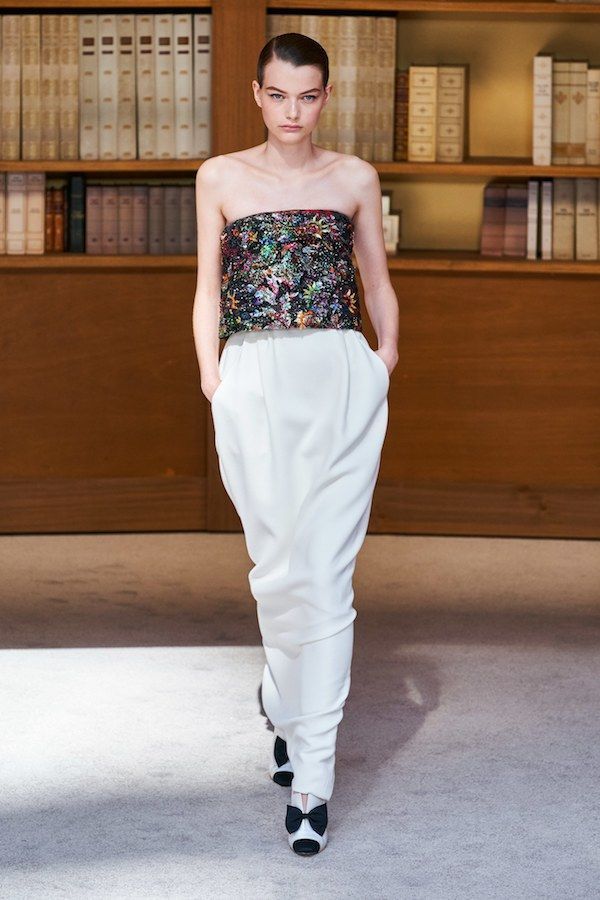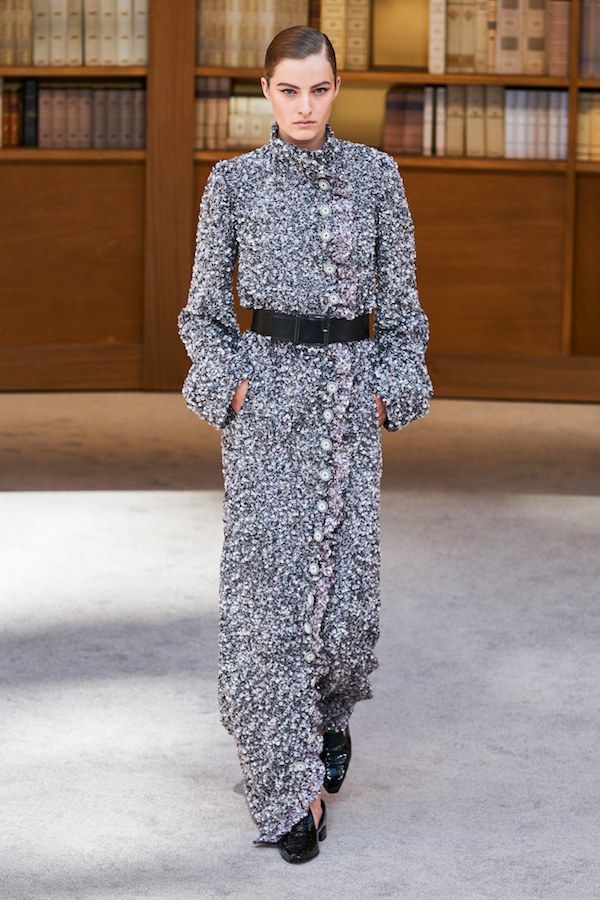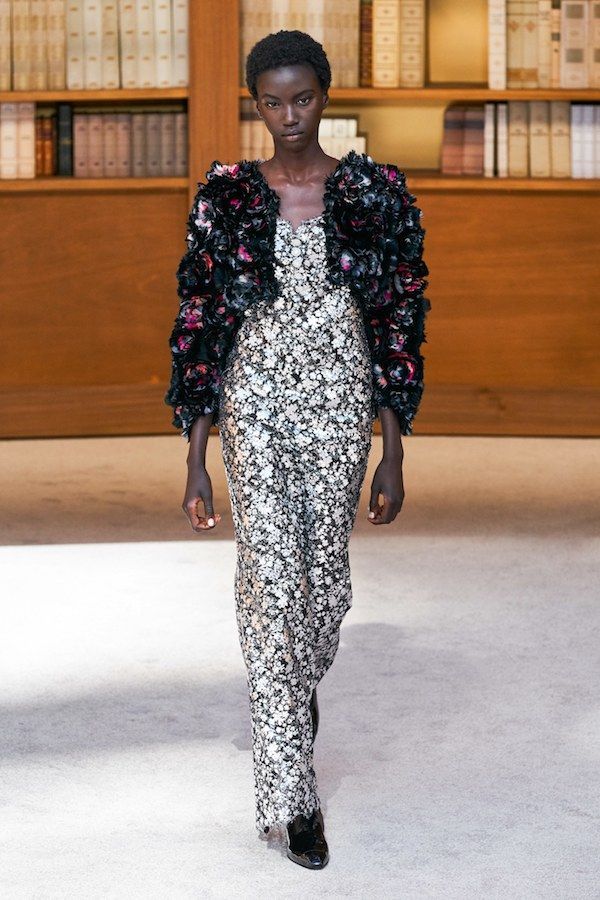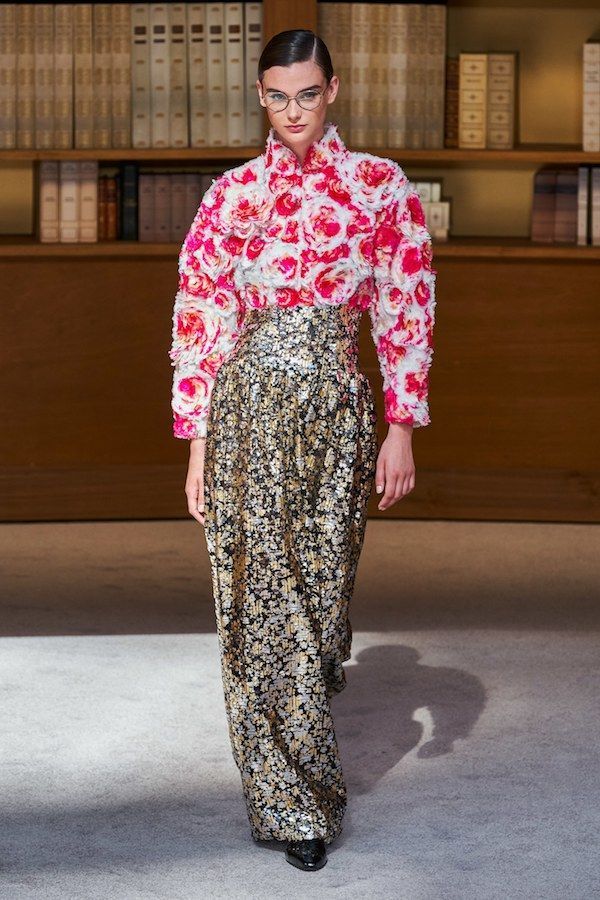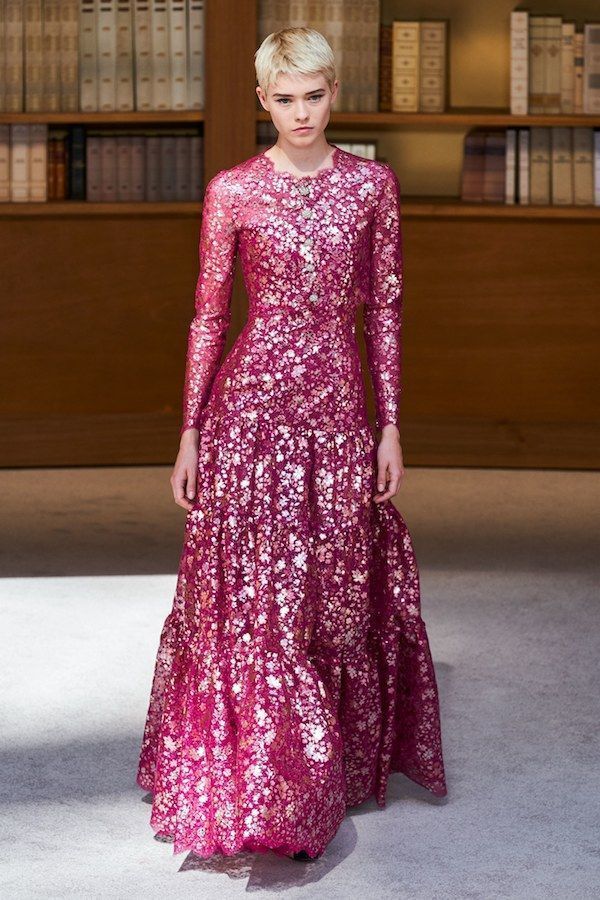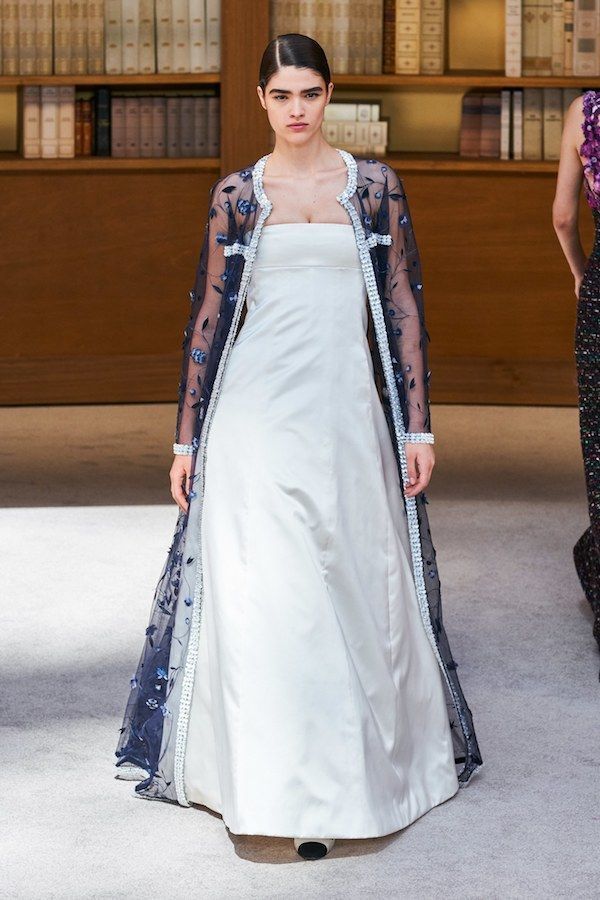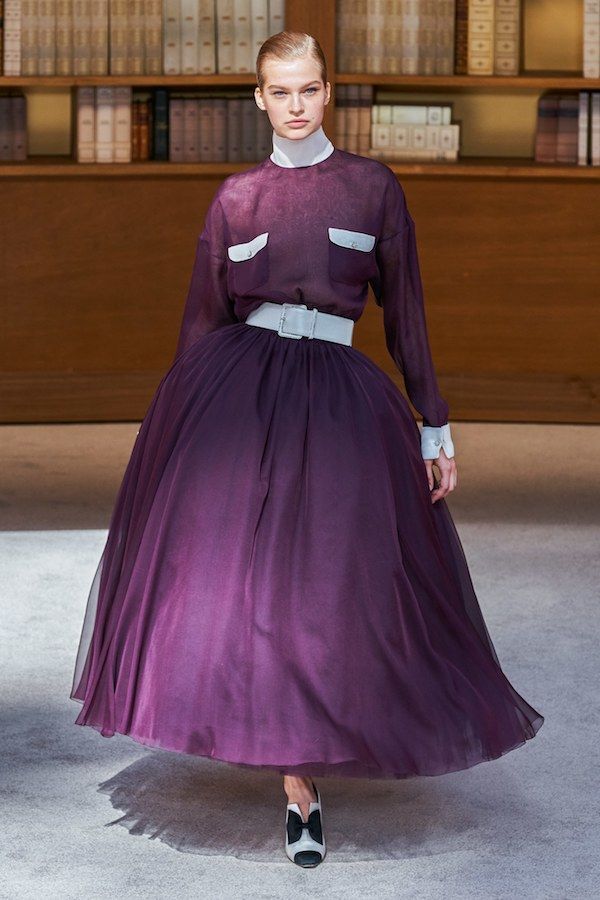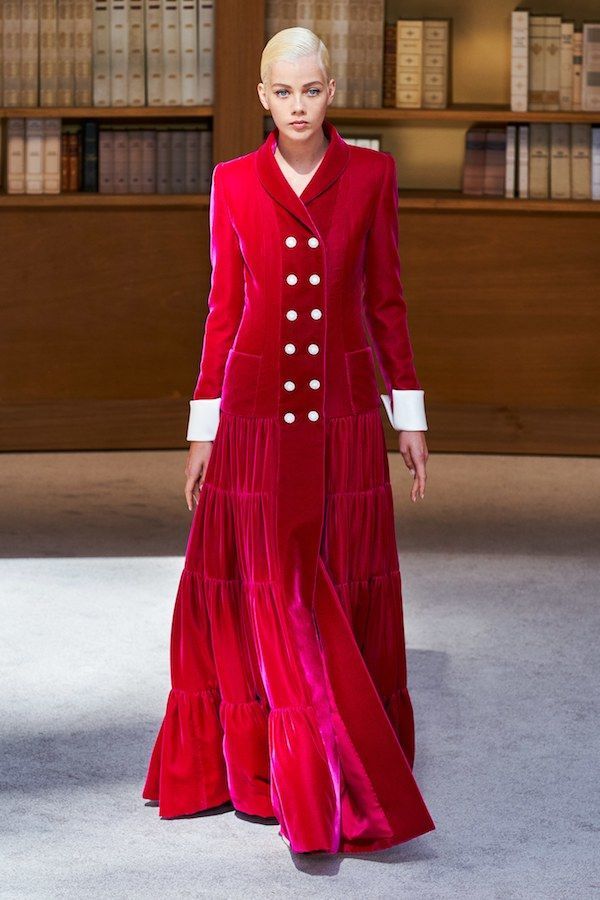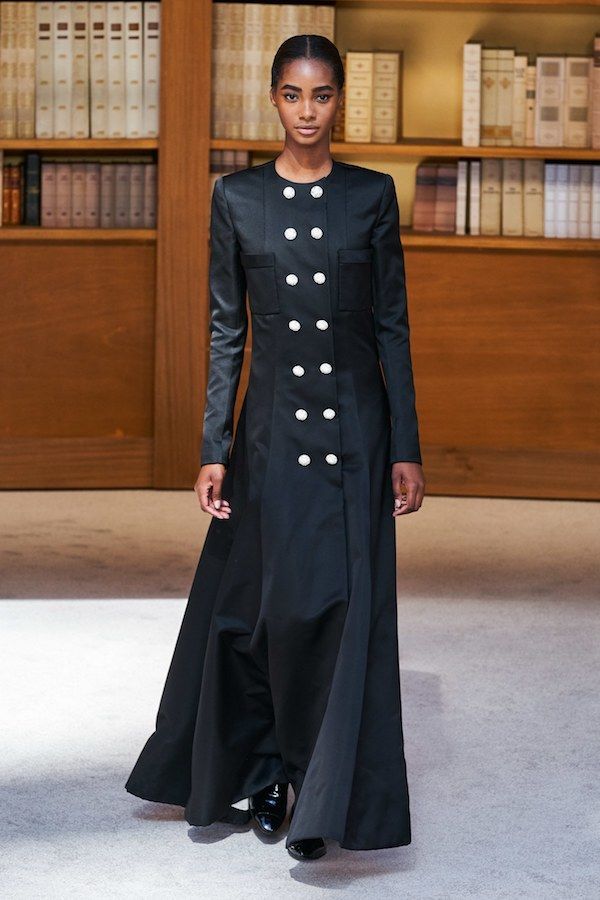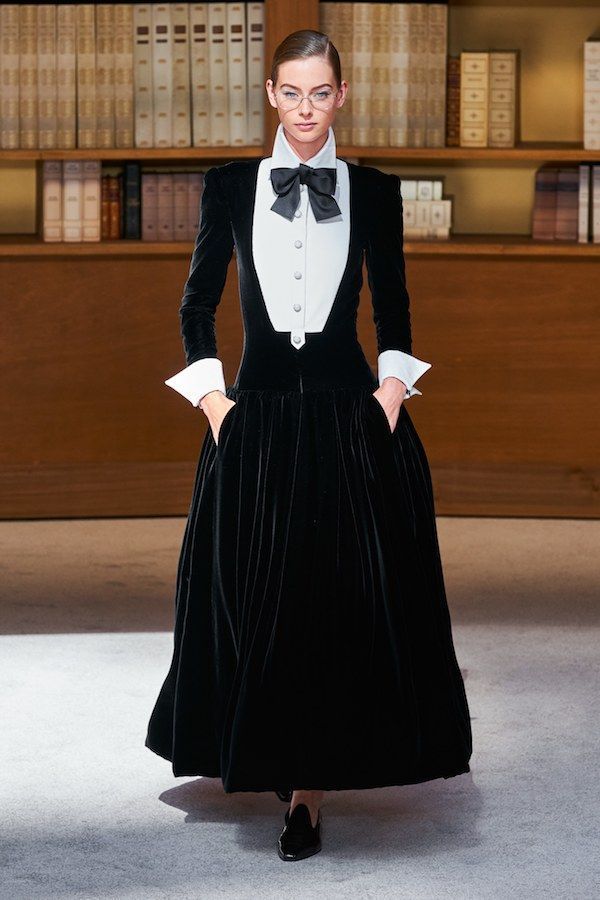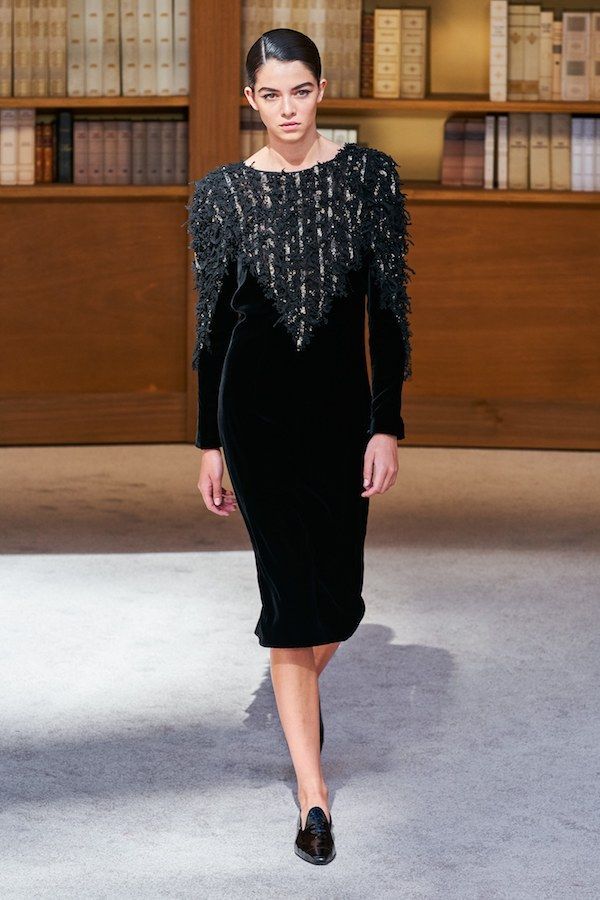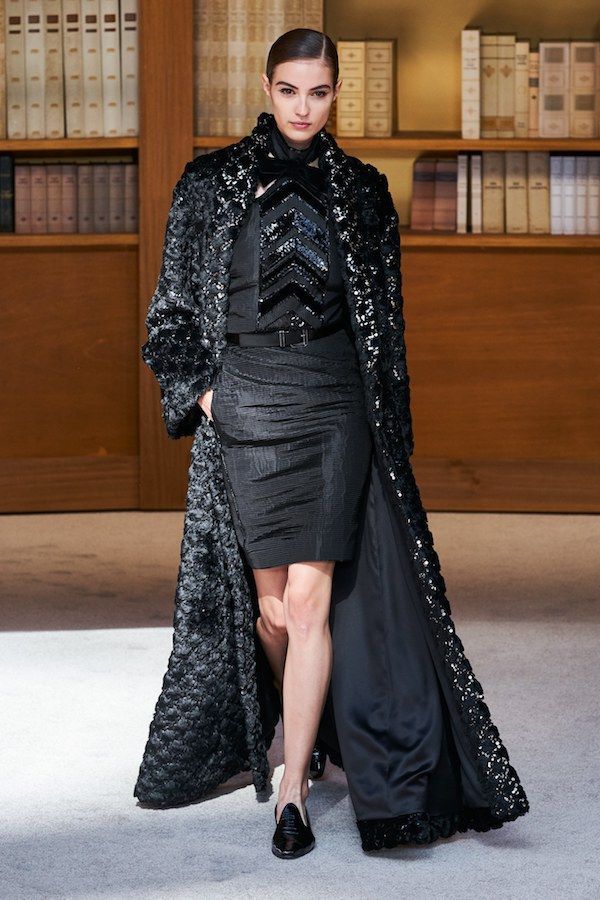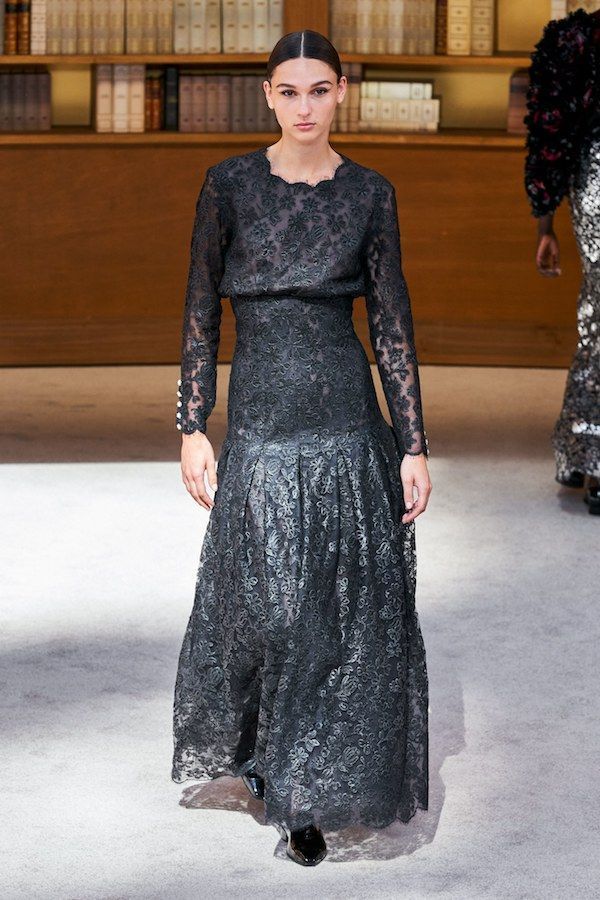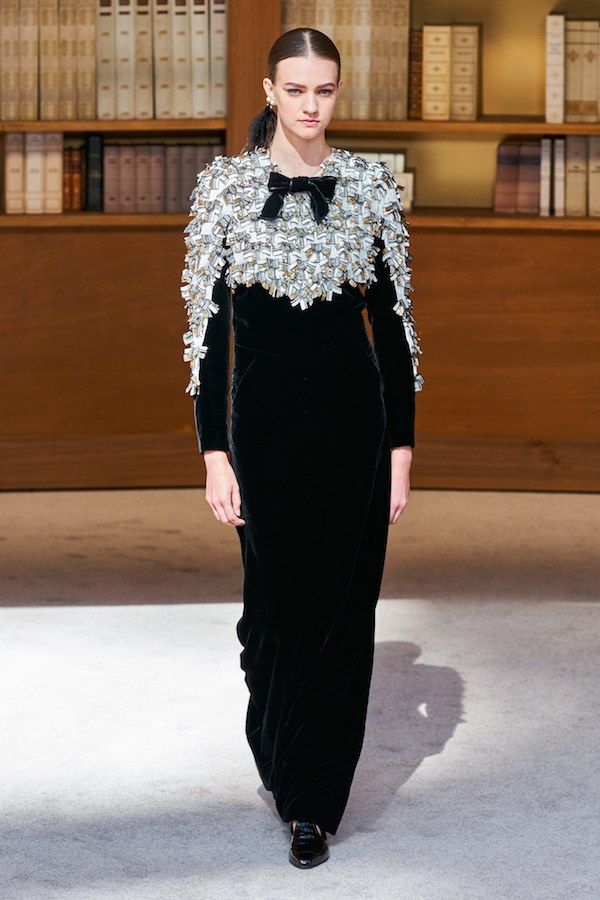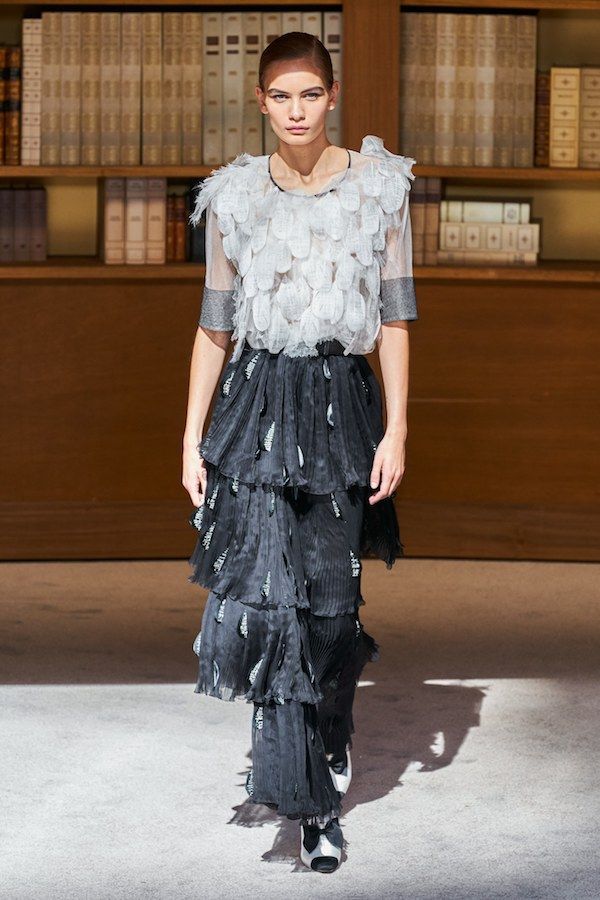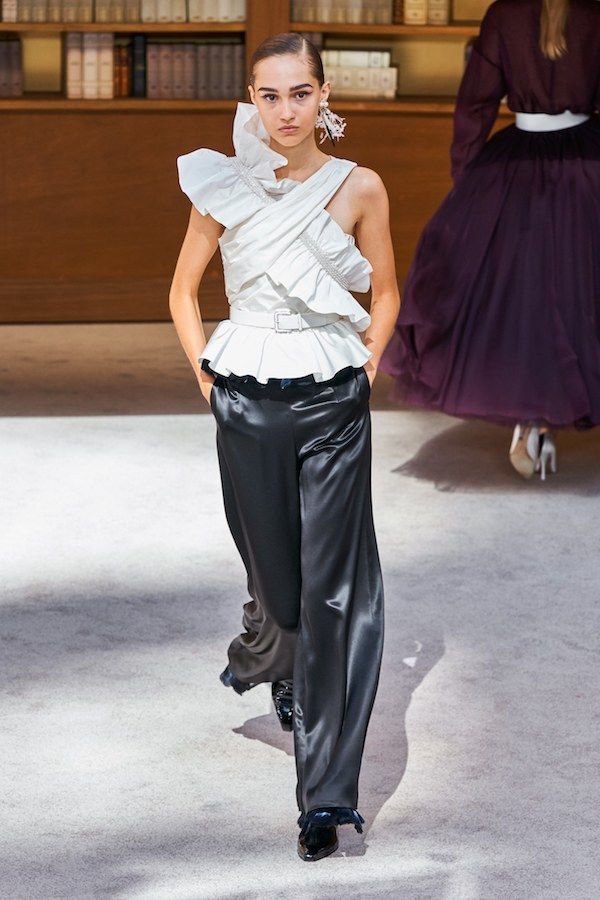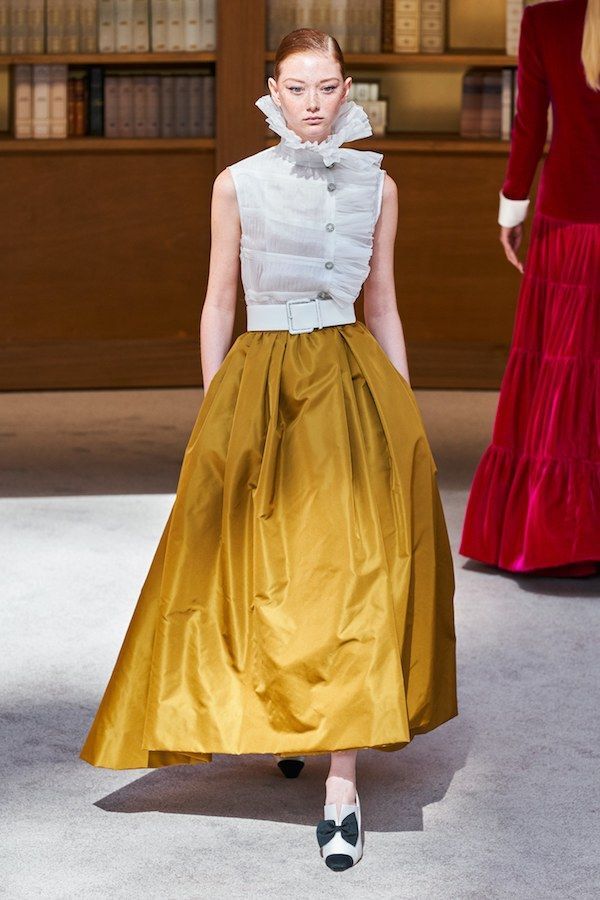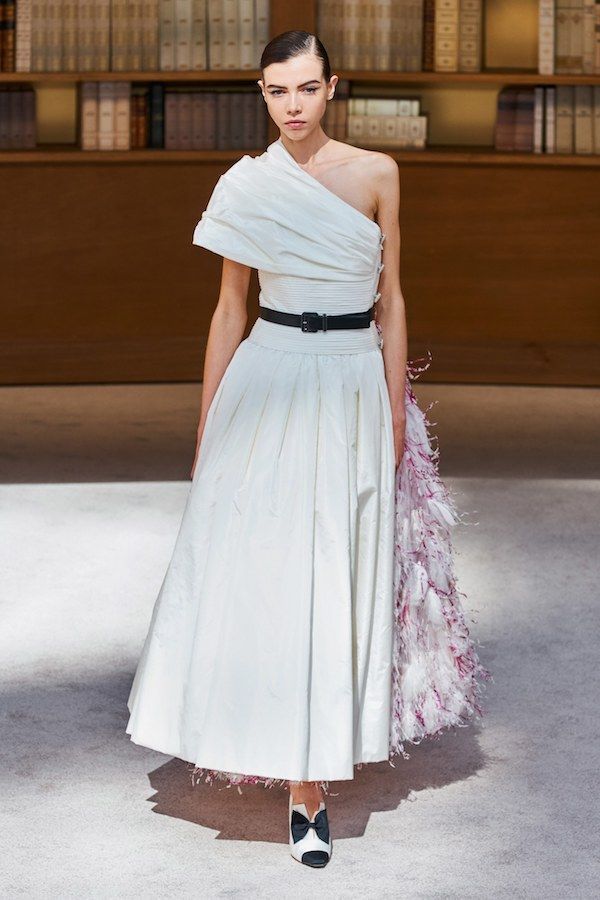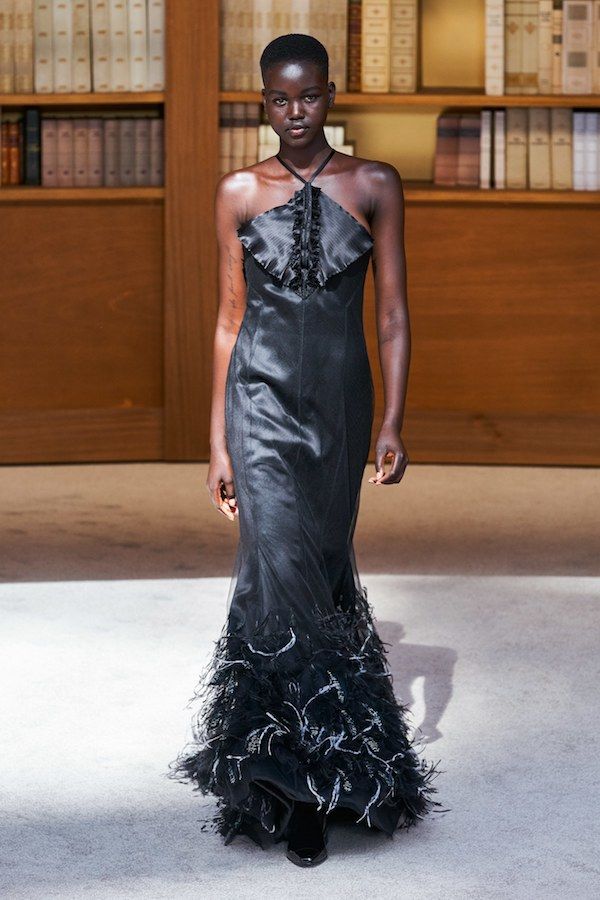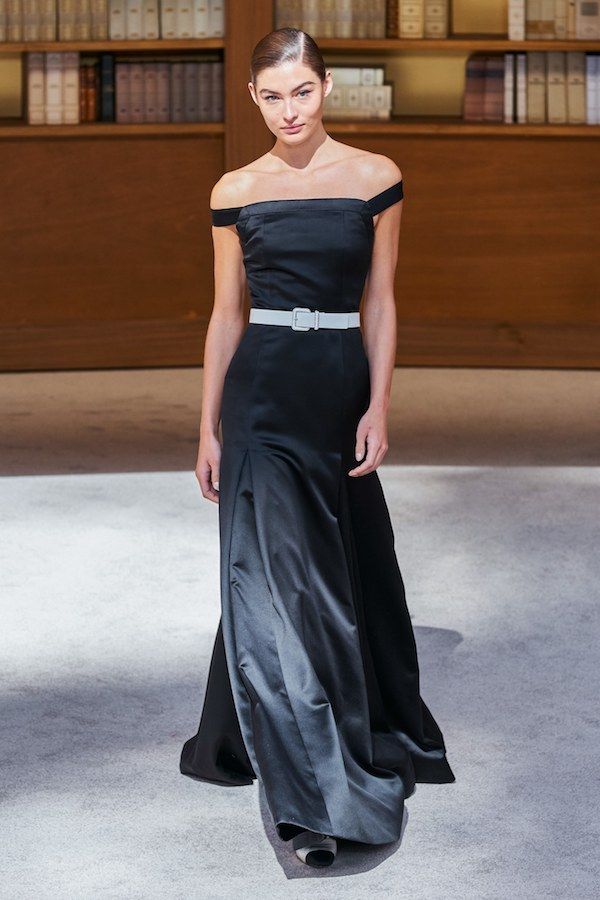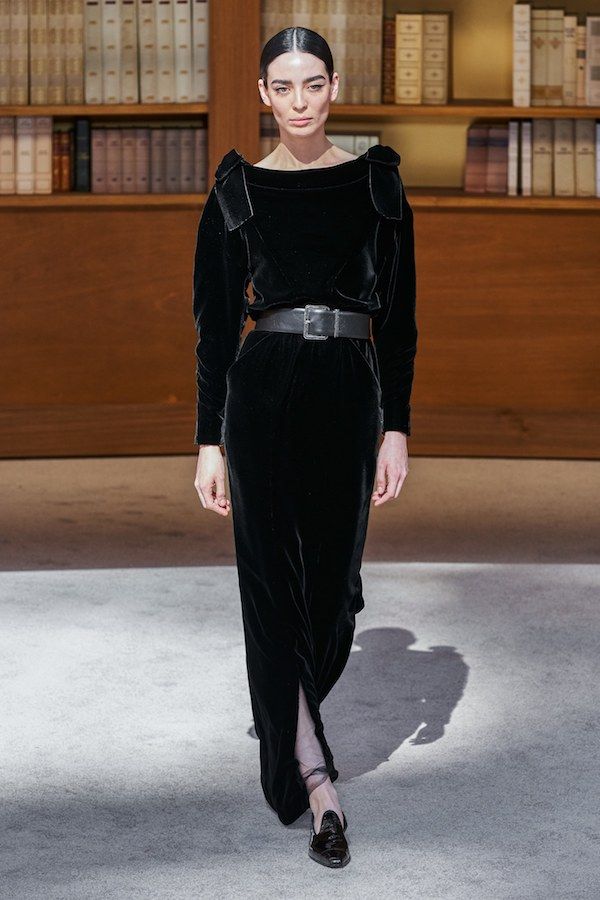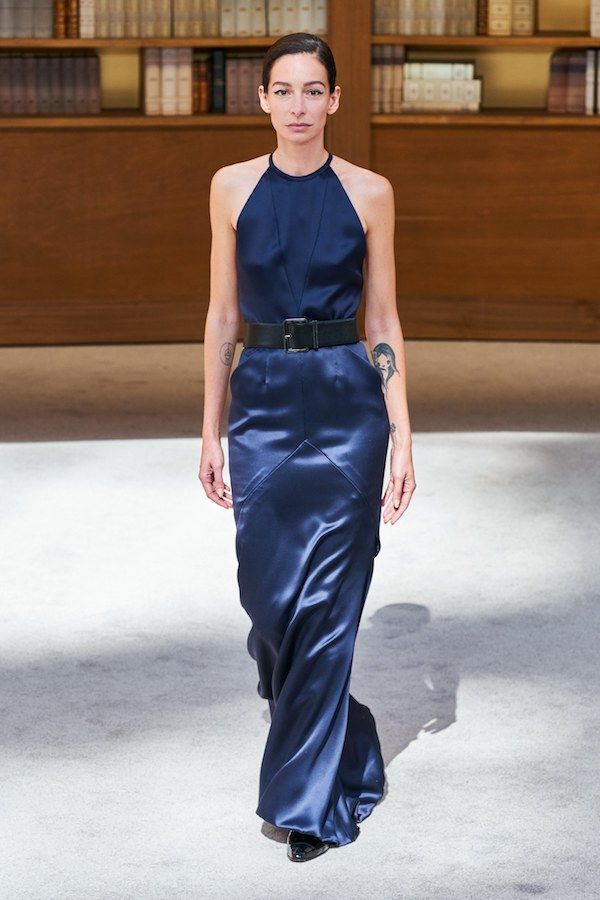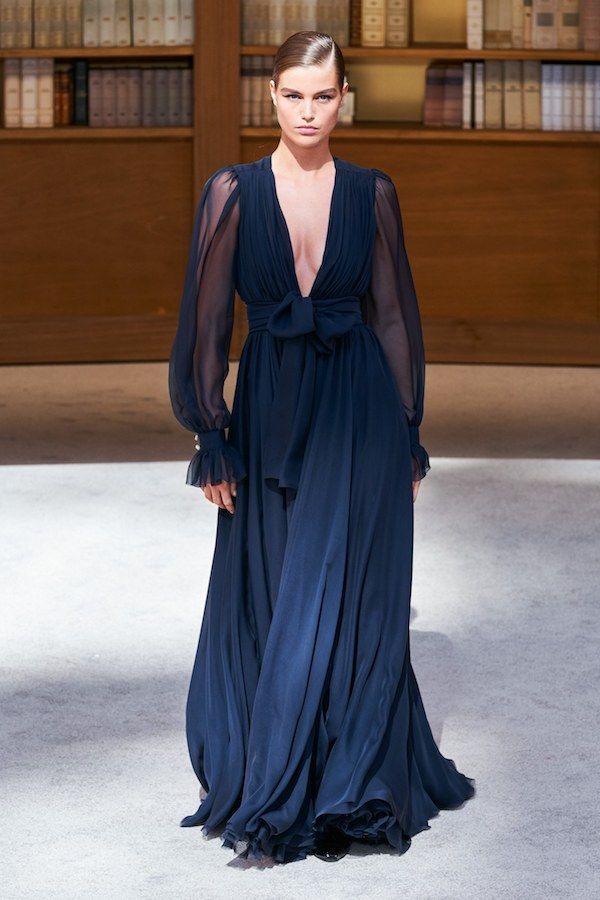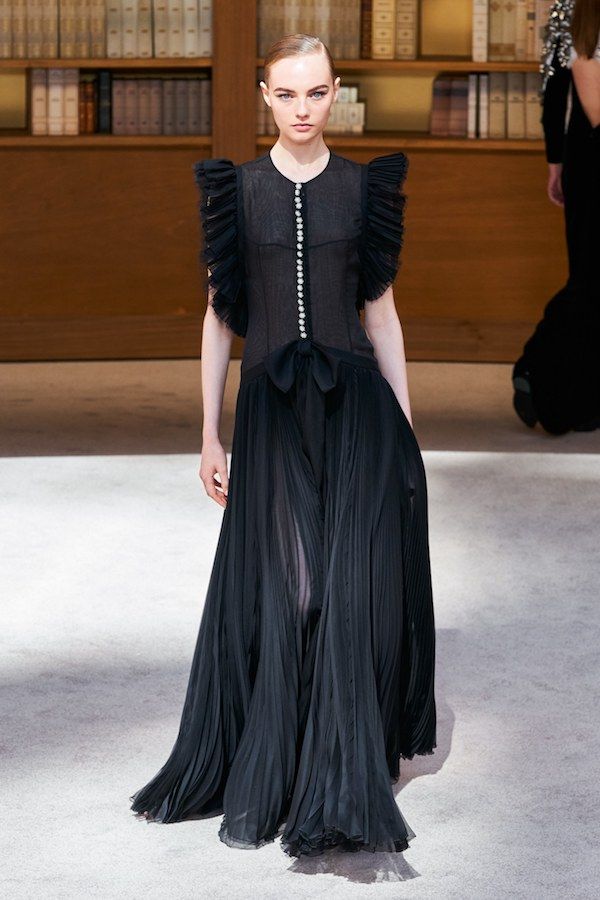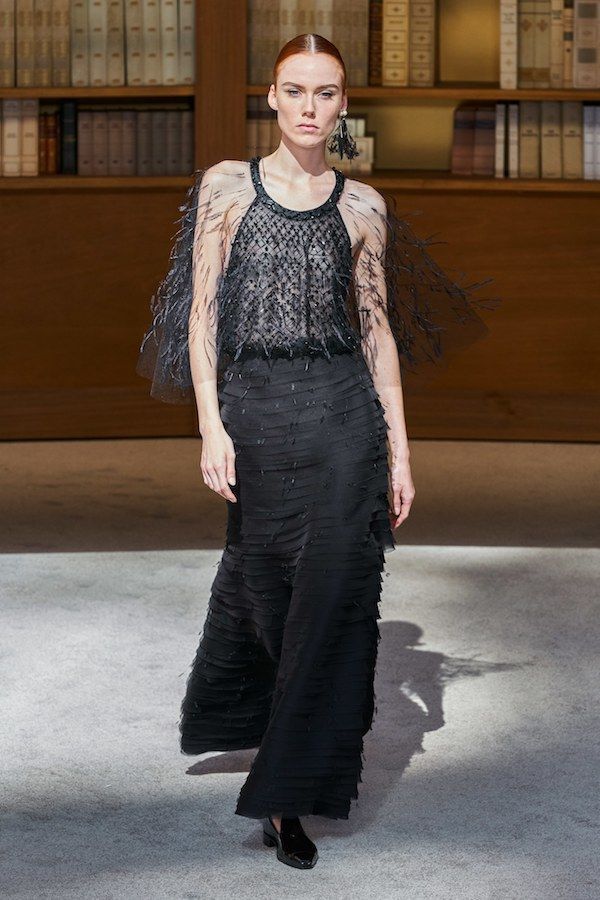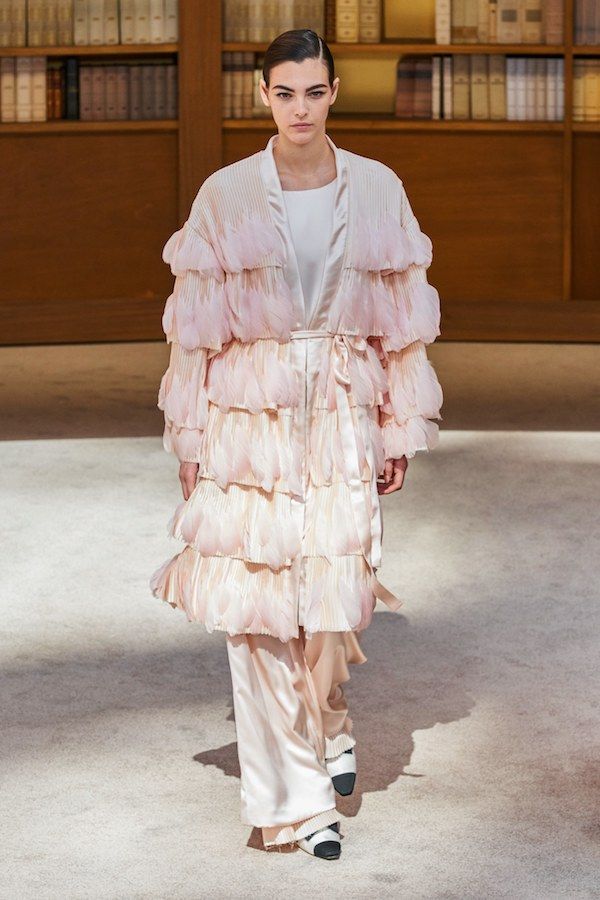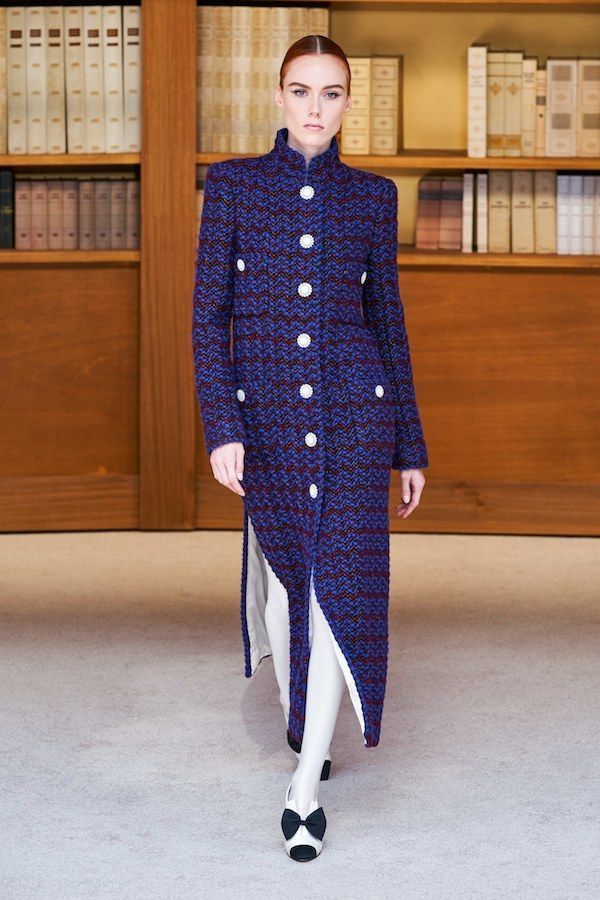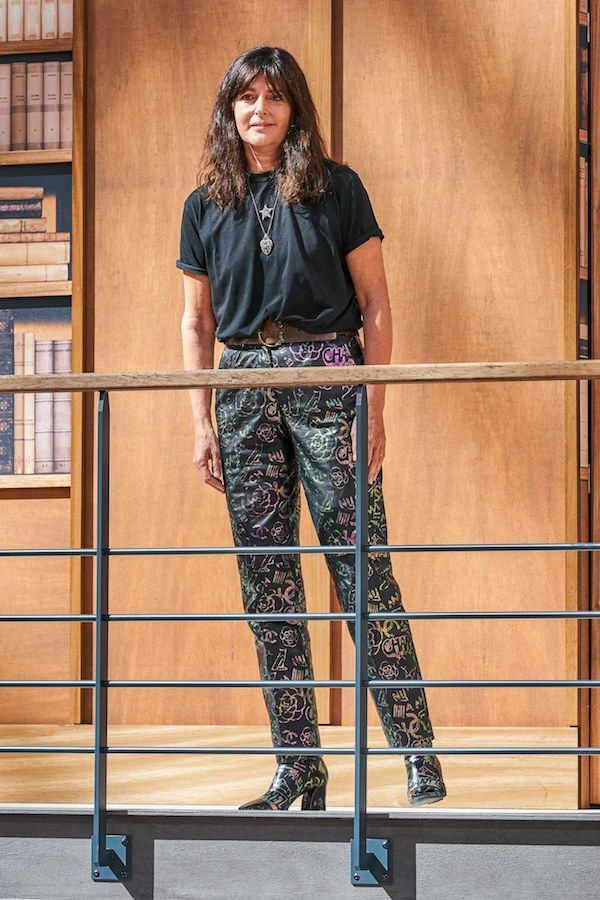 In short, Viard presented a partial anthology, perfectly executed. Now, she must continue to extract the riches from Chanel's archives, while shaping the future of the firm with her own voice.