READ IN: Español
Karl Lagerfeld's latest collection, Métiers d'Arts, was shown in the Egyptian wing of the Metropolitan Museum of Art in New York, and the coexistence between Chanel's proposal and the scenography was sublime.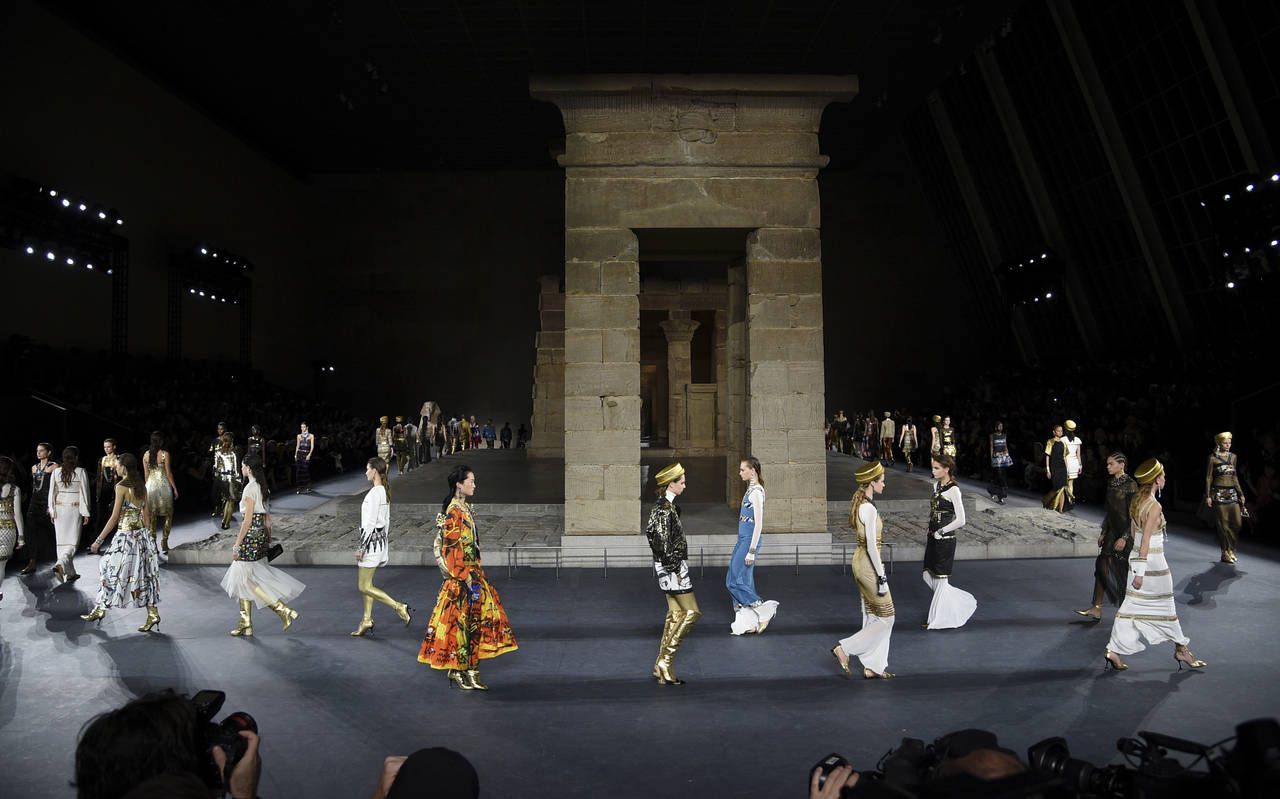 The ancient Temple of Dendur was a gift from Egypt to the United States. In 1967, President Lyndon B. Johnson donated it to the Metropolitan Museum of Art in New York. On Tuesday, beneath the same structure, Chanel presented his latest Métiers d'Arts collection, the first catwalk held in the museum in 36 years.
Much has changed in fashion since Valentino christened the museum's main room in 1982. Catwalks of this style are now much more common – though not easy -. So last Tuesday's fashion show felt like a feat as Chanel not only had to pay the Met to use the space, but had to convince the museum that it was a good idea.
Perhaps that's why Karl Lagerfeld paid such a careful and literal tribute to ancient Egyptian culture, imitating even the graphic line of the eyes. The models strolled, their legs painted in gold, heads crowned with hats in the purest Nefertiti style, shiny jackets with shoulder pads, or elongated and subtle silhouettes that reminded us of a mummy's wrapping.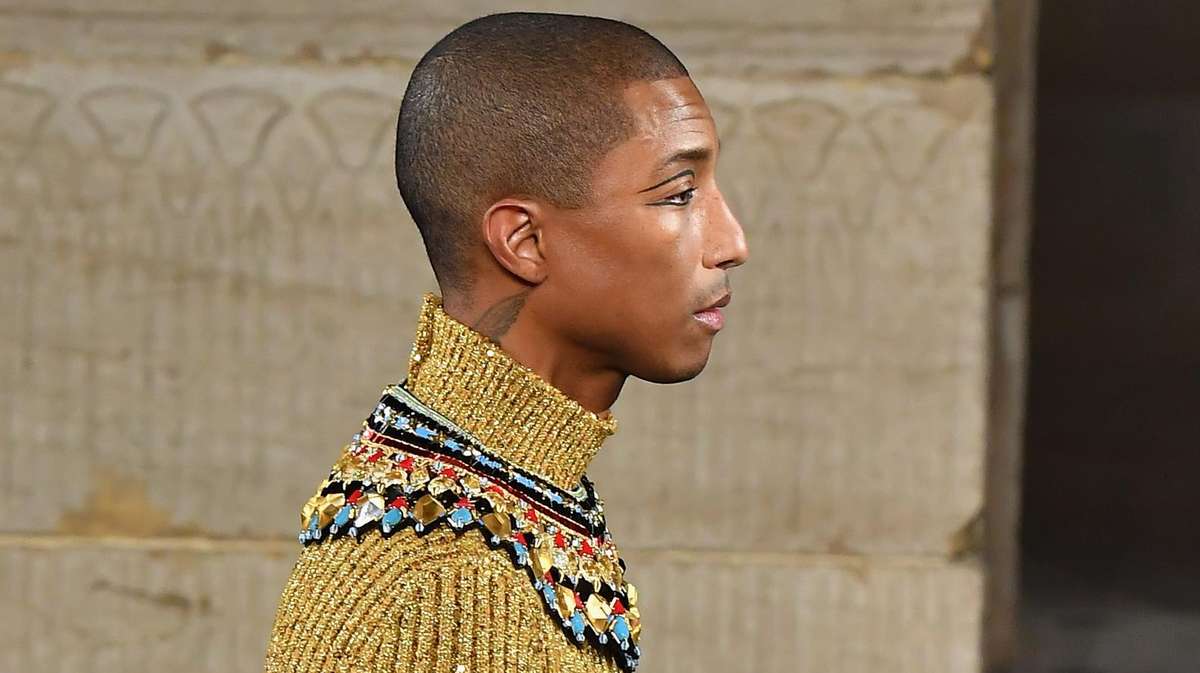 One of the highlights of the presentation came when Pharrell Williams "bathed" in gold toured the catwalk… Elevating the proposal to nothing more and nothing less than epic.
Chanel Pre-Fall 2019