READ IN: Español
Desigual's new Mickey Mouse capsule is one of the Spanish brand's first launches in 2022. The collection includes a hoodie and two T-shirts with a print created by Monsieur Christian Lacroix.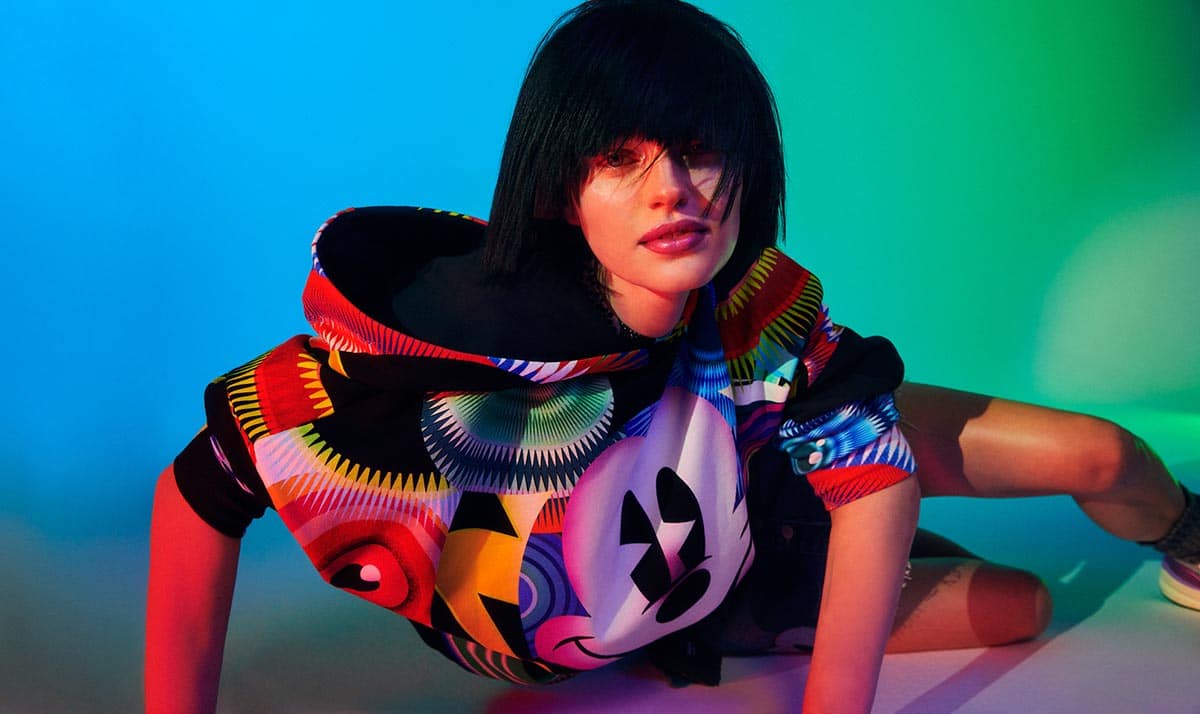 The leitmotiv of this campaign is dance and the possibilities of expression it offers. To dance is to let go, to flow, to enjoy… And all that dynamism and joy is what connects Disney and Desigual. Their common history is that of a solid friendship forged over the years that is now consolidated with this vibrant #DesigualAndDisney capsule for Spring Summer 2022.
This collection has also had an exceptional guest, who is also a good friend of the brand: the famous French designer Monsieur Christian Lacroix. Under his creative prism, the image of Mickey Mouse, the iconic Disney character, has taken on a new dimension: it is surrounded by fluorescent colours, hypnotic geometric shapes and an urban vibe.
The result is garments with an immediately seductive print that has been applied to the star piece of the #DesigualAndDisney capsule: an oversized hoodie. In this line, the capsule includes two T-shirts with the 2000's look that is so popular this season. Both the hoodie and the two T-shirts combine perfectly with the other items in the capsule.
Denim is one of Desigual's hallmarks and was the starting point of their collaboration with Disney. This time we see it in comfortable jeans with a jogger or straight pattern and in a trucker with a Mickey Mouse patch on the back (with a matching mini-skirt). It is also the star material for bags, such as a shopper, and for accents as a patch on a jumper.
The new Desigual and Disney collection for this SS22 season is completed with hoodies that combine fleece and knit, T-shirts that celebrate the unmistakable profile of Mickey Mouse and accessories (like backpacks and sneakers) that feature the Disney character.
And now… Why not take a look at the new Jacquemus campaign starring Bad Bunny?