READ IN: Español
The sacred link between fashion and religion has built throughout history an irreverent world of powerful images and symbolism revered today by new generations. This divine ascension or dogma baptized by the internet as "CHRISTIANCORE" then stands as a new cultural trend that drinks from the Christian iconography as an act of faith or blasphemy, depending on how you interpret it.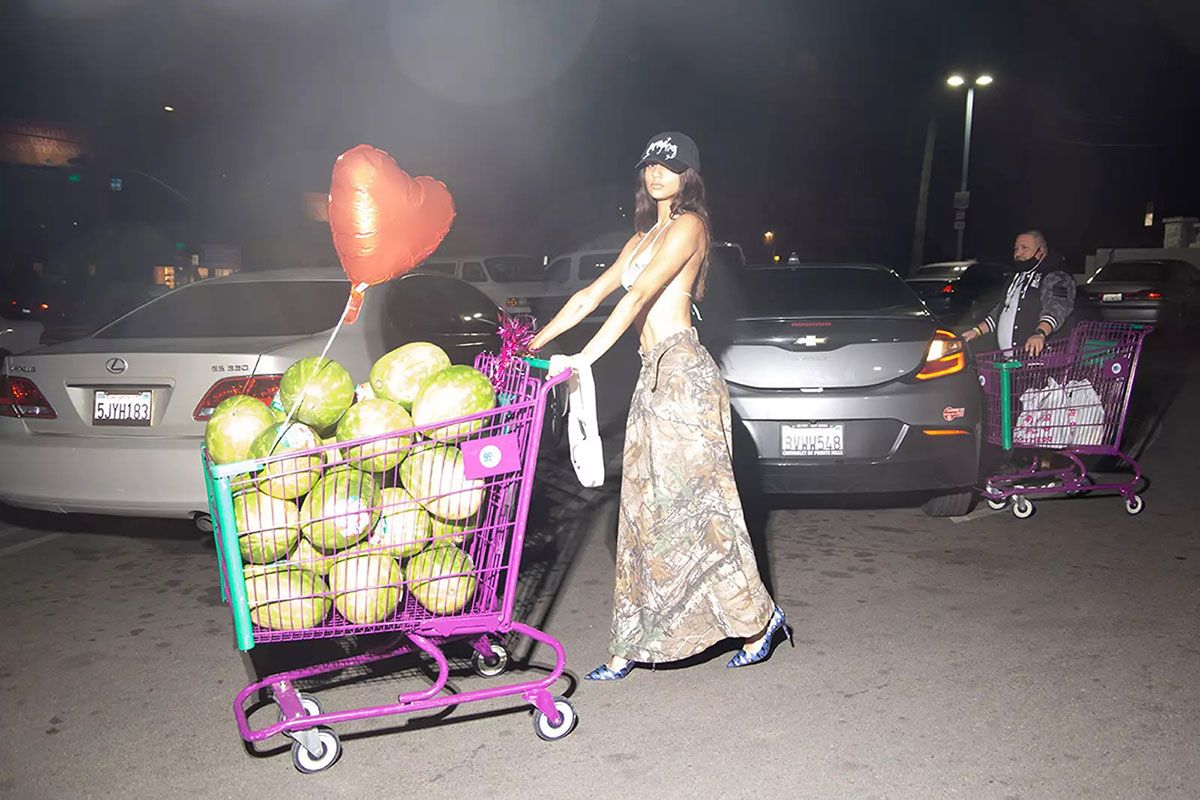 If the best artist is supposed to be God, he may also be the best designer. Although on an empirical and earthly level, we should commemorate some of the iconic designers who took inspiration from religion and remastered its entire sacred imagery. Alexander McQueen AW96 stood out as one of the first creatives to subvert ecclesiastical and institutional codes by entering a church where he performed his political act.
Going beyond Christianity, Hussein Chalayan's SS98 "Burka show" also denounced religious taboos by presenting a collection of niqabs that varied in length: an experimental game that included naked bodies as a critique of the social and cultural acceptance of women.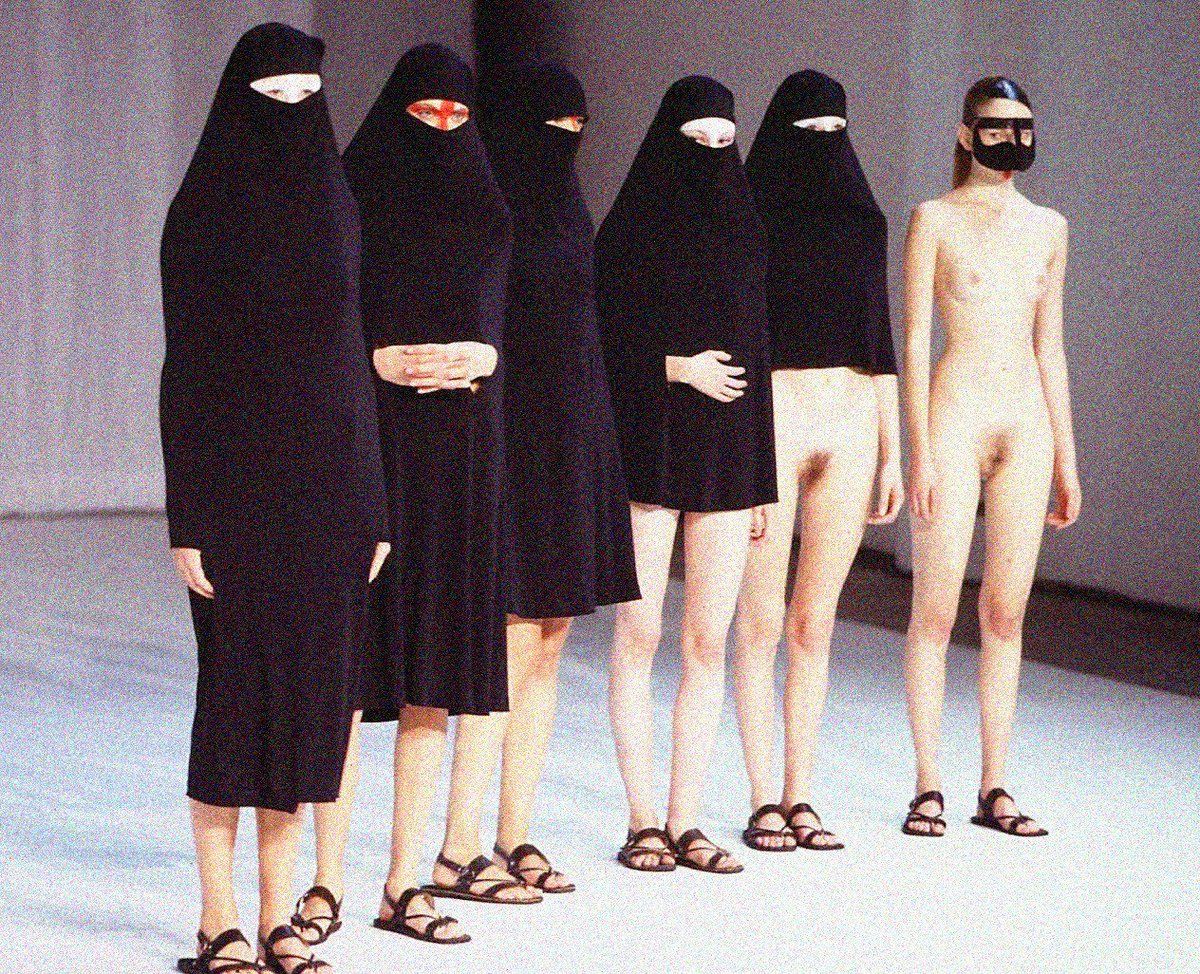 Mention should also be made of John Galliano, who shocked fashion critics at his Dior Haute Couture show in 2000 with a model clad in the sumptuousness and ostentation of the Pope of Rome. In fact, haute couture, as a concept of sartorial elevation, is constantly inspired by sacred orders and the architecture of temple and church interiors.
Fashion as a sacred experience with which to tell fantastical and aspirational stories (like religion for many), was also elevated to the Jean Paul Gaultier SS07 Haute Couture dais. Woven throughout the show were references to the Catholic religion such as a chalice of the Eucharist or halos evoking the saints.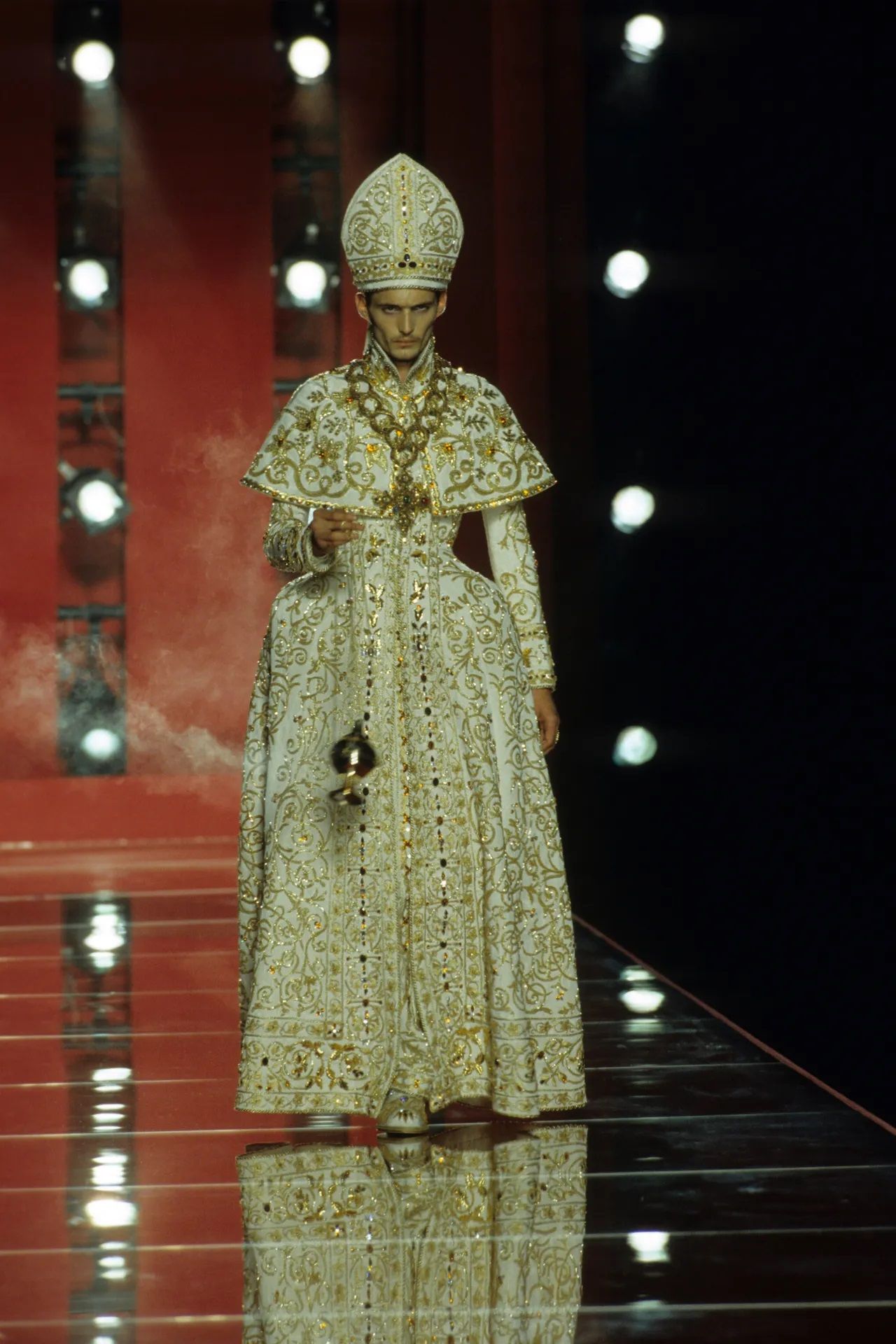 RELIGION AS AN AESTHETIC TREND
In the midst of the maelstrom of trends on TikTok, some of them stand out as satanic for the church, such as the so-called "christiancore" or "coventcore" related to "sacrilege chic".
Among the creators and/or "sinners" who were censored are some like Addison Rae, a tiktoker who exhibited on the social network a white bikini of the firm Praying, with the words on the chest of "father", "son" and "holy spirit" on the panties. Images that both the platform and avatars immediately crucified.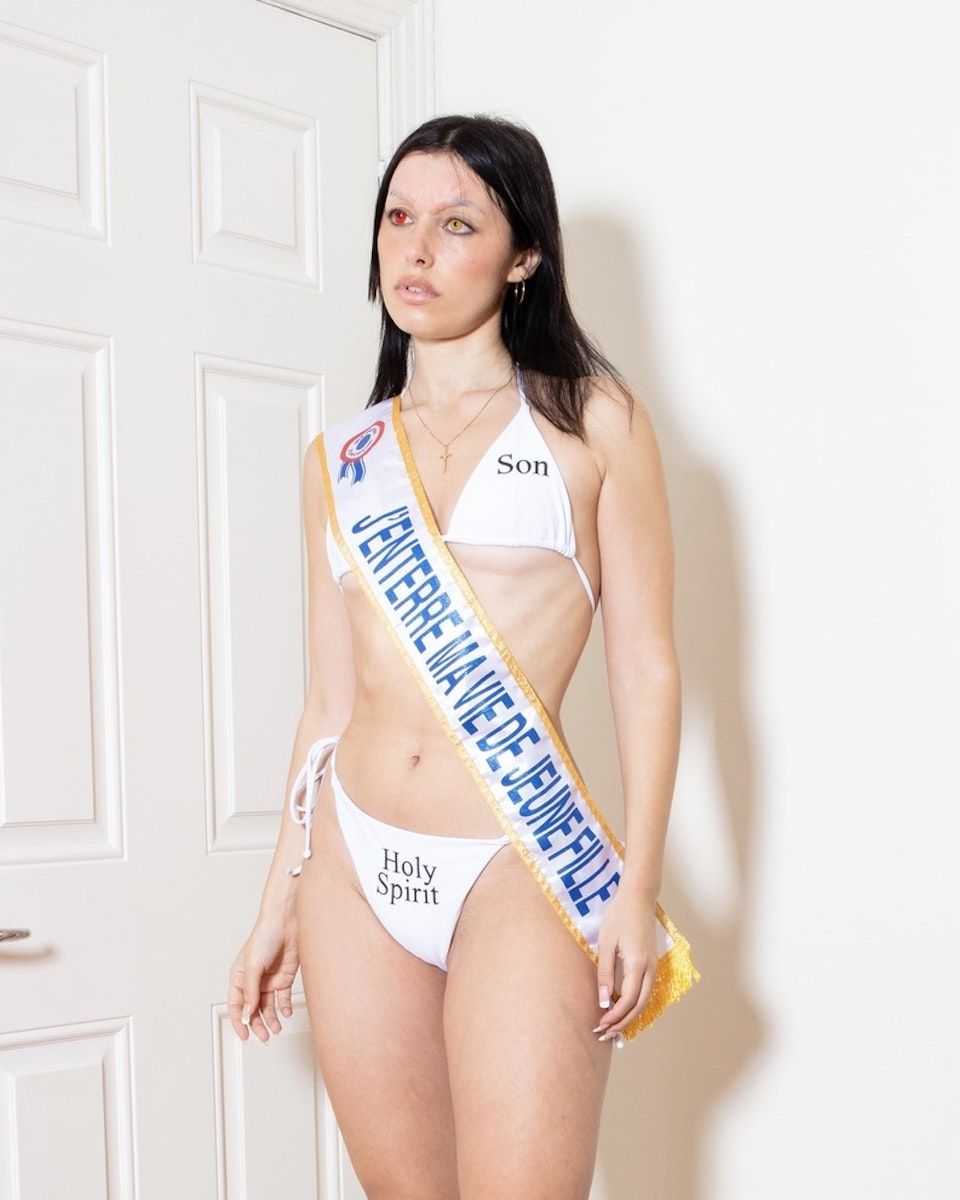 And beyond fashion itself, biblical and religious references are everywhere: from angels and demons in musical themes, through series such as "Euphoria" to films about lesbian nuns such as Paul Verhoeven's "Benedetta".
CAN FASHION WITHOUT TABOOS BE ART?
Moving beyond the blue screen, and back to real life, we can see how religion is the new fashion obsession. Young people are adapting the symbols of Catholicism as comforting traditional signs in a chaotic and dystopian world. Something that could be linked to the search for meaning in an unstable world: conceiving Christian aesthetics as a kind of refuge or evasive belief that others find in astrology or mysticism when cultural traditions lose relevance.
Even so, Christianity as a belief system linked to the state often becomes a tool of oppression rather than a source of positive spiritual fulfillment. In fact, all of its symbolism no longer carries the weight it once did, and only the superficial may remain: an aesthetic that plays at inversion or a provocation against an institution that restricts freedoms.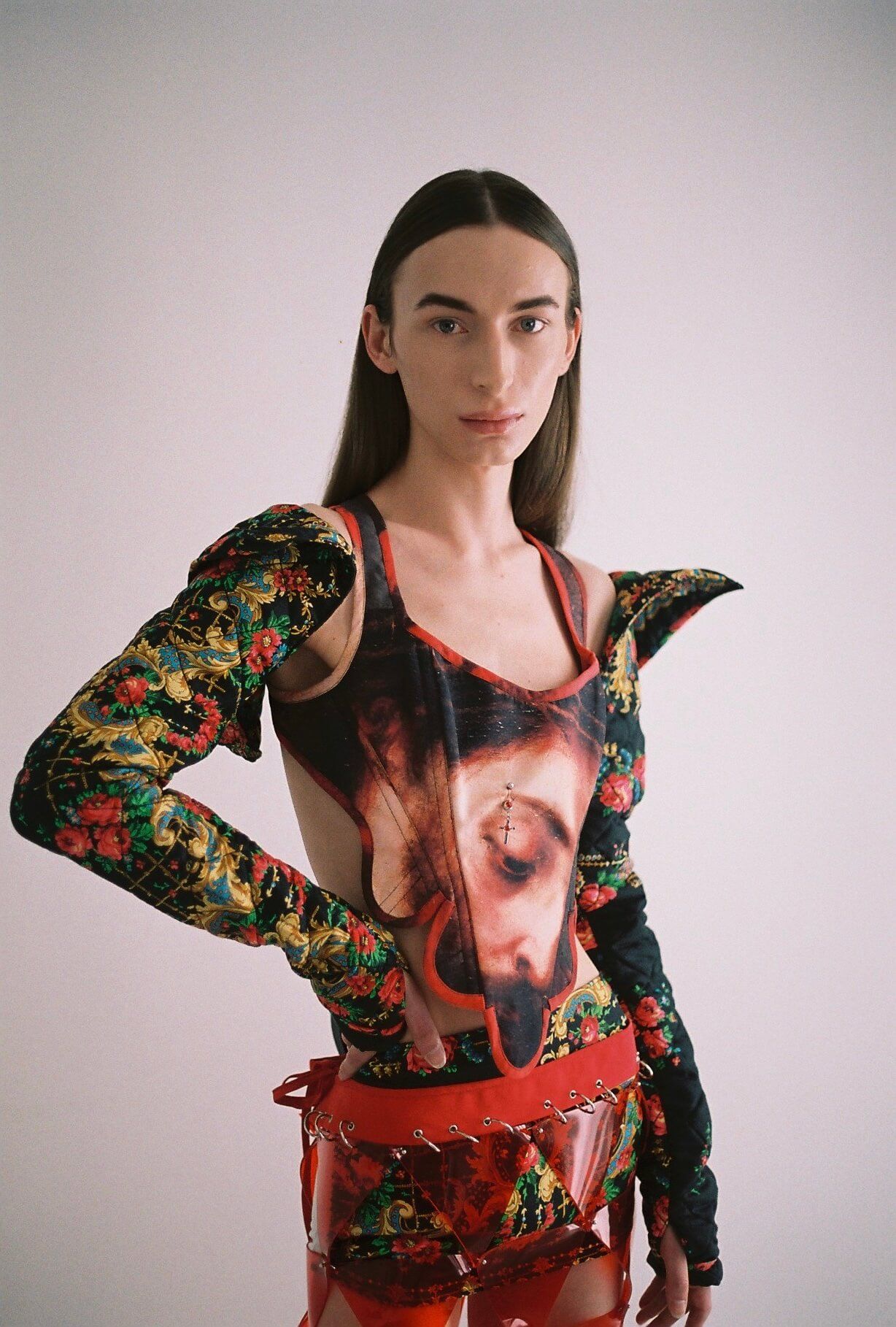 From the "God knows my secrets" top with which Kim K. united sexuality and Christianity back in 2013 to the "christiancore" trend can glimpse precisely all the controversy and complexity of the boom of Christianity in fashion. An often ironic act that is already part of a pop imaginary in which to find meanings through ancient religious symbols, and at the same time achieve redemption in that provocation.