READ IN: Español
Christo has been considered one of the most relevant artists of the 20th and 21st century. Known for wrapping (literally) some of the most important monuments in the world, from the German Reichstag to the Pont Neuf in Paris, he has just died at the age of 84. Today we want to make a special mention of him by showing the five most iconic works of the artist.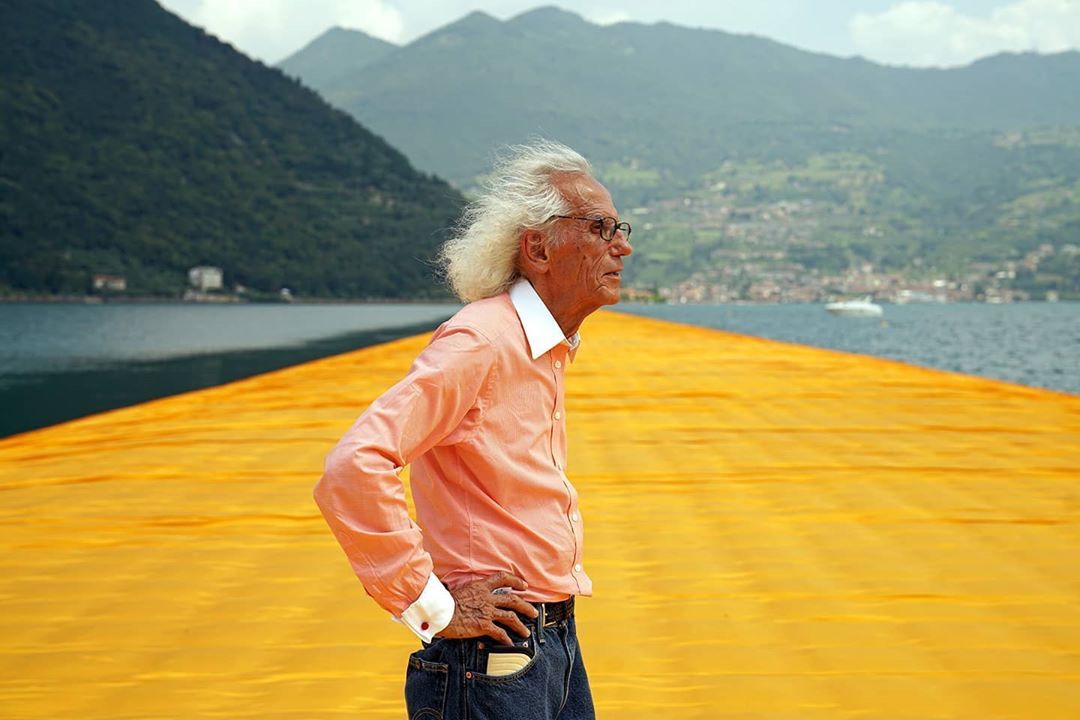 Christo Vladimirov Javacheff, known as Christo, became one of the greatest exponents of the Nouveau Réalisme. This artistic movement, based on the use of materials taken from reality, would soon become Christo's best artistic expression.
Recently, and due to his death, a message has been launched through networks to commemorate the artist:
"Christo lived his life to the fullest, not only dreaming up what seemed impossible but realizing it. Christo and Jeanne-Claude's artwork brought people together in shared experiences across the globe, and their work lives on in our hearts and memories. Christo and Jeanne-Claude have always made clear that their artworks in progress be continued after their deaths. Per Christo's wishes, 'L'Arc de Triomphe, Wrapped' in Paris, France, is still on track for Sept. 18–Oct. 3, 2021."
Christo's artistic legacy will always be with us. We leave you here five of his most unforgettable works.
Wrapped Reichstag, Berlino, 1971-1995
The wrapping of the Reichstag in Berlin in June 1995 is perhaps Chirsto's most famous work. The artist covered the German parliament with 100,000 square meters of silver cloth. An interesting fact in the delay of this project: it took Christo more than 20 years to obtain the permission to realize this project.
Surrounded Islands, Biscayne Bay, Florida, 1980-83
In the early 1980s, Christo decided to surround the islands of Biscayne Bay, Florida, with a fuchsia polypropylene belt.
The Gates, Central Park, New York City, 2005
In 2005, the artist decided to create a 30 kilometer route through Central Park. This trail was built under a total of 7,503 arches, about five meters high and arranged four meters away.
The London Mastaba, Hyde Park, Londra, 2016-2018
Inspired by the Mastaba (ancient Egyptian funeral monument), the London Mastaba was built in a pyramid shape 20 meters high made of more than 7,500 barrels stacked on a polyethylene platform. Its total weight is approximately 600 tons.
Floating Piers, Lago d'Iseo, 2014-2016
Long yellow footbridge on Lake Lombard, which gives the impression of walking on water. The floating planks were crossed by 1.3 million people in just three weeks.
In a letter dated 1958, Christo wrote: "Beauty, science and art will always triumph". And today, we can say that his art has triumphed.
More about art here.