READ IN: Español
Balenciaga seems to be getting more and more into the metaverse. The brand directed by Demna Gvasalia teams up with Madrid-based artist Claudia Maté to present its latest campaign for the Spring/Summer 2022 season through 3D models that invade the brand's iconic red carpet.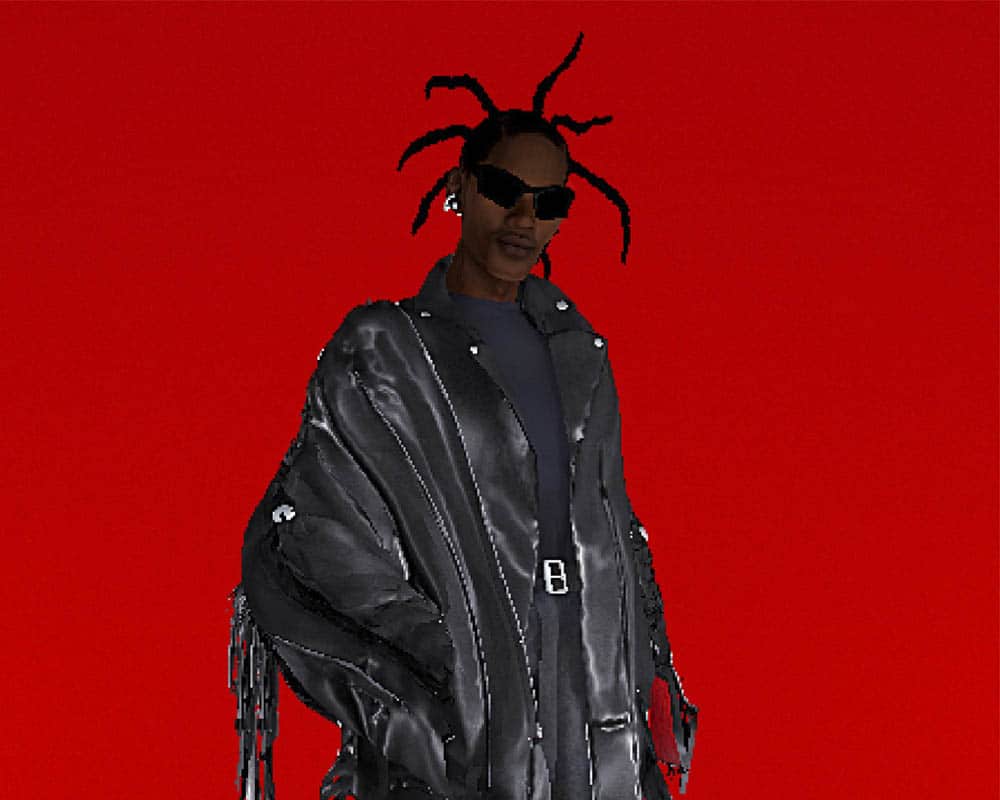 With an equal parts retro and futuristic look typical of Balenciaga, the campaign is notable for presenting its collection through virtual reality characters wearing the XX, Hourglass and Triplet bags on the red carpet. The computer-rendered images show ready-to-wear garments that not only dominated the catwalk, but were also this season's most sought-after items.
The avatars replicate Tommy Blue, Eugenie Bondurant, Marie-Agnès Diene, Abdou Diop, Zinedine El Ouazzani, Gwen Lu, Aki Nummela, Anania Orgeas, Hansi Schmidt, Minttu Vesala and Inti Wang, in the CGI realm. Maté, who combines video, programming, interactive 3D, game design and virtual reality, imagined the models and their looks and the result was very Balenciaga.
If you want to know more about the project of Claudia Maté from Madrid, who stands out for mixing the familiar with the strange and the futuristic with the retro. Her works have been exhibited internationally in Spain, the United States, France, Switzerland, Austria, Canada, Croatia, Italy, Germany, Chile, Argentina, Switzerland, the Netherlands, Venezuela, Korea, Mexico, Greece, the Czech Republic, Iran, Peru, Lithuania, the United Kingdom and online.
Now… Why not take a look at the new HardCrocs™ from the French fashion house's SS22 collection?