READ IN: Español
Such was the hype for what Colm Dillane had in mind for KidSuper FW23 that chaos took over the entrance to the Casino de Paris. Hundreds of people crowded at the front of the venue in the hope of being able to attend the comedy show that was about to happen. Even Kodak Black himself had trouble getting in.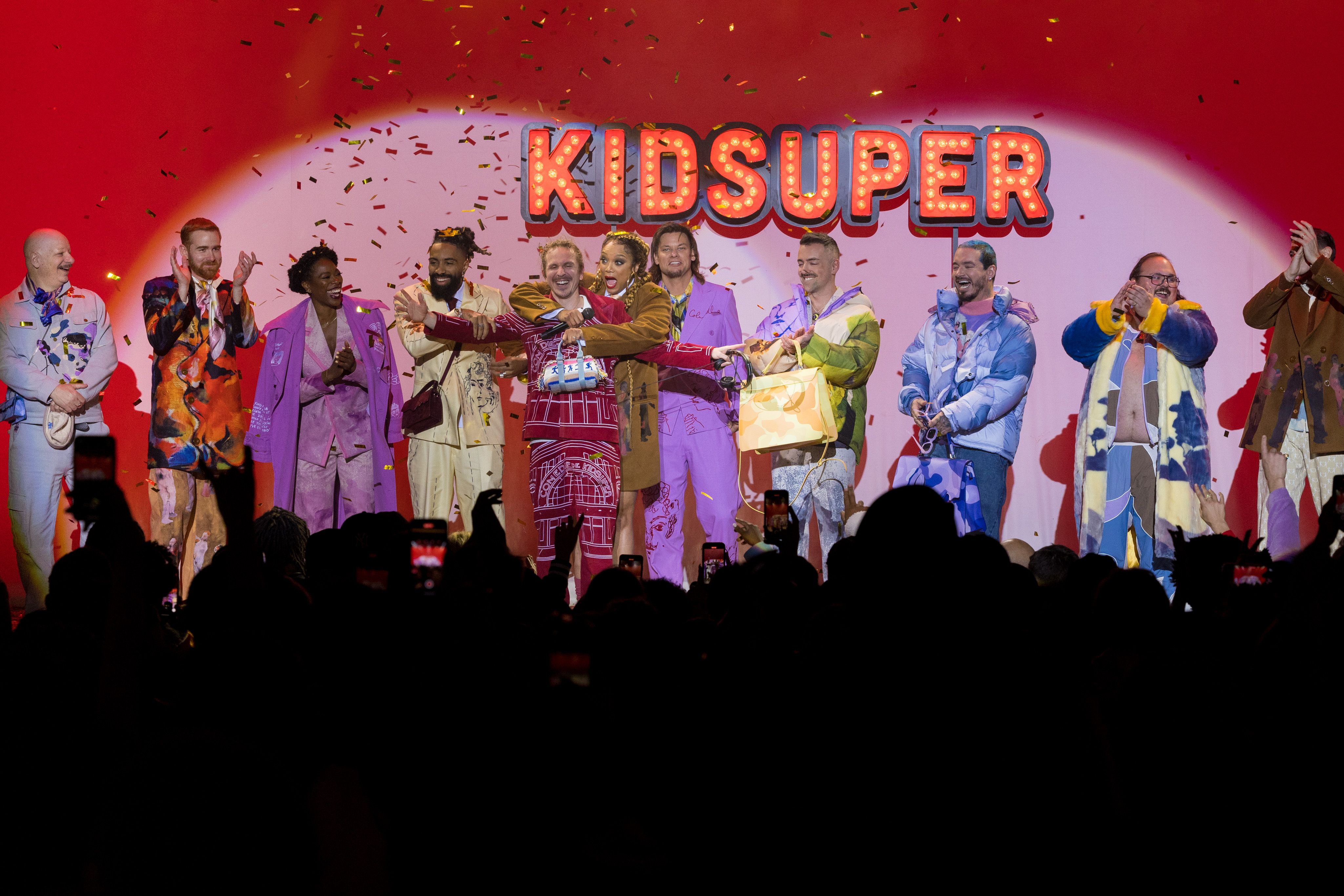 After the storm comes the calm, and finally those who were able to enter the Casino de Paris begin to settle into their seats. The "Funny Business" show begins, an hour late yes, but just in time to end a penultimate day of Fashion Week with a few laughs. Mistress of ceremonies Tyra Banks hosts an hour-long comedy show. This succession of monologues featured Yvonne Orji, Jeff Ross, Stavros Halkias, Andrew Santino, Matteo Lane, Theo Von, Fary, J.Balvin and Andrew Schultz, who were also showing the collection live.
The jokes were of all kinds. Some say that they went beyond the limit of what could be said, but the speakers, after all, do not left puppet with head. Fat jokes, gay jokes, women jokes, French and Italian jokes. Nor did they leave questions such as Balenciaga or Alexander Wang unanswered.
It is undeniable that Colm Dillane sees fashion from a different perspective. Perhaps kinder, funnier, more enjoyable to witness. His creativity and wit always surprise, but this Paris Fashion Week has exceeded the limits of everything anyone would expect.
After an outstanding work for Louis Vuitton FW23 as a guest designer, which has made all the headlines of the fashion magazines, the comedy show that he had prepared for us at the Casino de Paris has not left anyone indifferent either.
Colm has a very particular vision of fashion, and does not desist in remaining creative, fun and carefree. The KidSuper FW23 collection masterfully follows Dillane's playbook: art, colors, prints, collages in everything from classic streetwear to his already iconic tailoring and coats.
If he hadn't surprised enough with the proposal, the designer announces two upcoming exclusive collaborations with jewelry brand PAUER and shoe brand Stuart Weitzman. We can't wait for them to hit the market!