READ IN: Español
The fashion show, named "The Gathering of Shadows", was a display of the firm's most identitarian aesthetics.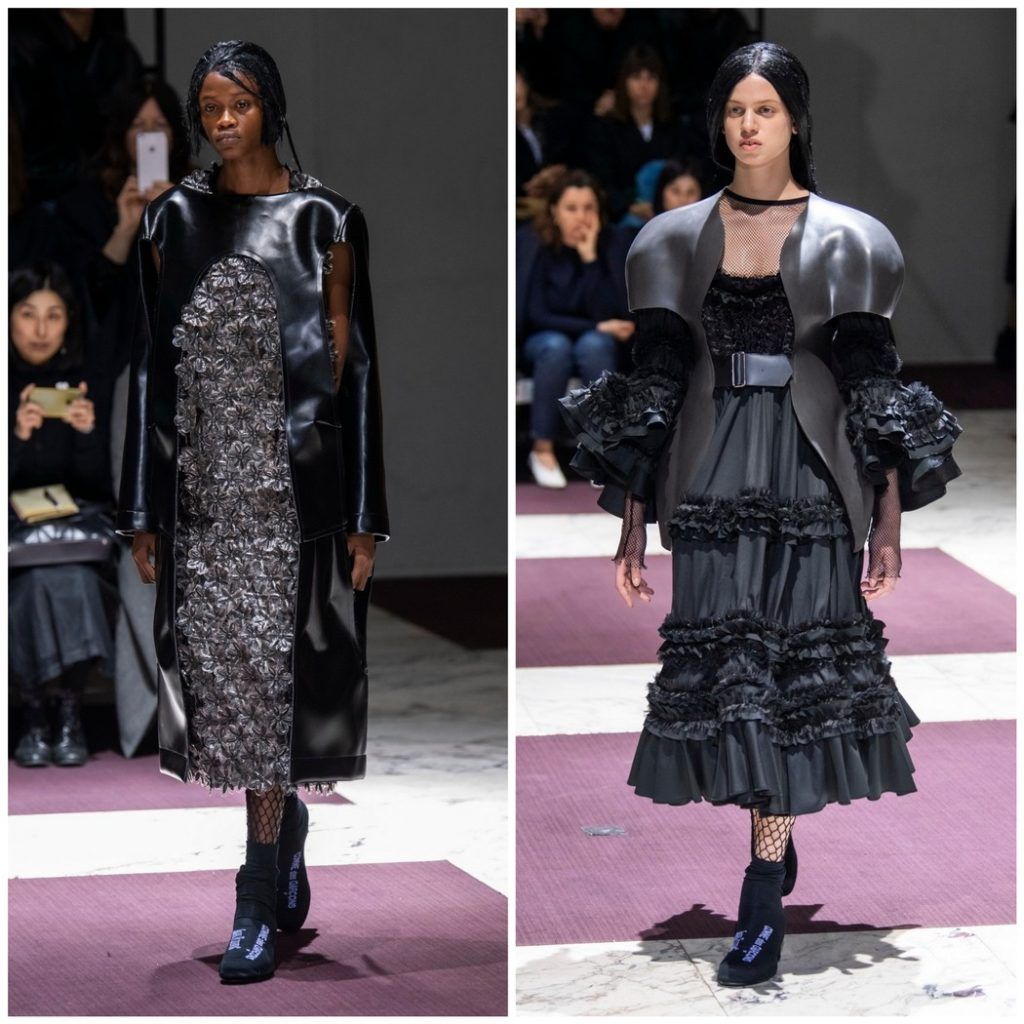 Rei Kawabuko once again bets on strange, gloomy and twisted forms that break with the conventional conception of beauty in an atmosphere of satanic ritualism. The most outsider designer leaves her mark on the FW19 collection, expressing an entire claim for anti-fashion.
Certain medieval airs were perceptible; not only by some pieces that paraded along the catwalk, but also by how they did it. The models seemed to challenge each other, approaching each other, stopping face to face and then turning around. A dark, almost satanic confrontation, reminiscent of a sectarian ritual: during a moment of the show, the lights went out and the models re-entered forming a circle and looking up. A union of small shadows that formed an amazing power. Among the key elements, the hoods, the transparencies, the leather and the net stockings were some of the pieces that best contributed to build a dark and sinister imaginary.
Also the rounded and bulbous shoulders and the games of volume in the hips were protagonists. A set of architectural dimensions that came to life in the garments that stepped on the catwalk to the rhythm of sounds of war, chaos and disaster alternated with children's choirs as a soundtrack.
Comme des Garçons FW19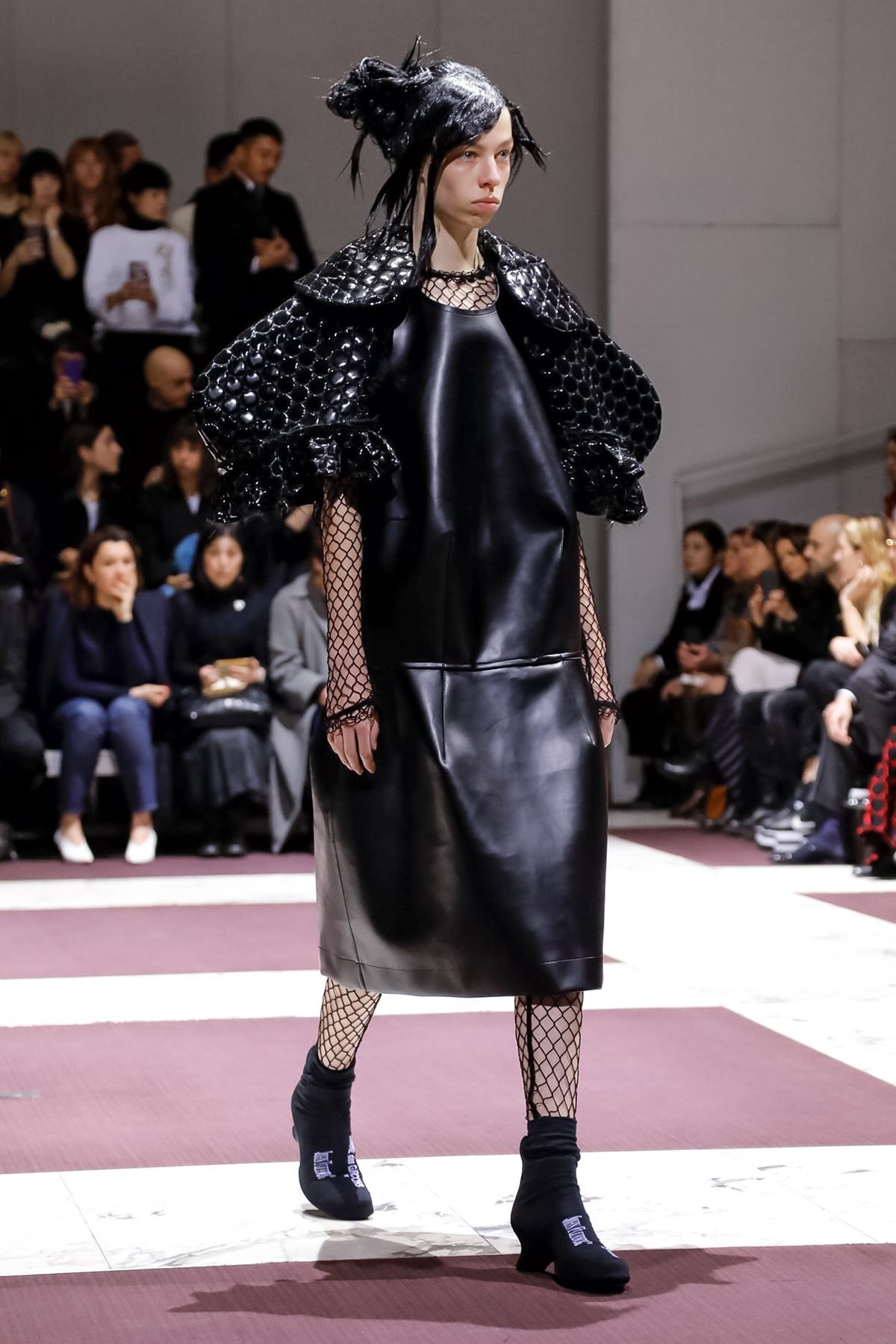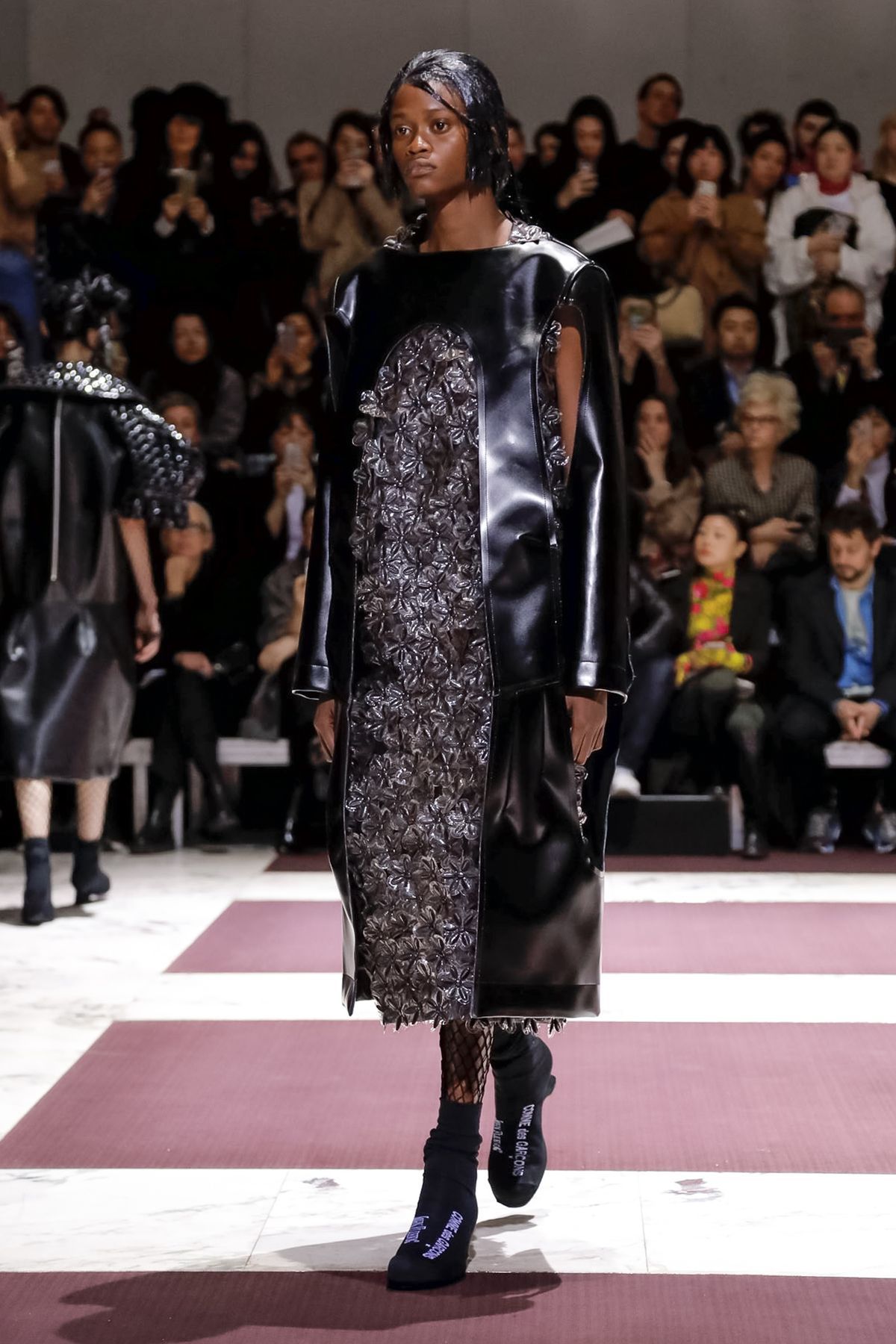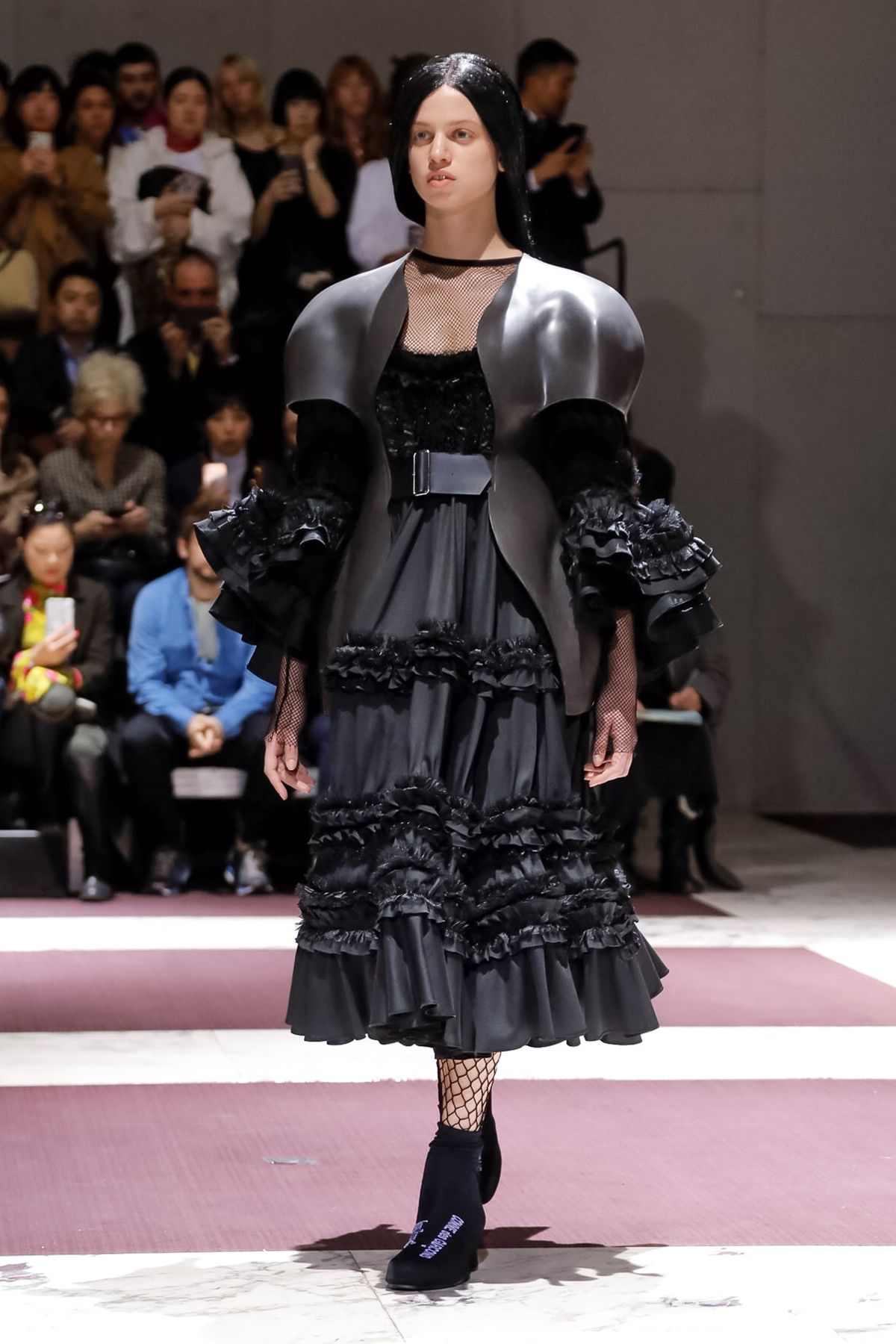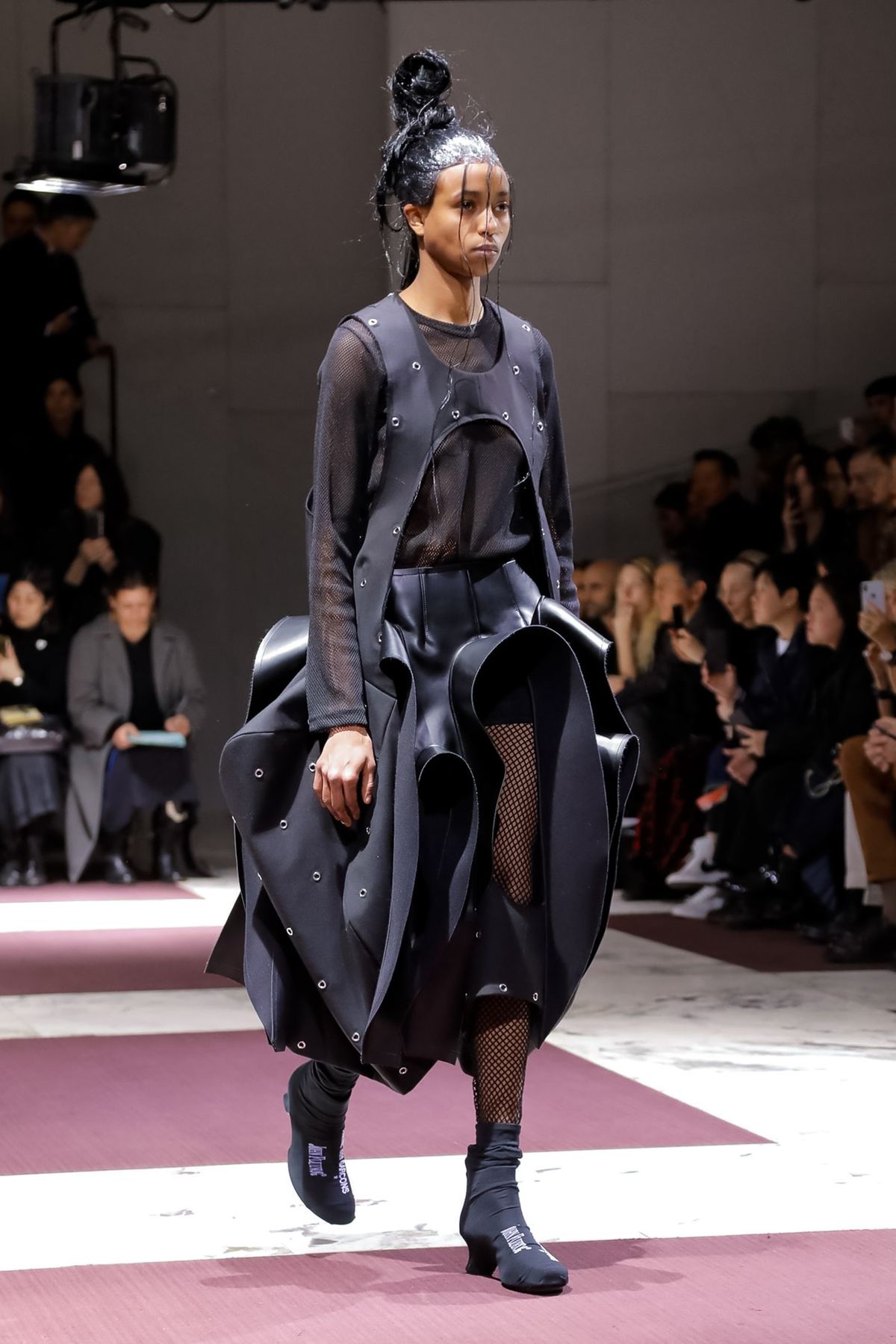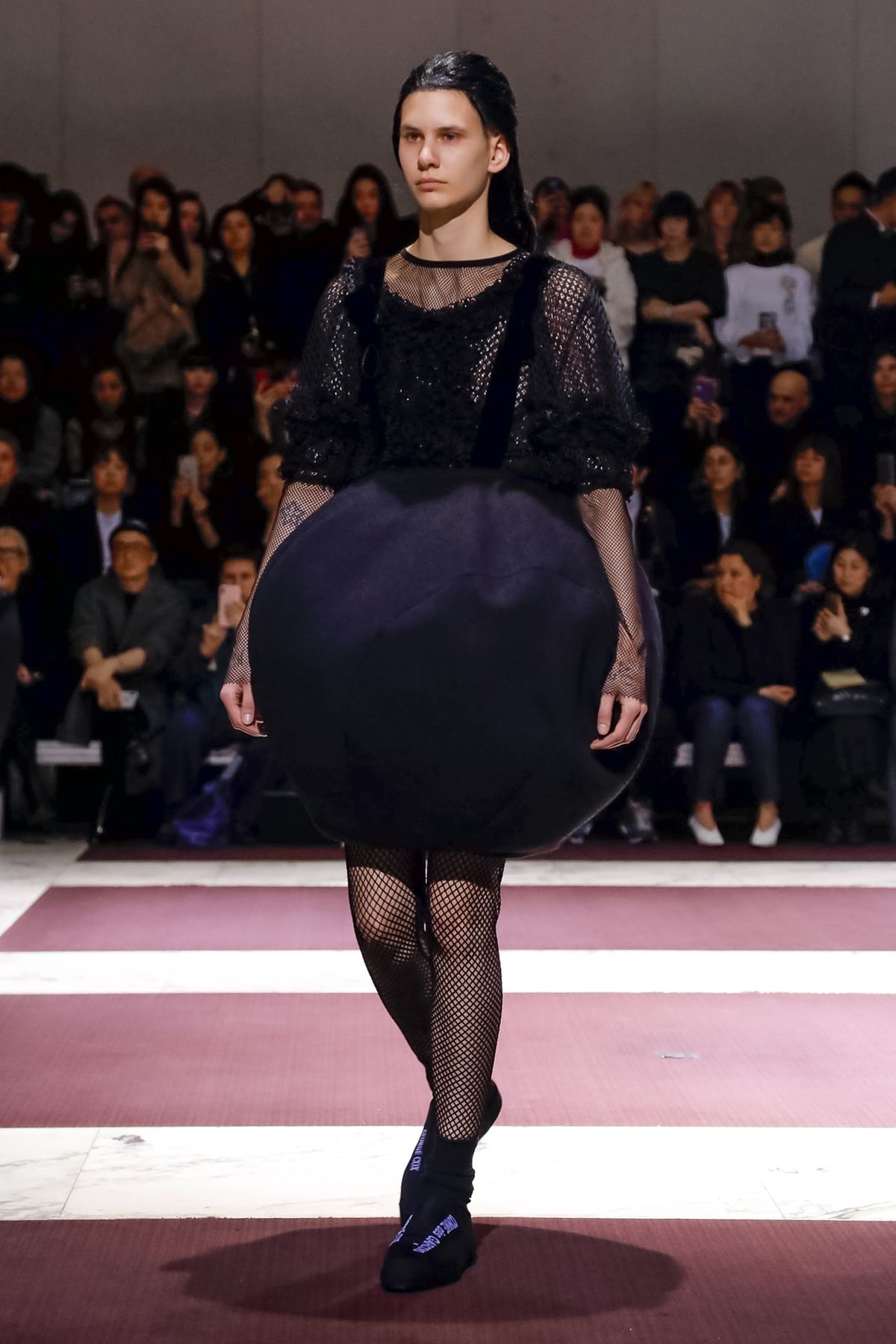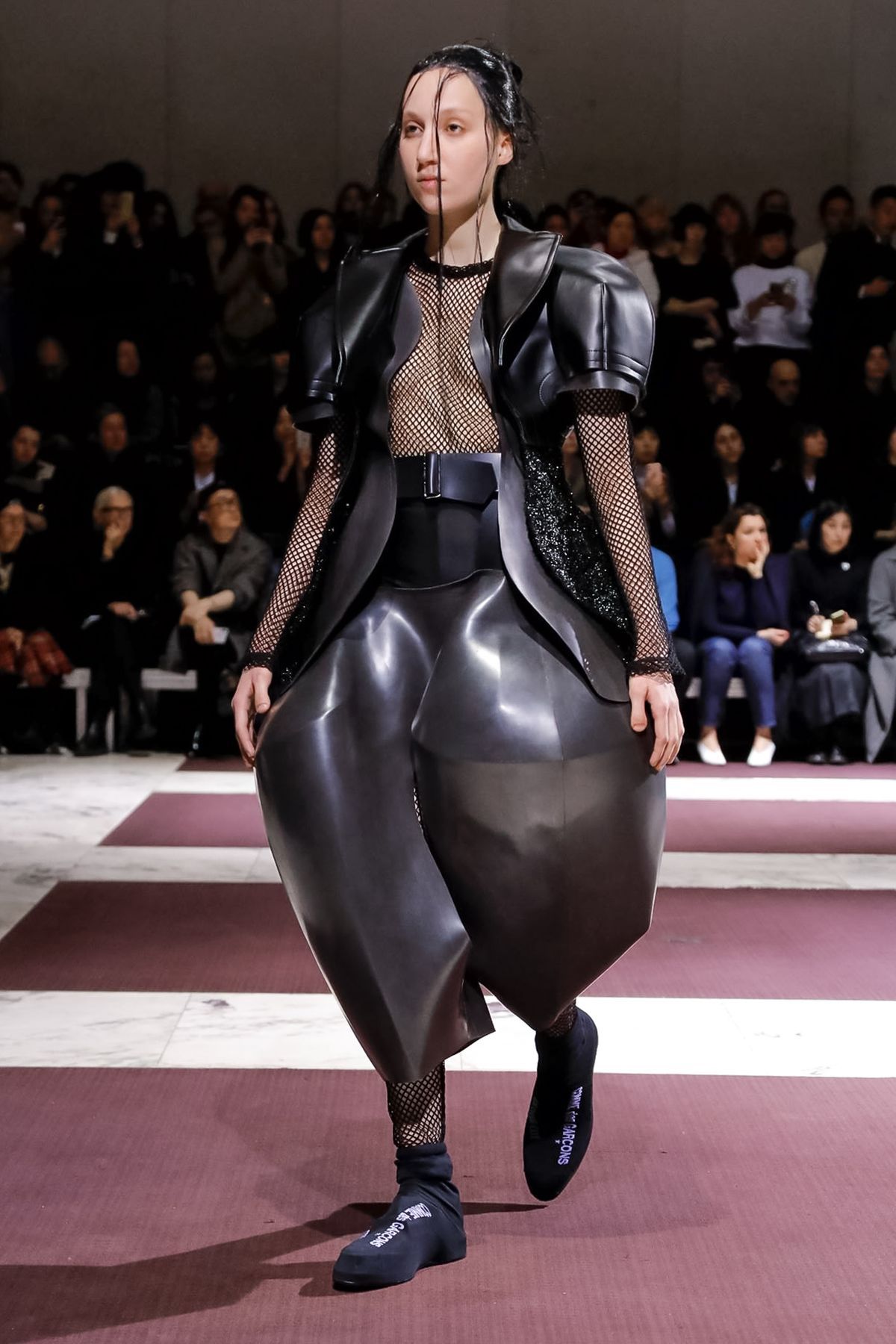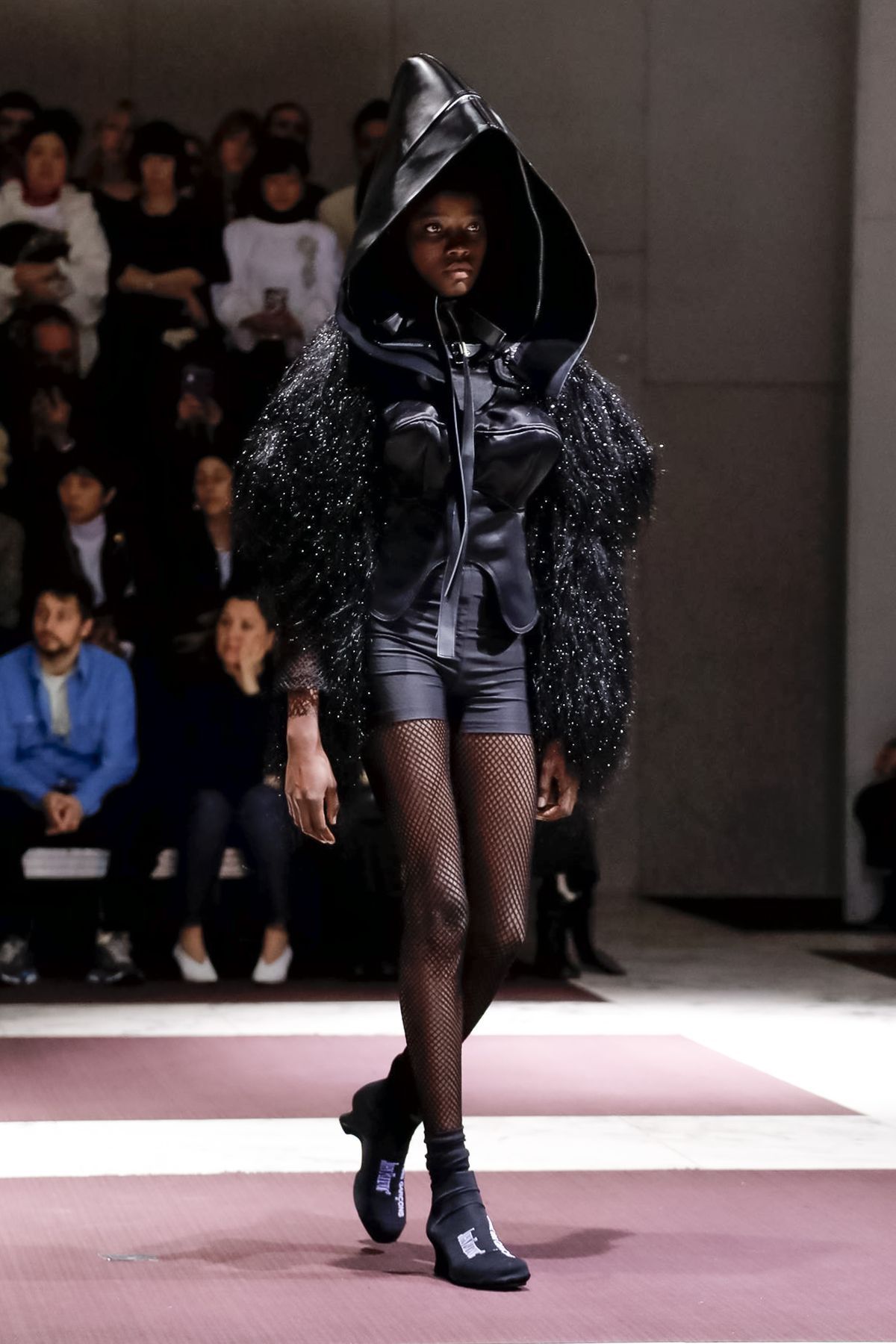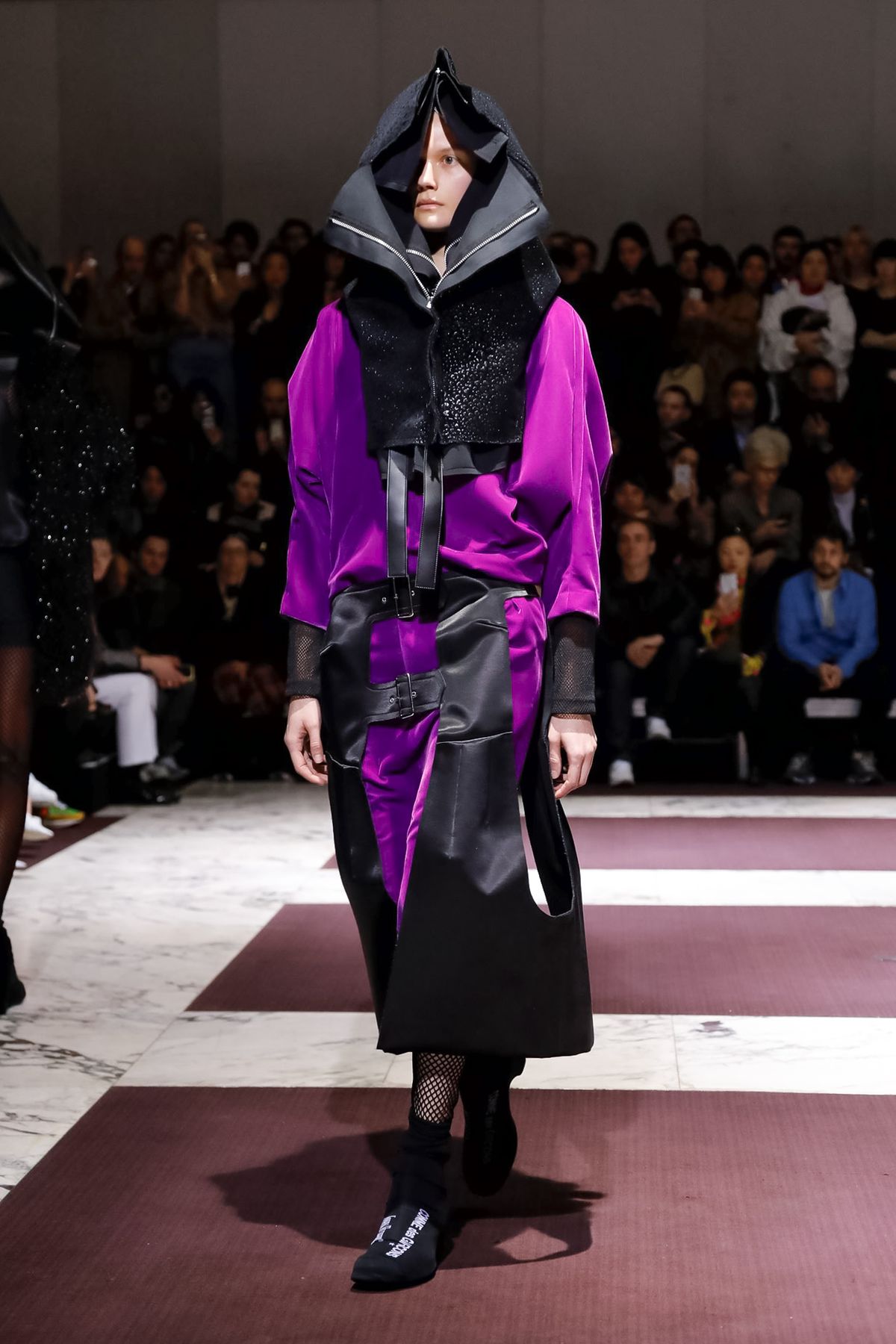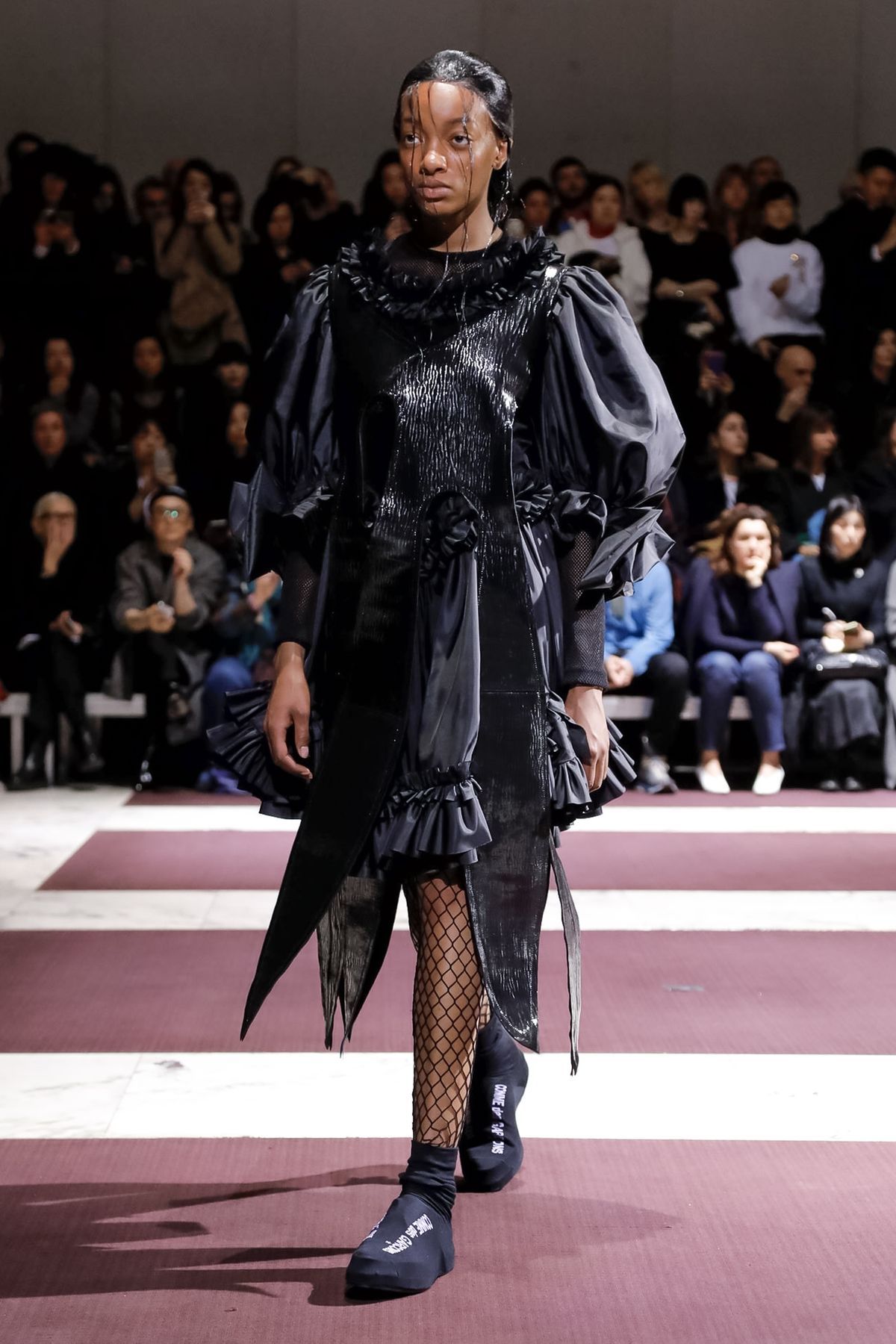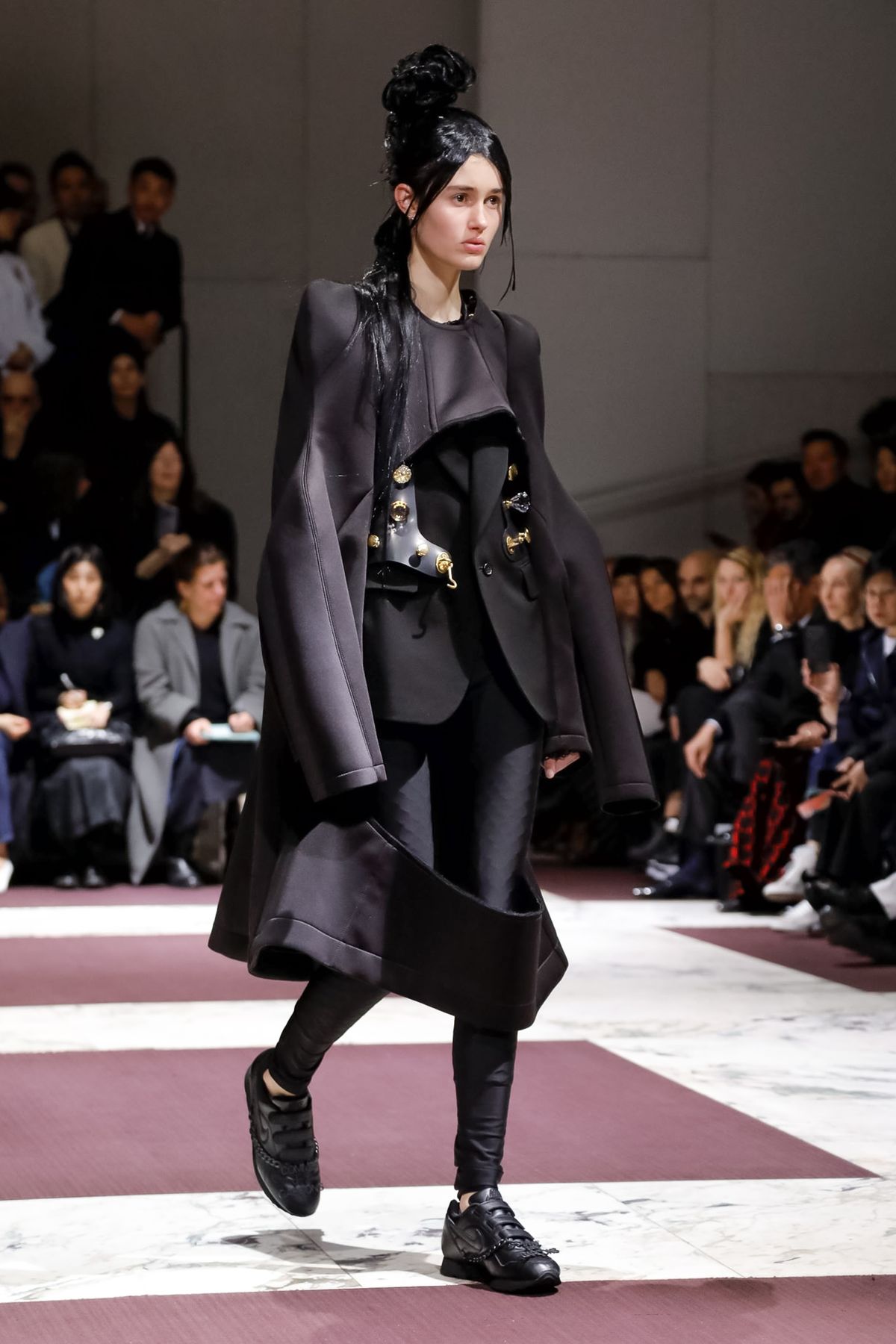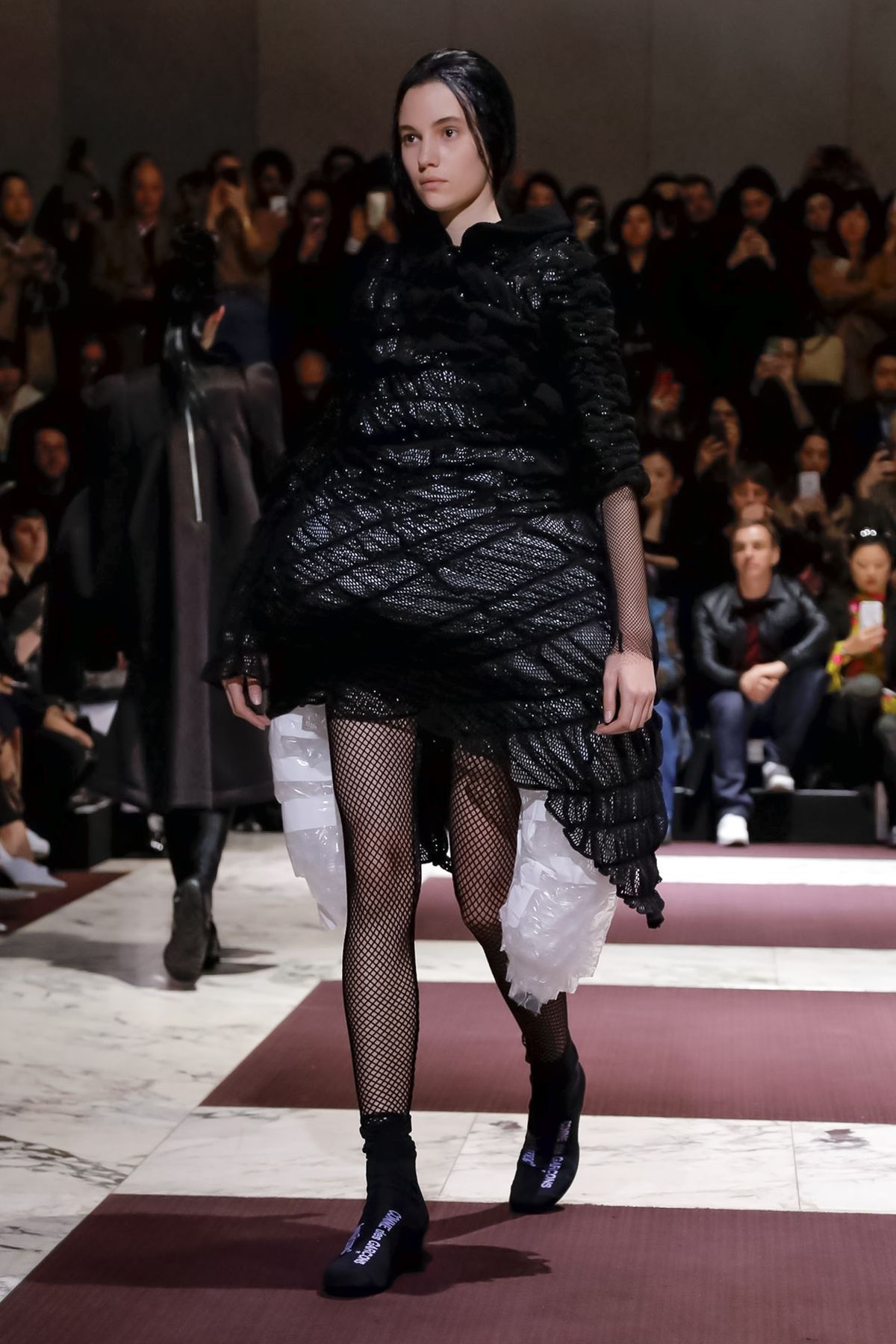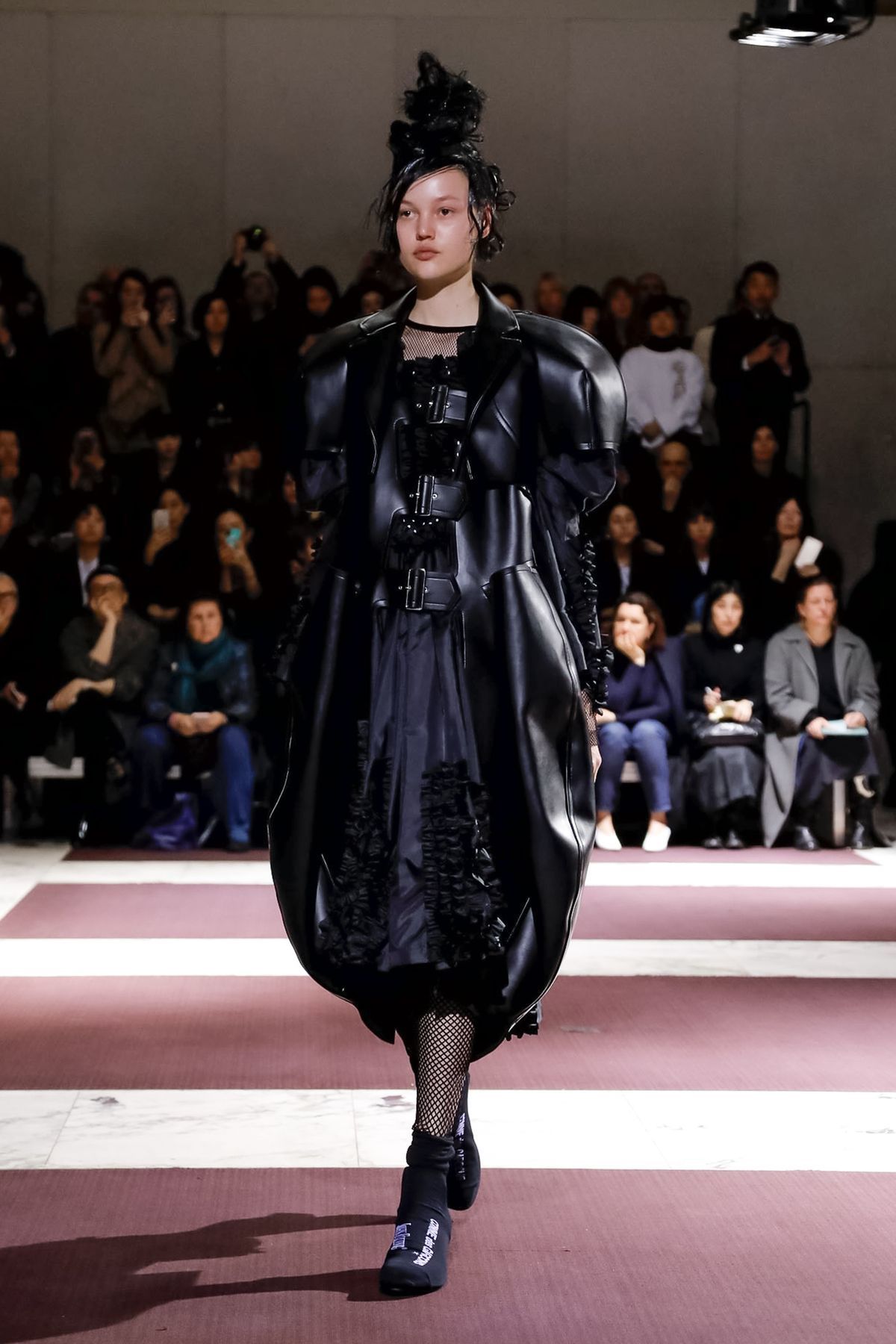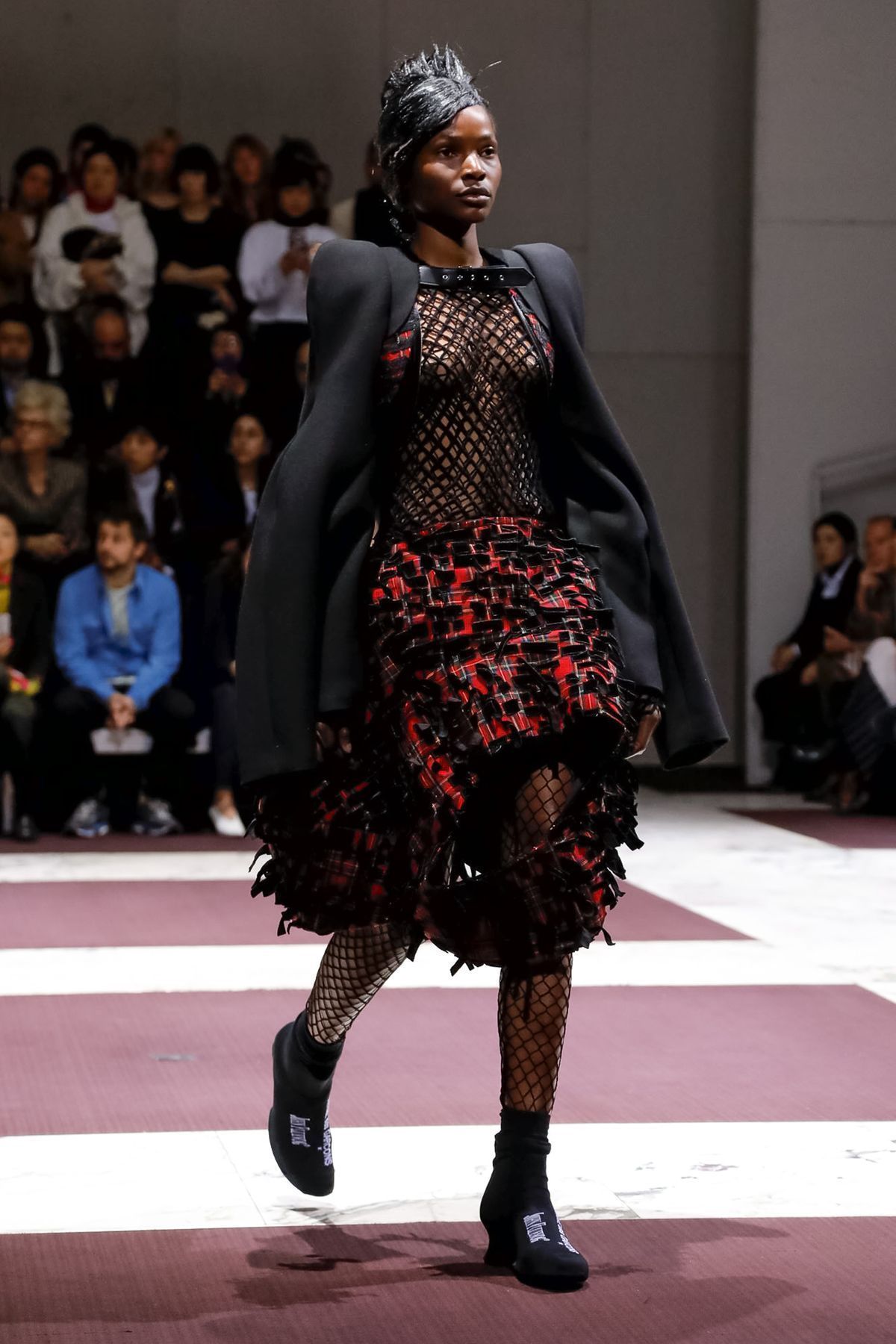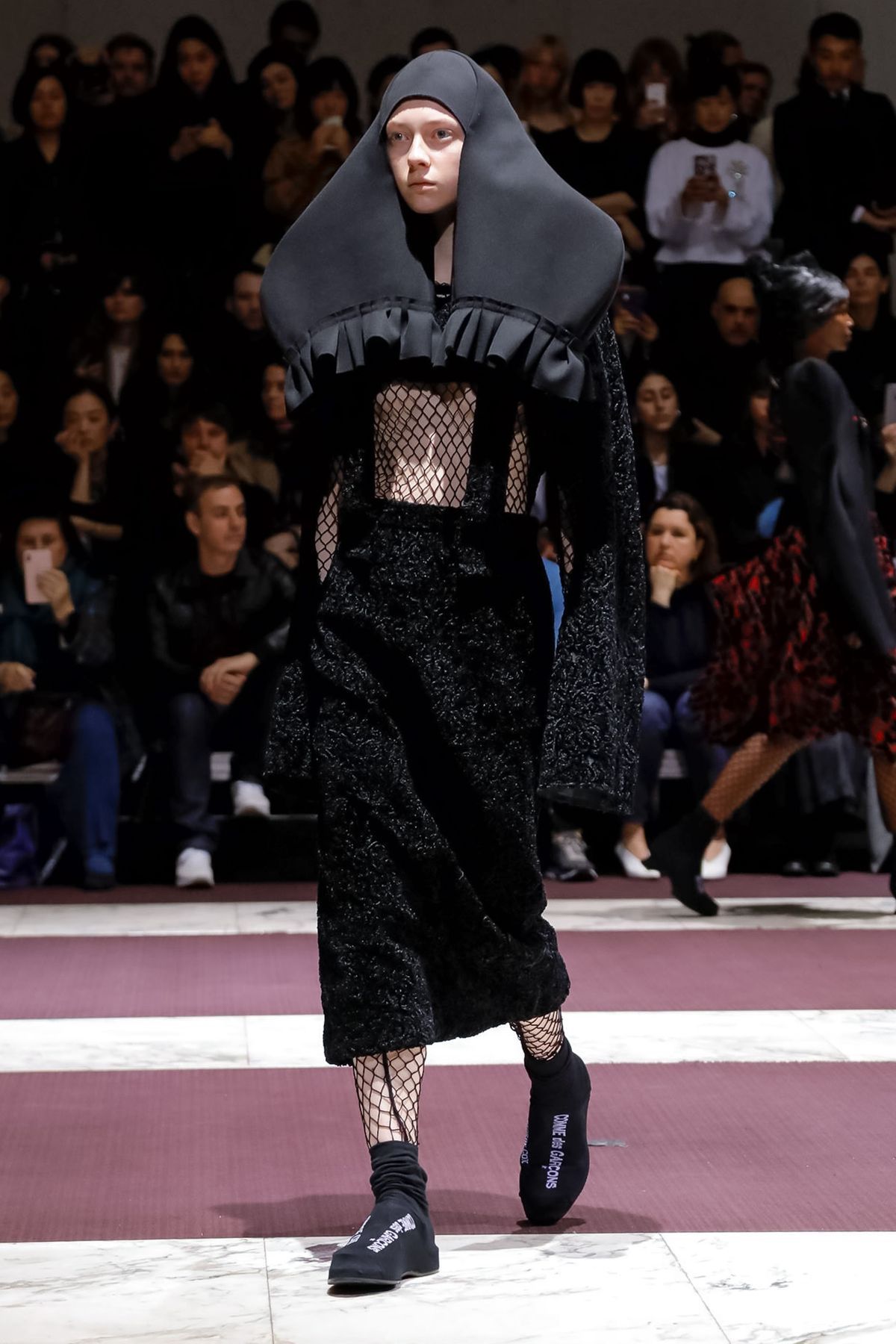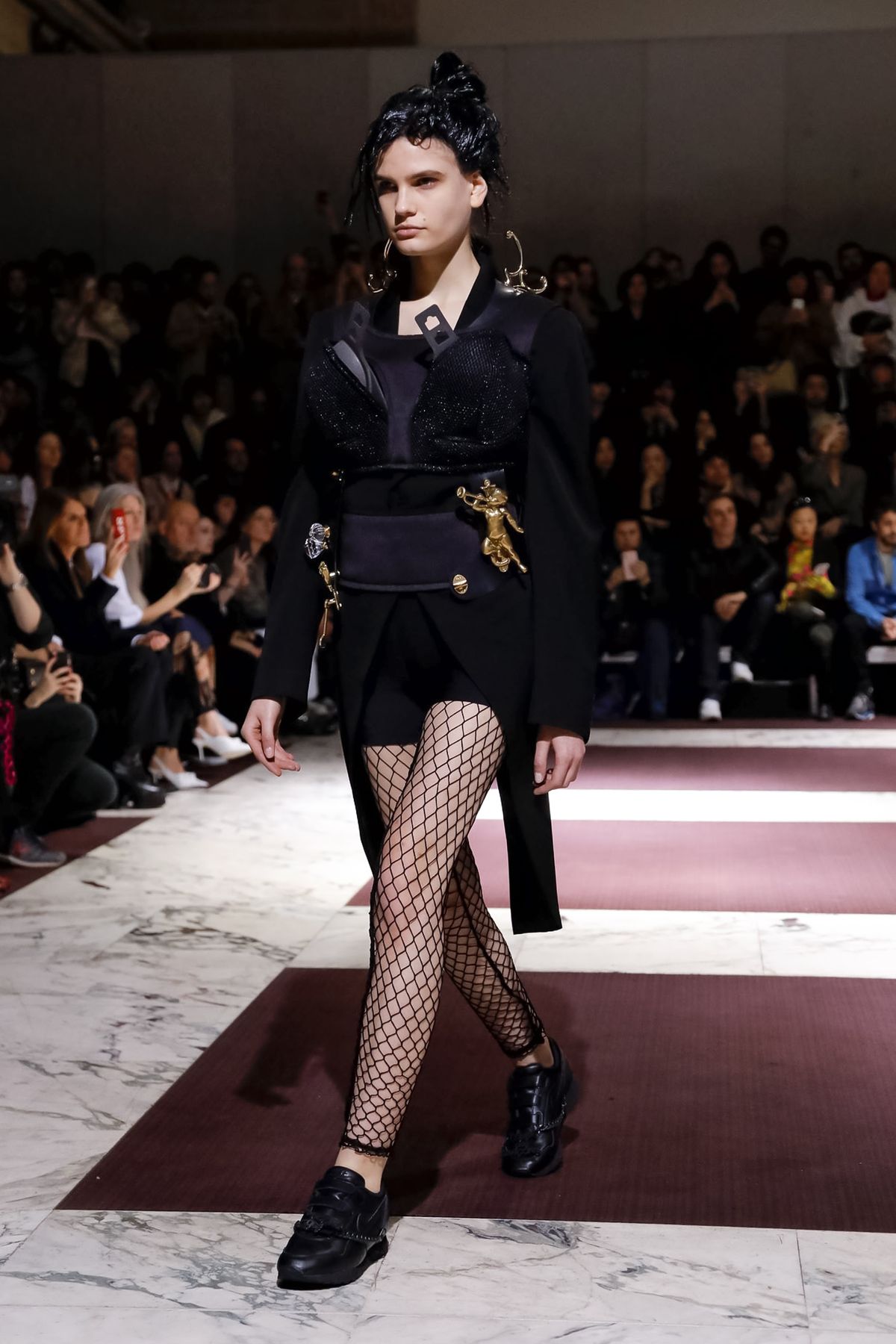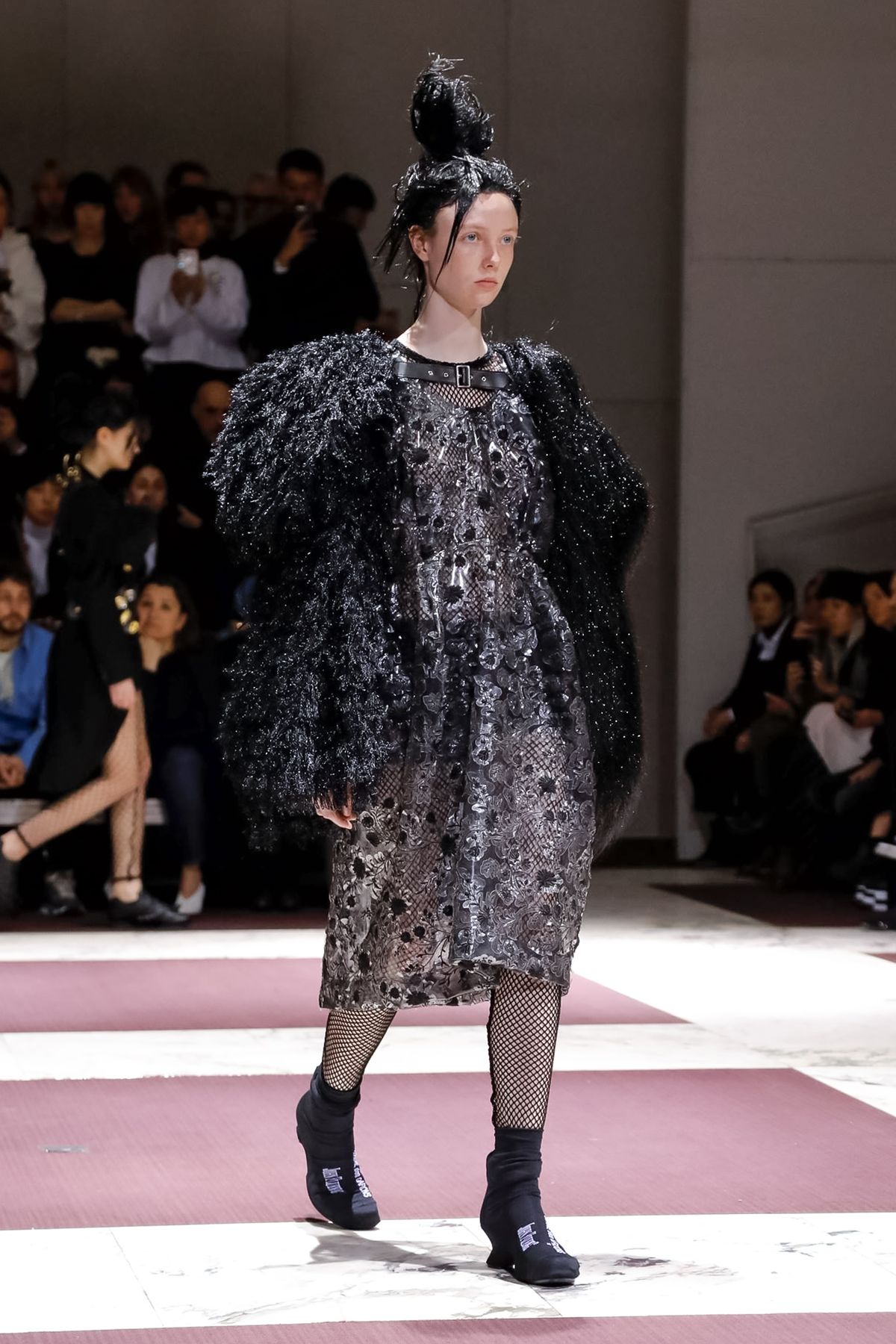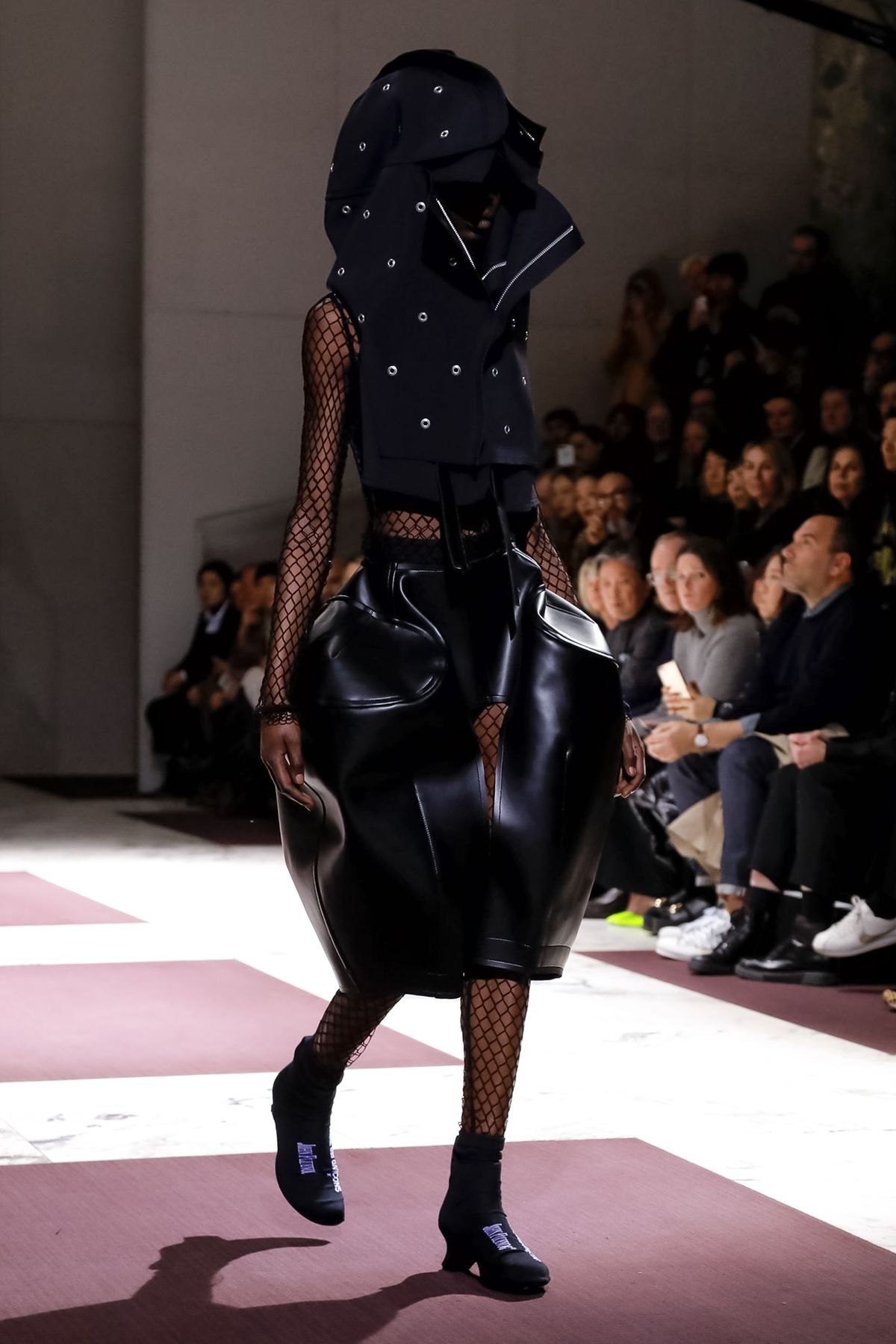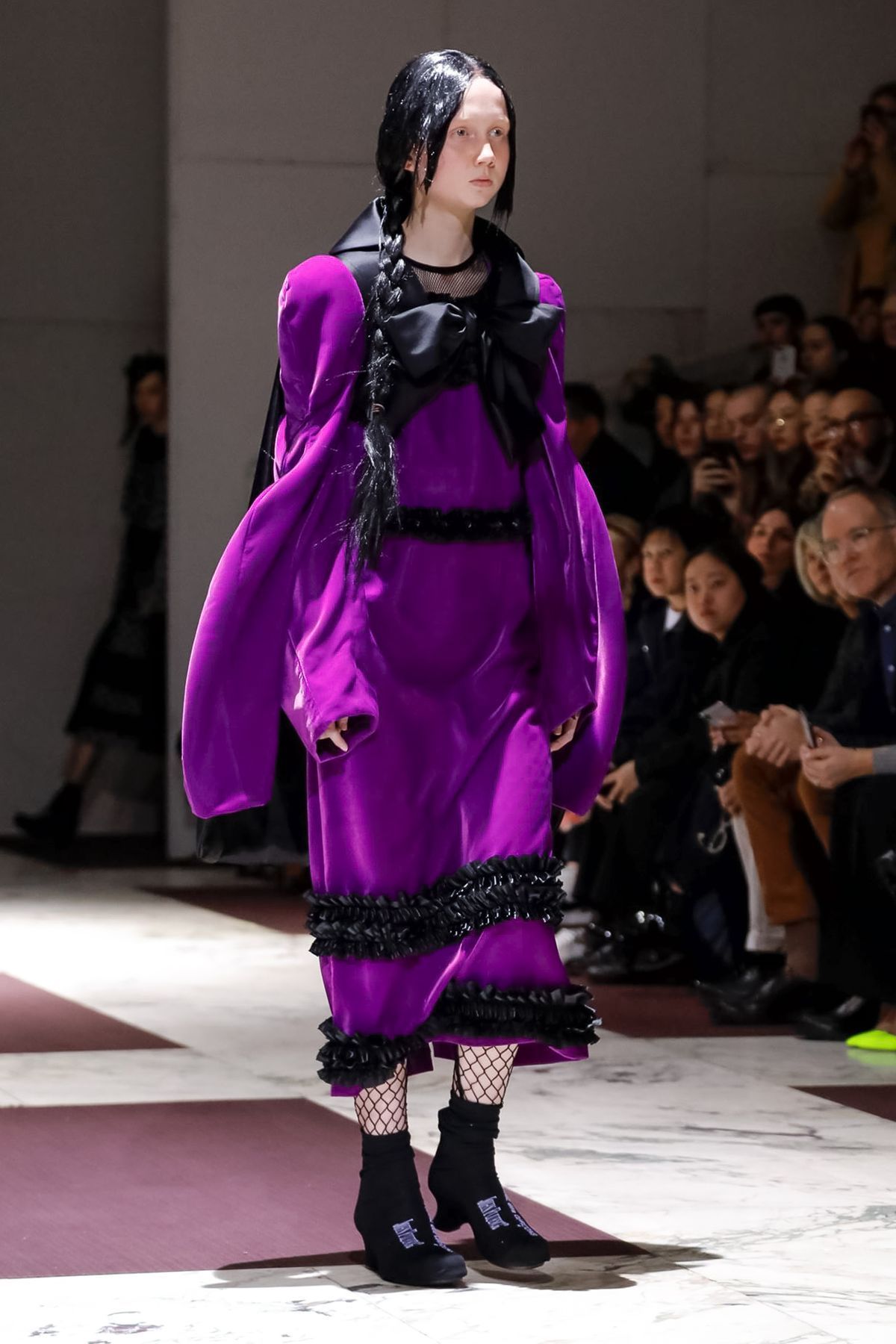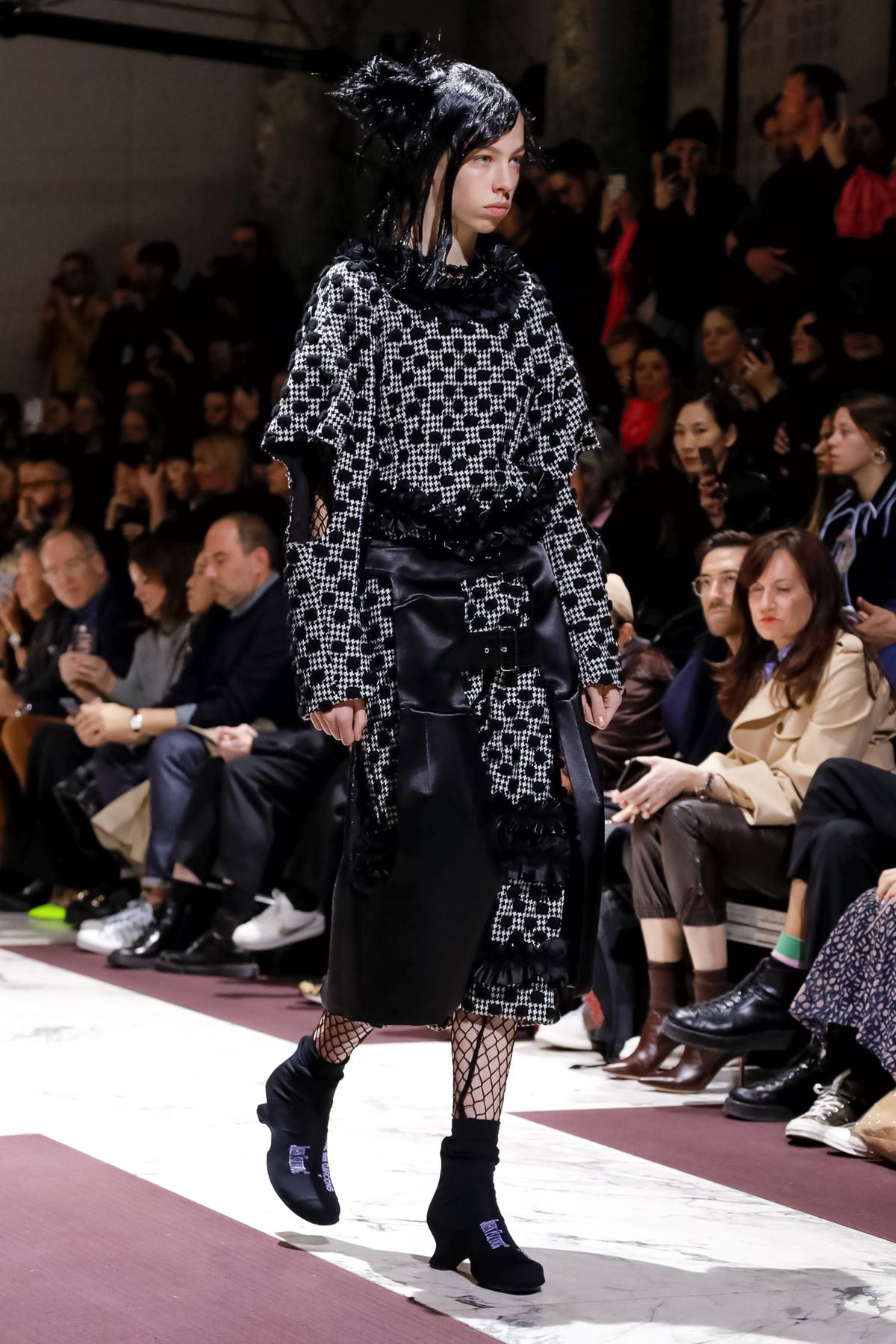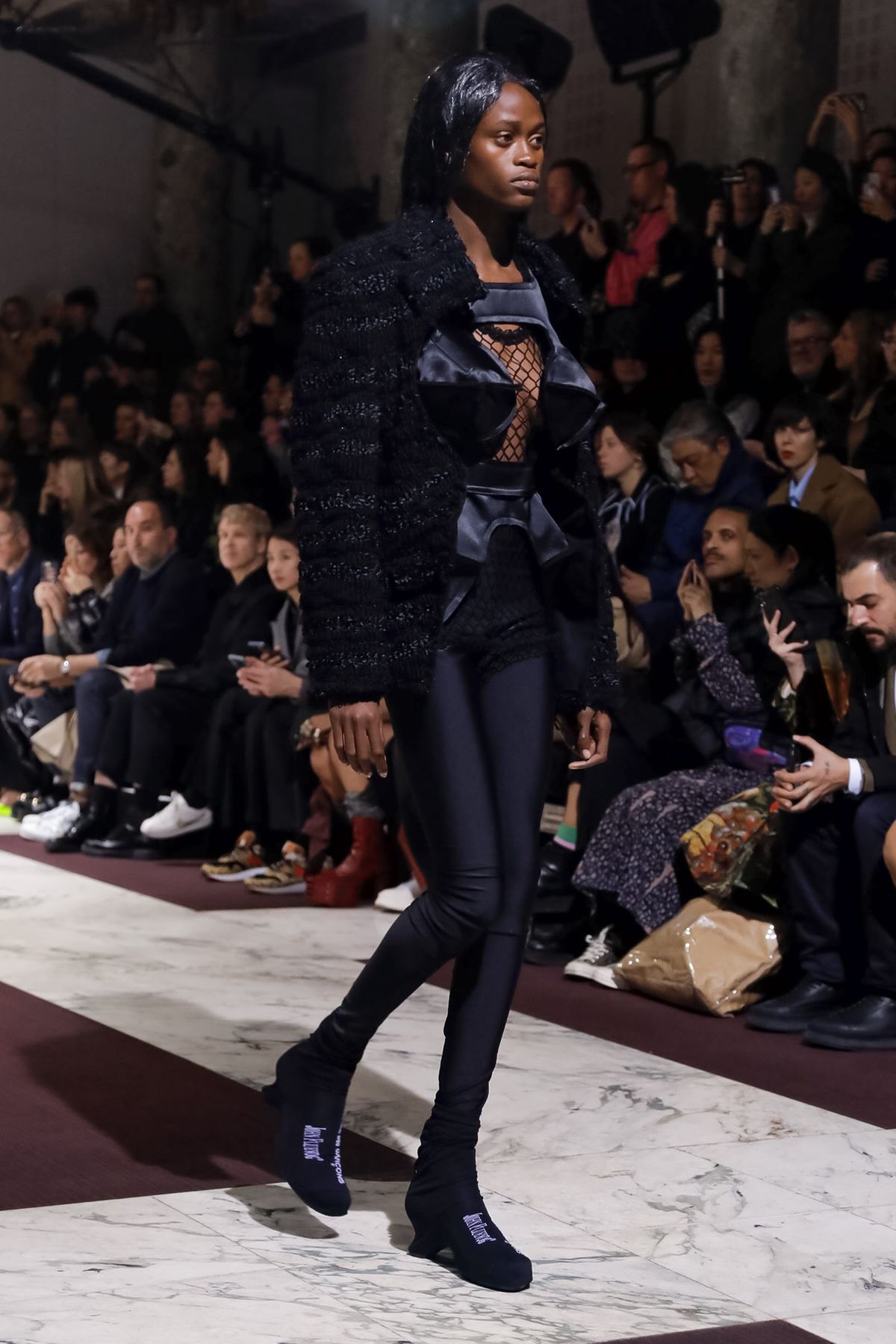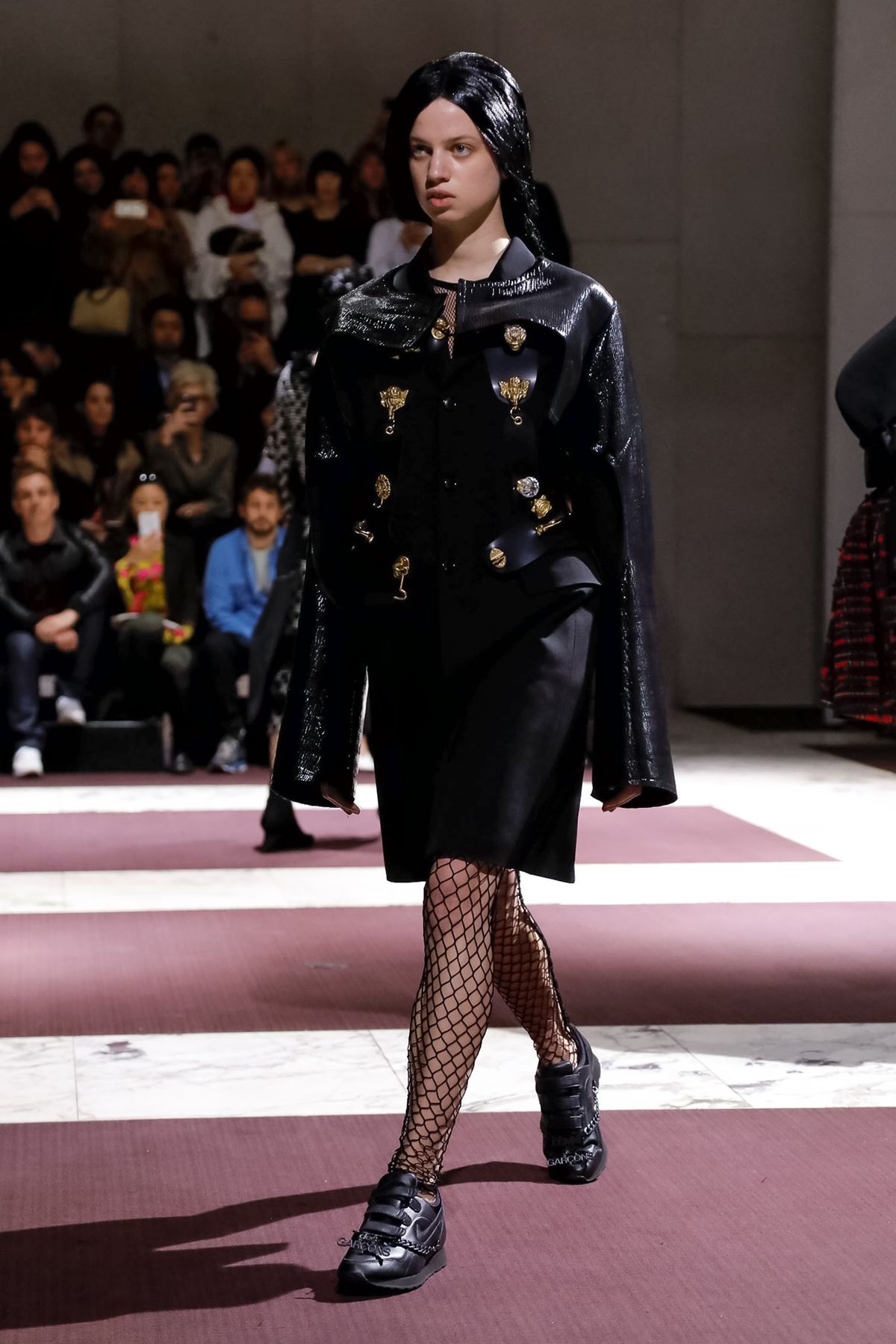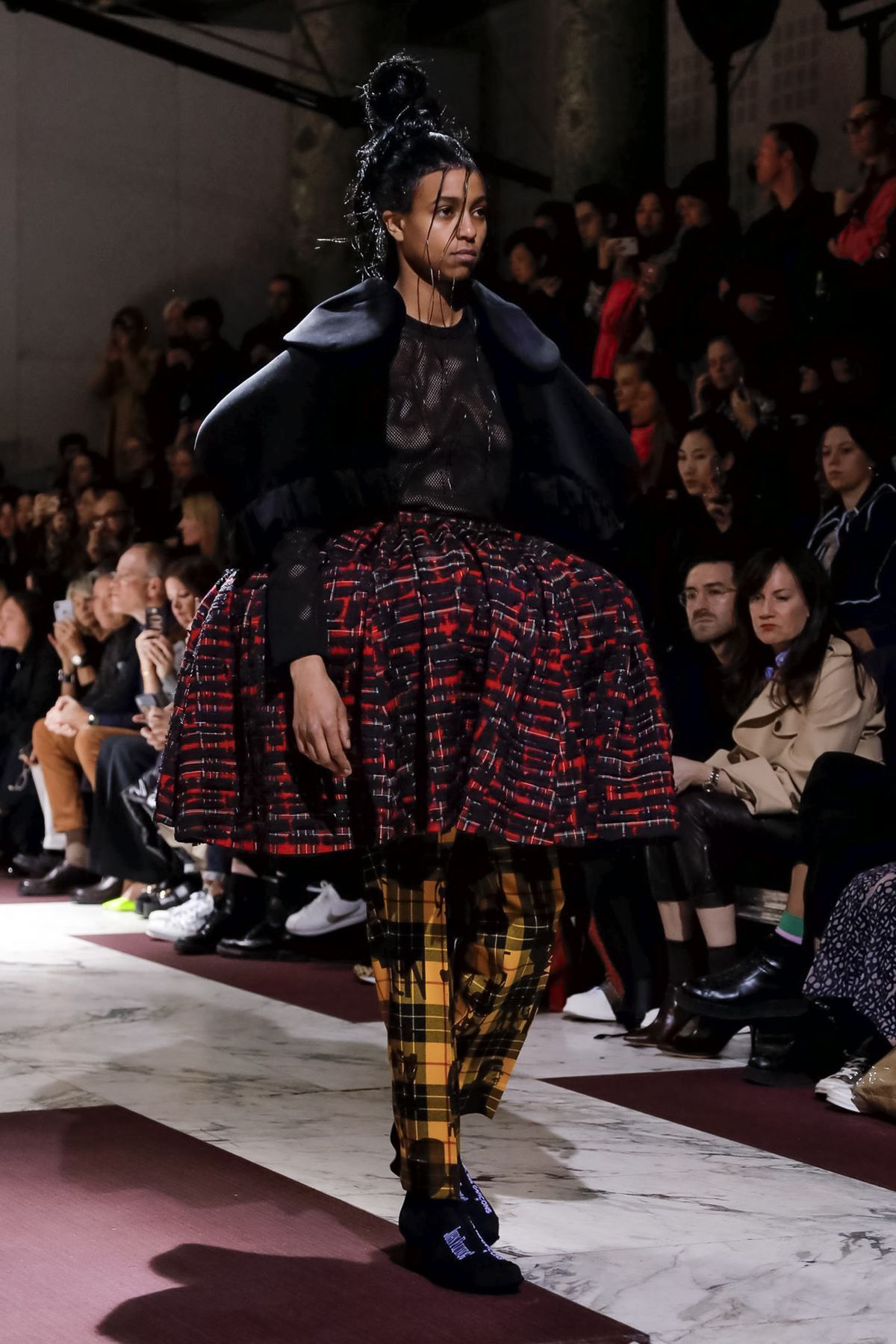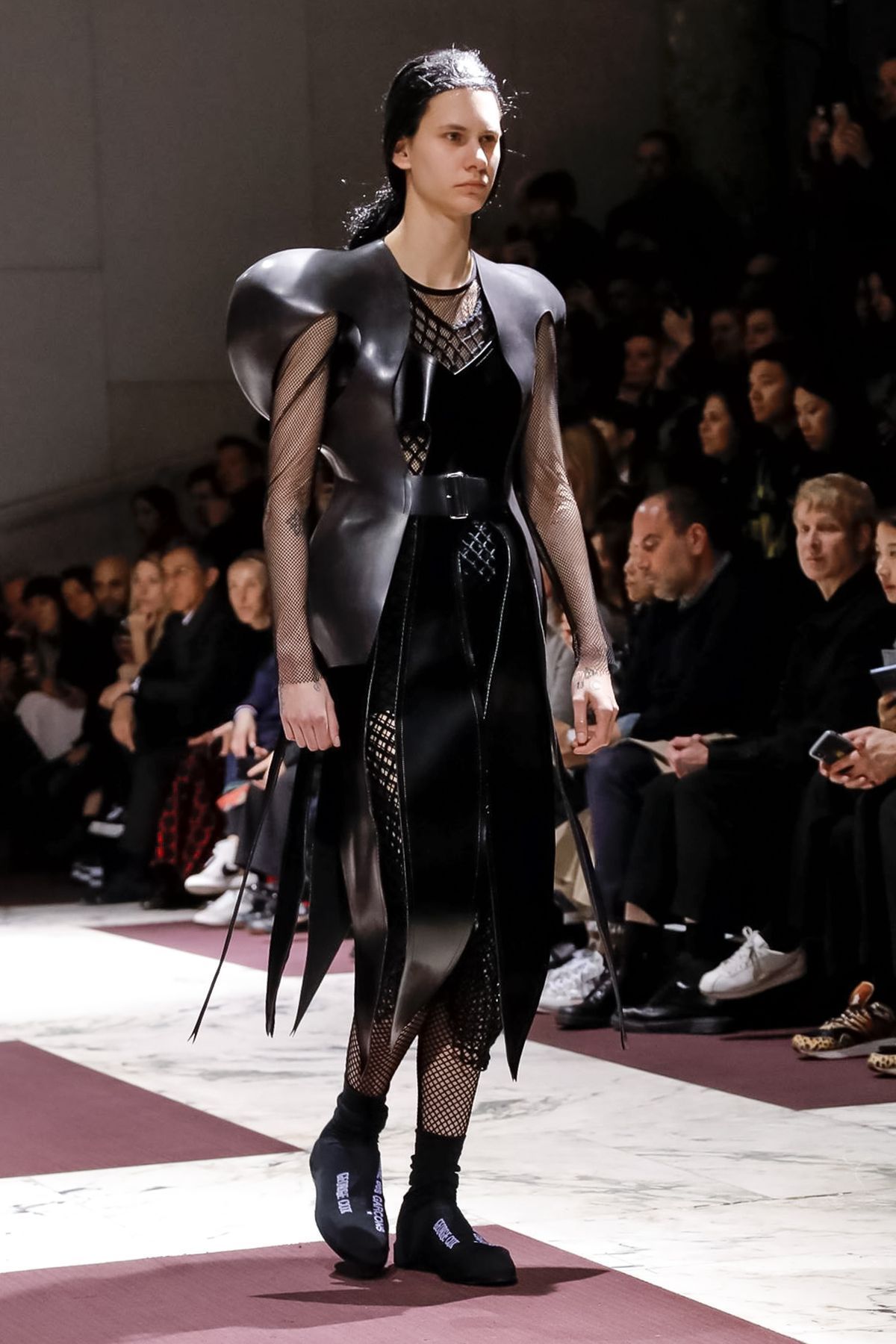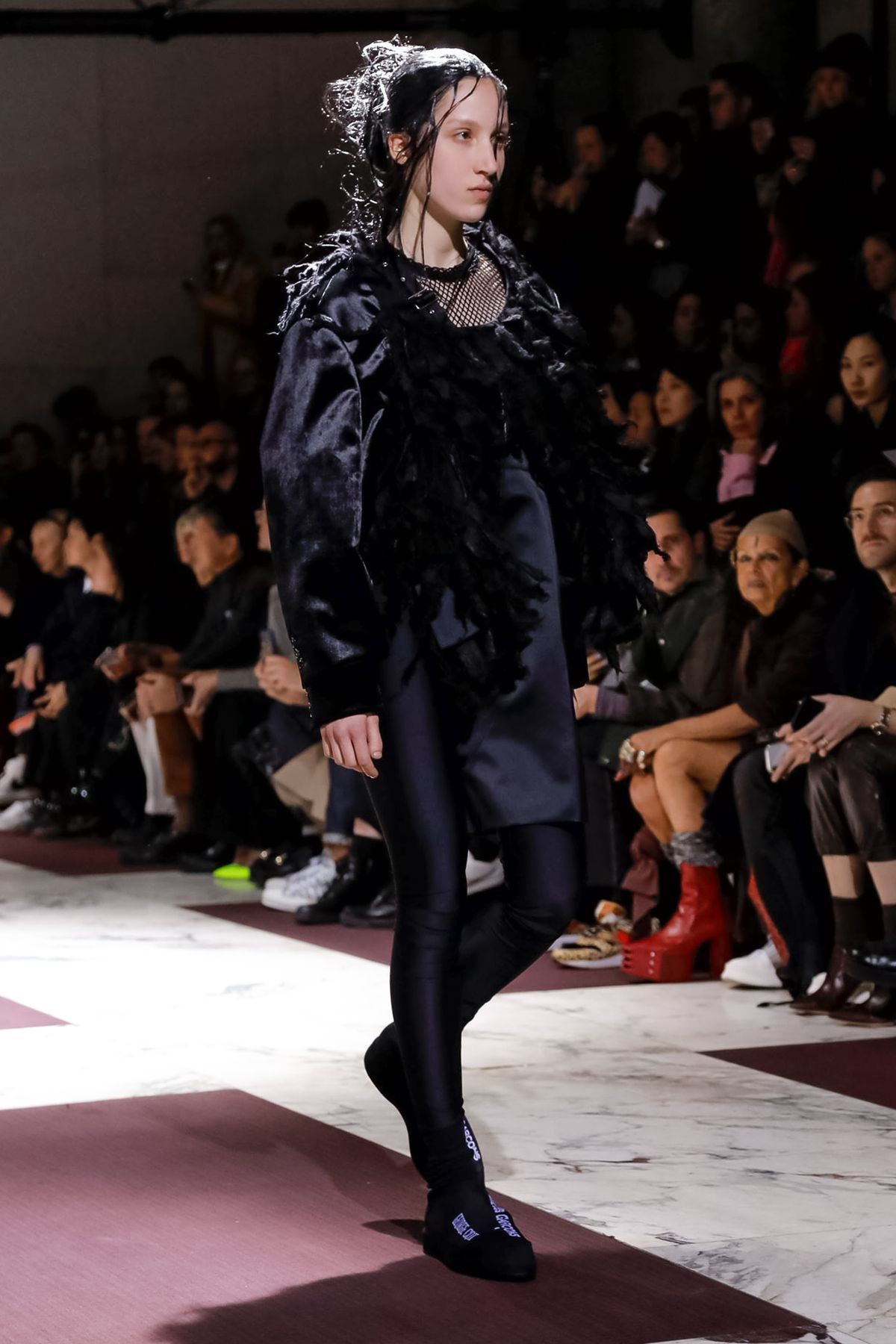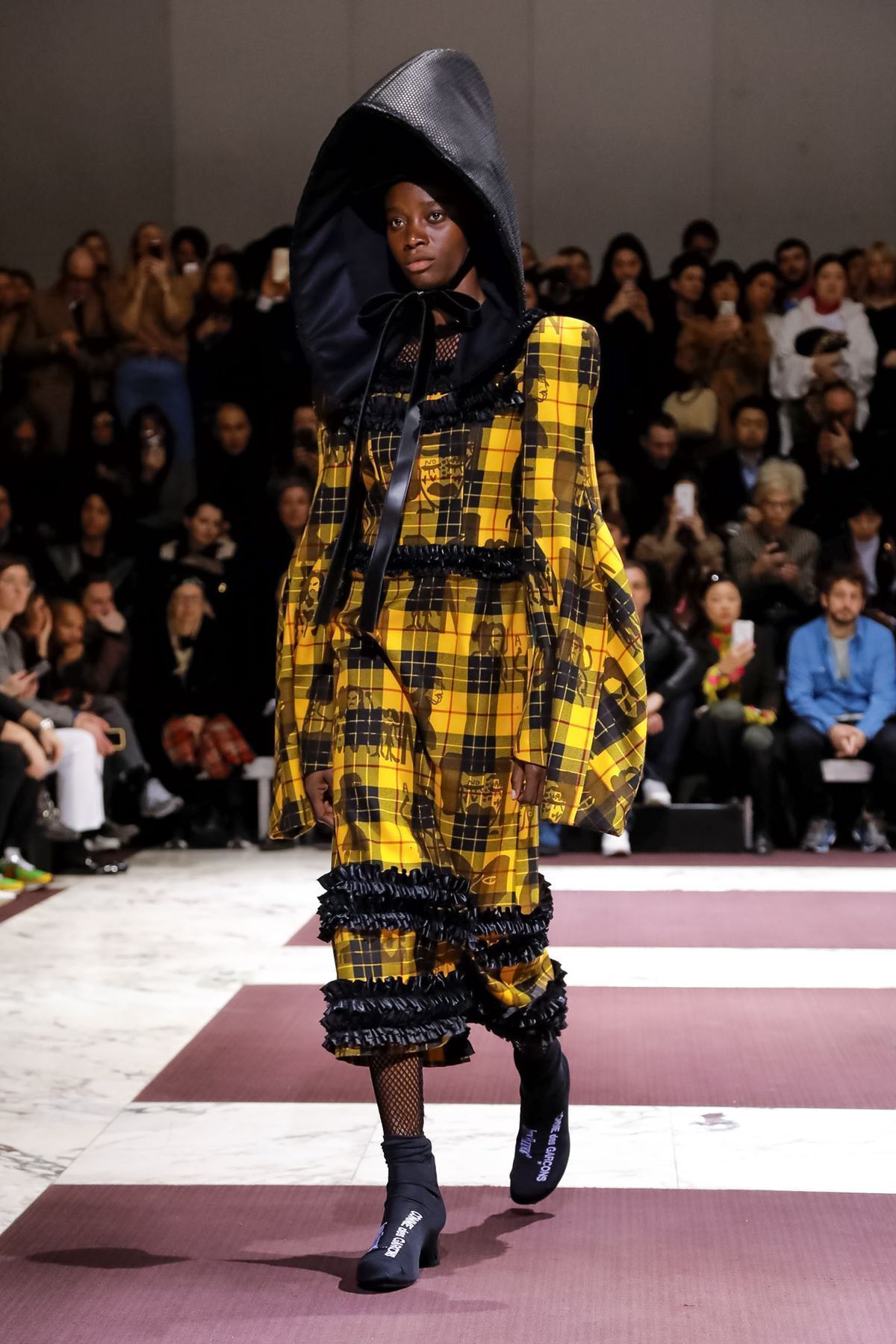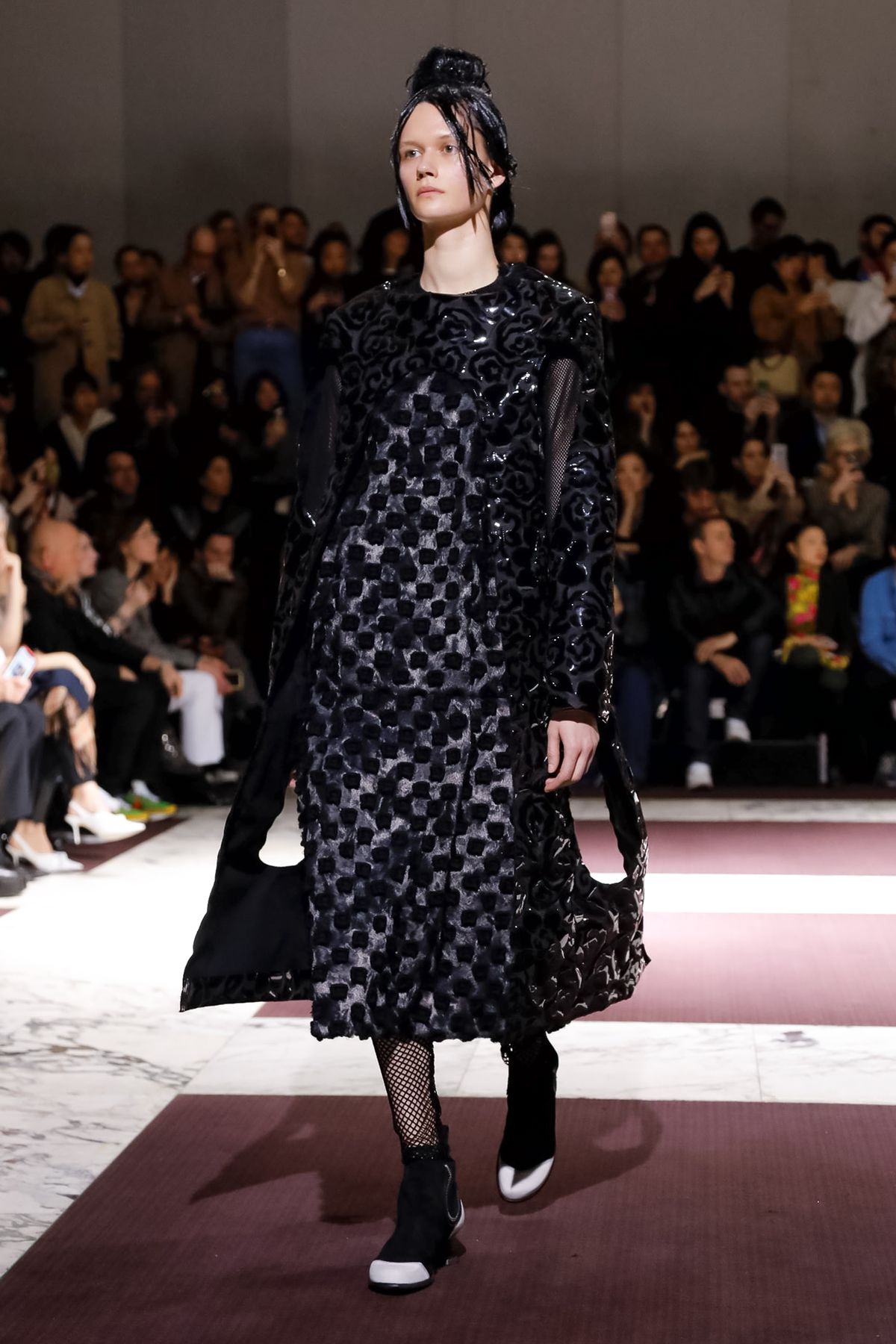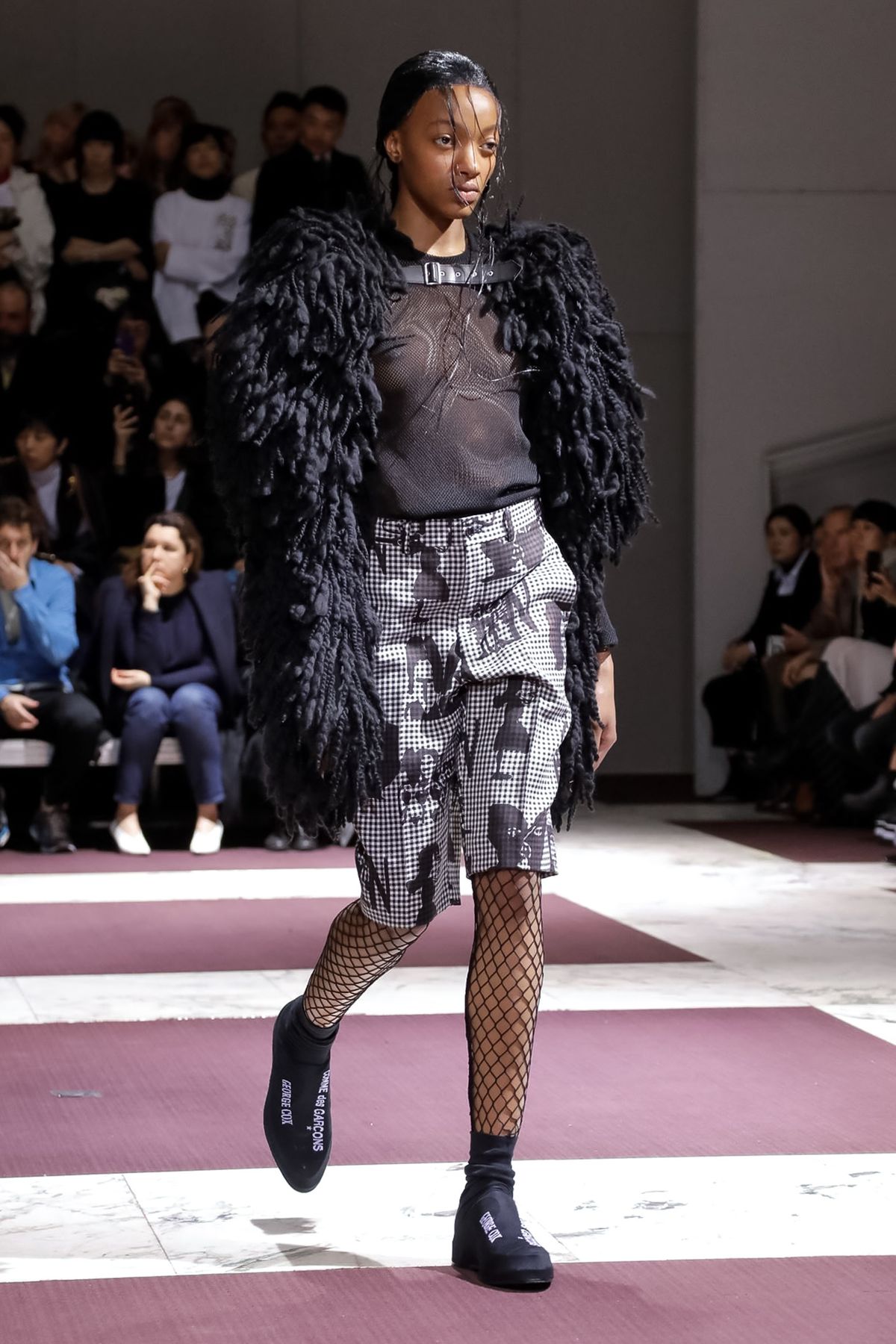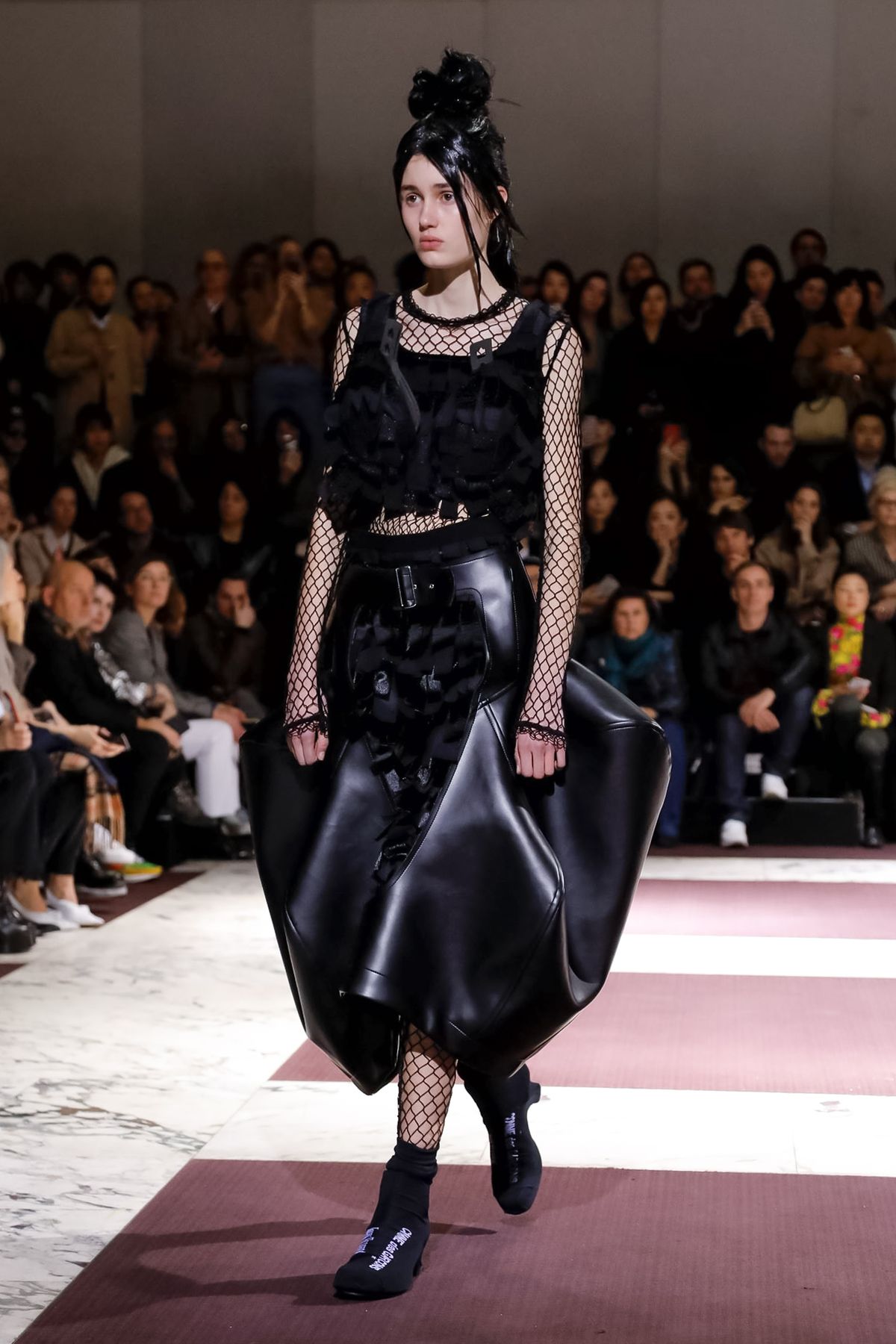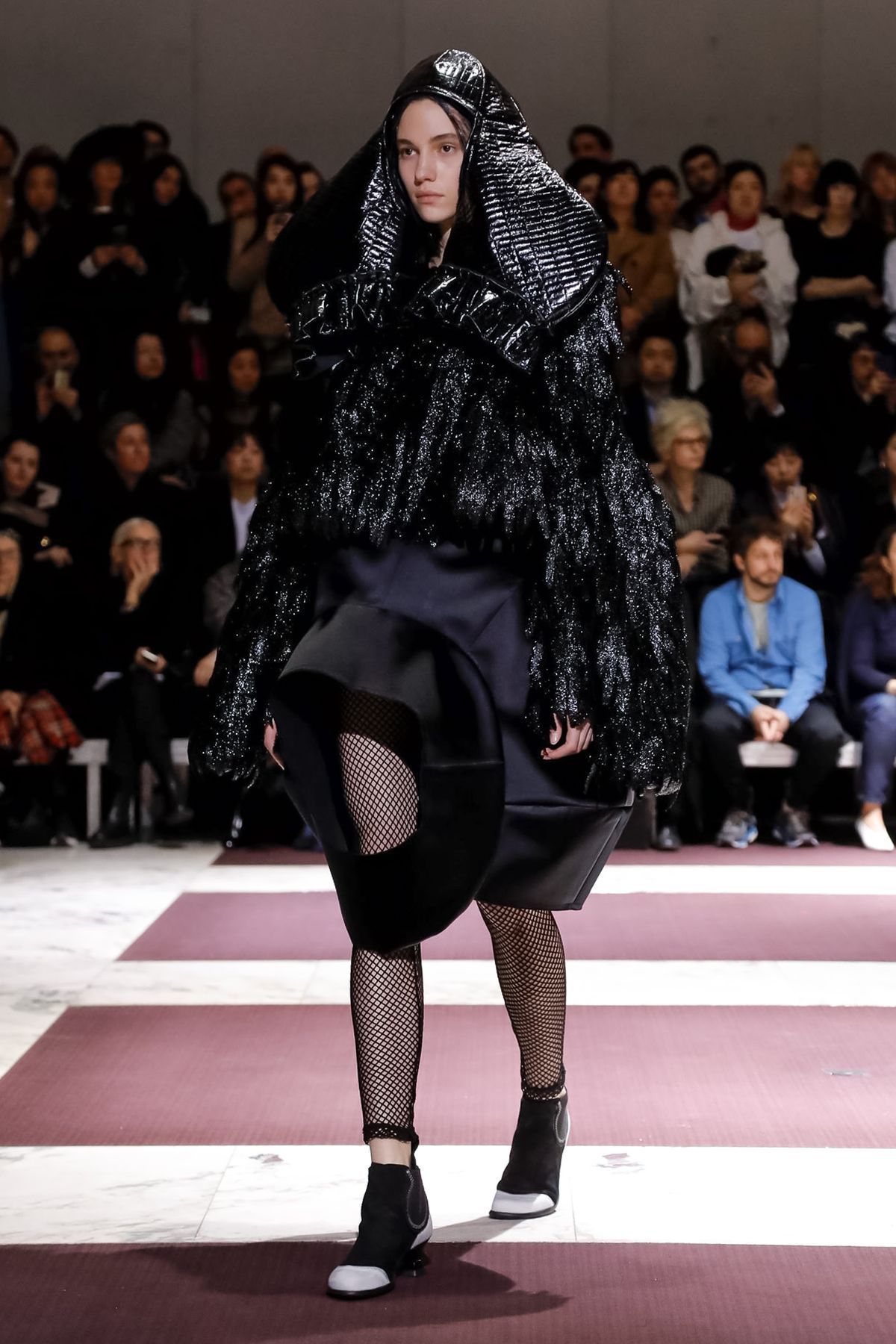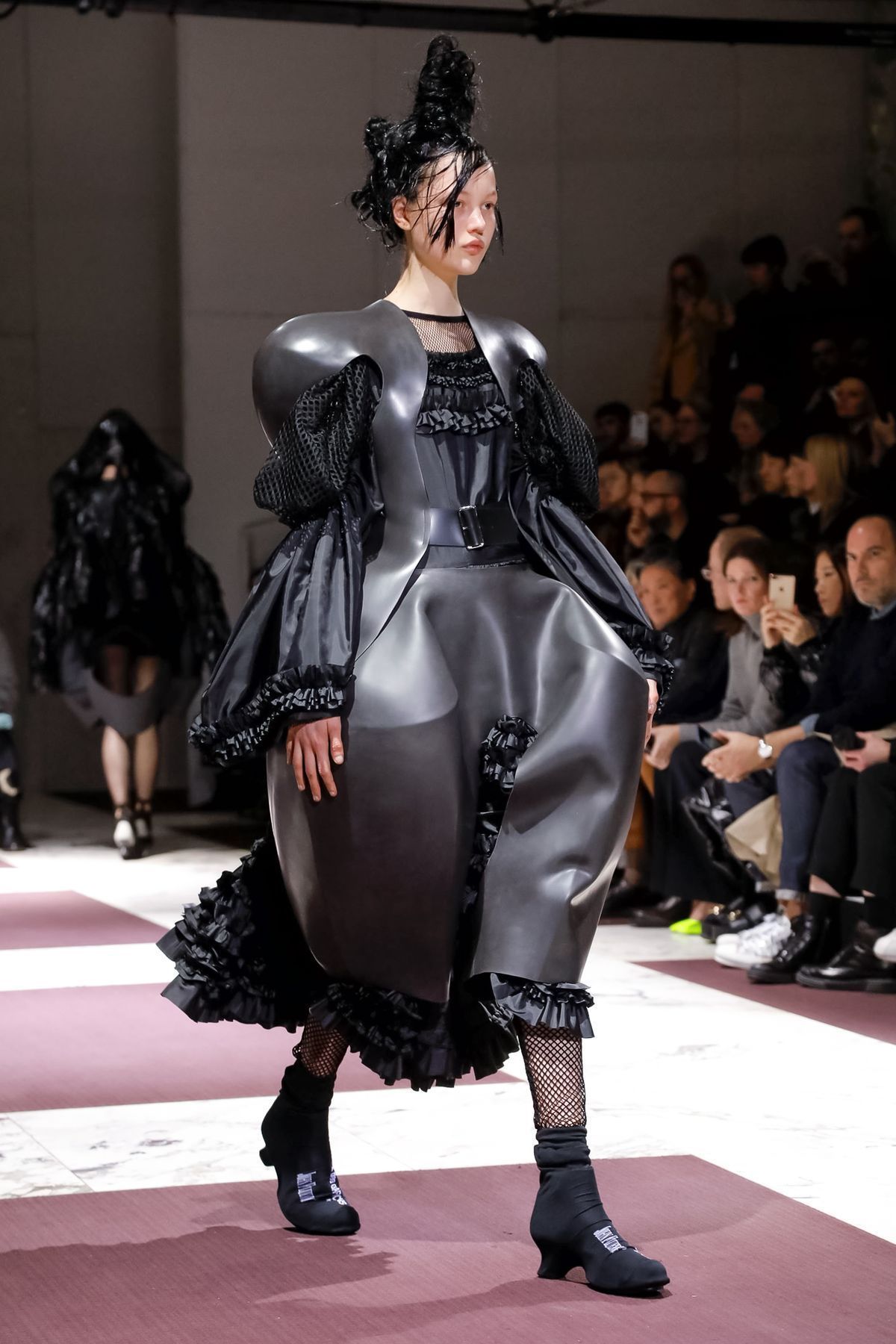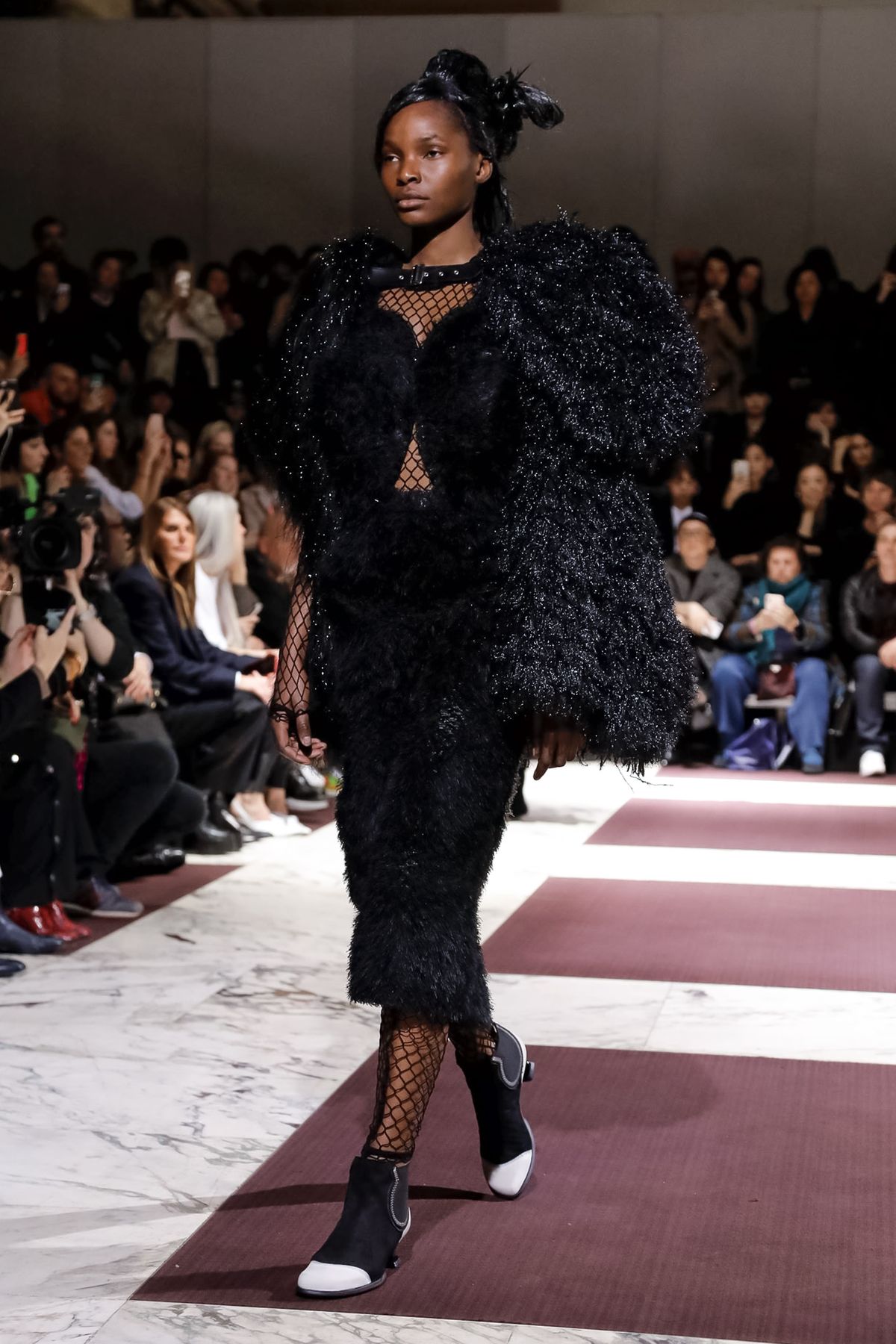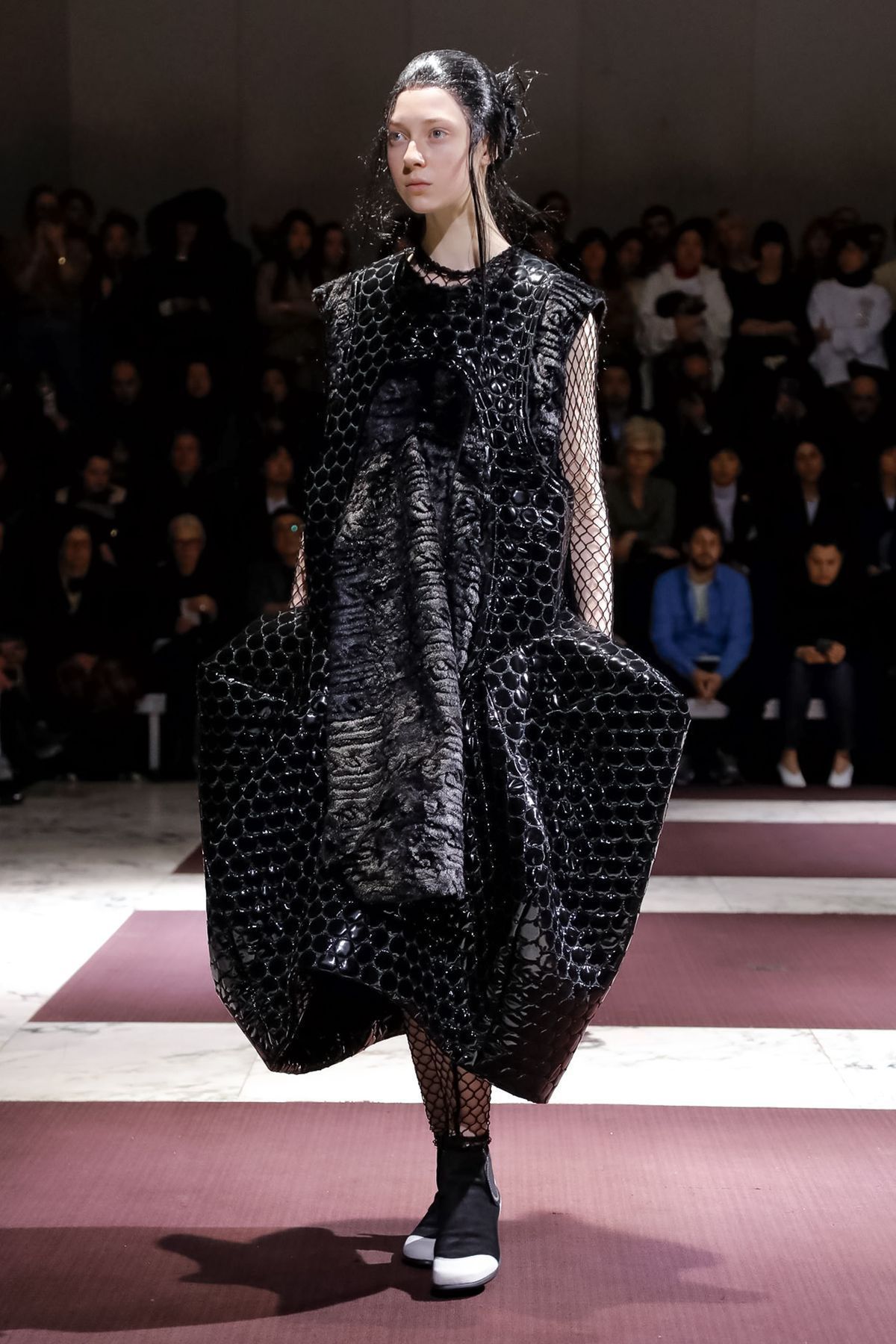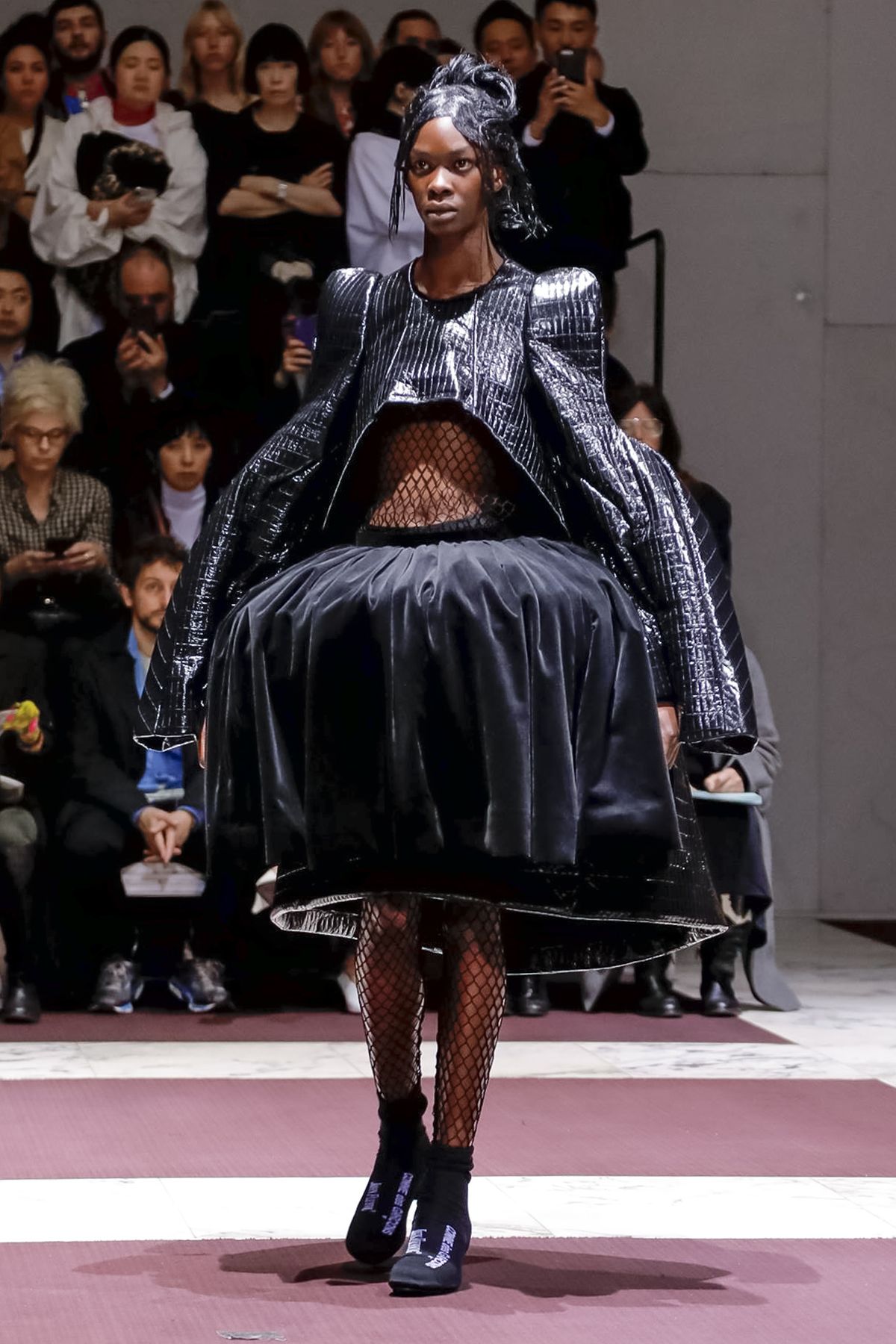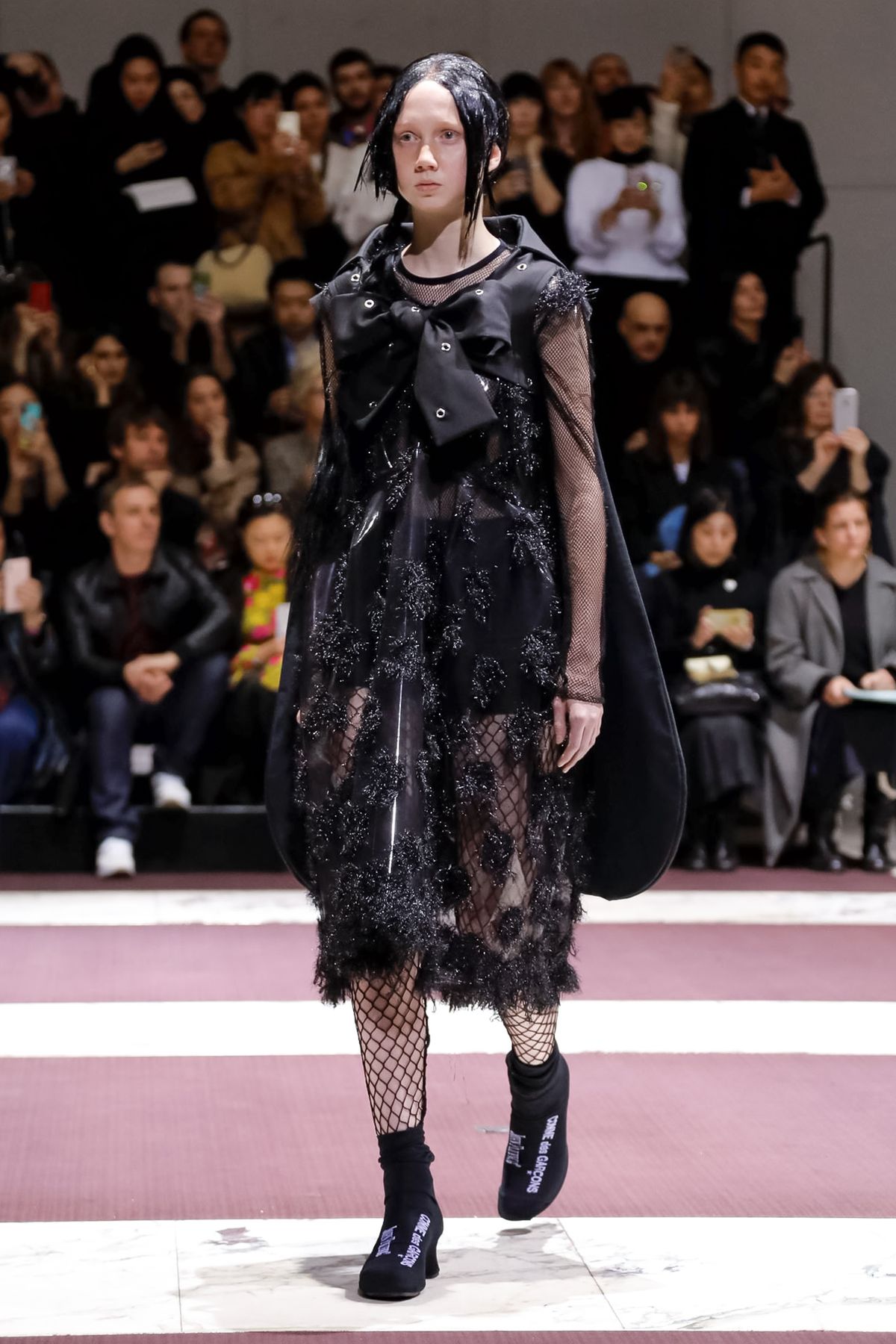 Comme des Garçons is not just clothing: the firm elevates fashion to an astonishing level that honours design understood as an art. The pieces, almost impossible to wear, reflected all of Kawabuko's admirable madness. Beauty is dead – CDG seems to say – the new aesthetic is uncomfortable, dark and overwhelming.