READ IN: Español
Comme des Garçons once again surprises on the Autumn/Winter 2021 catwalk by presenting, in addition to its avant-garde garments, new collaborations with Nike and Salomon.
Entitled "Landscape of Shadows", the show features large silhouettes and a monochromatic palette. Extravagant sleeves, oversized garments and hats created by Ibrahim Kamara (stylist and editor-in-chief of Dazed) take centre stage.
The Japanese avant-garde brand par excellence never leaves anyone indifferent. And when it's time to present a new collection, all eyes are on Kawakubo's footwear. The designer unveiled customised XA-Alpine and Cross trail shoes in collaboration with Salomon.
Also unveiled was a selection of monochrome Nike Premier football boots modified with a built-in heel for a COMME des GARÇONS style touch.
"In the midst of the incessant overflow of diverse things, the deluge of colour, the flood of sound and the avalanche of information… I needed to take a break in monochrome serenity," explains Rei Kawakubo.
Don't miss any detail of this new collection that breaks, once again, with the established.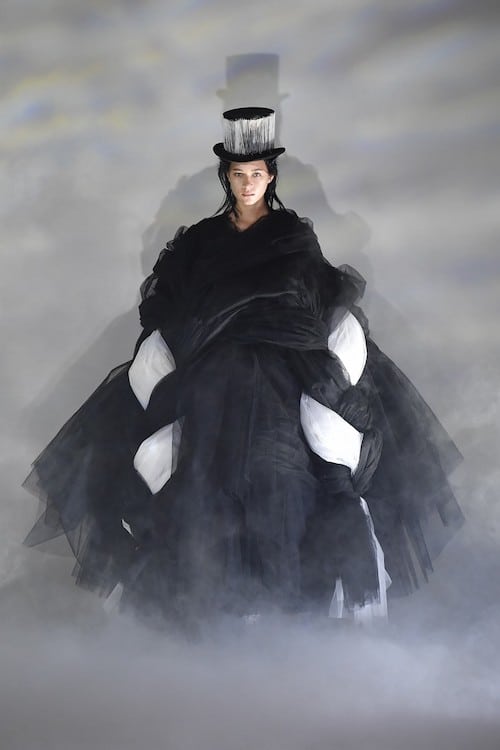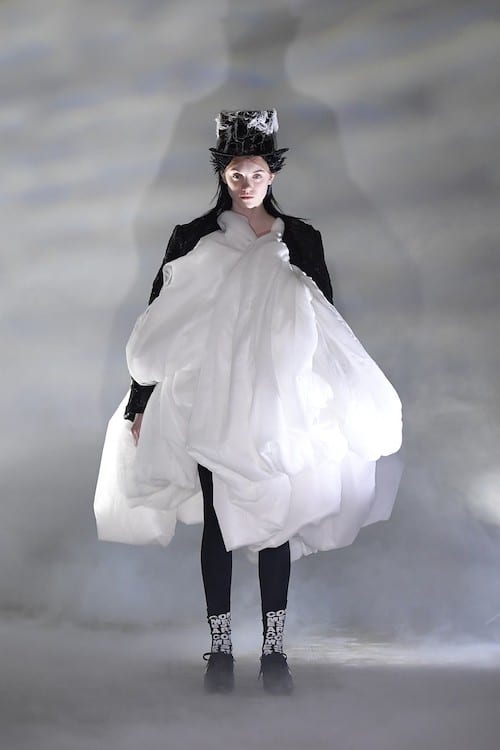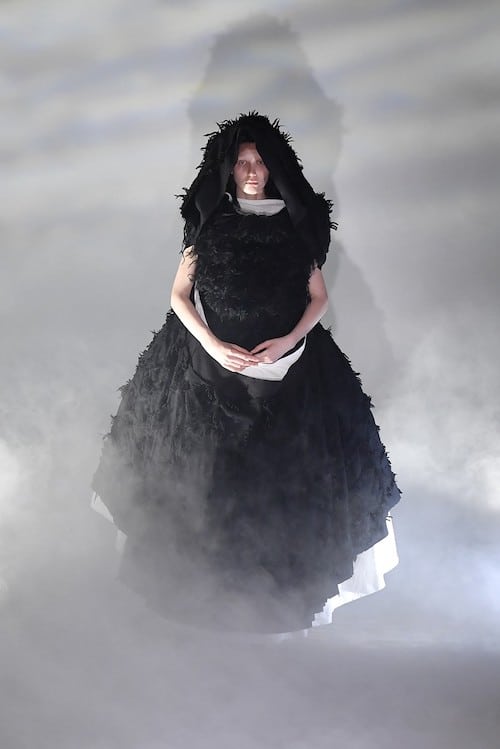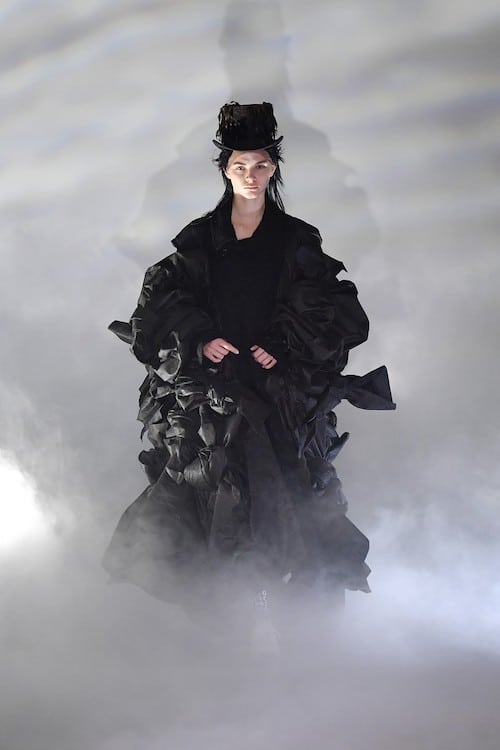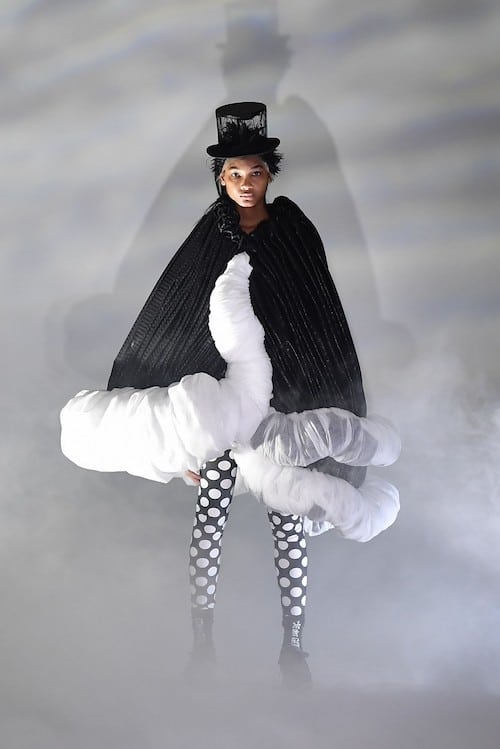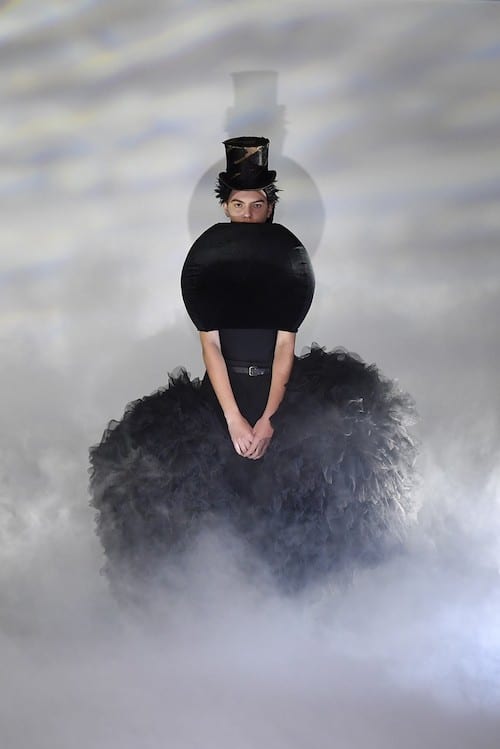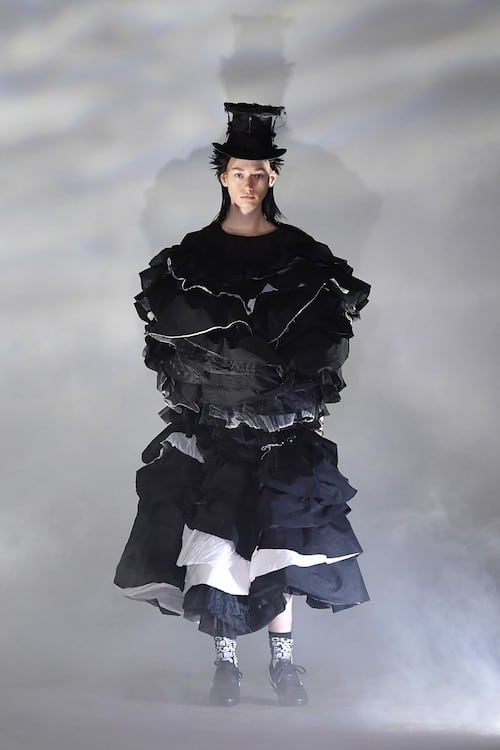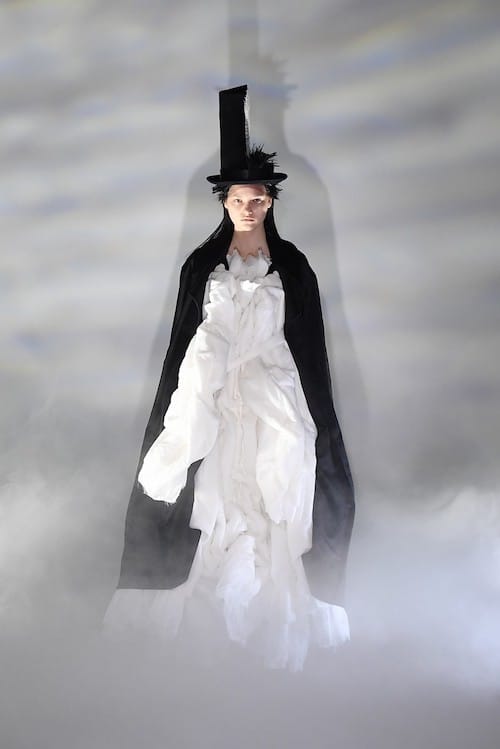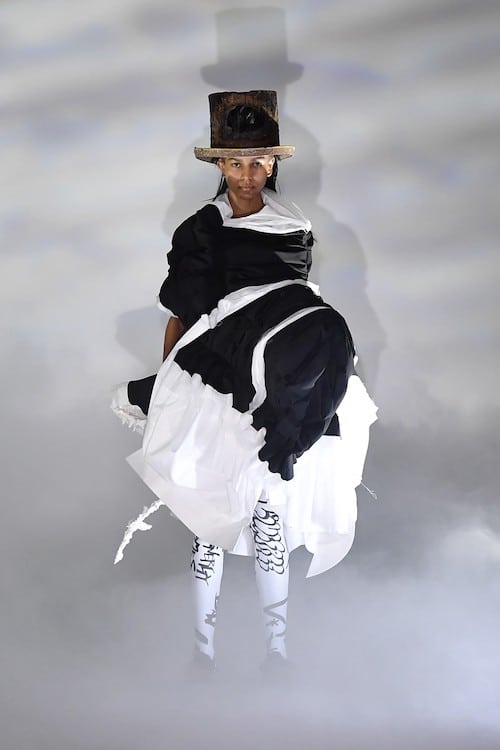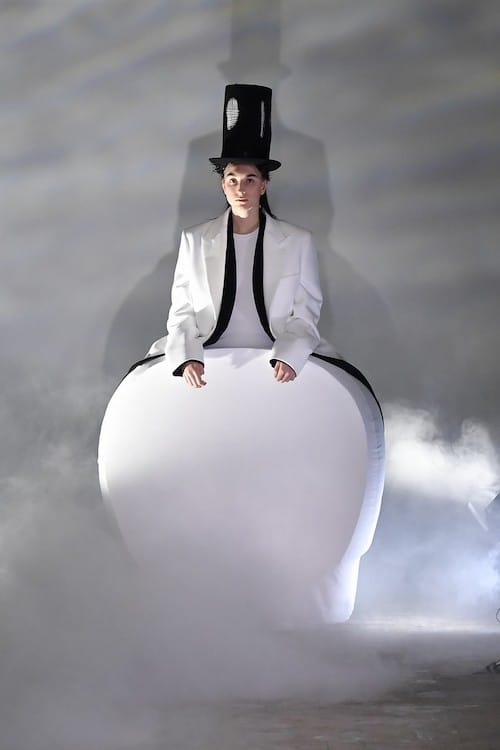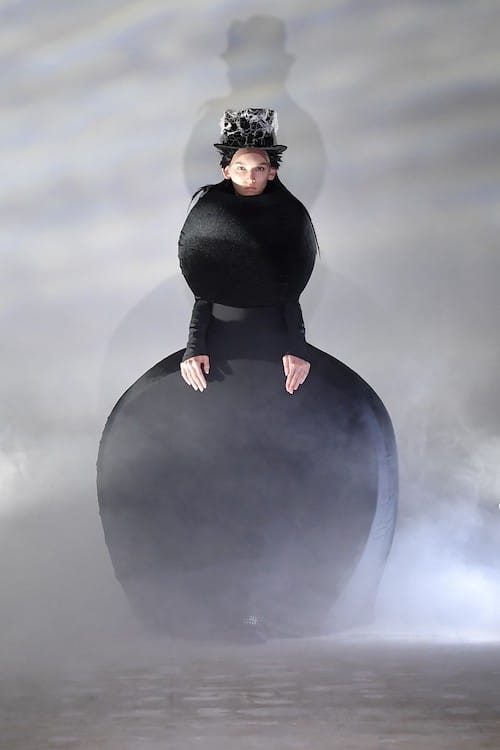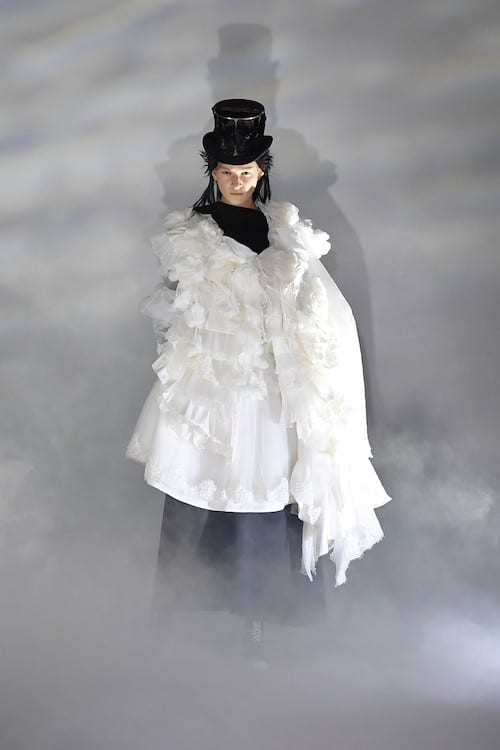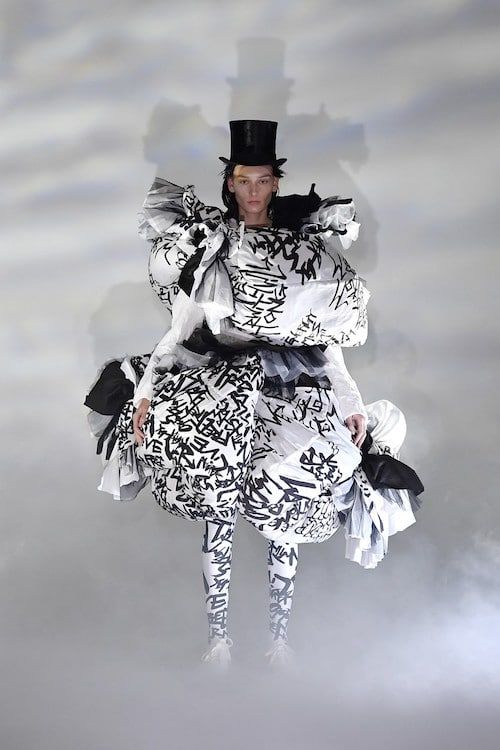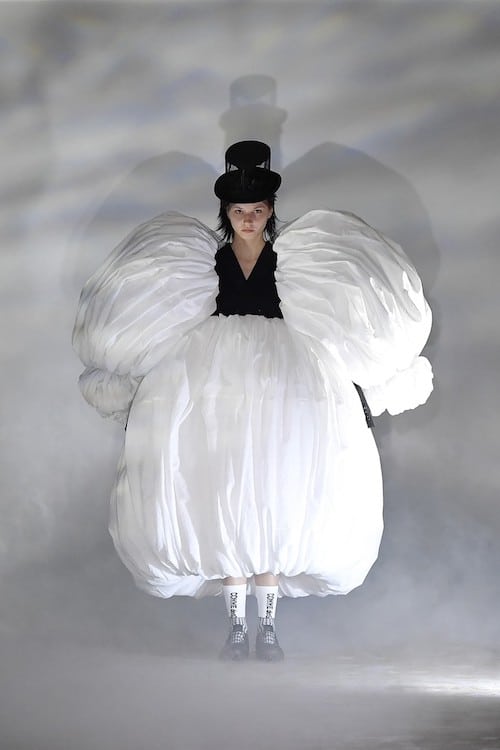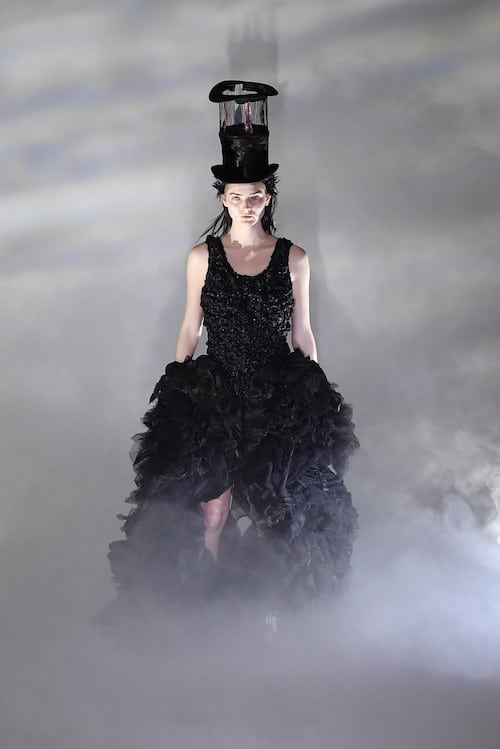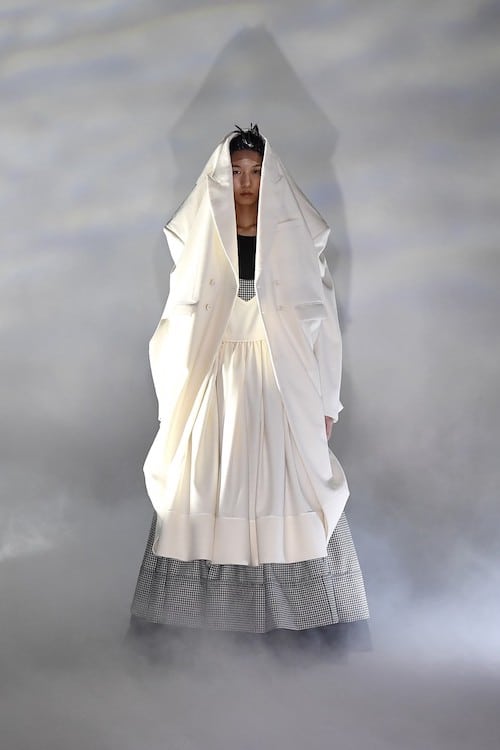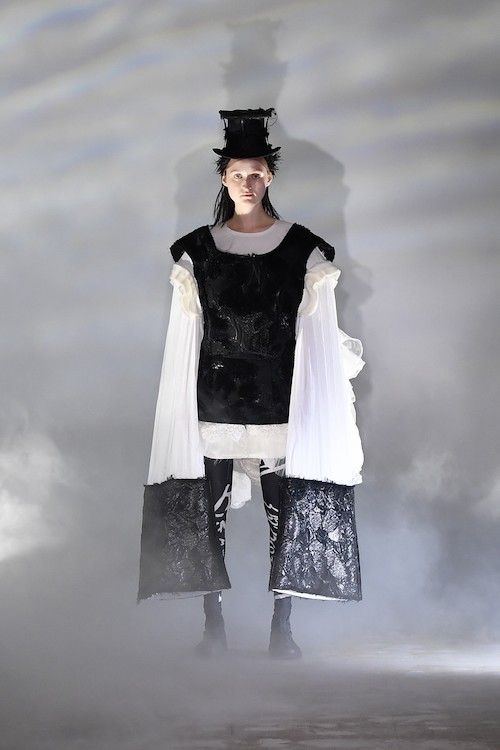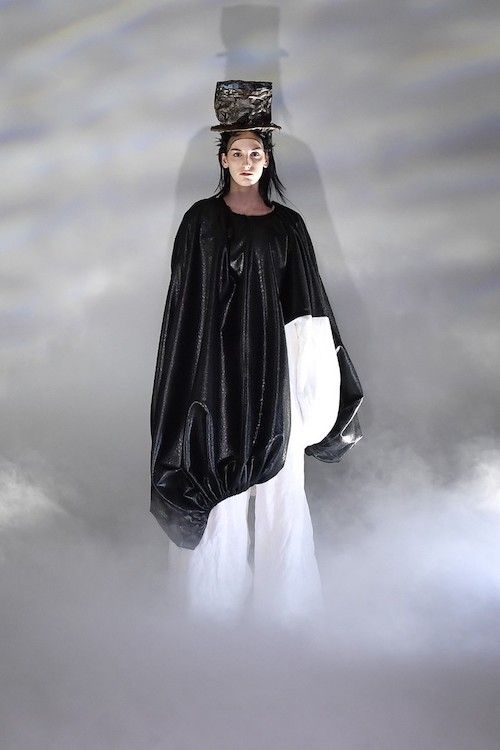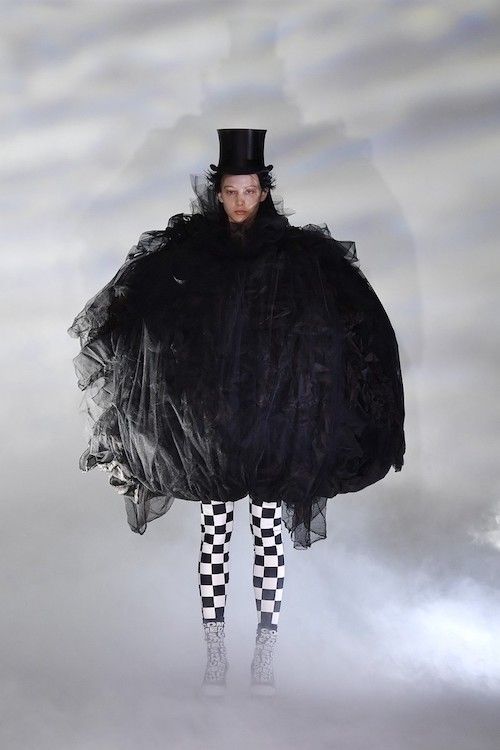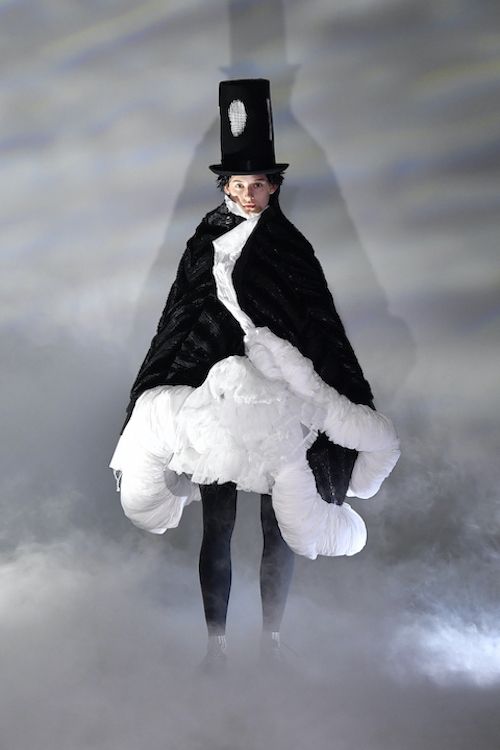 For more fashion news, visit our website.