READ IN: Español
sivasdescalzo introduces Cool Kids Club by diving headfirst into the metaverse with the launch of its first limited edition NFT series.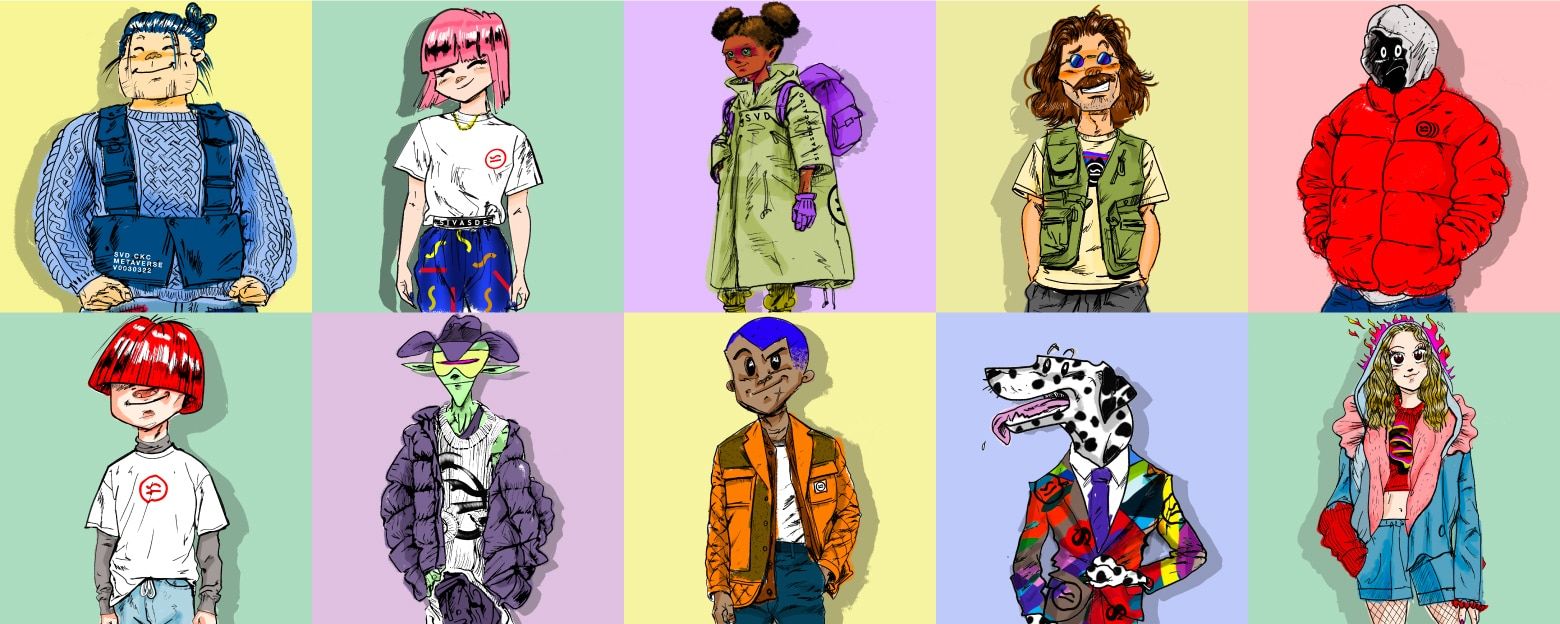 SVD knows that the future lies in these emerging universes and, as a declaration of intentions, opens a space that feeds back to the community by sharing ideas, taking part in design teams and making collective decisions. In short, where each member feels represented by the club's logo and contributes through their ideas and values.
This first release introduces the 10 Cool Kids Club characters. From 24 May, the first 100 variations of the characters will be available for purchase through the raffle and, in consecutive drops, these main characters will develop their personalities, changing their style and playing with their singularities. CKC members will have the opportunity to choose the character they most identify with and have the most affinity with, choosing their hobbies, interests or fashion tastes.
Nora, «Animals first, then humans»; Mars, who like Tetsuo hides his superpowers; Dots, the dog who invests in crypto and collects cars? These are just some of the protagonists of the NFTs to be released. The inspiration for these characters comes from the idea of a diverse and inclusive place where everyone can "perform" the individual they want.
Rubén García, CEO of sivasdescalzo, says that their "intention was to be the vehicle to generate experiences in the physical and digital world. We wanted to explore the new era of web3 through new technologies and thus boost our virtual community".
Raúl Fernández, Creative Director, also talks about the inspiration behind CKC: "When you look at the Cool Kids Club universe, you can appreciate certain musical roots, as it draws a lot from garage references, graffiti and 90s aesthetics… In short, the characters are a graphic representation of all this".
For more information about the Cool Kids Club, please visit the SVD website.