READ IN: Español
The festival season is here and Levi's® has decided to get involved in Mad Cool, one of the most popular festivals in Europe. The leading denim brand has set up a stand for the customization and personalization of garments that will be available during the festival for free. Create your best look to enjoy the music outdoors!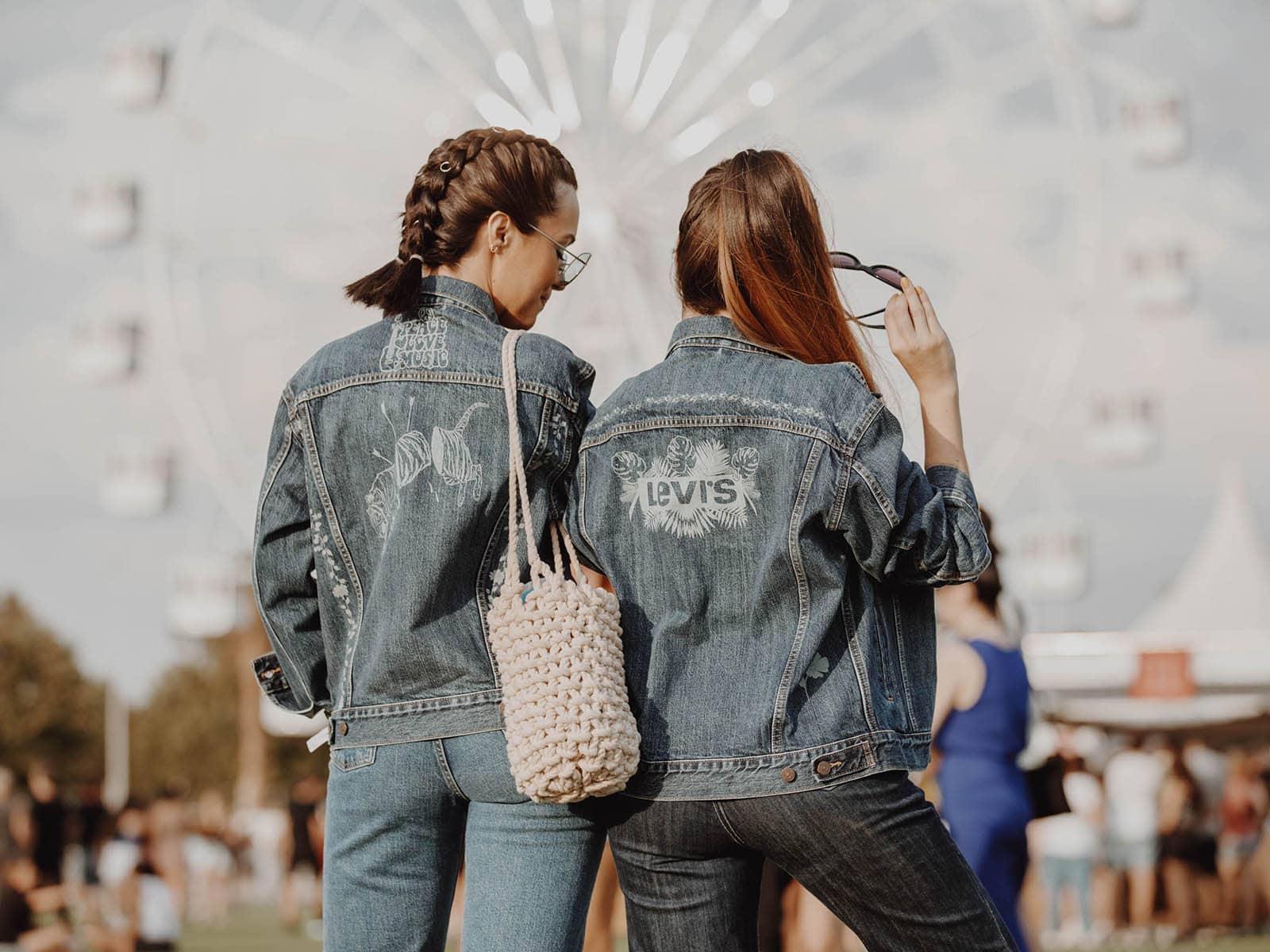 The brand will have a Tailor Shop so you can customize your Levi's® garments for free in its customization workshop. Come and bring your Levi's® garment to the festival! Because giving a second life to your denim will be possible with the different patterns, both with laser and stencil techniques, inspired by the bands that will perform at the festival. You will also be able to change the buttons of the garments with the colors of the season.
Besides being able to customize and personalize your Levi's® garments, the youtuber ByCalitos or the tik toker Tamara García Romero will join the brand to enjoy the festival. Through them we will discover all the activities that the label will carry out at Mad Cool. Other friends of Levi's® that will join the crew for one of the most anticipated events of the summer are: Omar ElPretinho, Maria Valero, Natalia Lacunza, Maria Escarmiento or Dante Caro.
The best looks: Levi's® x Mad Cool
This year, Levi's® Woman has a wide selection of shorts in different silhouettes, one of the key pieces of the festival uniform that can be used to put together any look. Highlights include the 501® '90s, Hailey Bieber's favorite, and the High Loose shorts in different finishes. In this selection could not miss the light dresses in different lengths, in various prints and pastel colors. The festival look is completed with the iconic Trucker Jackets.
As for men's looks, the 501® shorts are the star of the festival look. This season we find the 501® '93 fit, longer in length and straight leg, inspired by the silhouette of the nineties. Cuban-style shirts with different prints: stripes, squares, flowers and other motifs complete the look. The XX EZ Chino Shorts, corduroy Bermuda shorts in pink, blue and green, add a colorful touch.
The Levi's® collection of accessories, footwear and sunglasses completes the perfect festival look. Caps and bucket hats in bright colors and Sling Bags are essential to enjoy the best music outdoors. As for footwear, we find a wide variety of sneakers and, above all, the comfortable slippers and surf-inspired sandals stand out.
If you want to create your own Levi's® Summer Looks you can now access their latest collection through this link.
Counting down the days until Mad Cool x Levi's® kicks off!