READ IN: Español
Crocs is sweetening its iconic Classic Clog and Classic All-Terrain Clog with our favourite cereal brands.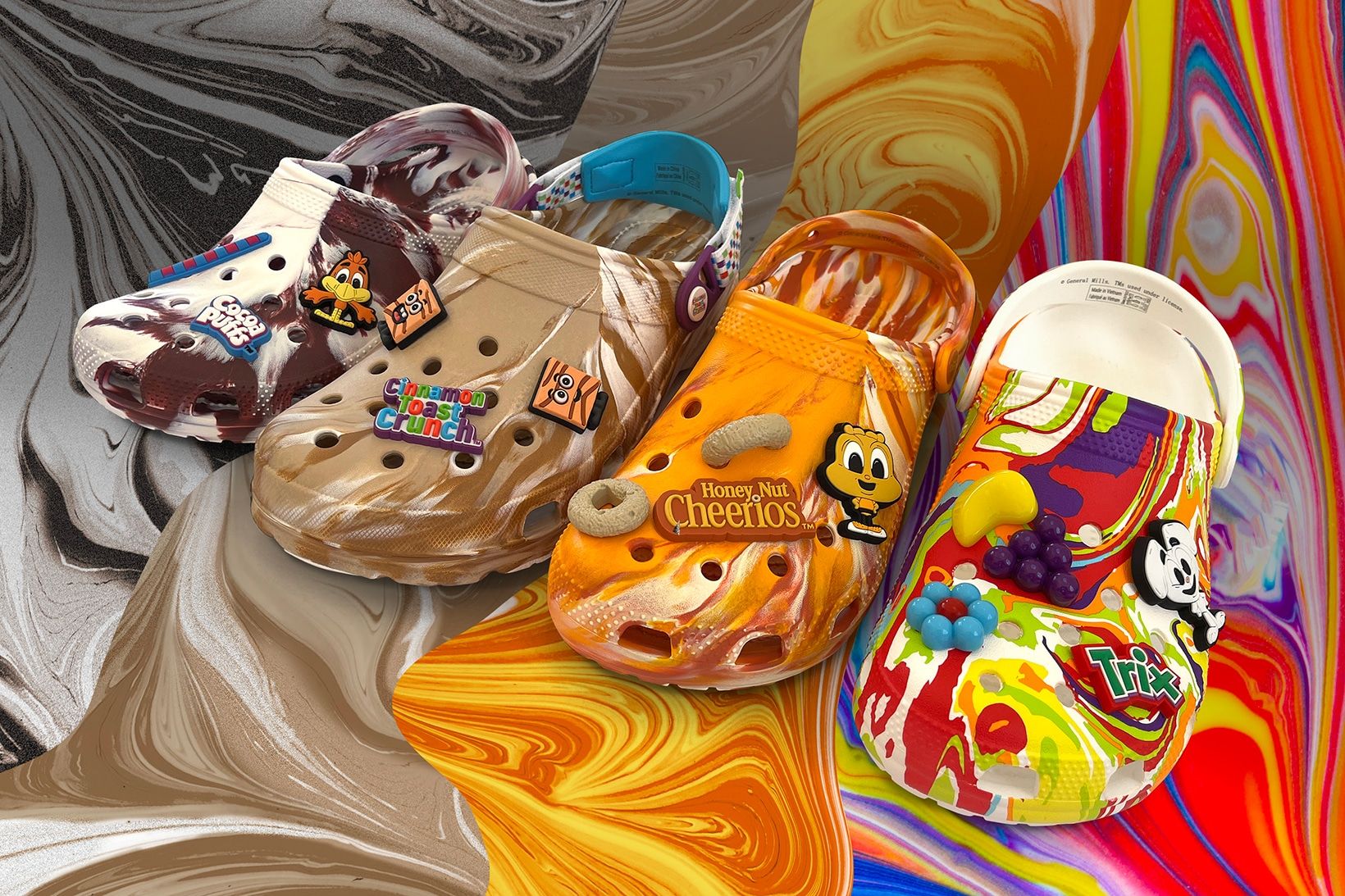 The quintessential summer shoe brand has just collaborated with food multinational General Mills. The launch includes new Crocs designs inspired by the company's most popular cereals: Cinnamon Toast Crunch, Trix, Honey Nut Cheerios and Cocoa Puffs.
The collaboration features the Cinnamon Toast Crunch Classic in a mix of light brown and white. As well as Cocoa Puffs in dark brown and white, Honey Nut Cheerios in shades of orange, brown and white and Trix with bunting. All are topped with cereal-themed Jibbitz™.
Ver esta publicación en Instagram
The Cinnamon Toast Crunch Classic is available at Foot Locker from 28 April. The second limited edition release will be launched in July.