READ IN: Español
Oro Jondo presents the definitive book that covers the entire history of gas station music: Dame más gasolina. In a visual way, it reflects the evolution from the irruption of the cassette in Spain in the mid-seventies to the present day.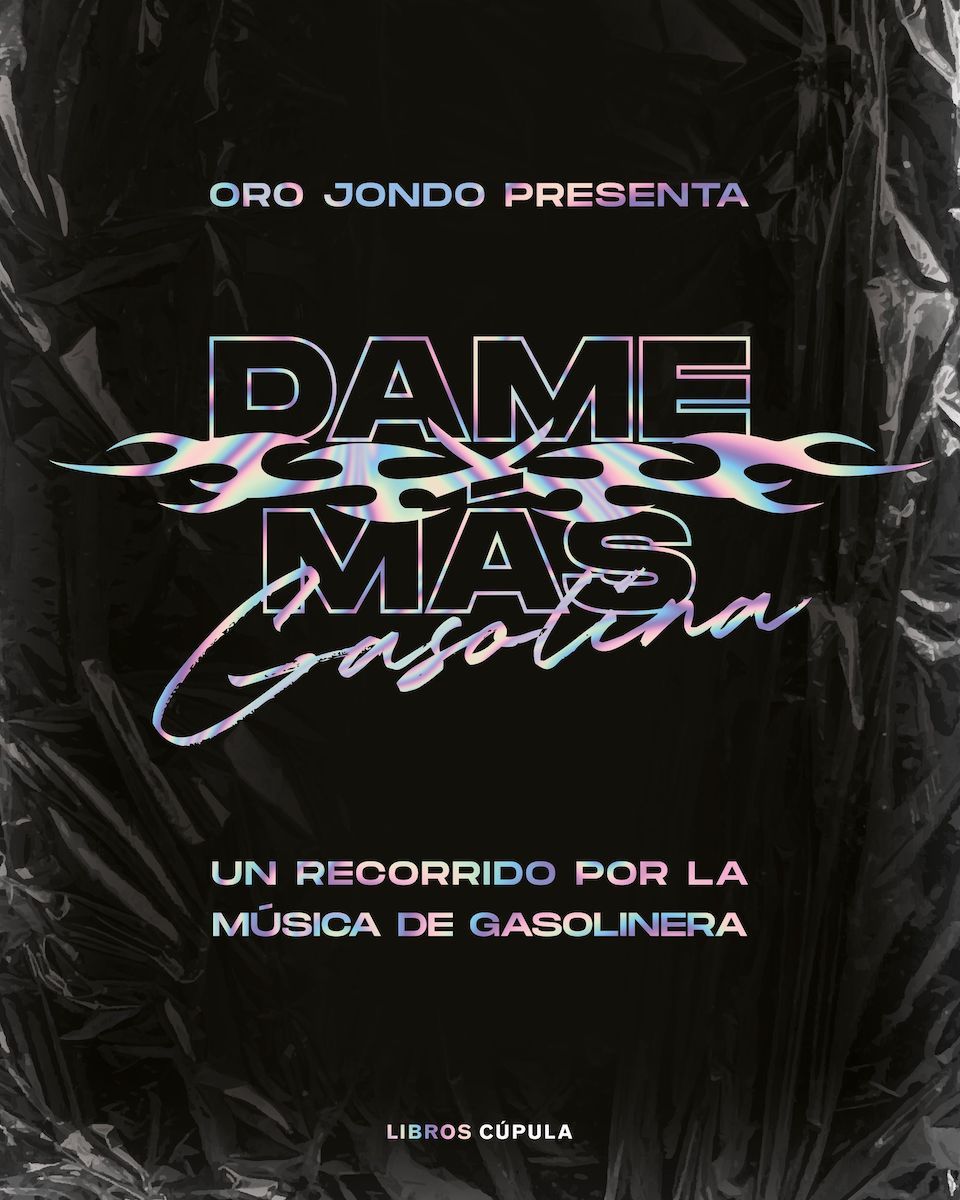 We all know what we mean when we talk about «gas station music». We could define it as all that music consumed by the popular class that triumphs in spite of not being accepted by the critics nor supported by the media. It is music reviled by the music guild associated to the marginal, to bad taste, to the tawdry, to the kitsch, to the slum and to the lack of criteria and class.
One of the national groups that best exemplifies this concept is Camela, because despite being the second band that has sold the most records in Spain, it has hardly had the support of the industry. However, other artists who have obtained much less reach have been supported by the industry.
The gas station as a musical point of sale made sense in the early 70's thanks to the arrival of the cassette in Spain. Gas stations used to have (and some still do today) displays full of melodic music, copla, flamenco and rumba; styles to which, with the passing of time, new ones were added.
Dame más gasolina is a musical journey through the «gas station music» that has accompanied us from the last century to the present.
It reviews the different artists and styles, and their evolution in aesthetics, sound and formats. All this narrated visually through the look and style of Oro Jondo's digital collages. In addition, the designs incorporate QR codes linked to playlists of outstanding songs, performances, interviews or iconic moments of the artists.
Dame más gasolina is already available on the Oro Jondo website and also in several bookstores such as La Casa del Libro or FNAC.
If you want to find out the latest news about music, fashion and current affairs, visit our website.