READ IN: Español
"Create good products, stir emotions, respect the brand's heritage" – Dr. Martens' new creative director Darren Mckoy approaches design from a global point of view as the iconic British brand innovates with its offerings.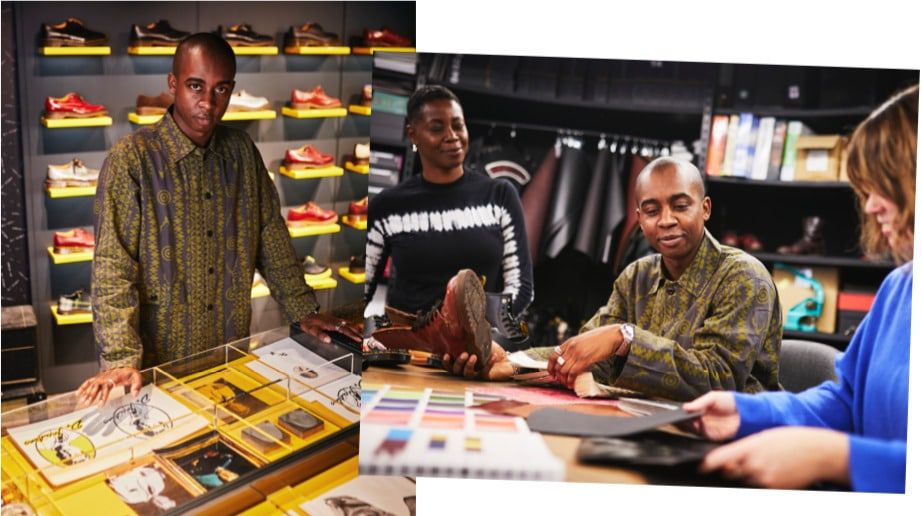 Change is here, and Darren Mckoy, affectionately known as DMac, takes the helm of the Dr. Martens design team as the brand's new global creative director. A position steeped in the subcultural legacy of a brand that always strives to evolve, grow and adapt to the times. Half conservative. Half innovator. Darren, like almost everyone in the DM family, has been wearing Dr. Martens forever.
For Darren Mckoy, first and foremost is the history and legacy of Dr. Martens
"We will continue to innovate and tell the brand story through the way we create, the processes we adopt and the way we engage with those who wear our shoes. But we will always pay tribute and have respect for the legacy and history of our brand."
A step towards his new position
"It has been very easy for me to take on this new role because we have such talented designers and creatives. My responsibility, which is huge, is to continue the protective mentality that has brought us to where we are today. It's a real honour to be in this role and to be surrounded by like-minded people who have a personal connection to Dr. Martens."
Respect for the Dr. Martens heritage
Dr. Martens has been with Darren all his life, ever since he put on his first boots as a student, boots that would stand up to anything. He is well aware that many Dr. Martens customers also have an important personal connection to the brand.
What makes Dr. Martens so special?
"What distinguishes Dr. Martens from other brands is that it was created by our customers. Many subcultures have made it their own, bringing a new dimension to the brand's identity. An alternative touch that is fundamental to Dr. Martens. Our simplicity cuts across narratives. People can wear our 1460, 1461, etc, any way they want. It's not something that is fashion driven, and I love that."
Adam Meek, Chief Product Officer, on the new Creative Director
"As Darren and I joined our positions it was clear that he has been a great inspiration for our product strategy. Darren has been at the forefront of reinforcing our iconic original product, while inspiring us to be innovative without losing touch with our heritage. And not forgetting the most important thing: to create tough, durable footwear – to protect our feet and our brand!"
And speaking of Dr. Martens… Have you seen their selection of sandals?