READ IN: Español
The photographer (@david_lachapelle), known for his surreal portraits of celebrities, has joined Lavazza (@lavazzaofficial) to create the 2020 calendar.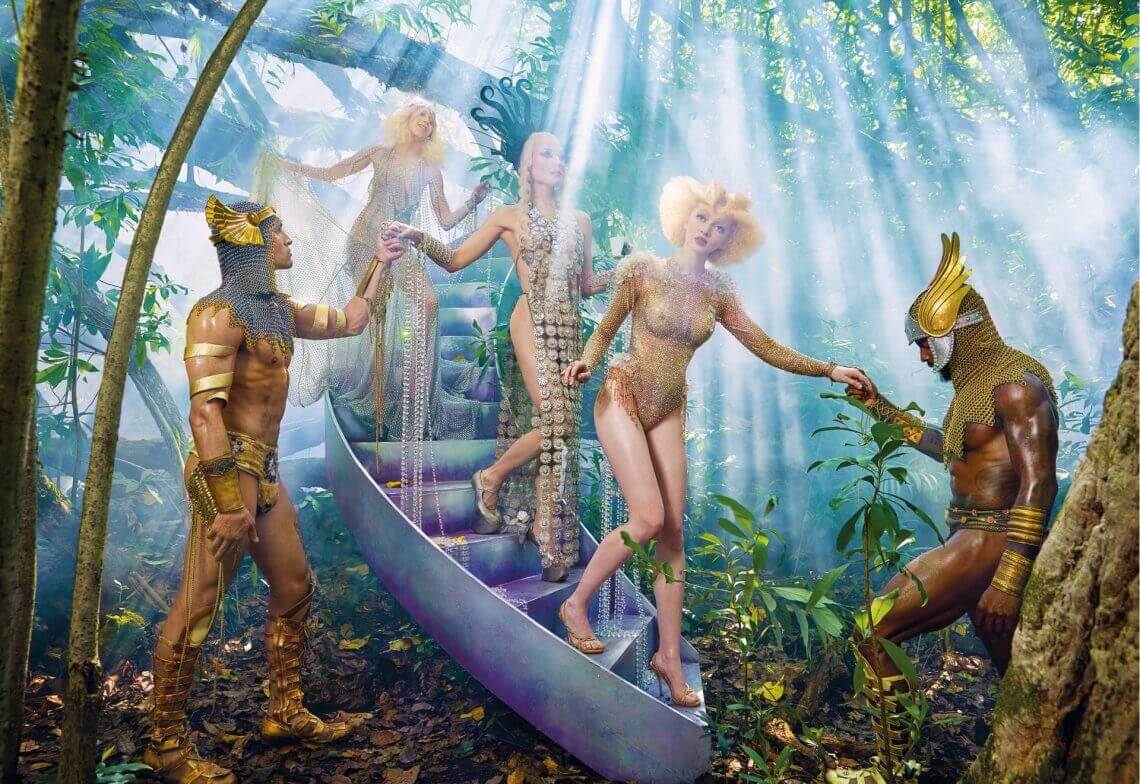 His provocation returns to the famous calendar of the Italian coffee brand Lavazza, this being his third collaboration. The first time goes back to 2002, with the calendar 'Espresso & Fun'. Ten years later, the American photographer was chosen as one of the twelve masters of photography protagonists of 'The Lavazzers'. Now they are coming together again to make the calendar for the year 2020.
"I like to provoke from an artistic point of view but not in the sense of bothering other people."
The artist, discovered and protected by Andy Warhol in the early 1980s, has photographed an endless list of stars, from Elton John to Kanye West. In recent years, however, LaChapelle has focused on environmental issues and landscape photography.
This new project is a tribute to the relationship between humanity and nature. This is why the photographer has transferred his particular colourist and baroque style to Hawaii.
"It is said that images never lie. Mine do."