READ IN: Español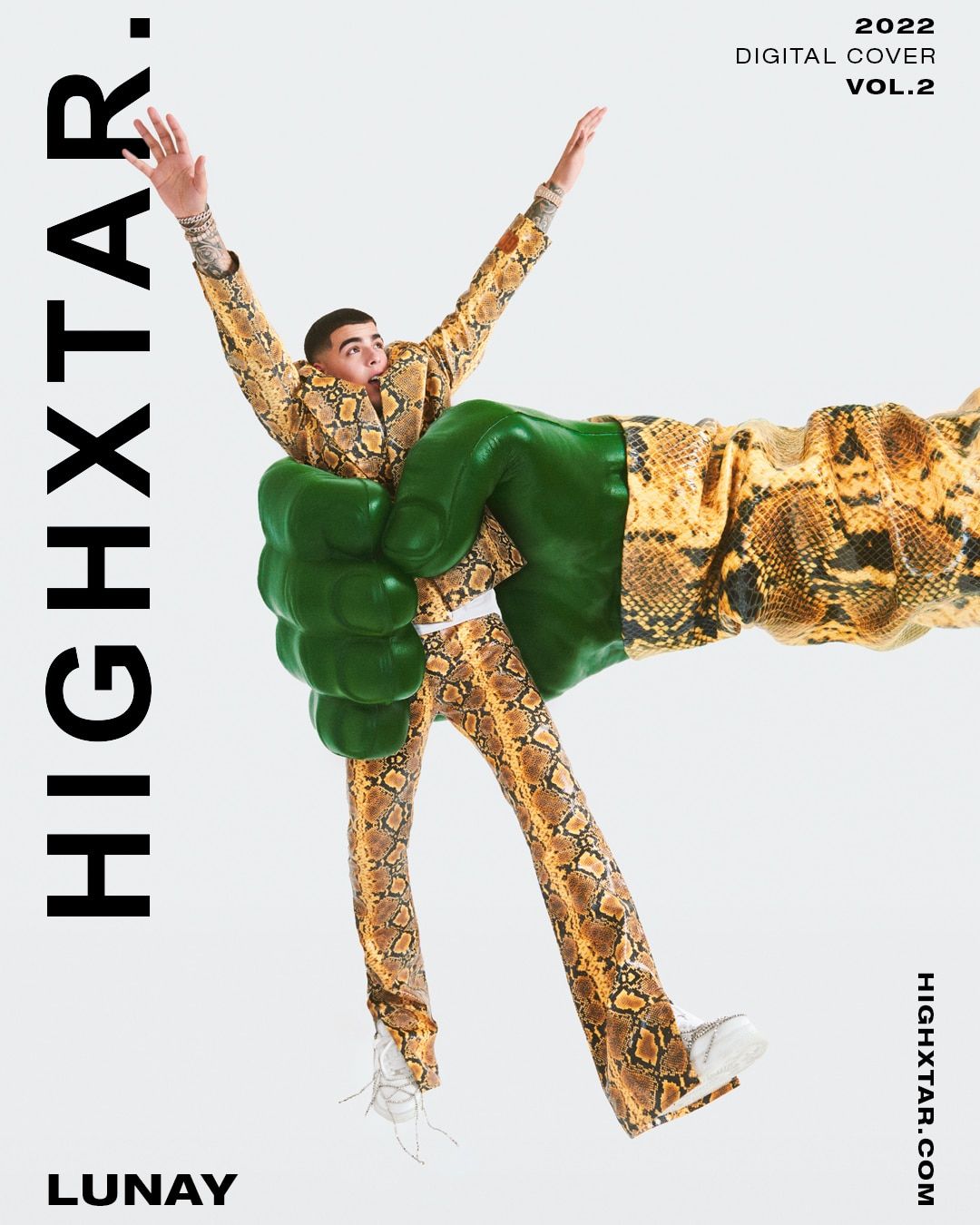 At HIGHXTAR. we celebrate the arrival of spring with our second Digital Cover with one of the most promising latin singers of the moment: Lunay. At only 21 years old, the Puerto Rican has become one of the figures with the most potential among the new generation of urban artists.
The success of his song "Soltera" has led him to release a remix with Daddy Yankee and Bad Bunny that already has 803 million views, as well as collaborating with big names such as Rauw Alejandro, Natti Natasha, Becky G and Ozuna. And if that wasn't enough, he is starting to make his first steps on the big screen.
The reggaeton singer met with the HIGHXTAR. team to talk about his professional career, his future plans and the tour he is going to do in Europe this summer. Taking advantage of the occasion, we shot an editorial in which the young talent shines in total looks from GCDS SS22.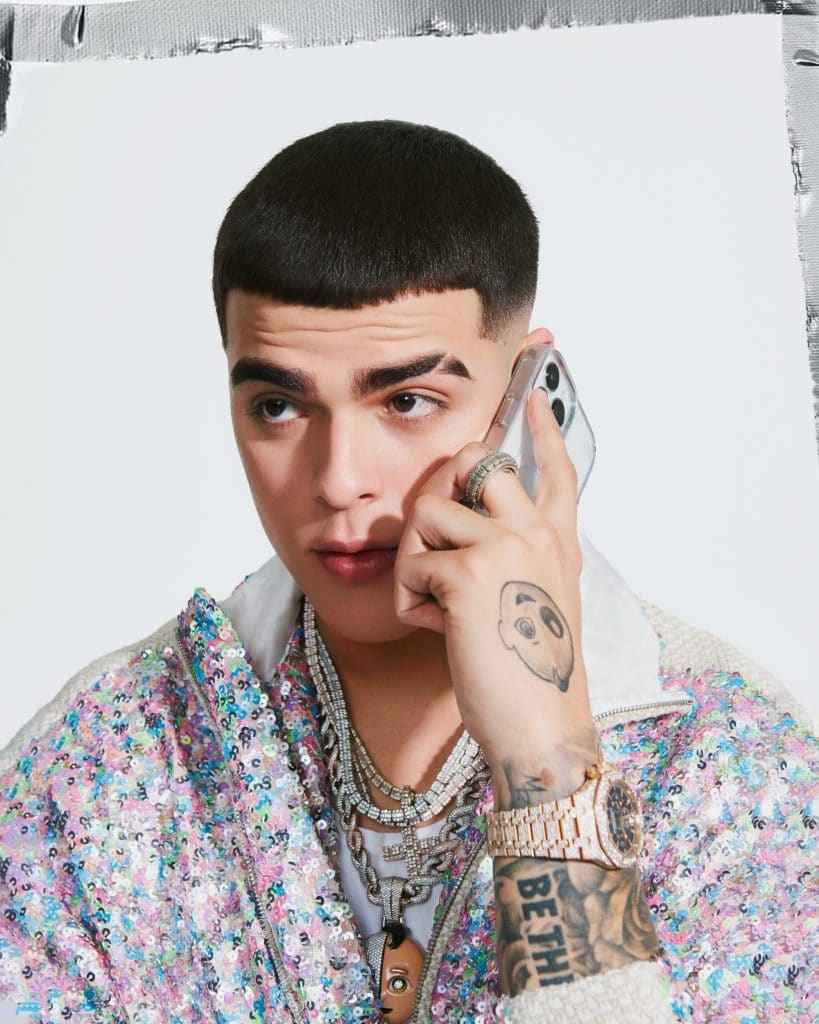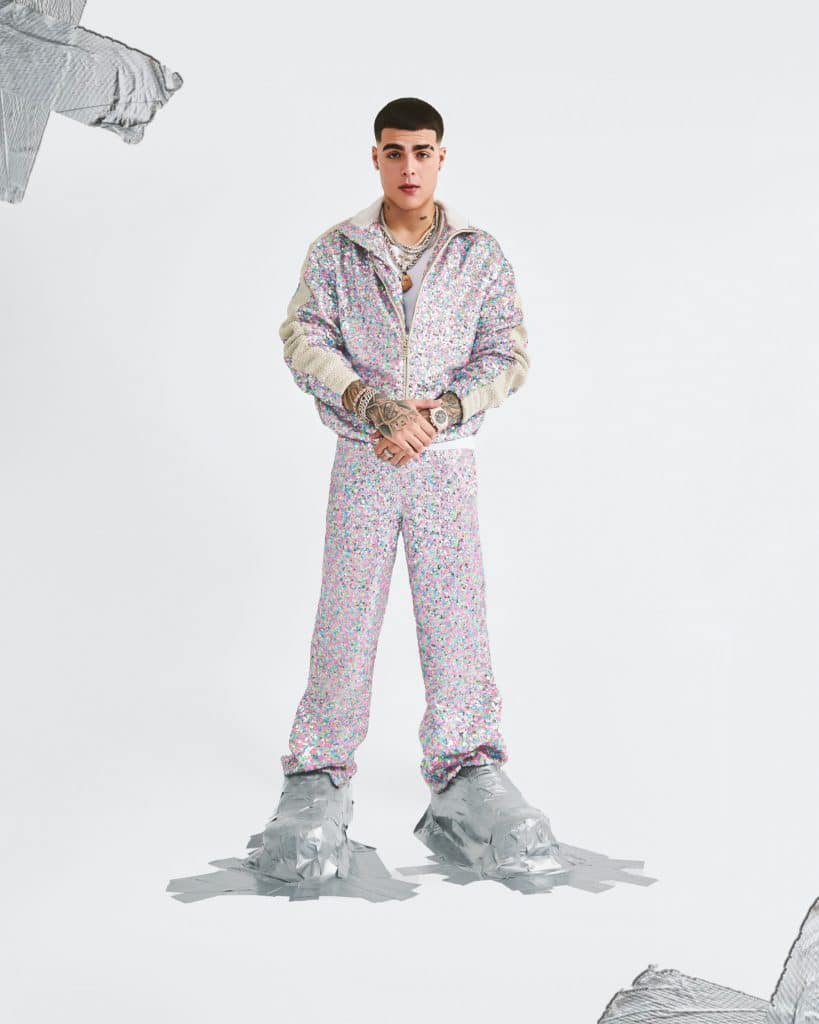 Highxtar (H) – First of all, how is Lunay personally and professionally?
Lunay (L) – Right now, I feel like I'm living and enjoying everything, being myself. Maturing and experiencing things out there in life.
H – At only 21 years old, you have become one of the most promising figures of the new generation of urban artists: how and when did you start in the world of music?
L – I started when I was fourteen. At 13 I was already singing in church, but a year later I wanted to show the world what I was made of through an improvised video on social networks. And that's how I got opportunities, signed a contract and we are still working today. I would like to send a message to young people: don't give up and know that there is no age to succeed.
H – You have collaborated with great artists such as Rauw Alejandro, Natti Natasha, Bad Bunny, Becky G or Ozuna. Any anecdote you can tell us?
L – I get something super cool from all of them and I always learn new things from them. But I want to point out that Rauw is a great partner and that we recently went to a party together in Madrid (laughs).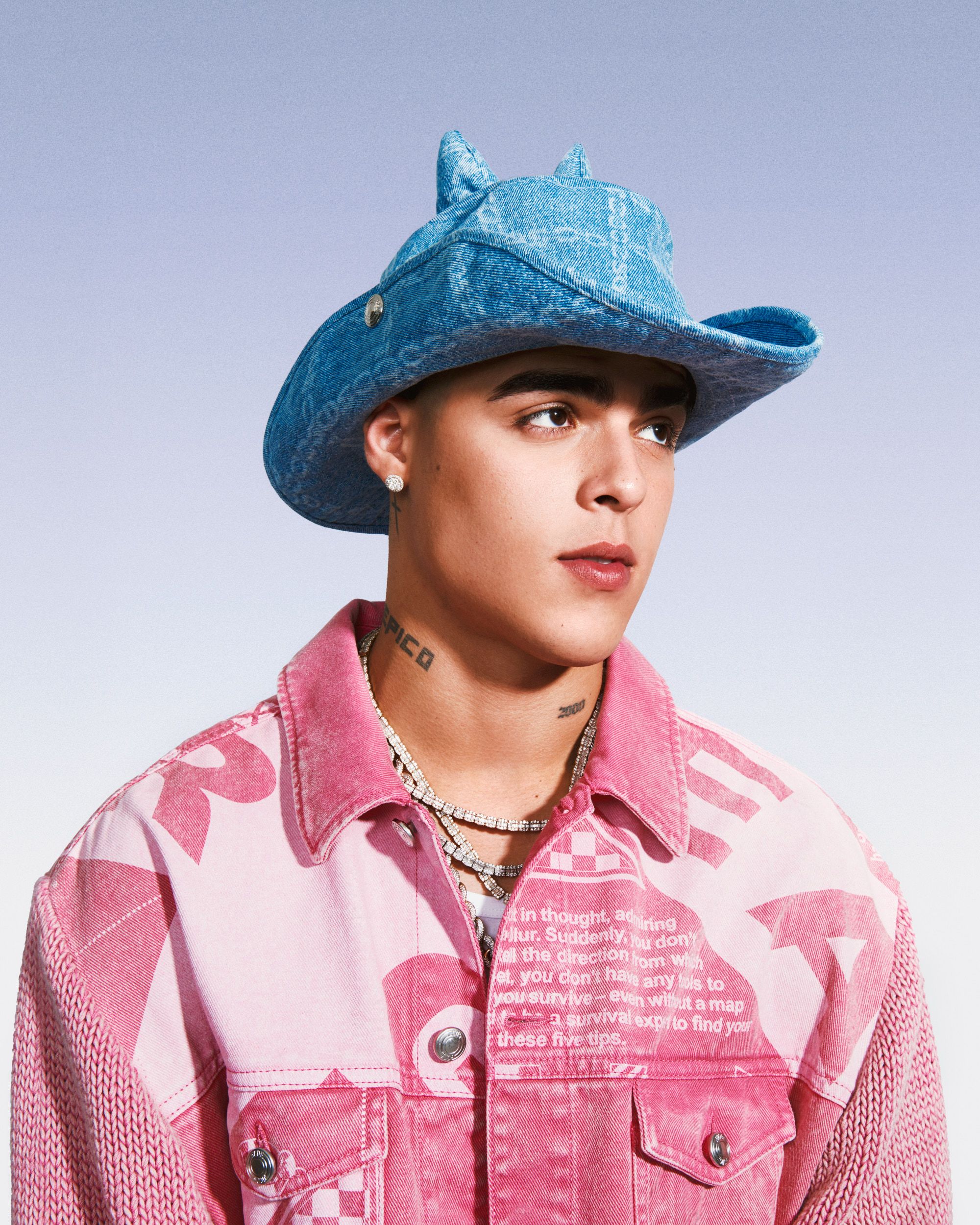 H – With tracks like "Soltera" you change the stereotypical view of reggaeton. What is your purpose in the scene?
L – With every song, whether it's for women or not, whoever I want to reach, I want to change the scene. In this case I wanted "Soltera" to become the anthem for single women.
H -Last summer you released your second album "El Niño", why this title?
L – I consider myself a hard-working, dreamy kid and before I grew up I wanted to put aside my legacy as a young man and the good things I did on this record.
H – You are about to start your European tour, where and when will we be able to see you in Spain?
L – In Madrid, Benidorm, Seville, Canary Islands, Ibiza, etc. It's the first tour I've done this big outside Latin America and I'm very excited. Festivals include the Big Sound Festival, Reggaeton Beach Festival, Puro Latino Fest and more.
H – What would you say to your Spanish fans who haven't seen you in concert yet?
L – I would tell them that they are going to experience something unique, singing with me all the songs from the first to the last. Besides, there will be many surprises that I can't reveal yet, such as the special guests that will appear.
H – We have seen that from the beginning you have taken great care of your image. What was the first garment in which you decided to invest a lot of money?
L – The item or accessory I've spent the most money on so far is my personalised watch, I love it. I used to customise them myself at school, but now I can afford it.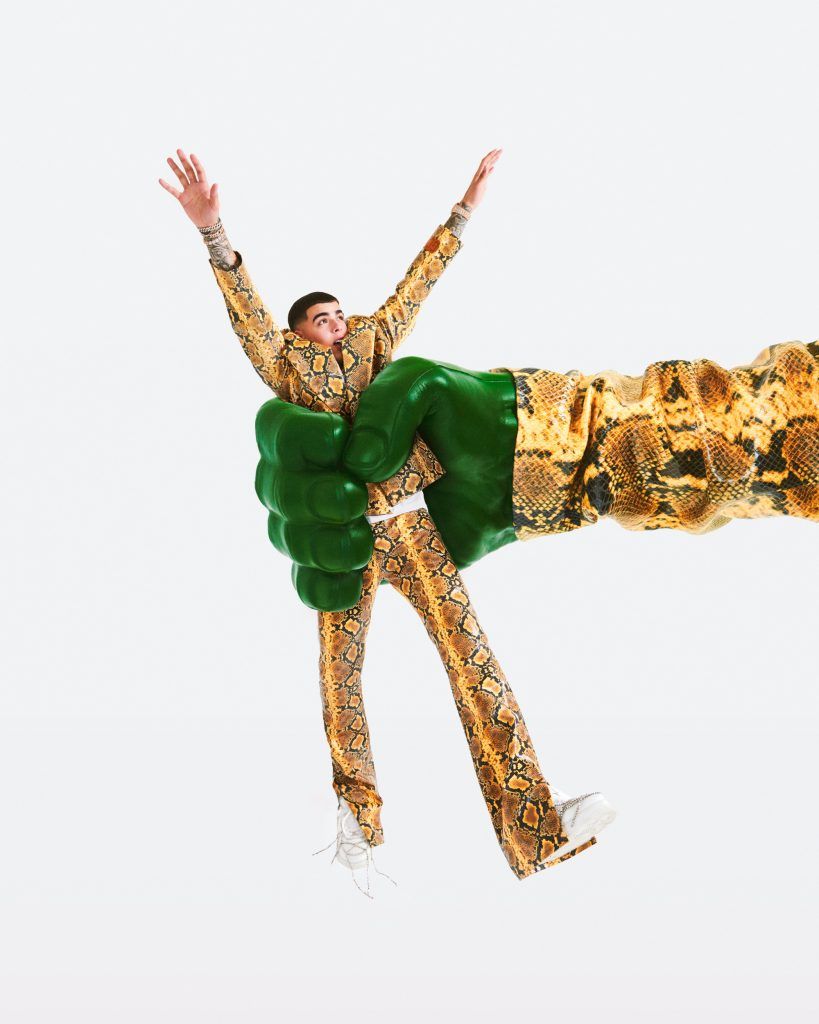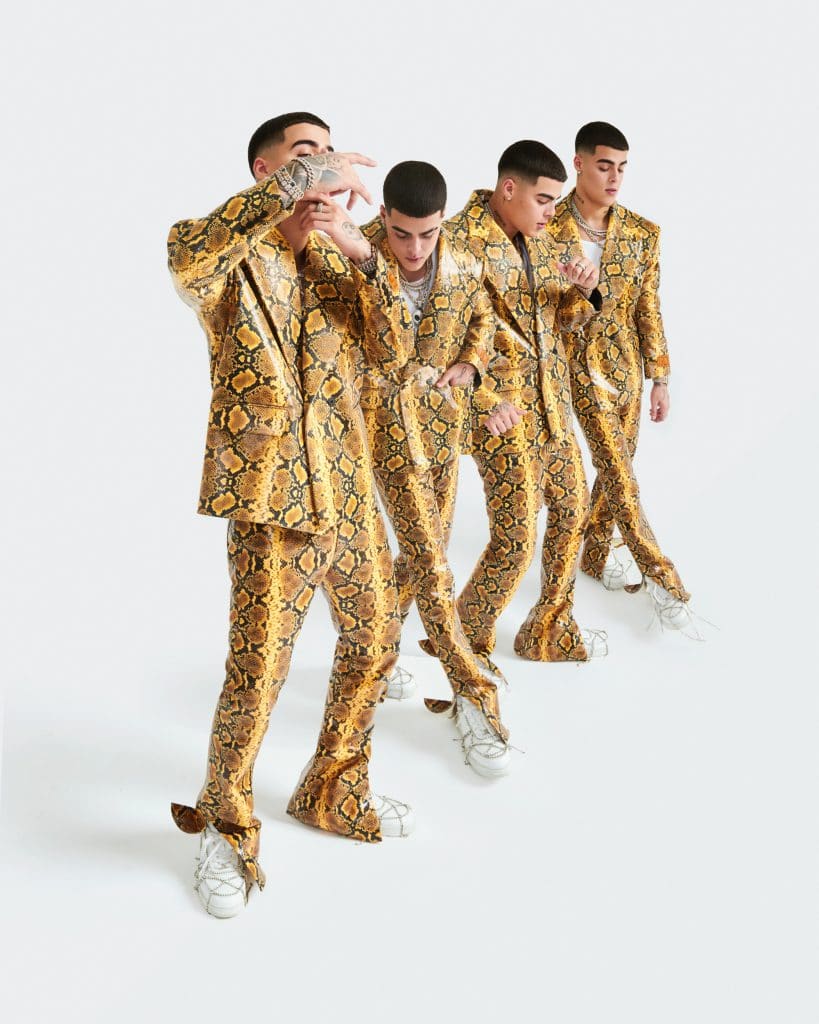 H – You had the great opportunity to sing at NBA Halftime 2022 with Duki, what did this mean for you?
L – It has been one of the greatest things that has ever happened to me. I've gone from playing basketball with my friends to singing at an NBA Halftime. The greatest thing. I'm very grateful.
H – Which Spanish-speaking artist would you like to collaborate with?
L – I would like to collaborate with Morad or Shakira.
H – What is the last search you did on Google?
L – Amazónico, the restaurant. Yummy.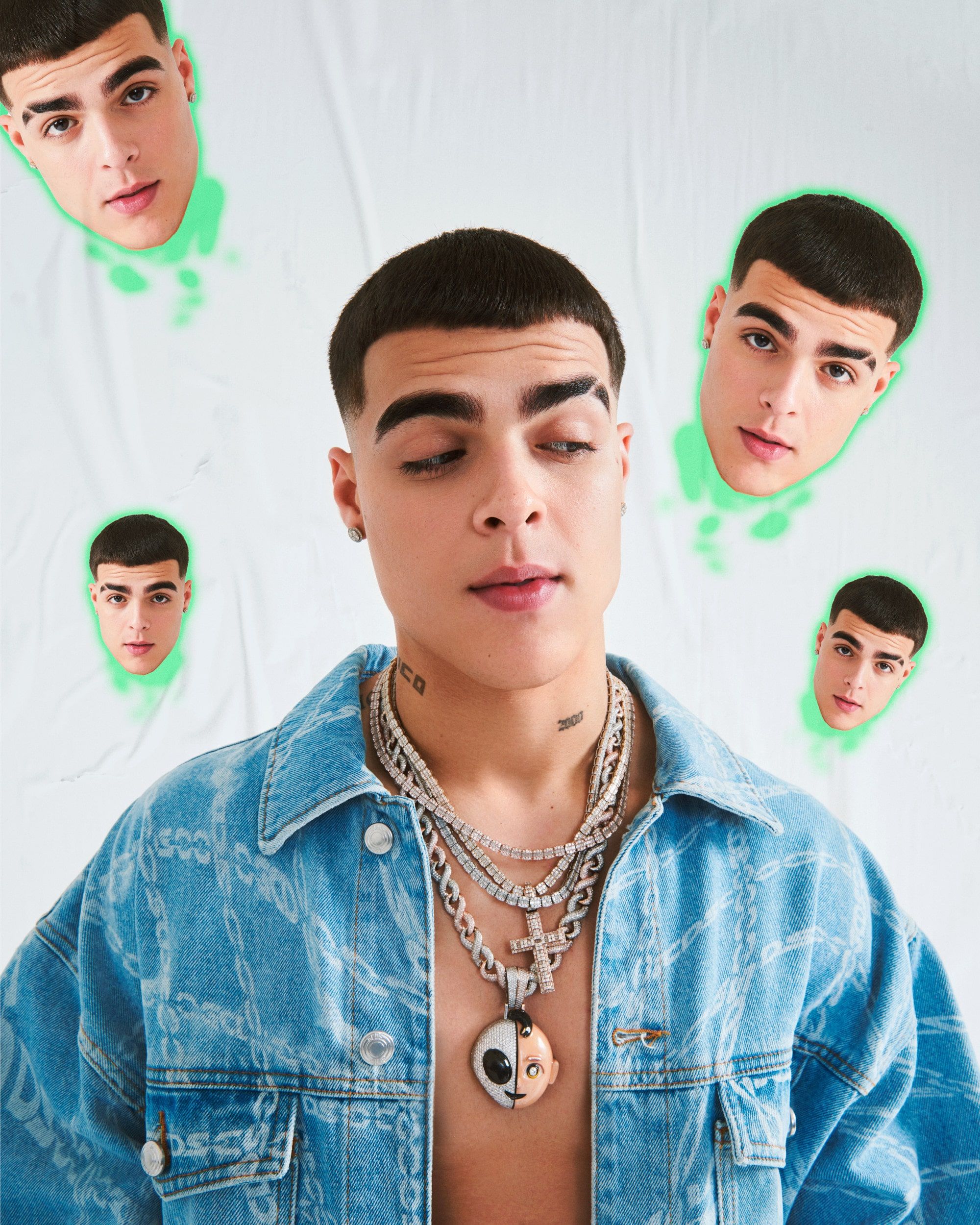 "I would like to send a message to young people: don't give up and know that there is no age to succeed"
Lunay
H – Have you ever looked yourself up on the Internet? What's the weirdest thing you've read about yourself?
L – Yes, and the most random thing I've found are collaborations that are totally fake.
H – What is the last YouTube video you watched?
L – "Welcome to my crip" by Jowell and Randy. My favourite song.
H – A song you can't stop listening to.
J – Bandida, a song of mine, I love it. It's not out yet. Stay tuned, you'll be able to listen to it soon.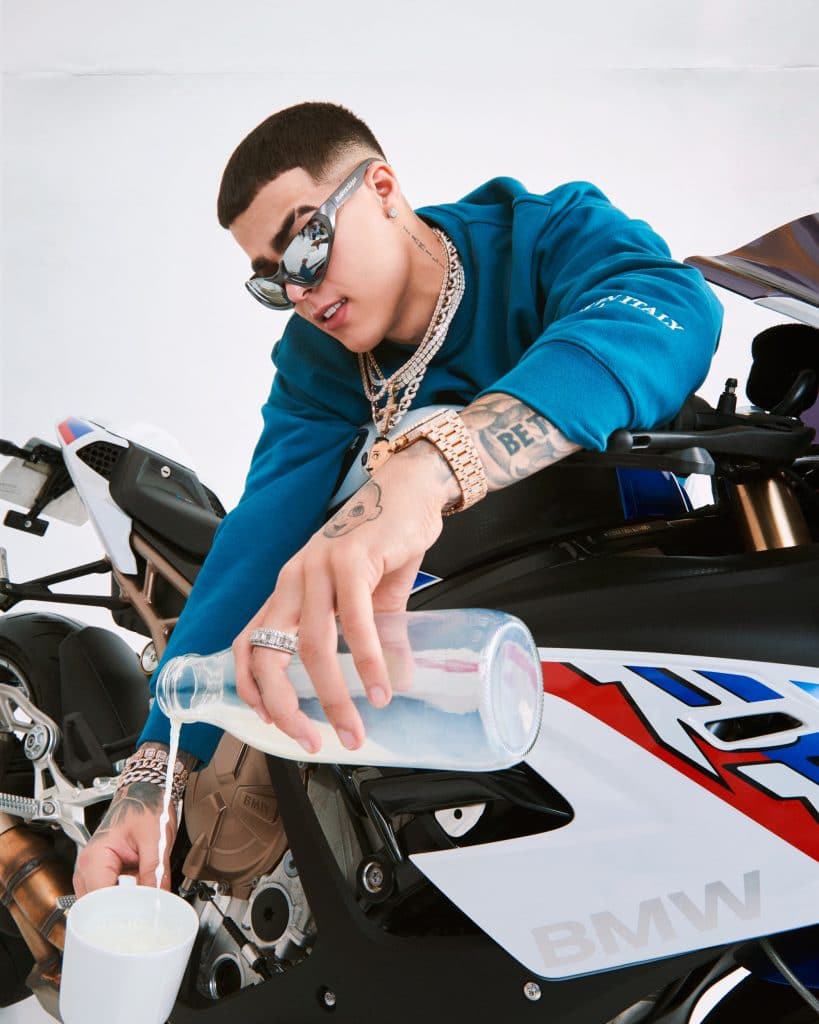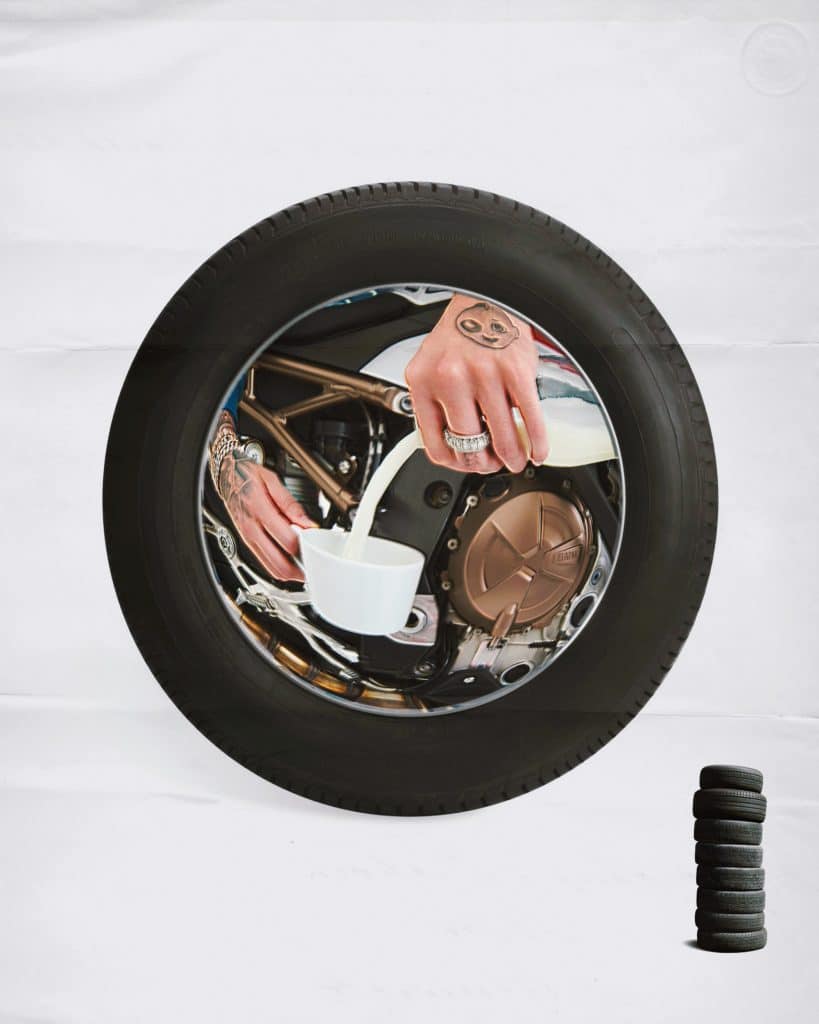 H – Tell us your plans for 2022.
L – Breaking internationally, being happy, making music and being on the big screen.
H – Other future projects that have nothing to do with music?
L – I would literally say cinema. Thank God it was one of my dreams and I have already fulfilled it. I'm in a film with Eugenio Derbez that will be available this summer.
H – How do you see yourself in 10 years' time?
L – Literally breaking it and making my legacy bigger.
———
———
Photography: Nicolas Cuenca
Creative & Styling: Alfredo Santamaría
Cover: Artwork by Ángel Corral
Make Up: Miky Valles
Styling Assistant: Alfred Vivas
Photo Assitants: Mel Cascabelo & María José Valido
Interview: Mar Piera
Production Assitant: Paloma Molinos
Production: HIGHXTAR.lab.
Looks: GCDS