READ IN: Español
Kim Jones has outdone himself again. In terms of collection everything has been wonderful, but if we have to talk about the set-design we have not yet found the word that describes it.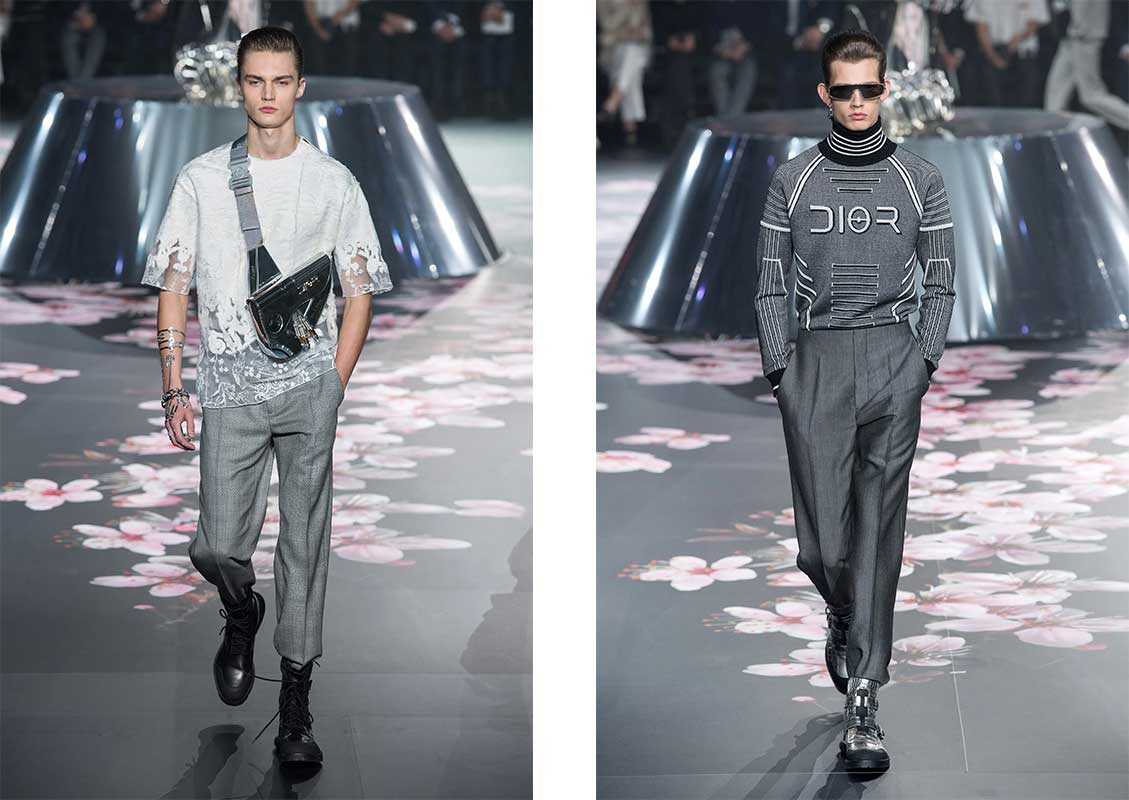 Jones, Dior's men's art director, hired Japanese artist Hajime Sorayama (@hajimesorayama_official) to create a real show in which everything revolved around an 11-meter-high robotic sculpture. A celebration of the film "Metropolis" – in Kim's words – which pays tribute to the host city.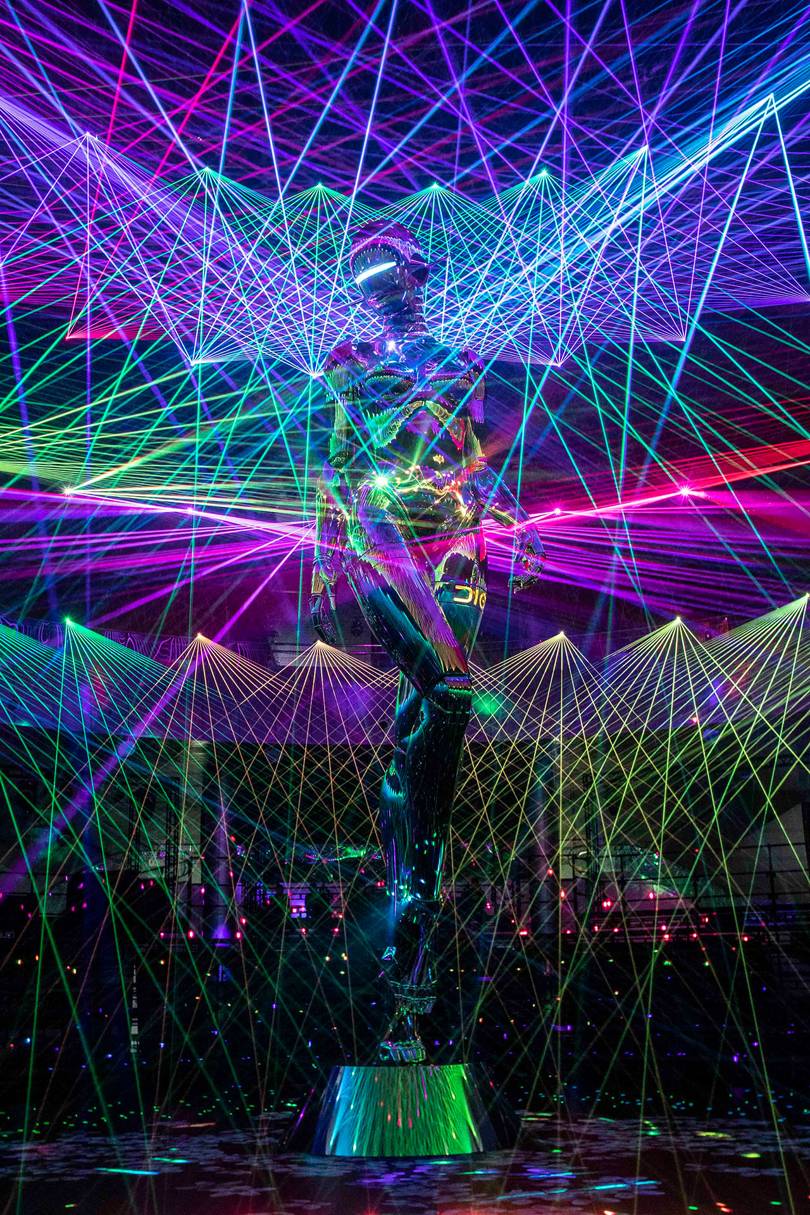 The female figure stands on a 12-meter-high base, weighs 9,150 kg, and it took a team of 16 to assemble her aluminum limbs, which were later sprayed with silver mirror paint.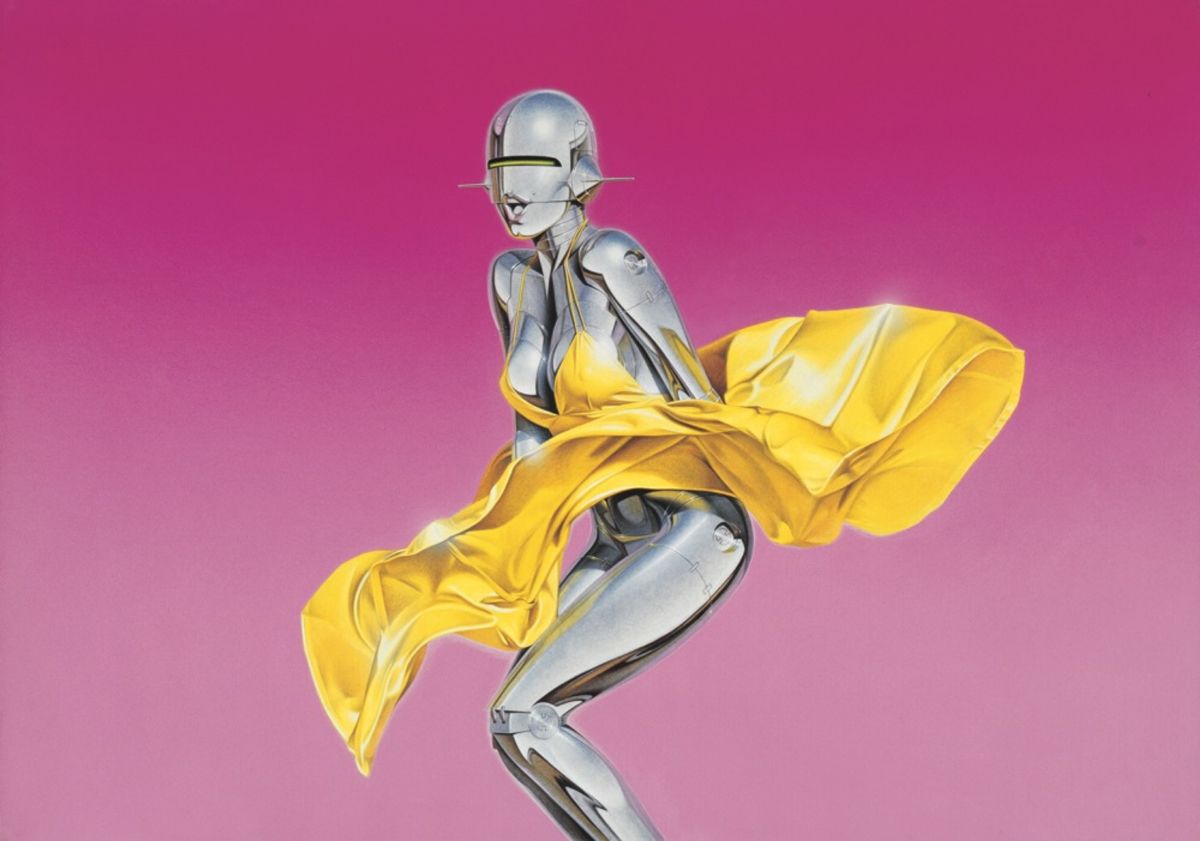 The sculpture is inspired by a series of illustrations by Sorayama from the 1980s. The Japanese artist's influence is also evident in some of the details of the collection: from the belt buckles (by Matthew Williams of Alyx) to Yoon Ahn's robotic aesthetic jewellery, as well as a special edition of Sorayama Metals' Saddle Bag, of which only 10 will be made.
As for the collection everything revolved around all futurism. Metal colours, shiny fabrics and a palette of colours in which grey, black and shades of white were the protagonists. There was also room for the past with some pieces that rested on the coveted monogram of the house.
Williams from Alyx and Yoon AMBUSH did what they did best. Matthew put zippers and some utilitarian aesthetics while Yoon designed jewelry directly connected to tomorrow.
Dior Men Pre-Fall 2019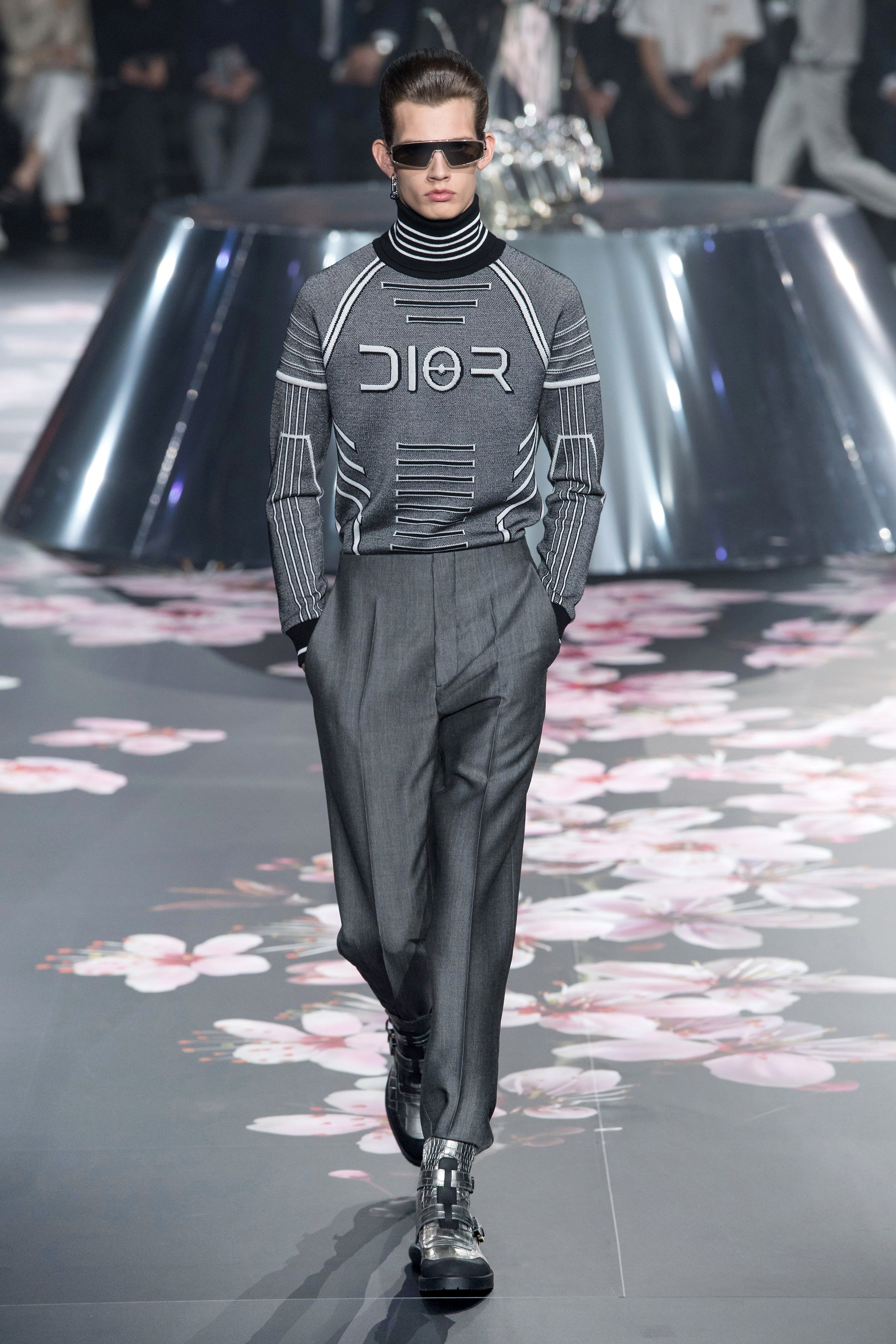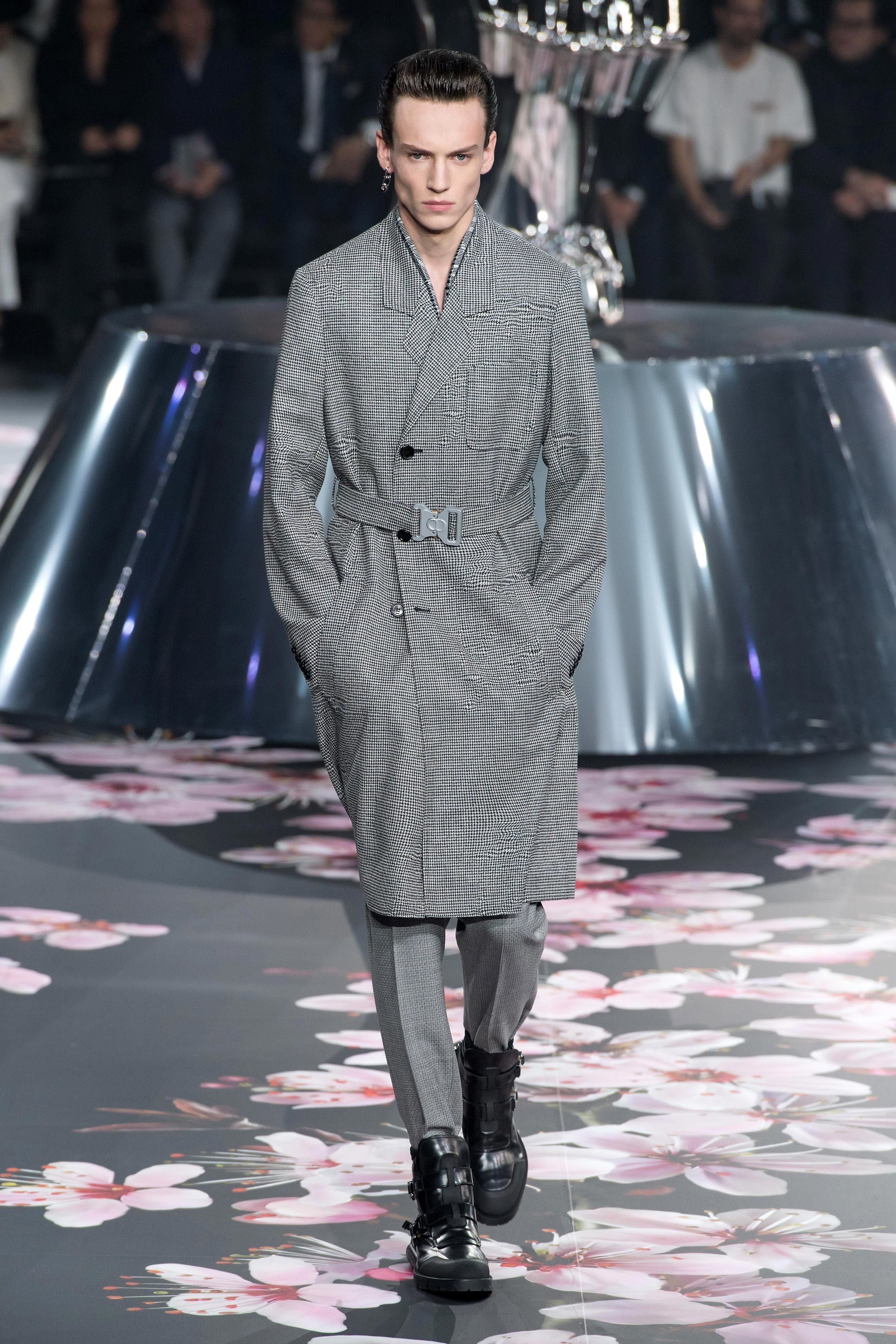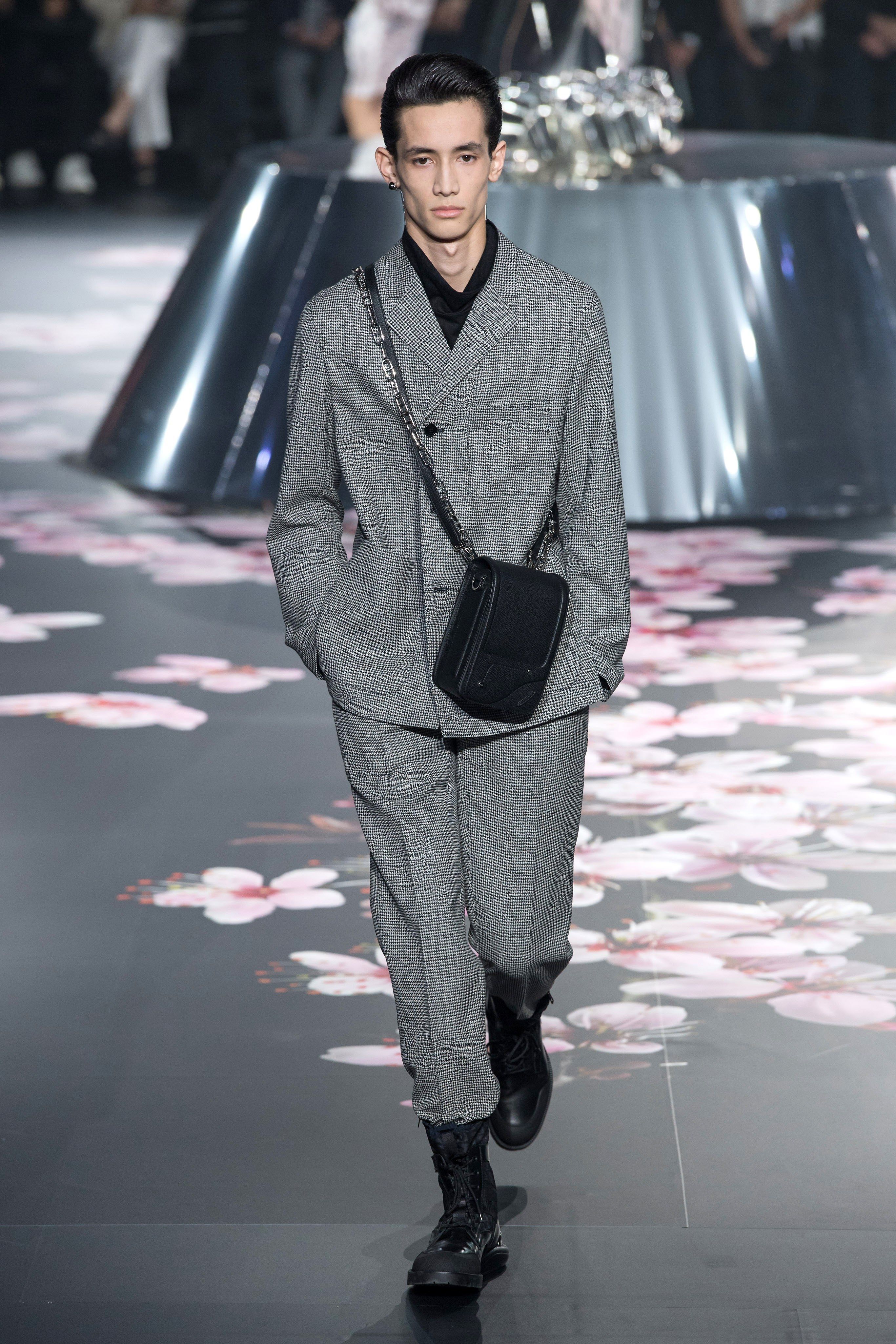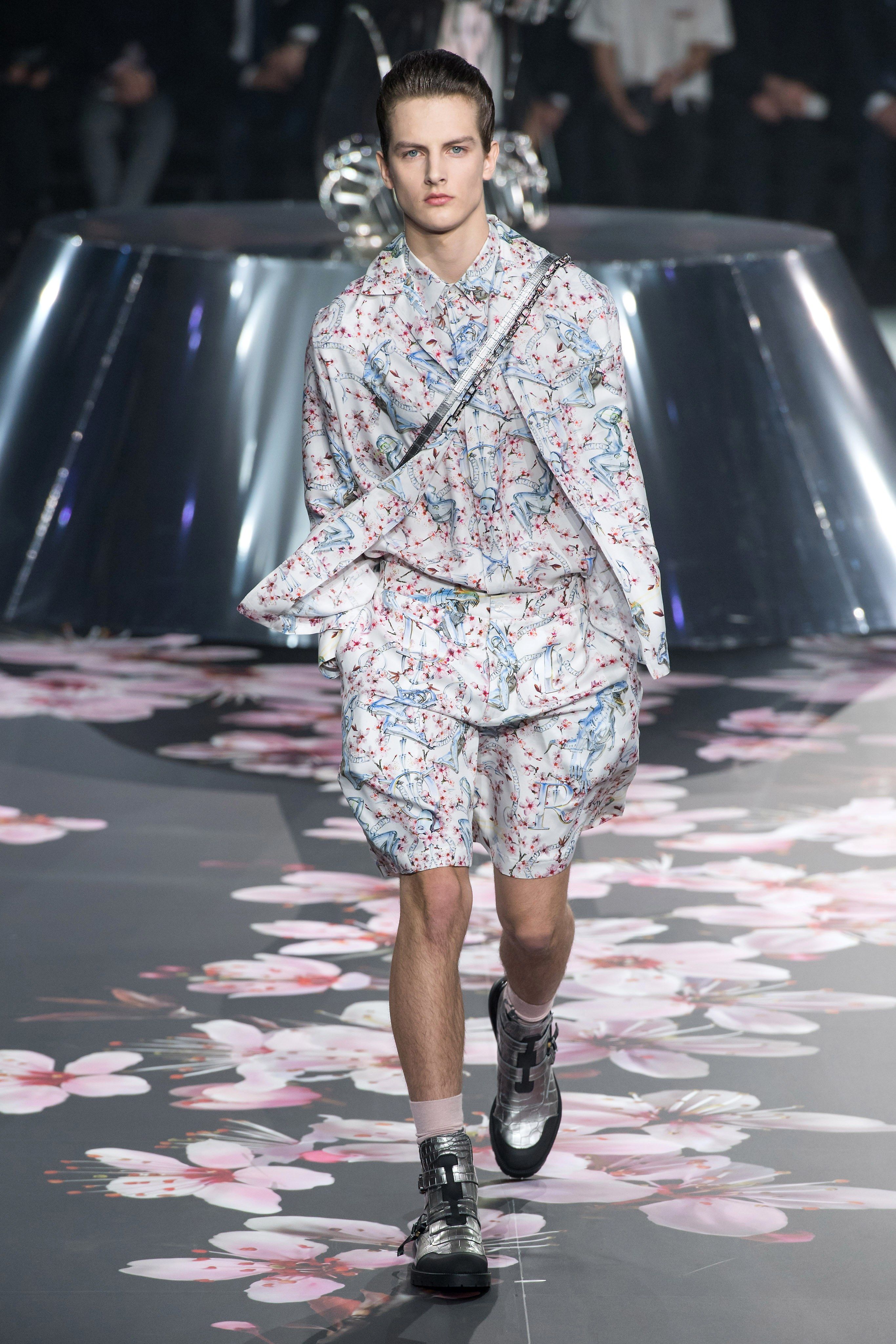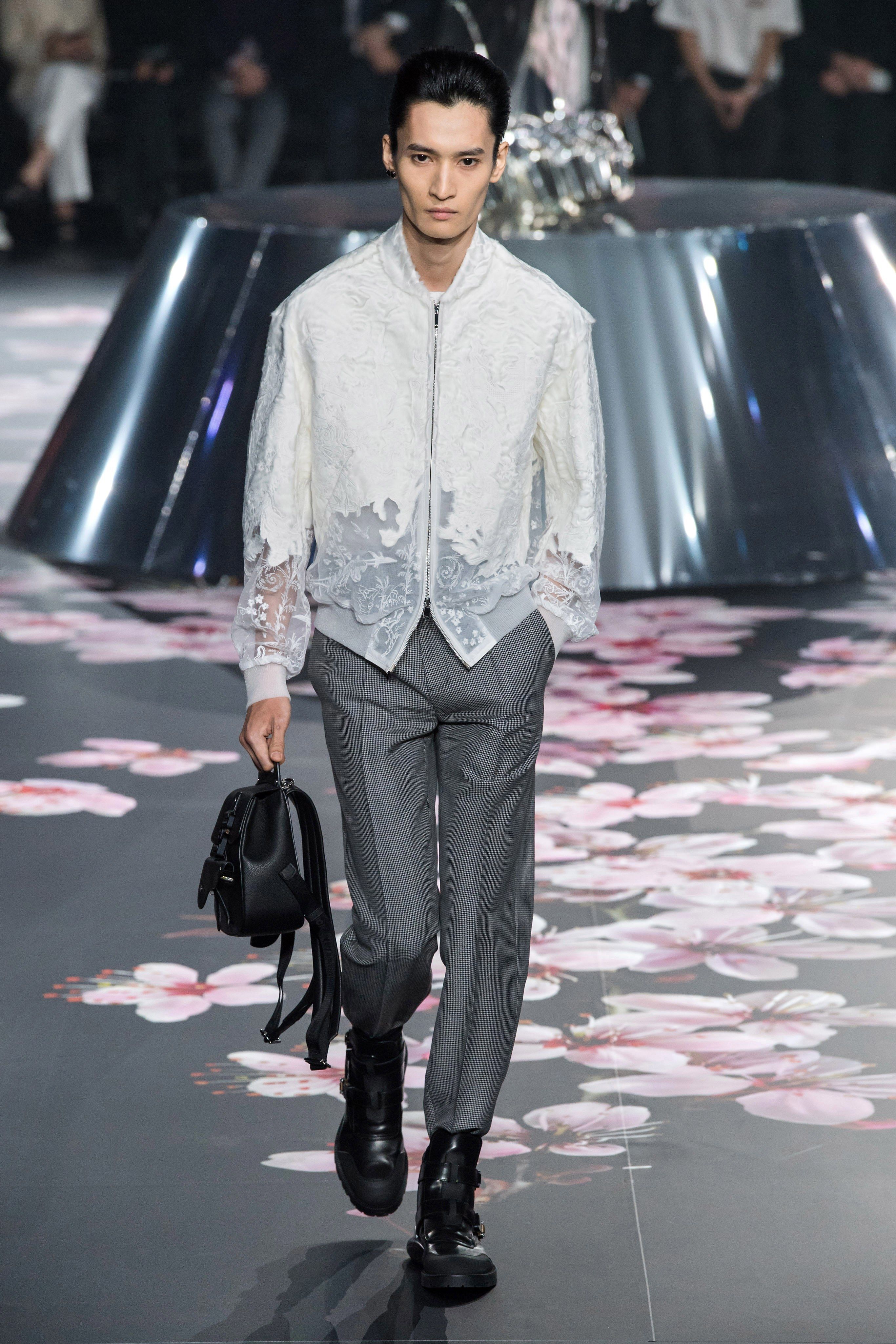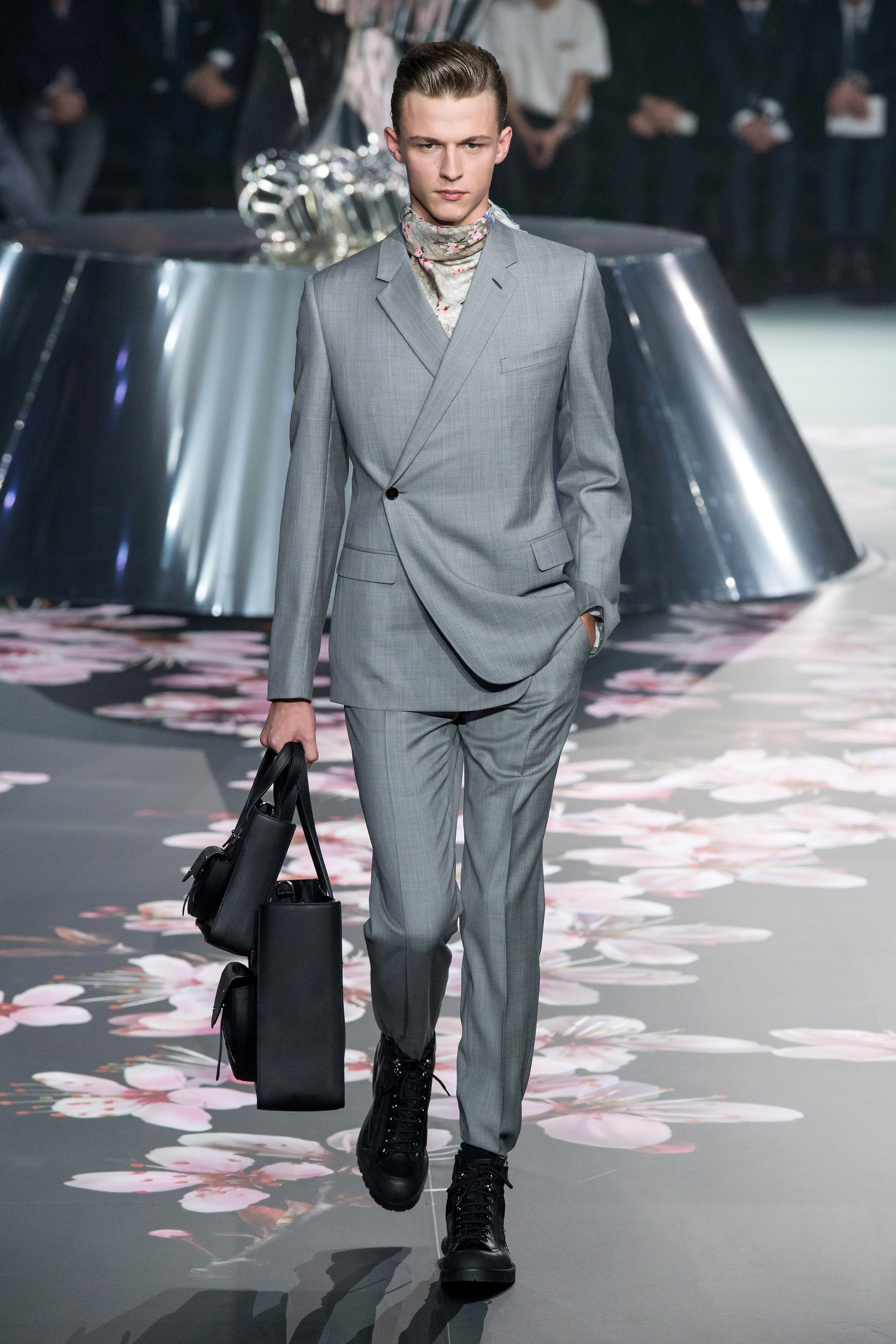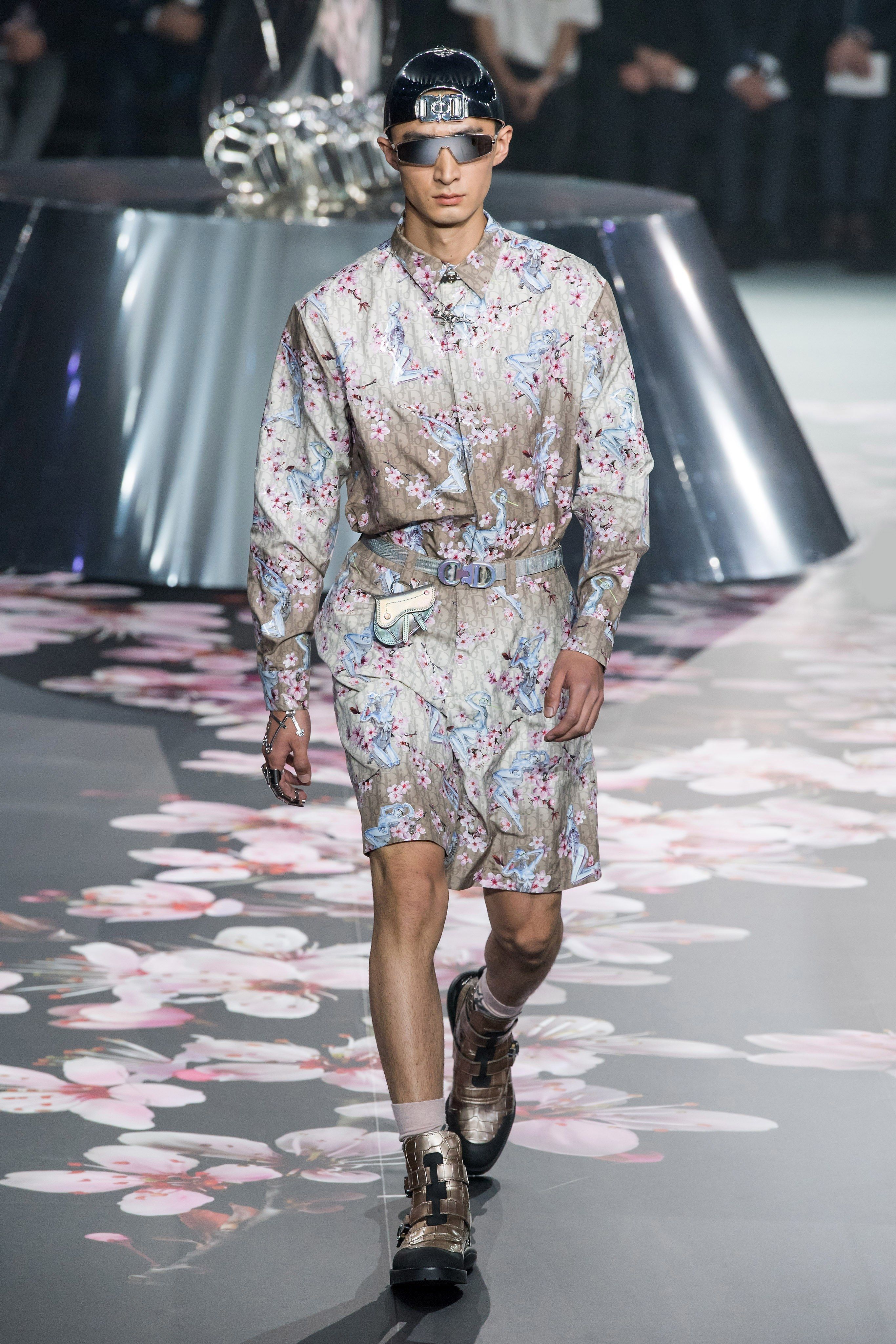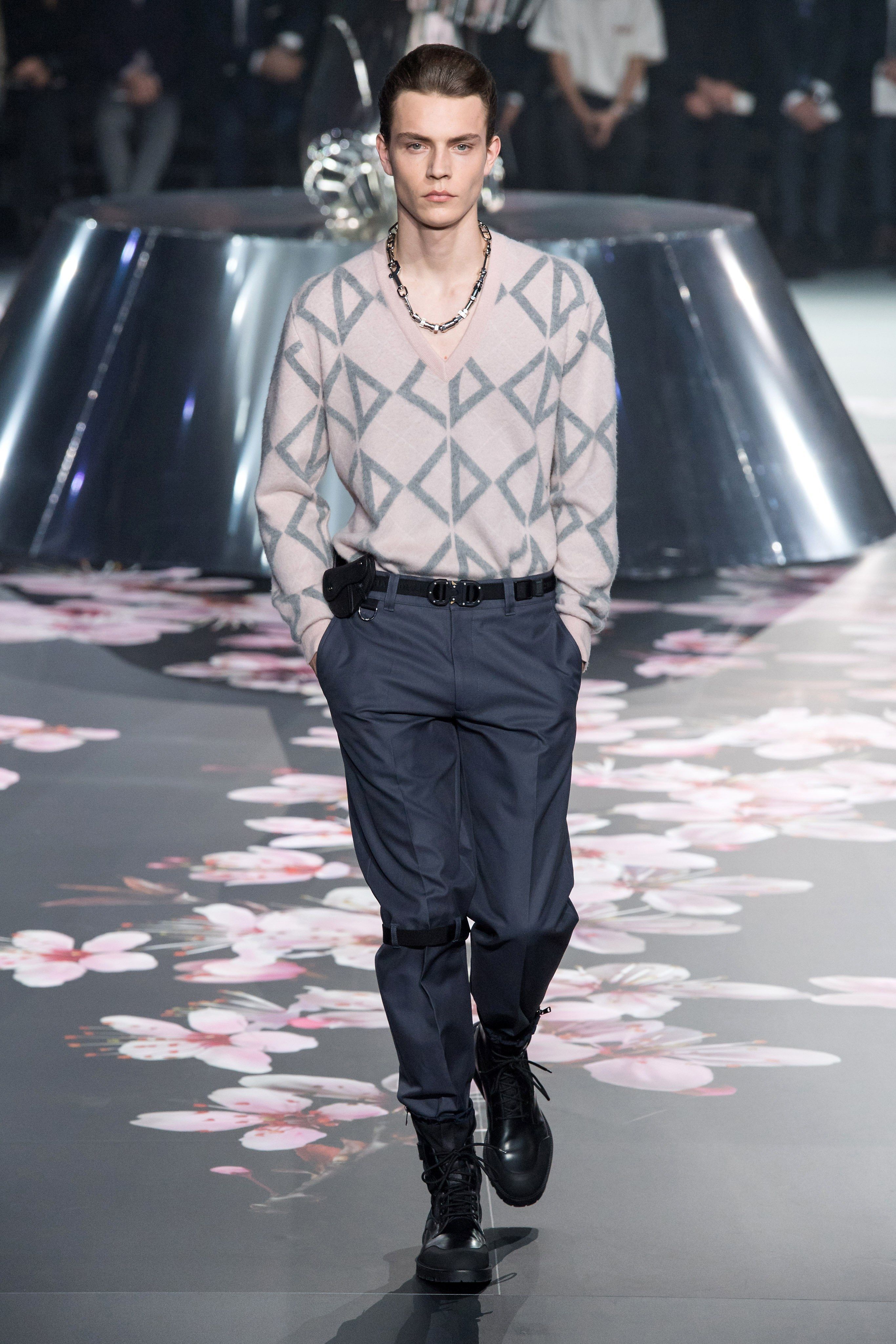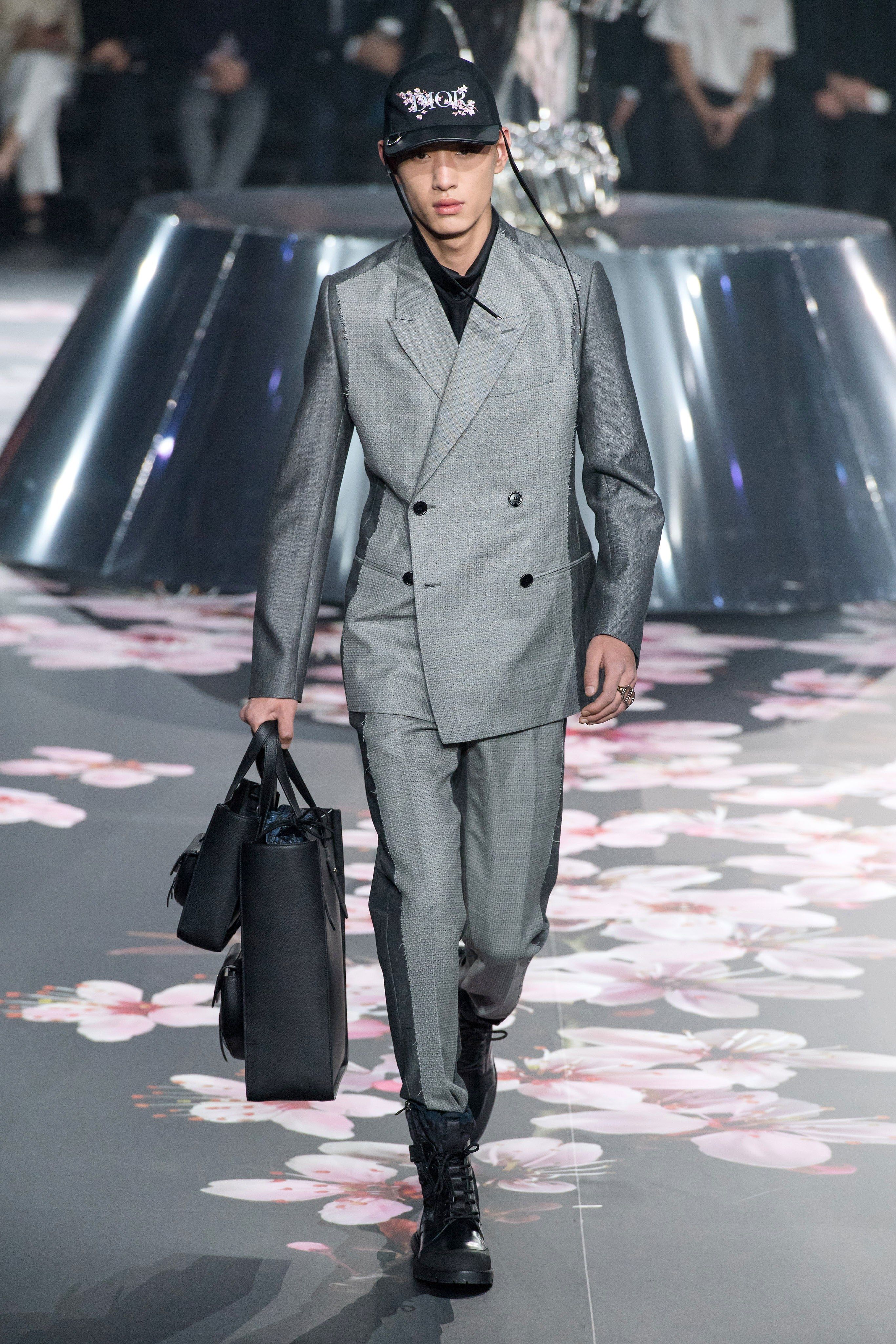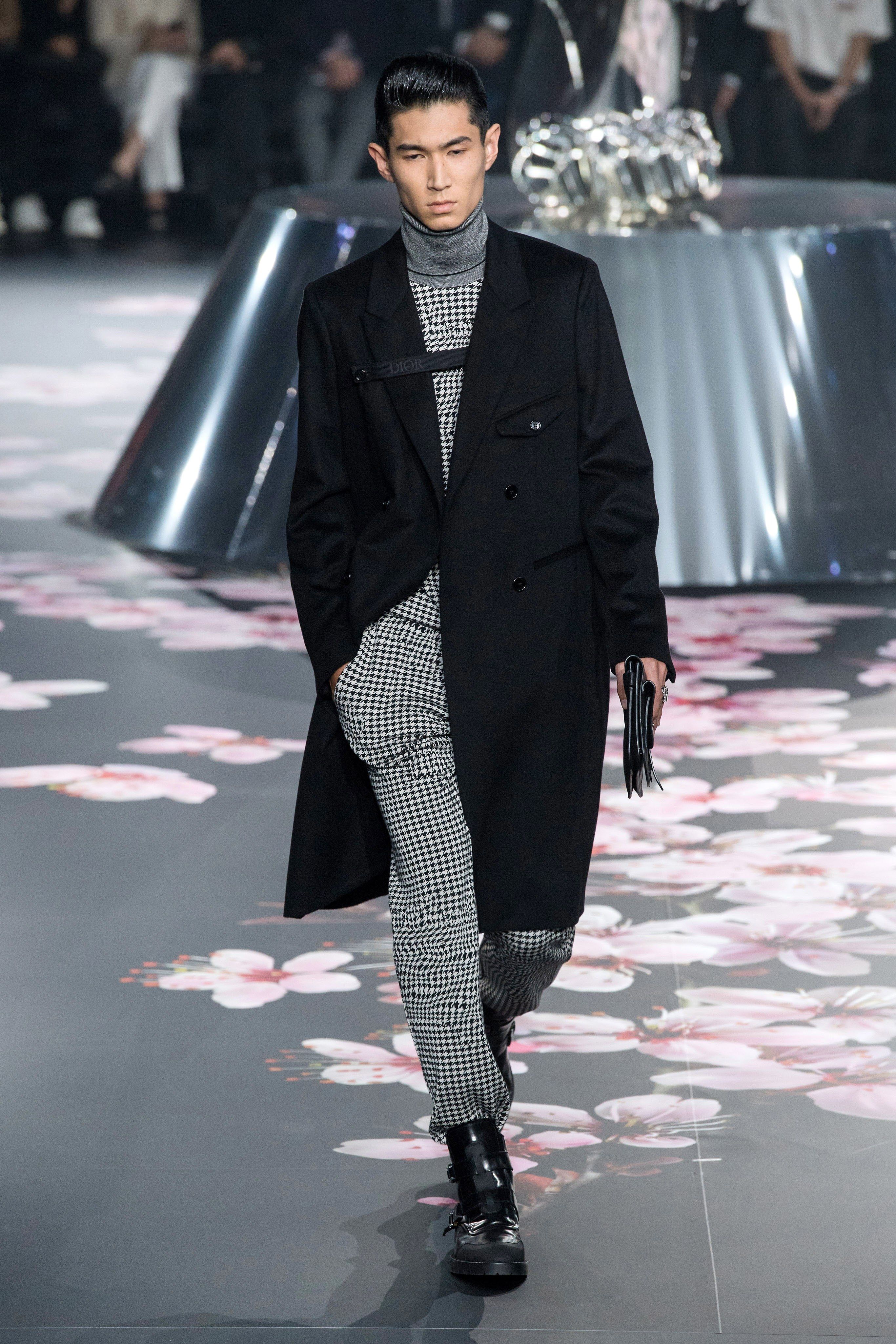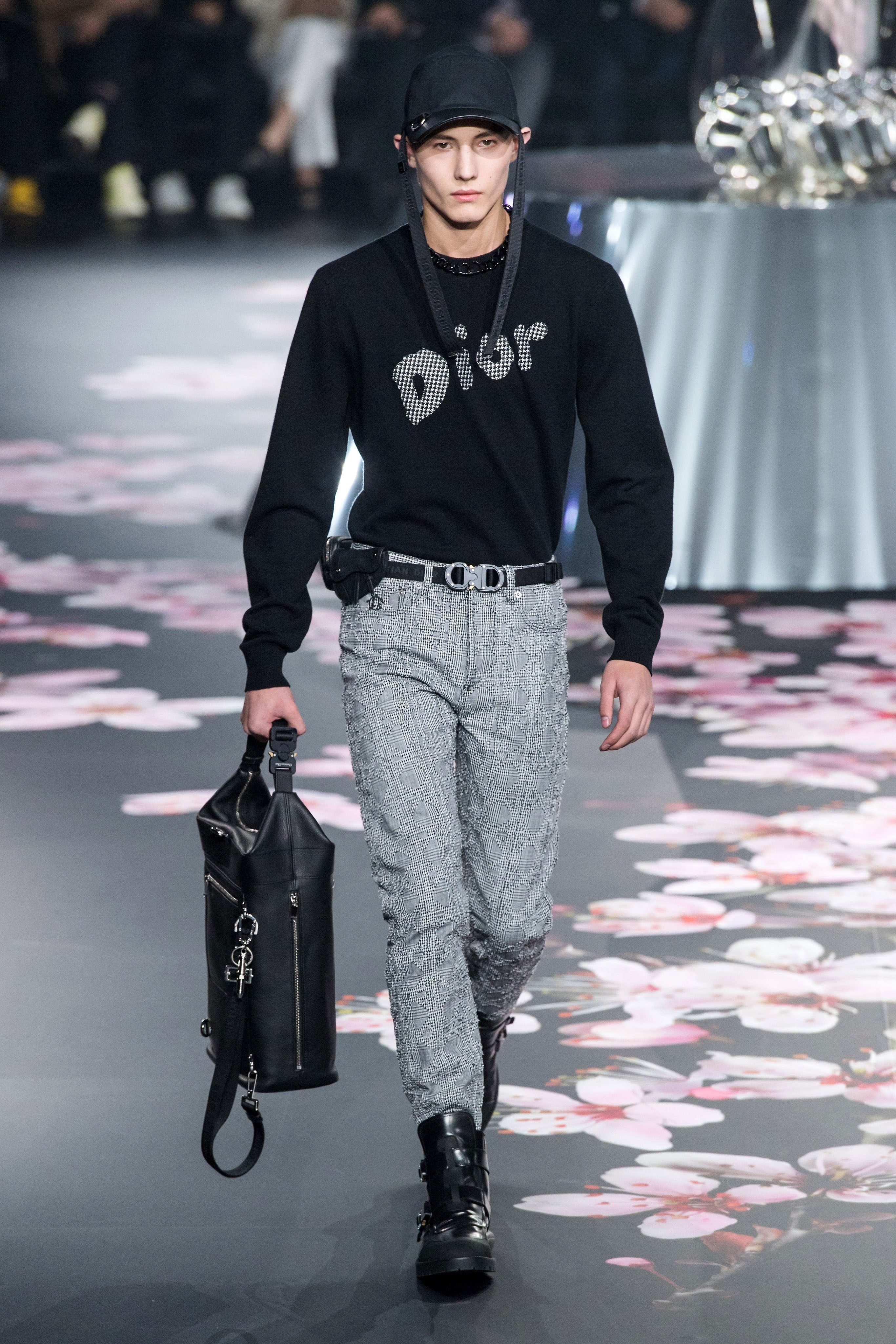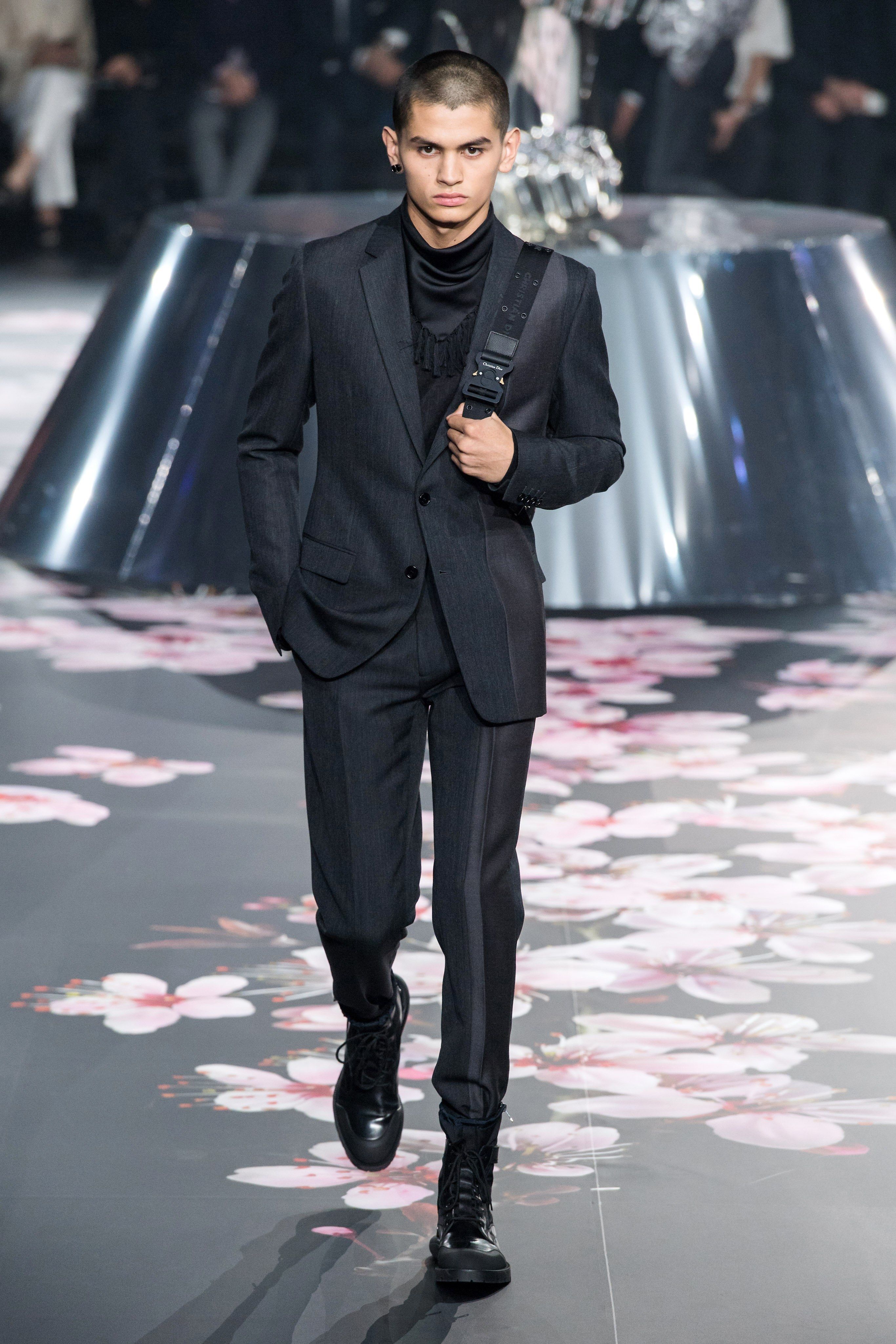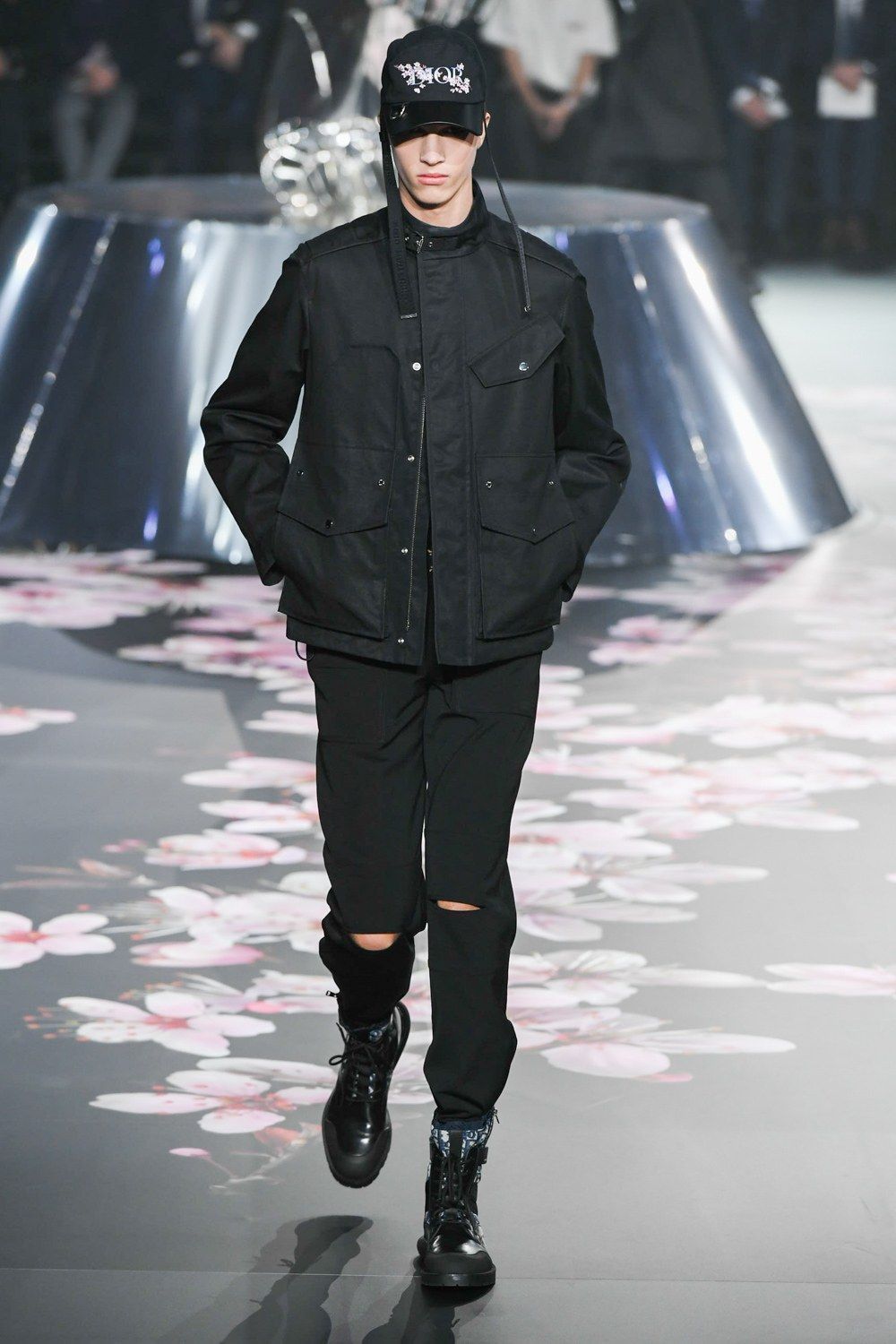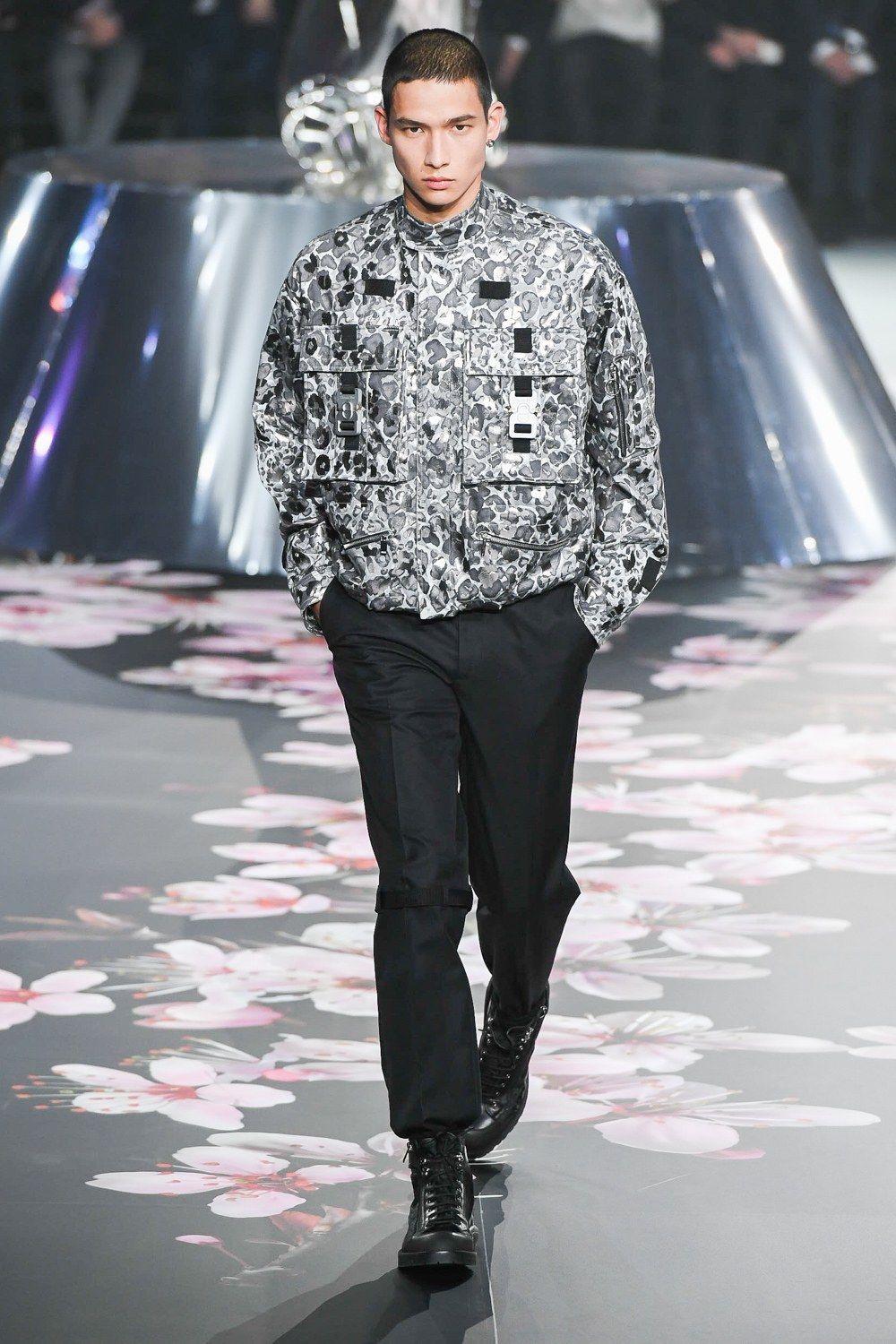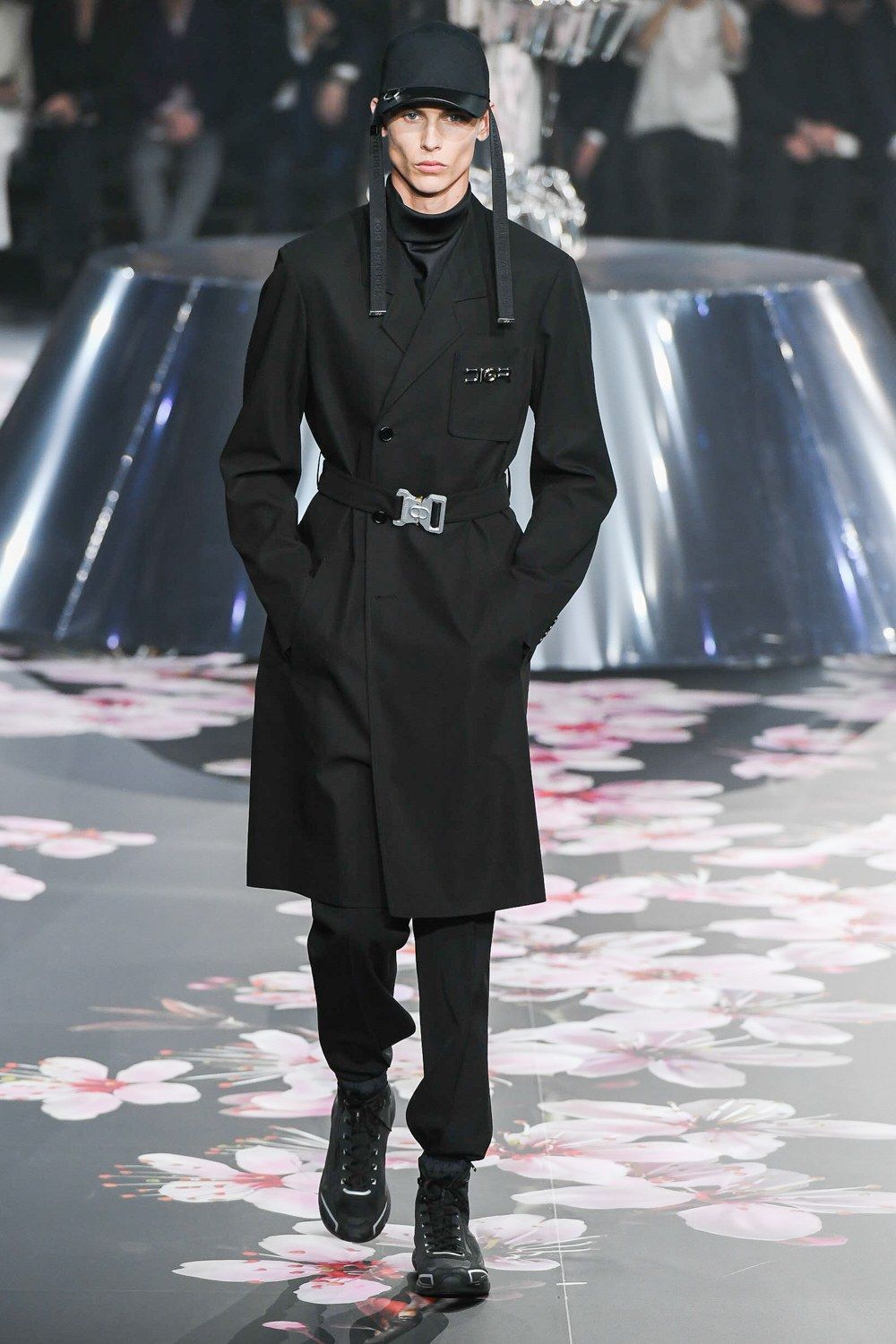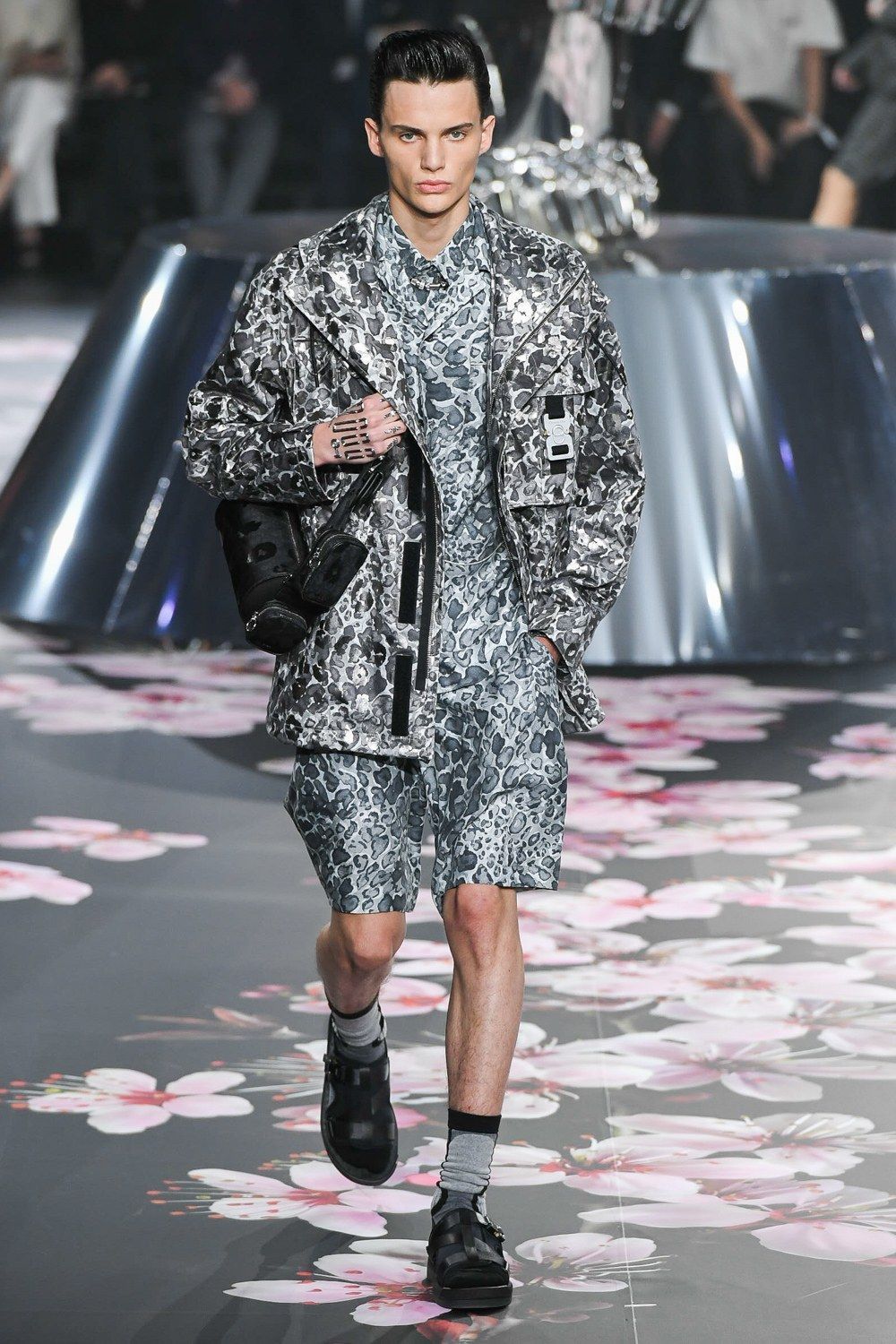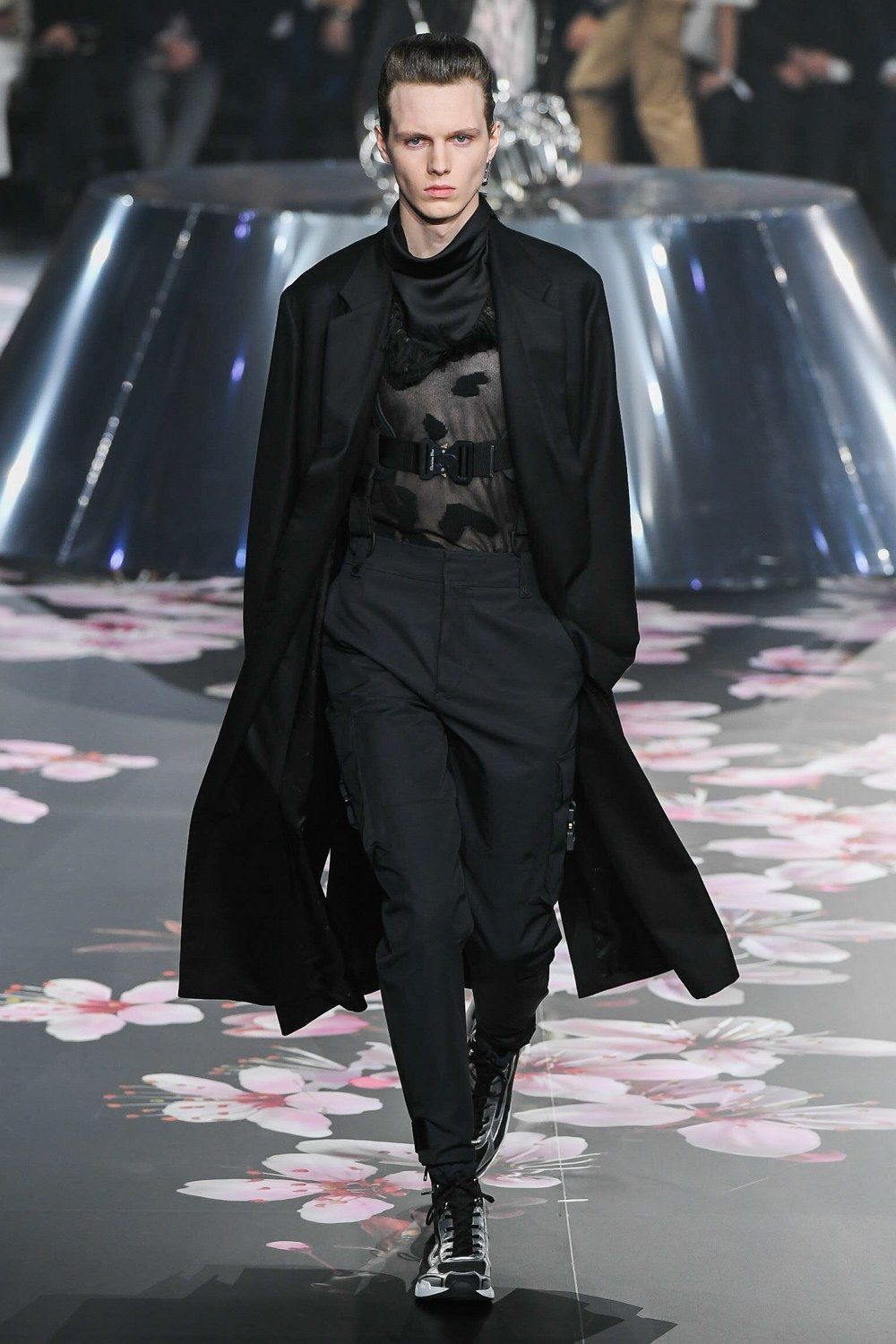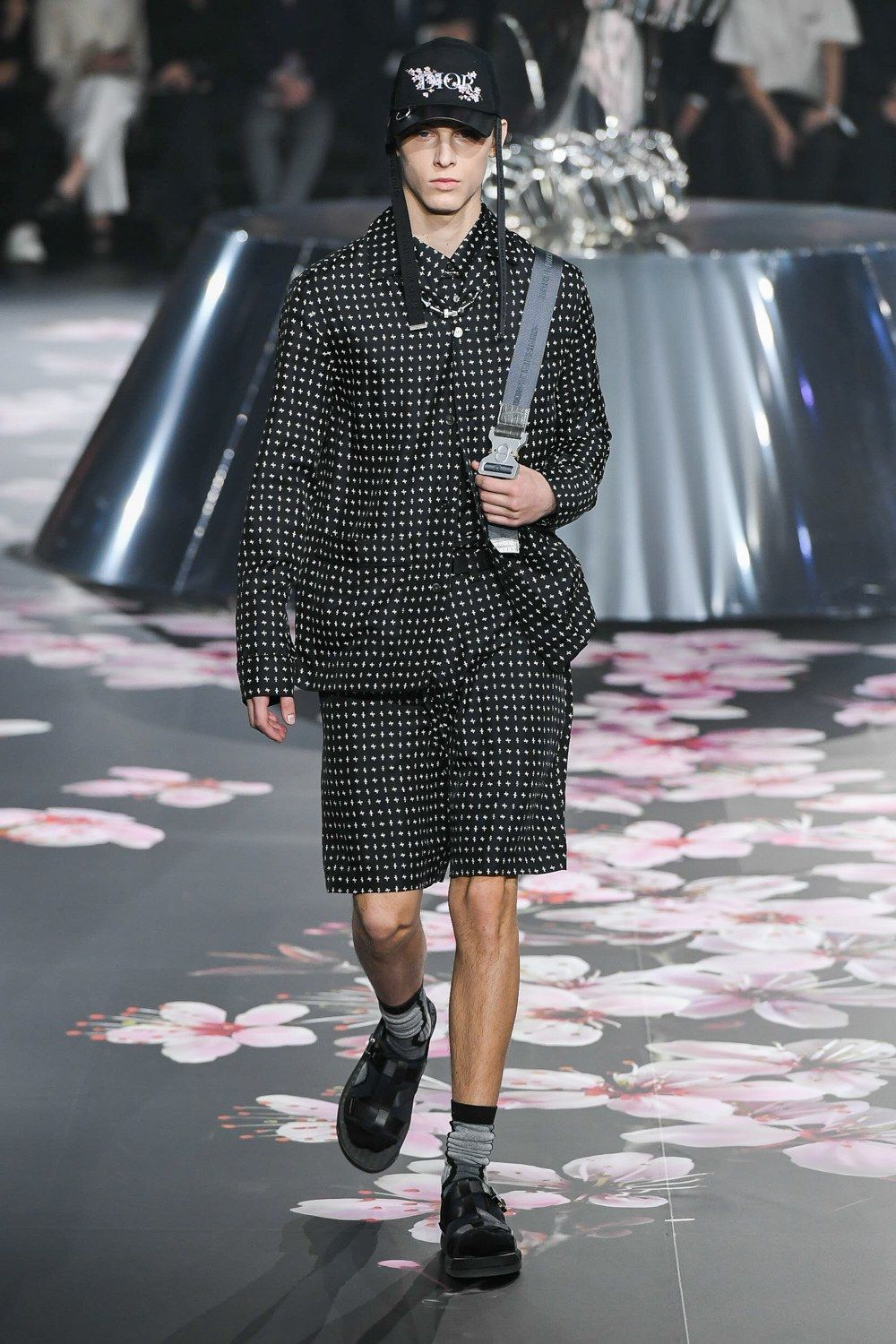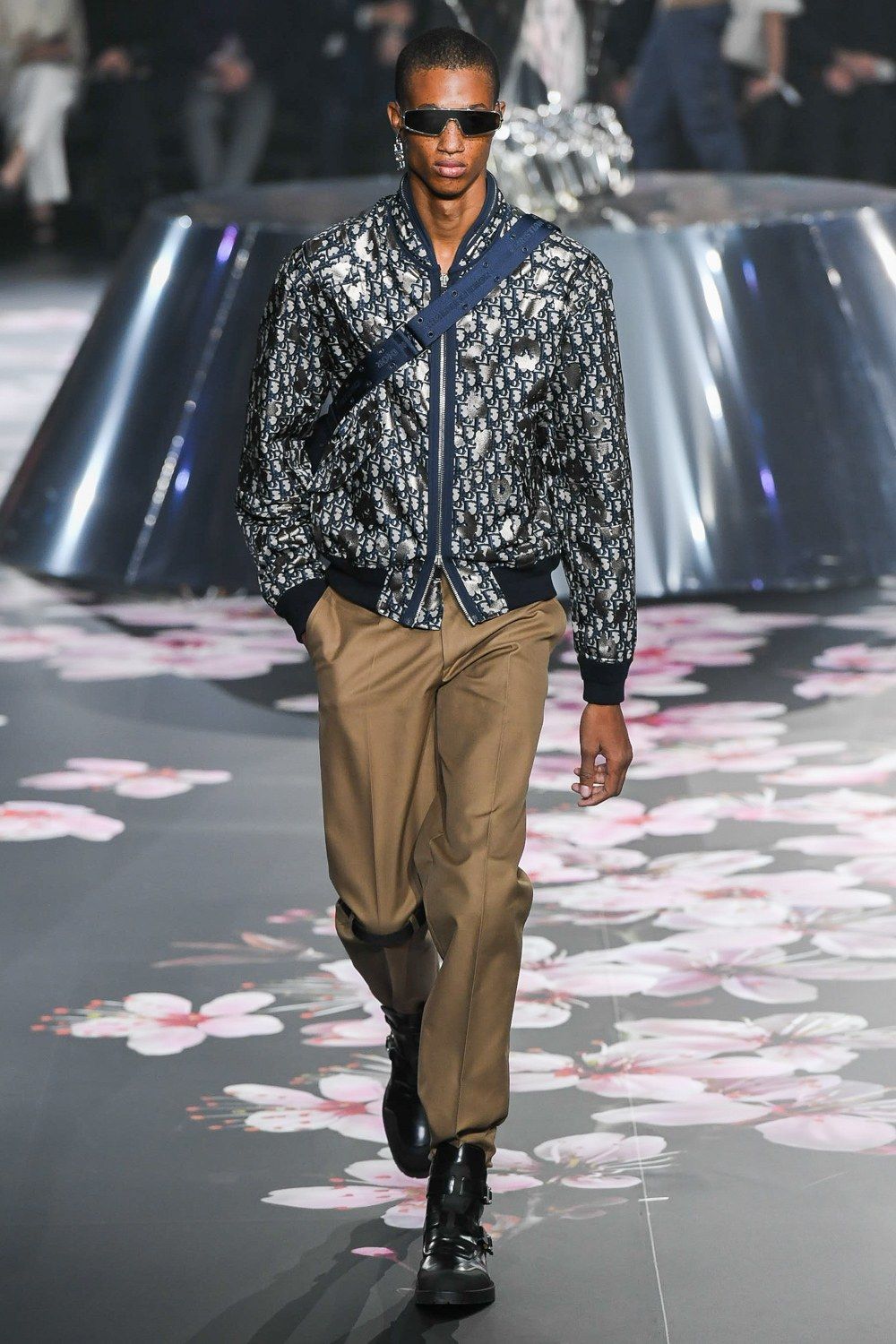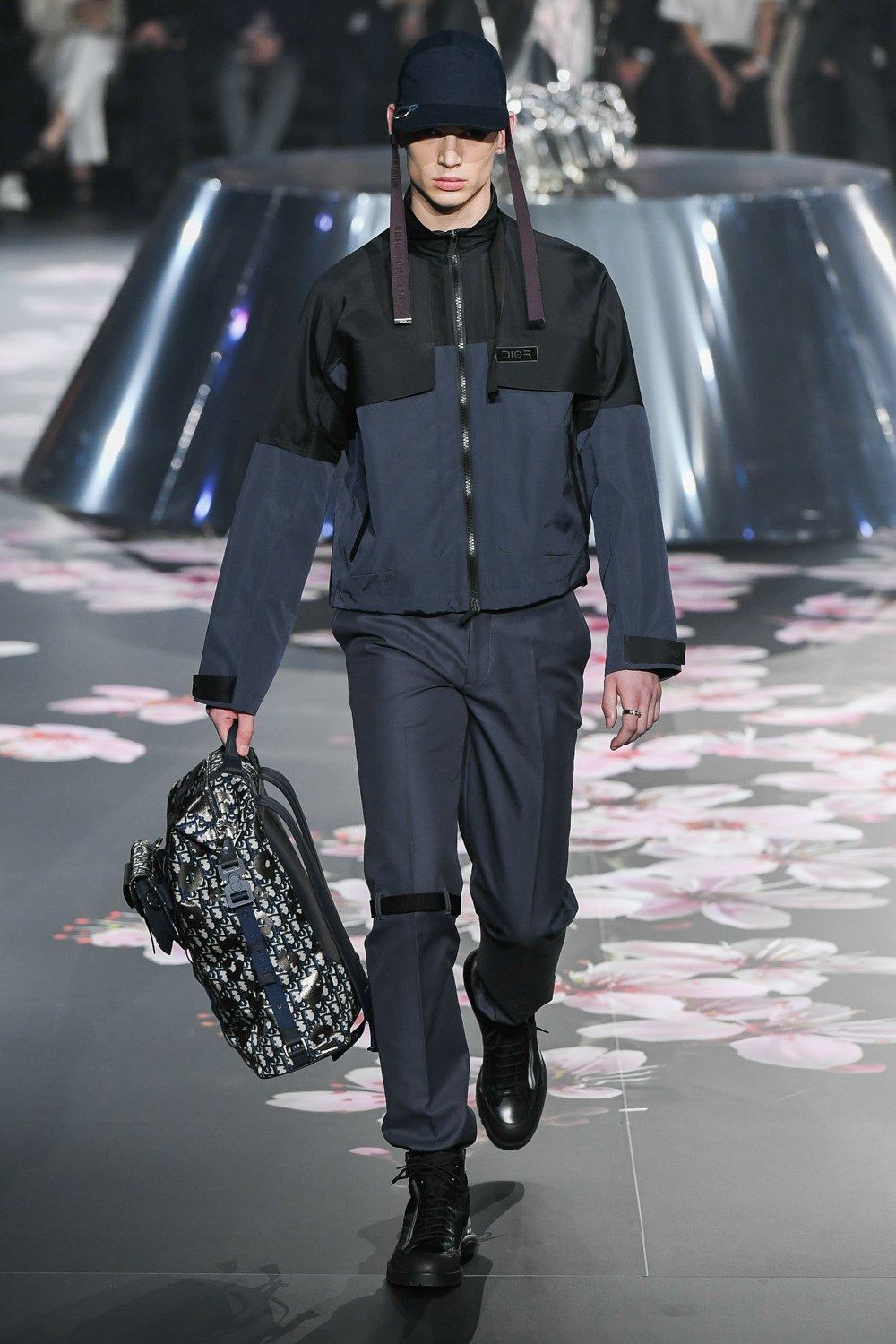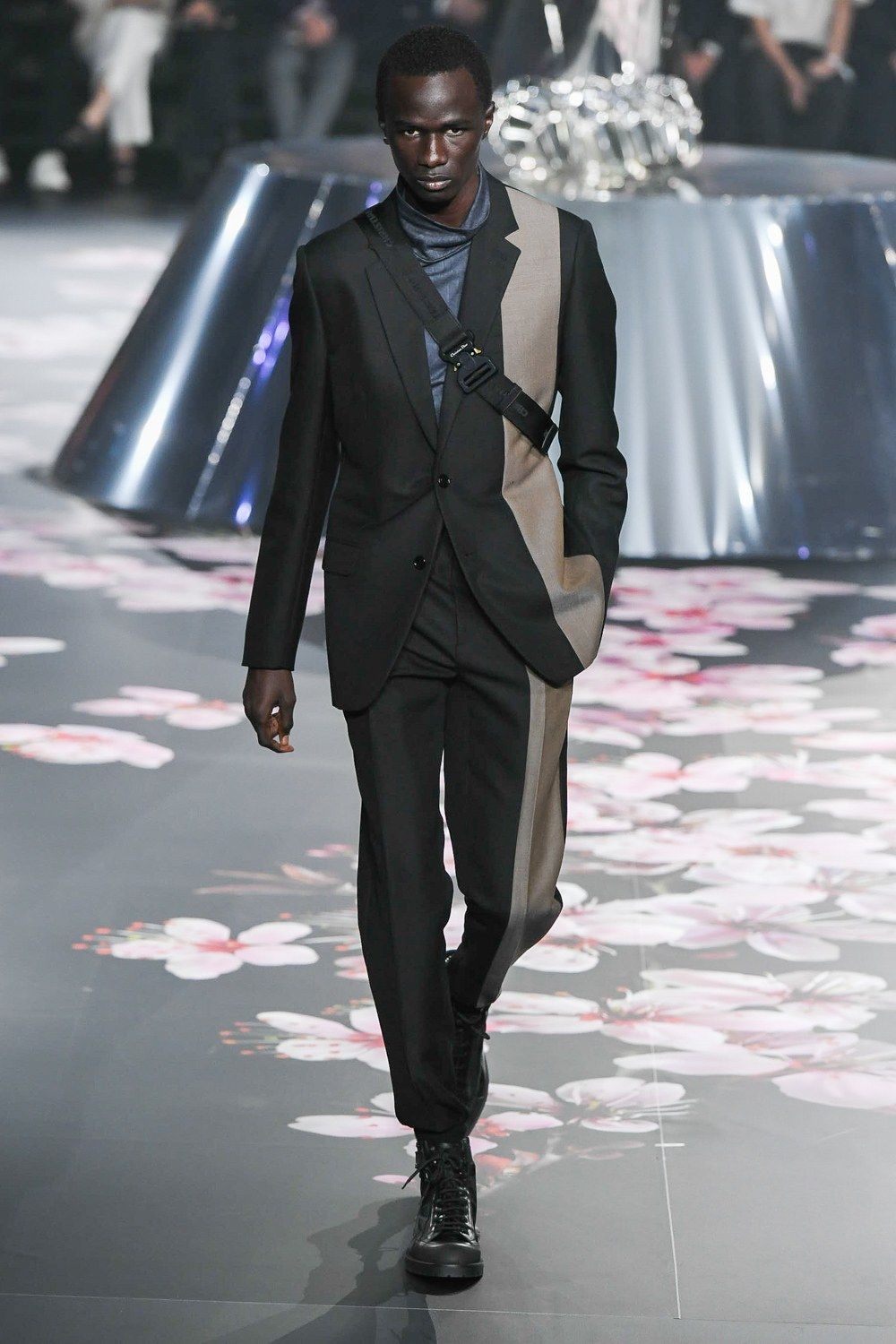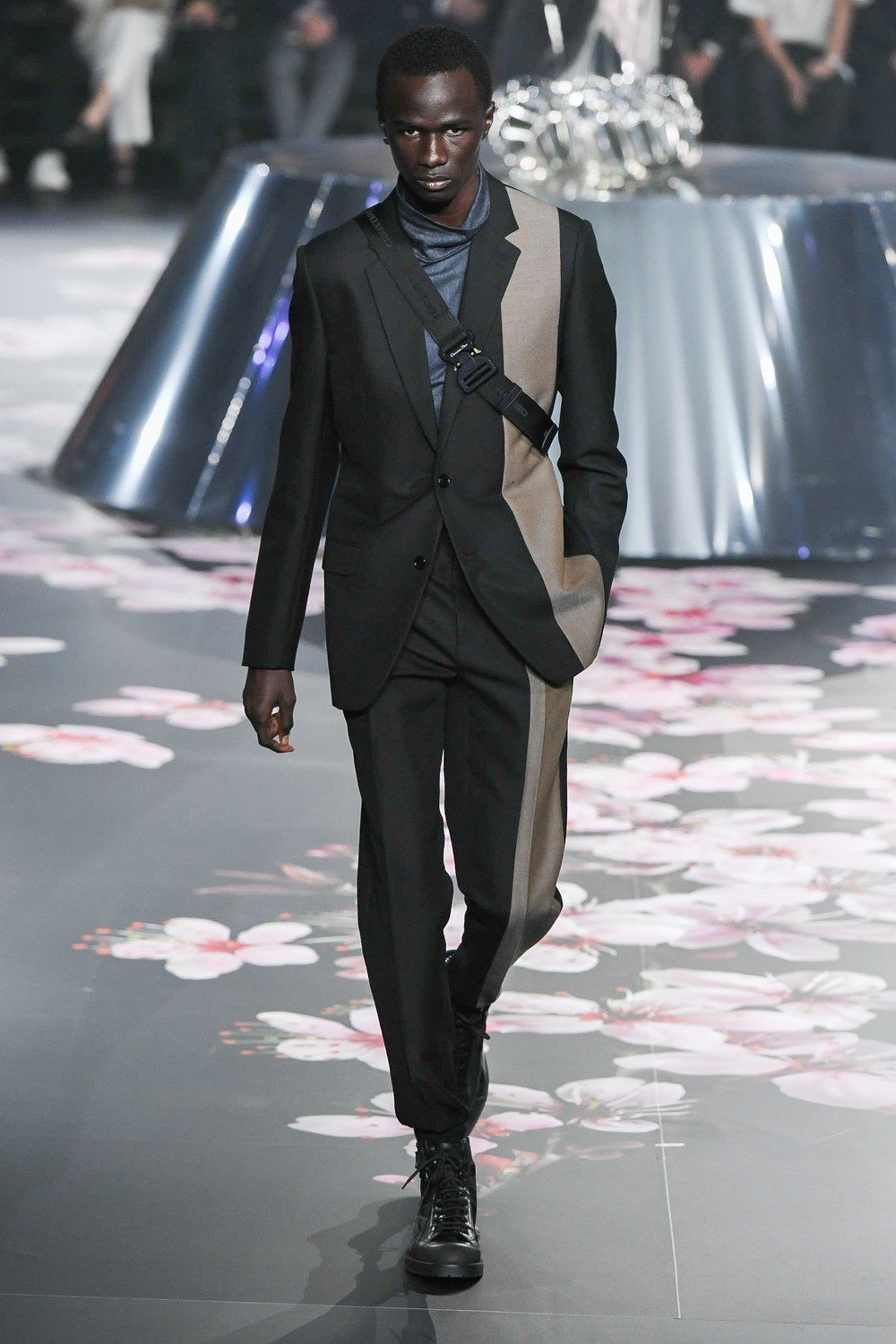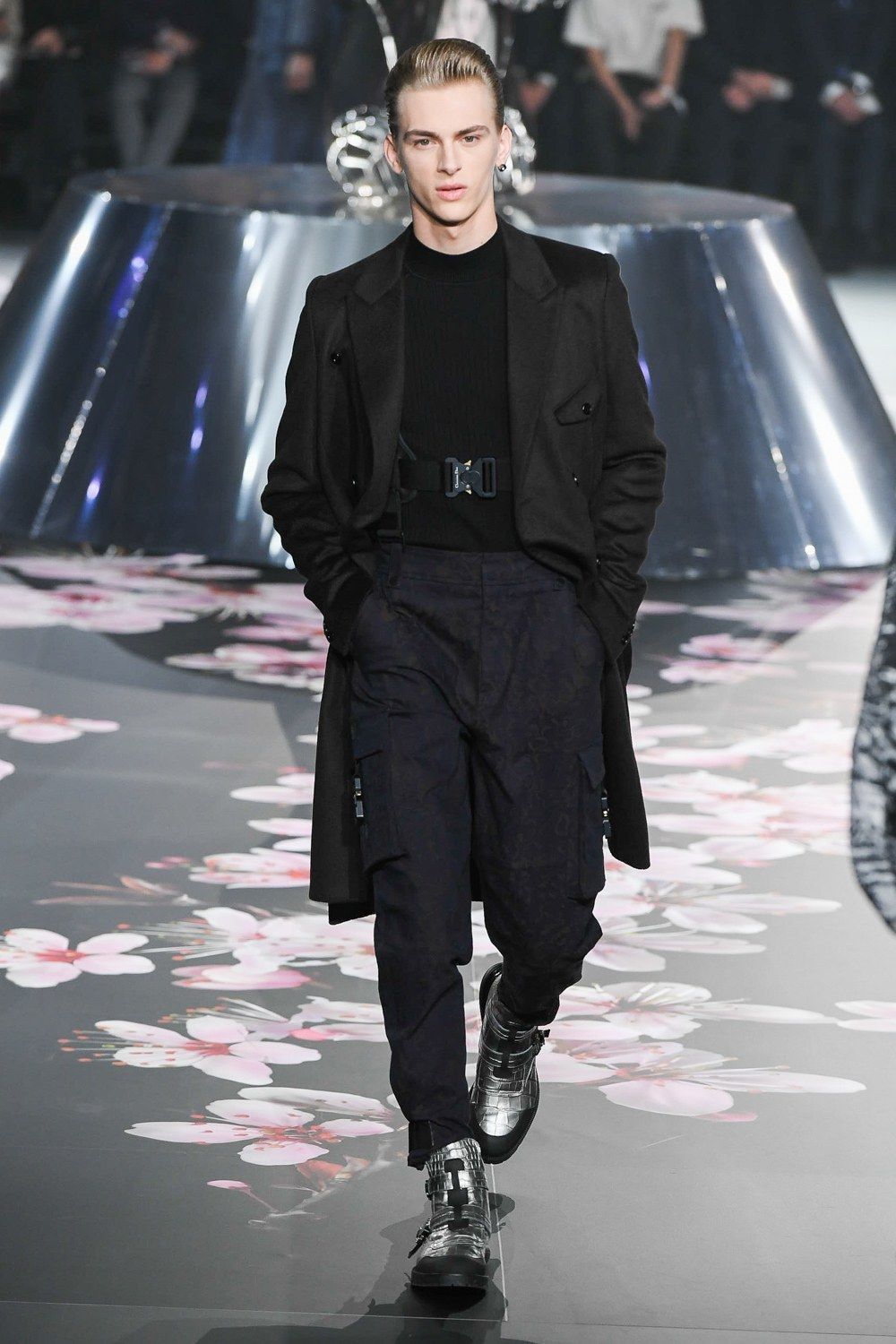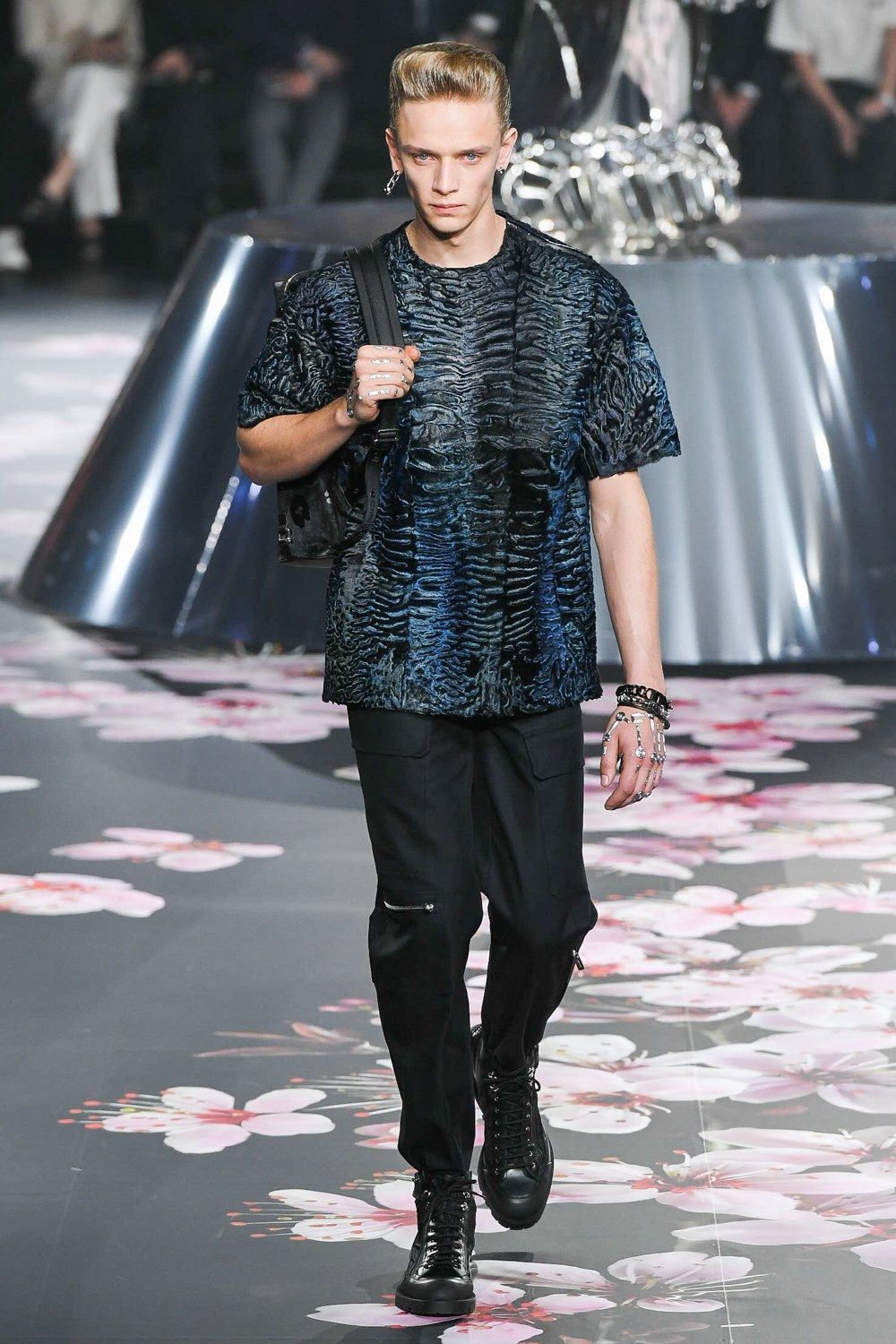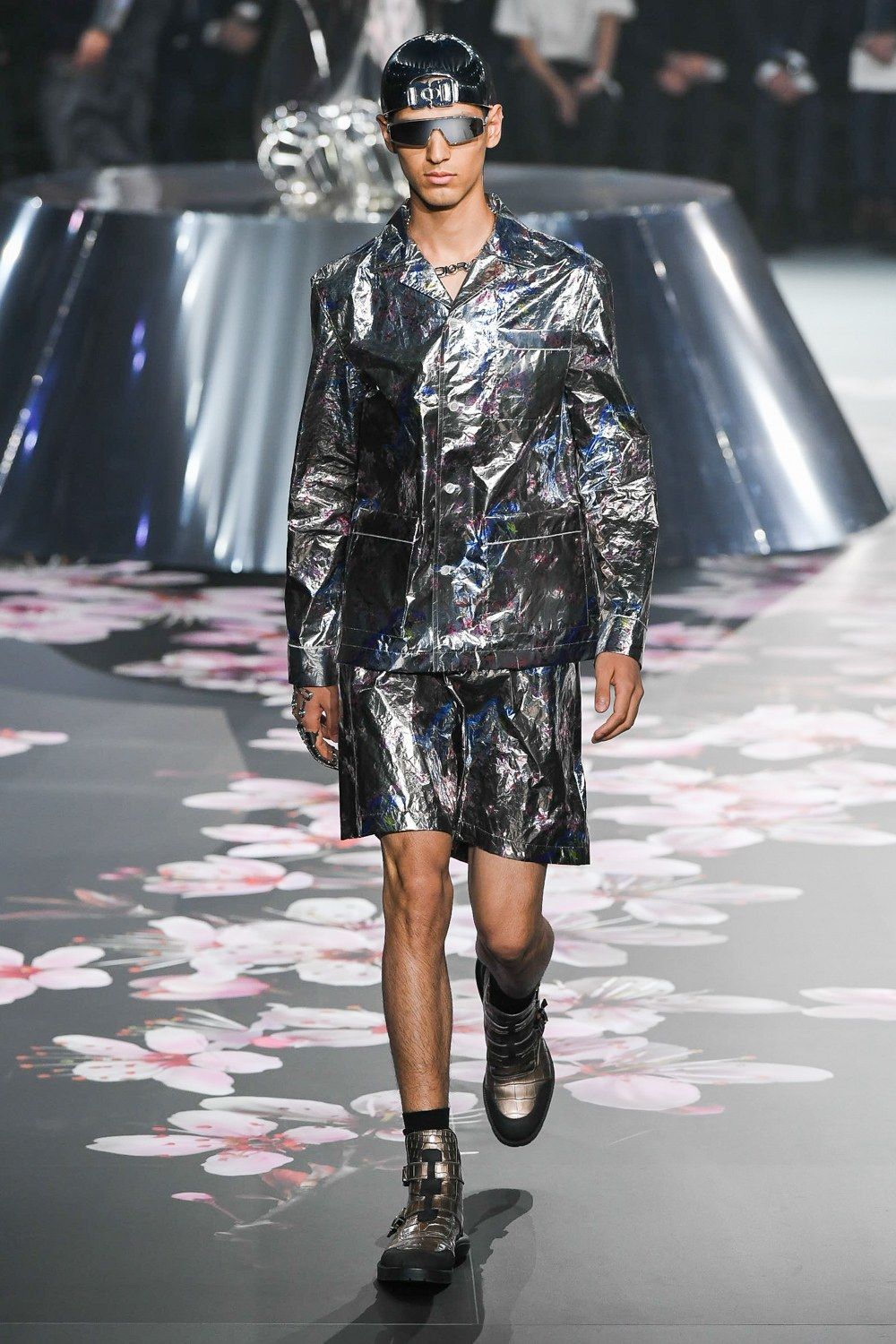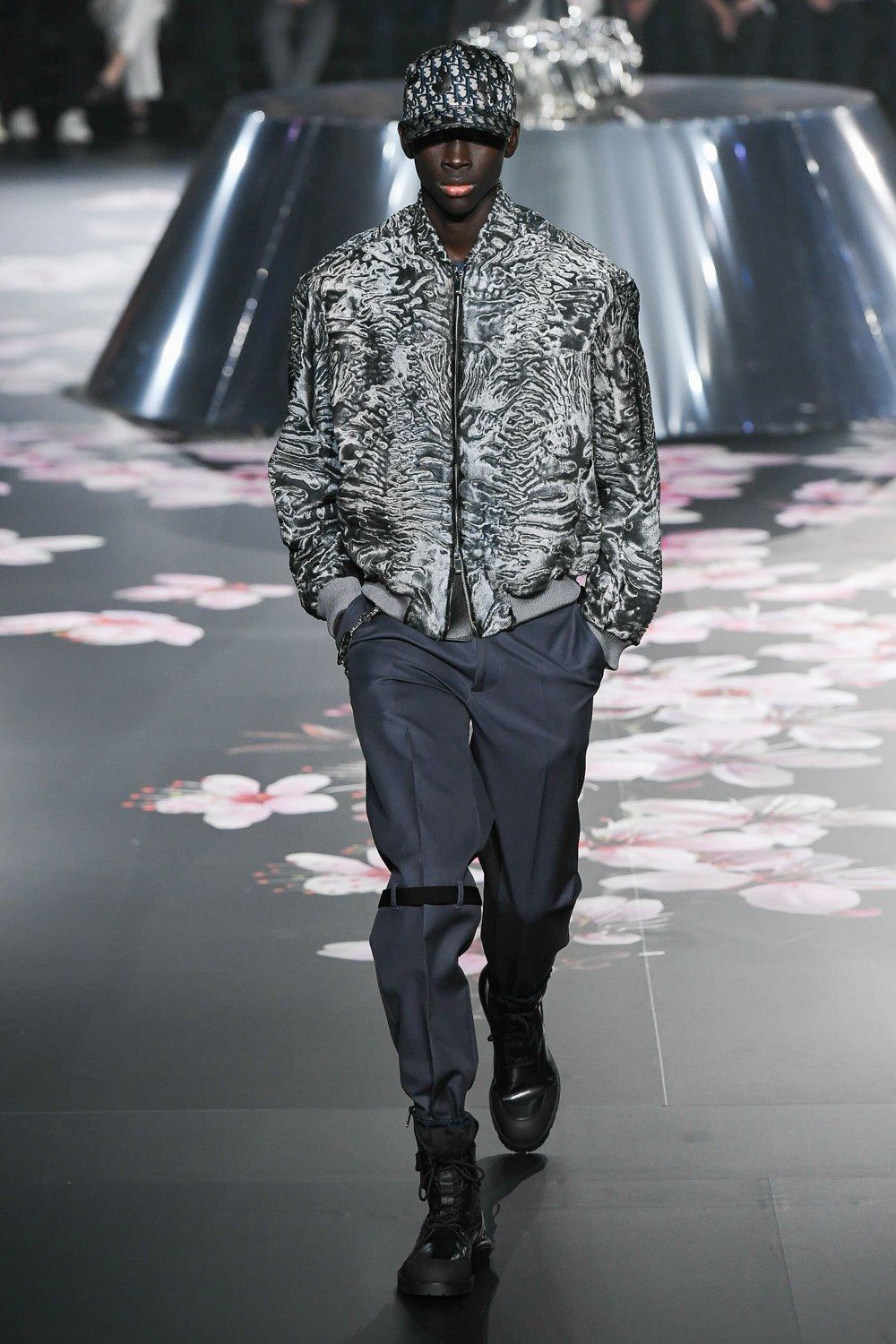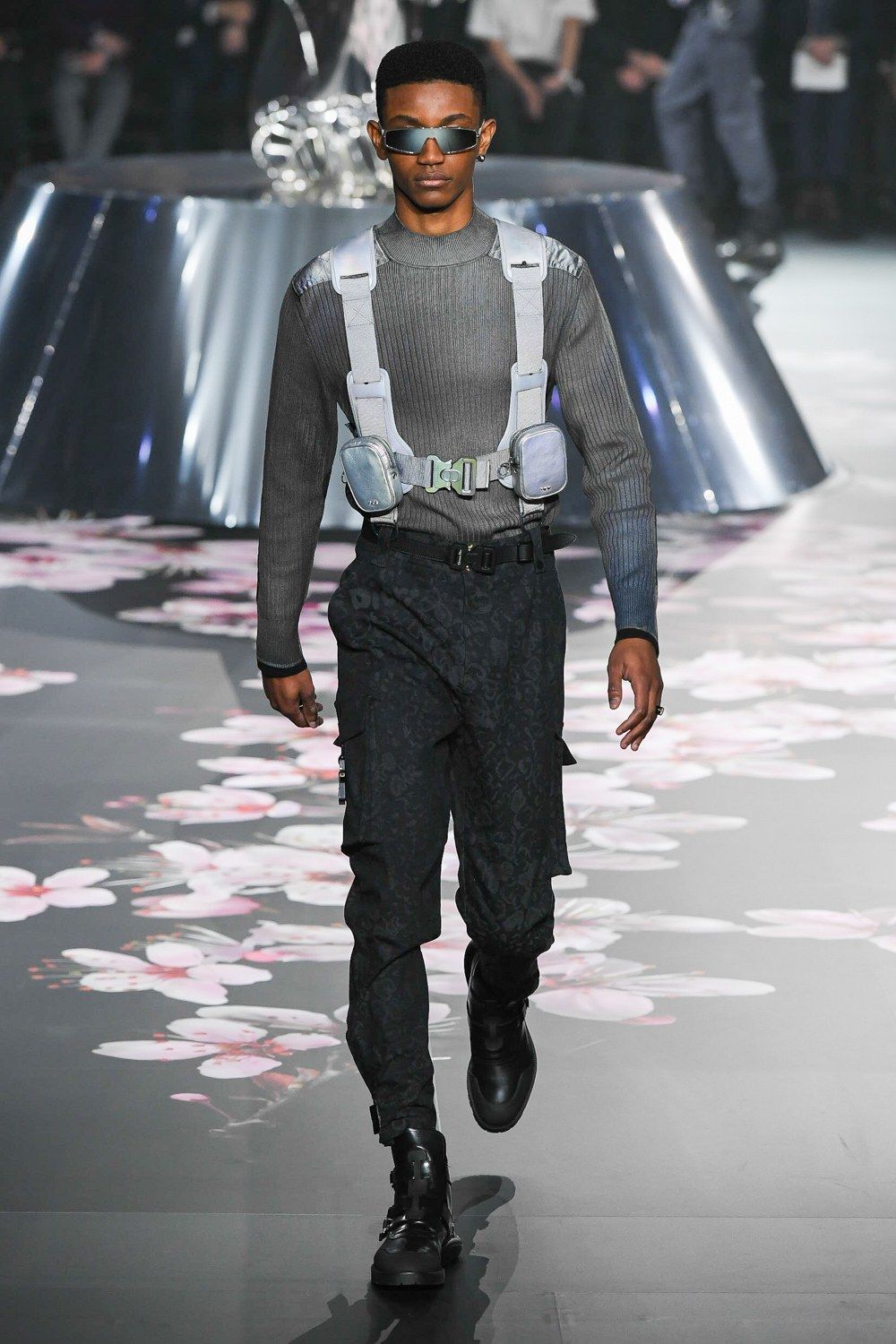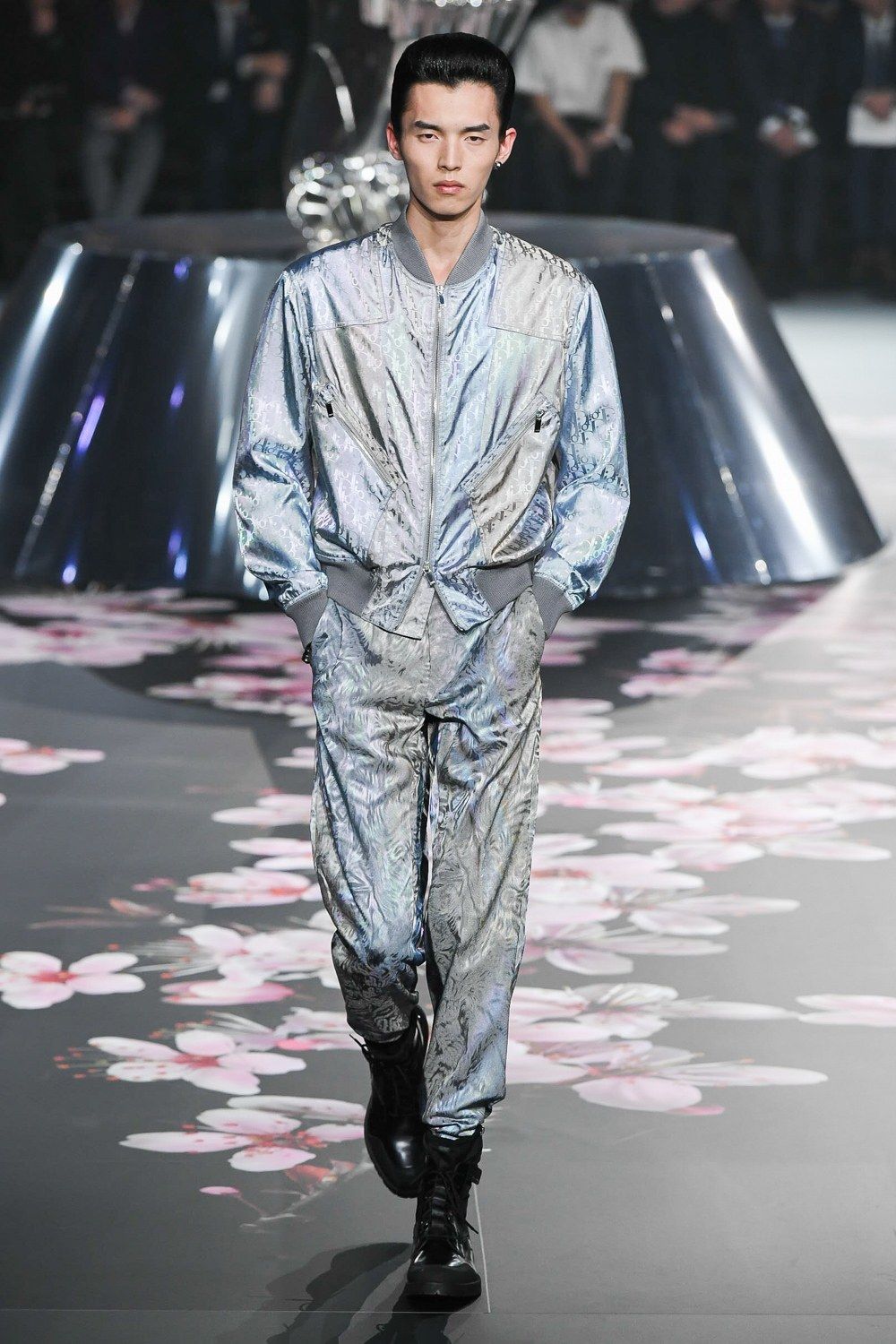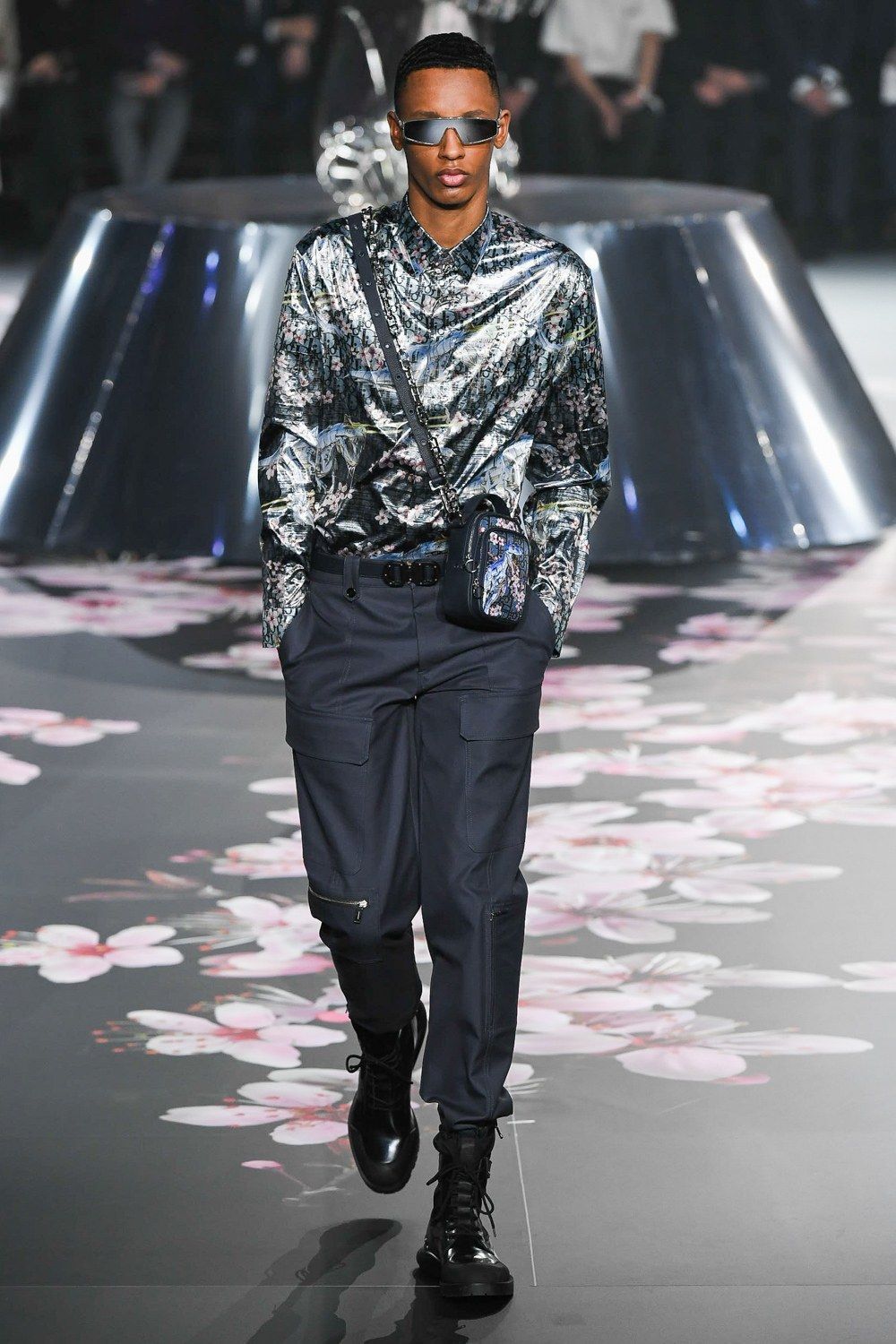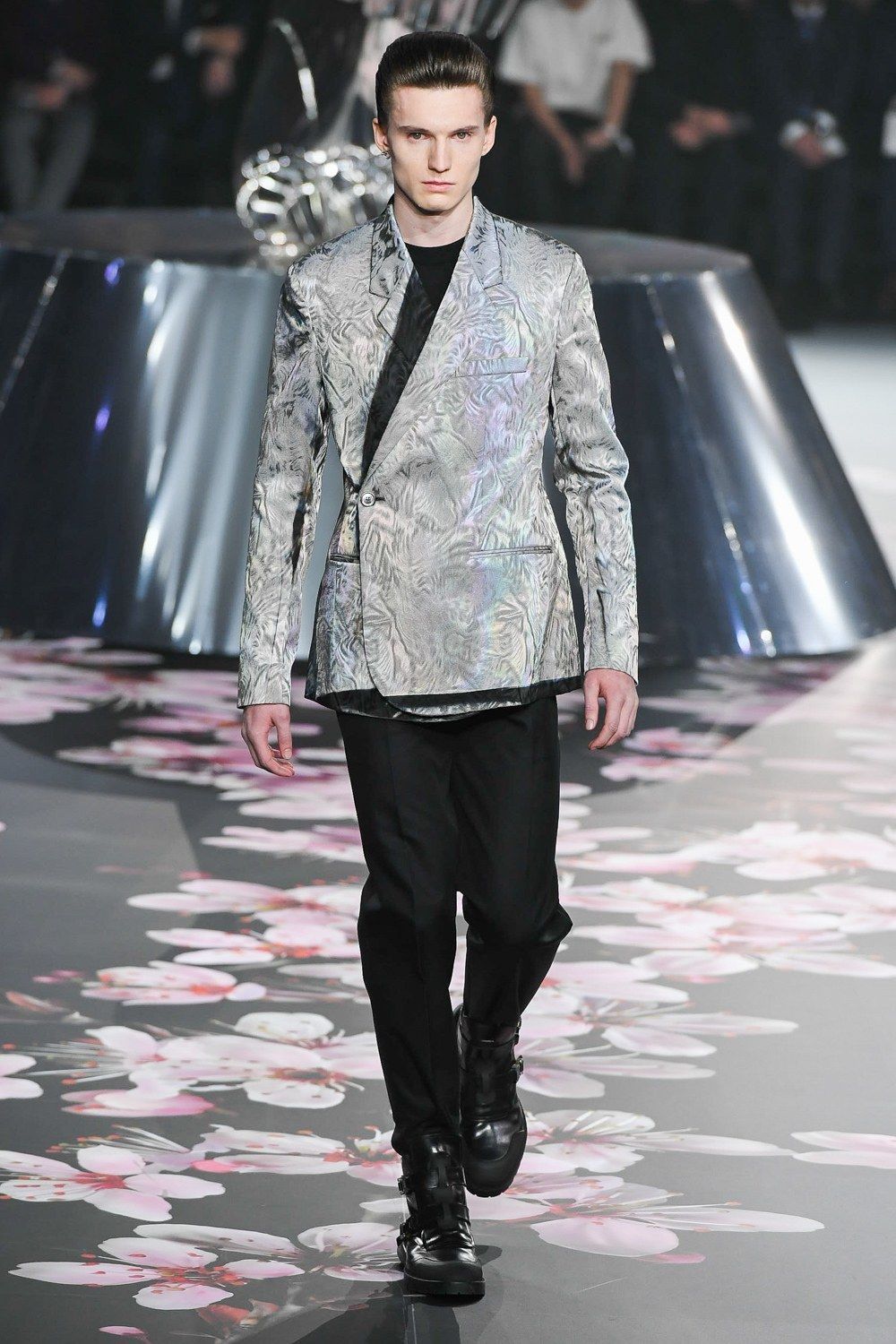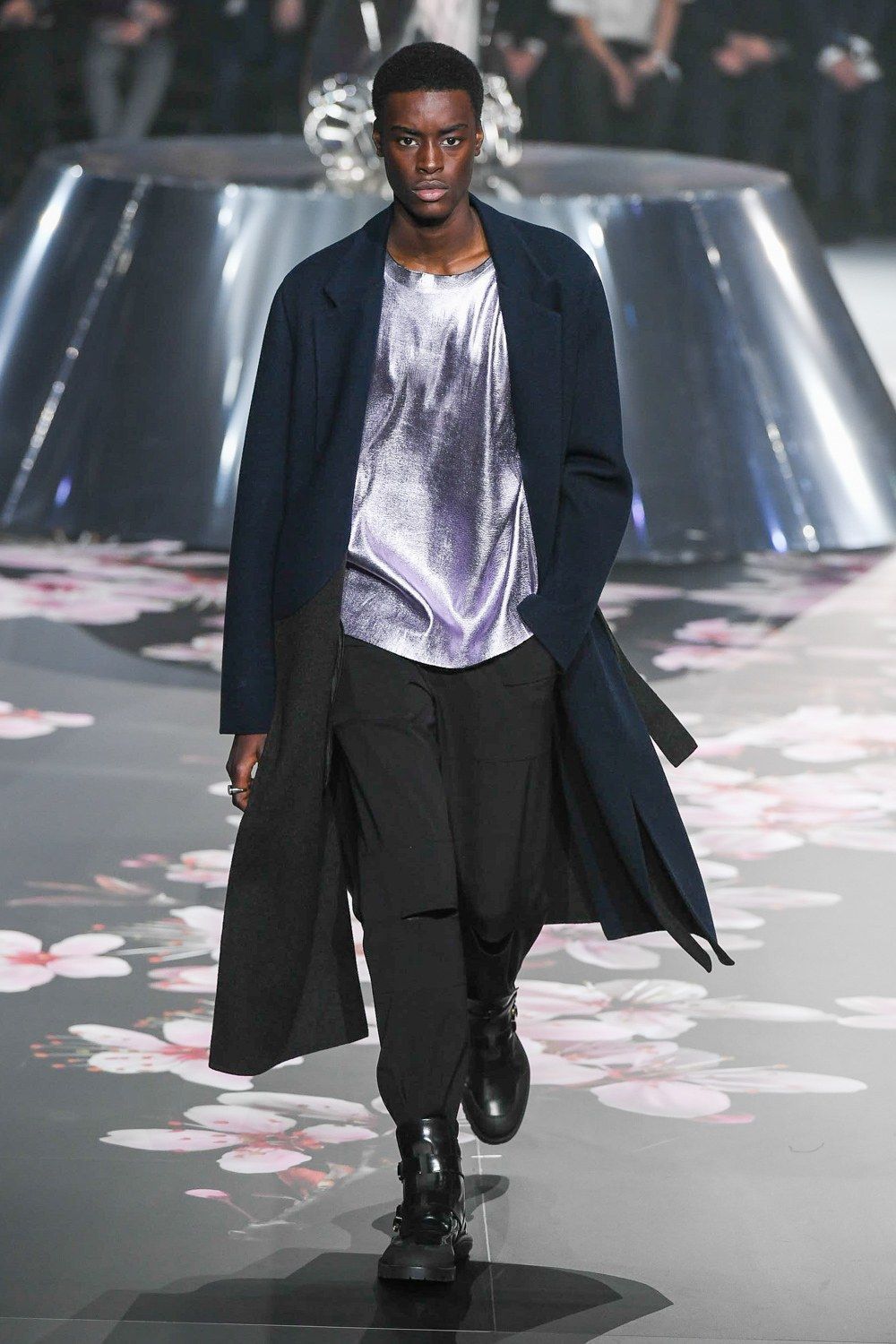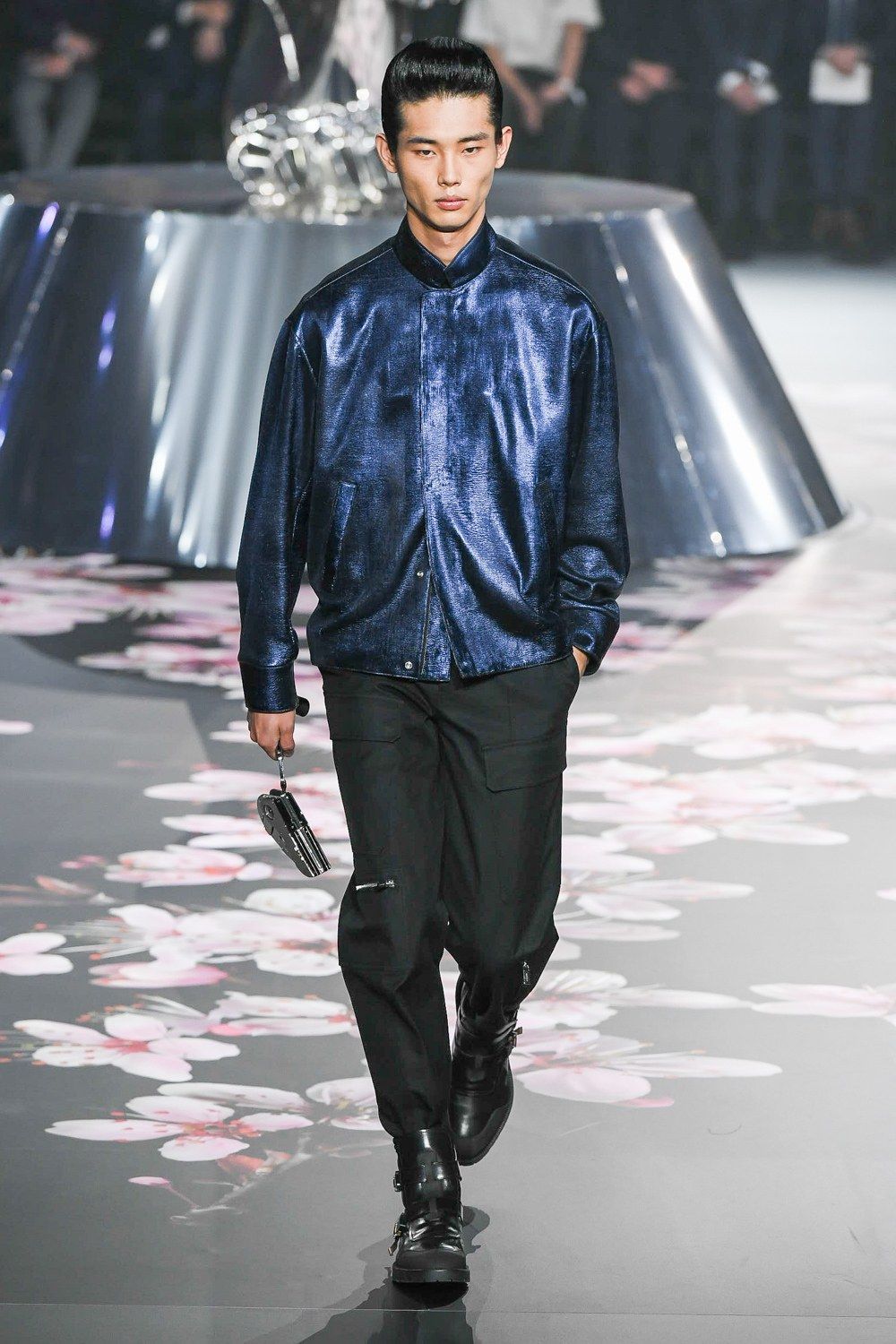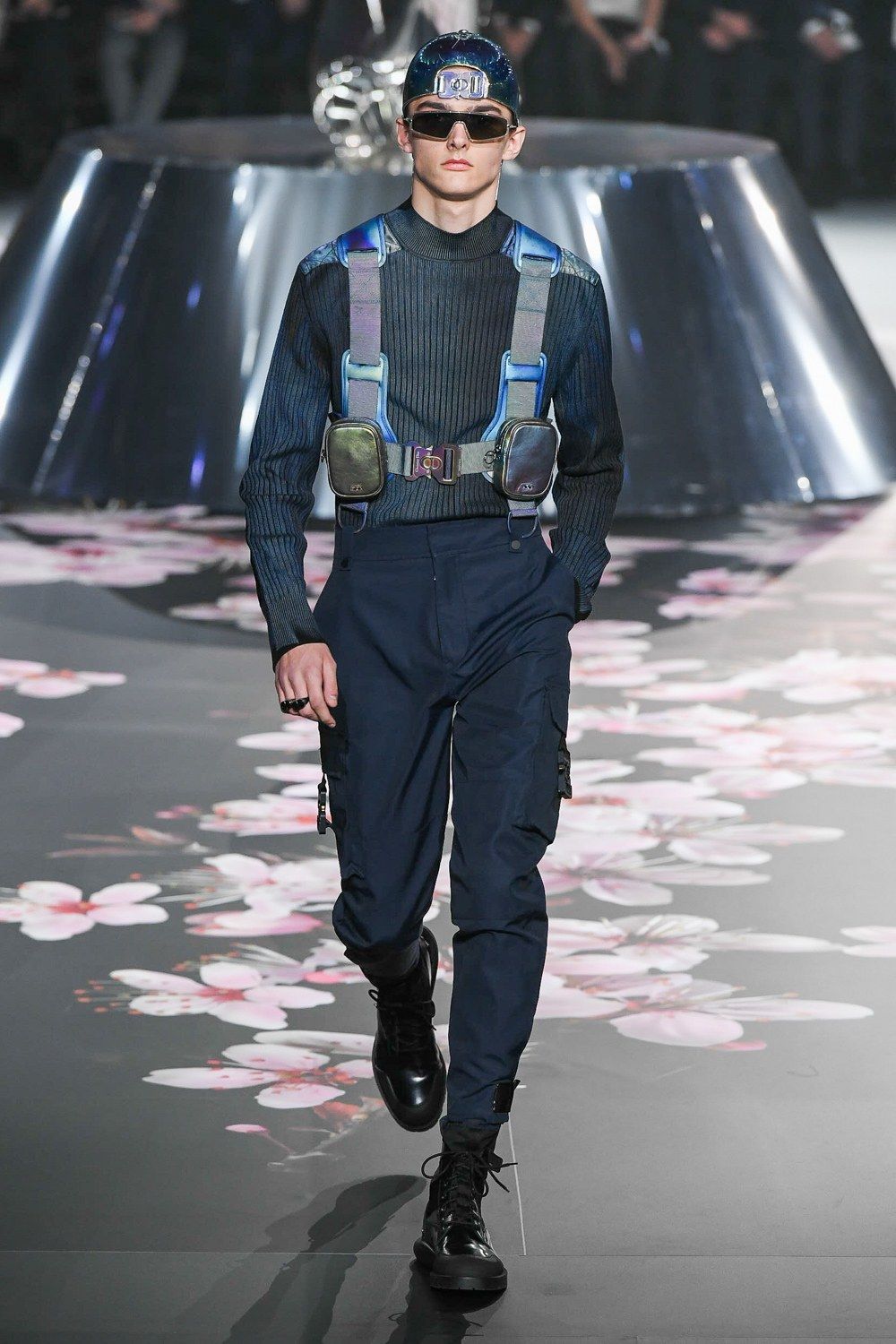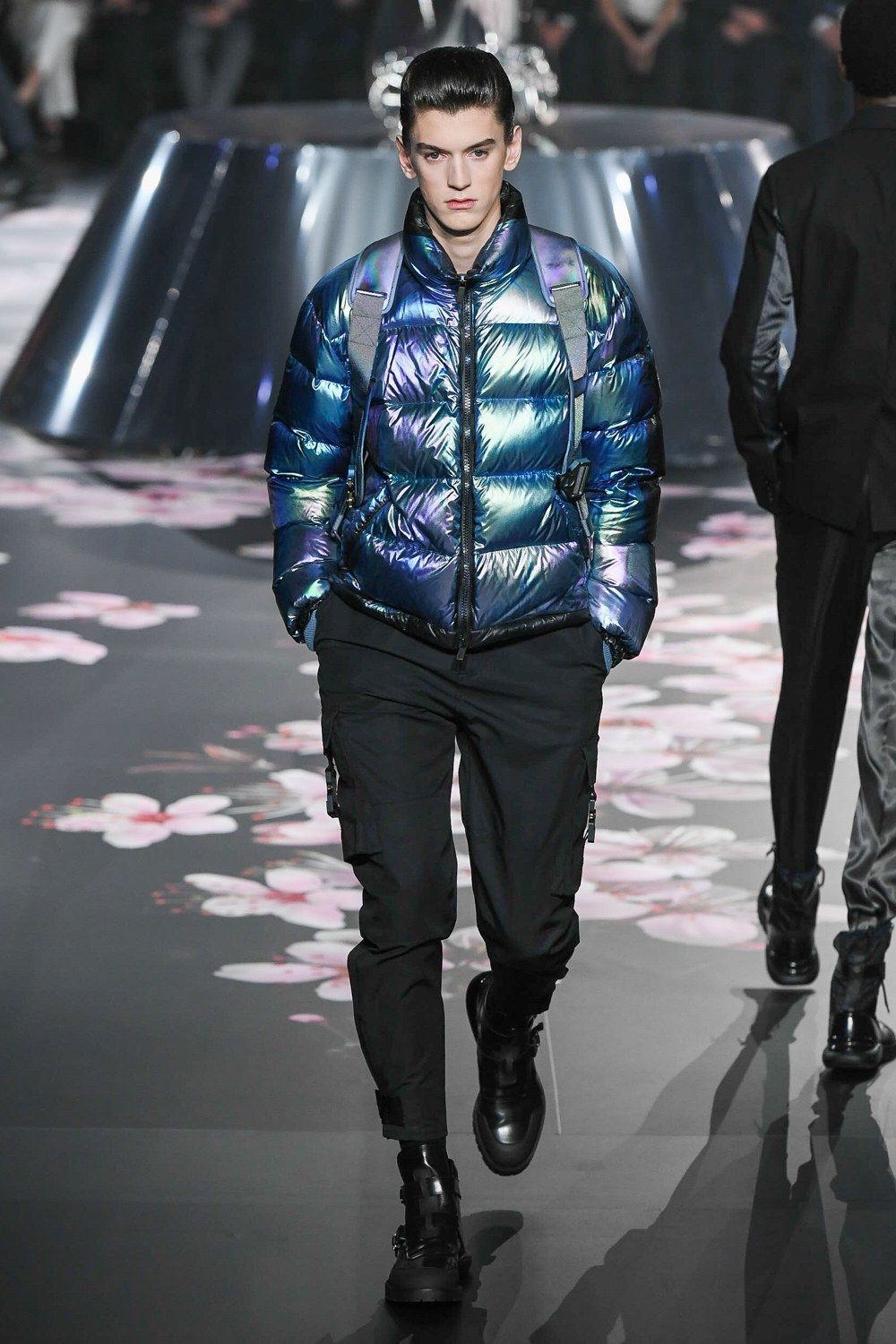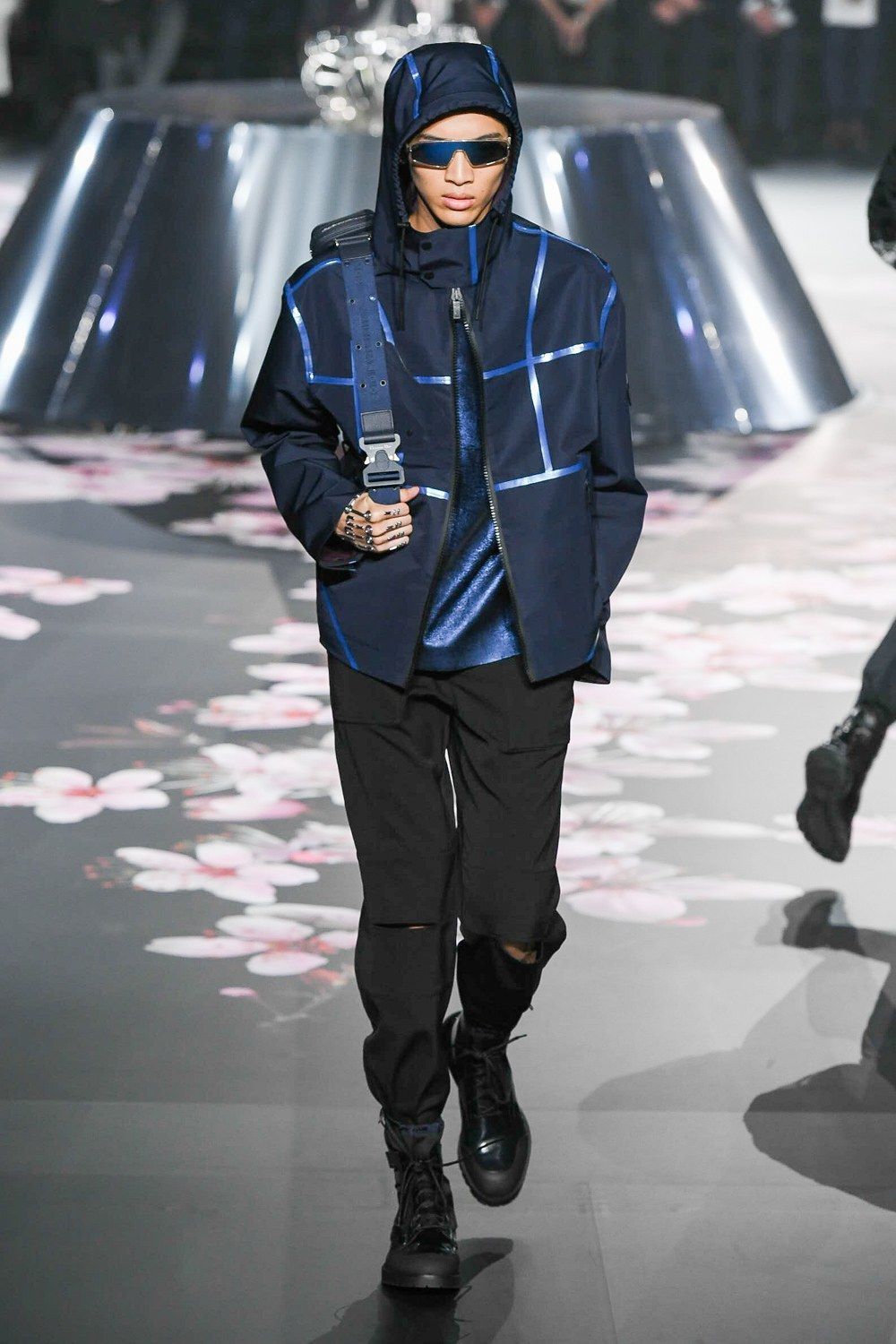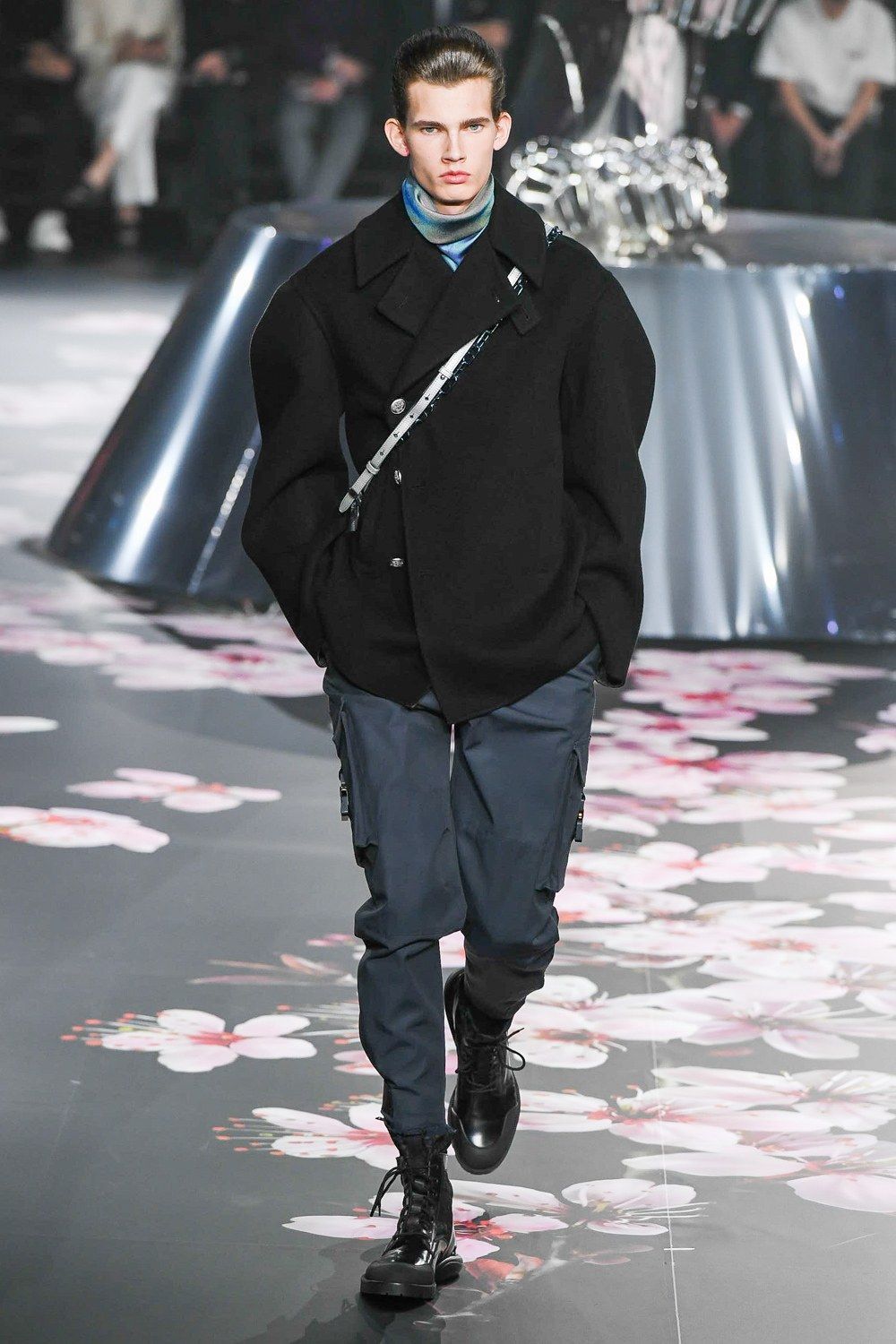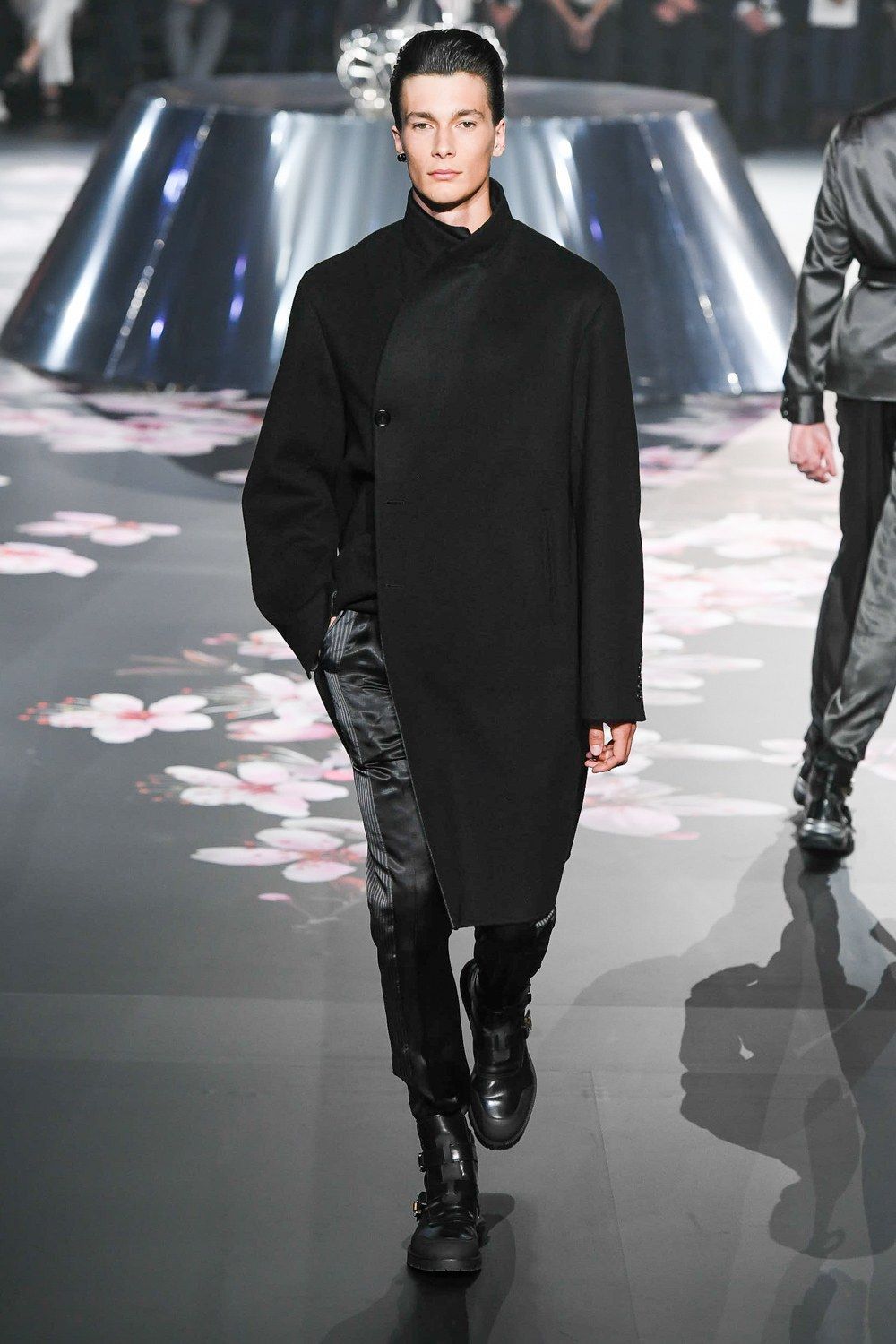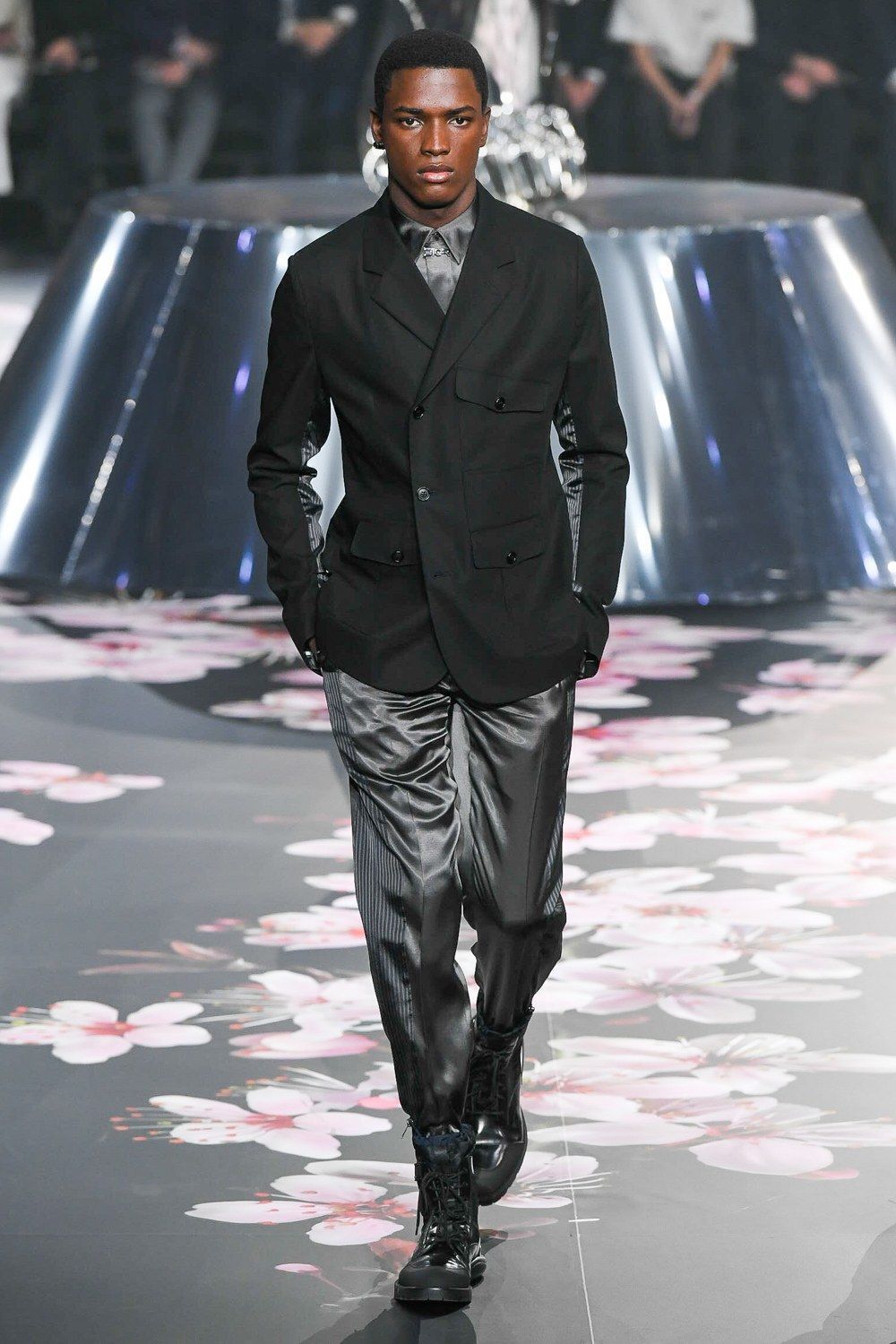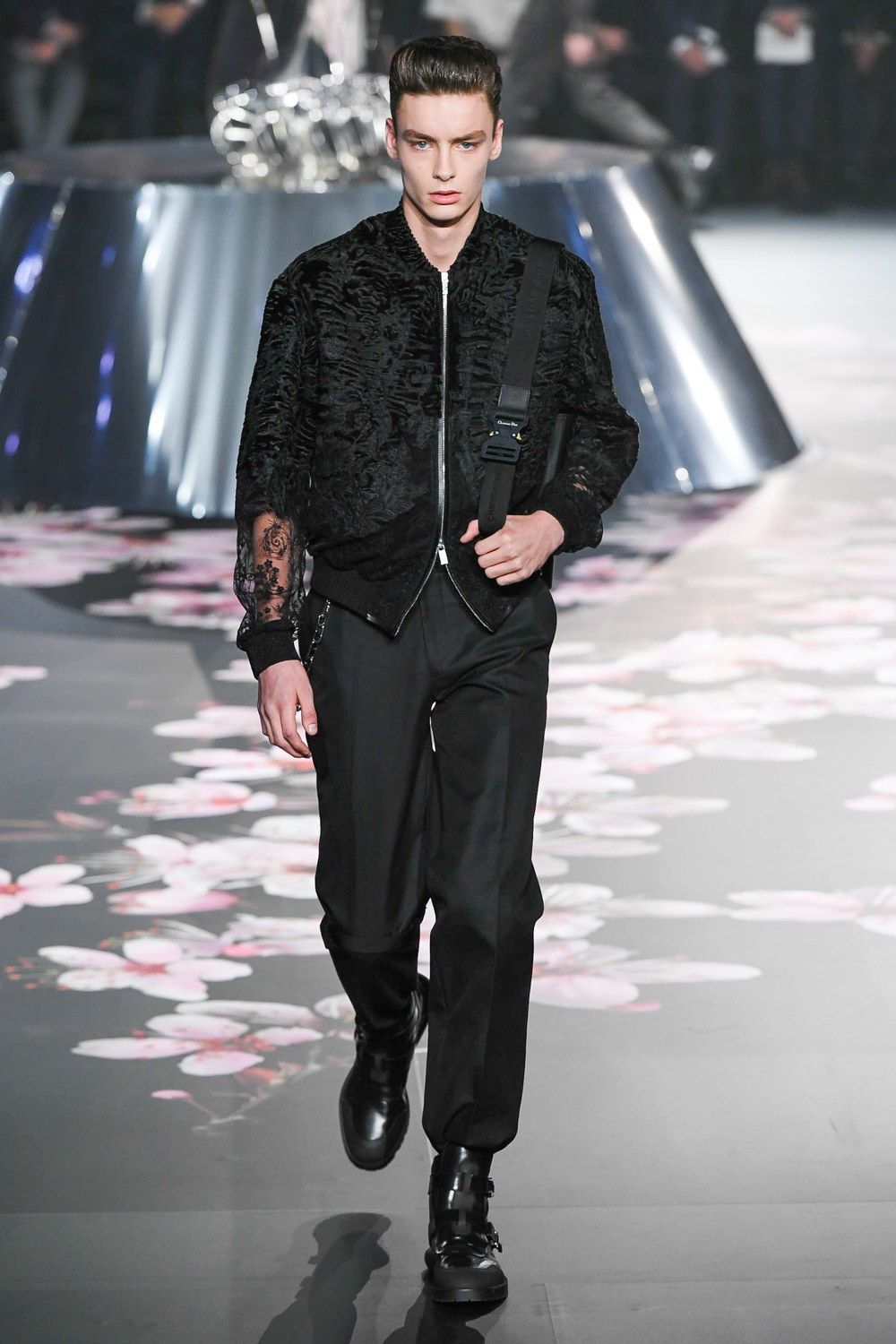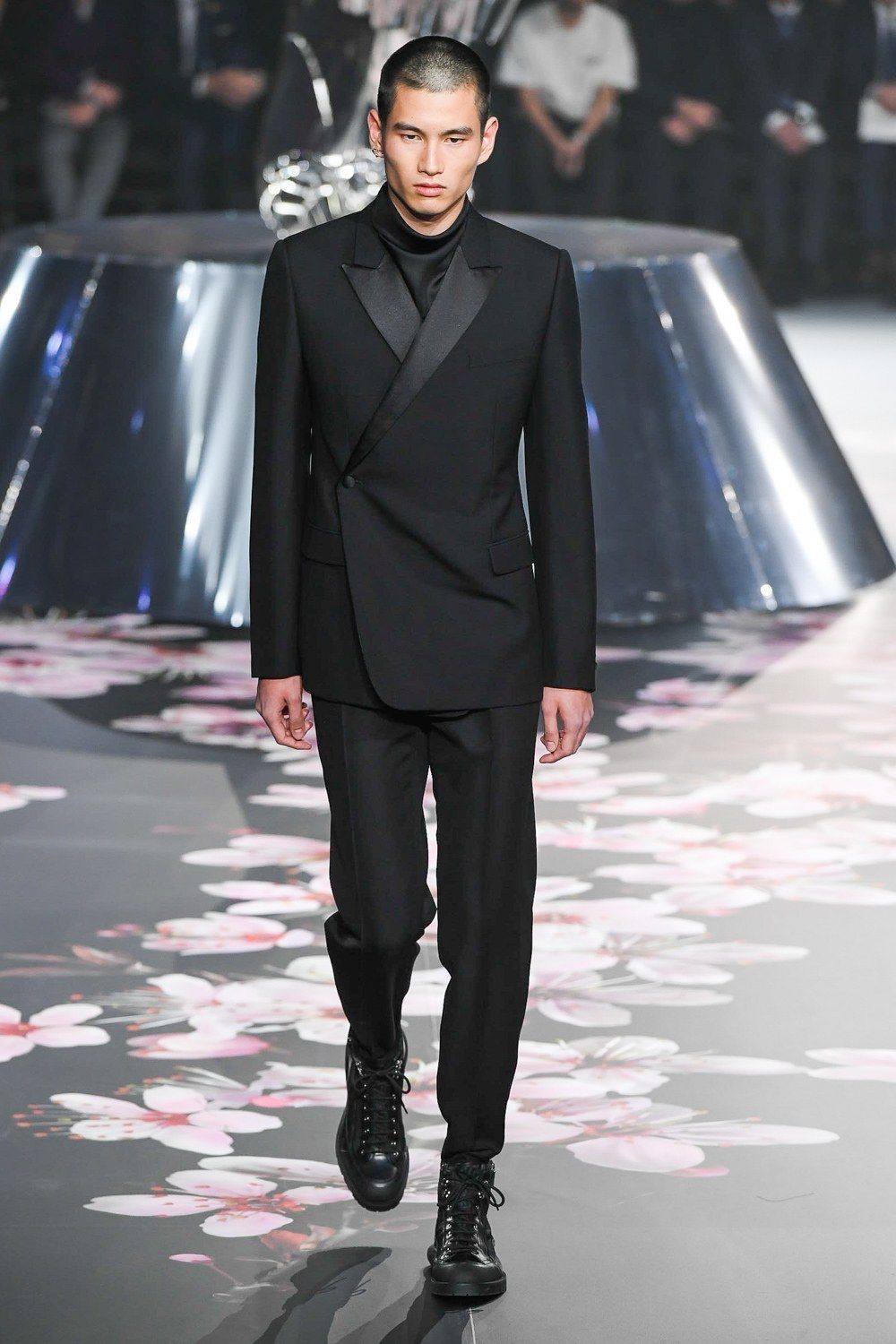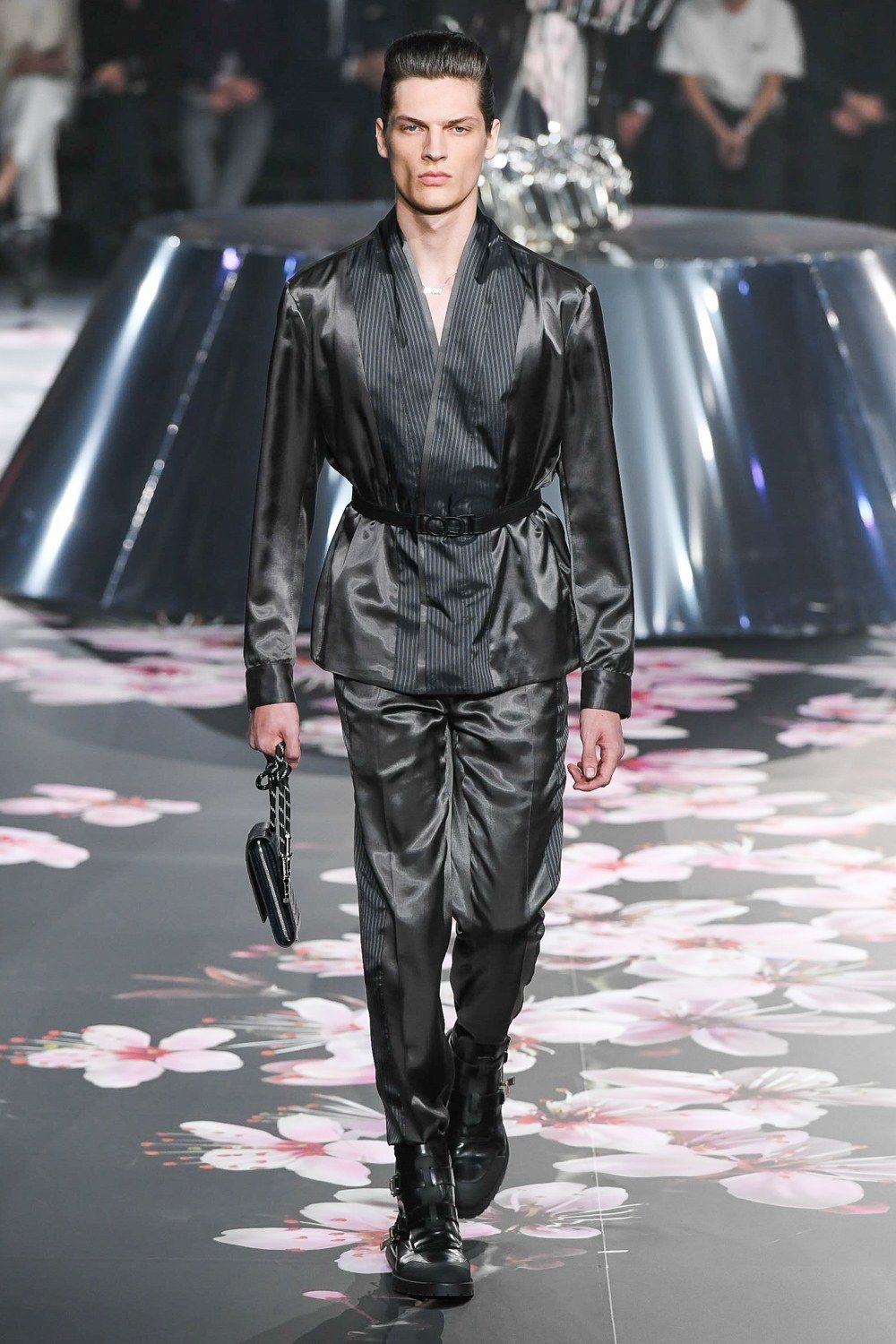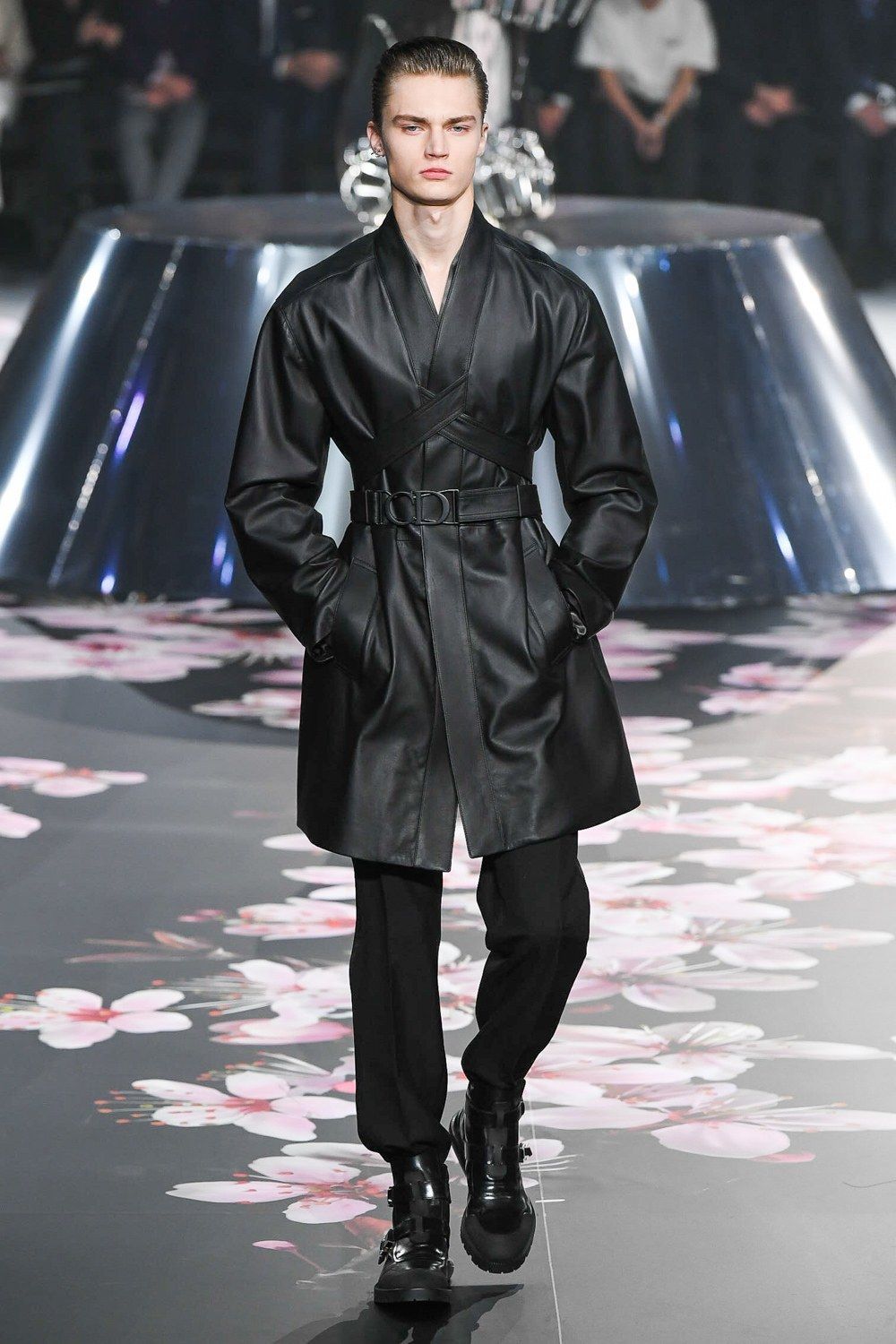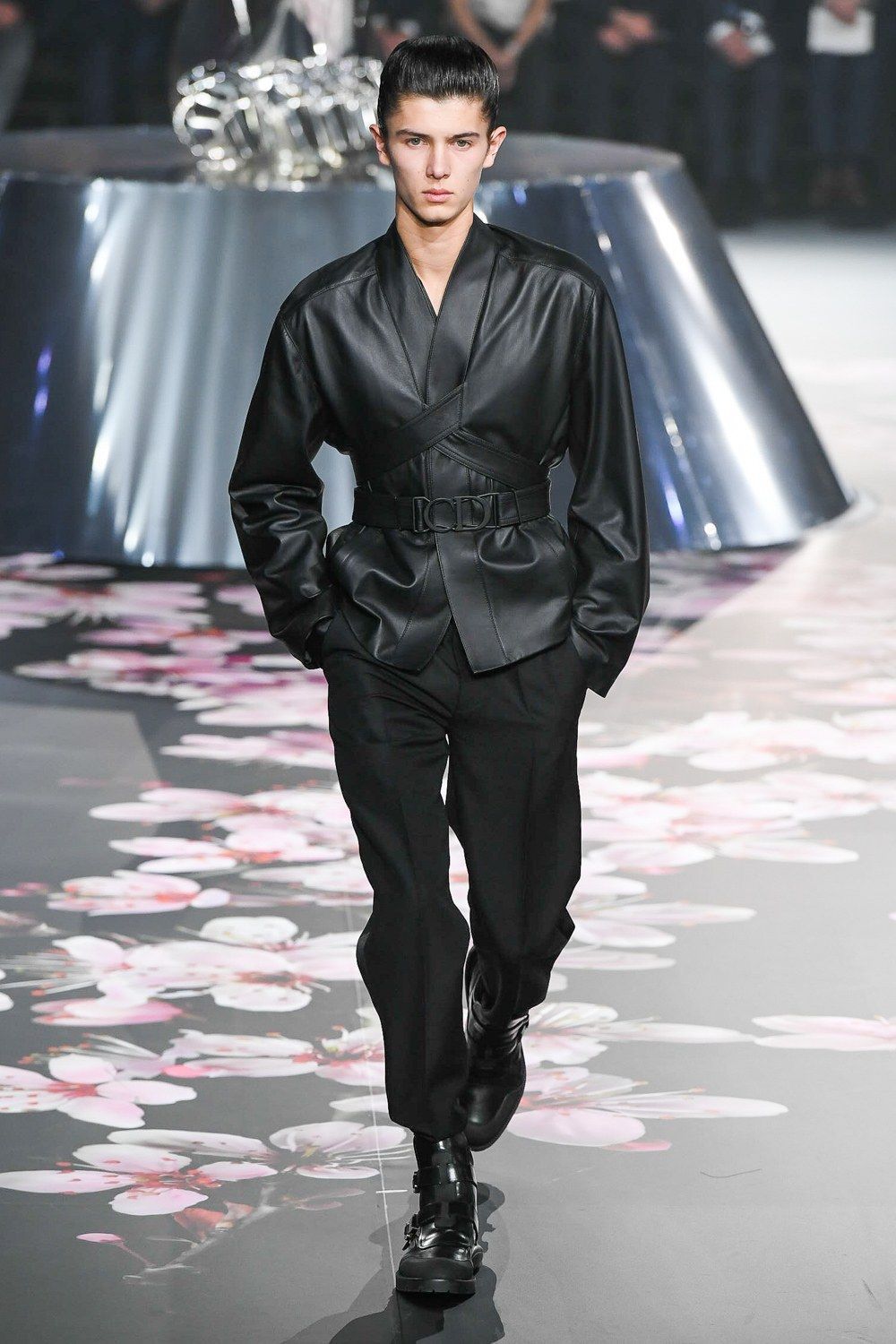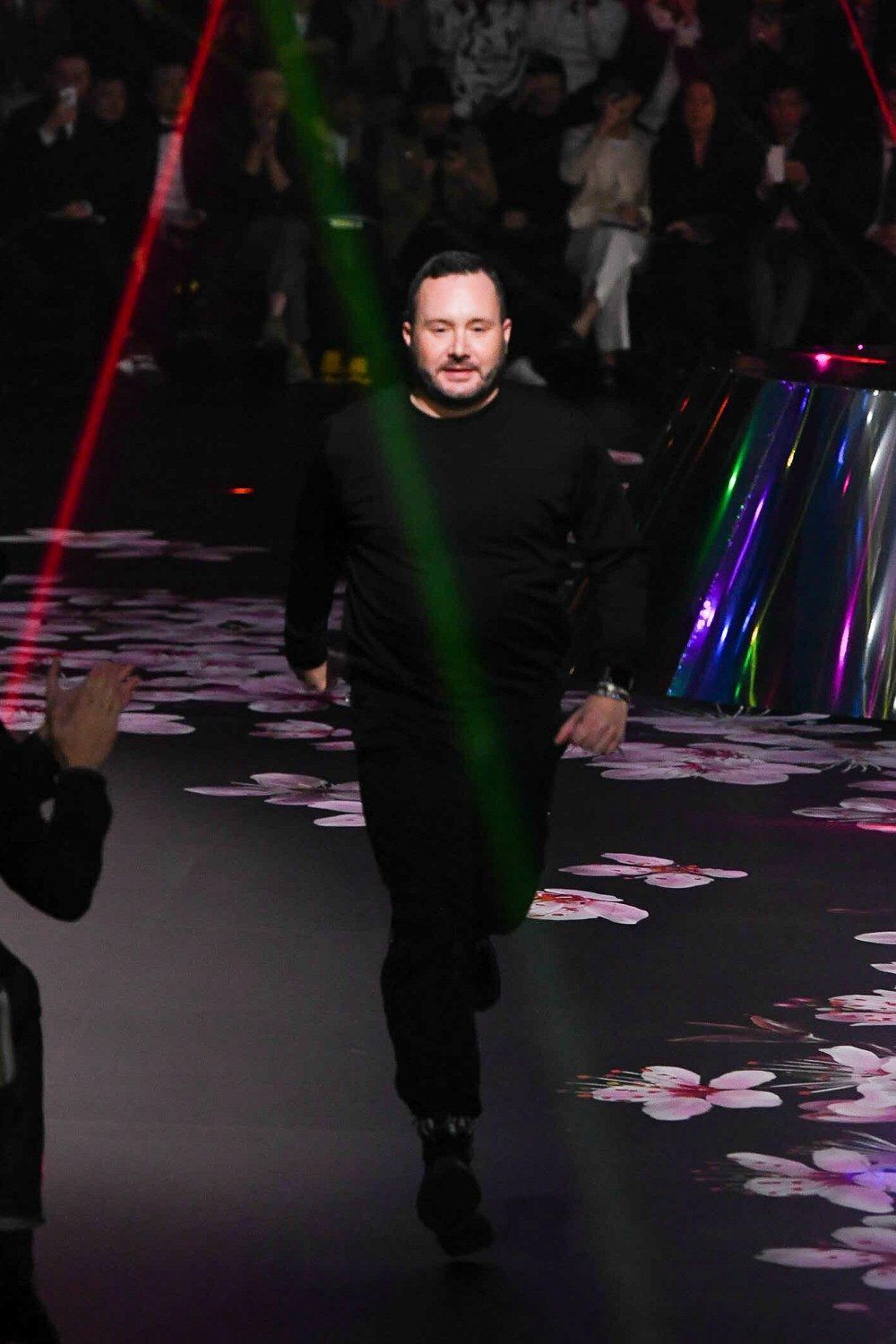 A 360º proposal in which the collection, art and concept went hand in hand throughout the presentation. In certain aspects we also saw continuity of SS19, but above all DIOR Homme, now, is revolution.
After the show, Jones and his star guest list – including Kate Moss, David Beckham, Bella Hadid, A$AP Rocky, Diplo or Detox – turned the runway into a dance floor. In Jones' words: "It's crazy."