READ IN: Español
Maren H. Anscheidt |  NY // Hands, torso, eye and ear sculptures hung from the mirrored ceiling of the tent set in the garden of Musée Rodin, along with a checkerboard floor and muslin draped walls all combined in setting the Surrealist scene of Maria Grazia Chiuri's (@mariagraziachiuri) spring haute couture collection for Dior.
During the artistic movement, Monsieur Christian Dior worked with artiste Leonor Fini, to exhibit her work at the Galerie Minsky, inline with the opening weeks of Dior's exhibit at Les Arts Décoratifs. Chiuri took to examining her work, admiring Fini's use of clothes and extravagant headdresses to create an identity. "Surrealism speaks about dreams and the unconscious, and often about women's bodies. It's very close to fashion."
Chiuri's persistence in feminism has given Christian Dior a whole new voice in the past years. Those who steer towards pantsuit evening wear will be pleased with the white ottoman bar-jacketed suits and black tuxedo covered by a dramatic cloak. In between, dresses on dresses on dresses, parading the checkerboard floors, "caged dresses", an elegant black halter dress with white feathered butterflies, polka dot dresses adding to this mysterious yet powerful surrealist theme. The masks are definitely to be noted, rectangular box masks, cage-like masks and feathered masks, added to the avant- garde dreaminess of everything. As for the primary black and white, Chiuri stated backstage "the colors of the subconscious", and that is that.
DIOR Haute Couture | SS2018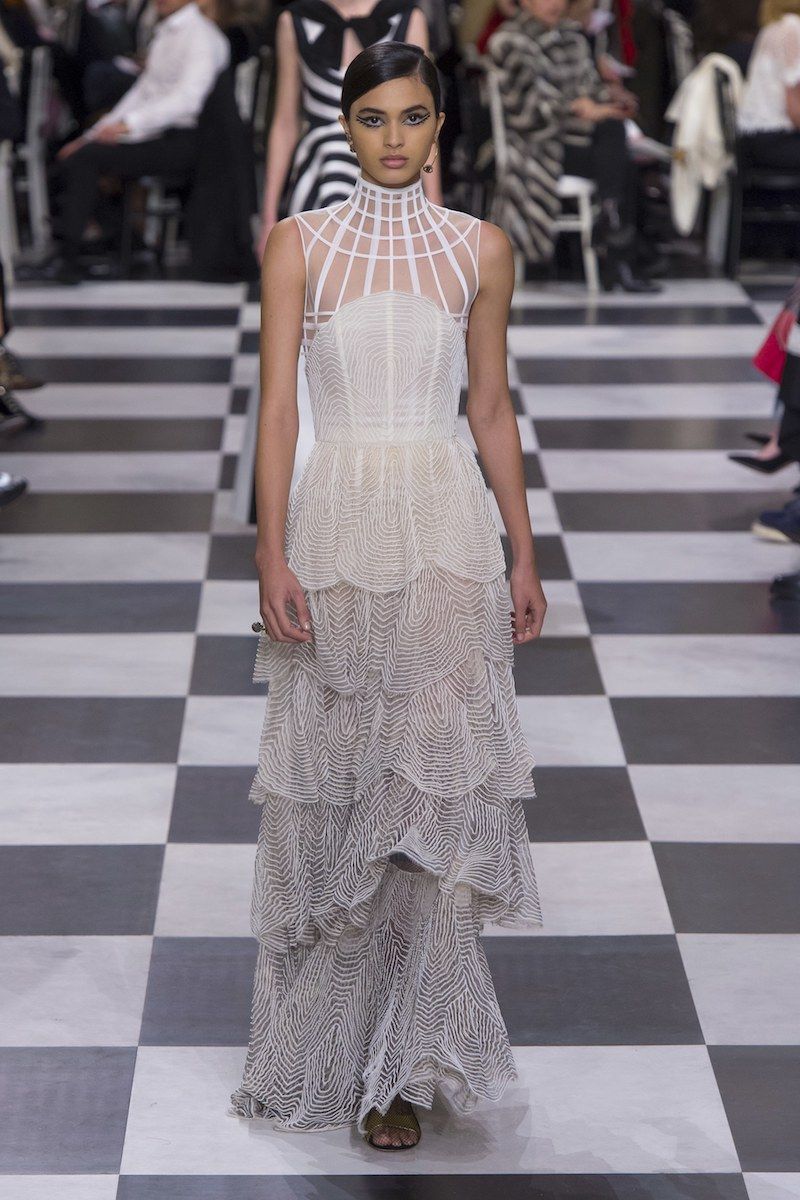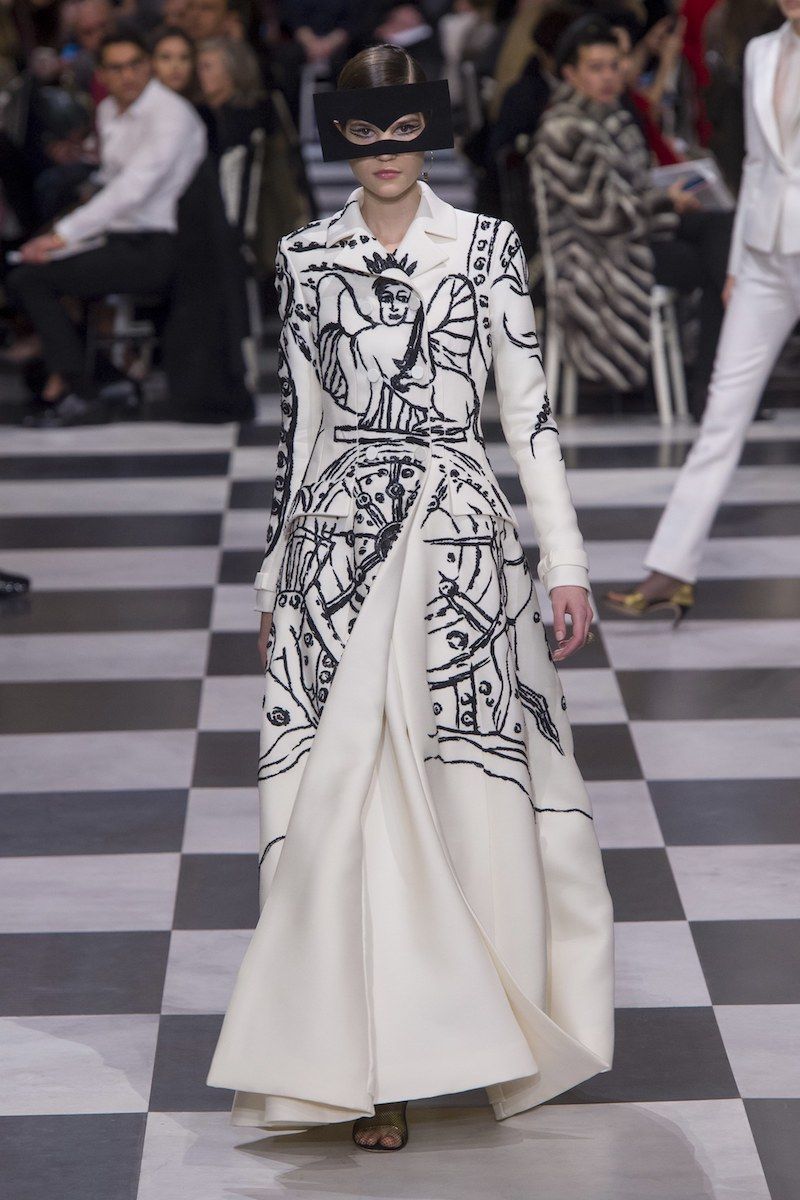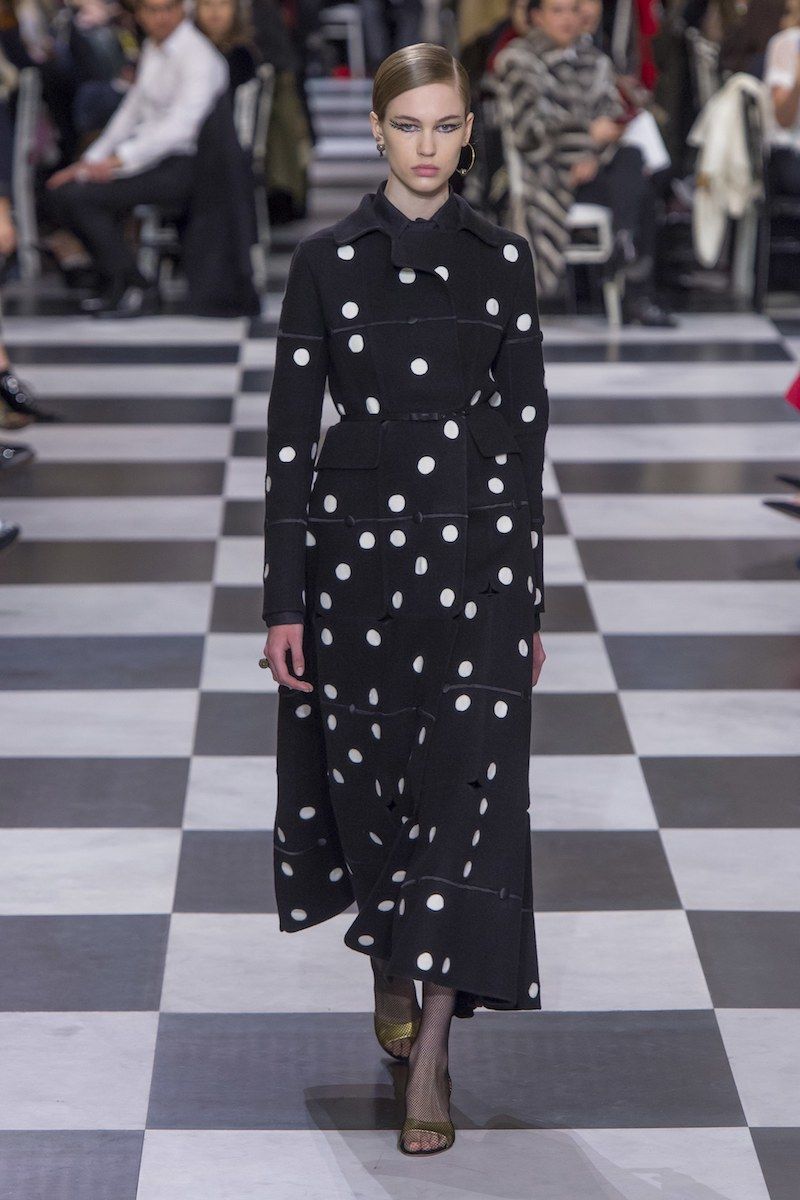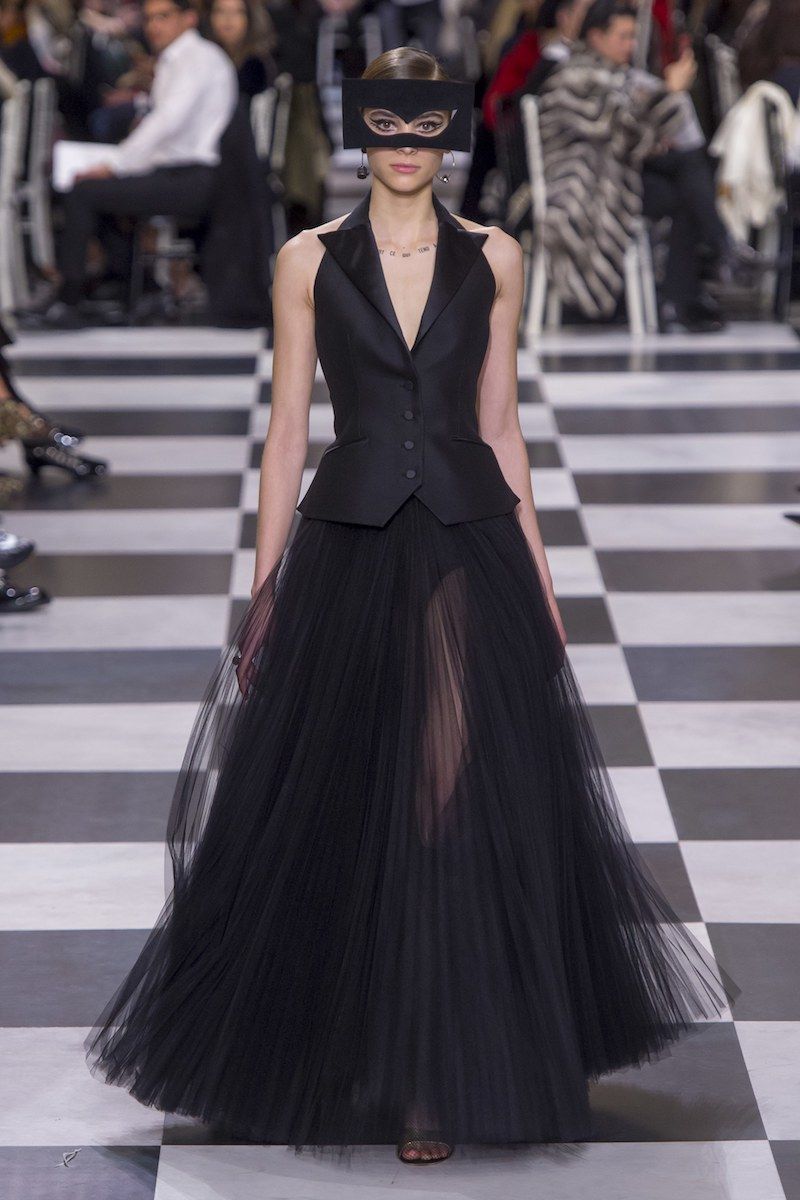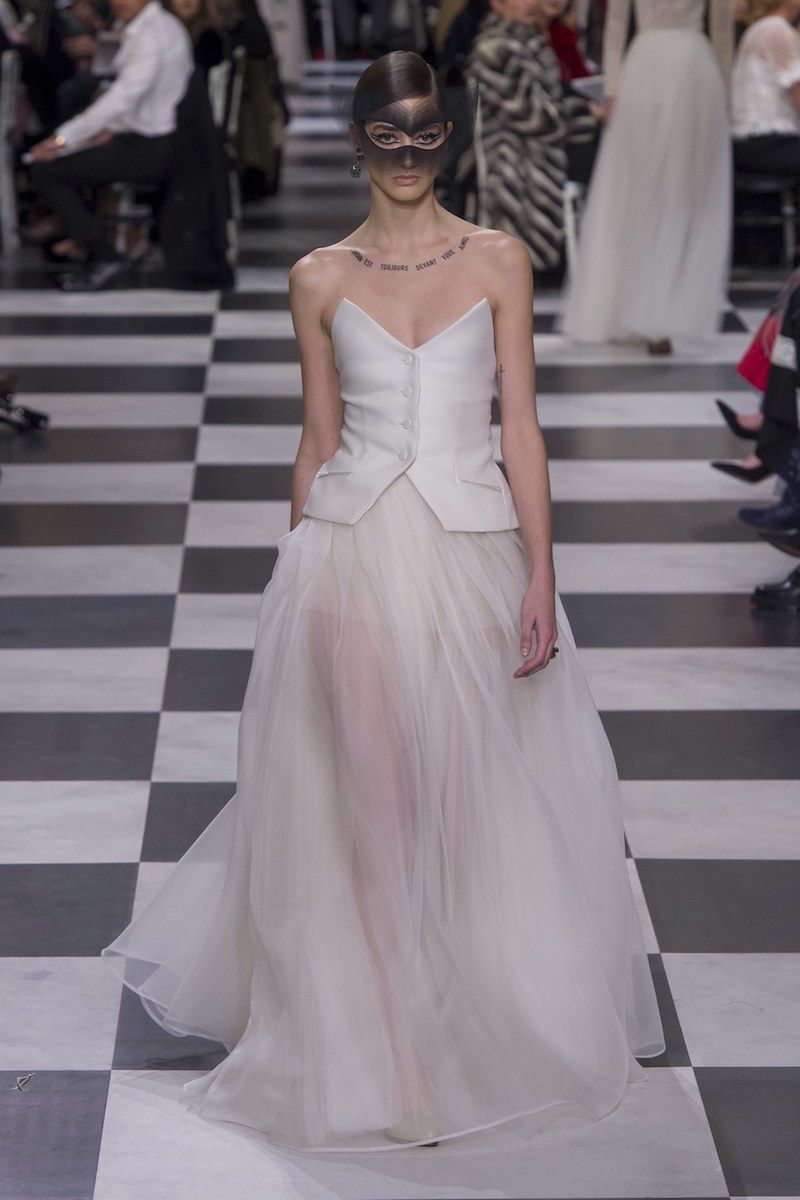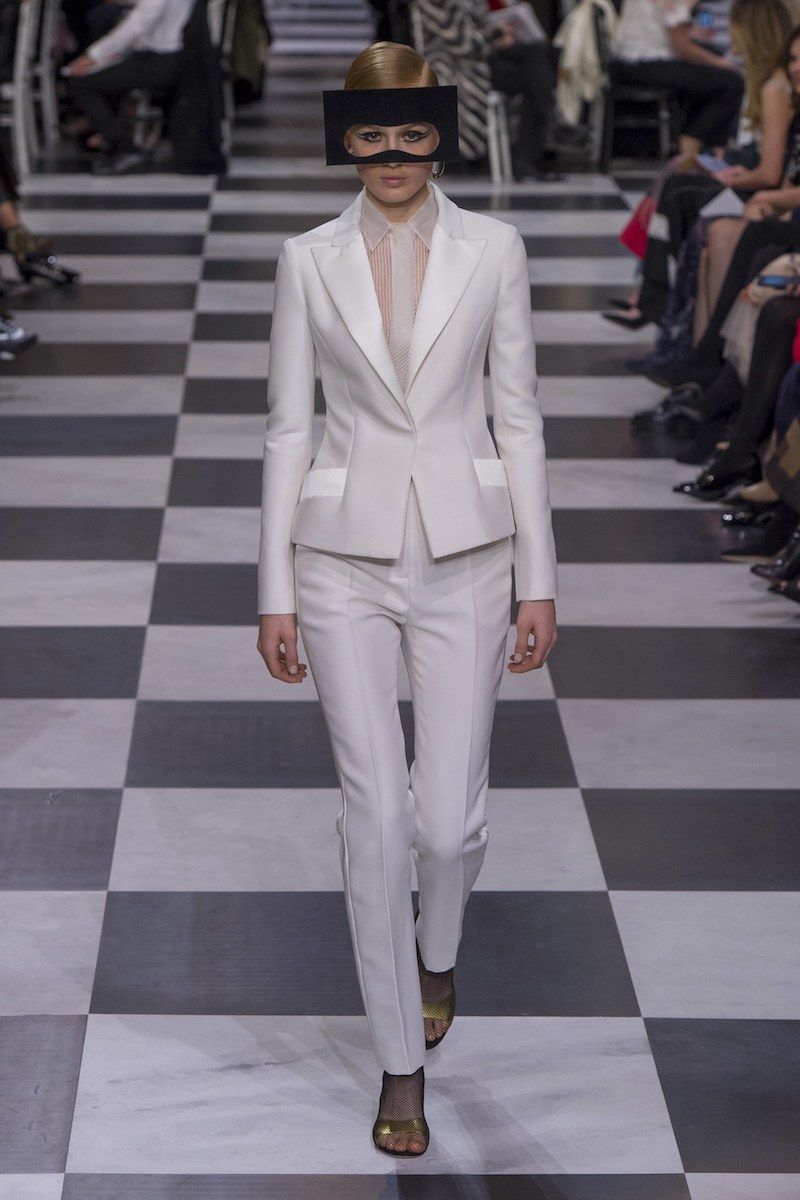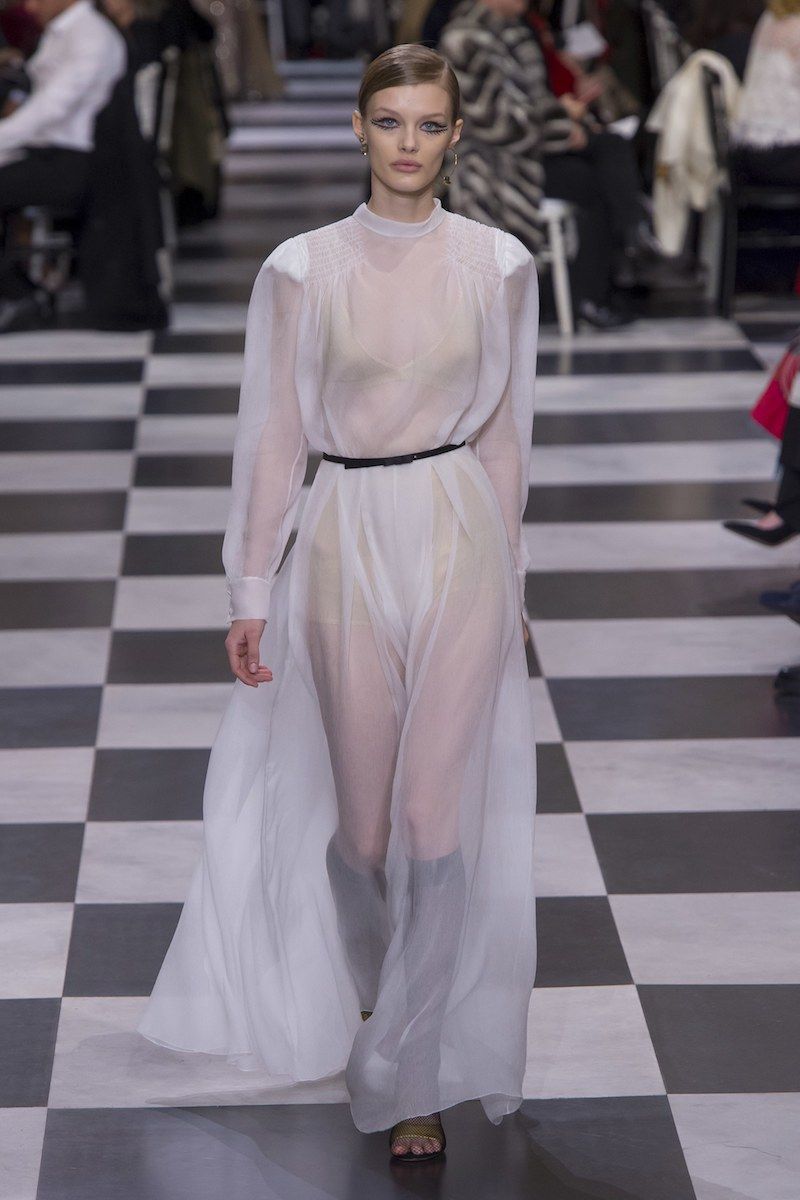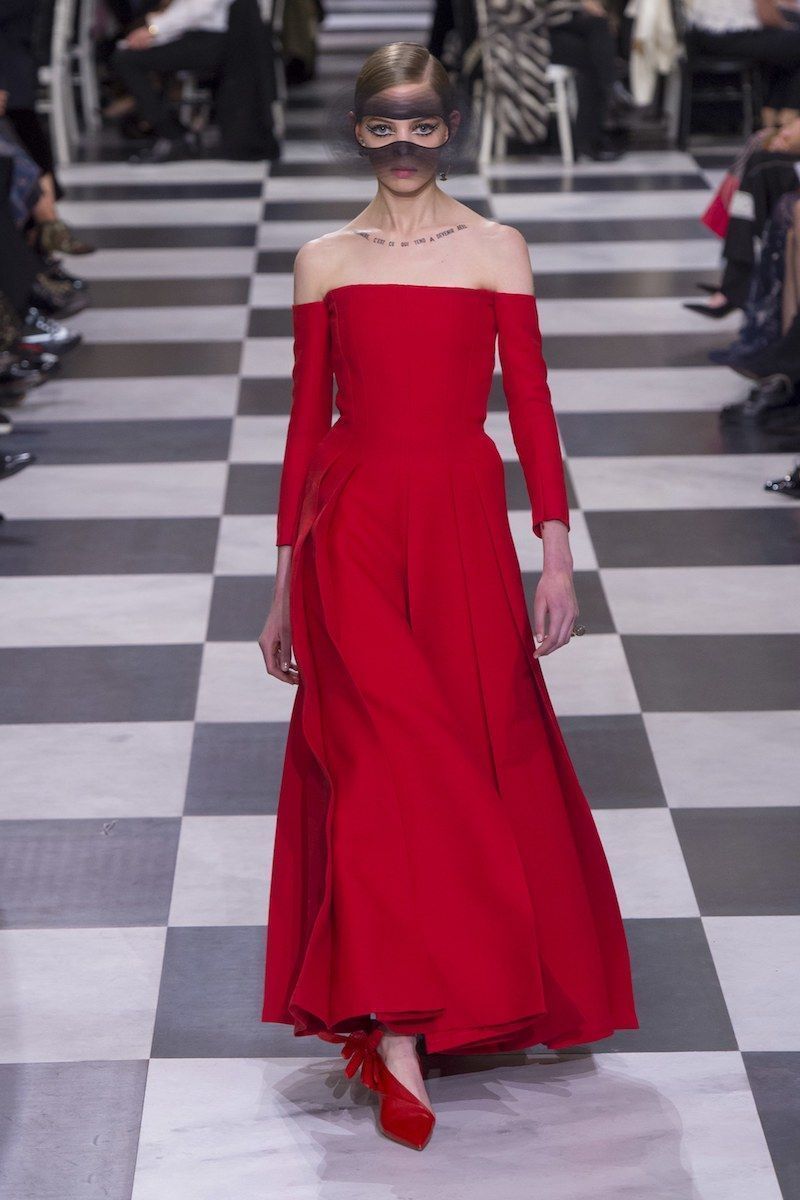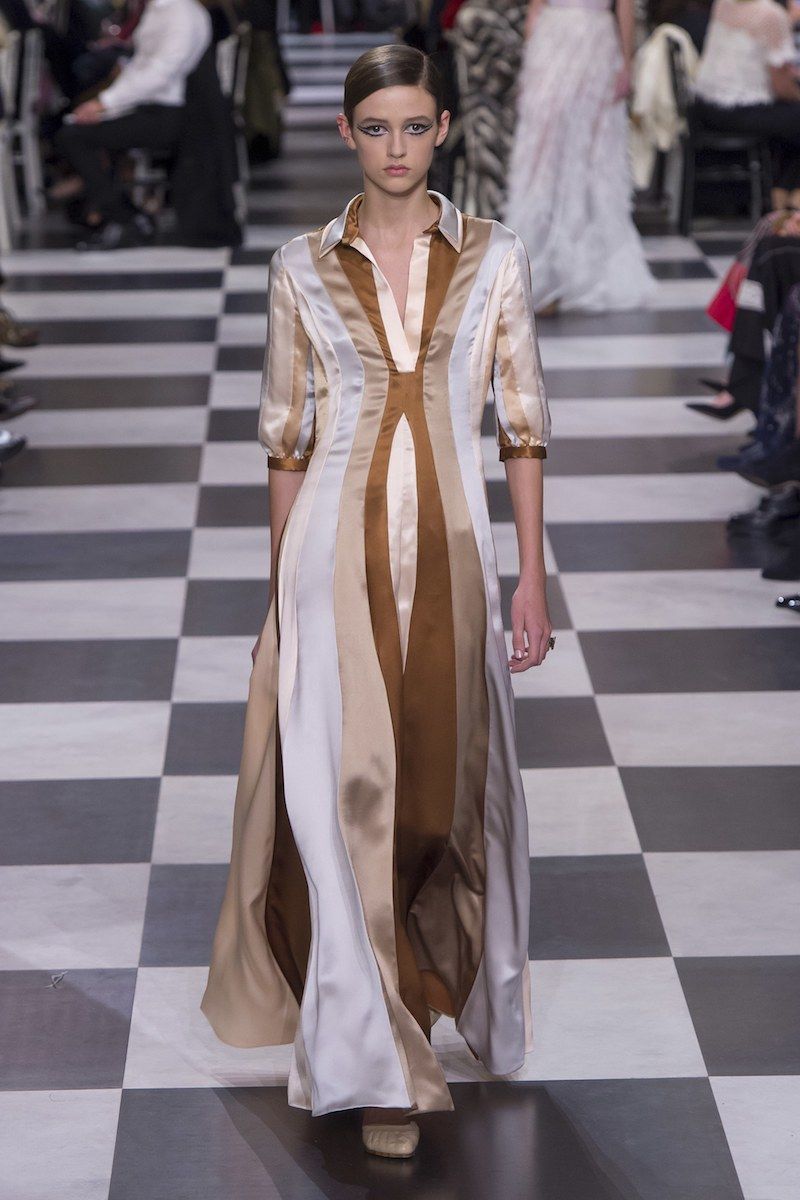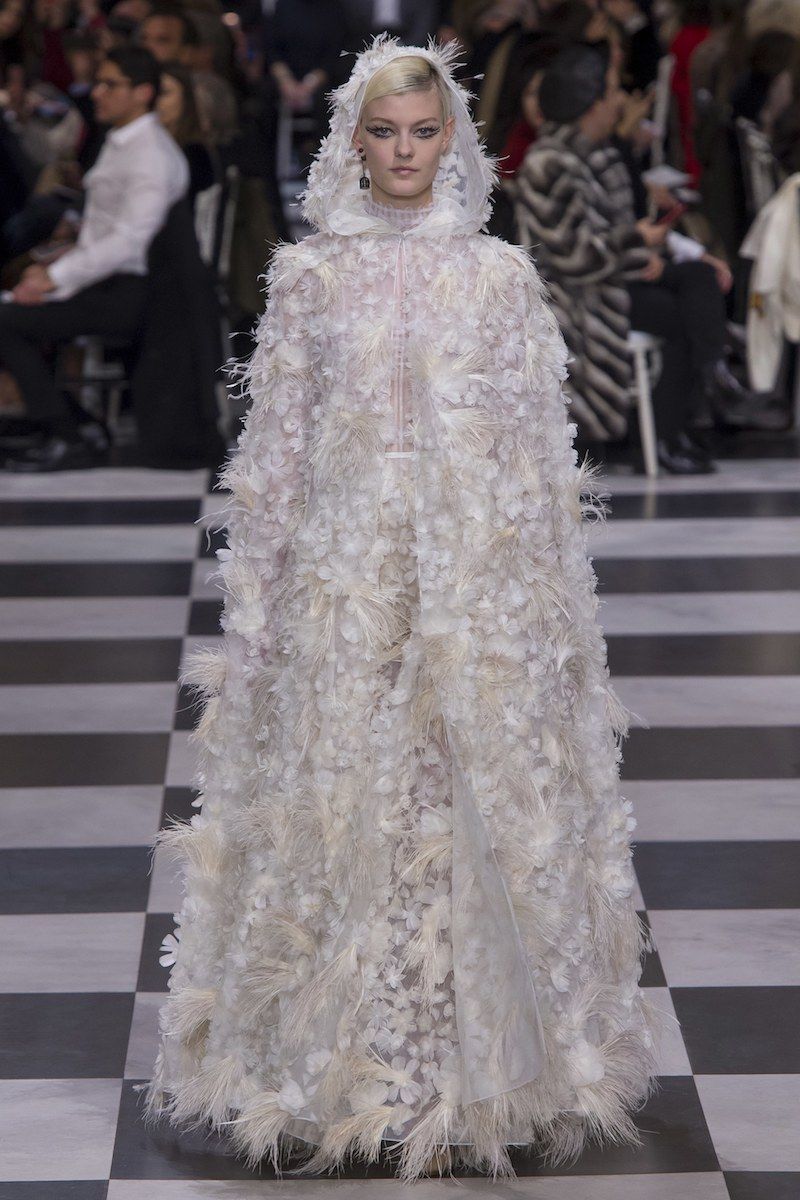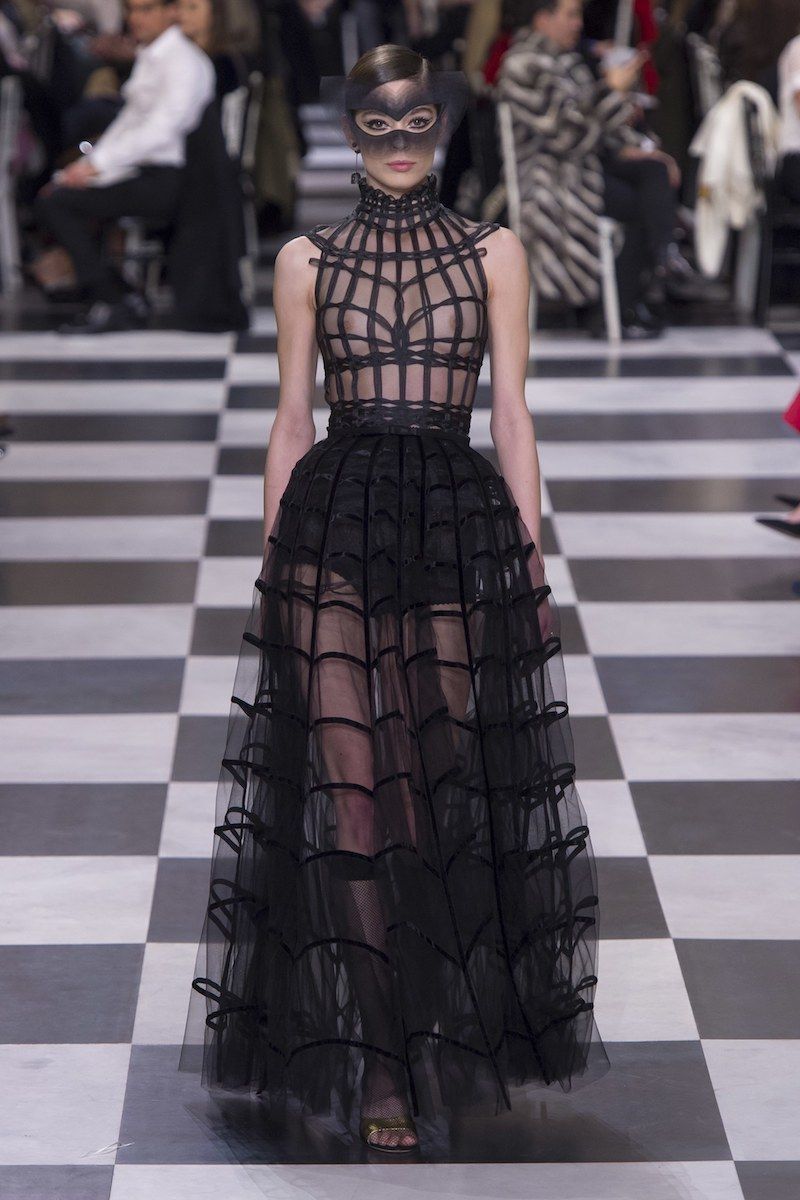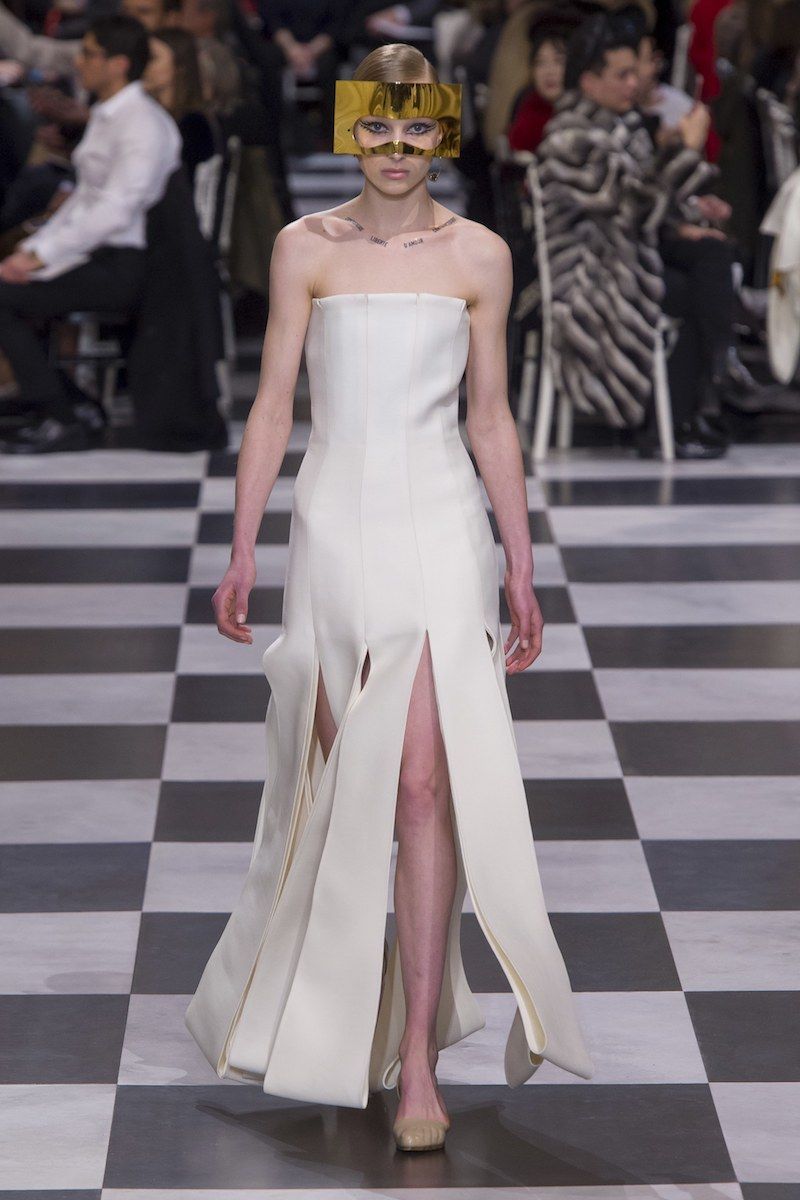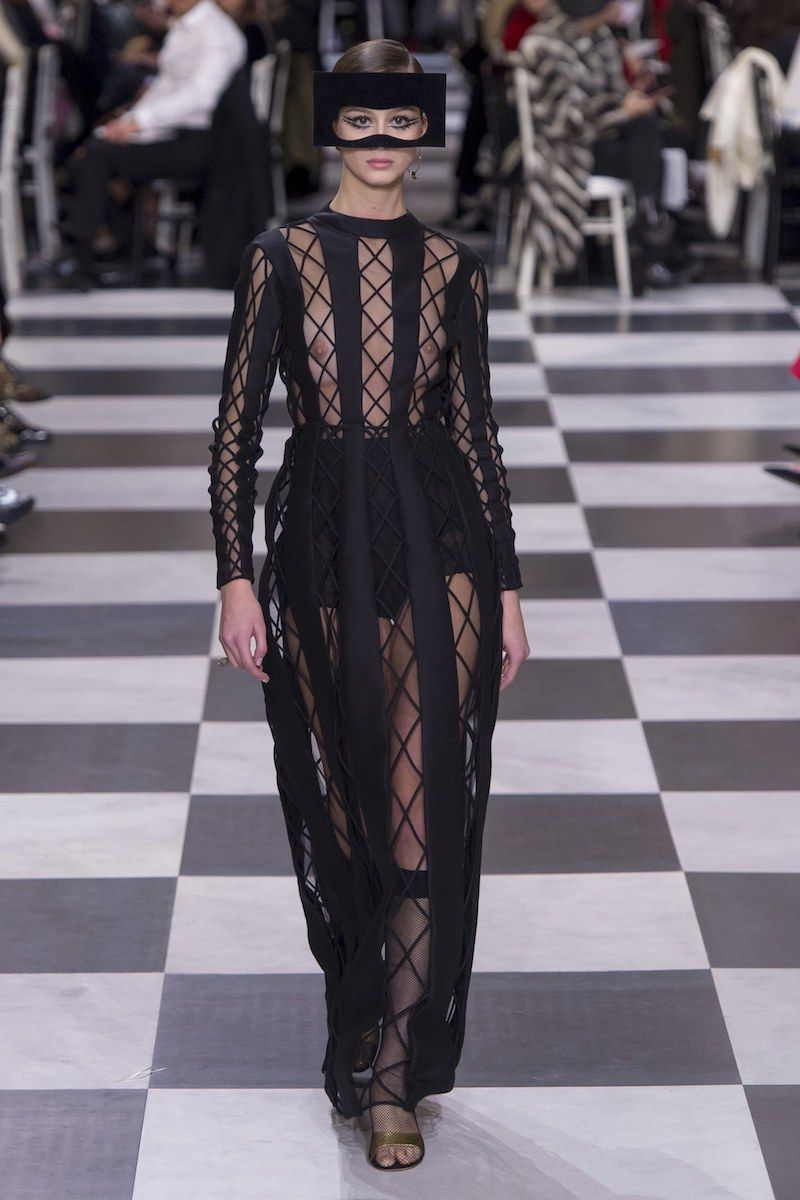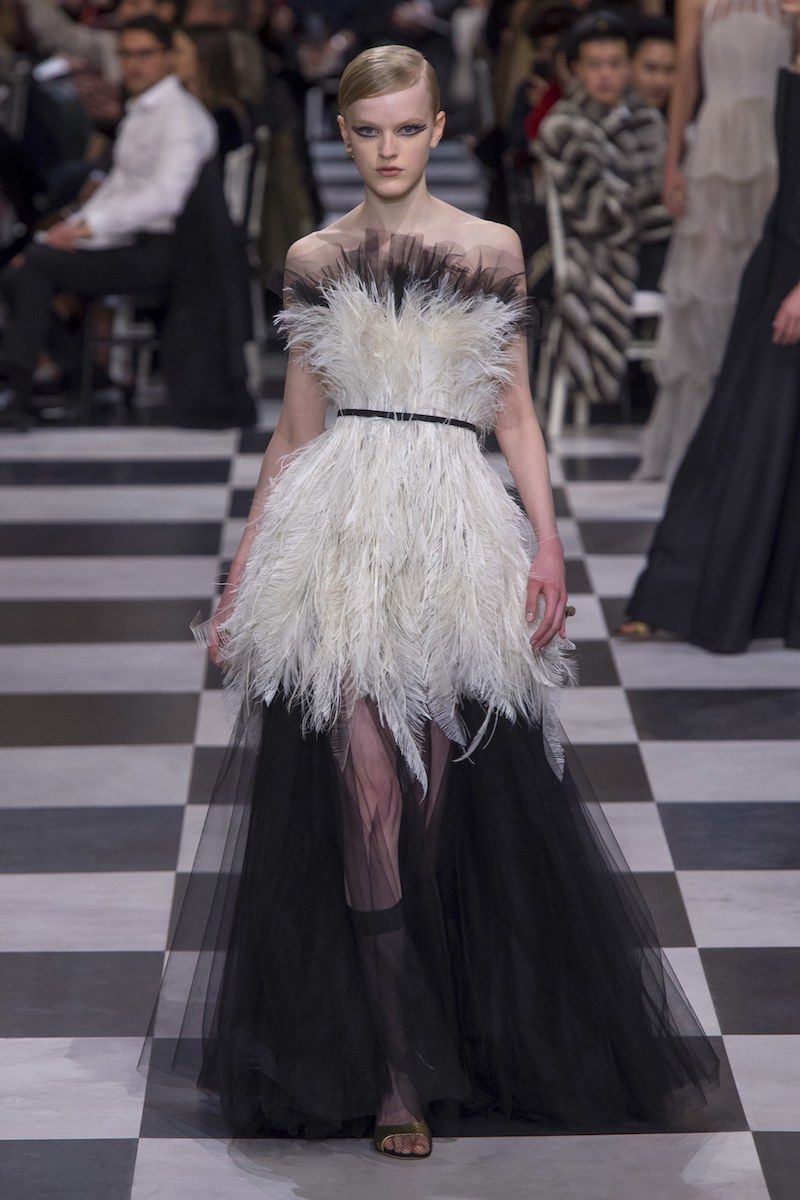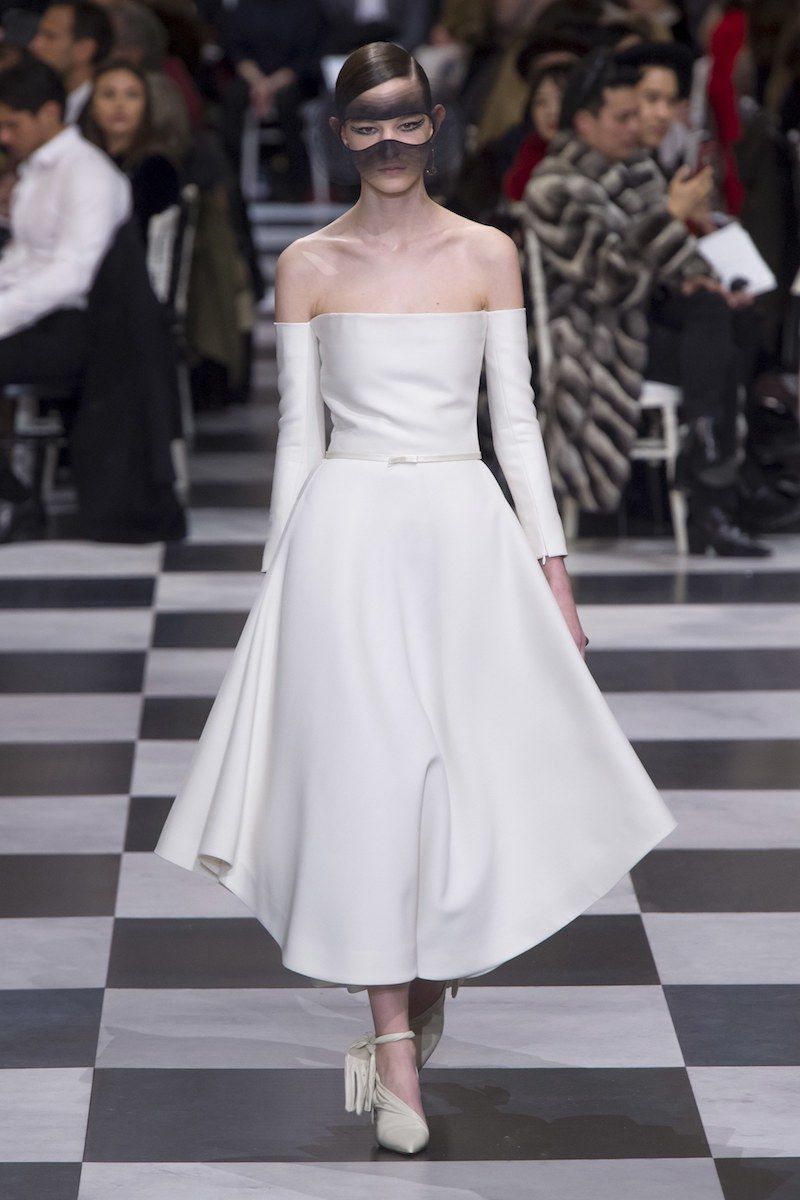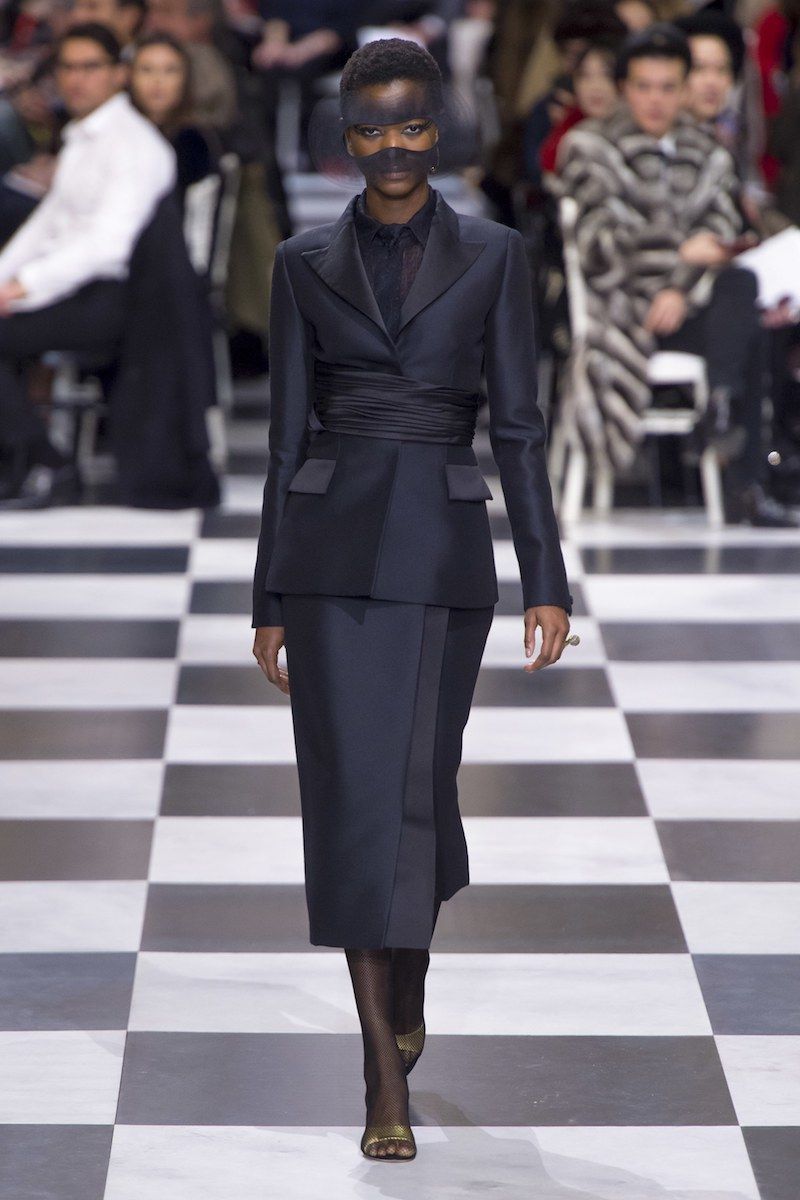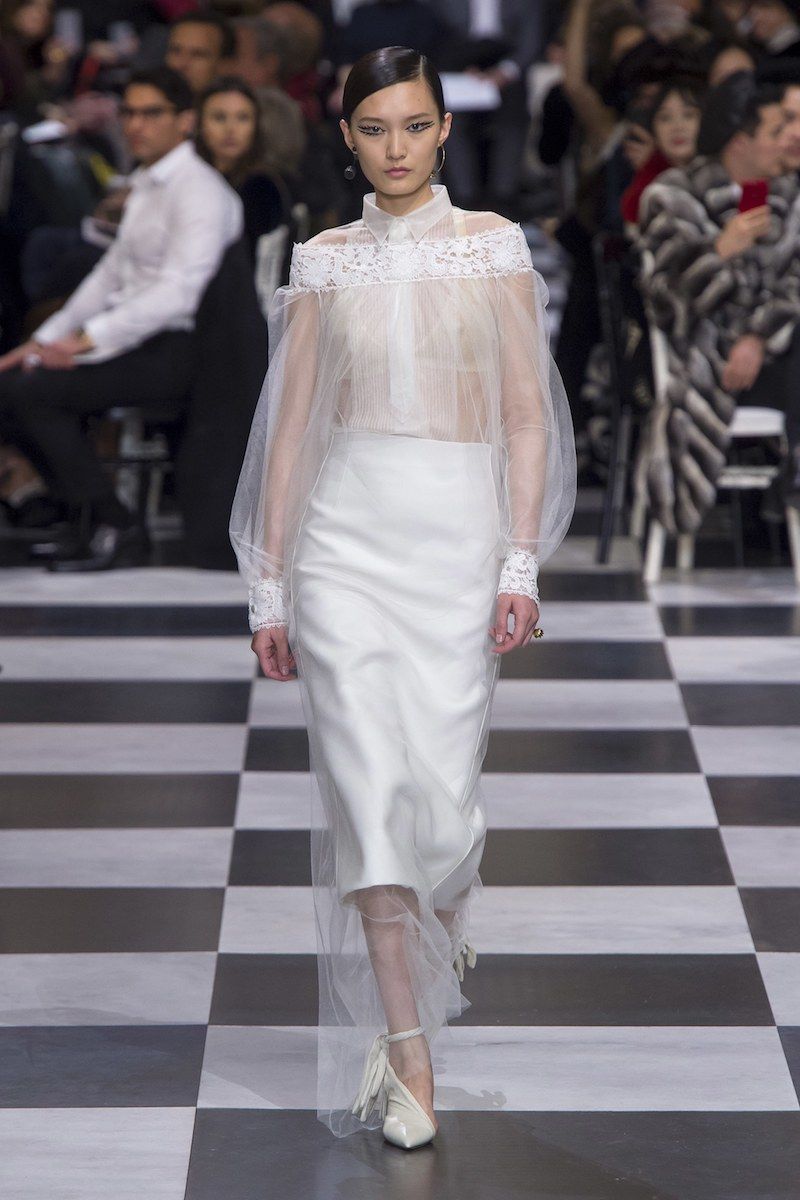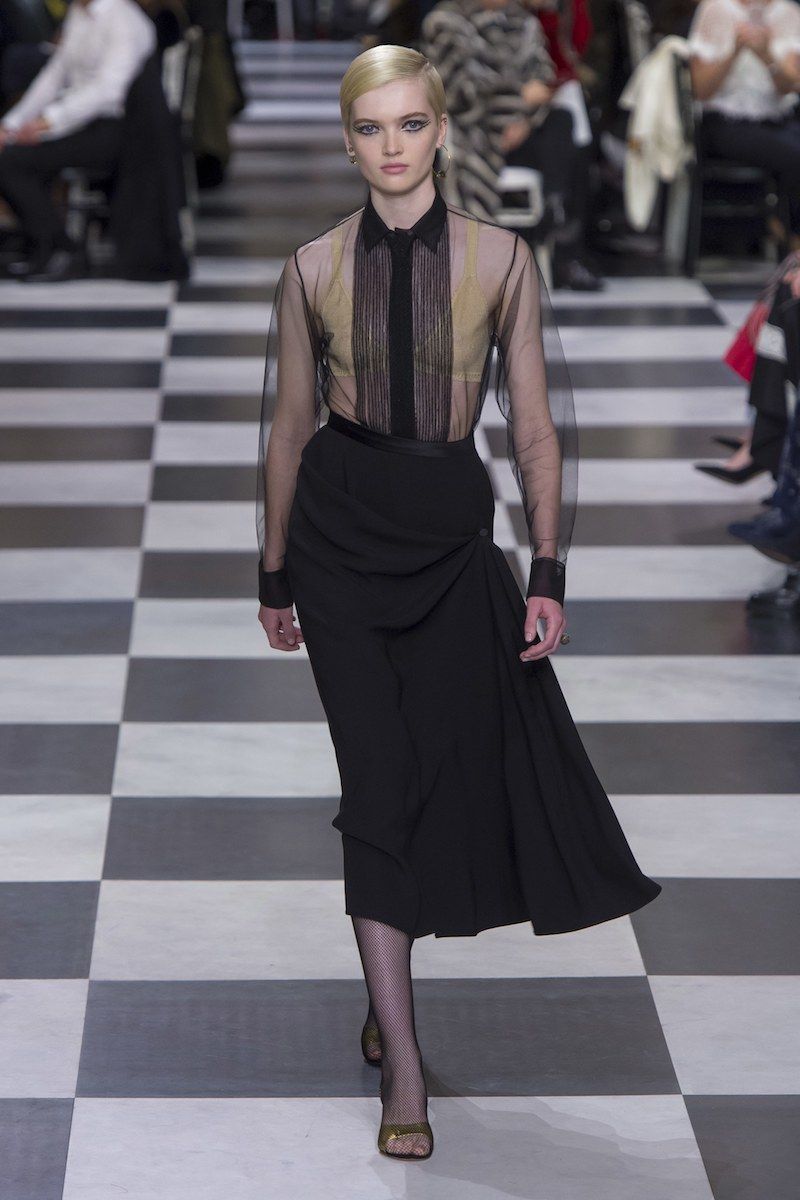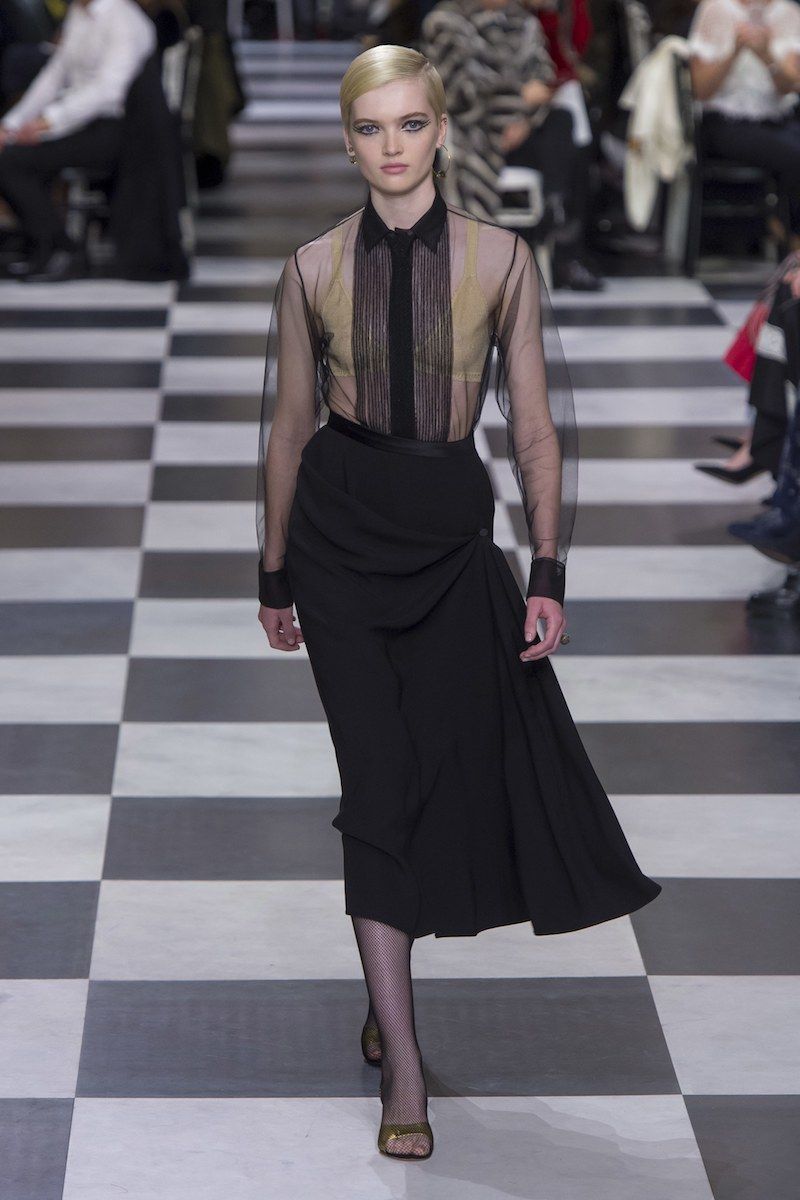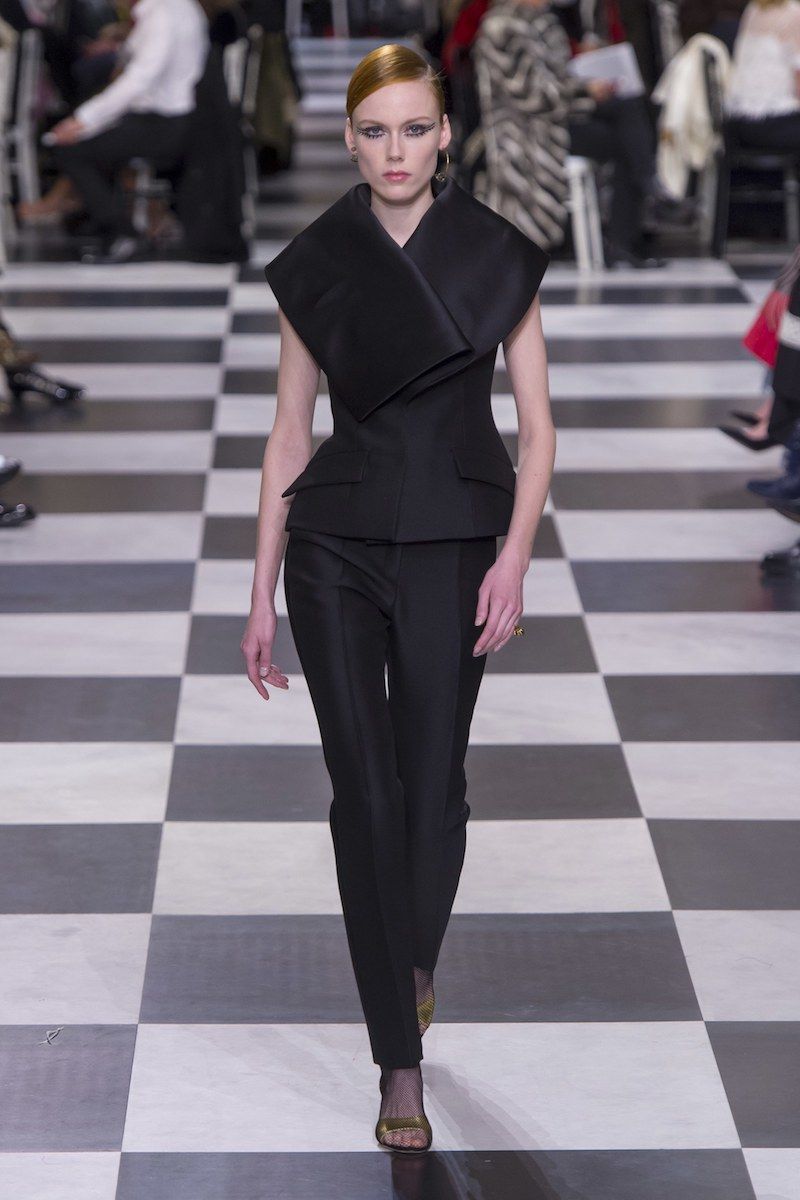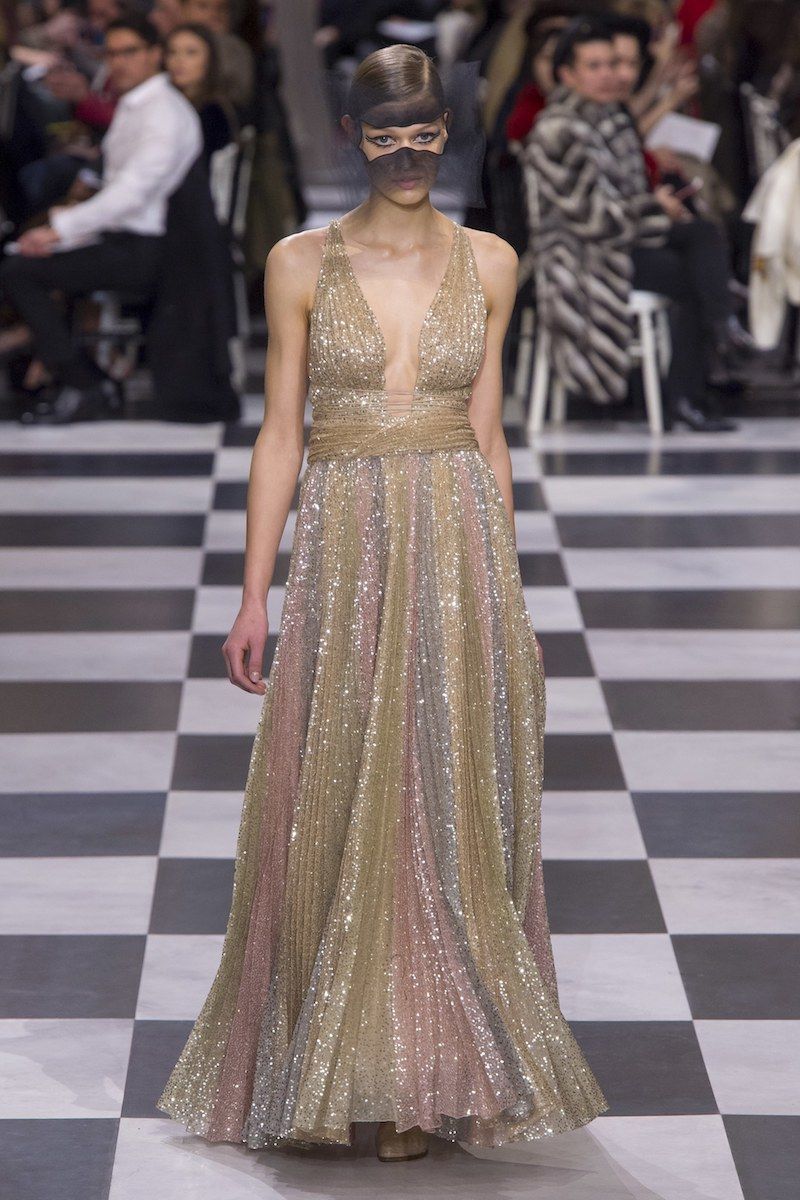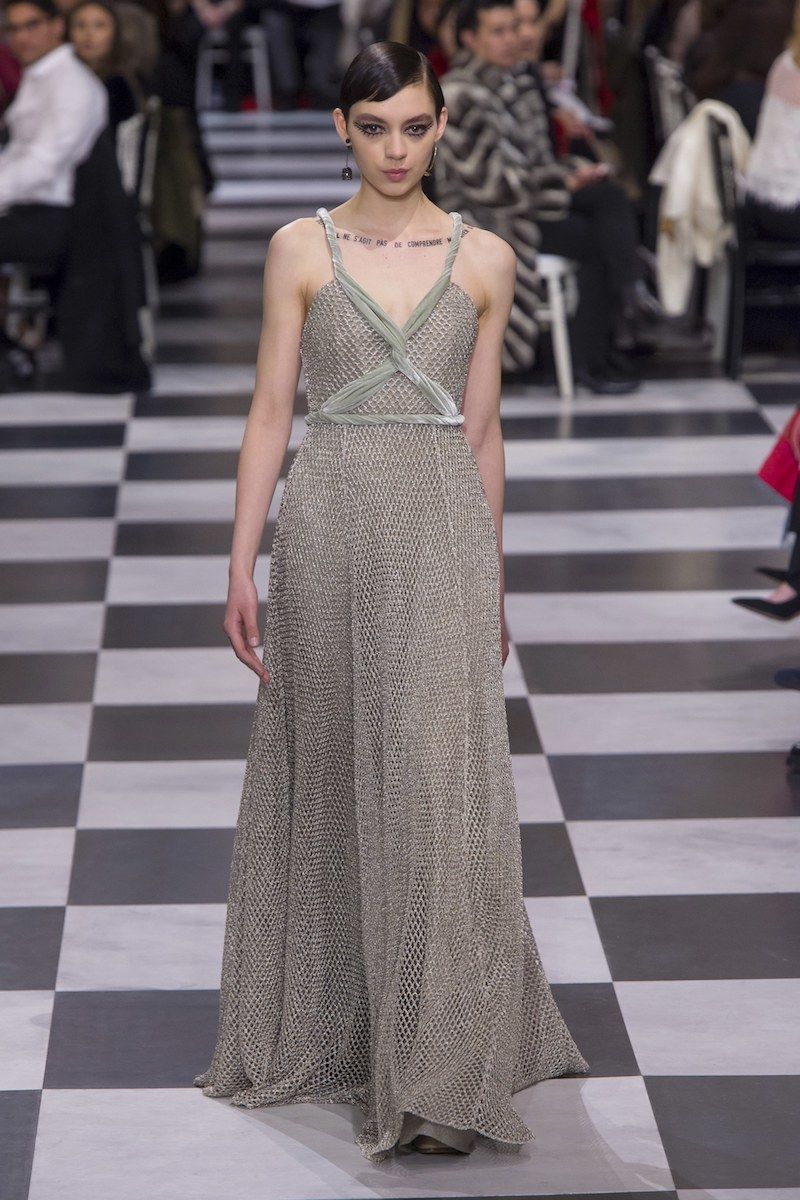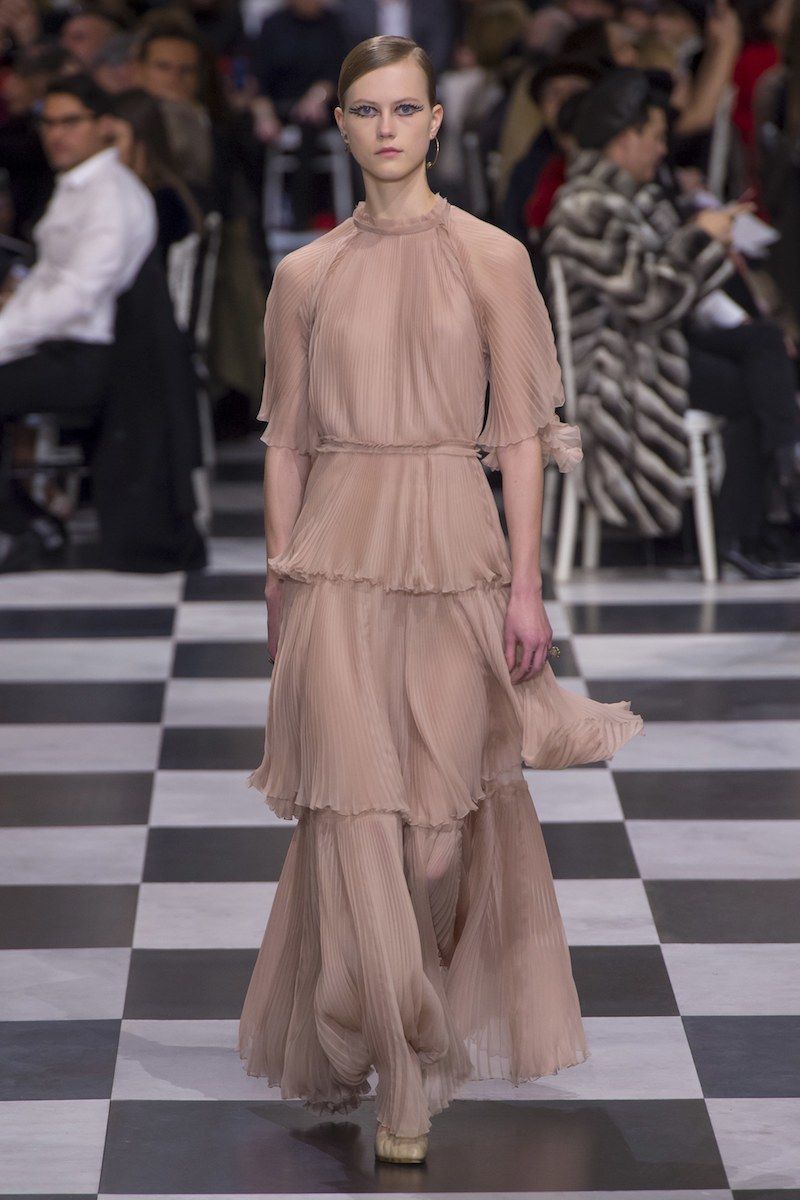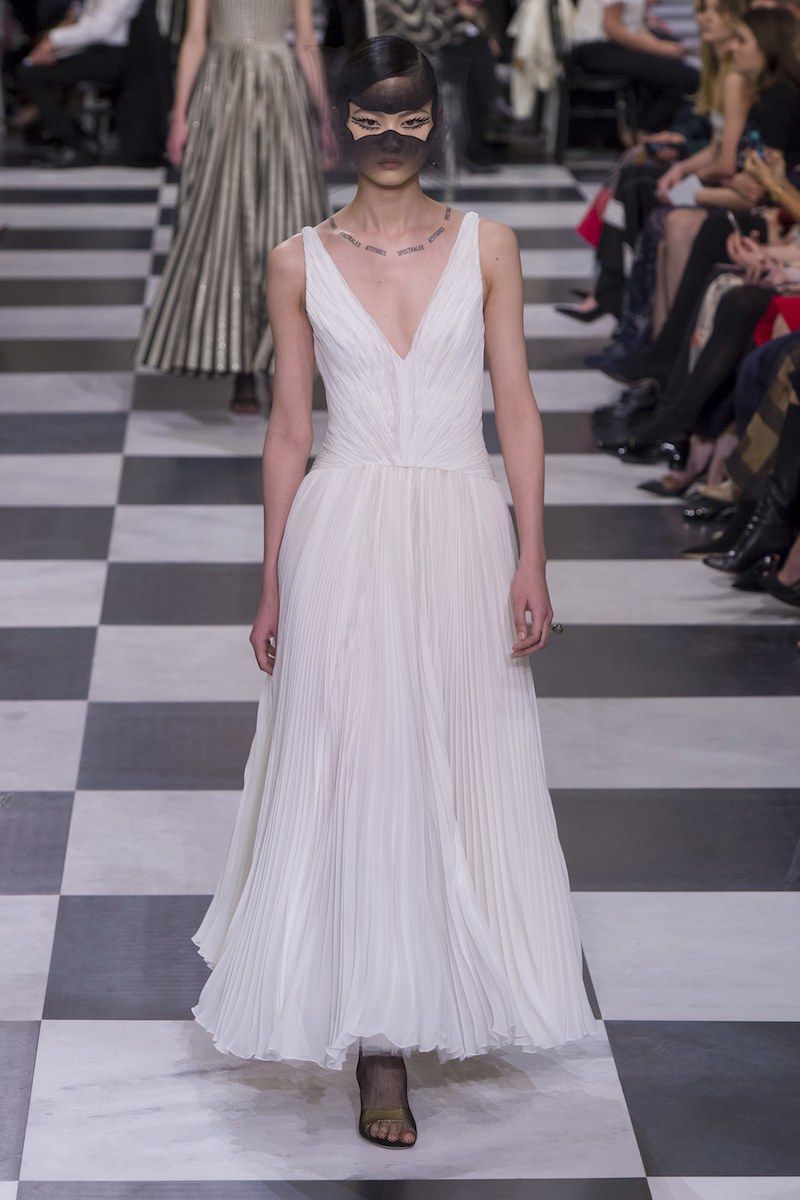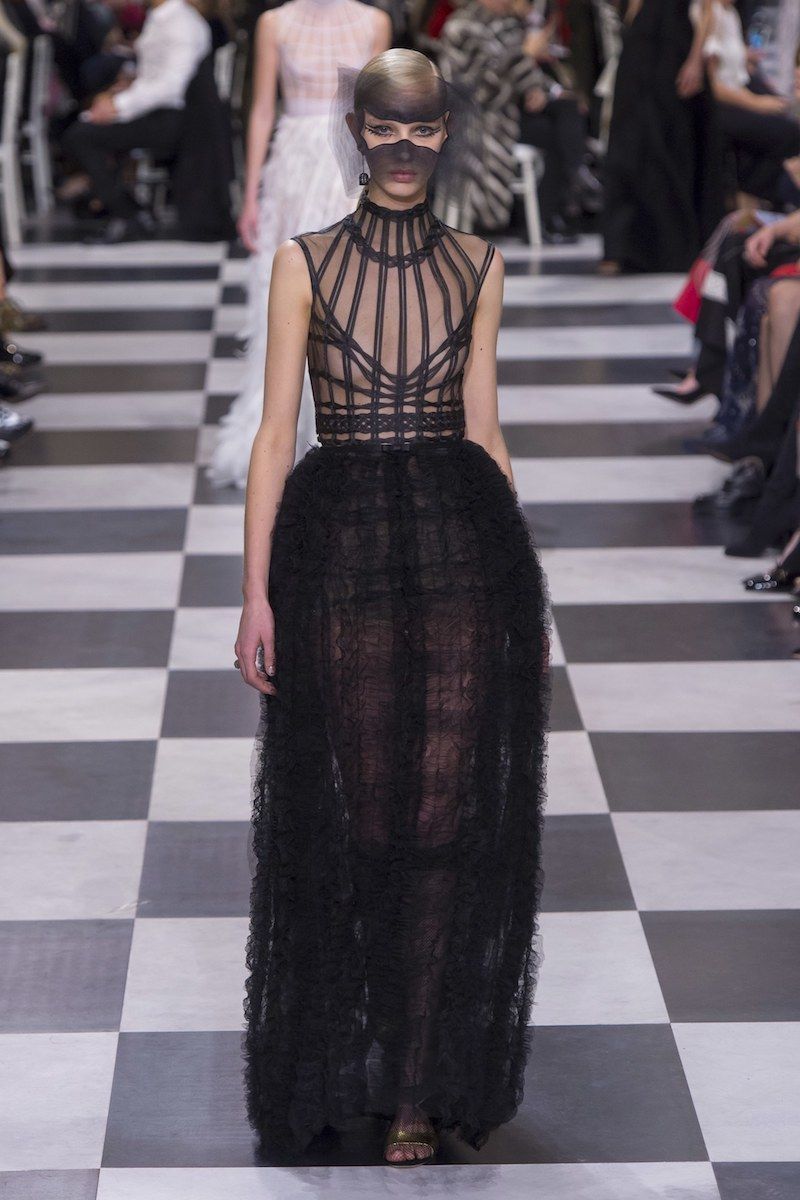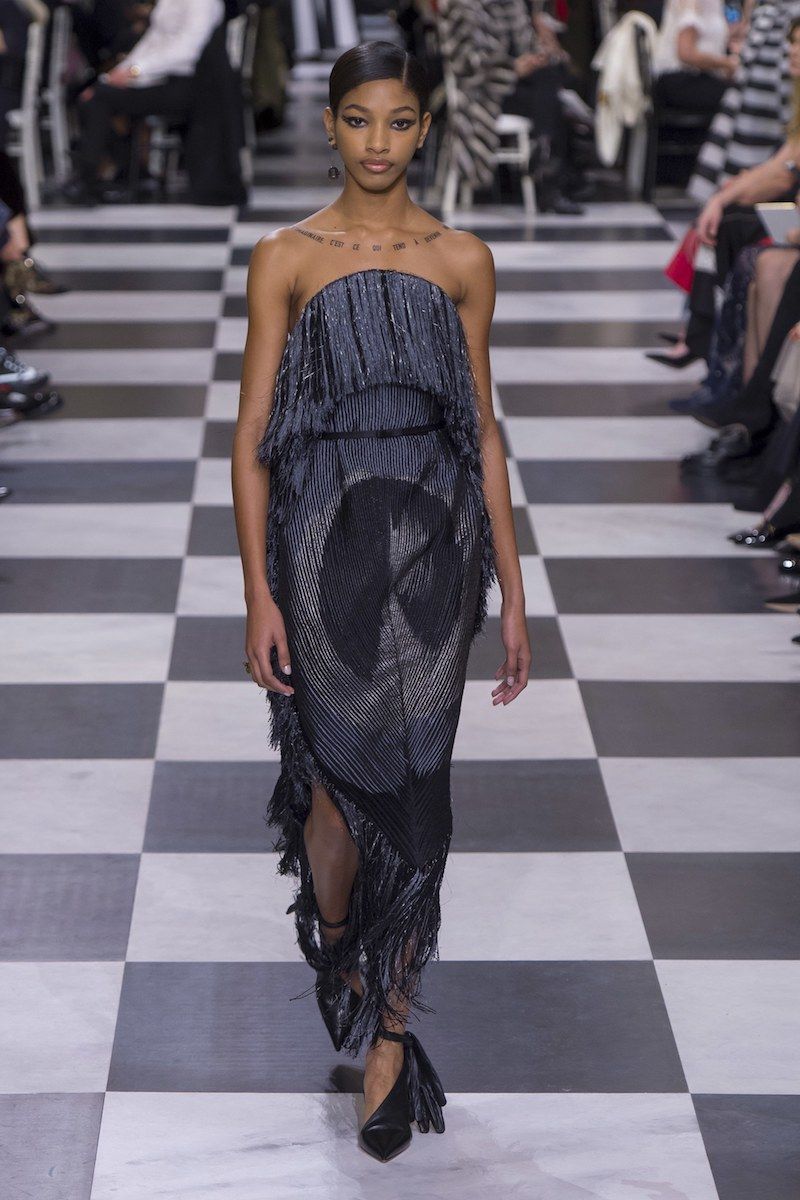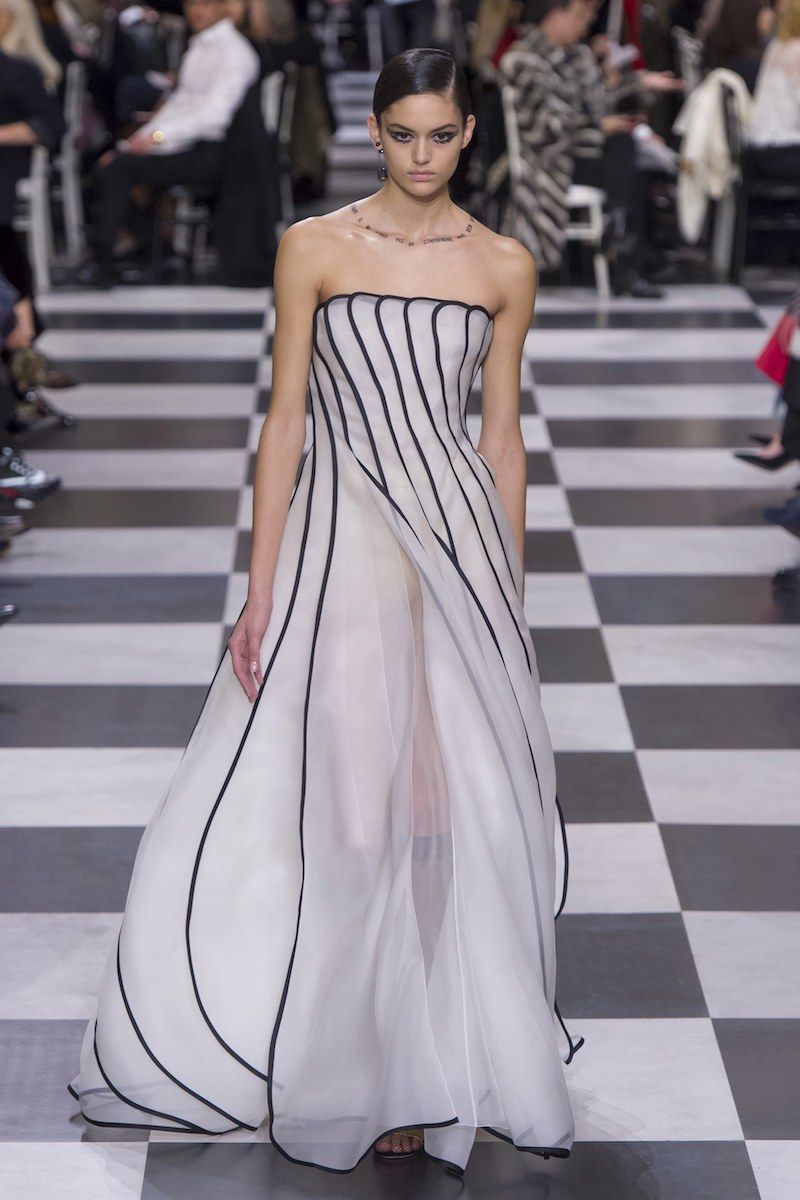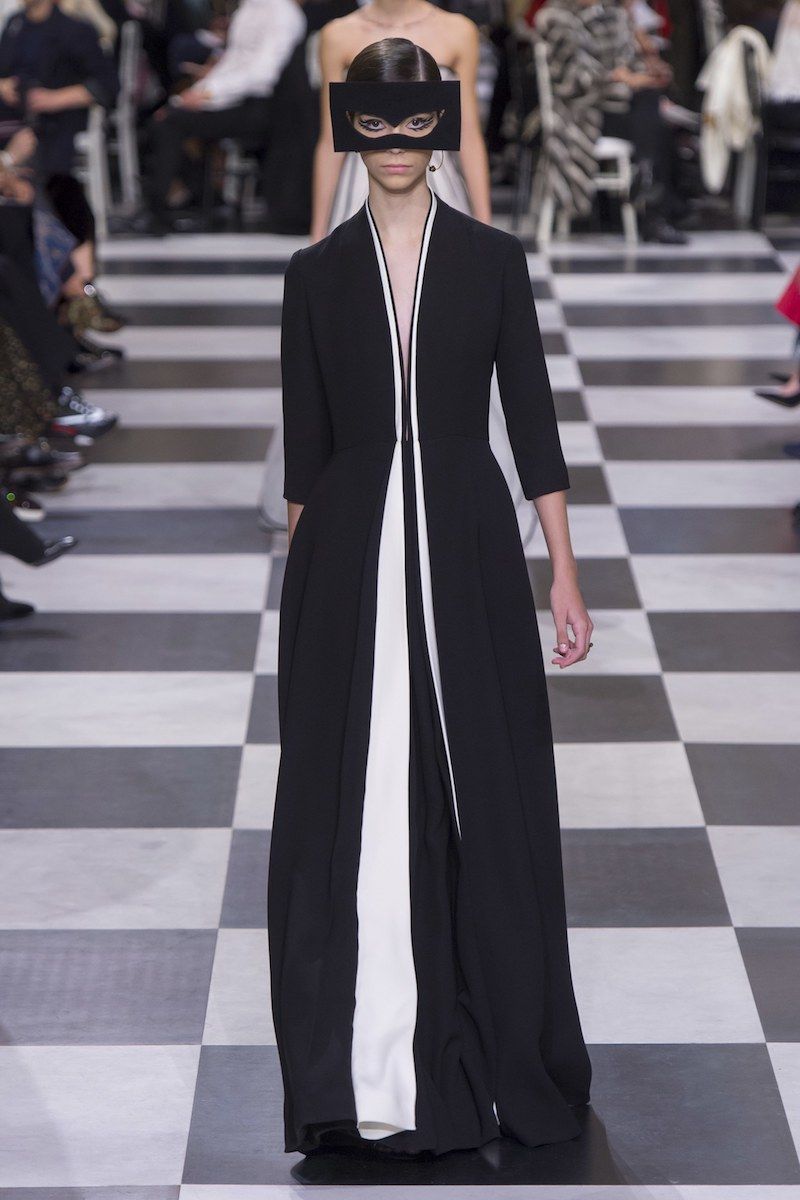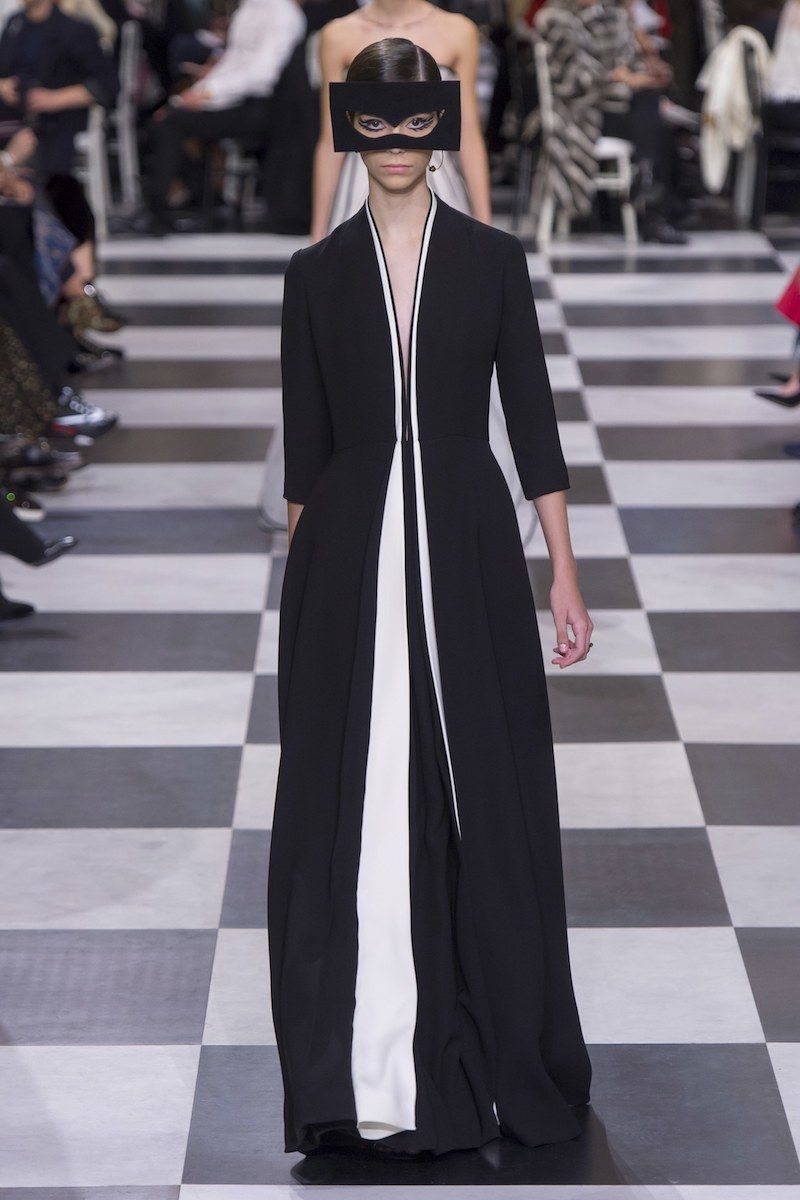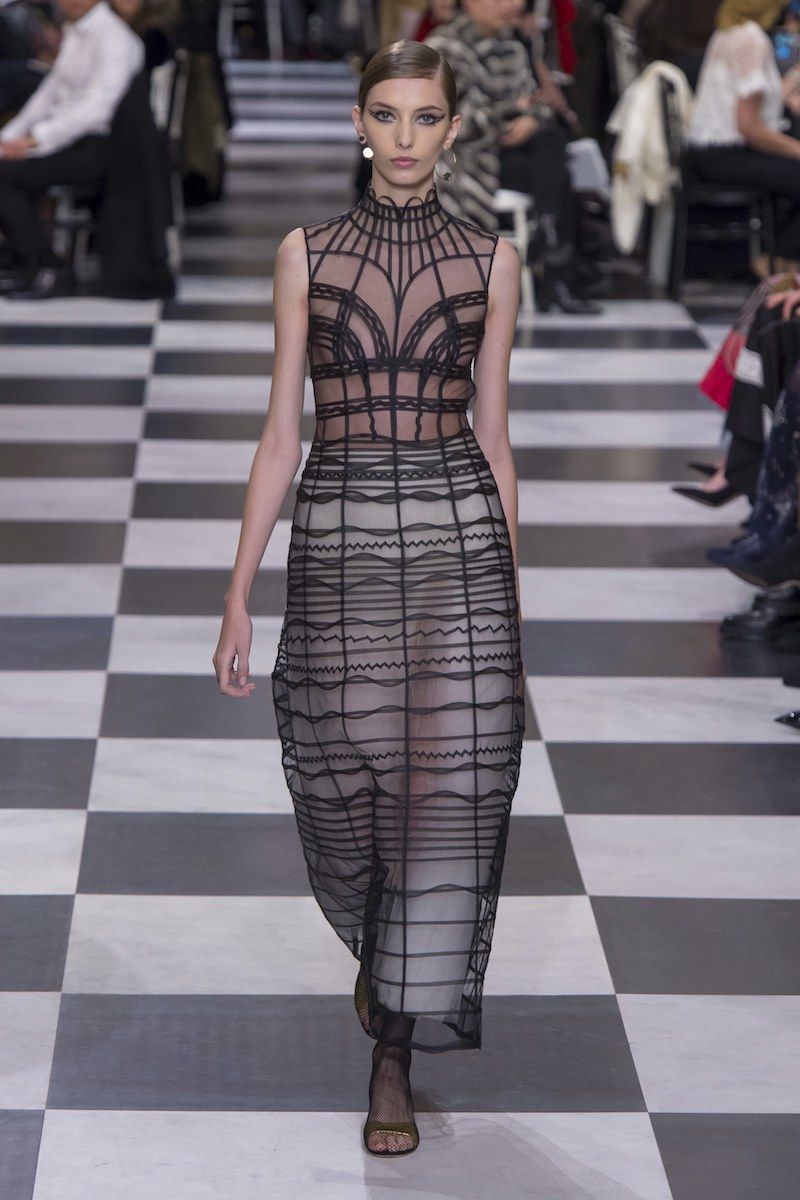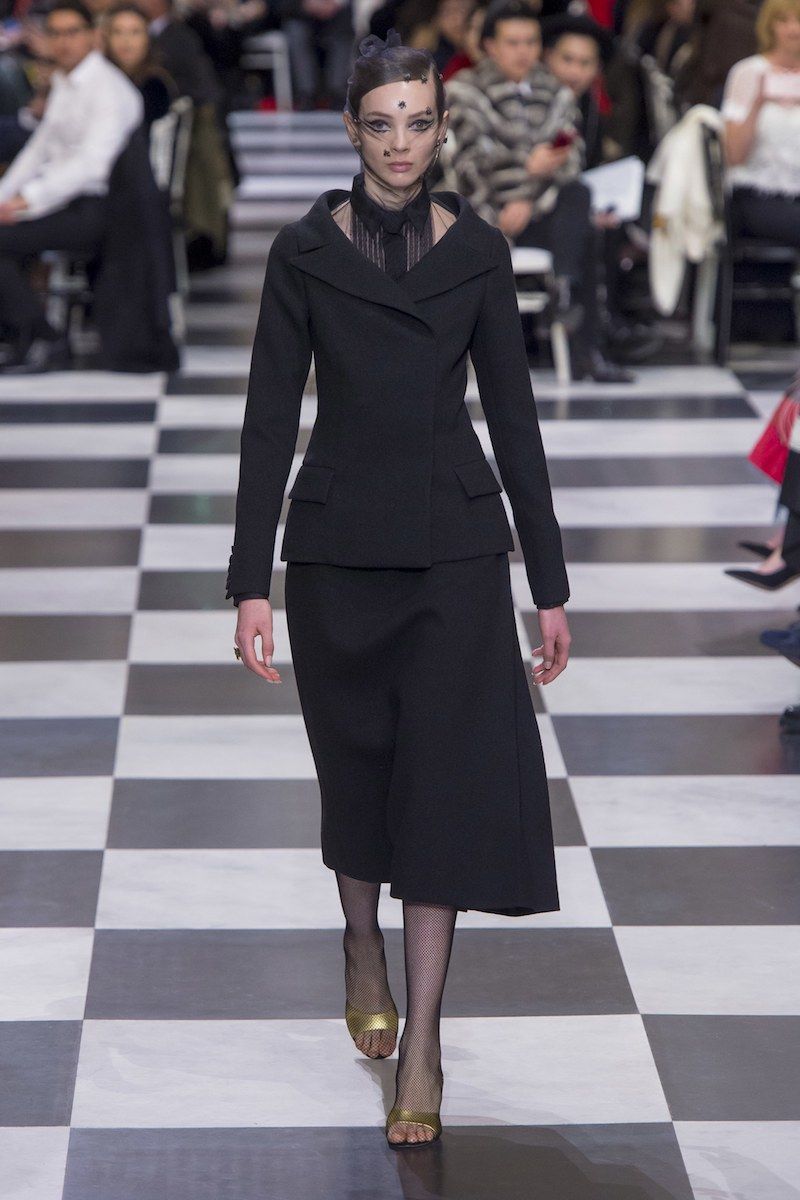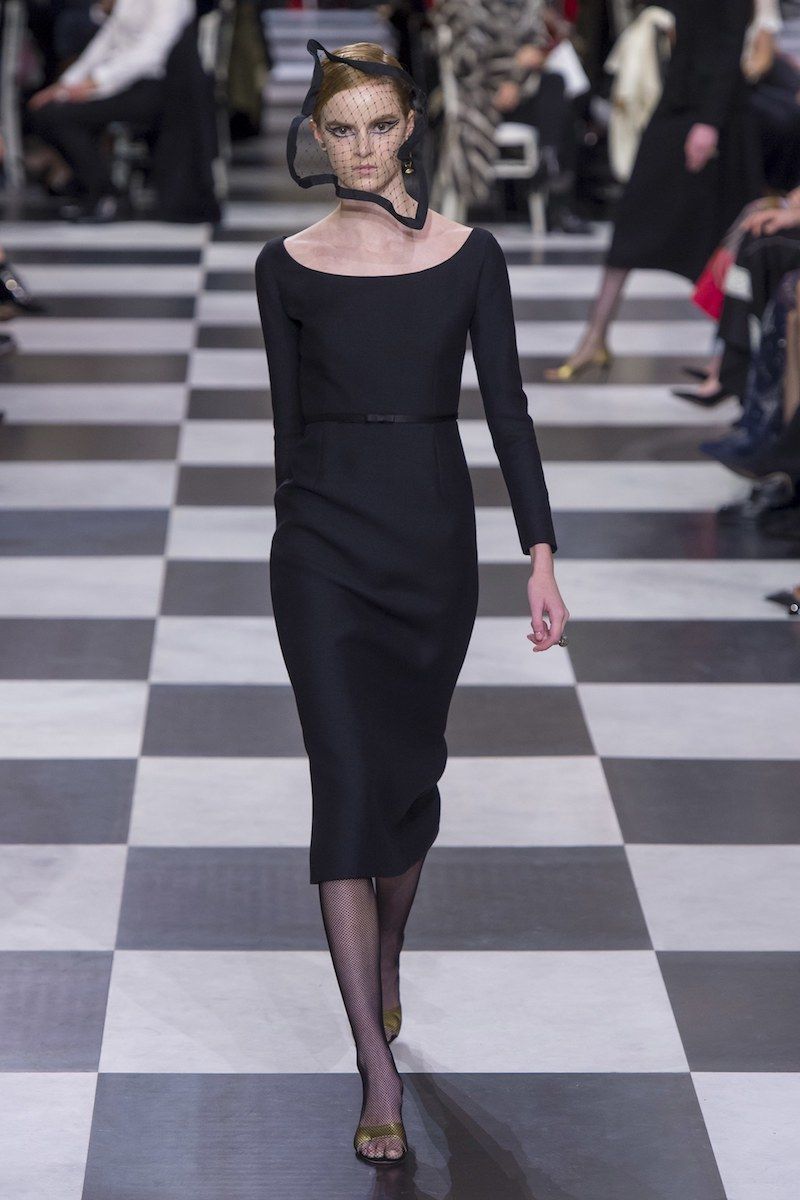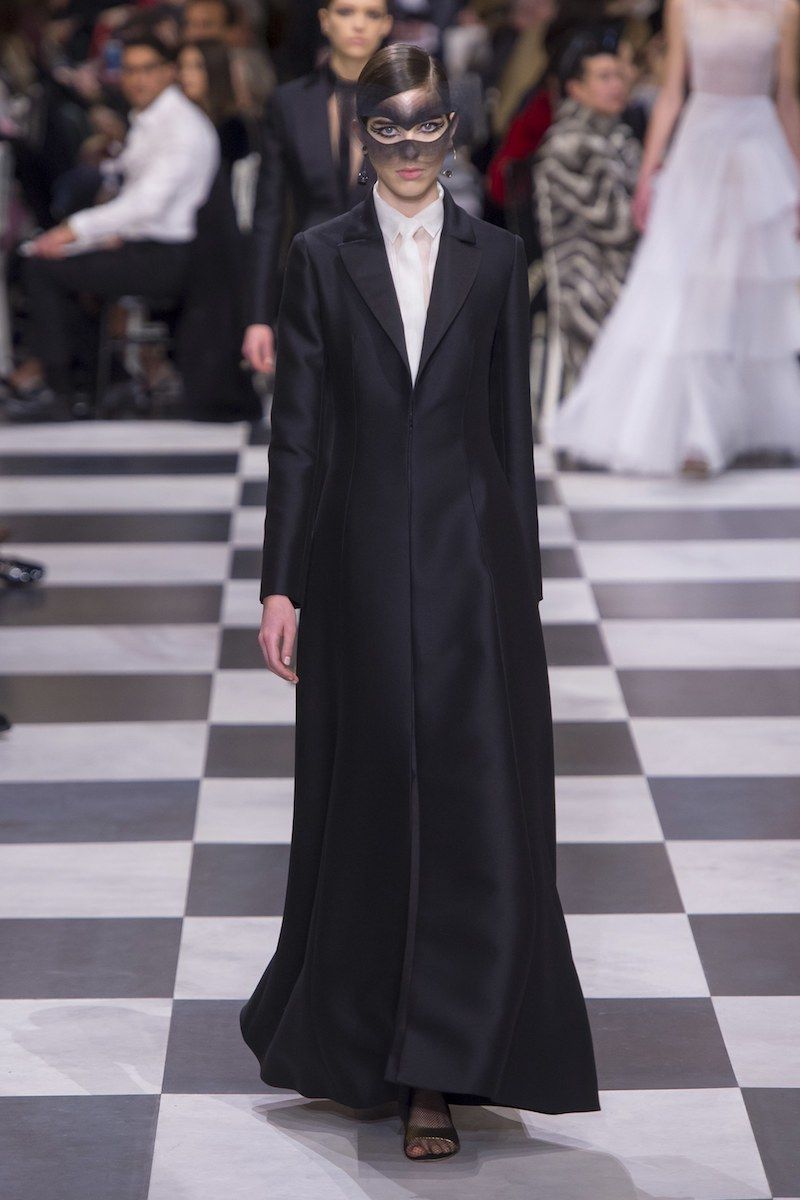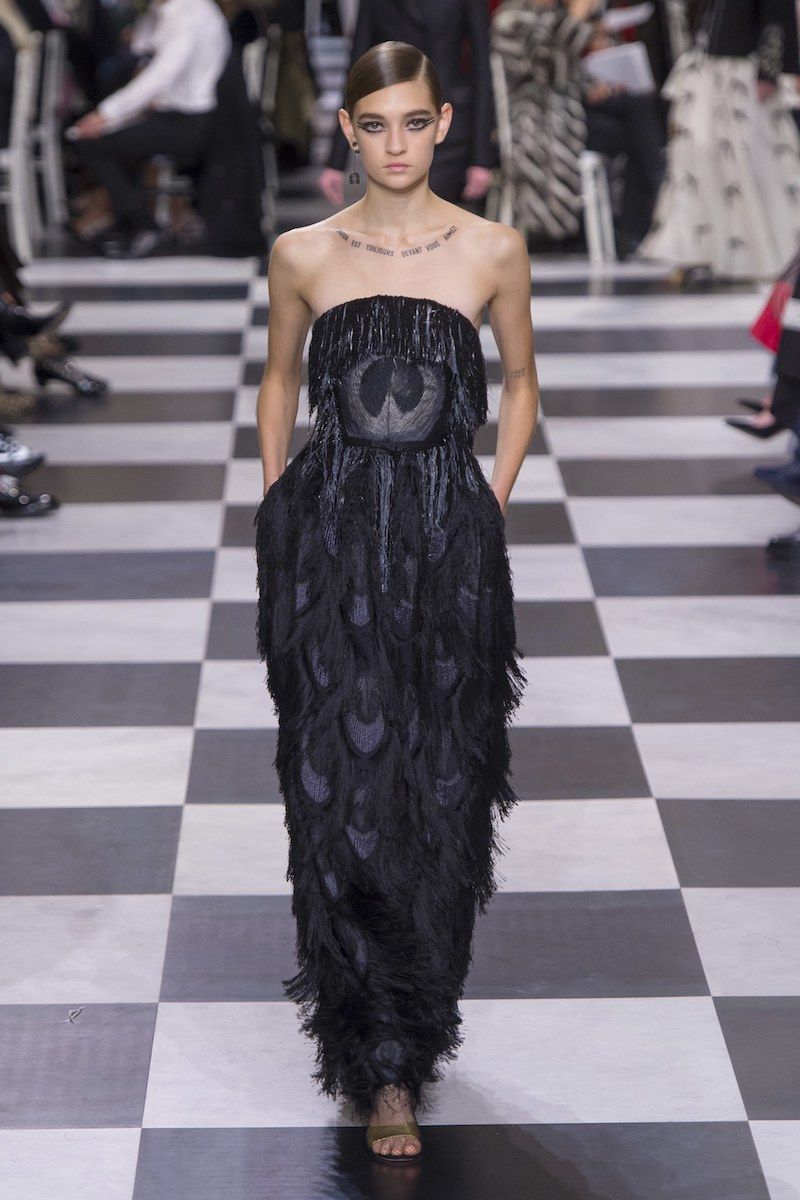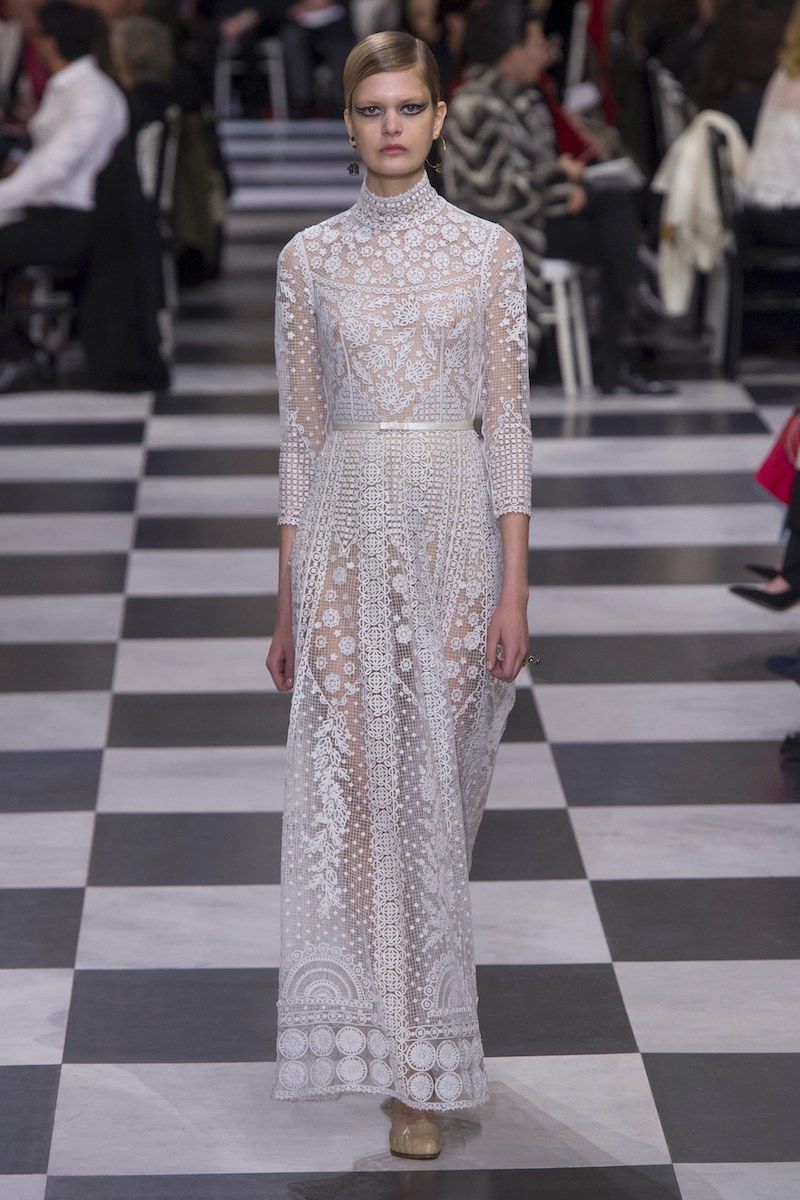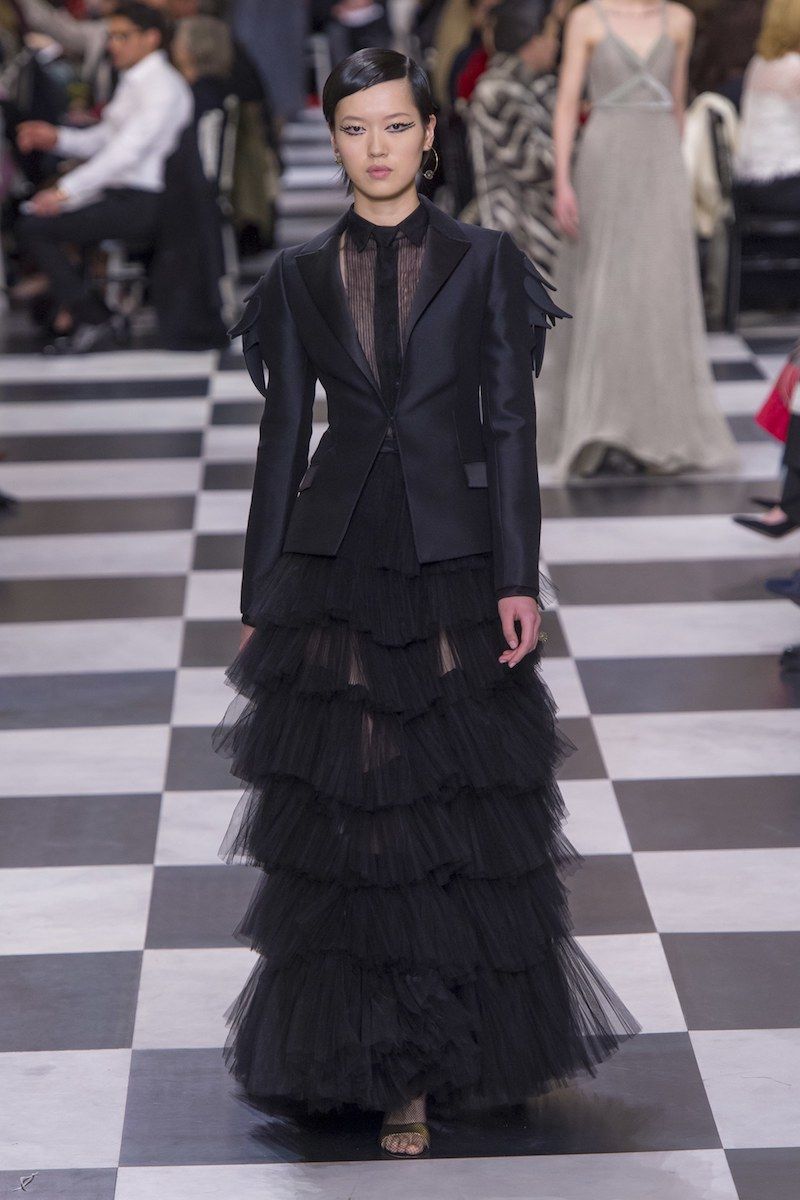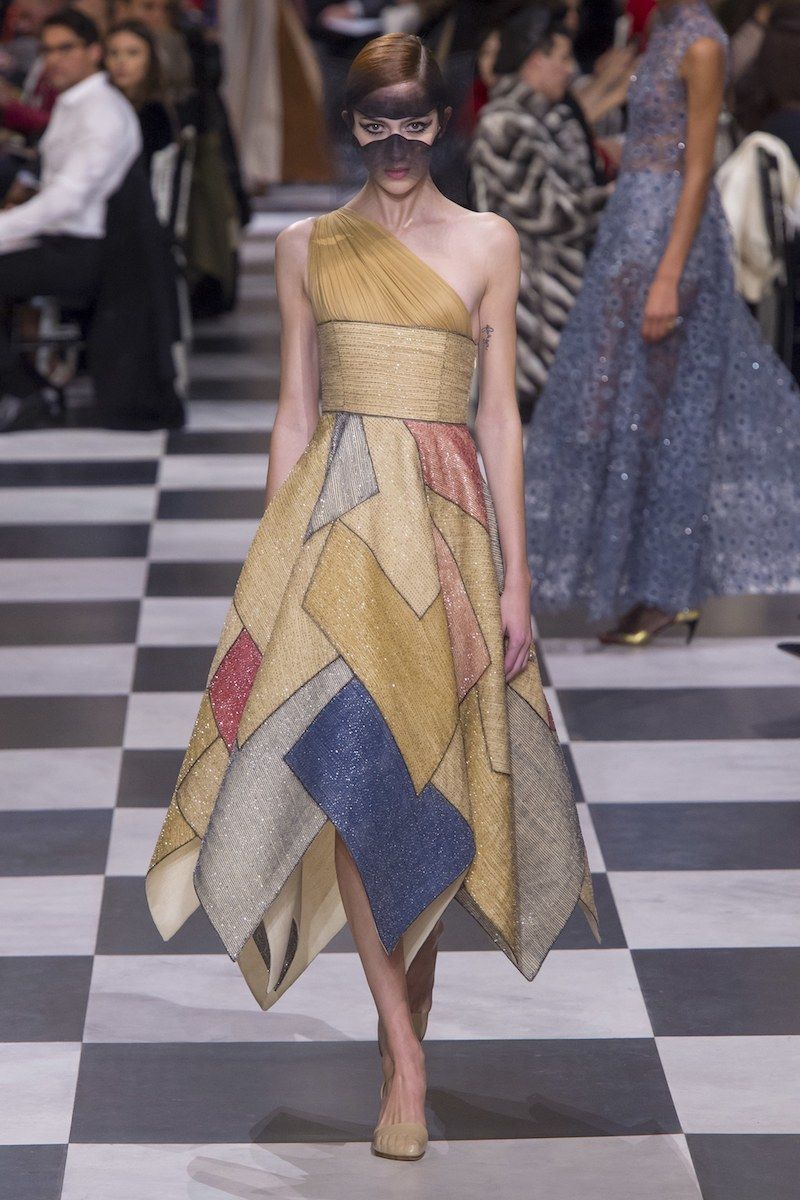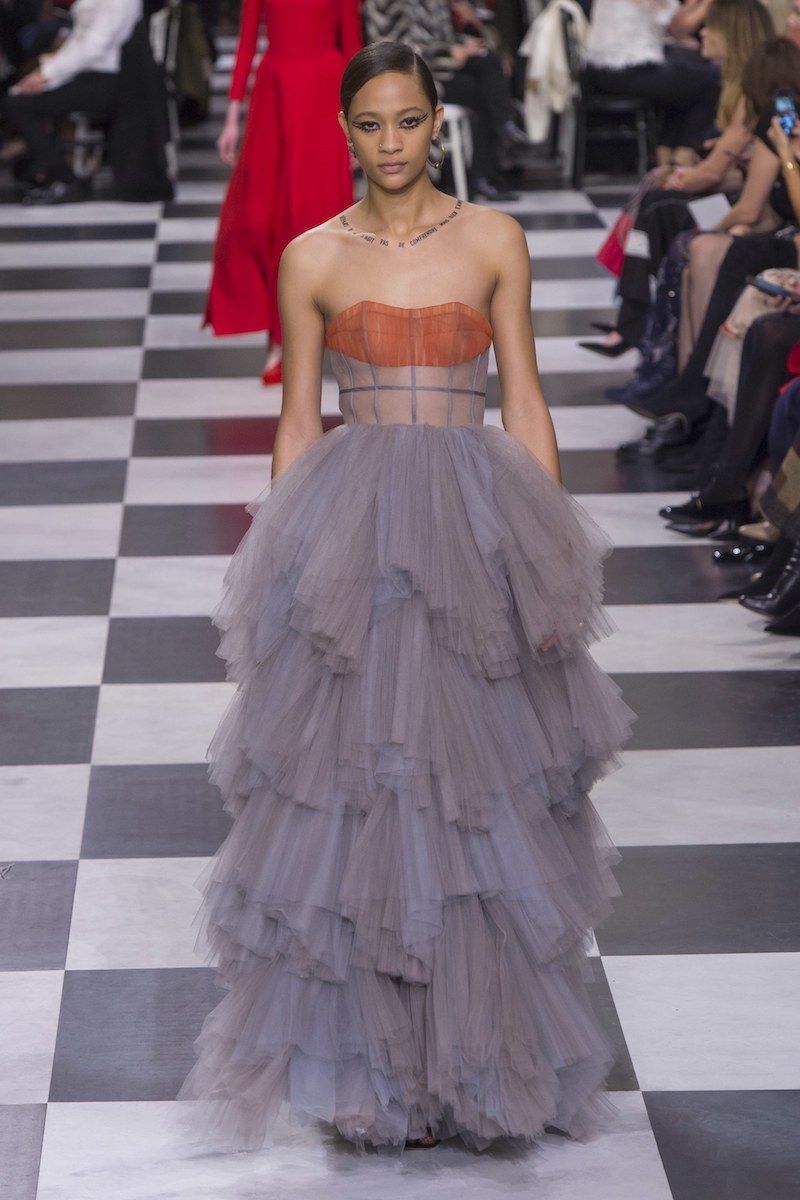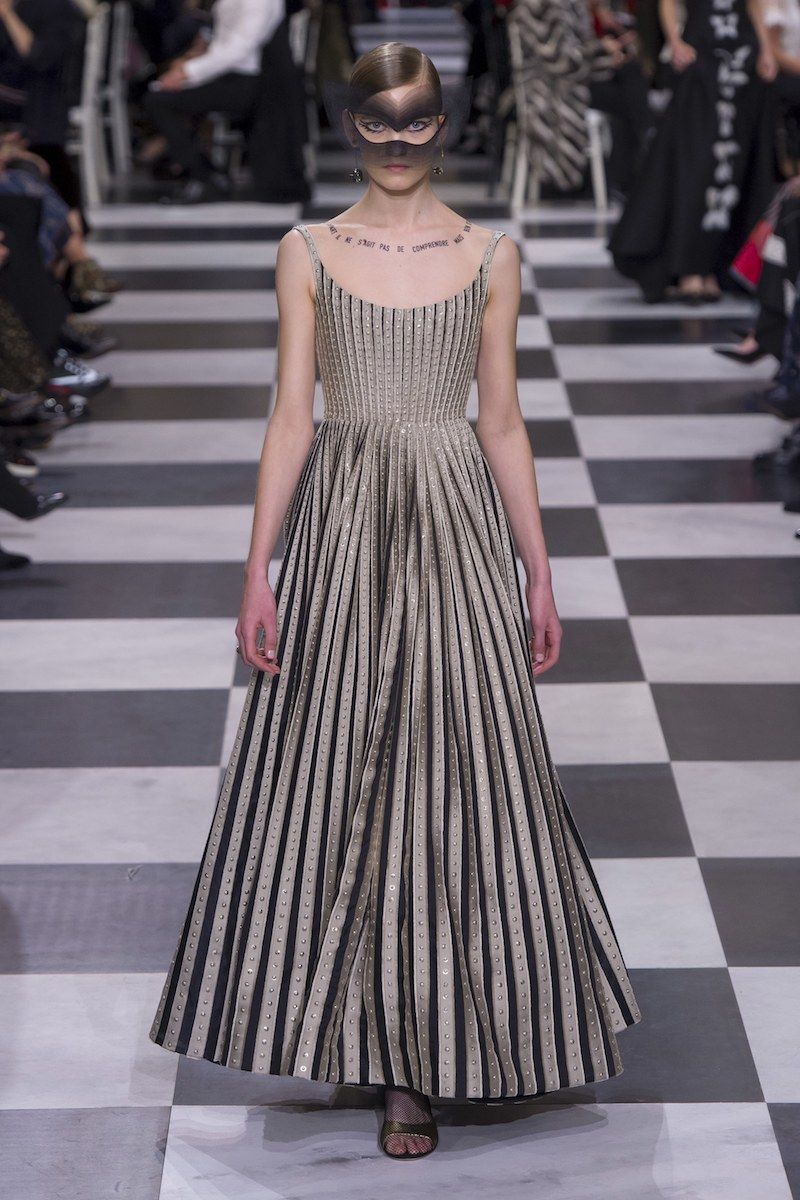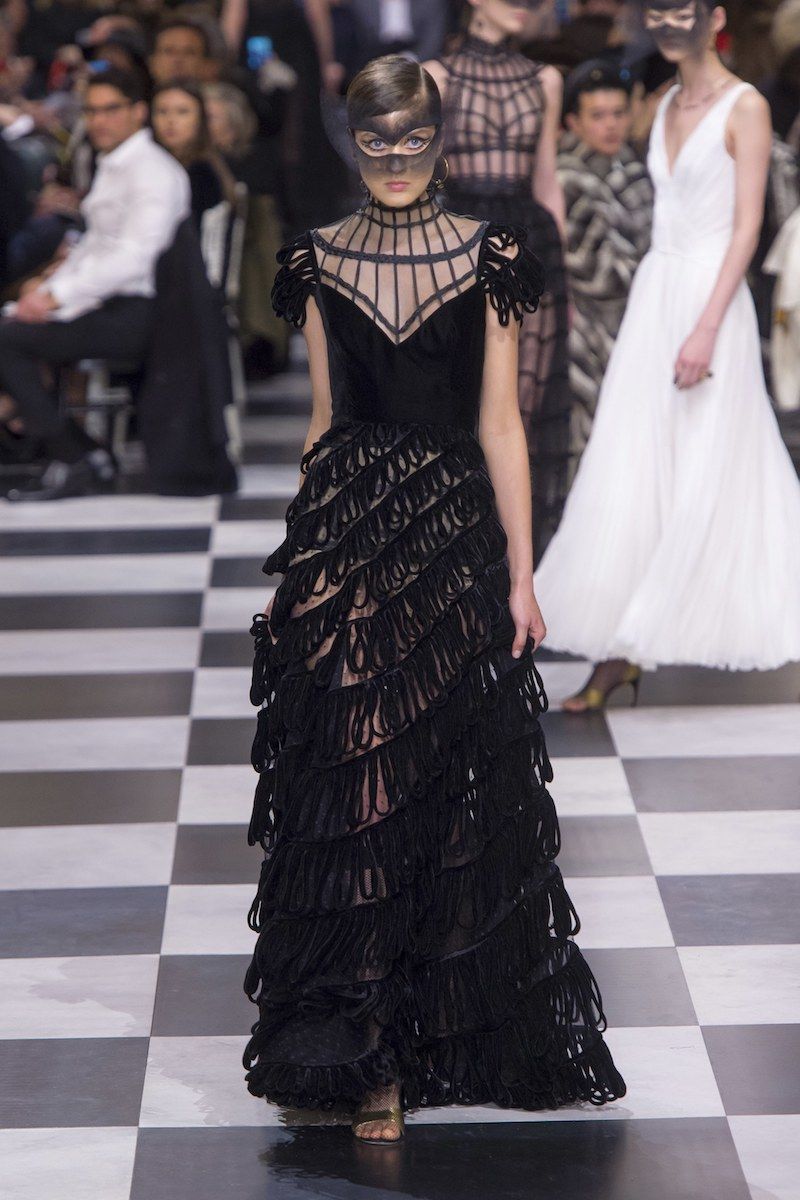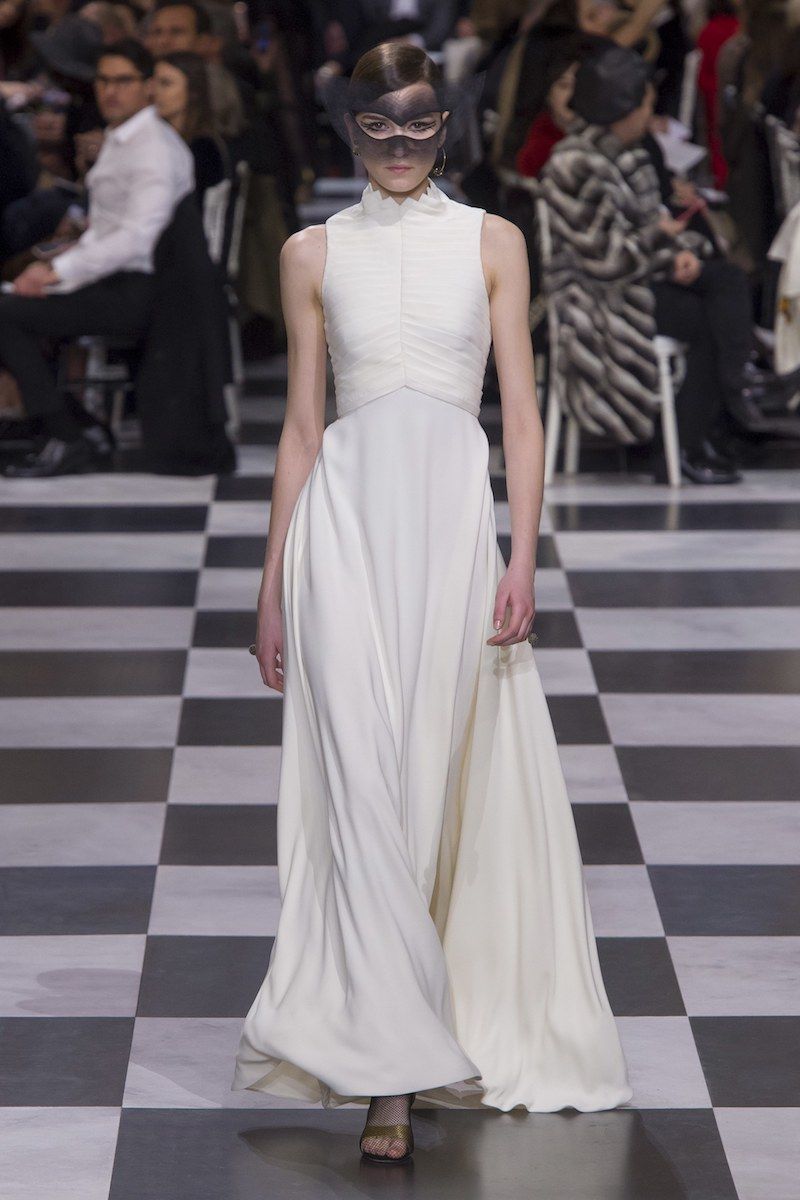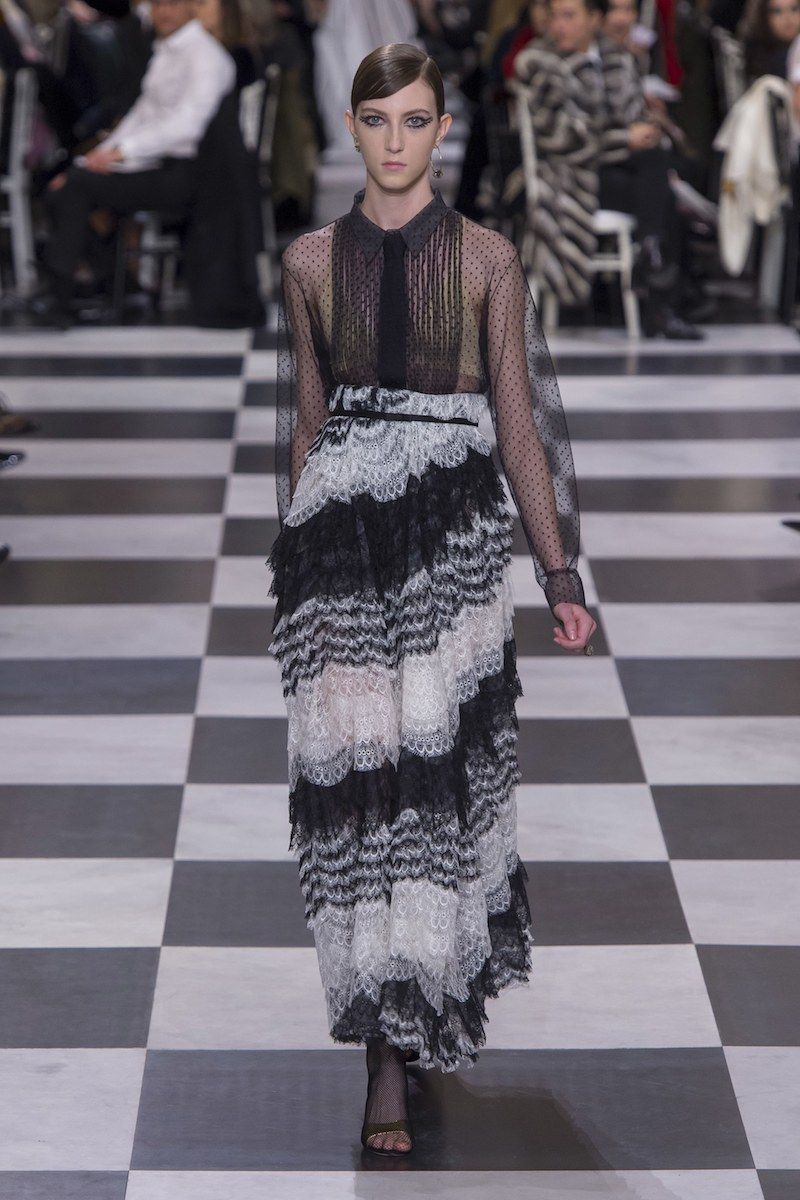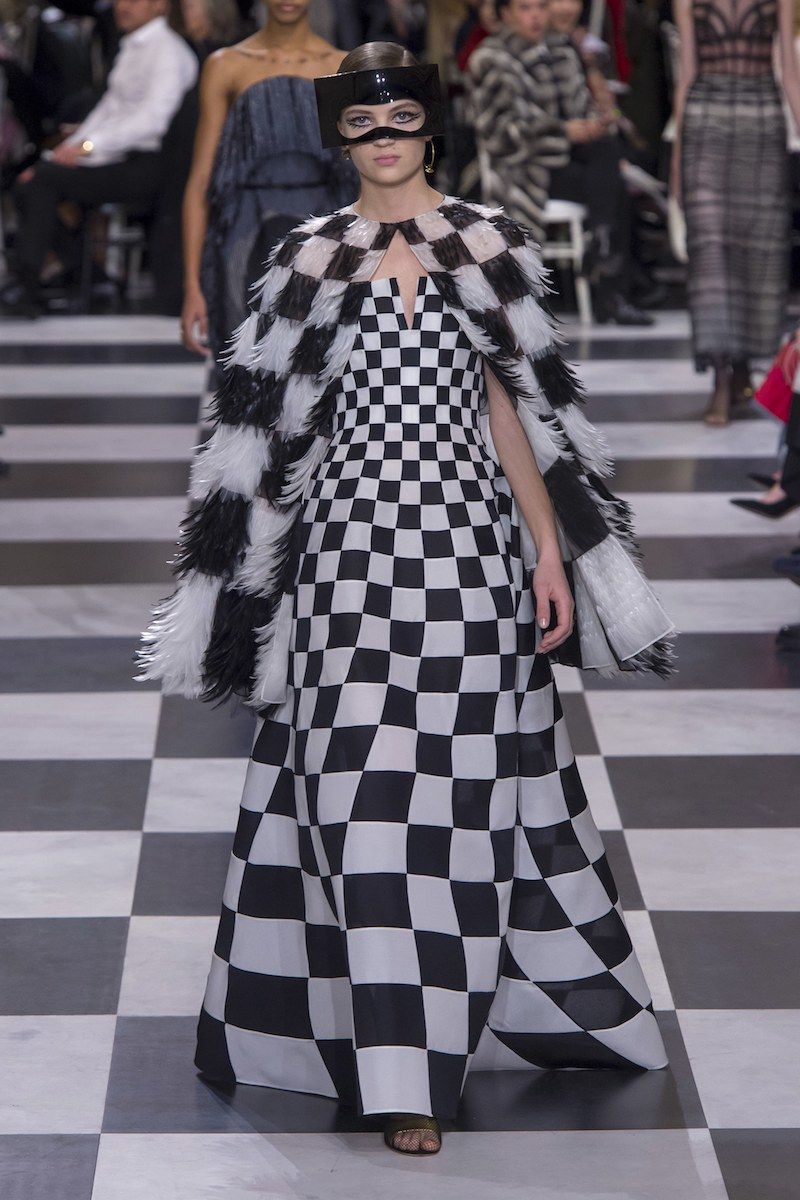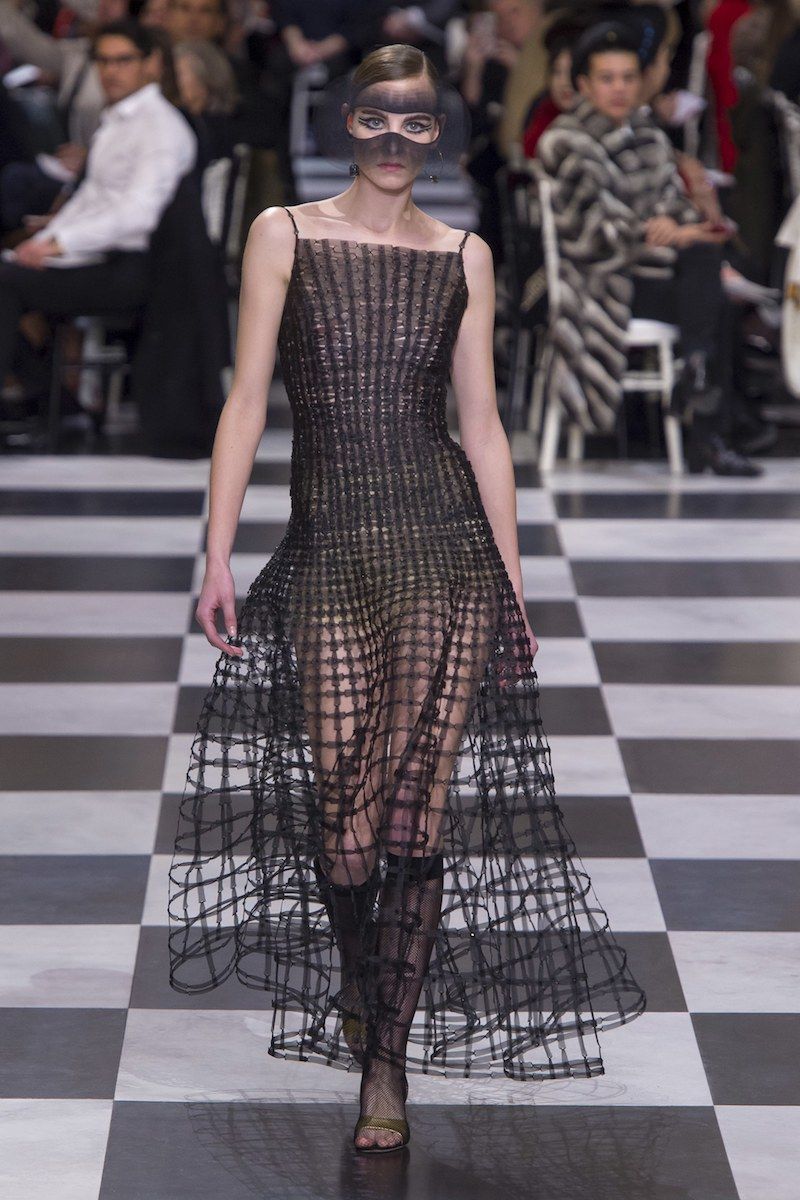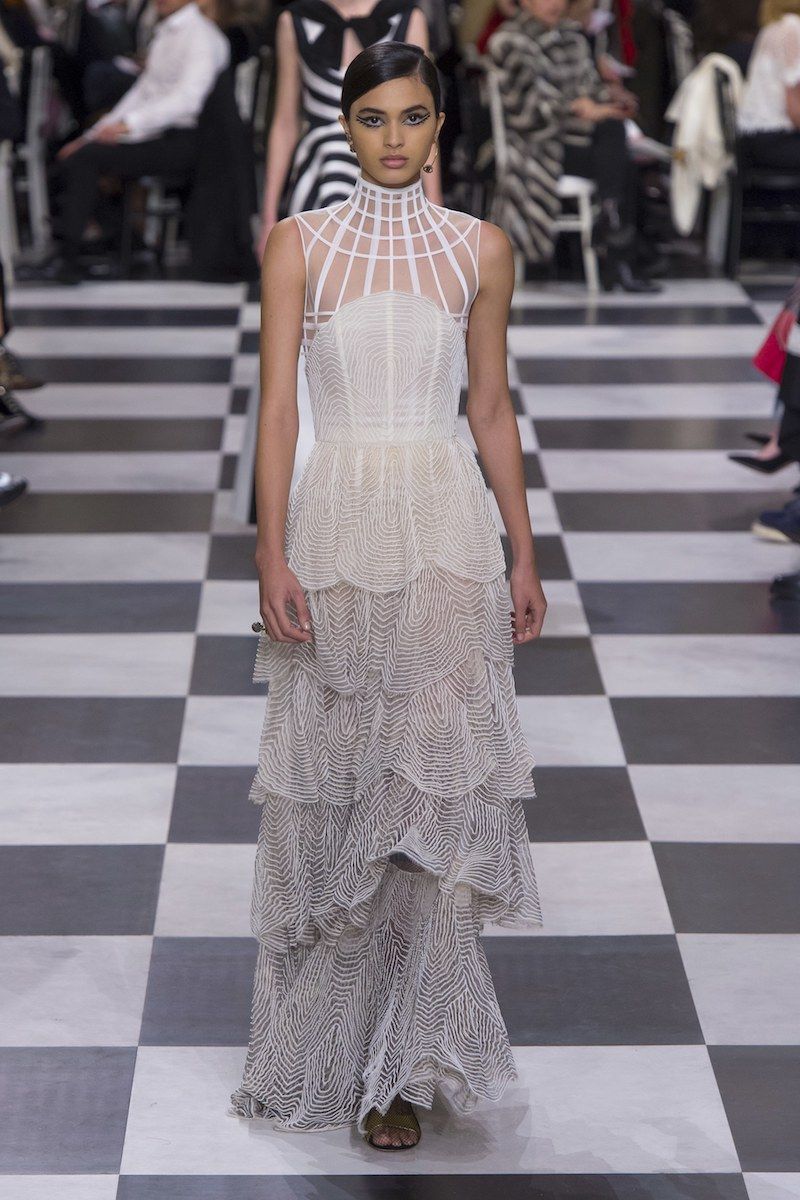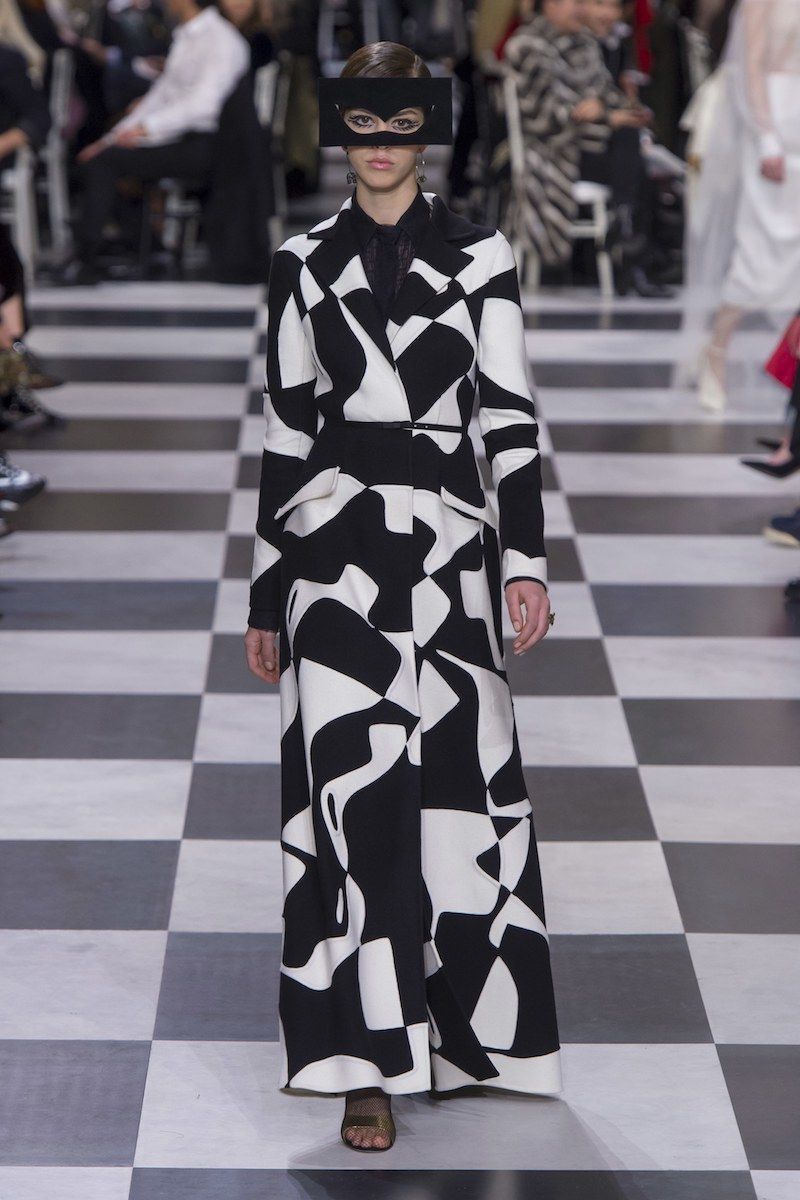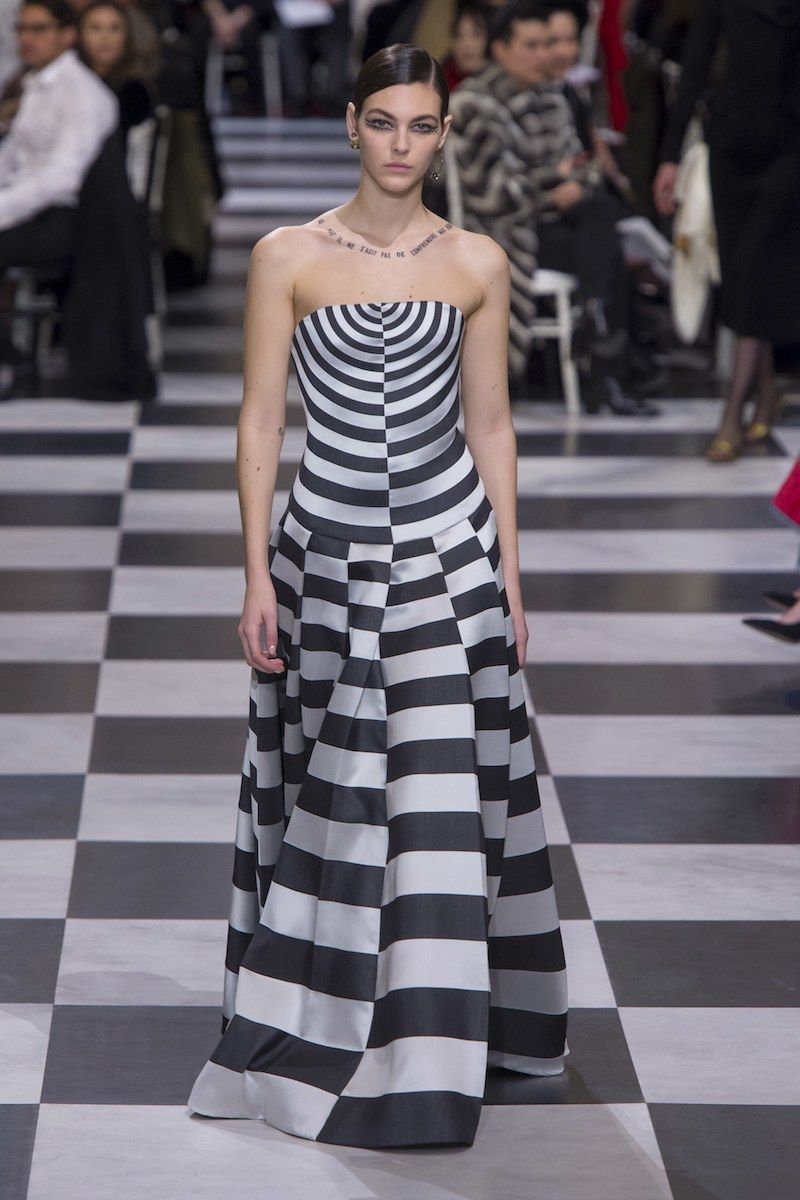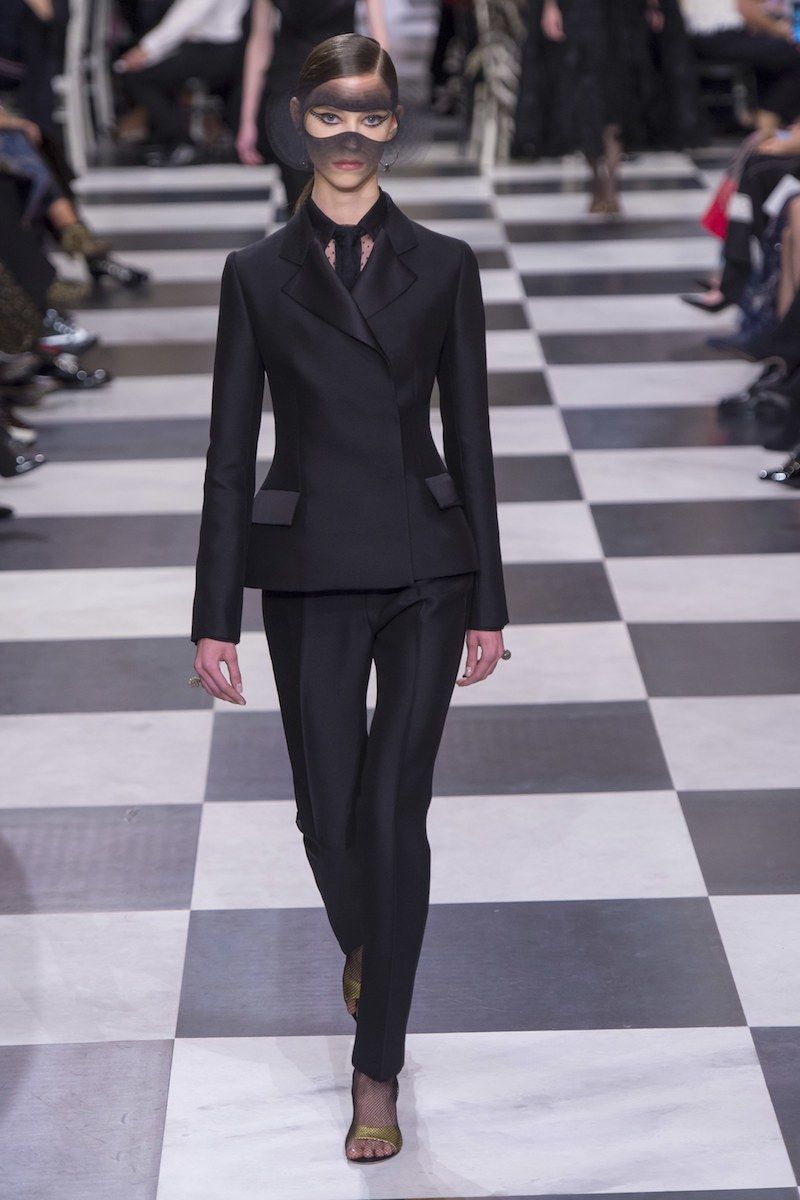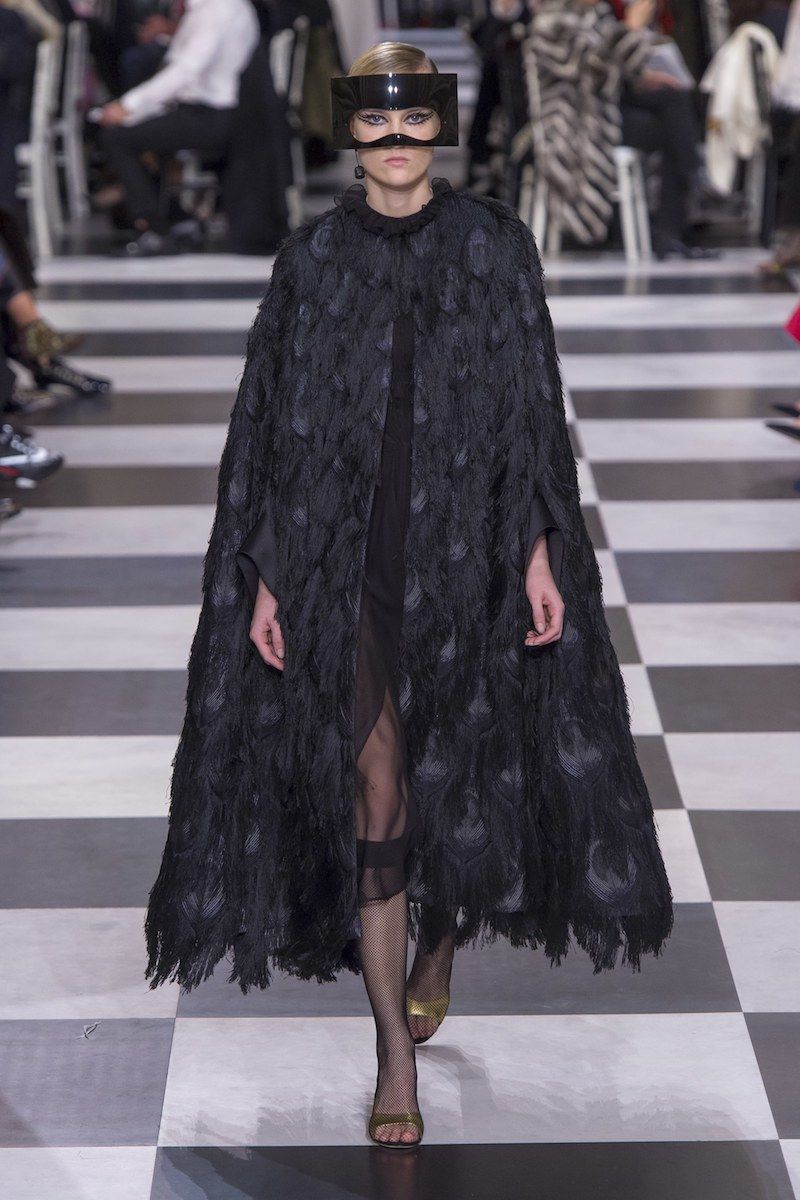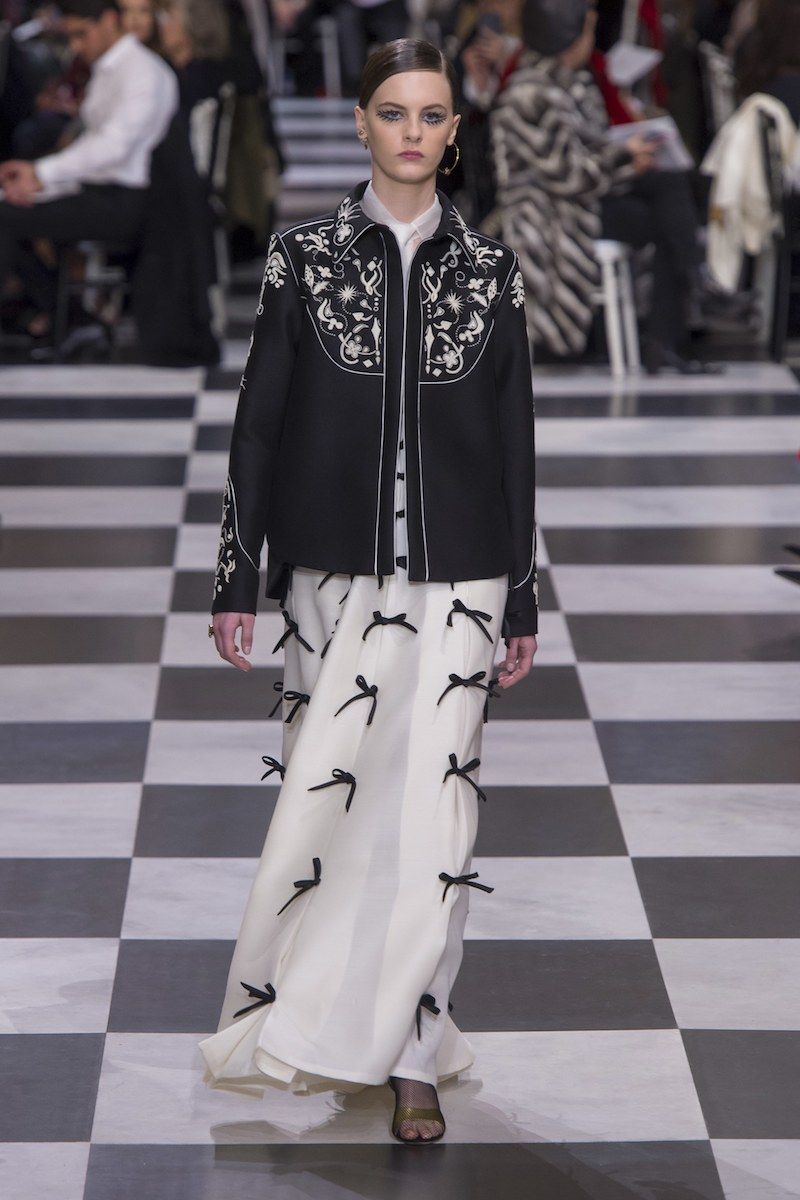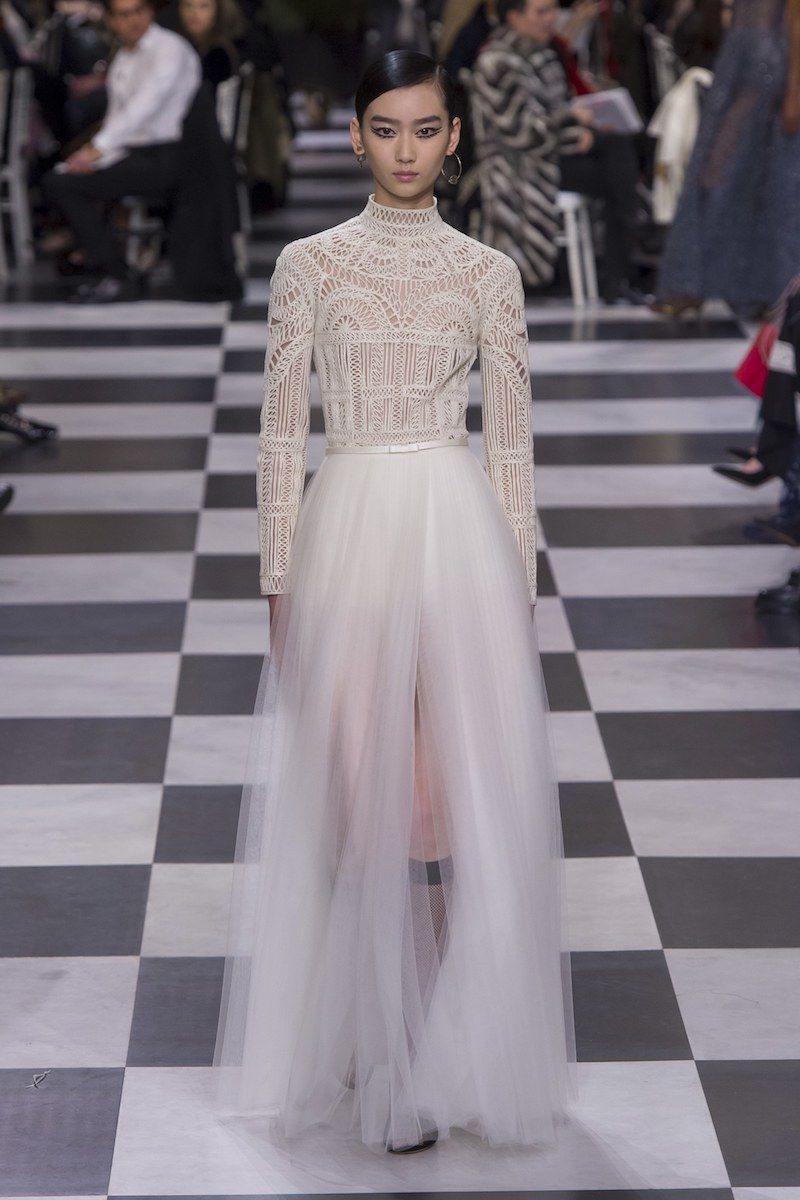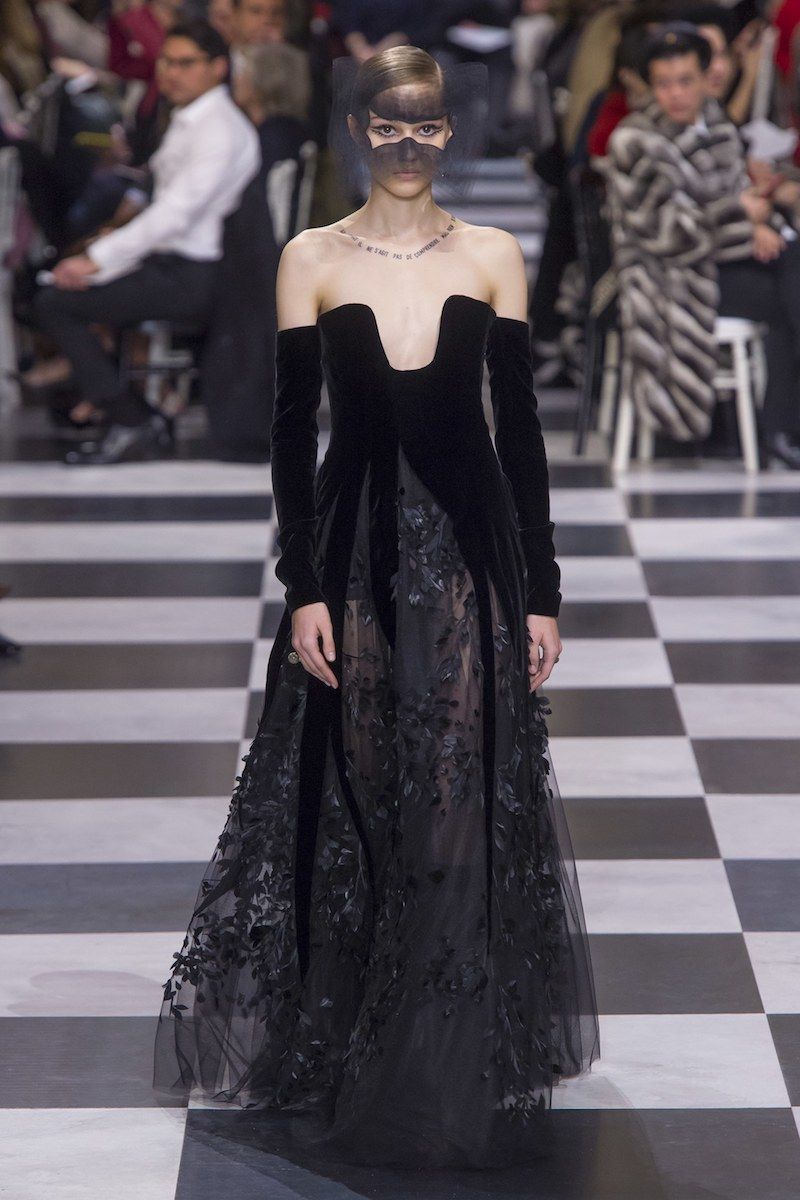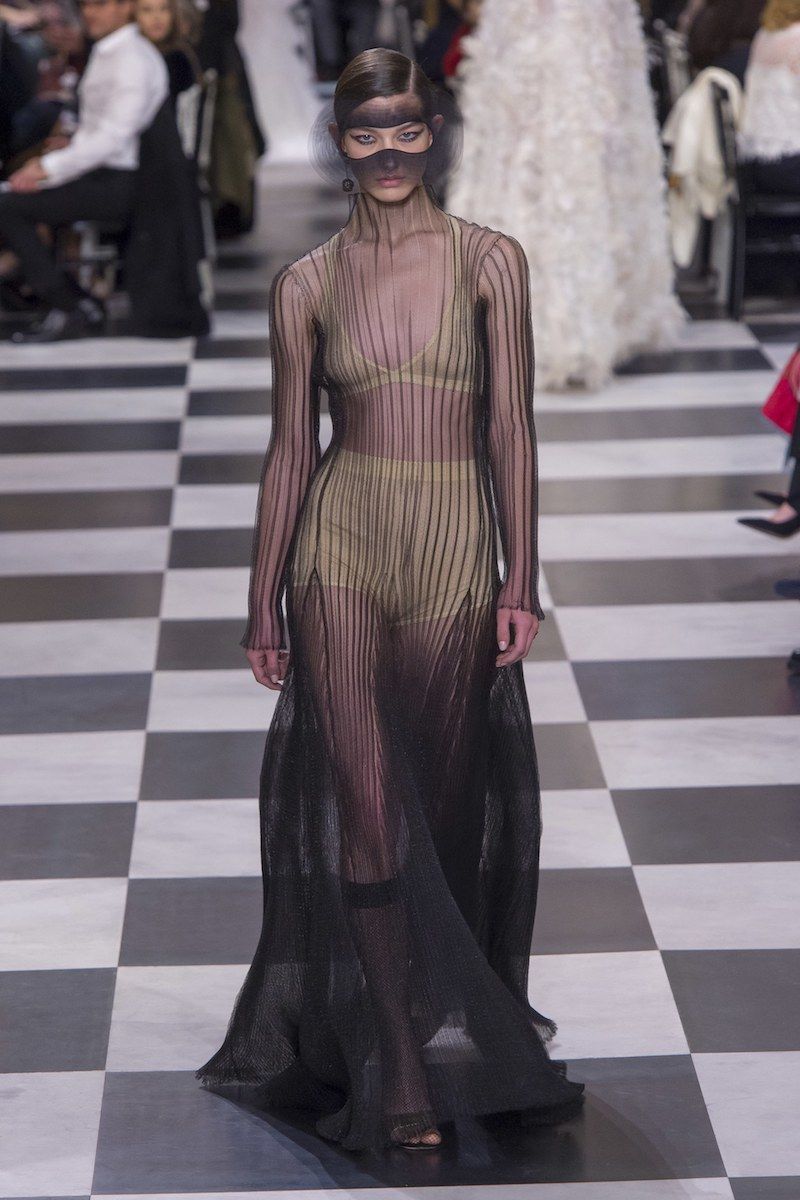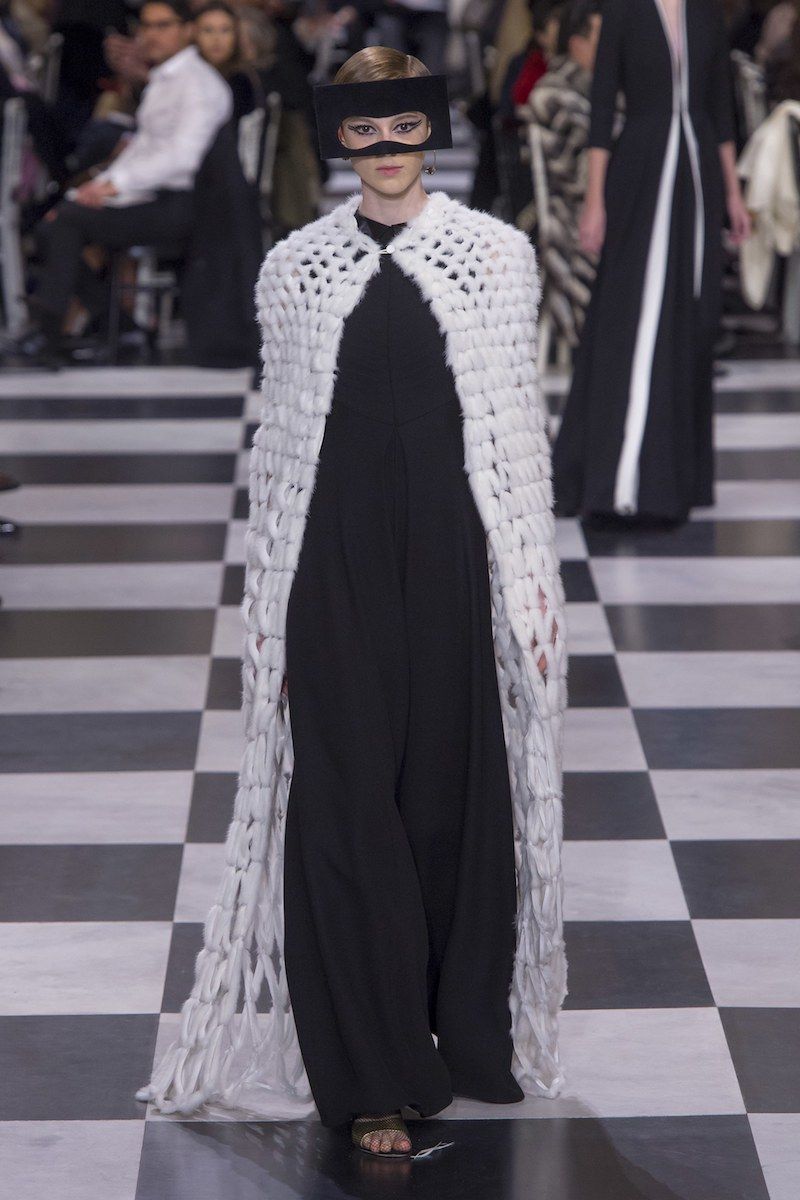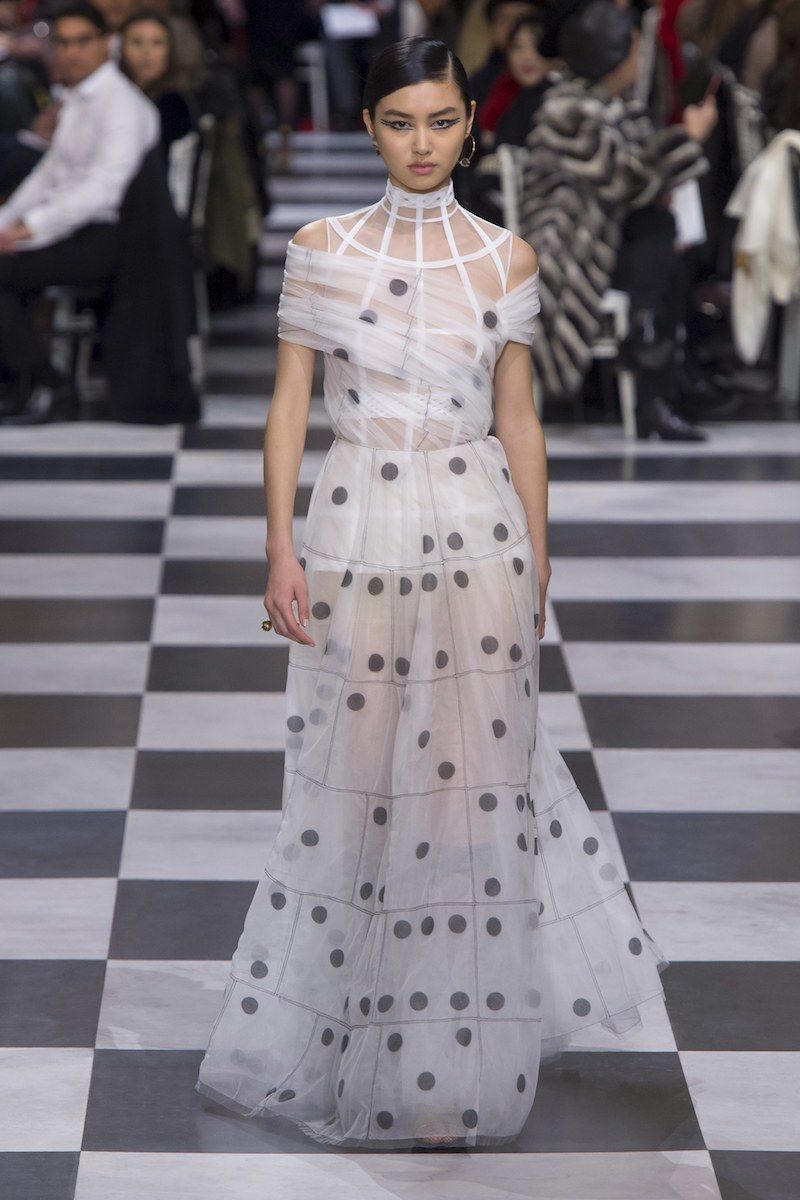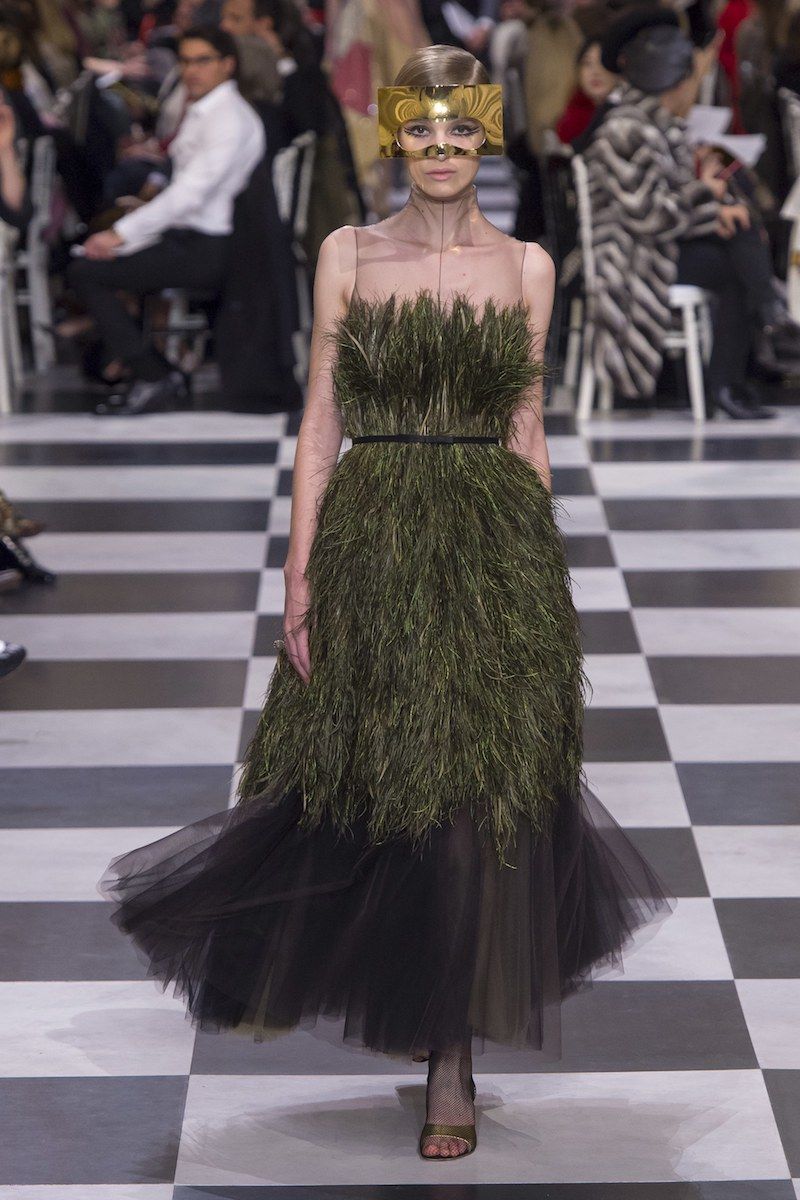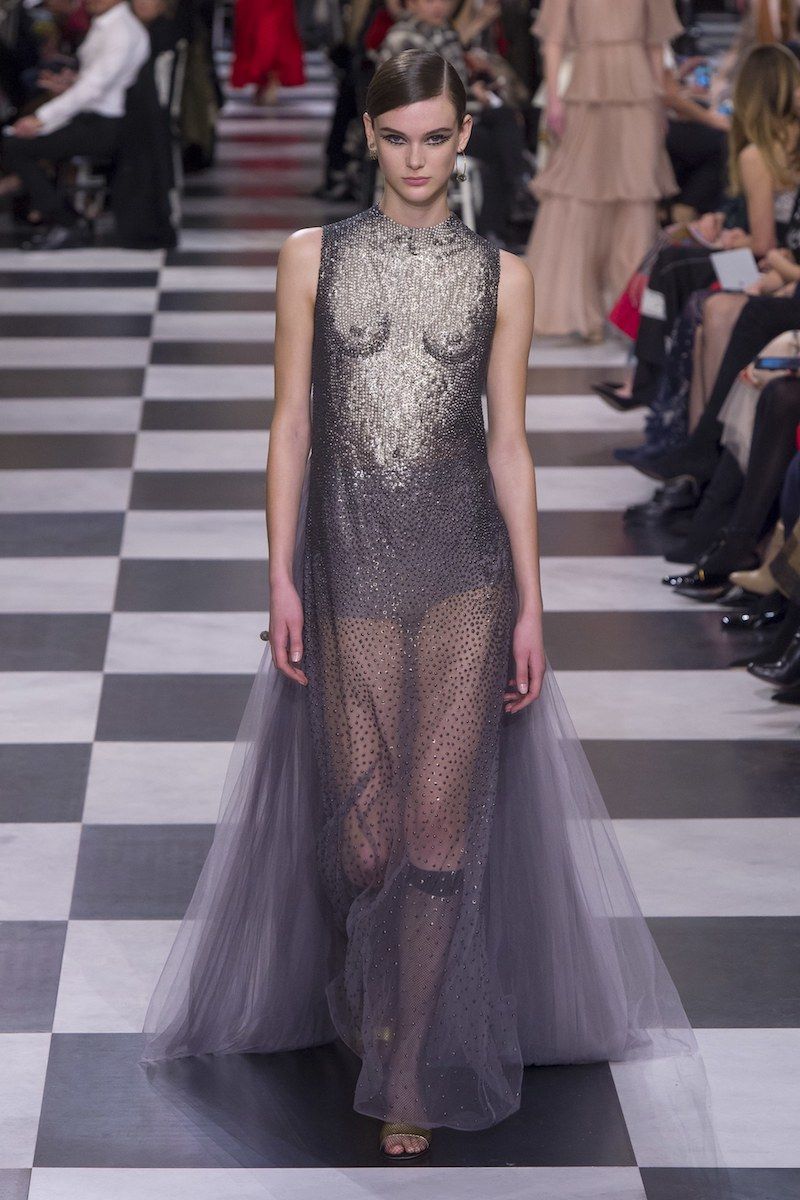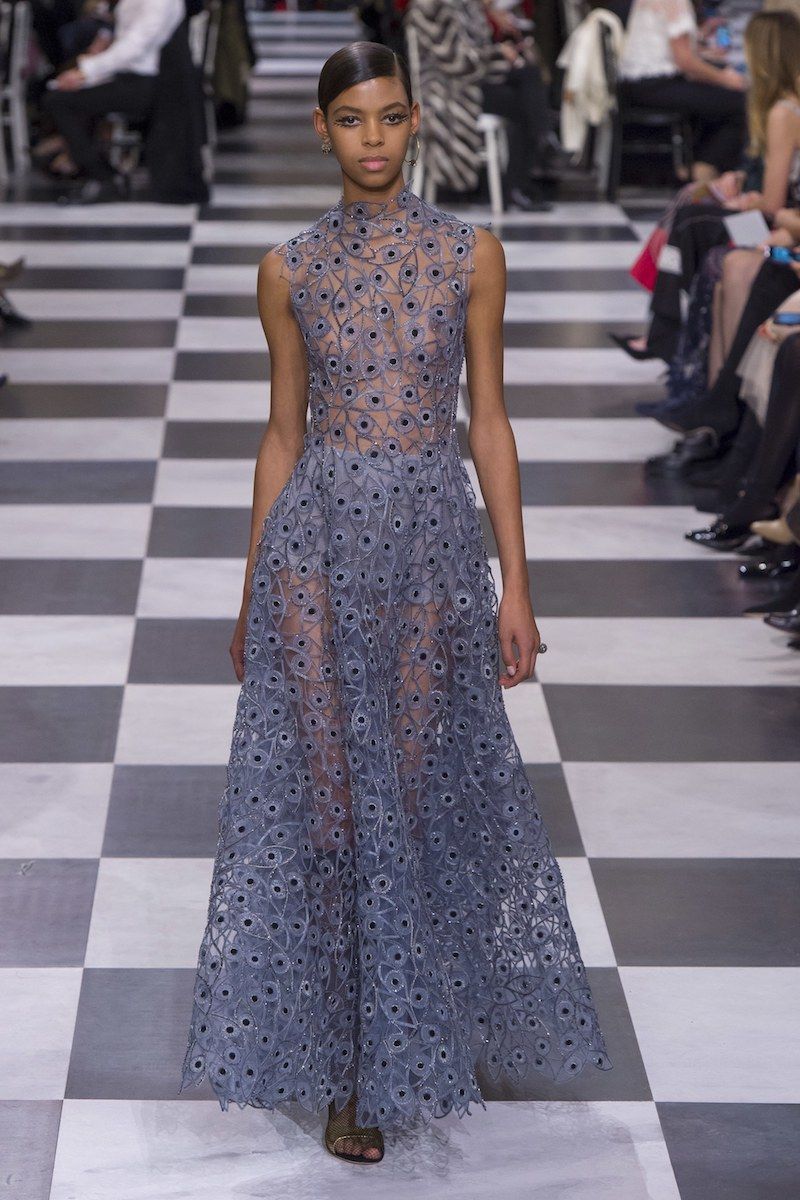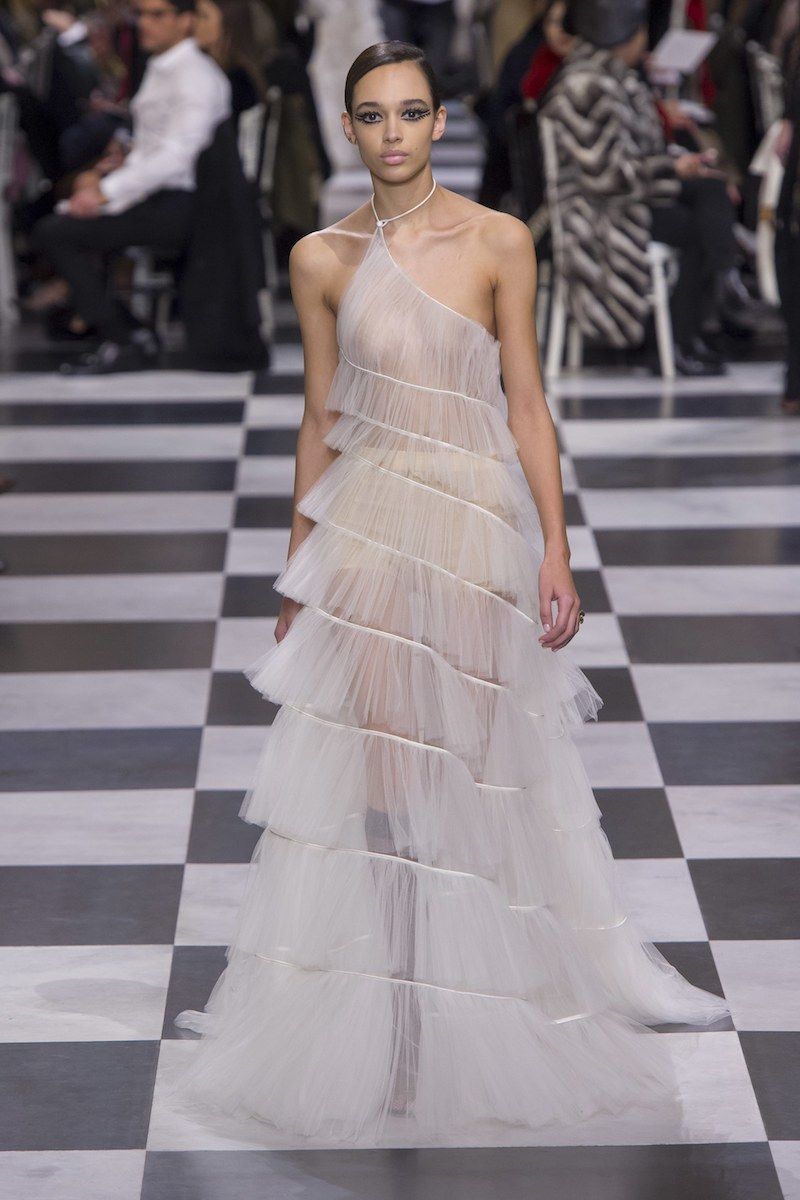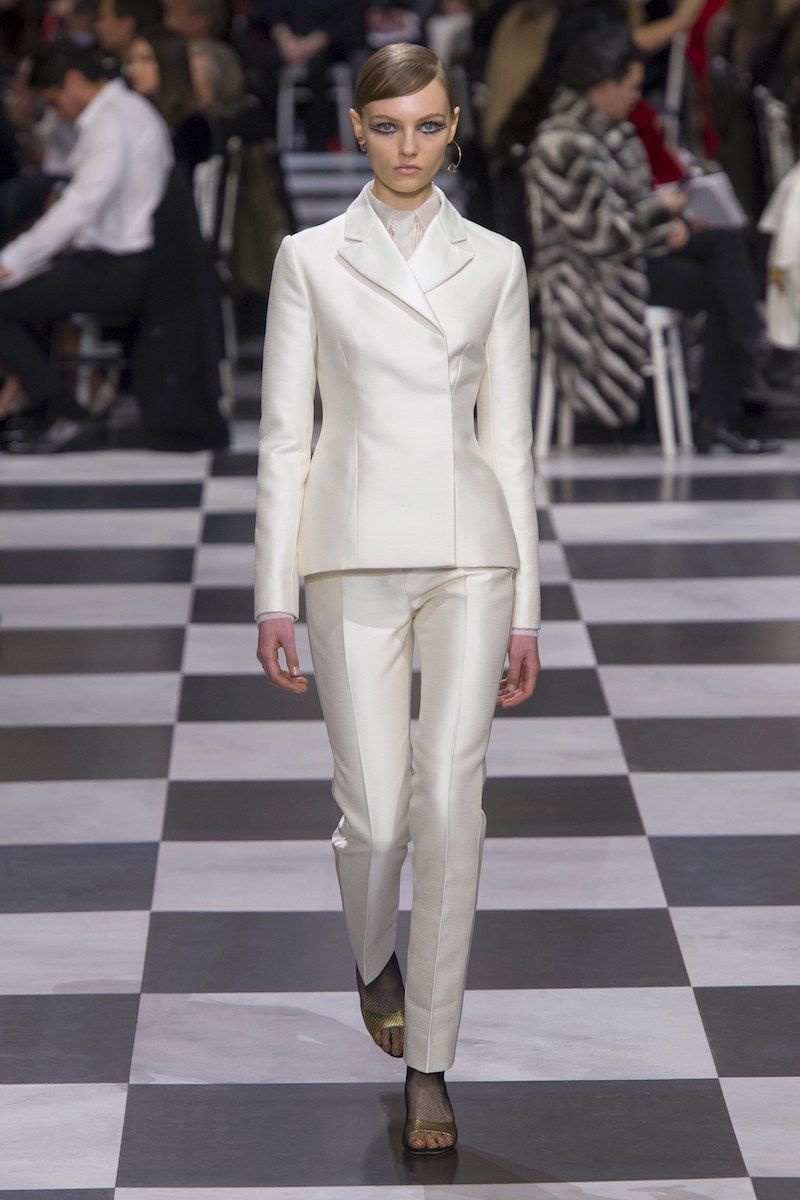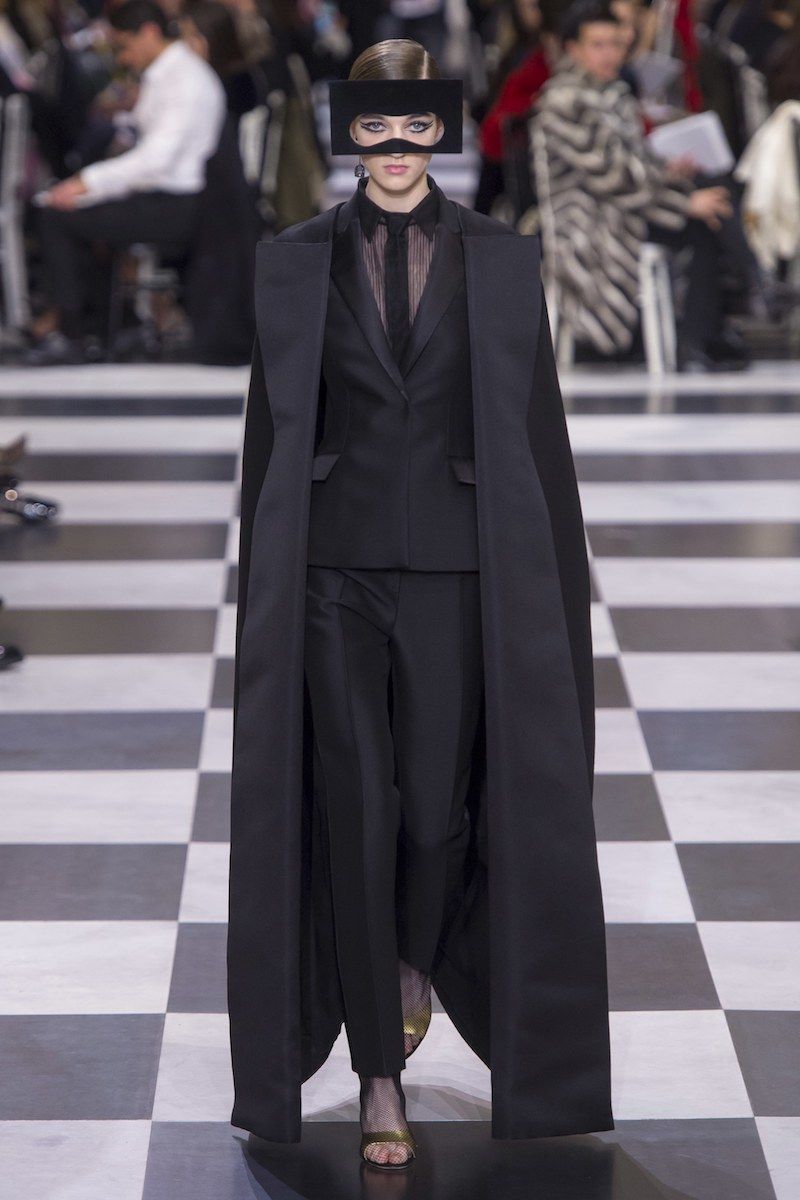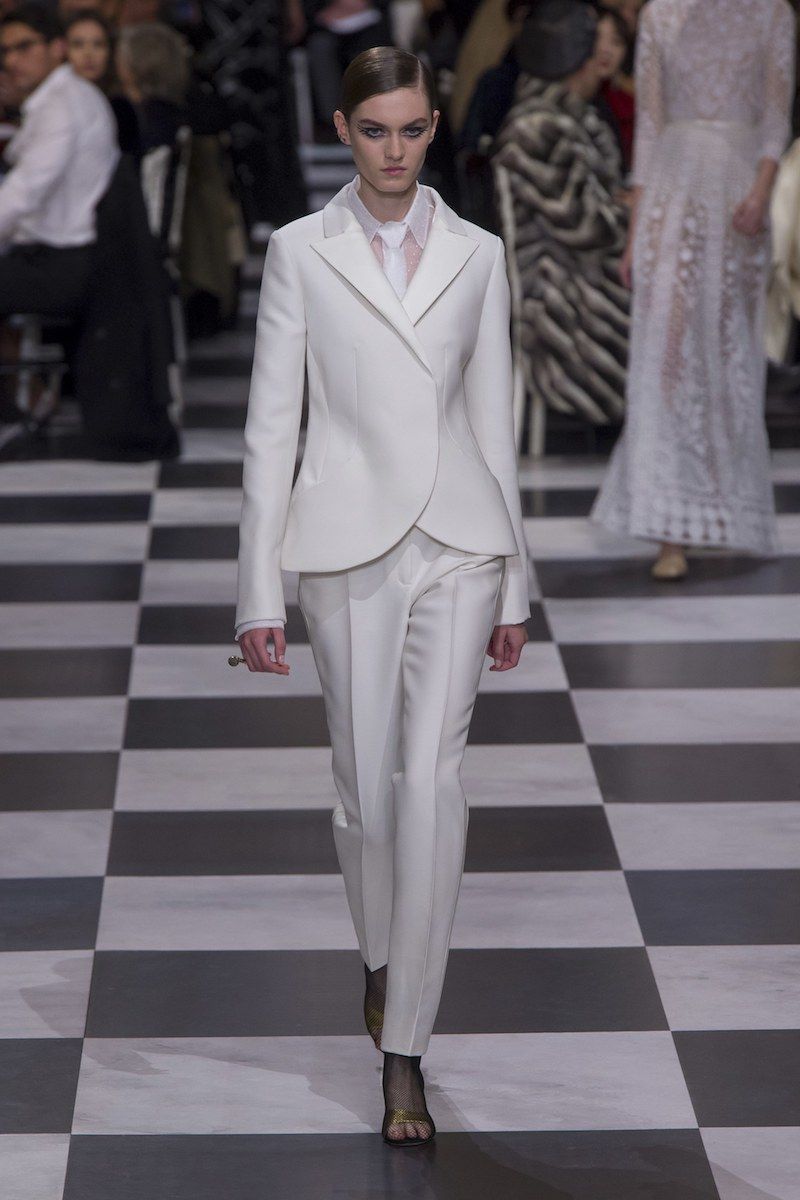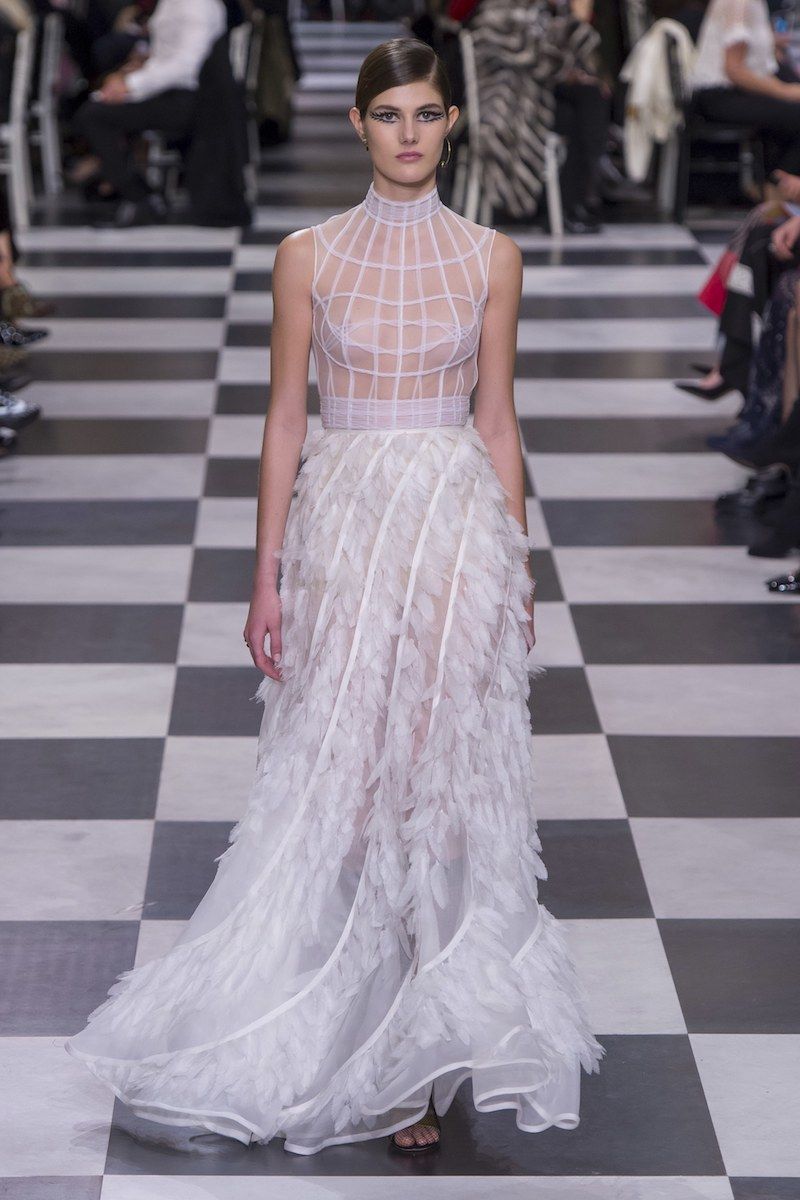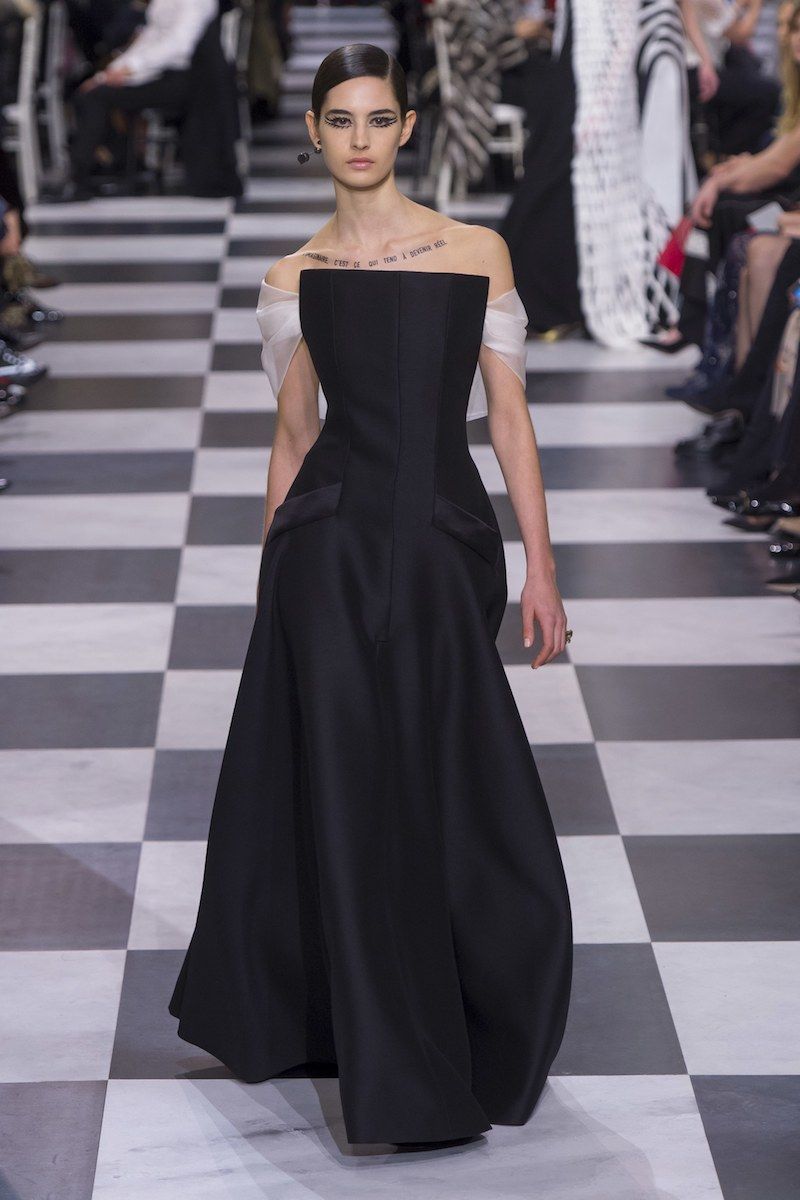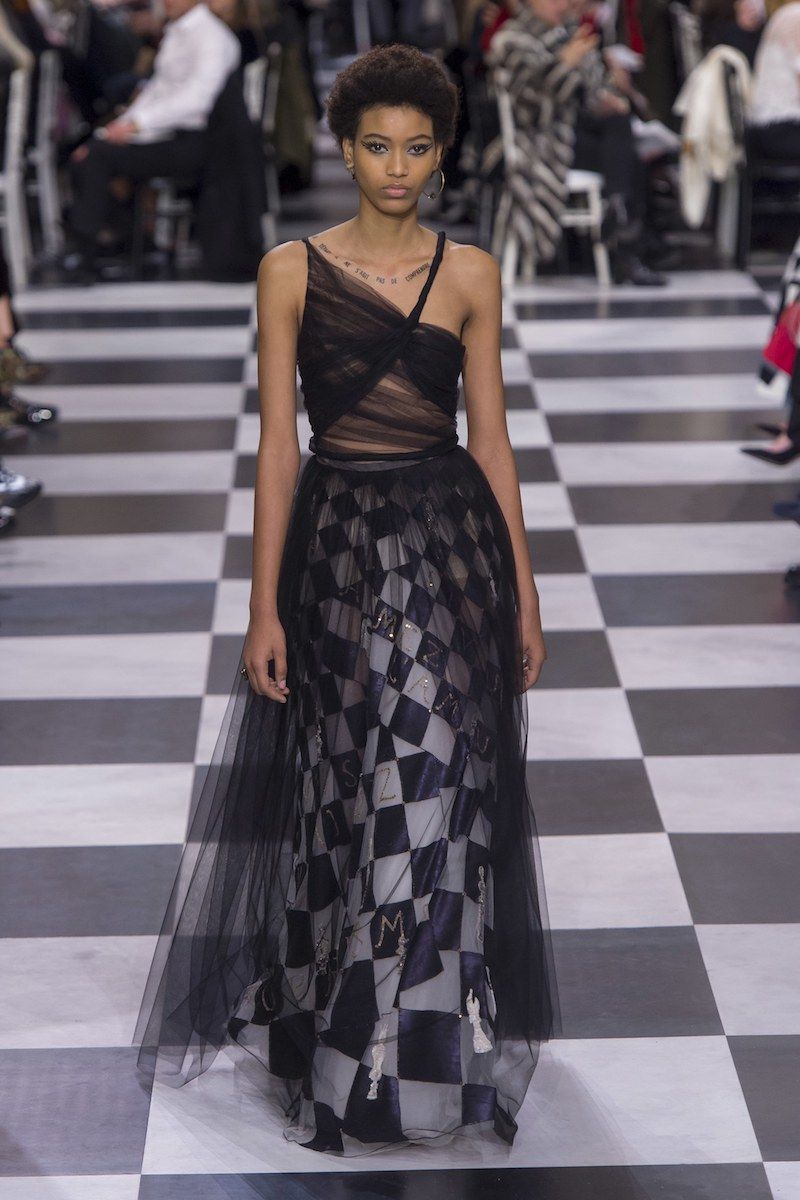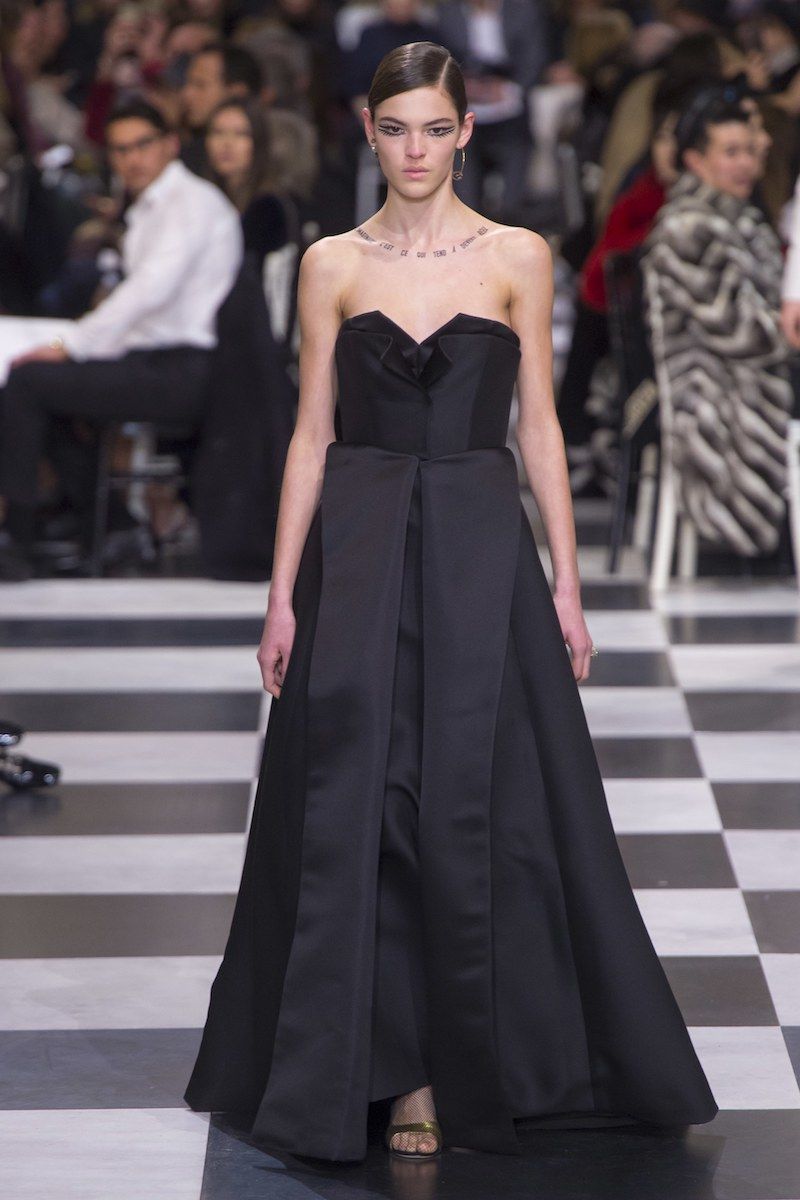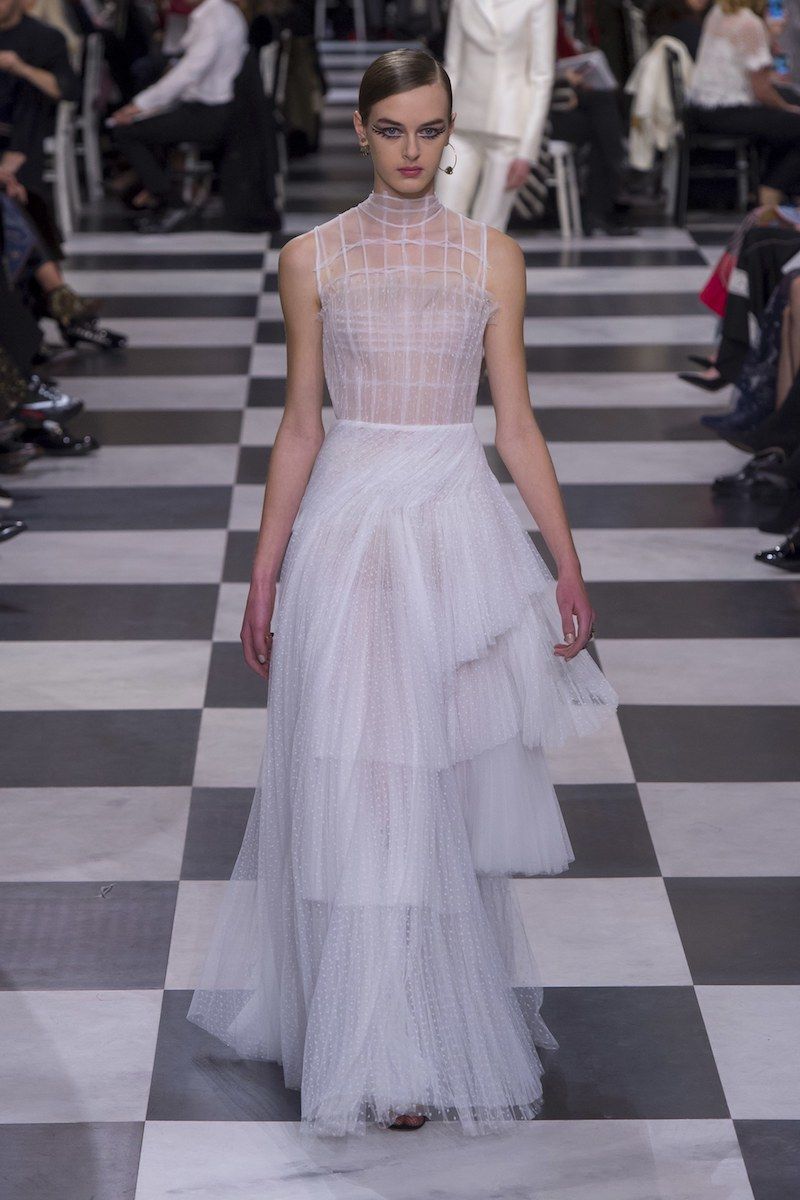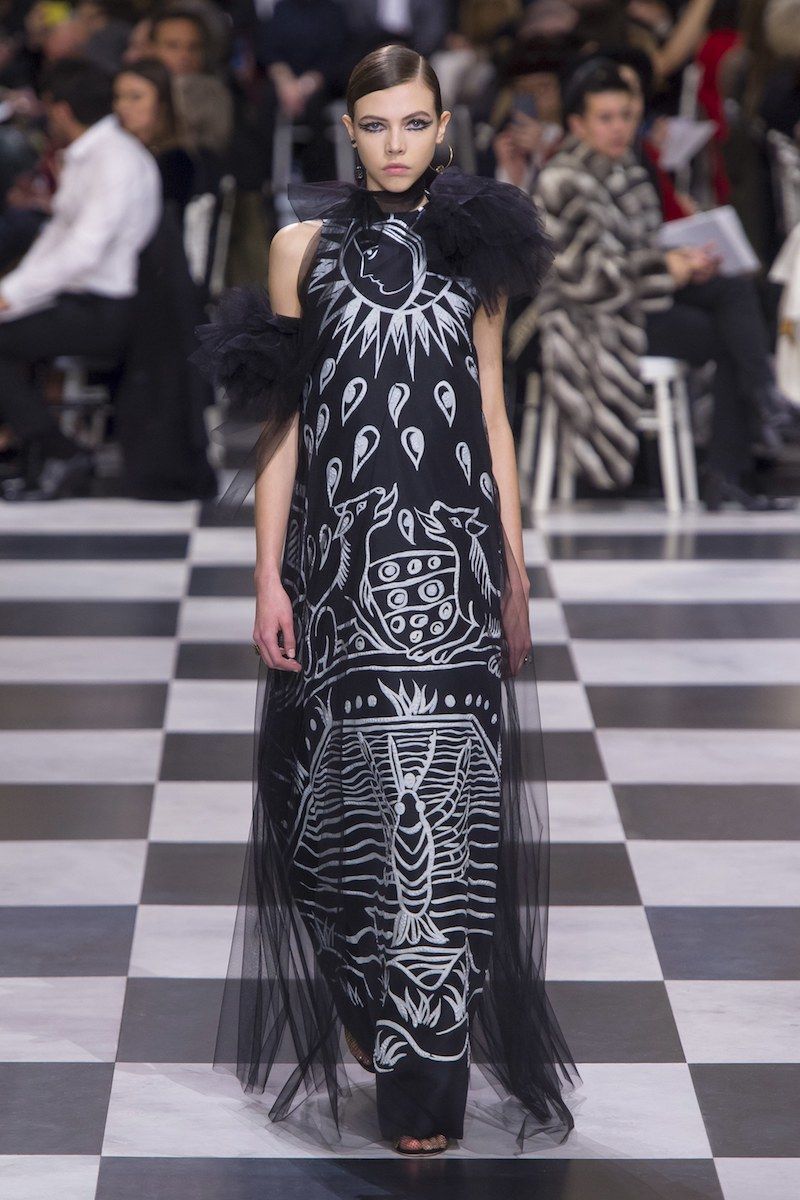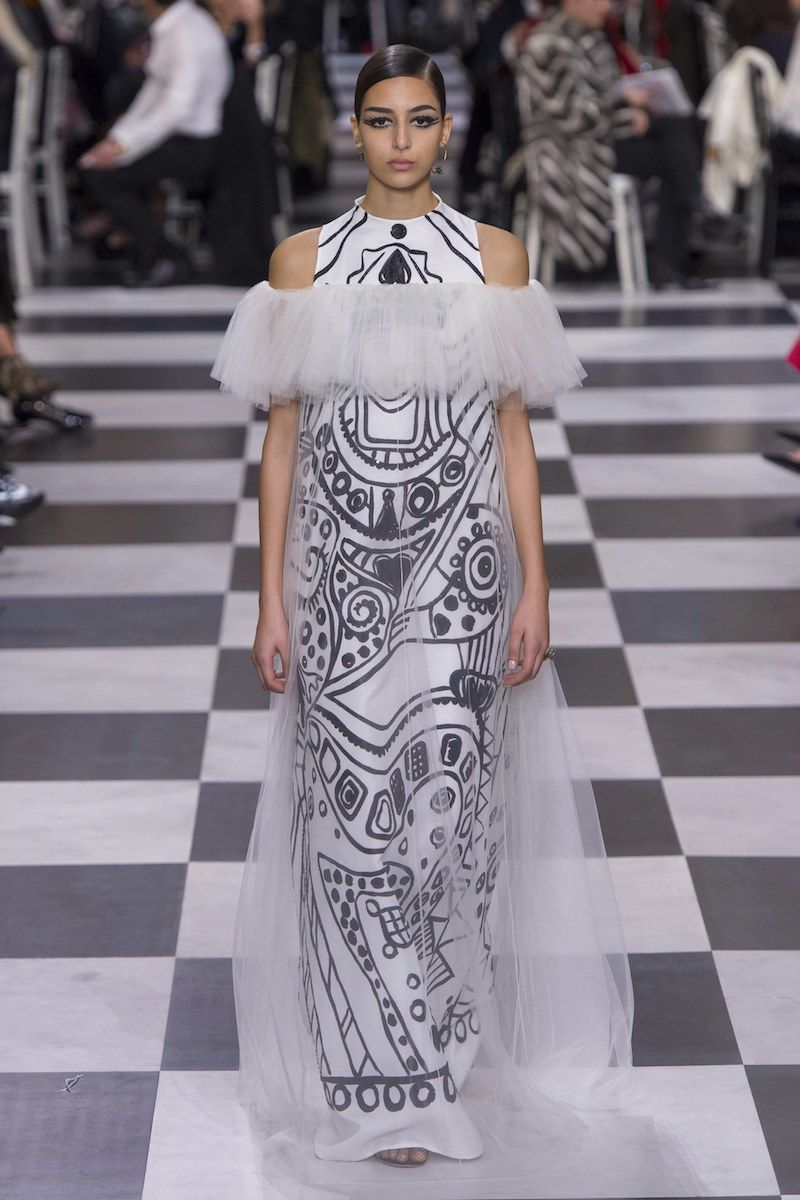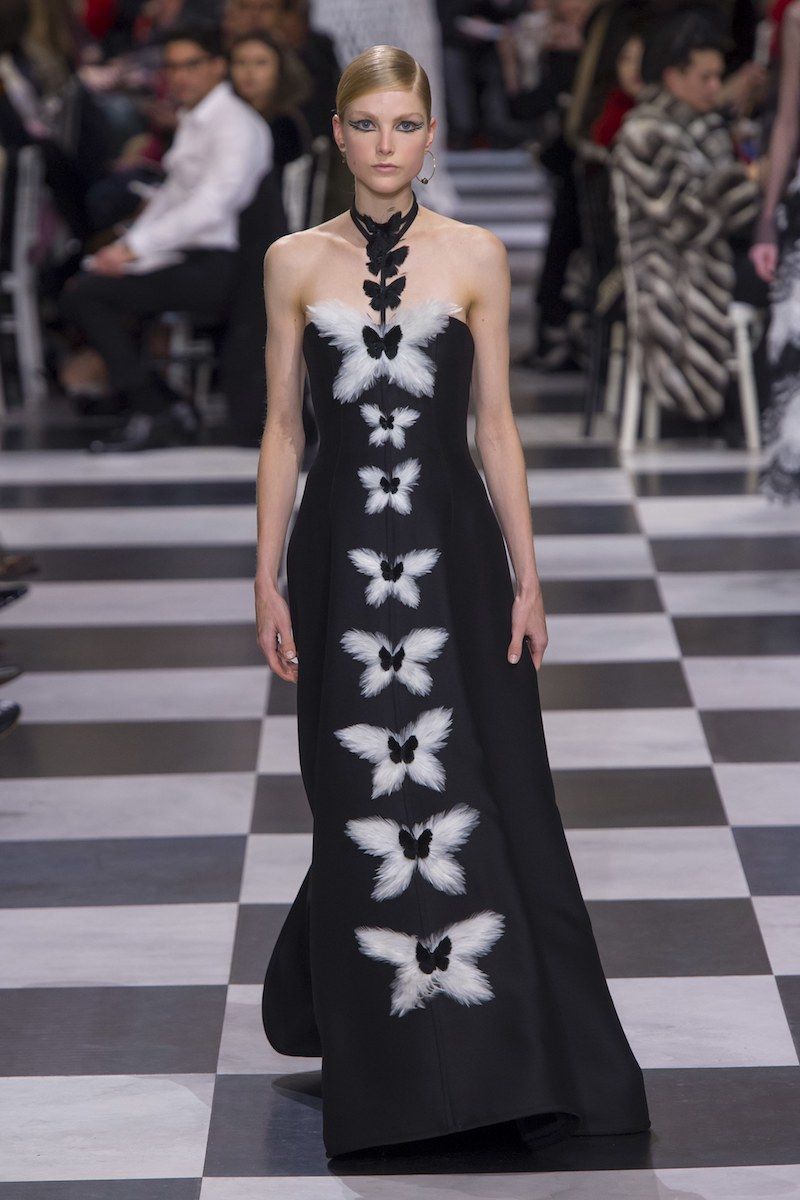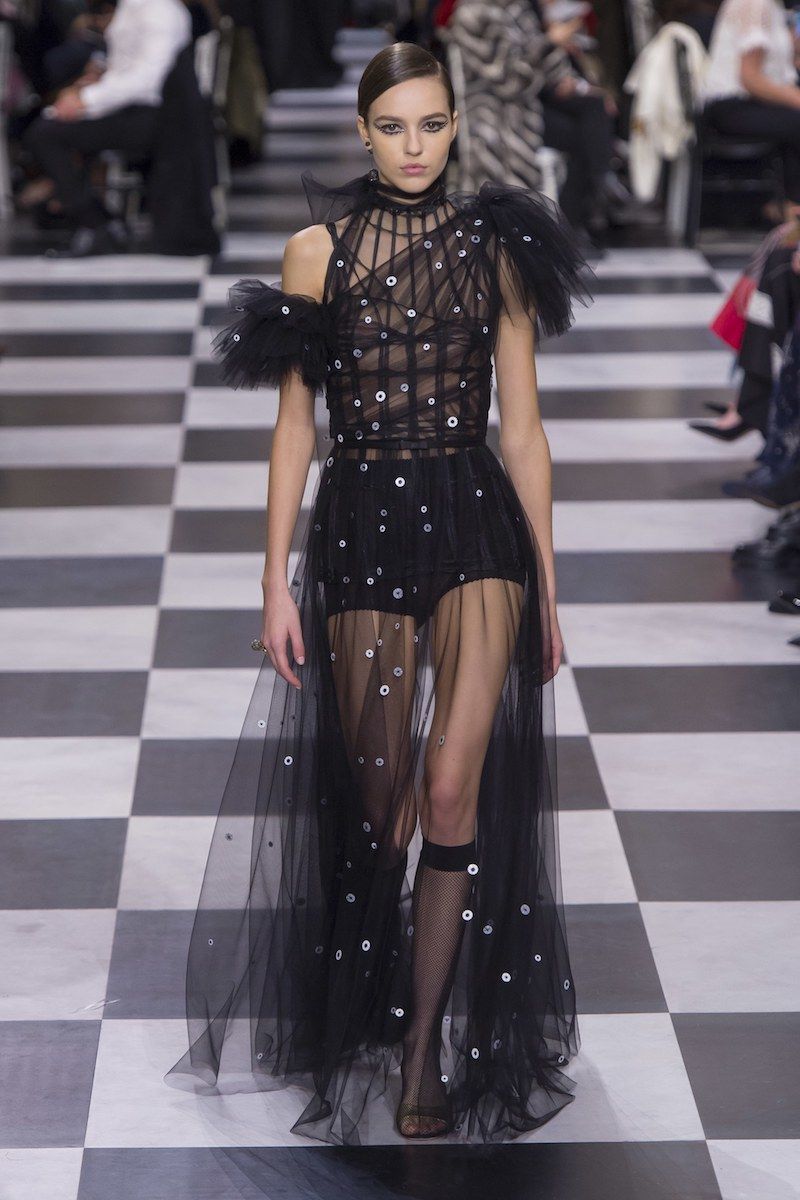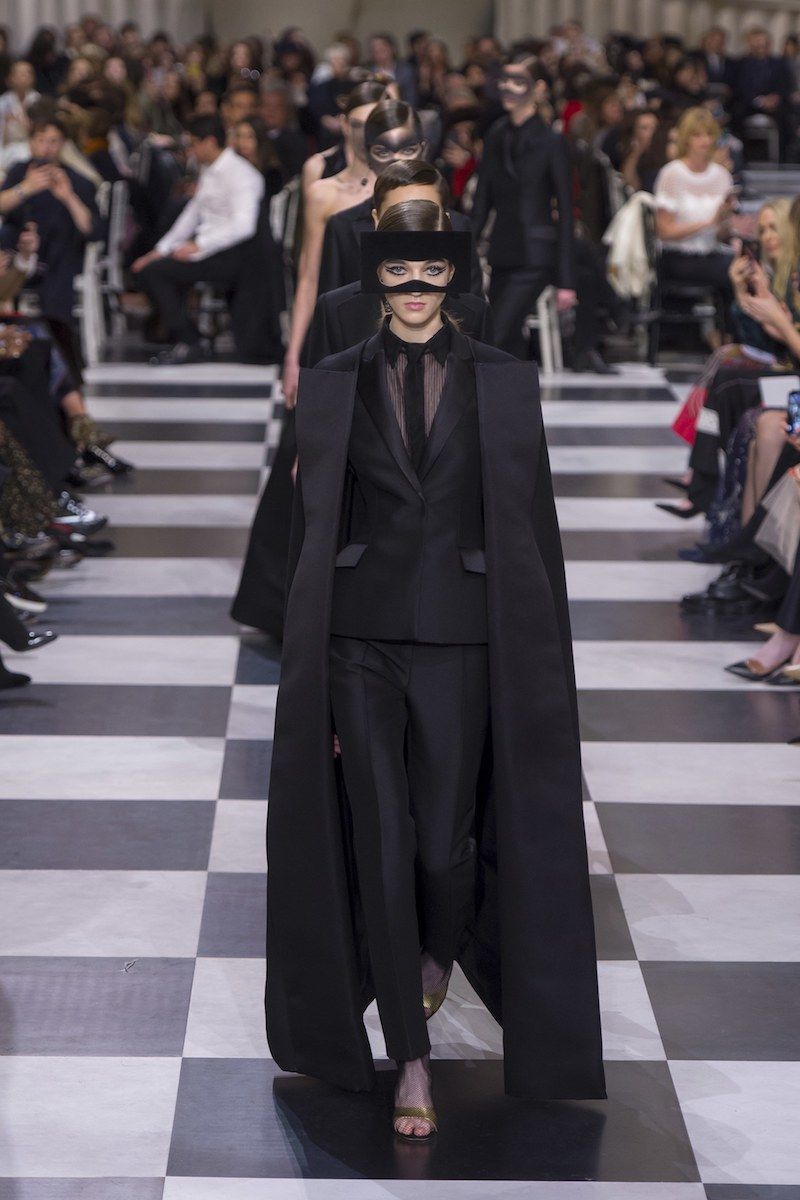 Reflecting on the recent #MeToo movement and the Time's up campaigns, it is particularly interesting to see the responses during this seasons fashion week endeavors. Is the increased demand for All-black-everything evening wear the primary reasoning behind the vast amounts seen during this Dior show? Is it a similarly responsive statement or a close-cut marketing strategy? Something about Chiuri's SS17 collection featuring slogan tees stating 'We should all be feminists' felt somewhat unifying and incentivizing, while this feels, perhaps, stark and repetitive. This may be due to one being ready-to-wear and the other haute couture. Nevertheless, it is interesting to keep in sight Chiuri's approaches to her notion of Feminism, and how each collection reflects her recent aims and discoveries.
–