READ IN: Español
Bad Bunny has just announced its latest collaboration with Crocs. These utilitarian and functional clogs have always been a subject of dispute in the fashion world. Now the singer has launched a limited edition collection that glows in the dark.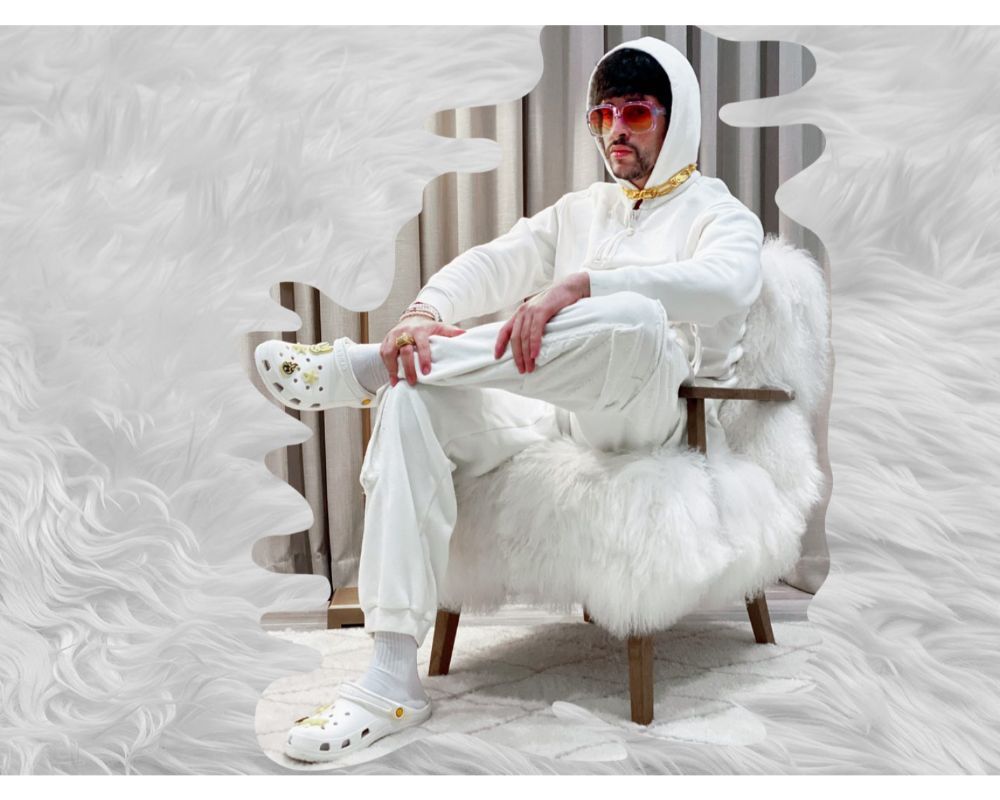 The singer declares himself a fan of comfortable shoes. This has been demonstrated in numerous presentations and public appearances where he has attended with clog type shoes. "As a long-time fan, creating my own design for Crocs was really fun. I hope to inspire others to have fun in their own way with the personal style that makes them happy," said Bad Bunny in an official statement.
The highlight of the collaboration is the selection of Bad Bunny-inspired pins that are included with each pair. These include planets, stars, flames and the artist's signature bunny logo.
The Bad Bunny Crocs Clog will be available from September 29th on the Crocs website. Get a pair. Without a doubt, the clog is the shoe of the season.
More about Bad Bunny here.