READ IN: Español
Bottega Veneta discovers his SS21 collection through a series of books that narrate different stages in the process of its creation. In total, three works tell the story of how the season's proposal was carried out. In addition, Daniel Lee has included an album with a performance by Neneh Cherry, which served as the soundtrack for the course of the presentation.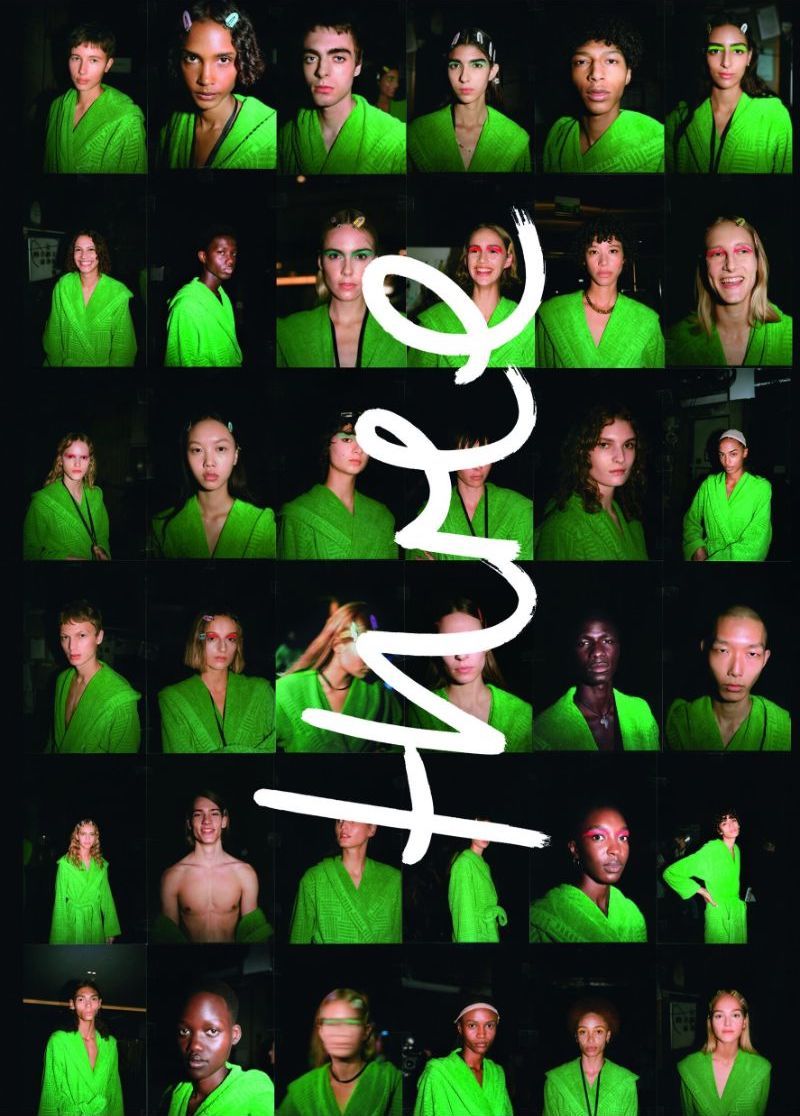 Bottega Veneta's creative director, Daniel Lee was absent from Milan Fashion Week at the end of September. However, he organized a secret fashion show in early October in the capital of the United Kingdom.
According to British Vogue, Lee organized two closed-door fashion shows in a London theater in early fall. Guests handed in their cell phones and maintained a corresponding social distance as the models paraded down the catwalk. Kanye and North West, Kering's CEO François-Henri Pinault, Salma Hayek Pinault, Skepta and Rosie Huntington-Whiteley were all present.
Now, images from these events have become part of "a collection of objects" that Bottega Veneta is launching as part of his SS21 presentation.
Bottega Veneta SS21
This collection of objects consists of a series of books on the creation of the collection. The first of these is Salon 01: Book 01 shows Lee's ideas for the execution of the proposal; Book 02 is a reflection on the links with fashion dealt with by the conceptual artist Rosemarie Trockel; finally, Book 03 is an archive of images by Tyron Lebon from the firm's SS21 shows in London. There is also an album with a performance by Neneh Cherry, which served as the soundtrack for the presentation. A spokesperson for Bottega Veneta clarified that, unfortunately, these items will not be available for purchase.
Nevertheless, and now that we have seen the whole collection, we can acclaim the designer and praise his artistic ingenuity. Lee claims to be a virtuoso designer who elevates each garment to the status of a masterpiece. His bold use of color as well as his play with textures dignify his success and the rise of Bottega Veneta.
"I wanted to create a world and a universe that felt very glamorous and done up, but also quite stripped and quite pure," Lee told Vogue U.S. of his latest designs. "I'm always interested in this idea, of how you can feel done up and elegant at the same time as feeling comfortable. That's really my kind of mission for Bottega."
More about Bottega Veneta here.