READ IN: Español
Generations of Dead Heads have used Levi's® as a canvas to express themselves by customising their jeans, T-shirts and Trucker Jackets.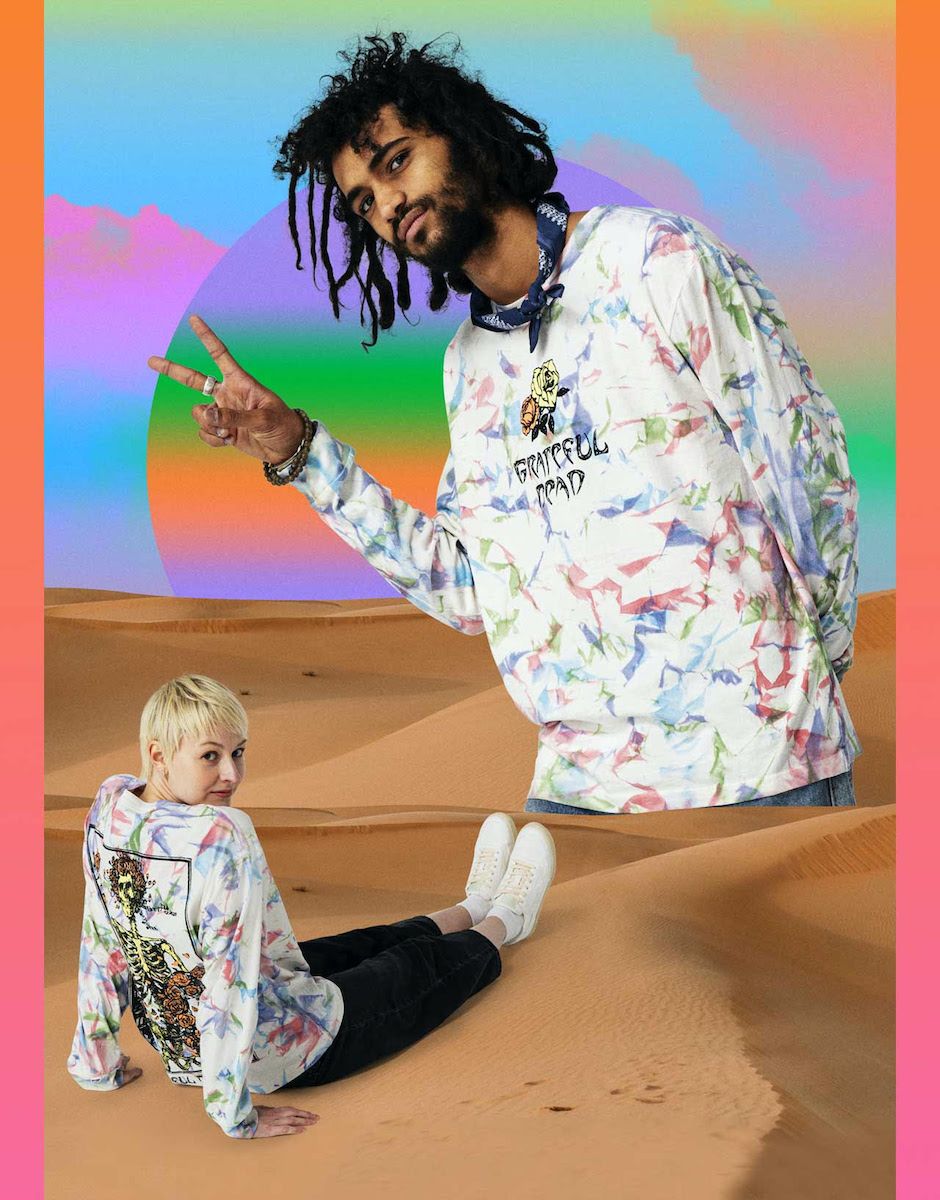 Ahora, Levi's® y Grateful Dead se reúnen para celebrar este legado. De esta forma, han fusionado diferentes gráficos emblemáticos, tie-dye psicodélico (y sí, uno o dos osos bailando) en una gran colección de prendas denim especiales así como en accesorios. Un viaje extraordinario que celebra el legado de la marca continuado de música, comunidad y creatividad. Y visualizando el futuro.
Now, Levi's® and the Grateful Dead are coming together to celebrate this legacy. In doing so, they've fused iconic graphics, psychedelic tie-dye (and yes, a dancing bear or two) into a large collection of special denim apparel and accessories. An extraordinary journey celebrating the brand's continuing legacy of music, community and creativity. And envisioning the future.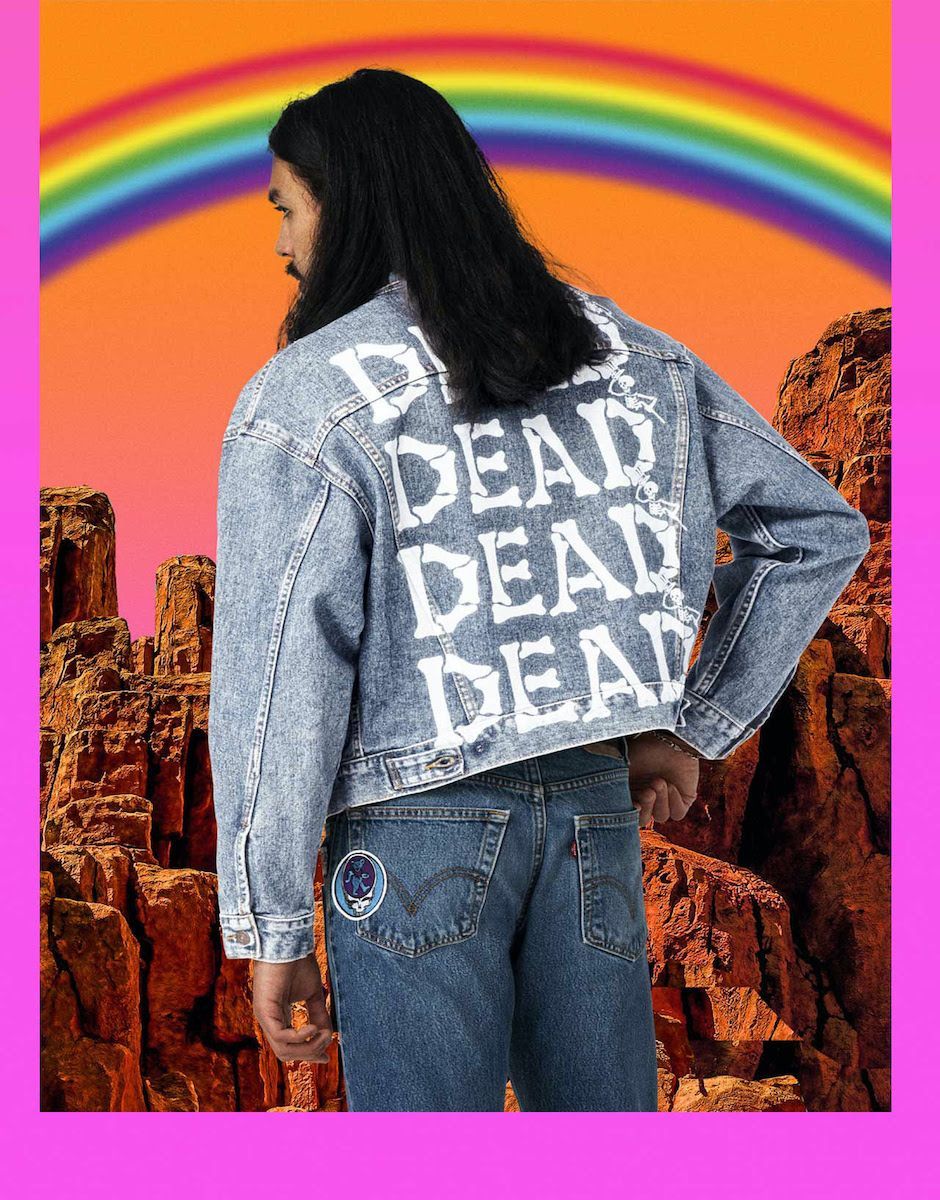 Feeling the energy
Have you ever noticed that tie-dye looks a bit like the universe? Think like a Dead Head and wear what you love. The Dead is all about radical self-expression, so they asked some San Francisco musicians (and Dead Heads) to show how they'd make it their own. "It's about recreating whatever comes to mind," says Virgil. You're on.
Check out the website and don't miss any details about this daring collaboration. Available exclusively through the app.