READ IN: Español
Following the launch earlier this year of the new 100% organic and natural CBD oils and balms, HEY CBD has decided to pay tribute to the hemp plant through the CREATIVE SERIES project; a cycle of collaboration with four artists that will be launched in the coming days and will run until the end of the year.
To celebrate the launch of the four CBD flower varieties already available on their website (Amnesia, Skywalker OG, Lemon & Harlequin) and to pay tribute to the flower itself; the project starts with Mercedes Bellido, one of the most talented and inspiring national artists; to create a limited edition of 100 numbered units of the Hindu Kush variety.
"I chose the Bird of Paradise flower because for some tropical cultures it symbolizes the joy and freedom of a bird taking flight and I thought it was a nice analogy for HEY CBD flowers," says Bellido.
Raffle of a print by HEY CBD x Mercedes Bellido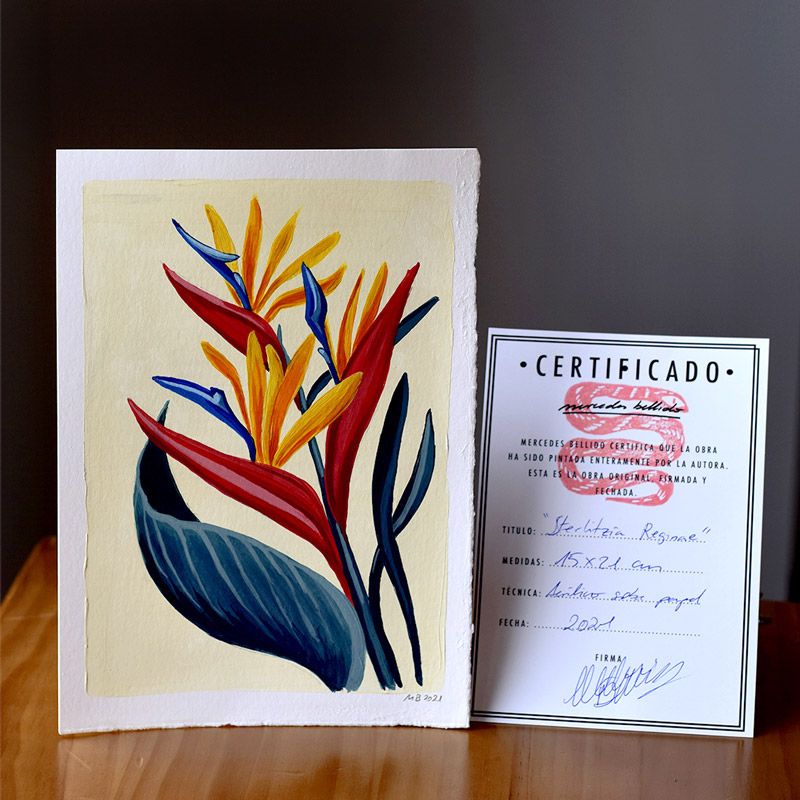 Along with the limited edition, there will be a raffle of an original print signed by the artist herself. We recommend you to keep an eye on her Instagram account (@hey.cbd) to find out how you can get it.
The limited edition of 100 limited units is part of a project with four artists of great national relevance; who will execute the HEY CBD labels and will put their stamp on the brand. To reward your loyalty, if you get the four bottles of the four collaborations; you will have a very special prize that you can not miss.
HEY CBD remains committed to offering the best CBD products for the pursuit of a balanced life. Through its "Global Community in pursuit of Balance" and the three basic pillars on which the brand is developed –Create, Breathe, Discover– they continue to work to eliminate all the prejudices that exist around cannabis. In addition, the aim is to rescue all the possible uses and benefits that this wonderful plant has to offer.
"For me, balance is a state of mind, a state in which you feel fulfilled and grateful. It's difficult to find that exact point, but in my case it happens when I finish a piece I like and I'm happy with how it turned out. That's when I feel very balanced," says Mercedes.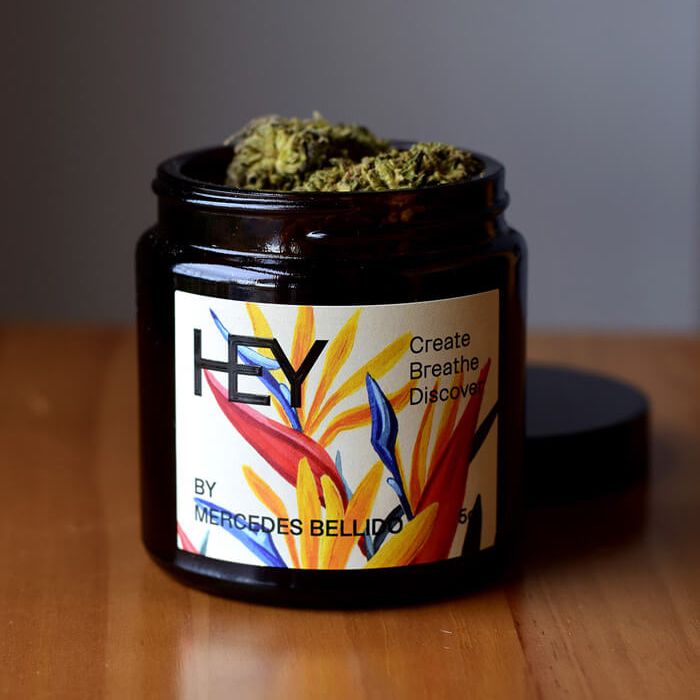 You can find Mercedes Bellido's edition of Flores Hindu Kush here.
For more news about lifestyle, fashion, music and sneakers, check out our website.