READ IN: Español
The lovestory between YEEZY and Gap has a new episode to remember. After their ten-year collaborative agreement, Kanye West now leaves a huge handwritten letter on the front of a GAP store in Chicago. Ye expresses his gratitude for being able to work with the sportswear brand, as well as announcing that he'll redesign the store in the Magnificent Mile neighborhood before the next launches arrive.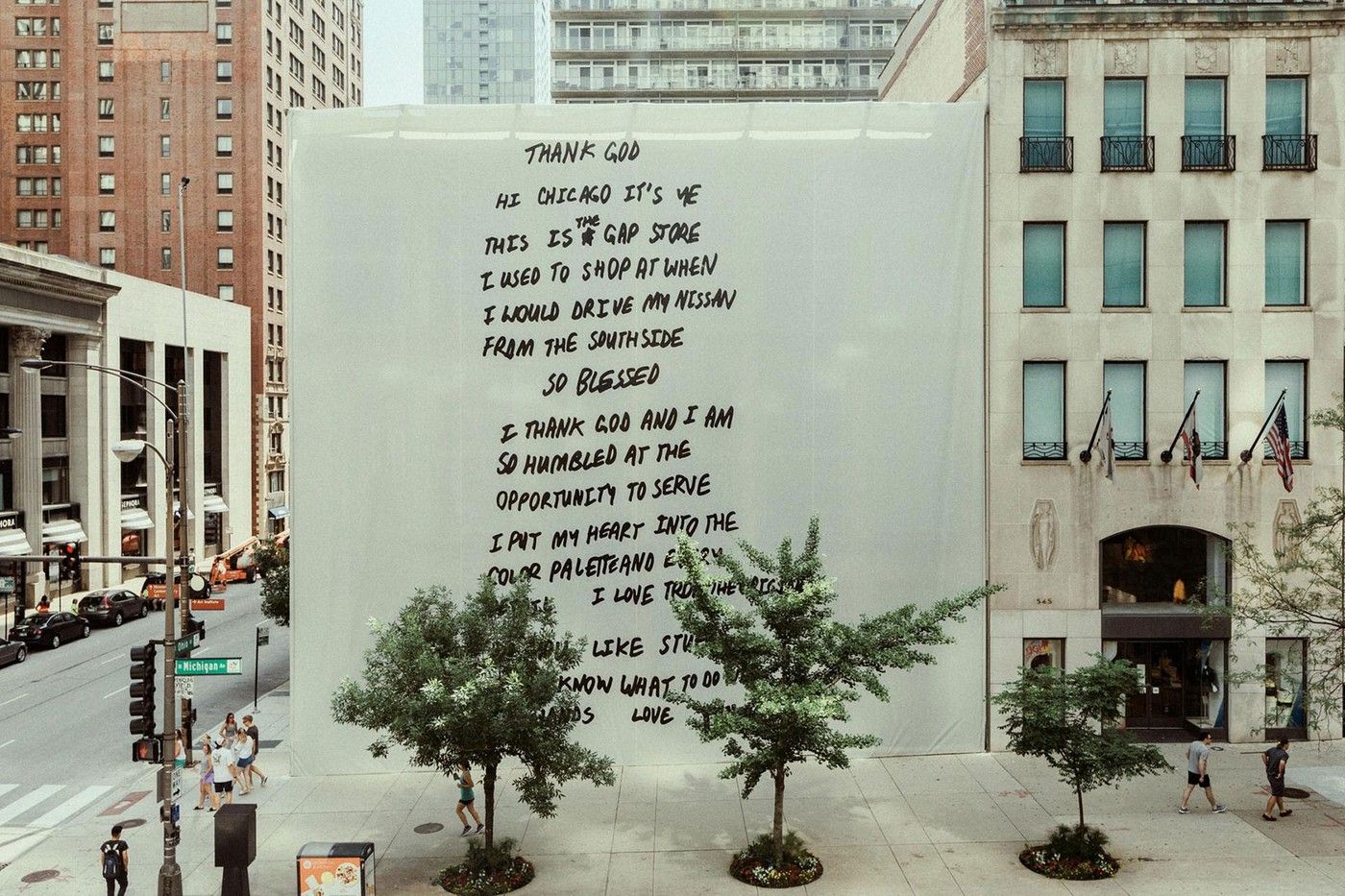 This 'installation' by Kanye West at the GAP store is emblazoned on its XXL-sized facade, and in it, Ye claims to be involved in a change in the retailer's colors and design. I put my heart into the color palette, as well as every detail.
It also alludes to the fact that he specifically chose that store for the remake because it's the same one the artist used to buy from when he drove his Nissan from the southside. Read the full letter below:
Thank God
Hi Chicago it's me
This is [the] Gap store
I used to shop at when
I would drive my Nissan
from the southside
so blessed
I thank god and I am
so humbled at the
opportunity to serve
I put my heart into the
color palette and every
detail I love Tron the original
Do you like stuff
I don't know what to do with
my hands
Love YEEZY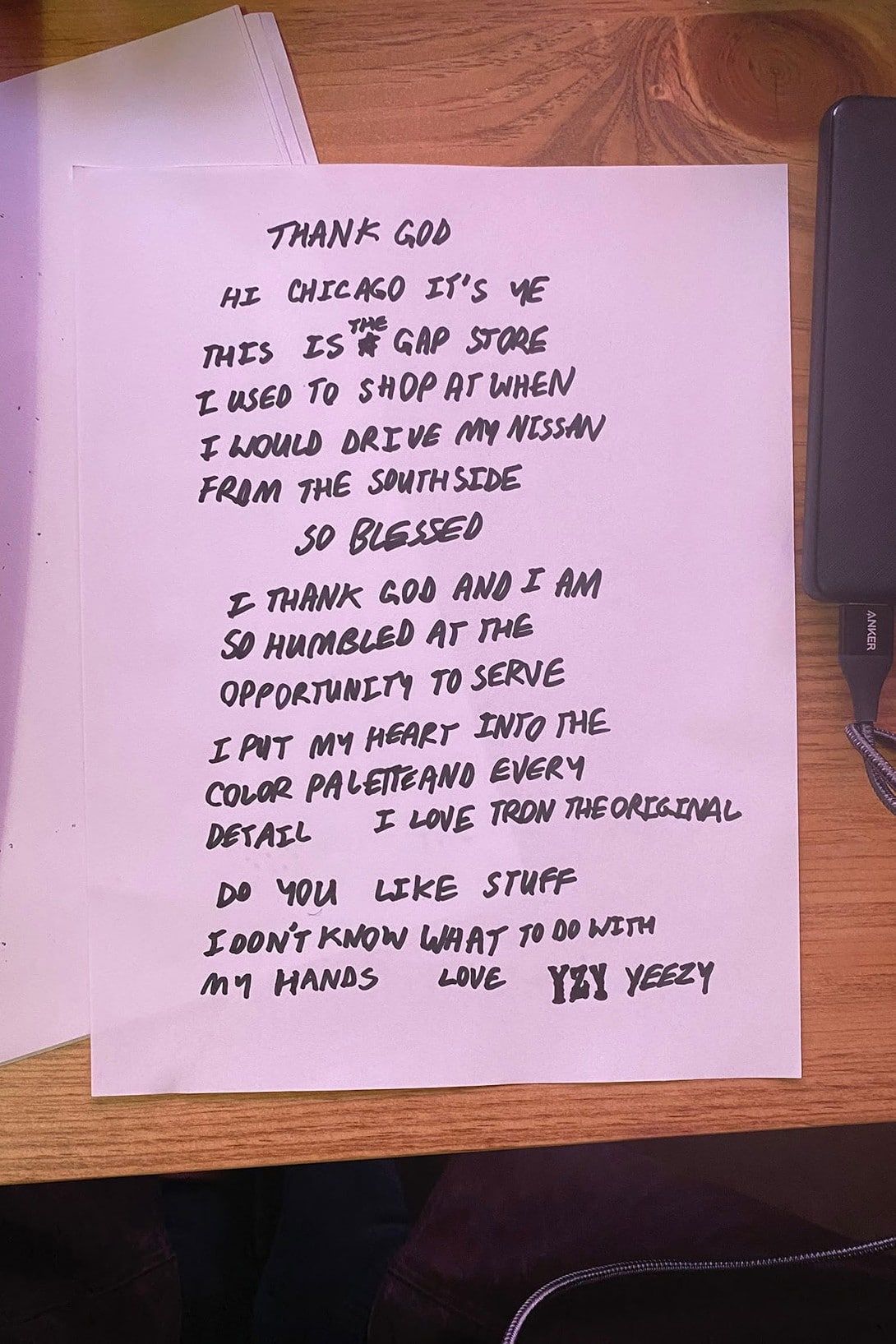 YEEZY X GAP FOREVER.