READ IN: Español
Welcome to the world of Lacoste: a playful and unexpected place where different generations meet. Where several characters have chosen to be themselves. Where friends and strangers cross paths. Where the little things in life are celebrated in all their uniqueness. A place where French history flirts with an international future. A place rich in cultural connections and freedom. Where chance and coincidences are intertwined. Where dreams come true. A world where nothing is impossible.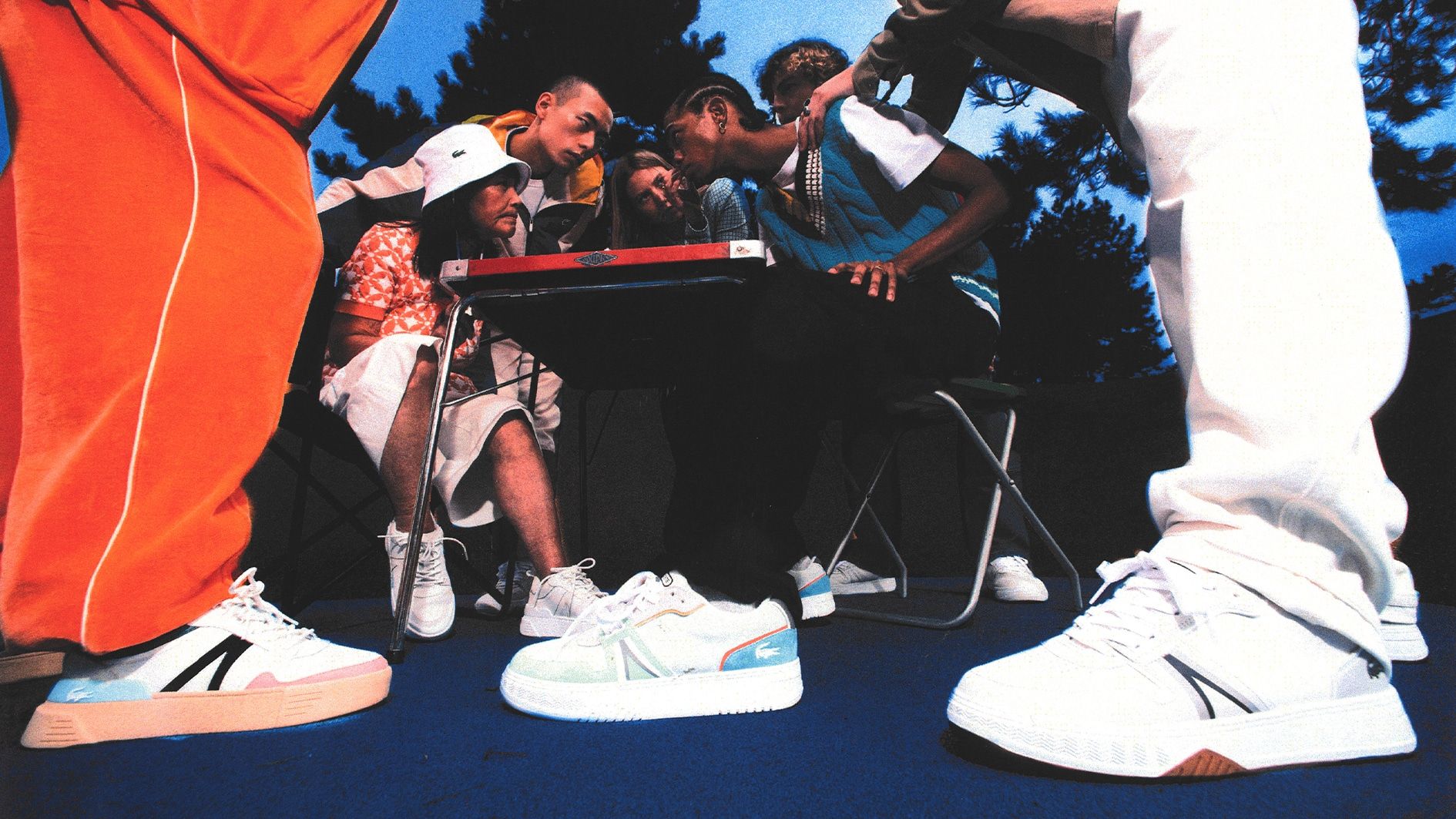 Through a film, the L001 and L002, two iconic models of Lacoste trainers, are presented. They make everyday life extraordinary by bringing style, comfort and cultural accents to wardrobes around the world. They also unite the past with the present and the future, bringing archival elements of Lacoste's tennis history in a contemporary way.
This audiovisual piece achieves the same feat: bringing together the young and the old; the international and the local; the specific and the shared needs. The characters include an aspiring world champion; a hyperactive dog; a disgruntled bee; an amateur footballer and a ping-pong player, among others. It shows how the crocodile transcends differences, connecting cultures, generations and eras, and invites everyone to join the journey.
Both silhouettes are rich in references and nuances; they determine the wearer's look to make it unique. The L001 takes its cue from the Lacoste tennis shoe in a resolutely modern trainer. An instant classic that unites cultures and eras. The key details are drawn from the brand's archival treasures: the René, the first trainer created by René Lacoste, and a vintage racket from the 1980s. The shape and retro spirit of the René inspired the L001, while the kinetic lines running down the shaft of the racket are applied in a triangular design on the upper of the shoe, elegantly sporty and gender-neutral.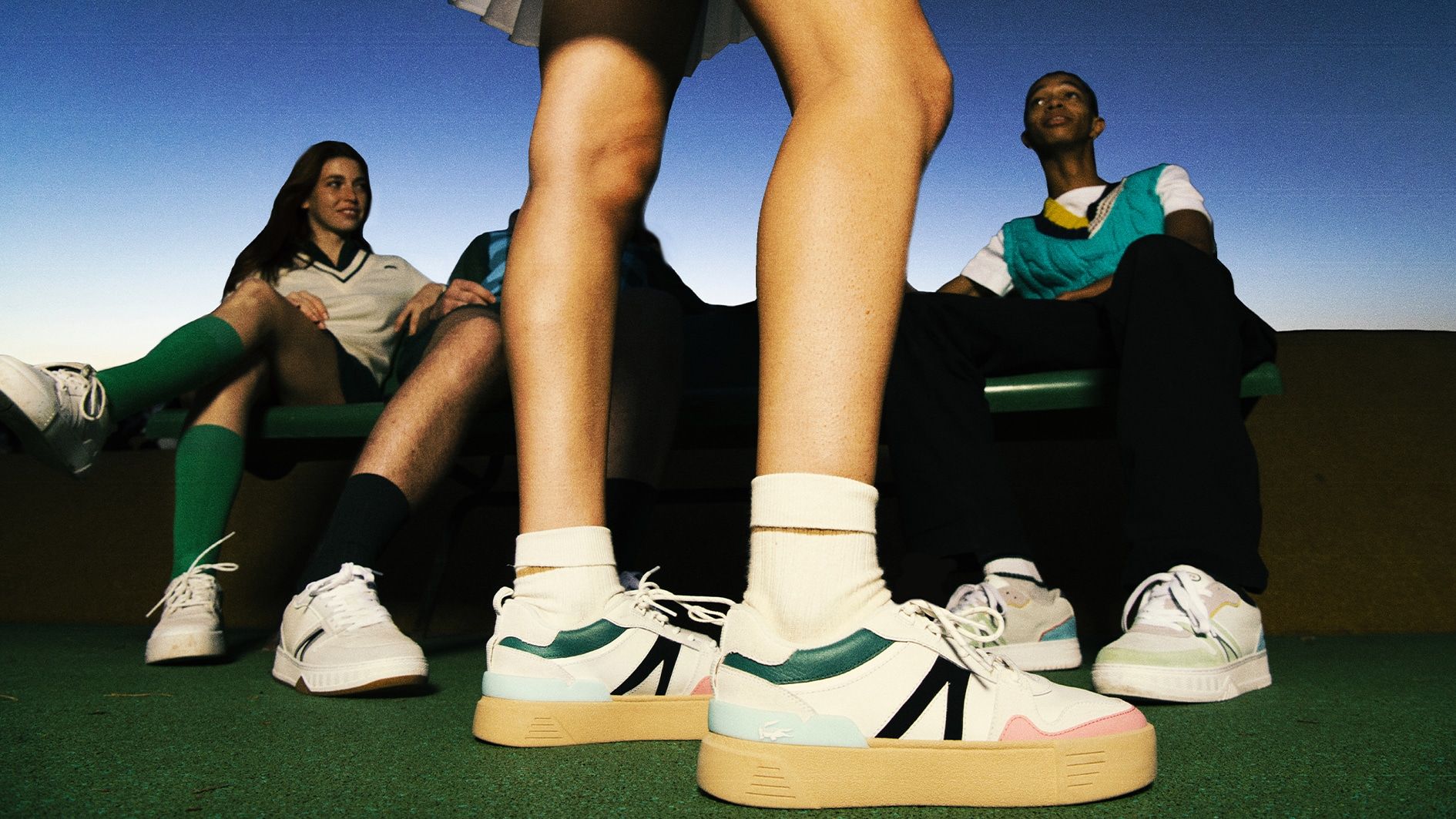 The L002 is a very special sneaker inspired by tennis courts and designed specifically for women, for urban adventure. You'll be ready to go wherever the city takes you. Part of Lacoste's tennis history and archives in its sleek and elegant design, it appeals to the younger generation who are passionate about playful and nostalgic accents. The shoe features a chunky sole that is an extended version of the L001.
Both models are available in a variety of colours to suit all tastes. In the film, the trainers are worn outdoors (walking, playing, doing sport, at meetings…) by the different characters on the move. Characters who are free to live their lives as they wish, without compromise. They are the true mascots of the spirit of the Lacoste L001 and L002 trainers.
Look around you. Everywhere, magic and fantasy meet reality. In this film and in the Lacoste universe, every day is an adventure, an escape, a mystery, a challenge, a walk in the park, a wonder, a joy.
And speaking of sneakers… Have you seen the minimalist version created by AVNIER and Salomon?