READ IN: Español
When she started the brand in 2014, Emma Brewin had a clear goal: "to create topical pieces, bring happiness to her customers and be part of their lives in some way". After 7 years leading her own brand, the English designer has become the most recognized milliner worldwide.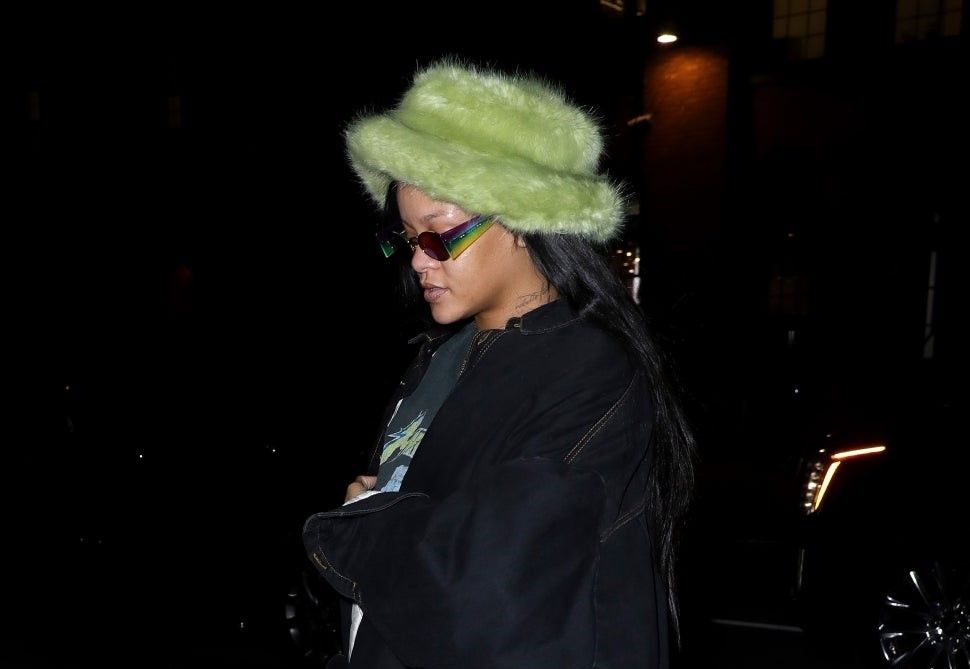 It is no news that furry hats have been trending for several seasons, and nobody can resist these warm pieces that save us from the cold of winter. If on top of that these pieces are full of style, even better! In this need for lovers of the unique, Emma Brewin found her space in the industry.
Thus, these accessories have become a must of the season, "each piece is designed and handmade, from start to finish, in the Kent brand's studio by Emma and her small team. Traditional techniques and processes are used to ensure that each hat is made to the highest possible quality."
The designer was already well known in the UK, but since celebrities started wearing her designs in their everyday looks, Brewin has become famous all over the world. If we have to identify a culprit, it has been Rihanna. The artist and entrepreneur was spotted wearing Emma Brewin hats on the streets of New York on several occasions. But she has not been the only one in love with the English woman's designs. Bella Hadid, Miley Cyrus and many more have worn the furry hats.
The Kent-born designer has created a school. Many brands are following in her footsteps and are making hats in the image and likeness of hers. Nathy Peluso chose a hat from the Spanish firm Maison Bocanegra at the Grammy Awards. Other niche designers like Benny Andallo had already conquered Rihanna or Dua Lipa.
To purchase one of Emma Brewin's hats, just go into the website and choose your favorite.