READ IN: Español
On January 1st, Harry Potter fans were eagerly awaiting the premiere of the special reunion that, after many years of waiting, reunited the original cast at Hogwarts. Now, we are more than excited about the memories that emerged…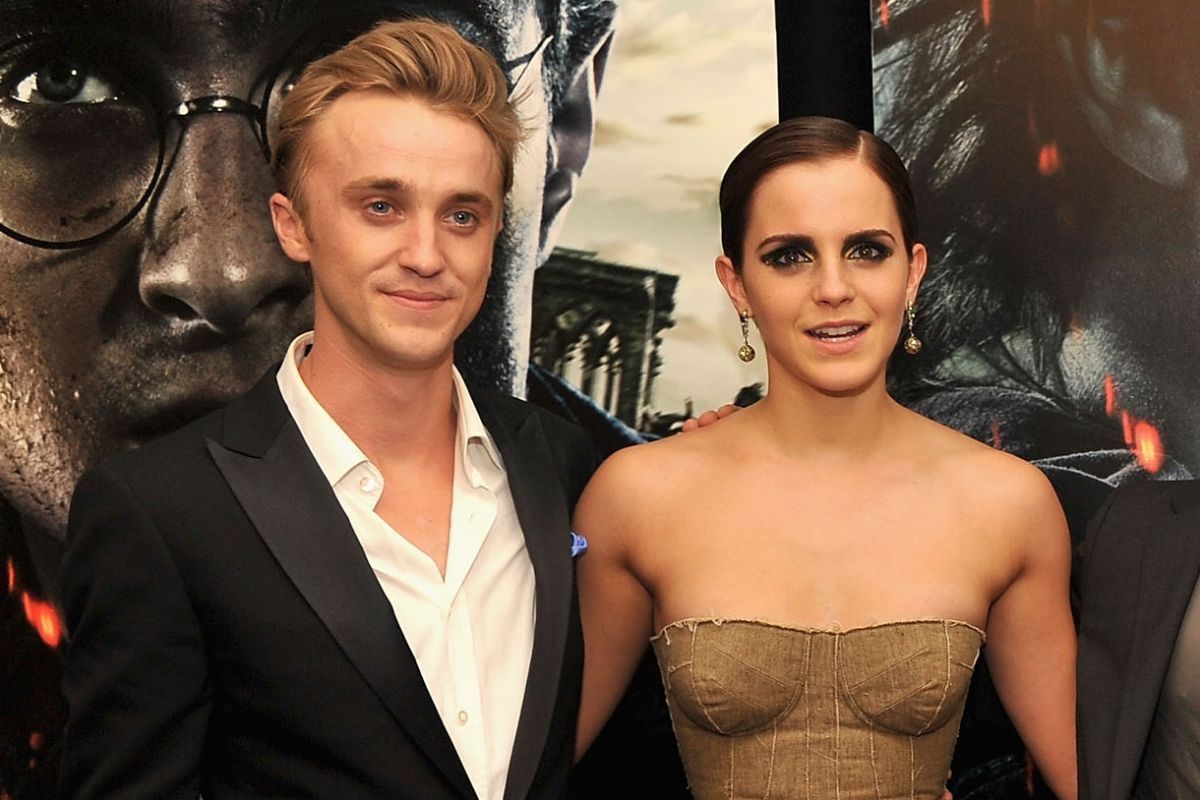 One of the highlights of the interviews was when Emma Watson confessed that, during the filming of Harry Potter, she fell in love with Tom Felton, the actor who plays Draco Malfoy in the saga. The statements came through a funny anecdote in which the British actress said that during a drawing class "the assignment we were given was to draw what you thought God looked like, and Tom had drawn a girl with a backwards cap on a skateboard. And I don't know how to say it: I fell in love with him". 
To these statements he added that "I used to come every day and look for his number on the call sheet. It was number seven and if his name came up, it was an extra exciting day."
However, despite Emma and Tom's mutual affection for each other, the feeling of love was not reciprocated. Felton says he has always been very protective of her because he considers her his little sister. "I've always had a soft spot for her and that continues to this day. There's always been something that's like, I don't know, a kinship."
We understand you perfectly Emma… Draco Malfoy was our childhood crush too.