Jimmy Choo's Spring 2024 collection is a living testament to the creativity that defines this fashion house. Under the direction of the talented Sandra Choi, the very essence of Jimmy Choo, "Statement Glamour", is translated into each design, leaving an unforgettable impression.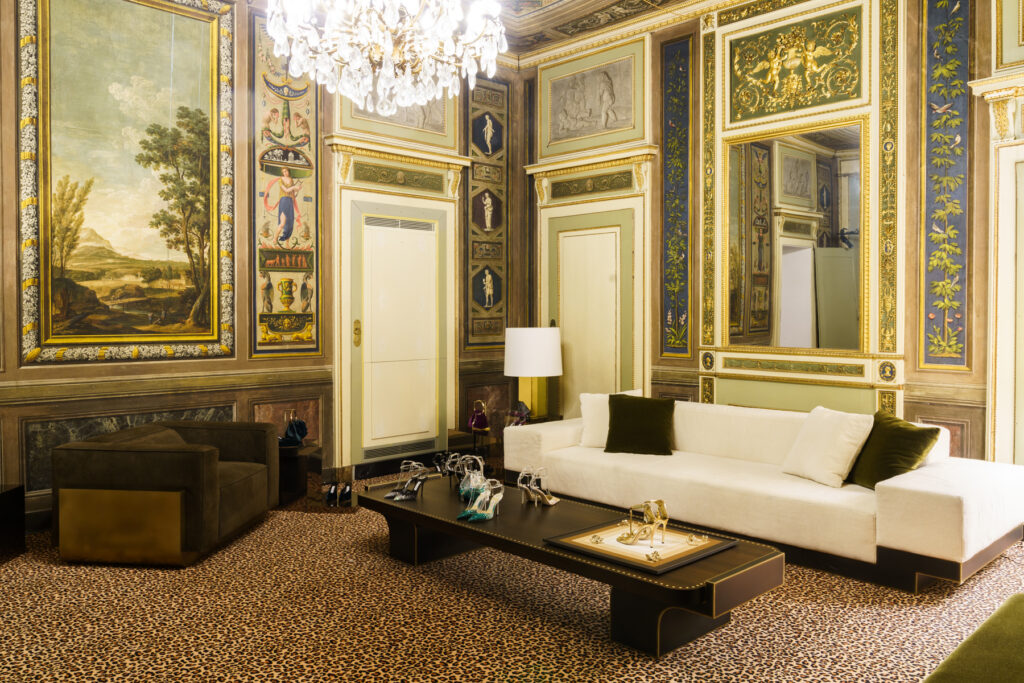 Sandra Choi's words, Creative Director of Jimmy Choo, resonate in every piece. "Accessories take the lead and become the main topic of conversation. They allow us to add a touch of fantasy to our everyday. They invite us to dream." The collection is a reflection of her constant desire to create accessories that do not go unnoticed. Here, they not only complement the shoe, but lead the conversation, inviting fantasy and dreaming.
Contemporary fashion demands conviction and confidence, and that is precisely what the collection delivers. The powerful designs and unmistakable identity that characterizes Jimmy Choo are displayed in each creation. The sculptural silhouettes that are emblematic of Jimmy Choo stand out; each piece becomes a wearable masterpiece, a jewel that defies convention.
Jimmy Choo's AVENUE model evolves in this collection into a modern graphic design, where contrasting colors become the key to expression. This intricate route, now in a powerful monochrome, comes to life in BLAKE boots and KYNLEY mules, adding an avant-garde touch to both everyday and special occasions.
The DROP HEEL, an evolution from last season, arrives as the star of the new season. This heeled silhouette becomes the focal point of designs like the AMOS sandal and IXIA shoe, creating a unique experience.
Accessories complement and enhance each ensemble. From the AVENUE QUAD with its quilted design to the DIAMOND CROSSBODY, each piece is a jewel in its own right. Powerful metallic bracelets with pearls and pavé crystals encircle the ankle on the OTILLA sandal, embodying self-assured glamour. The DIAMOND MAXI/CRYSTAL slipper and the VINCA are transformed into true jewels.
In Jimmy Choo's Spring 2024 collection, each piece is a jewel in its own right; a style statement that transcends convention, an invitation to dream and make a statement.
Did you know that JIMMY CHOO and Jean Paul Gaultier are creating a joint collection?
Sigue toda la información de HIGHXTAR desde Facebook, Twitter o Instagram