Marria Pratts exhibits for the first time in New York with LA BIBI Gallery, after receiving institutional recognition in her hometown, Barcelona. Her ghosts, neons, burnt canvases… take over the ELM Foundation (The Boiler) in Brooklyn and vindicate the beauty of the street, of the marginal.
Heiress to Joan Miró in the line, heiress to Pablo Picasso as enfant-terrible, Marria Pratts may dispute the first statement, but she is amused by the second. "It's a good sign to be called enfant-terrible. I don't want to provoke boredom, quite the opposite," she says. After exhibiting in the two most important museums of his native city, MACBA -Museu d'Art Contemporani- in 2021 and the Fundació Joan Miró, he arrives in New York, in Brooklyn, in the spaces of The Boiler at the ELM Foundation.
Pratts' work reminds us of the rabid atmosphere of the late 1970s and early 1980s. Tough years that created new forms of expression in art and culture. As then, radicalism is a way of shouting from a generation on the edge. "Marria is inspired by walks through the industrial area near her studio, where she searches for traces of beauty in the midst of decay and rubbish, bringing them to the canvas in a process of intuitive, wild and contemplative study," says her gallerist, Marc Bibiloni.
"When I walk down the street, I like to look at flowers growing in the concrete, abandoned tyres everywhere, paint on the asphalt, things that are truly wonderful and usually ignored by many. And it's free! It's an aesthetic attraction," says artist Marria Pratts. The result is a work that, by reflecting the devastated, simultaneously creates a restorative, comforting and exciting sensation.
Organised by LA BIBI Gallery and in collaboration with the ELM Foundation, Melted with U brings together 10 unpublished medium and large canvases. In it, we can find bright colours -especially yellow and pink- mixed with a black that has been the protagonist of so many chapters in Spanish art. There are also neon strokes and traces of burns. With these elements, together with ghostly figures, Pratts has constructed a language of his own, identifiable, where reality and hope are mixed to embrace a new dream.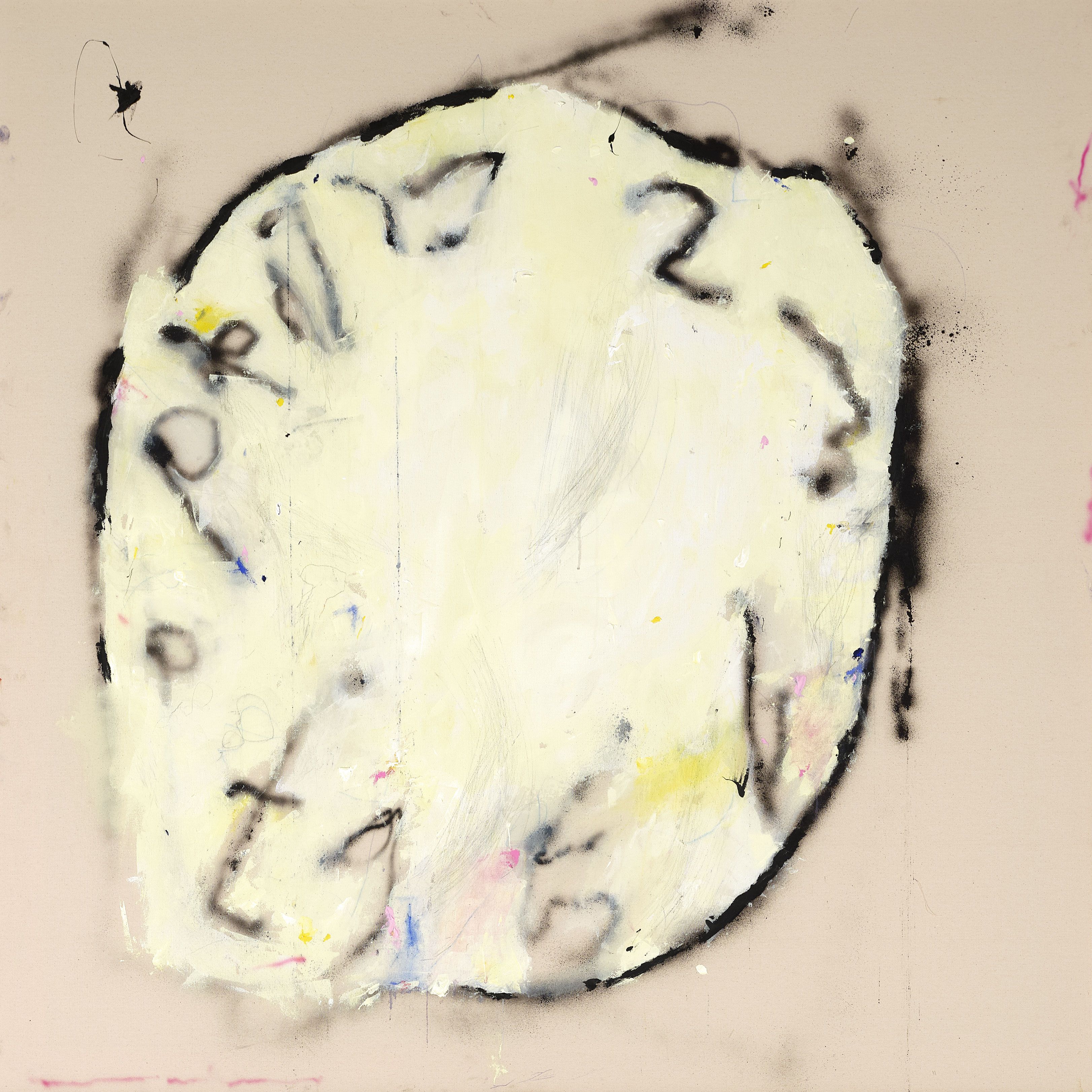 Sigue toda la información de HIGHXTAR desde Facebook, Twitter o Instagram