Alyssa Coscarelli, one of the attendees at the presentation, shared the detail on Instagram with the caption "ur a real one for this".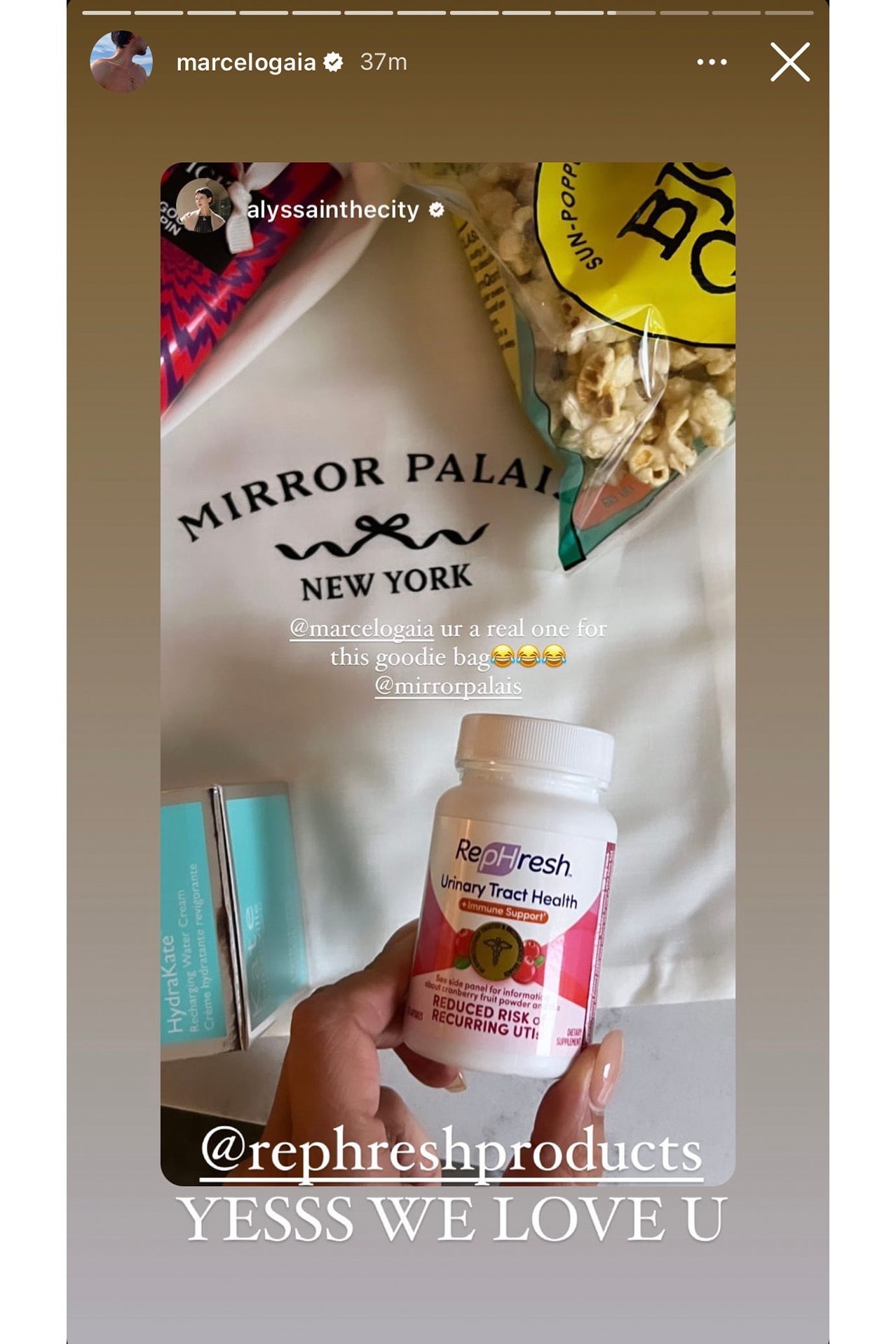 The elegant collection was presented the other day at the American Irish Association, the perfect backdrop for the event, decorated with wooden walls, chandeliers and vintage paintings. The fashion show was attended by celebrities such as Emily Ratajkowski and Karrueche, who didn't want to miss out on the array of romantic looks in tulle, satin, lace chokers and velvet.
At the conclusion of the presentation, attendees unveiled Mirror Palais goodie bags, which included an unexpected collaboration for Sexual Wellness Month: Rephresh supplements for urinary tact health.
In other NYFW news, Dion Lee formalizes for SS24.
Sigue toda la información de HIGHXTAR desde Facebook, Twitter o Instagram