Racing and speed continue to shake up fashion weeks through the motorcore trend as that powerful aesthetic that was elevated to the fashion podium about a trip around the sun.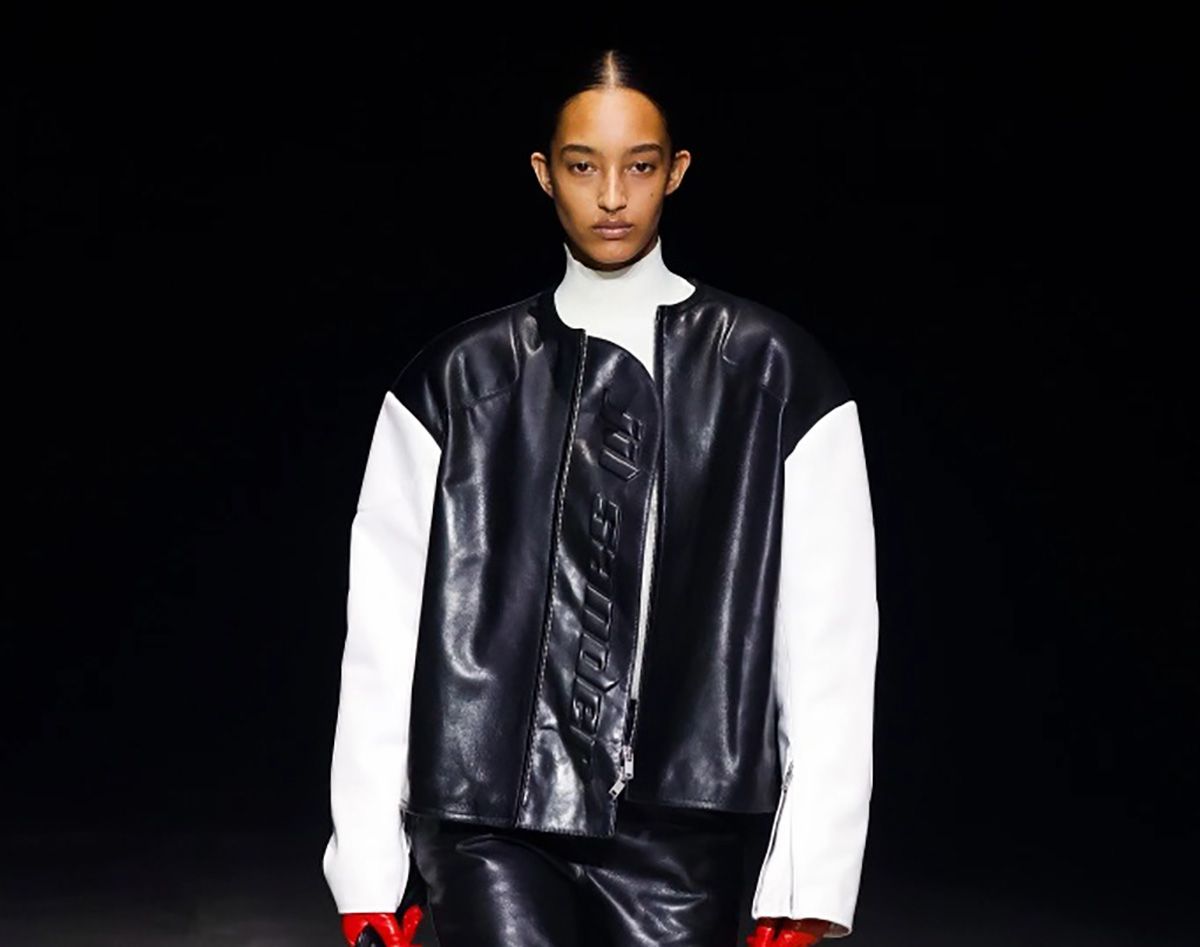 Throughout the collections for the fall-winter 2023 season, we have been able to see how different luxury brands continue to reinterpret the motorcore aesthetic through versions linked to their identities. This was demonstrated by Jil Sander in FW23, through coordinated opening looks sheathed in leather jackets and pants that generated the black and white set.
Beyond Diesel, and all its dreamy pieces inspired by the world of motoring, Balenciaga returned to the catwalk suspended in that infinite expectation channeled by the scandals, with large, pointed and pre-curved biker boots by Tyrex. Combined with pants, leggings or bare legs, these experimental silhouettes bathed in different colorways such as green, blue or red, captured all eyes in these neutral and monochromatic outfits.
In spirit-aesthetic synchronization with this trend, the new collaboration between Gucci and Ottolinger with Puma, presented a whole sequence of pieces bathed in the motorcore aesthetic.
The history between fashion and motorcycles has thus continued to shake the core of the system, whether through Tiktok, or in real life on the global streetstyle scene, between bikers or motocross boots that continue to reinforce this kind of subculture revered by the new generations.
Sigue toda la información de HIGHXTAR desde Facebook, Twitter o Instagram