Nike has filed a complaint against BAPE for copying some of its most distinctive footwear designs.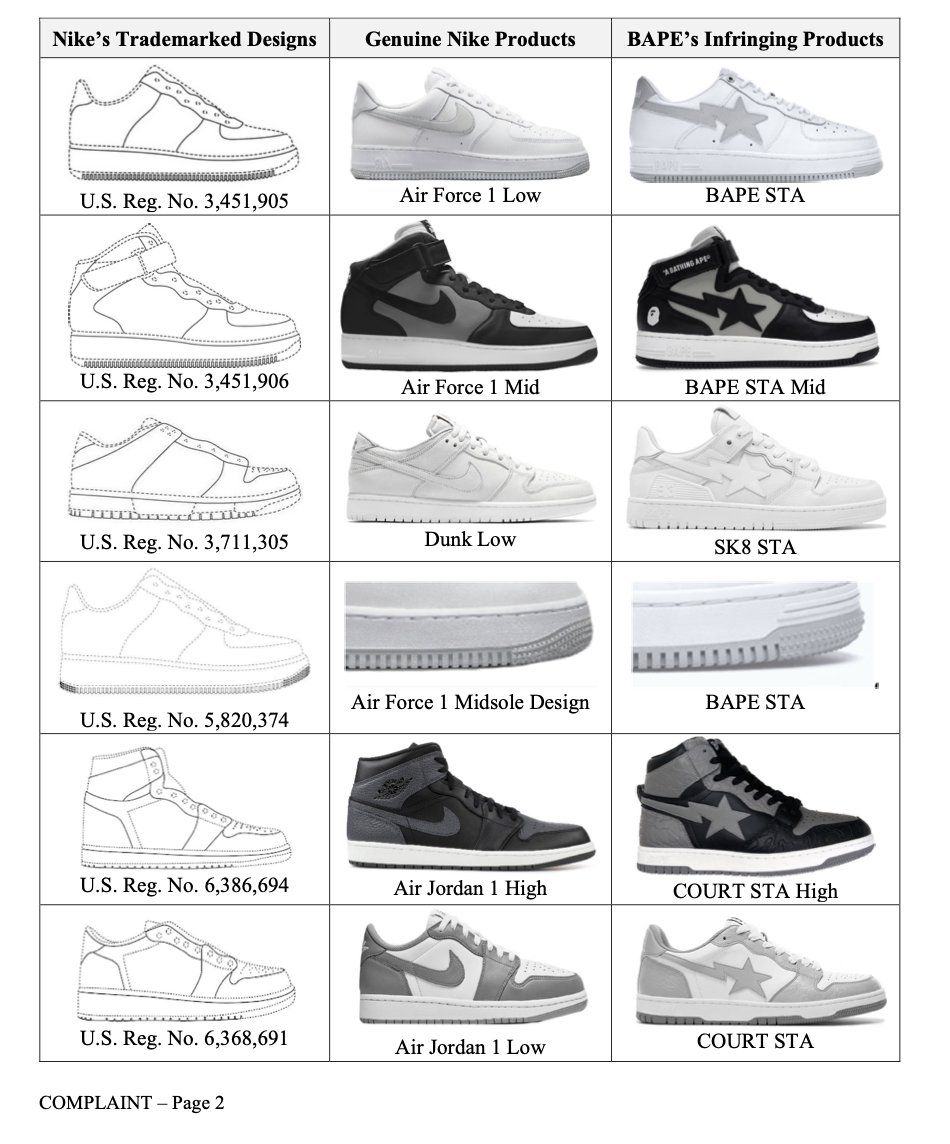 A Bathing Ape is "a significant danger" to its rights as a "copyist whose infringement has grown recently and whose current footwear business revolves around copying Nike's iconic designs", the sports giant has told the judge.
Apparently, the BAPE STA show too many similarities with the Air Force 1 Low; the BAPE STA Mid with the Air Force 1 Mid; the SK8 STA with the Dunk Low; the COURT STA High with the Air Jordan 1 High and the COURT STA with the Air Jordan 1 Low. A conflict that has been brewing since 2005, the year in which BAPE first launched its footwear design in the United States, and which will be resolved once and for all in court.
What do you think?
Sigue toda la información de HIGHXTAR desde Facebook, Twitter o Instagram