Following the collaboration with artist Mark Leckey, Supreme is gearing up for an upcoming launch with fashion and toy brand Bounty Hunter founded by Hikaru Iwanaga.
Bounty Hunter is a Tokyo-based fashion and toy brand that Hikaru Iwanaga created in 1995. Born in 1968 in Sasebo, his mother worked at a navy base, so he experienced first-hand the cultural change Japan went through after World War II. "I feel that because of my mother's work, there was an Americanised aspect to the way she brought me up," he says. This upbringing would push him to develop an interest in American toys and visual culture.
Later in life, Hikaru Iwanaga would enrol at the famous Tokyo Bunka Fashion College, where he met Jun Takahashi of UNDERCOVER. The duo would go on to form the punk cover band Tokyo Sex Pistols and remain at the nexus of the emerging Ura-Hara scene. Ura-Harajuku is perhaps the most iconic part of Tokyo for its relationship to youth culture and different stylistic representations. This area and all that went on there during the 90s gave rise to brands such as Undercover, A Bathing Ape, Neighbourhood, Wtaps and Bounty Hunter.
"When I held a toy for the first time, [I thought] 'Woah!' Cool! When I first heard punk, the Sex Pistols, the way they looked…. It was the same feelings," Iwanaga explains. In the late 1990s, Iwanaga created the characters of KID HUNTER and SKULL-KUN, two distinctive figures reminiscent of the US toys the creative played with, but reimagined with irreverent punk twists.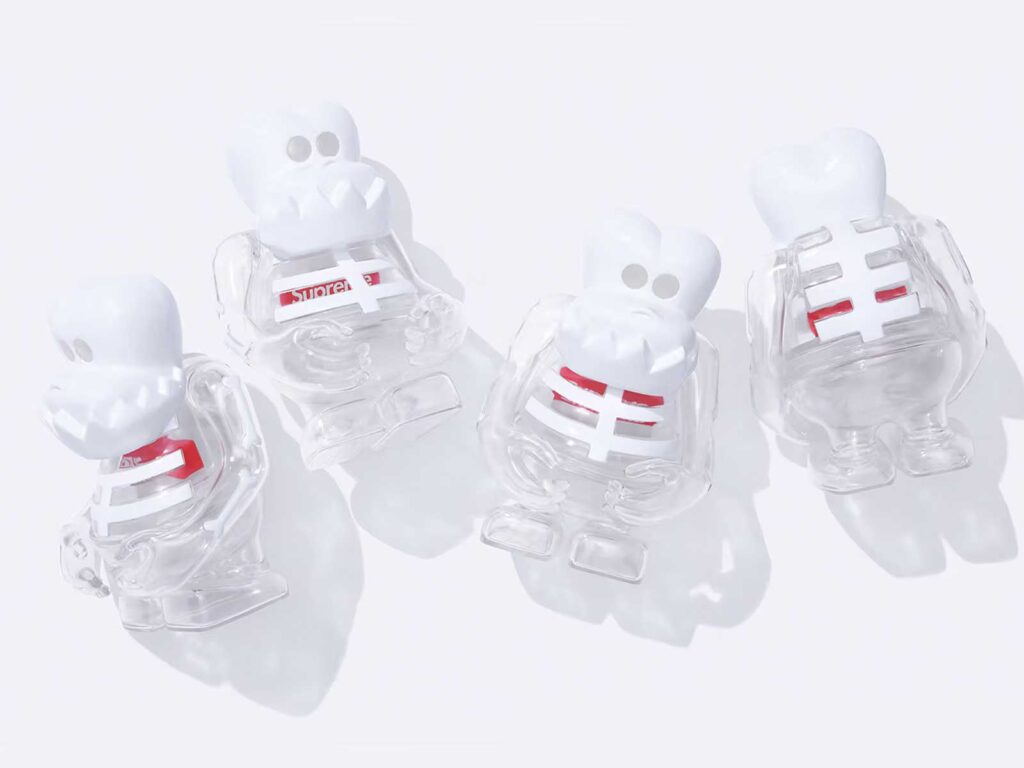 Continuing the punk spirit of BOUNTY HUNTER, Hikaru Iwanaga has collaborated with Rancid and Discharge, as well as hosting shows such as Punk Rock TV, which introduced US and UK punk bands to Japan. In particular, though, he aims to create the first designer toys and, as a result, has transformed the way toys are developed, produced and collected today.
For this autumn, Supreme has worked on a very special collaboration with Bounty Hunter where they wanted to represent all this imaginary. The collection consists of a Varsity jacket, bomber jacket, jumper, pullover, hoodie, thermal shirt, long sleeve shirt, two t-shirts, jeans, hat, backpack, ring and a SKULL-KUN figurine.
Supreme x Bounty Hunter Fall 2023 will launch via supreme.com on 28 September in the US and 30 September in Japan and Seoul.
Supreme partners with artist Mark Leckey to launch an exclusive code-share collection.
Sigue toda la información de HIGHXTAR desde Facebook, Twitter o Instagram