Spotify and FC Barcelona want the incorporation of ROSALÍA on the shirt to remain forever in the memory of the culés, so they have created limited edition shirts for a price of €2,000.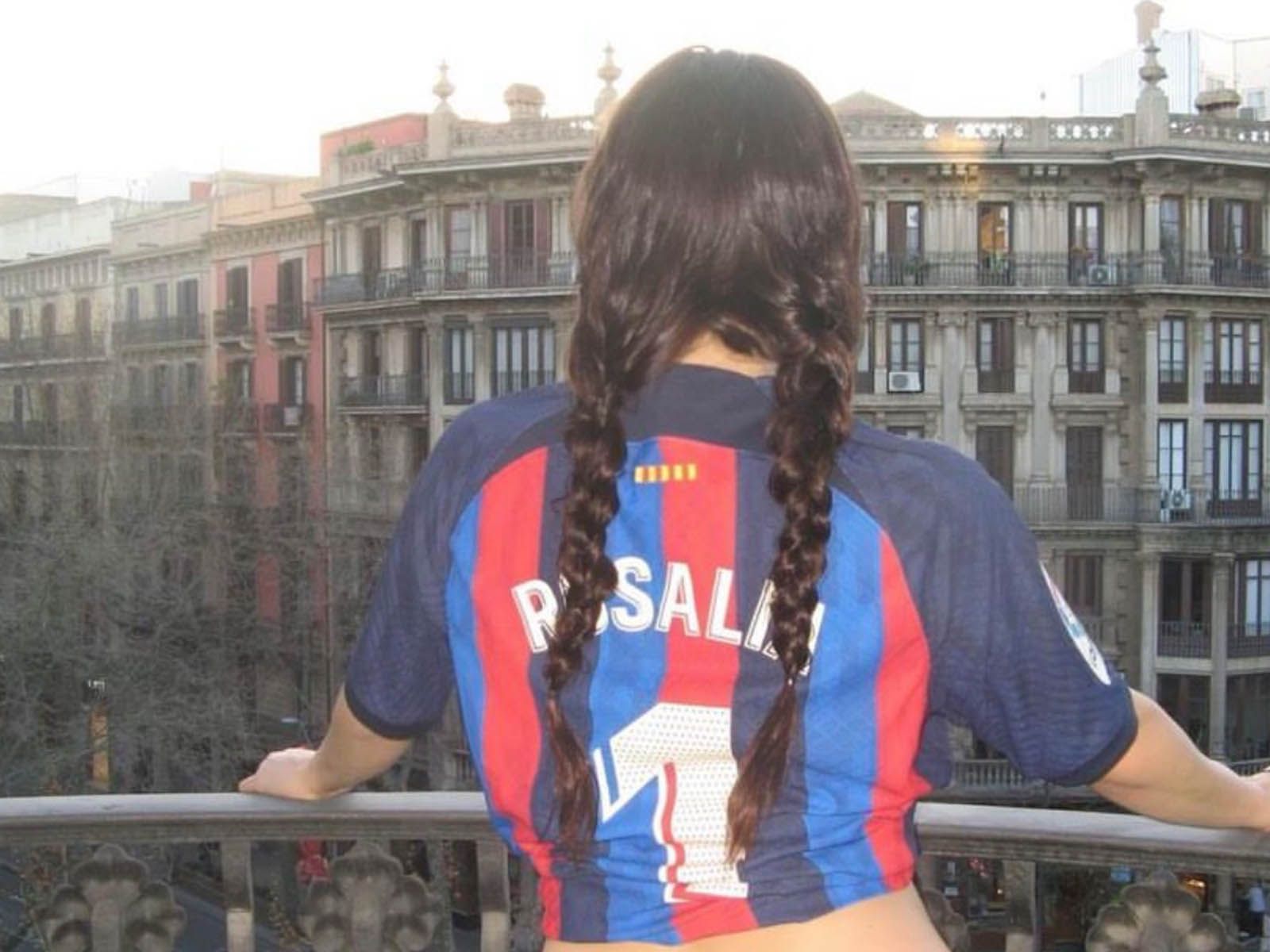 For the second time this season, the FC Barcelona shirt will become a space for celebrating musical creation thanks to Spotify, the Club's main partner. After the incursion of the logo of Canadian singer and songwriter Drake. This time, Barça and Spotify have chosen ROSALÍA because this month marks the first anniversary of the release of the album MOTOMAMI, a new milestone in contemporary music.
The logo of her latest album, MOTOMAMI, will be exclusively displayed on the chest of the players during the Clásico at Spotify Camp Nou on Sunday 19 March. The women's football team will also join in this celebration of ROSALÍA's music and success by wearing the same logo on their shirt during the Barça – Madrid match at the Johan Cruyff Stadium on Saturday 25 March.
Limited edition T-shirts for sale
The first is an edition of just 1899 units with the MOTOMAMI logo on the chest and a bib dedicated to the artist, with the name ROSALÍA and the number 1, alluding to the anniversary of her album. These garments are available at a price of €399.99, in both men's and women's versions, from Wednesday 15 March in the Barça Stores at Spotify Camp Nou, Madrid and Barcelona Airport T1, as well as on the Club's e-commerce site.
And the second is a glow shirt with only 22 units on sale, 11 for men and 11 for women. What makes them unique and unrepeatable is that the letters have a phosphorescent effect in the dark, the numbers are numbered from 1 to 11, and in addition, they will be signed by the players of the starting eleven of the respective classics. Each garment is priced at €1,999.99 and will also go on sale this Wednesday 15th, in this case, only on the e-commerce platform.
Ver esta publicación en Instagram
Rosalía and Coca-Cola celebrate the transformative power of music.
Sigue toda la información de HIGHXTAR desde Facebook, Twitter o Instagram