After the release in May of his EP Afro with seven songs that revolutionised the international urban scene, Ozuna had another surprise in store for us before the end of the year: the presentation of a new 17-track album Cosmo with featurings by the likes of David Guetta, Anuell AA and Chencho Corleone.
When Ozuna releases music, nobody wants to miss it. That's why, when we found out that on Friday 17 November at 11pm in the famous club located next to the Plaza de España, Sala Fitz, the Puerto Rican would exclusively present his latest album, the whole creative scene, artists and the coolness of Madrid came without fail.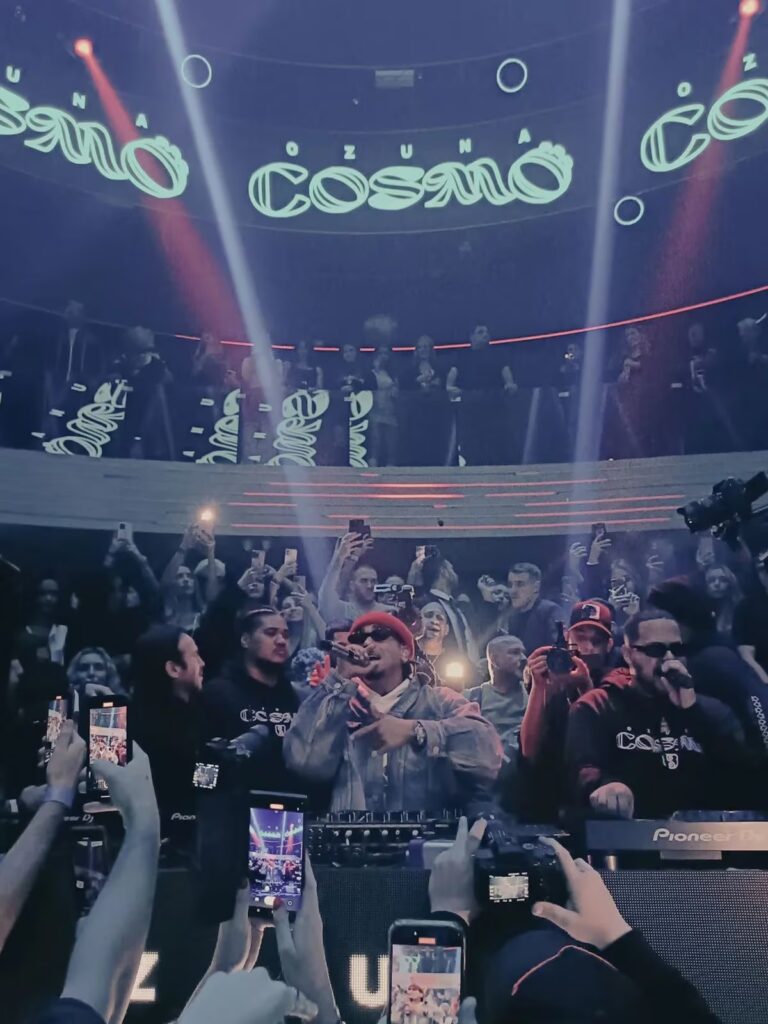 Although on Thursday he premiered Vocation at the Latin GRAMMY gala in Seville, the following day the artist was already travelling to Madrid to present the rest of the songs that would make up his seventh studio album. An event that will be remembered as one of the Fitz's most special nights, inspired by the Roaring Twenties.
The dress code required by the attendees involved the prominence of black, the same colour that predominates in all their merchandising. The ceiling and walls of Fitz featured the Cosmo logo, something that was also present on the sweatshirts of his team who began preparing for their arrival at 1am.
Although he was a little late to the appointed time, when Ozuna entered the venue everyone started shouting and dancing as he DJ repeated: "This is the new Ozuna". In addition to his new songs, the session also featured historical tracks from his career before the most eagerly awaited moment for his fans: the live performance.
The Puerto Rican came downstairs, stood in the DJ booth and dedicated to us the most historic songs not only of his career, but also of the urban and reggaeton genre. Hey Mor, Te Boté and Se Preparó were some of the songs of his performance that made us dance and sing all night long.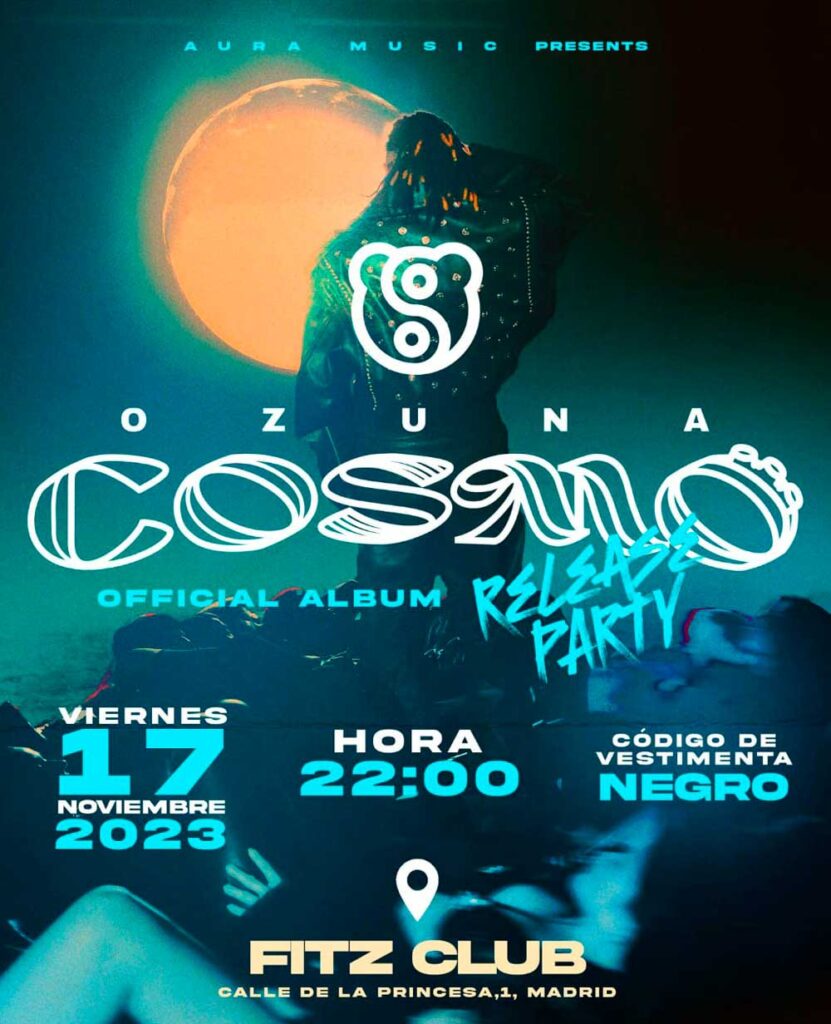 If you want to see the interview we did with Omar Montes you can watch it here.
Sigue toda la información de HIGHXTAR desde Facebook, Twitter o Instagram