After delighting us with a vibrator, Tommy Cash x Kappa present us with their latest collaboration that will not go unnoticed.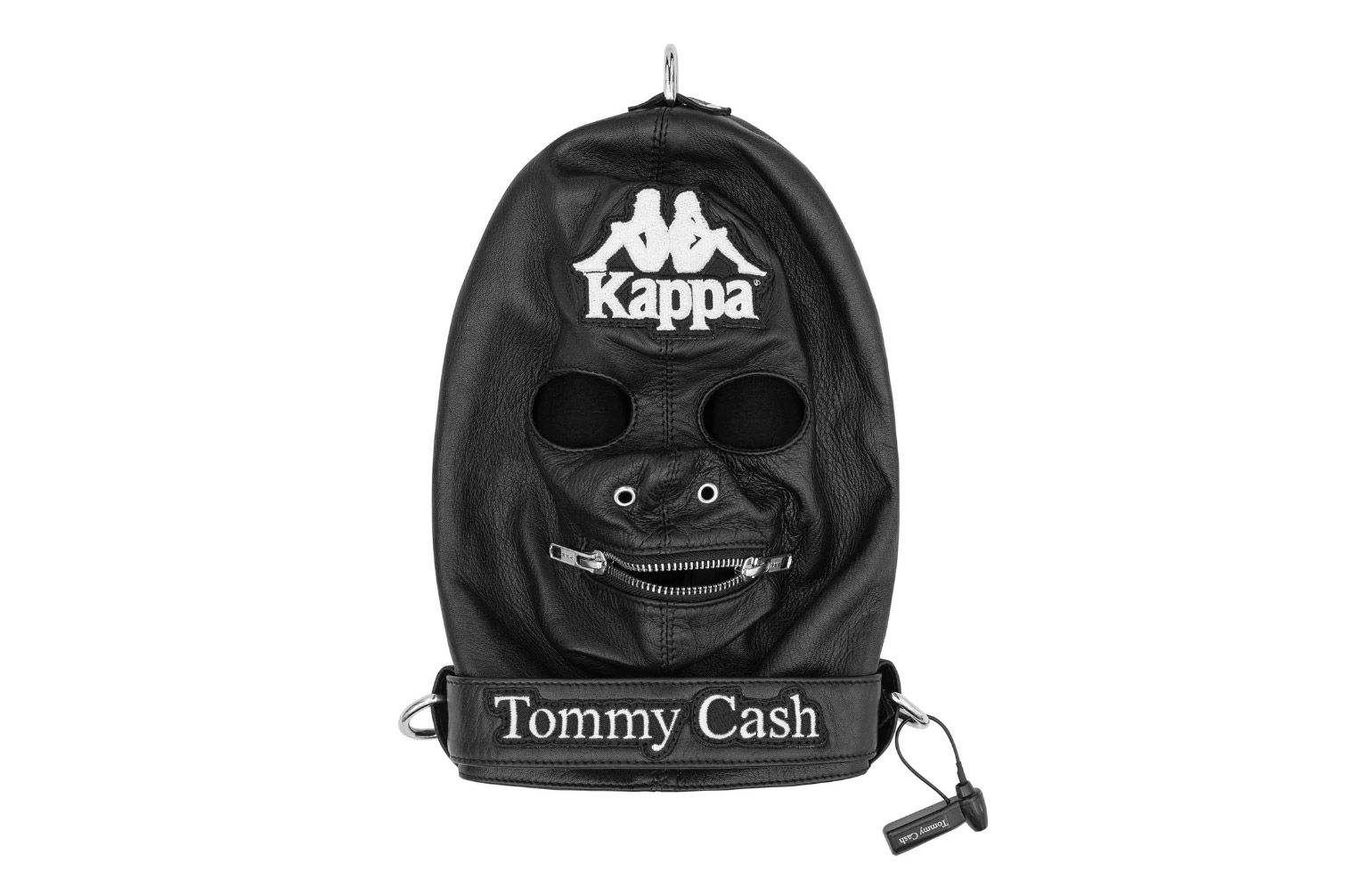 Who said that a leather mask is an accessory exclusive to the BDSM subculture and not an everyday accessory? With this in mind, Tommy presents his first bizarre item from the collection with the sports brand. In addition to this accessory, the launch also includes black leather loafers that arrive inside a toy box.
In addition to these accessories, the collection includes a cap, a suit, a black and white tie-dye shirt, a knitted turtleneck jumper, a T-shirt and a perforated sweatshirt. All these garments glorify the era of logomania and counterfeits and the anti-style of the entire marginalised subculture of post-Soviet gopniks.
Ver esta publicación en Instagram
The full Kappa x Tommy Cash collection is now available here. 
Sigue toda la información de HIGHXTAR desde Facebook, Twitter o Instagram