READ IN: Español
The disciple of Jeremy Scott has had his first runway in the LFW. His new bet reaffirms Abley's love for kidcore by paying tribute to an icon of children's cinema and makes it clear that the designer does not seem to be able to contribute something interesting.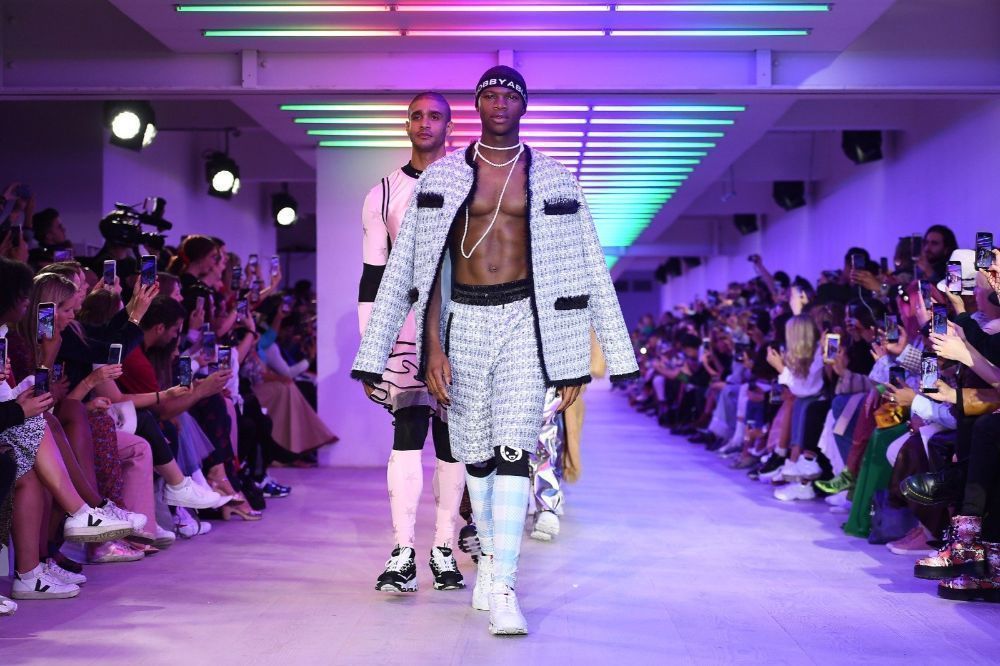 Bobby Abley SS20
Entitled "Friends of Dorothy", Bobby Abley's SS20 collection is a tribute to the designer's favourite film. The catwalk has been transformed into a journey through the imaginary of 'The Wizard of Oz' with an aesthetic that makes it clear that the Londoner nurtured with Jeremy Scott. Tinplate men, lions, maidens and scarecrows have paraded filling the catwalk with hypercoloured extravagance and a remarkable gothic touch.
Bobby Abley SS20 extends the list of children's series and cartoons that have inspired the designer's collections. Passing through Pokémon or Disney villains, Abley's creations draw on universes of naïve fantasy but manage, albeit with difficulty, to demonstrate a certain creative complexity on the catwalk. Something you can't see with Jeremy Scott.
Vivid colour combinations, especially red and green, have been one of the main trends we had hoped to see. We've seen western reminiscences, prints of all kinds and proposals that seem to have escaped from a 2012 emo Tumblr. The truth is that the entire collection encourages us to look at the date on the calendar to make sure that, in fact, we are already in 2019.