READ IN: Español
For years now, social networks have been trying to prevent the spread of old news as current news. Now, Facebook is beginning to alert when users share outdated posts through a notification that says "this article is over three months old".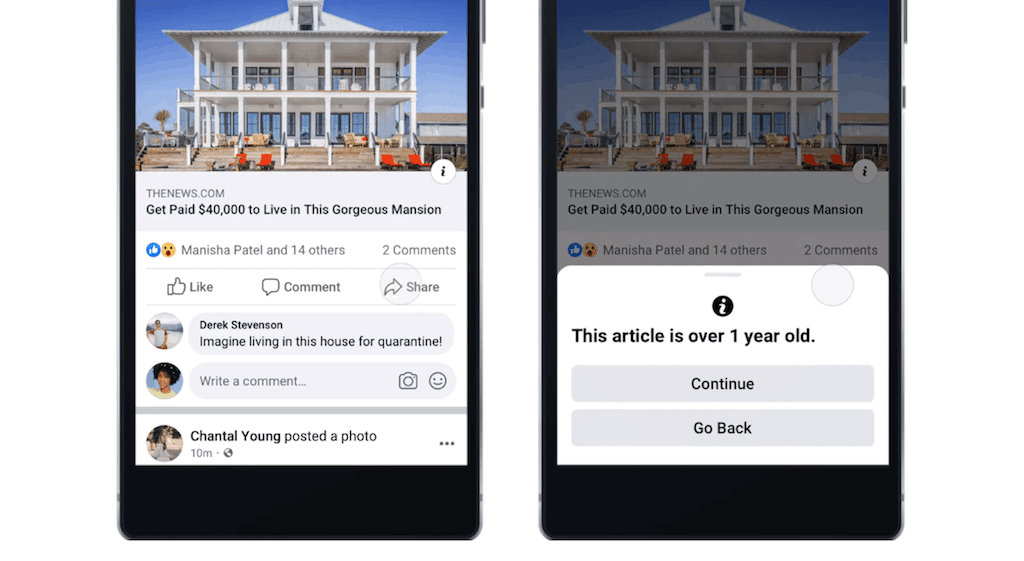 By introducing a 90-day warning banner, Facebook hopes that people will think twice before sharing the news with their friends as they may not have noticed the publication date.
John Hegeman, vice president of Facebook's news feed, has made it known through his social networks that "journalists have expressed concern about users sharing old news as current, as it can lead to misinterpretation of current events.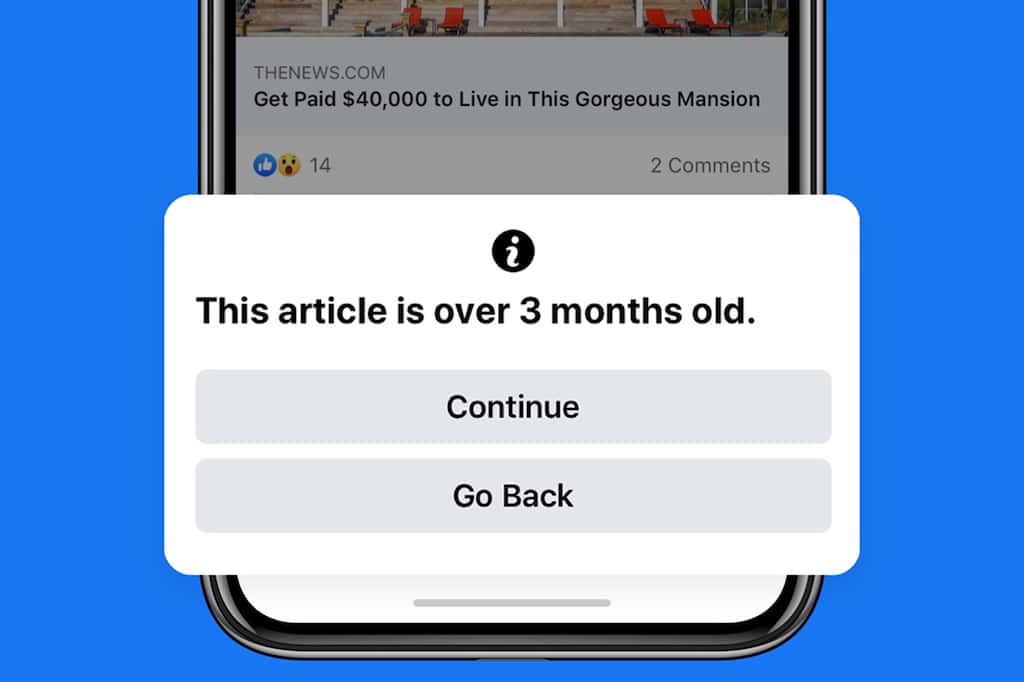 Facebook is also considering testing other notifications, such as highlighting stories that contain, for example, COVID-19 content. The notification would provide information on the source of the link and then direct users to the COVID-19 Information Center on Facebook to obtain "authoritative information" on the topic.
The new notification for news from 90 days ago is being implemented on the Facebook platform worldwide as of today.