READ IN: Español
Relax, it's not what you were thinking. Coco Capitán will not debut as a professional soccer player. The artist has just become the world image of the new Barcelona FC team.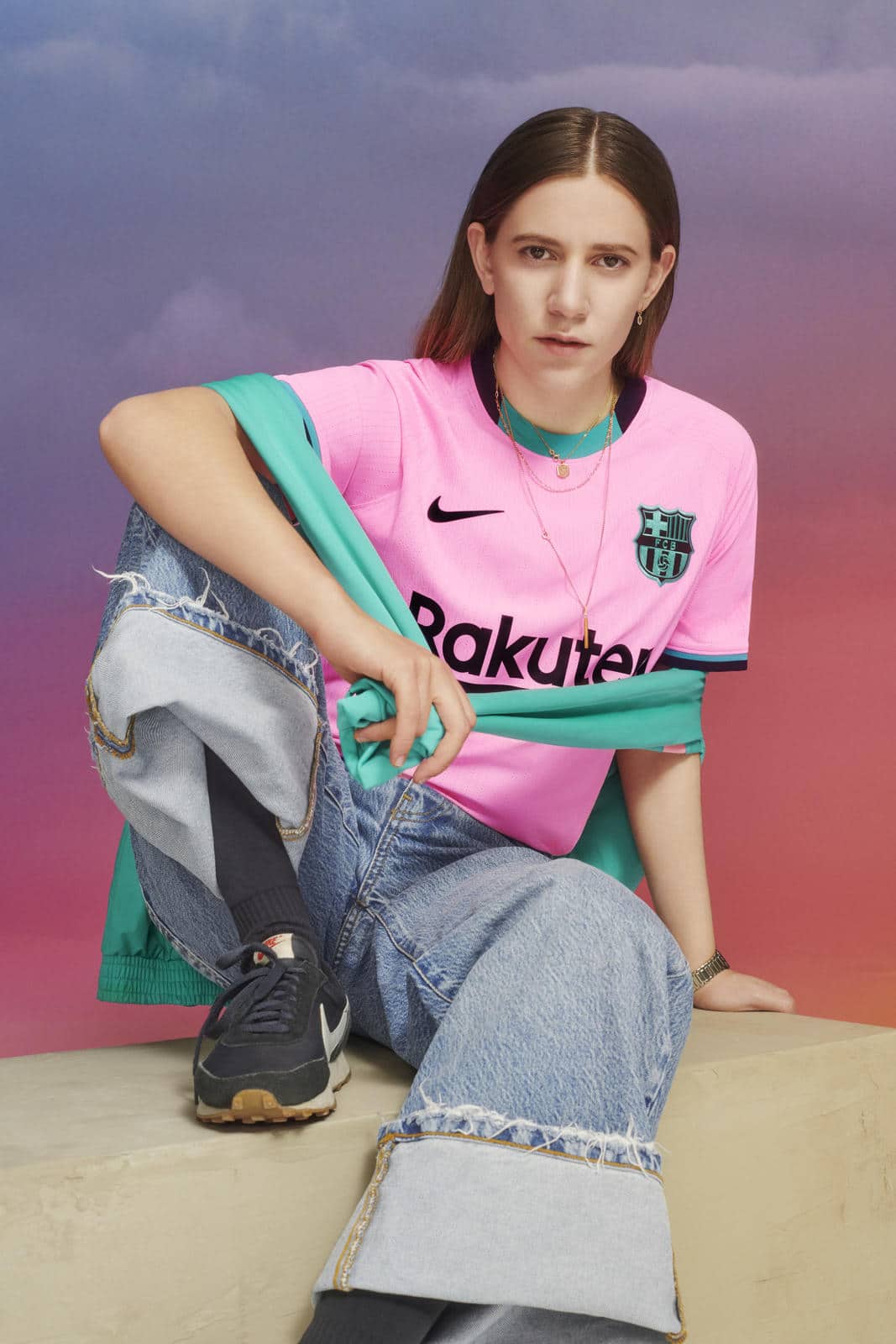 FC Barcelona has unveiled its vibrant third team for the 2020-2021 season. The combination of pink and green evokes the imaginary of the city's sunrise over the sea. In addition, both colors refer to previous kits. The team will be wearing a pink shirt with green and black around the sleeves and neck. The black pants also have details in pink and a shield in green, while the socks are predominantly green but with the presence of pink completing the equipment.
For the occasion, the club has counted on Coco Capitán (@cococapitan) to be the world image of this third edition. The result: a unique fusion between the club's sporting heritage and the artist's personality.