READ IN: Español
And it was Milan fashion week's time for Silvia Venturini's signature. We're used to a Fendian proposal of infinite logomania for their garments, but on this occasion nature and Africa have stayed at the foundations of the Italian house. A fresh collection suitable for the season in which enjoying the outdoors is a priority and not an option.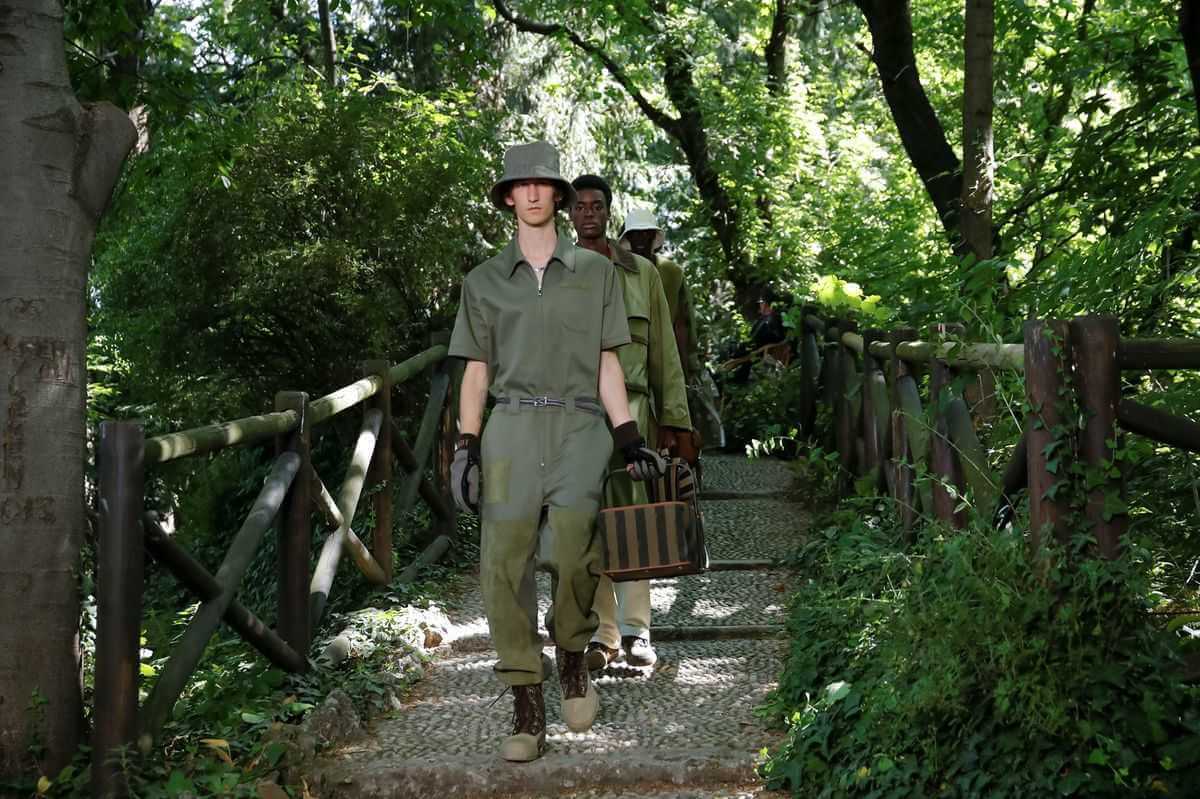 Today we have seen on the Fendi catwalk in Milan an adaptation to the natural environment, to the wild and unexplored landscape, earth and green colors, as well as ivory, beige and black tones, a mimicry with the setting; thus, creating an enveloping atmosphere.
Perhaps a certain aesthetic and cinematographic inspiration from Sydney Pollack's 1986 film "Memories of Africa". Venturini has dressed her early 20th century settler models, two-piece straight-line suits with interchangeable cuts, shorts and longer jackets. Soft shirts and vegetable prints.
Cottons and linens for the changing temperatures of nature, brown leather accessories and prints typical of African Indian tribes and buckets hat with cape. Green braids with large front pockets and corduroy collars. Fendi defines the male figure with wide structures and suits with extra-long shirts. Jeans with sandals and toasted sweaters.
Fendi SS2020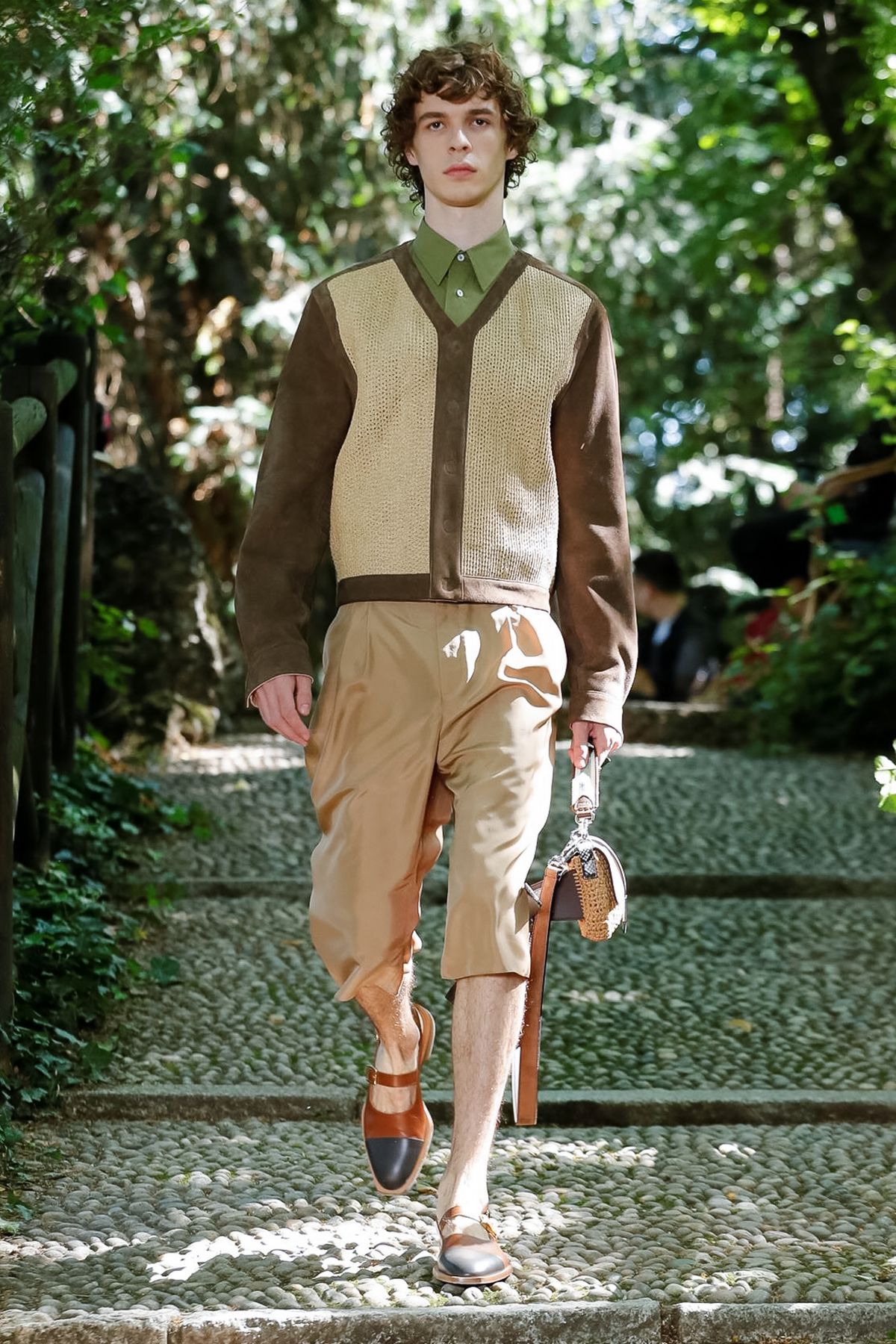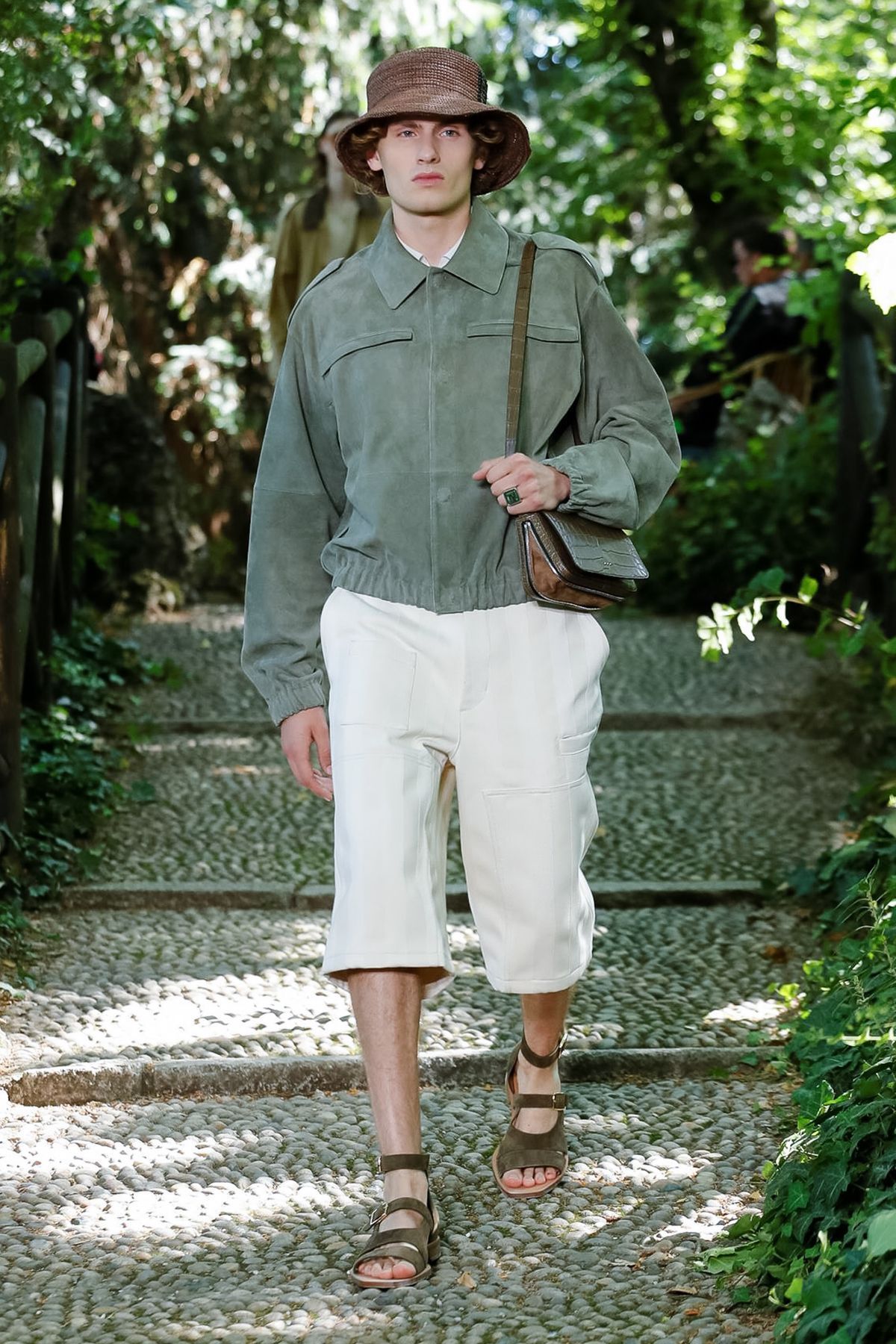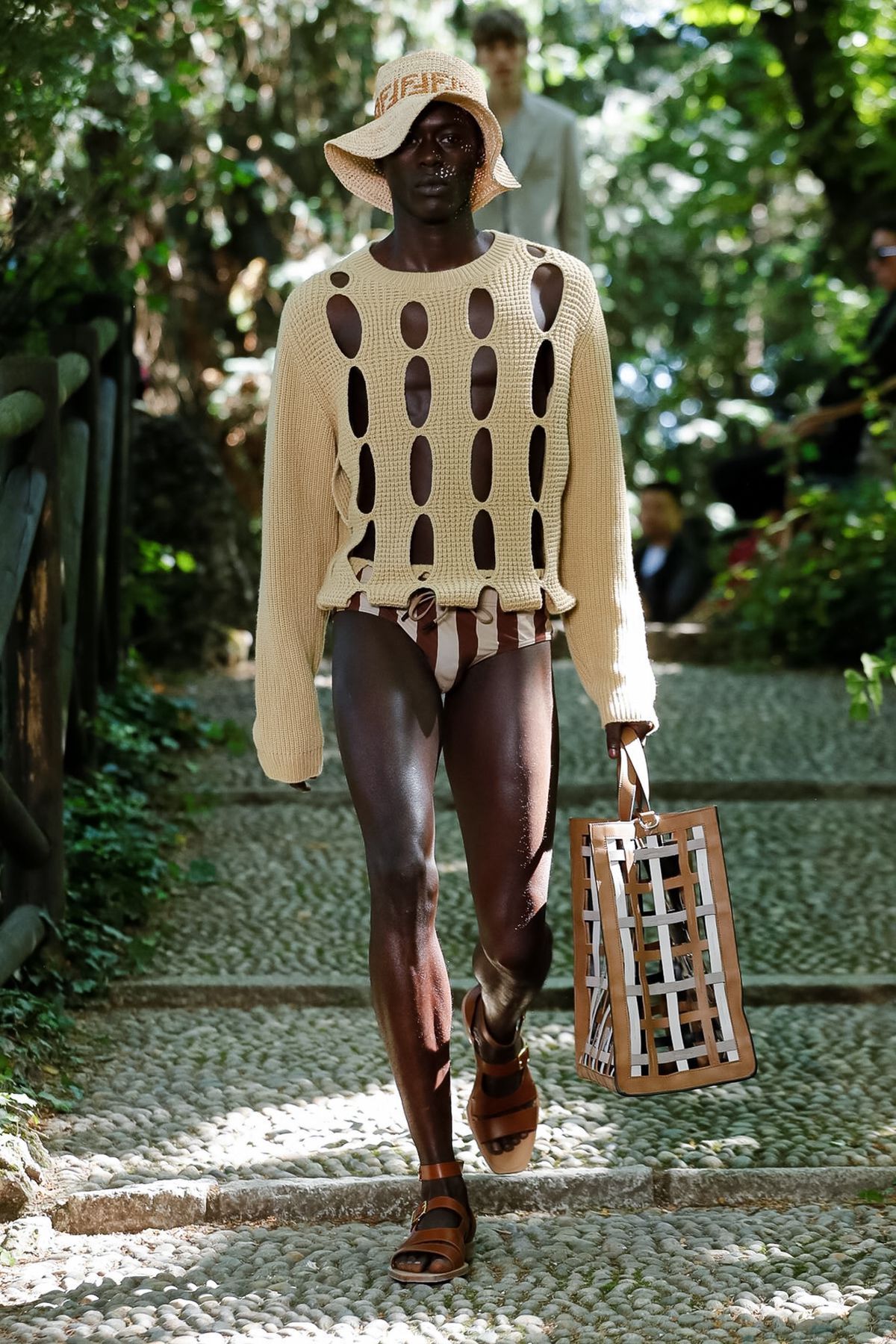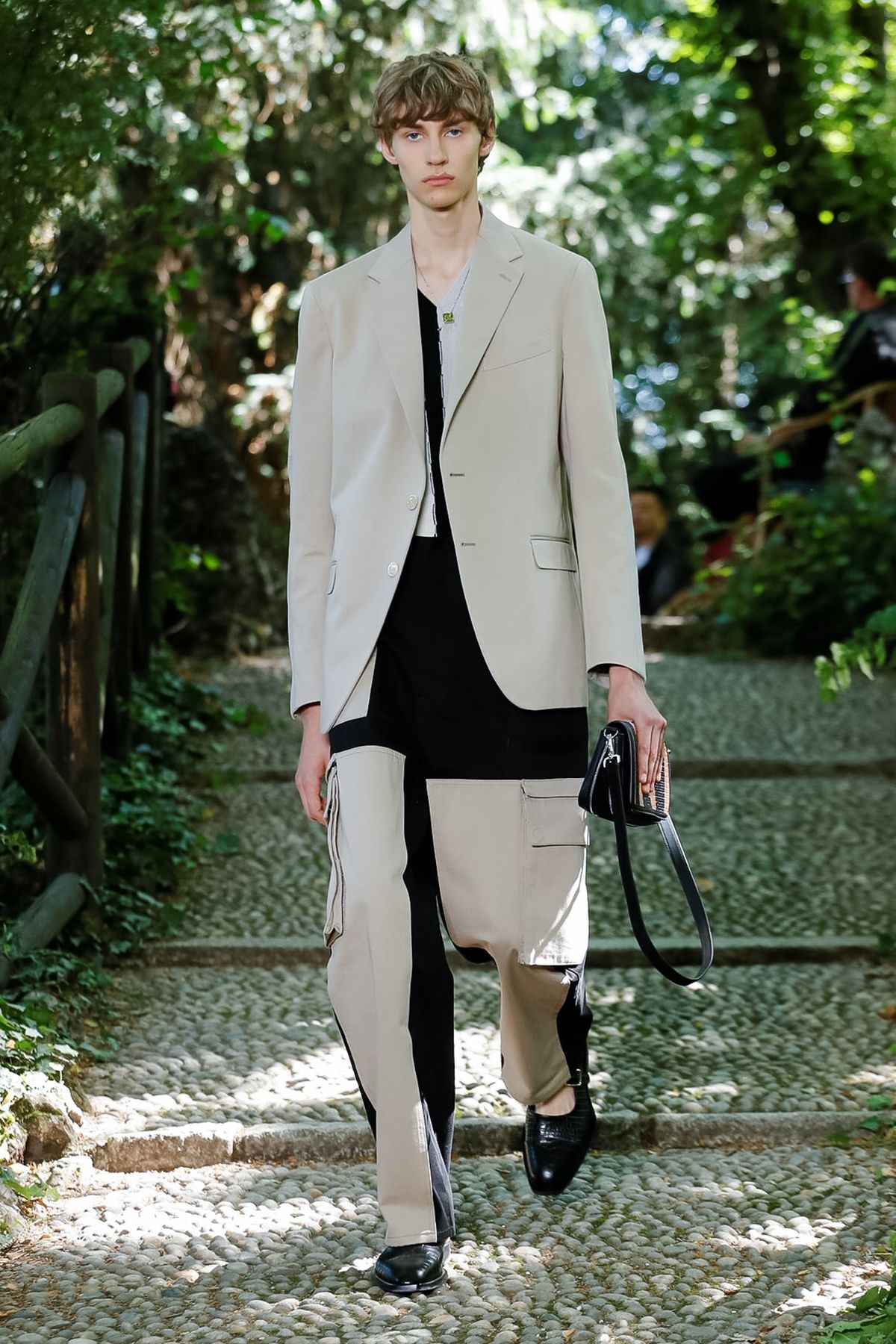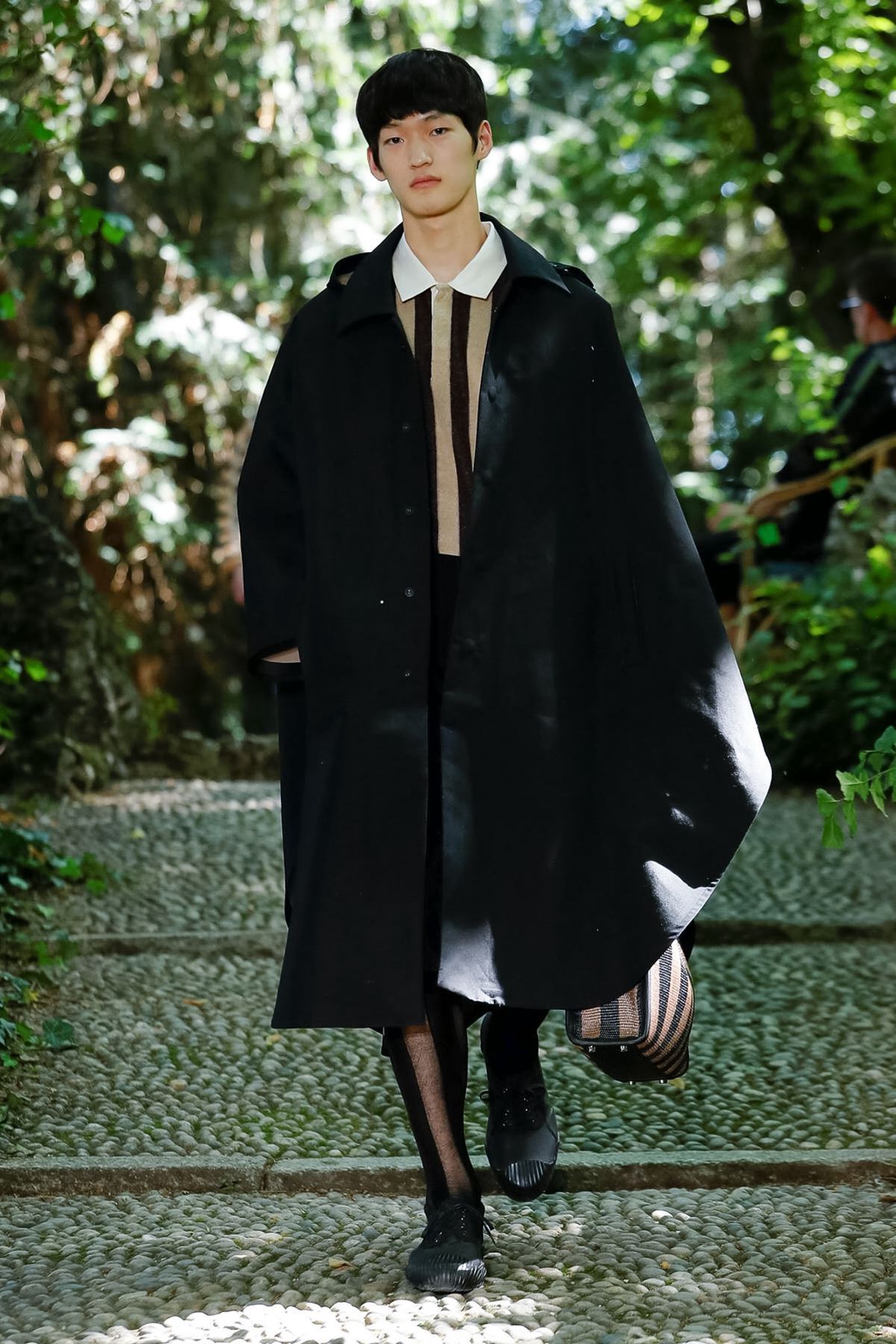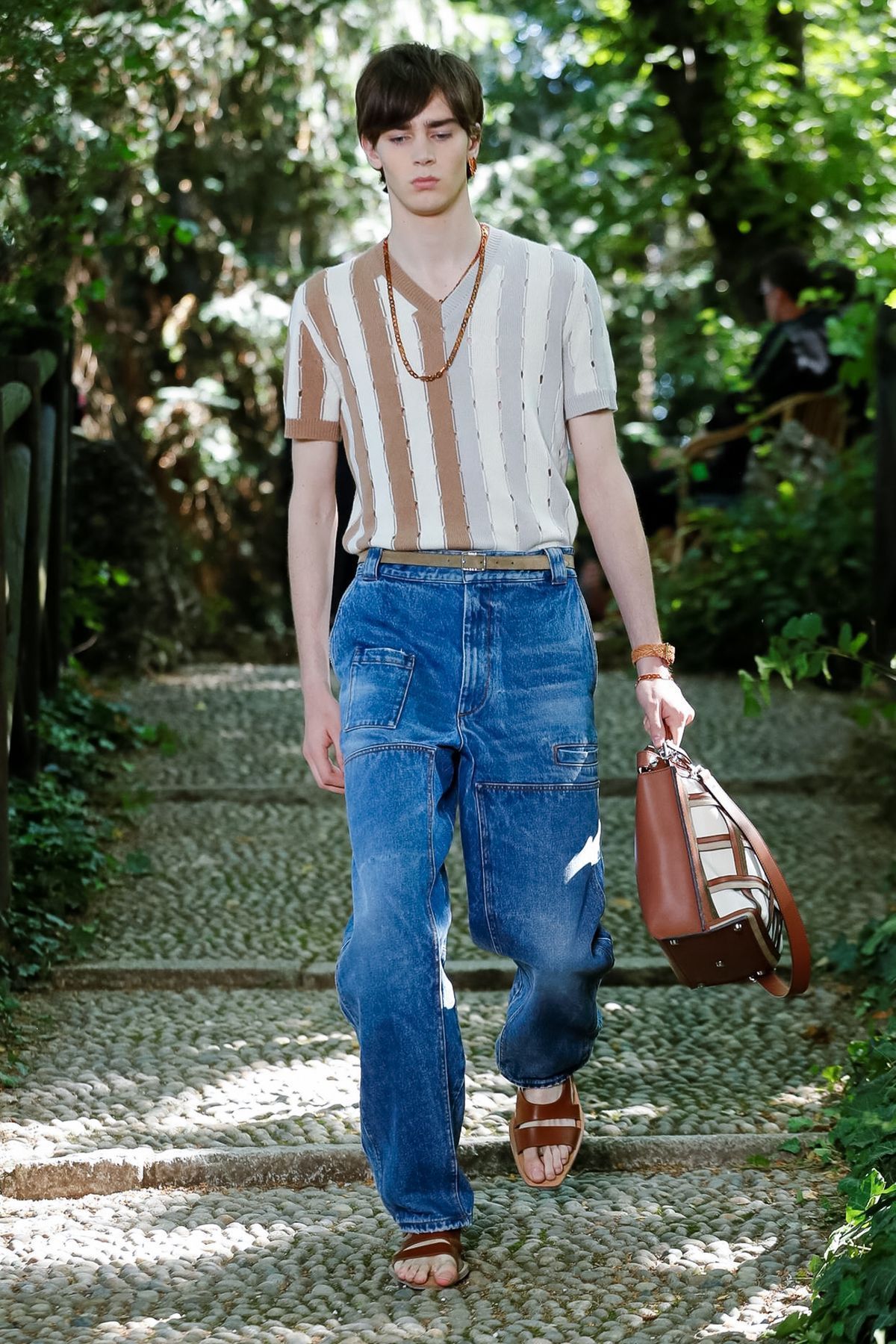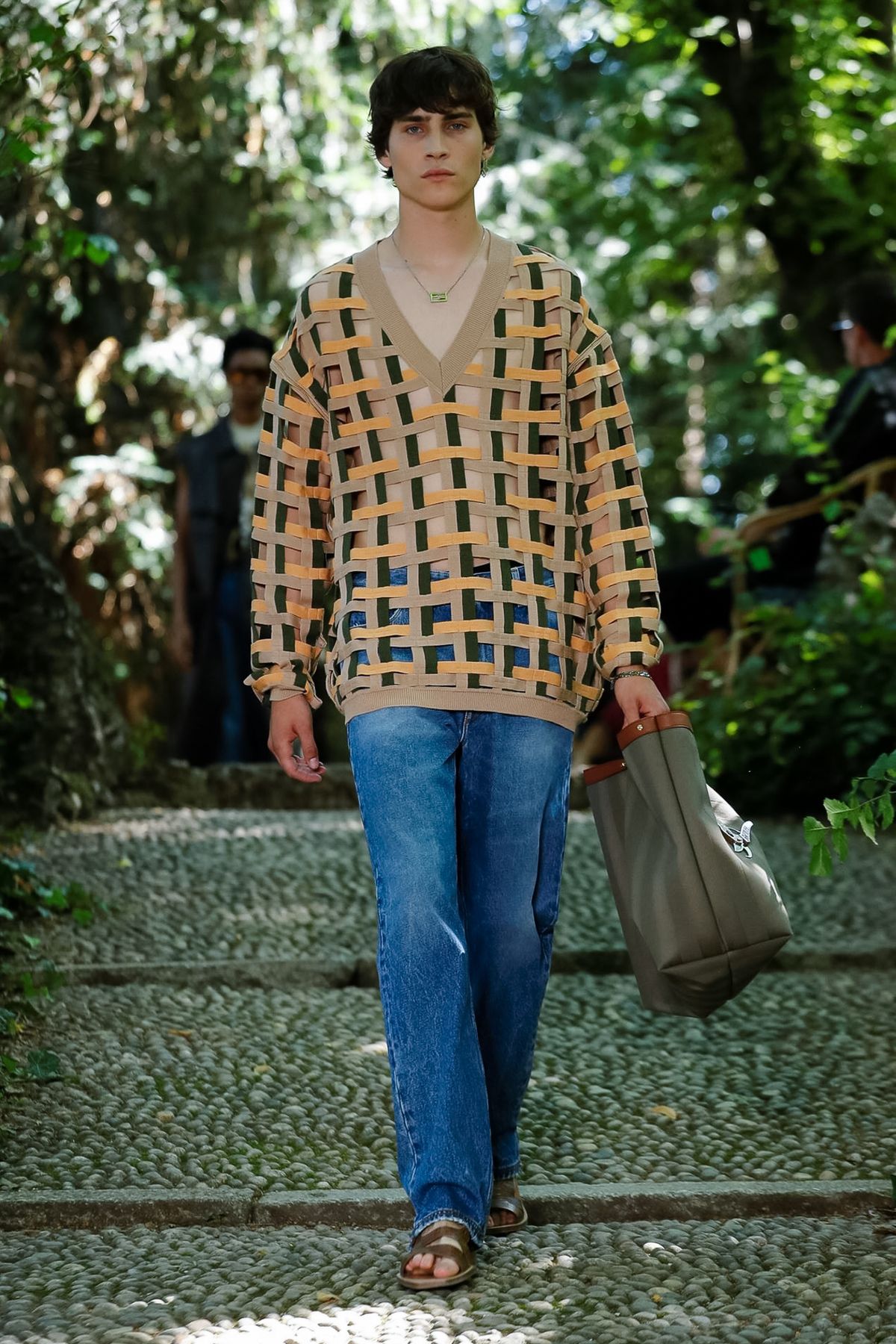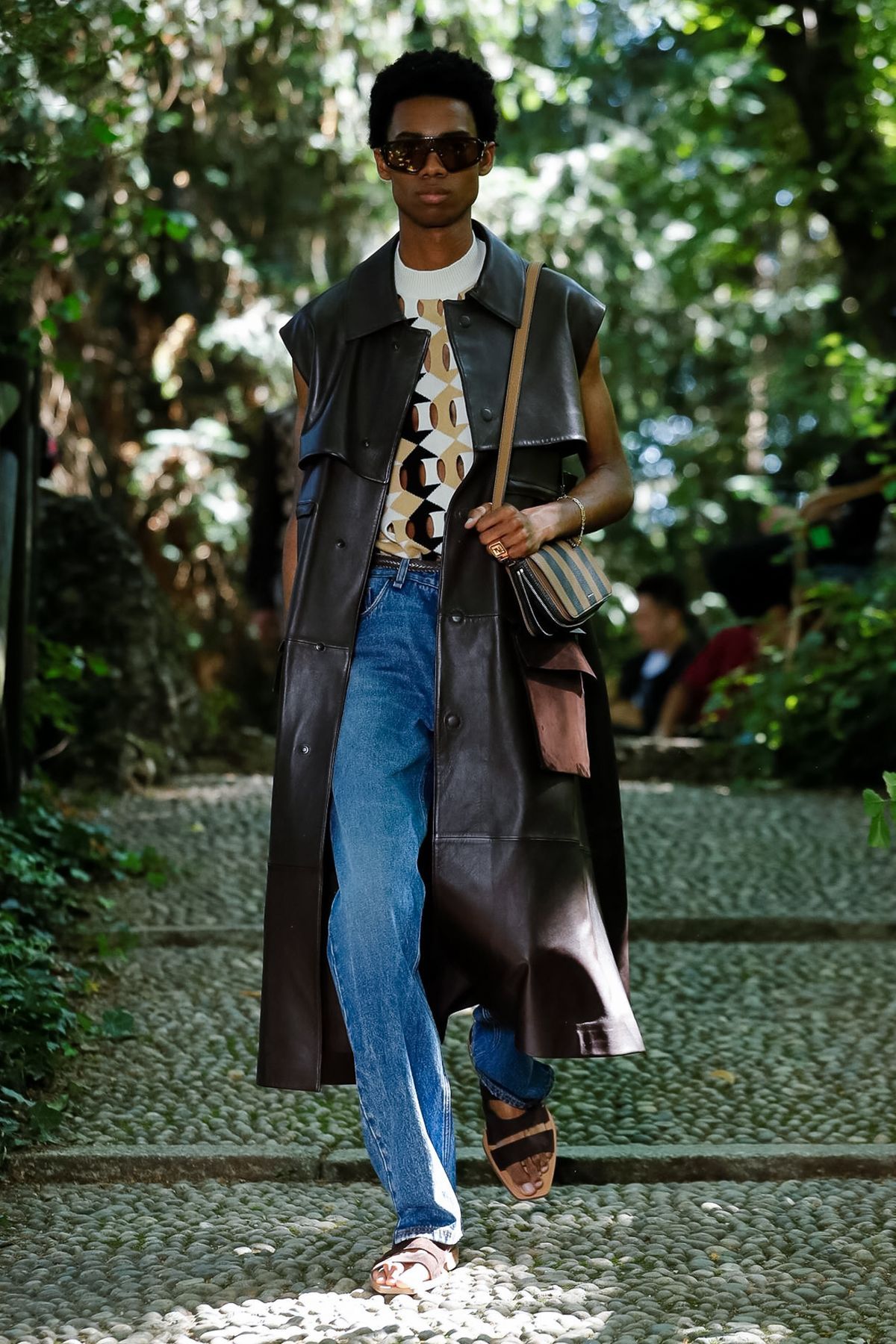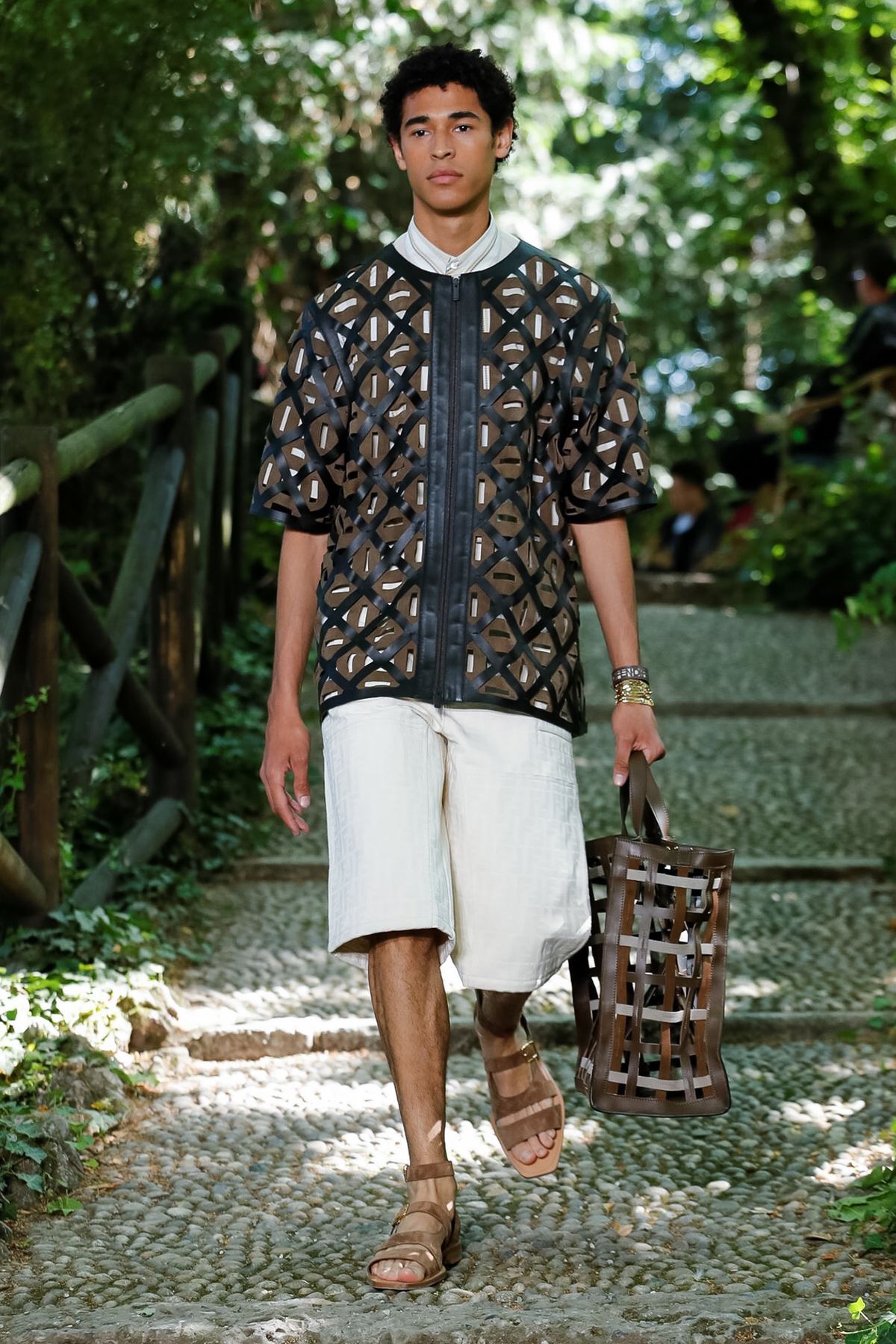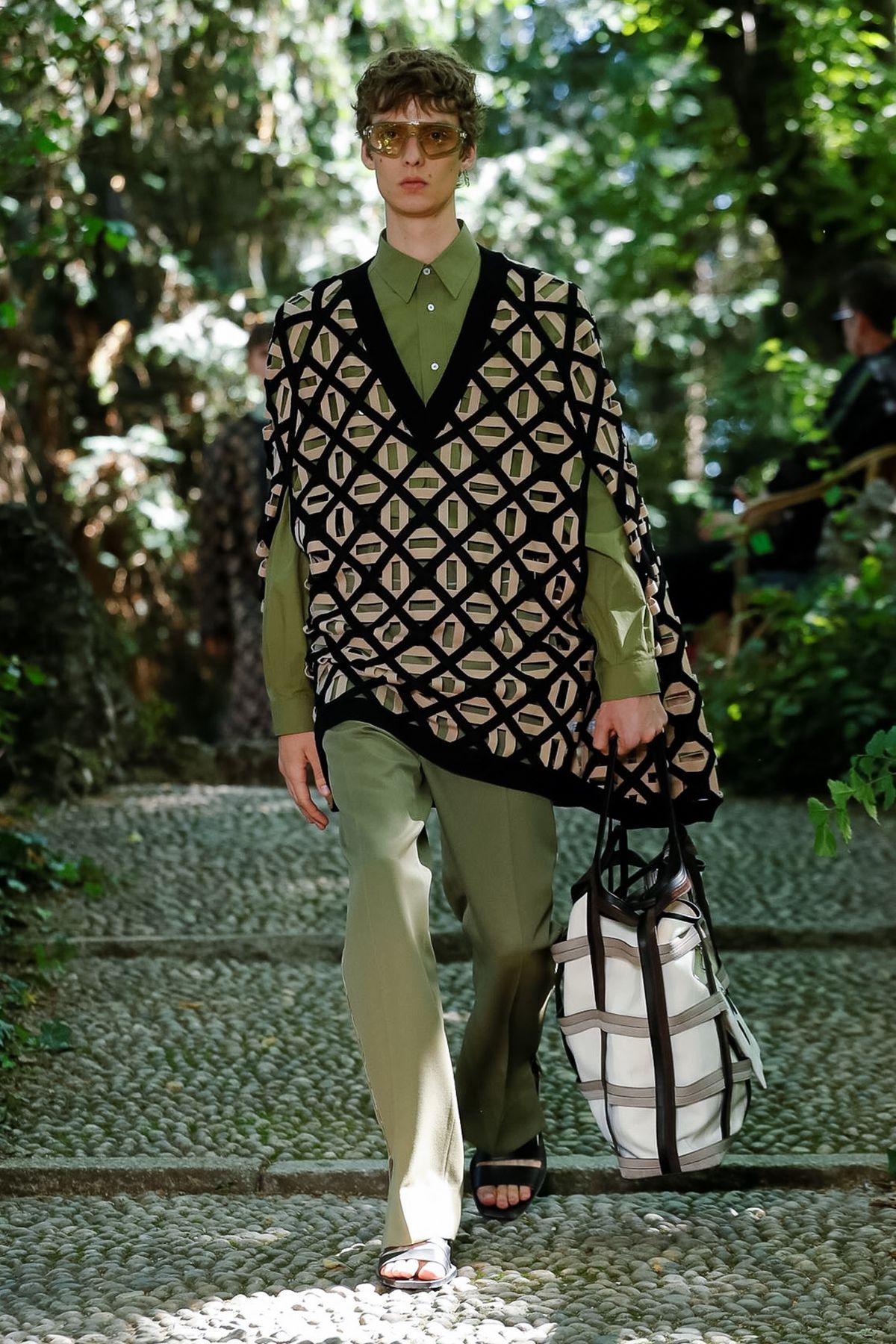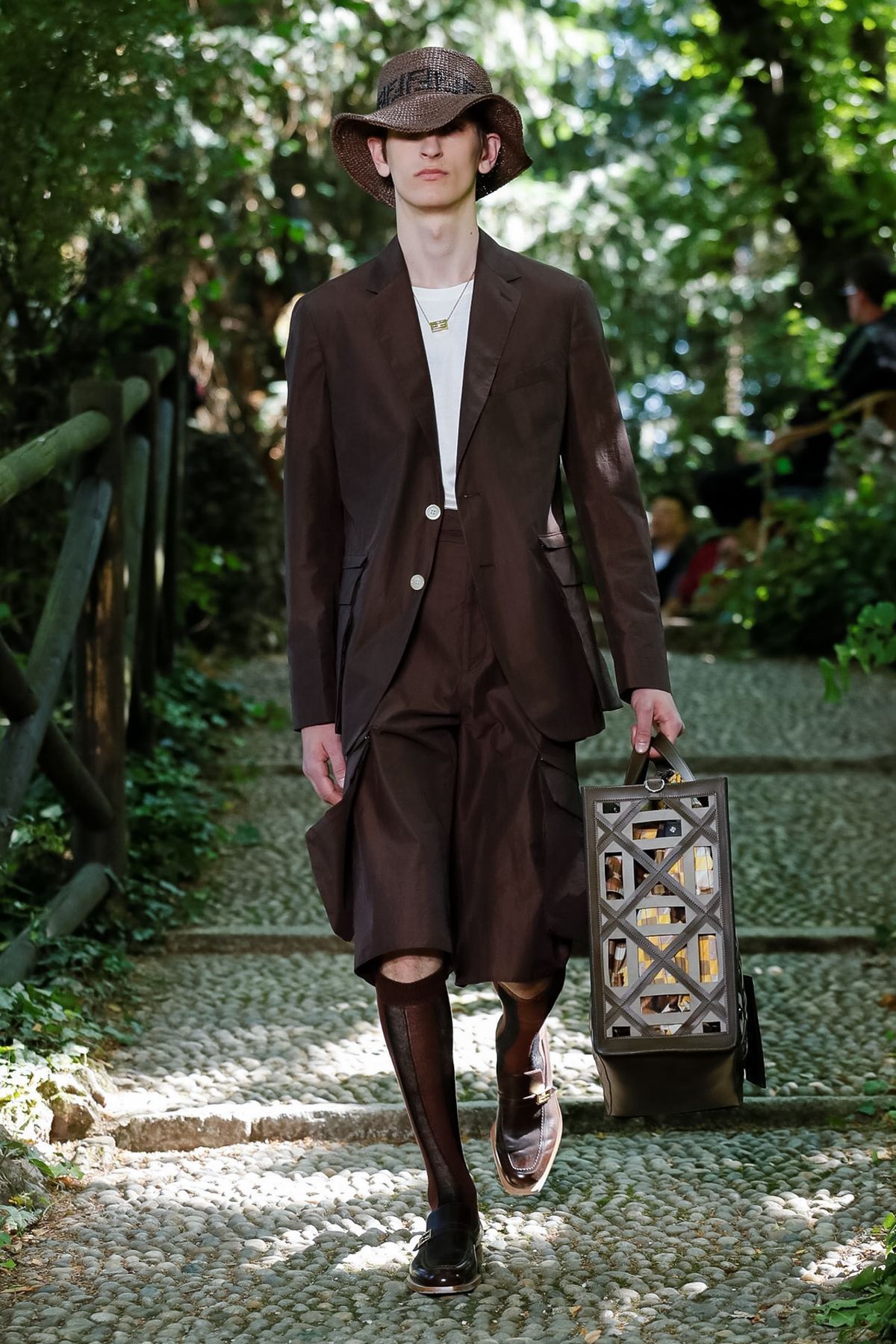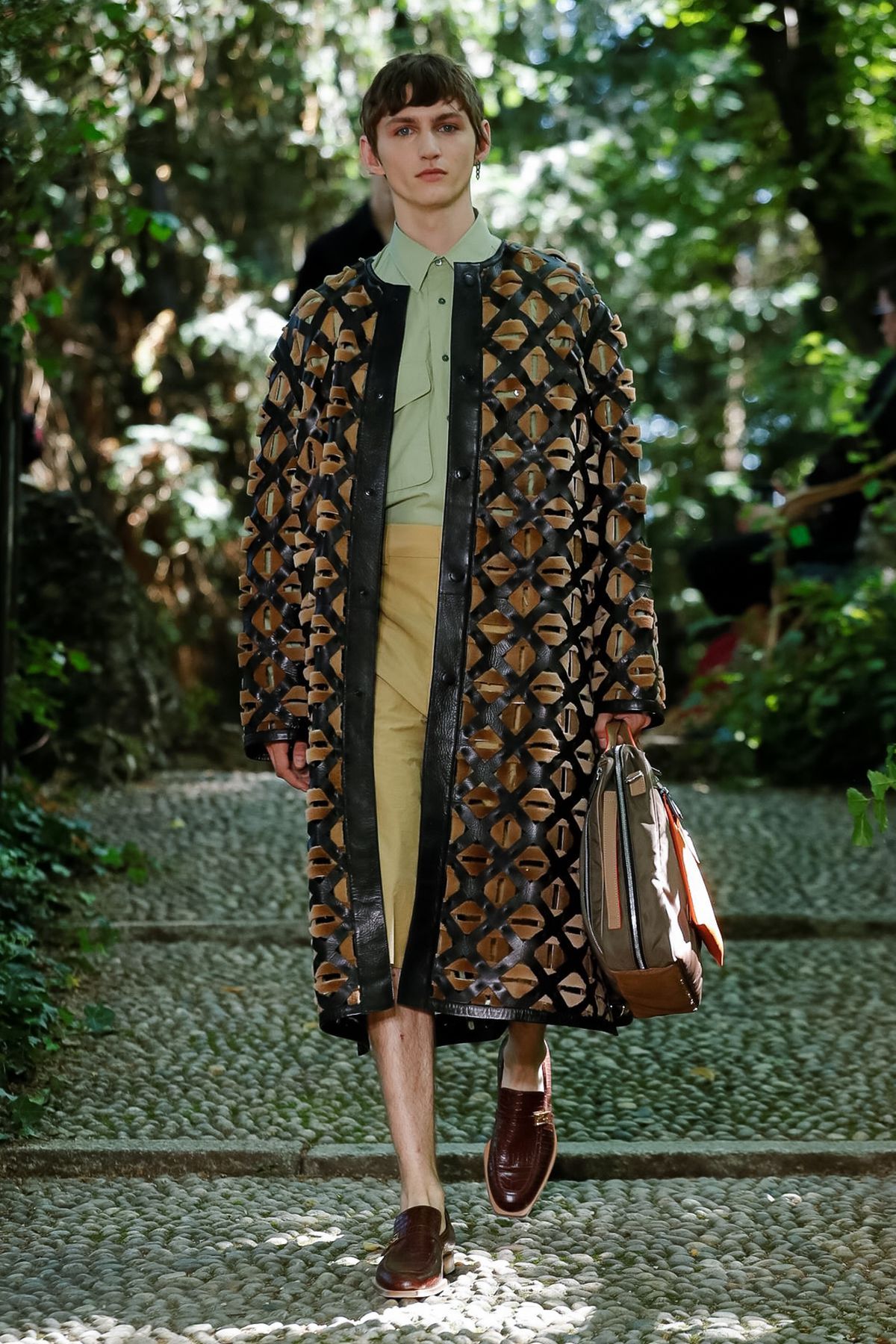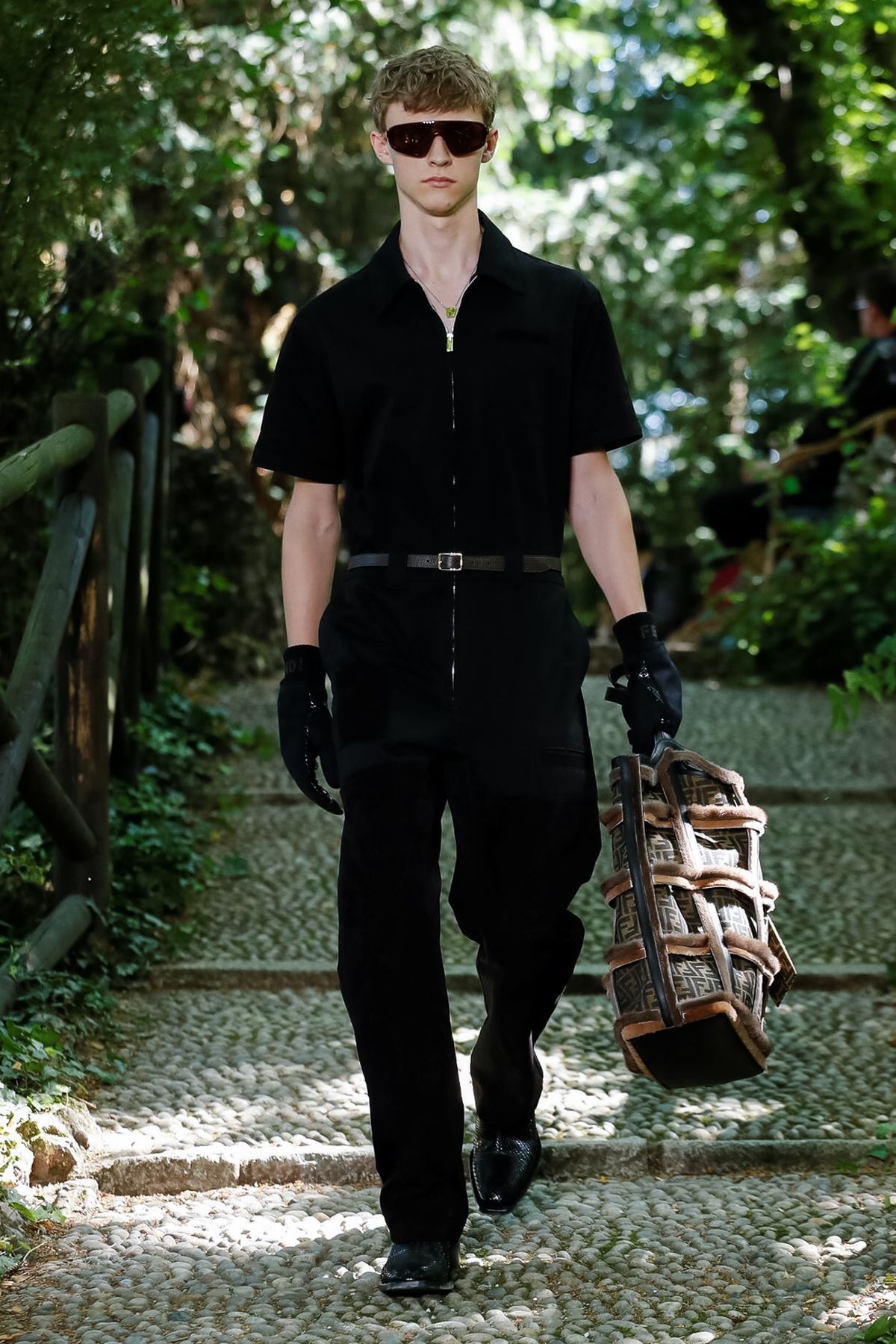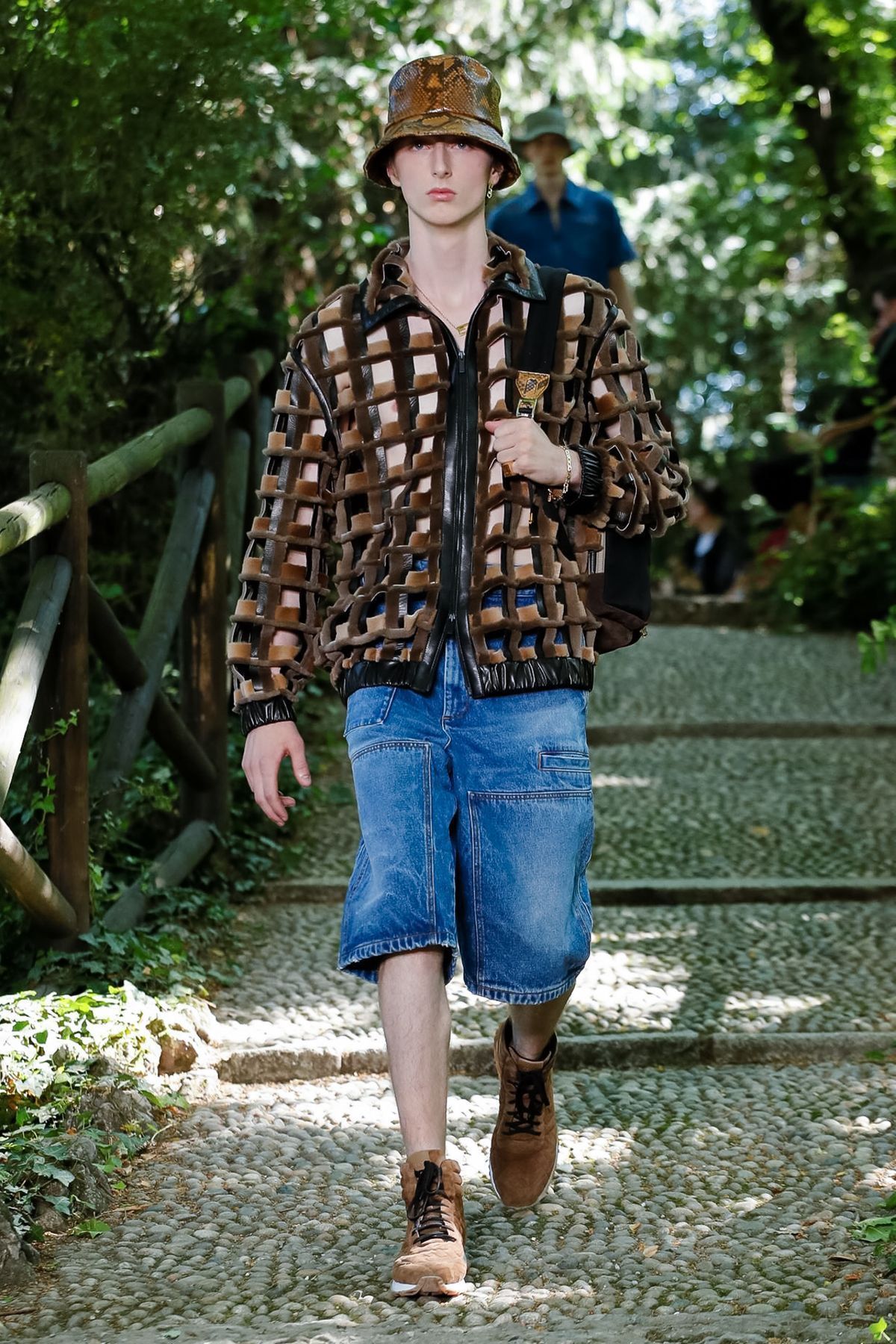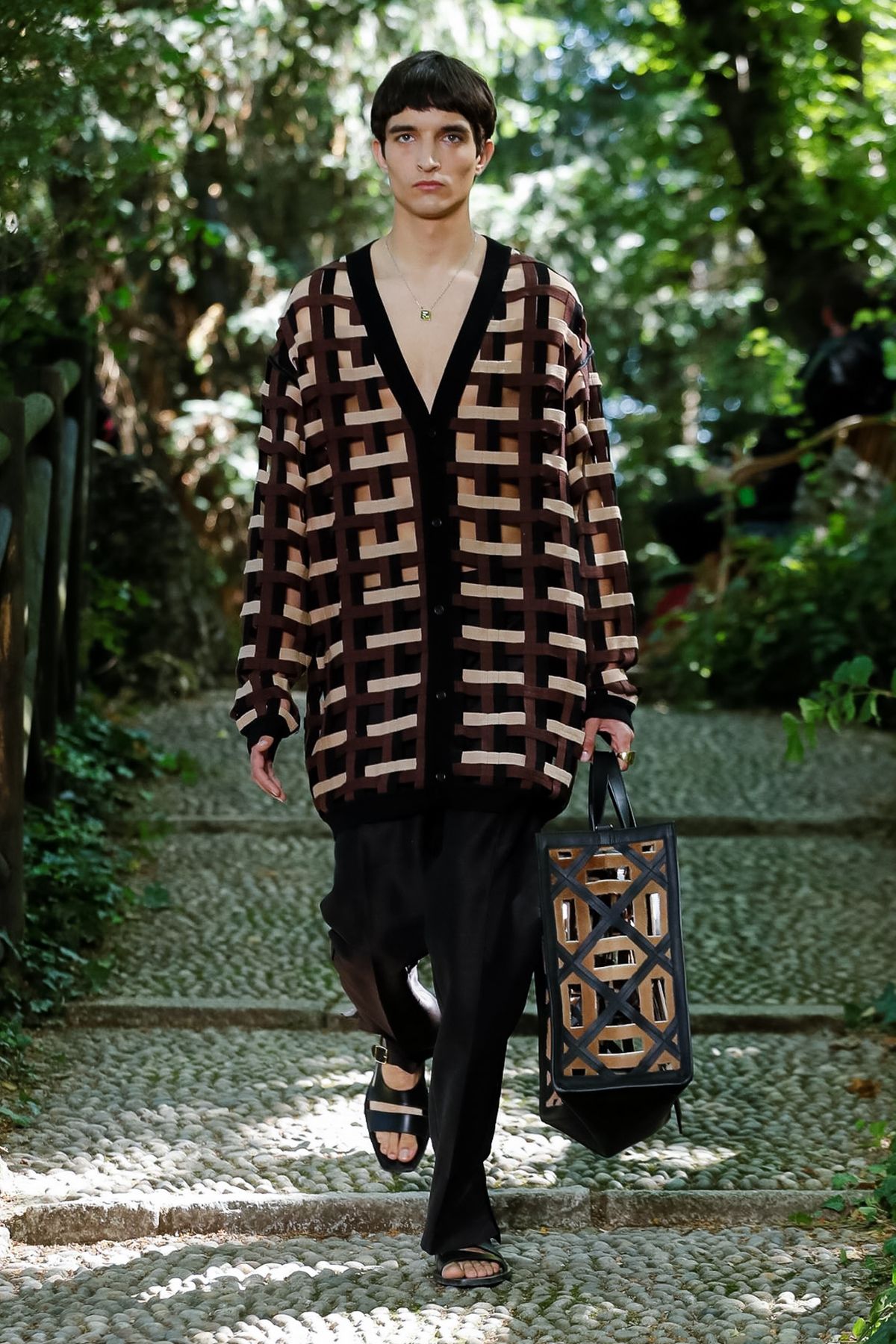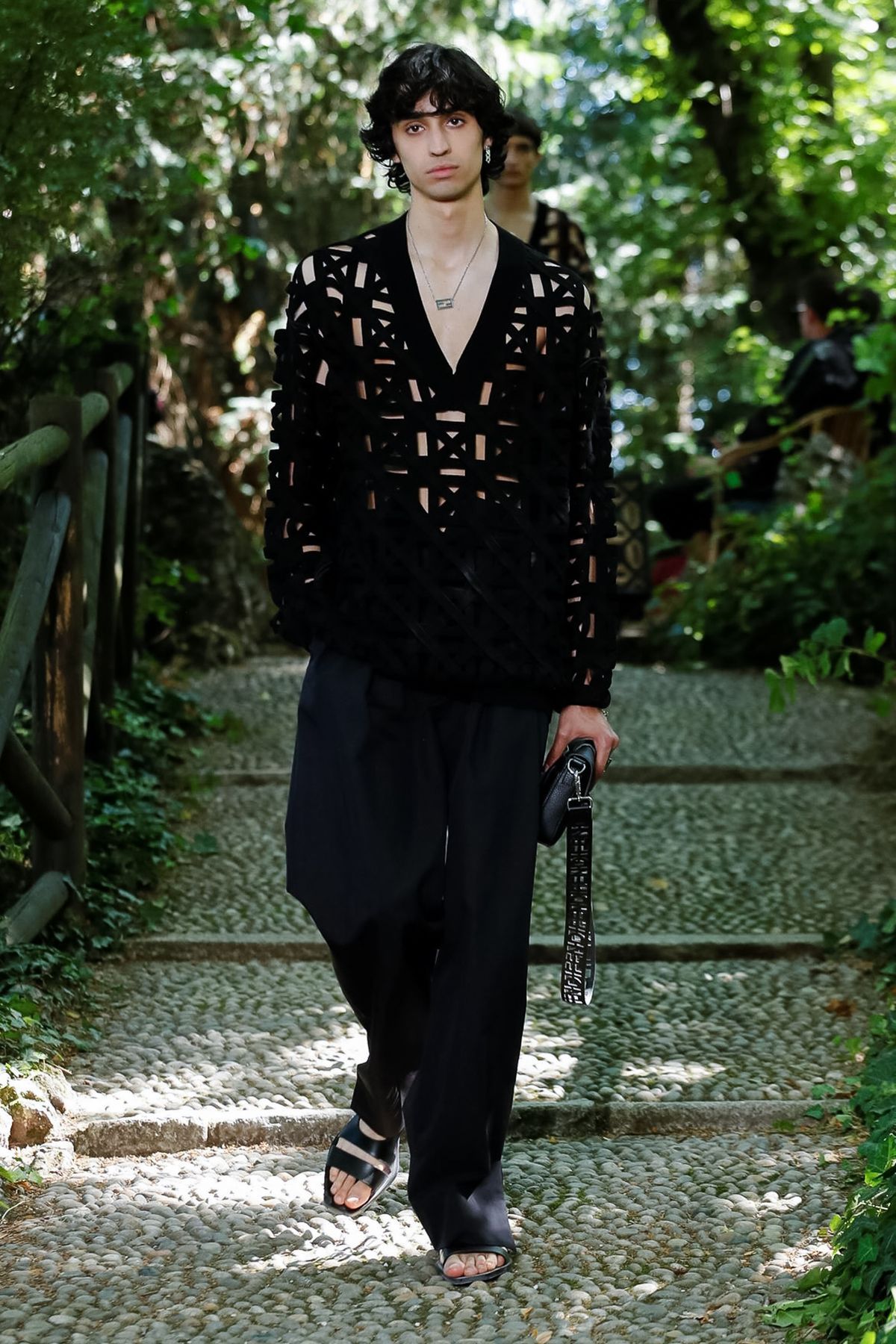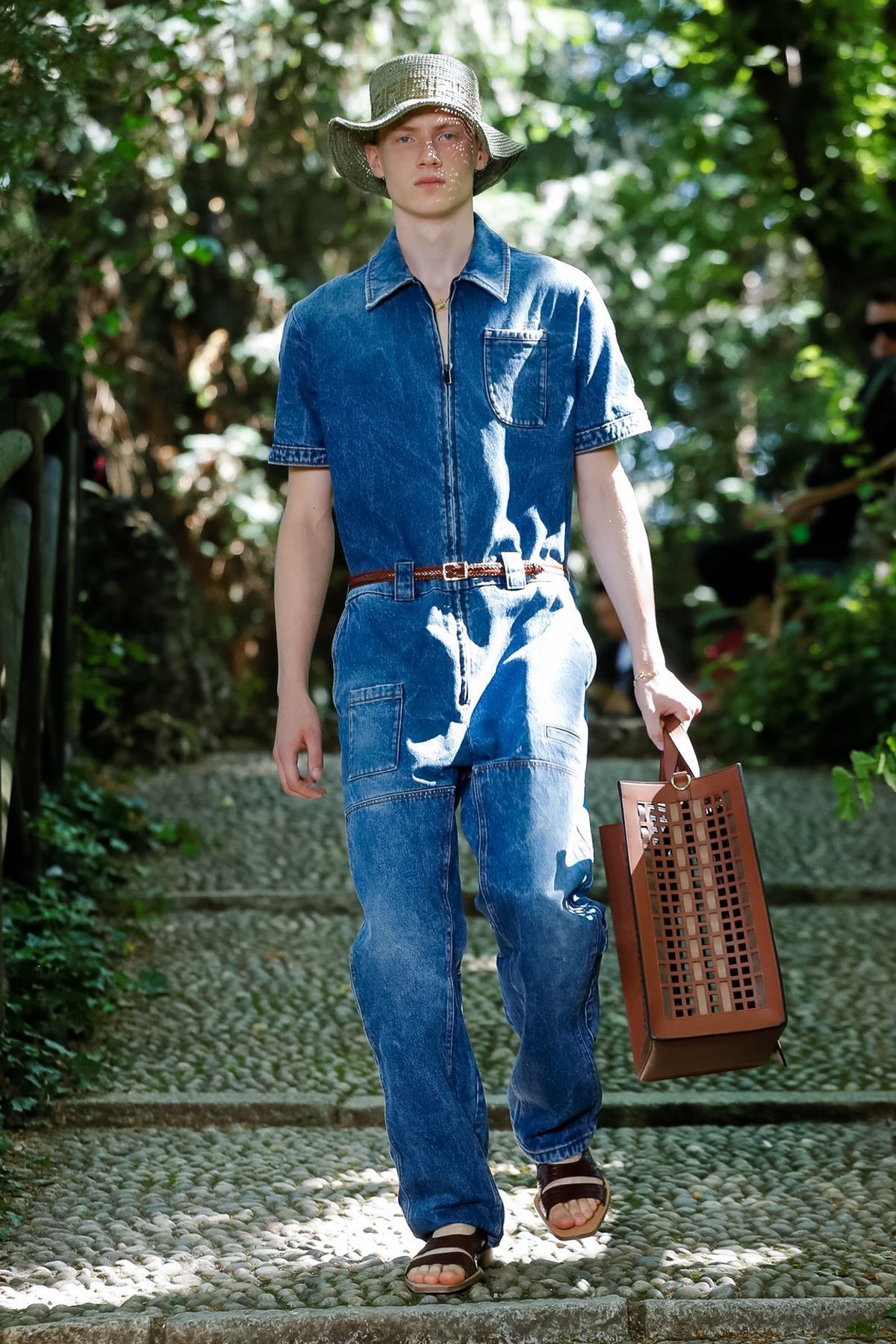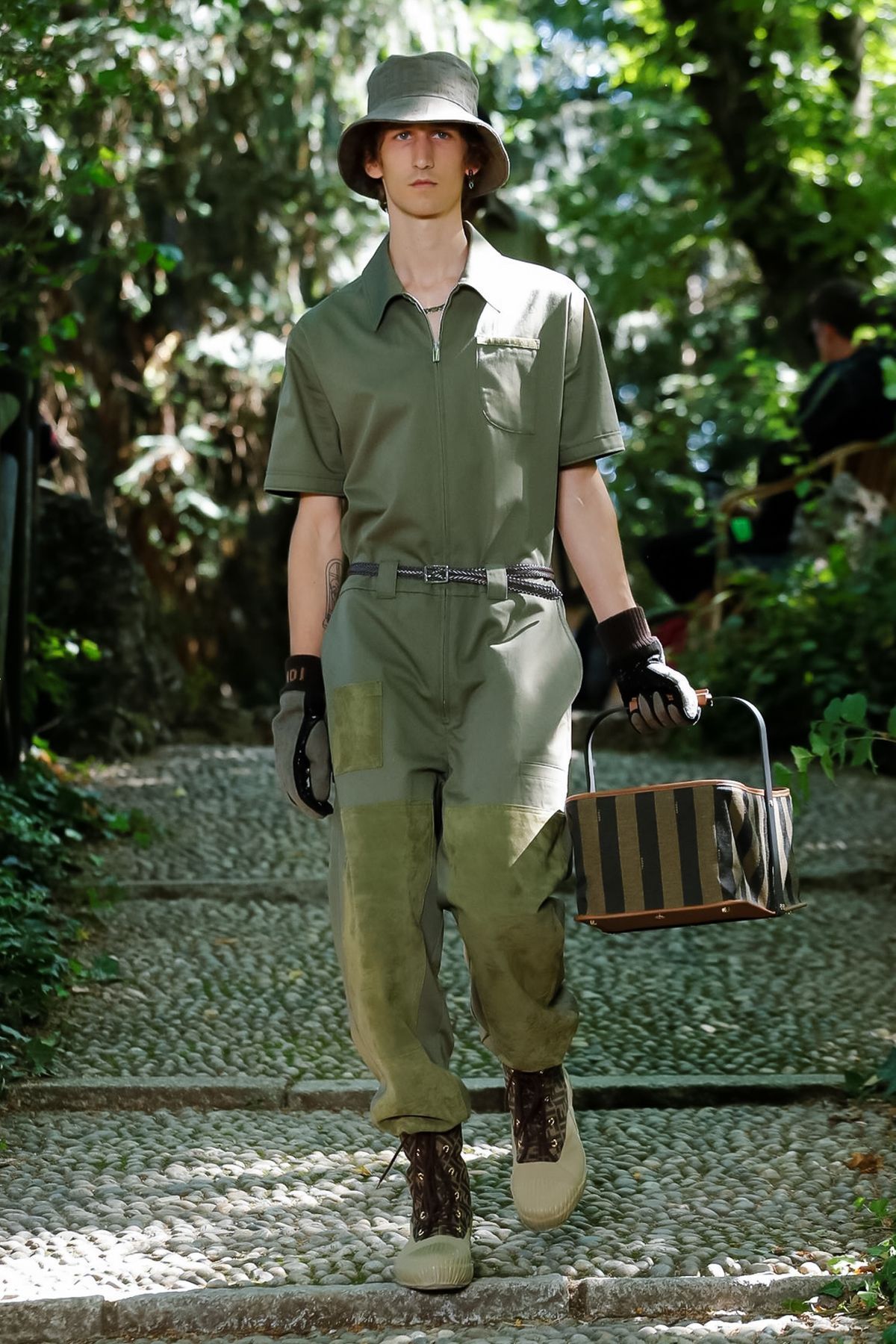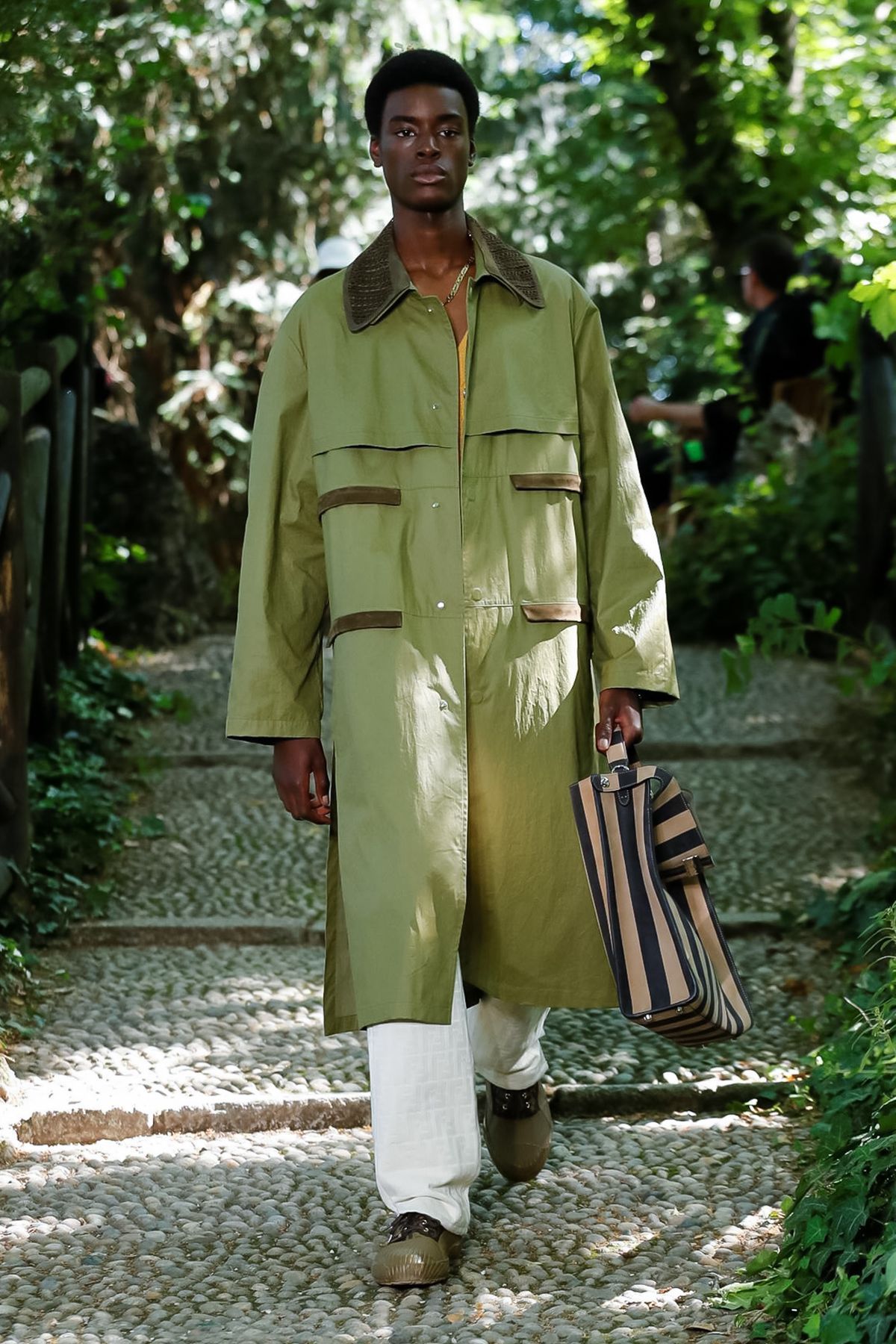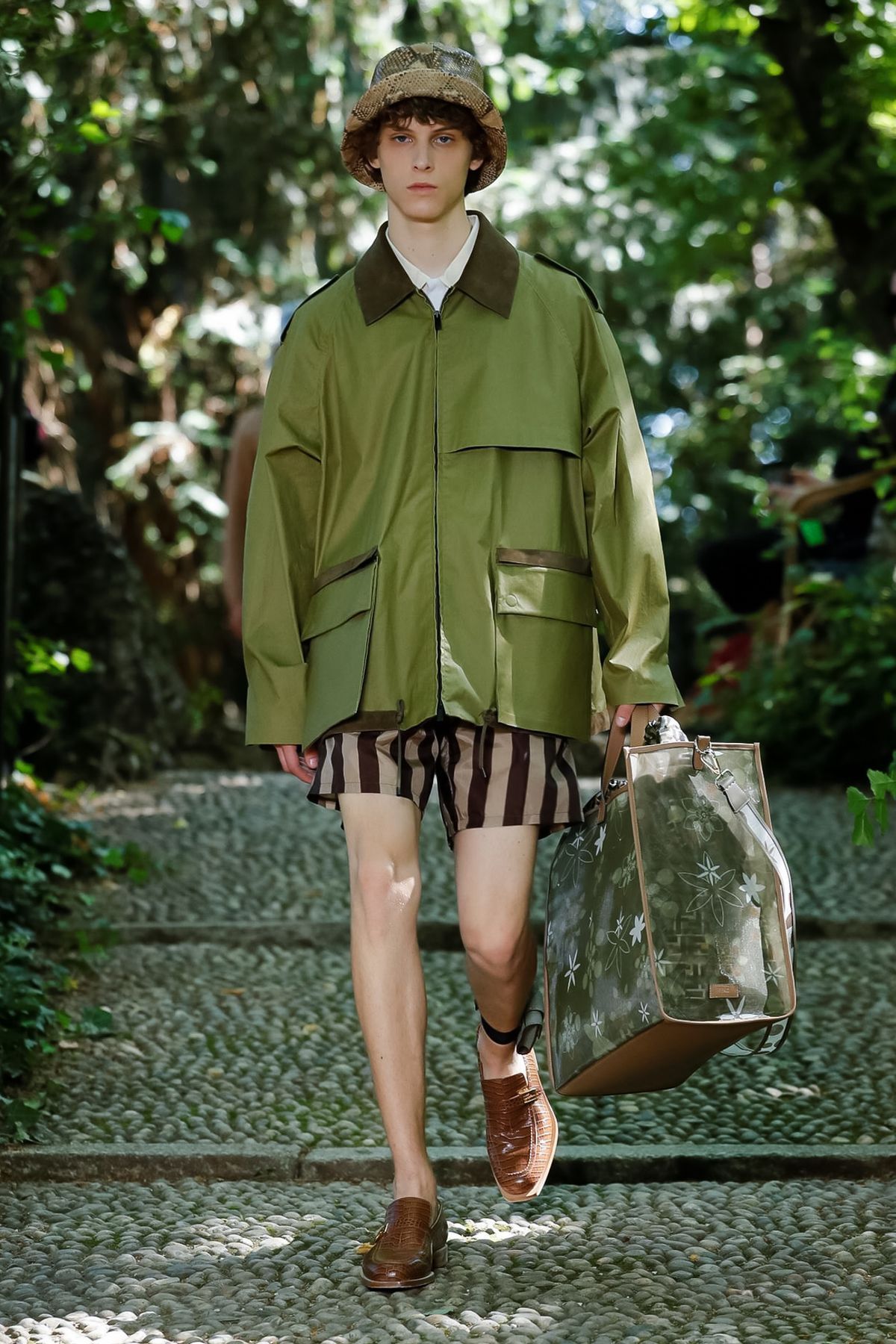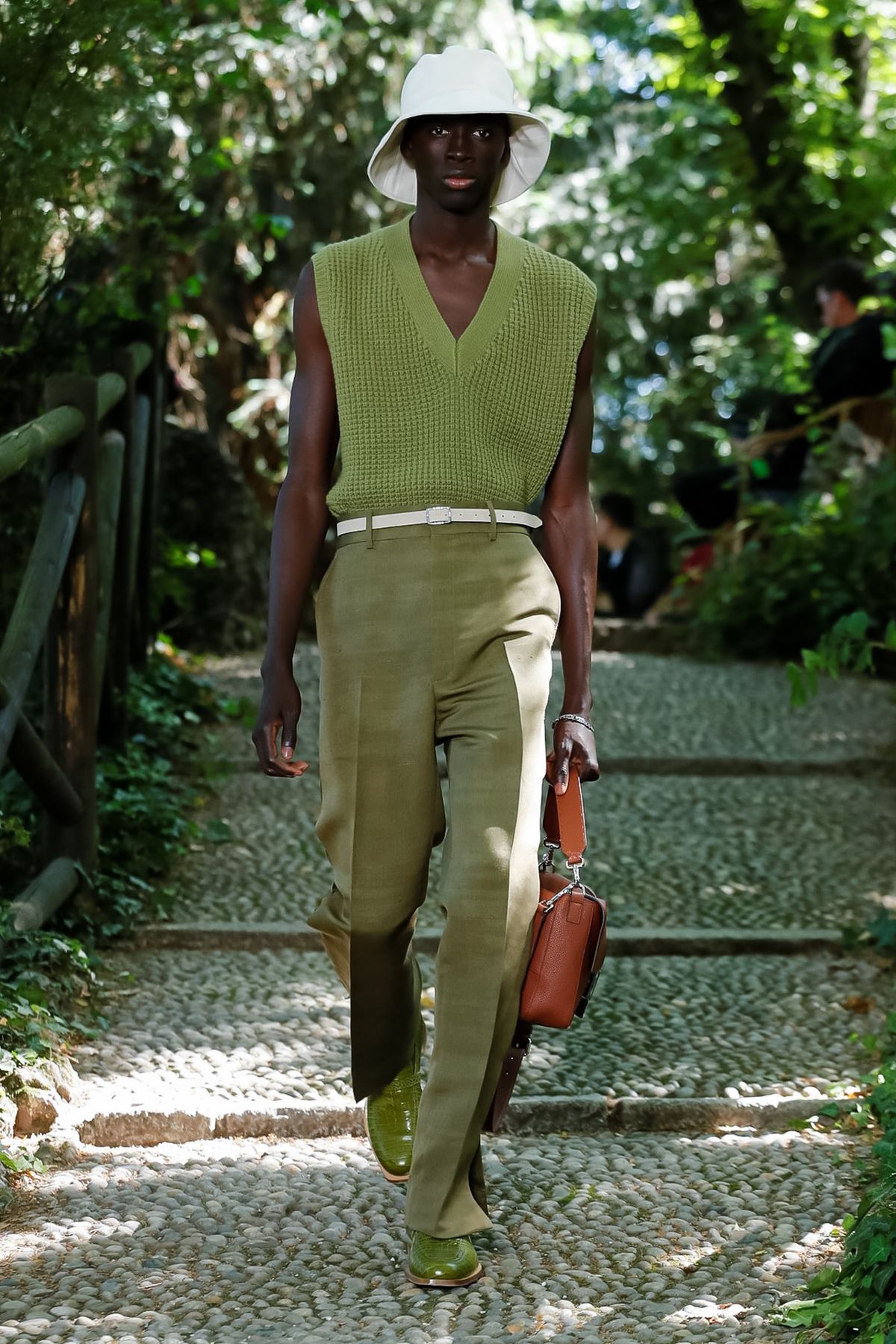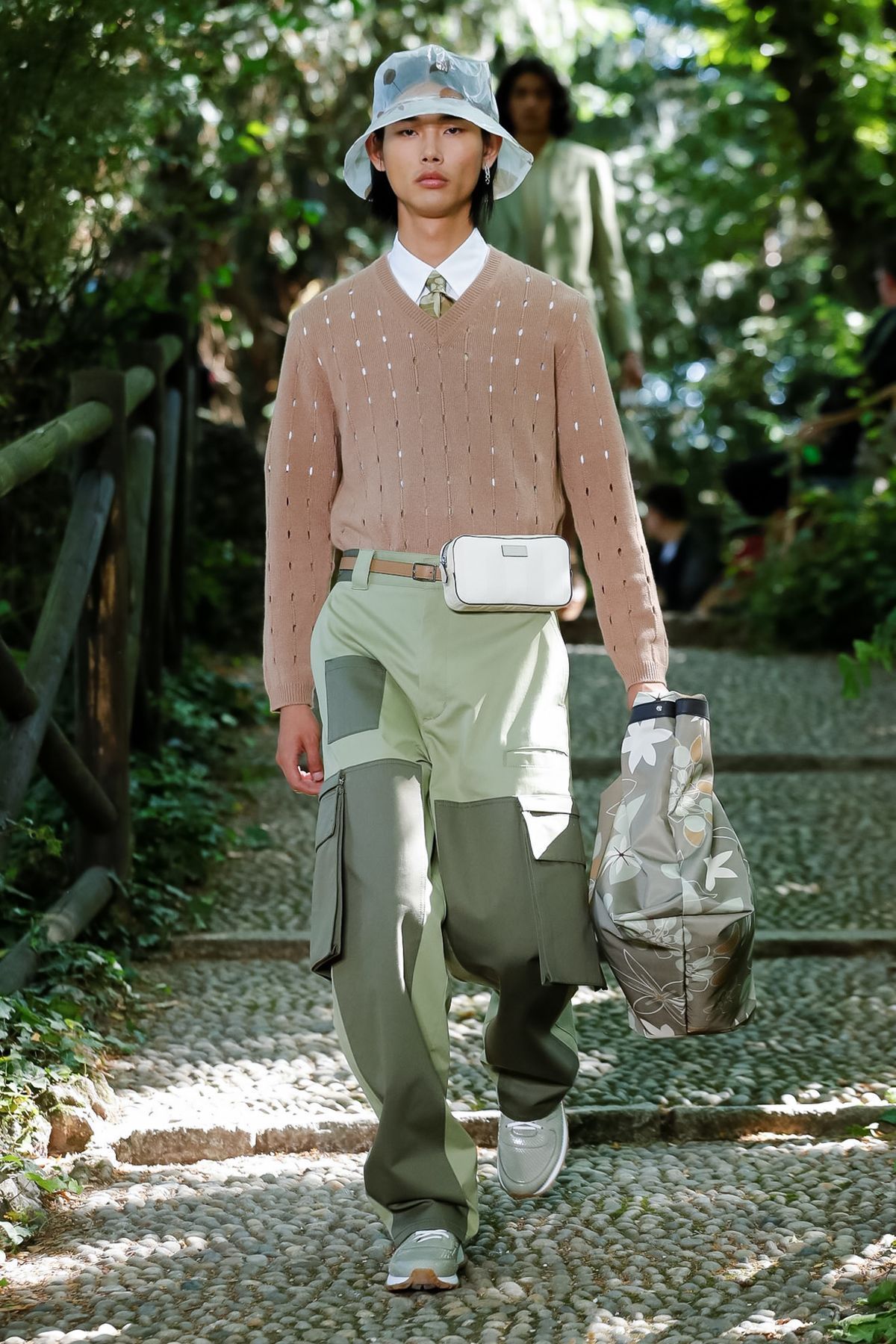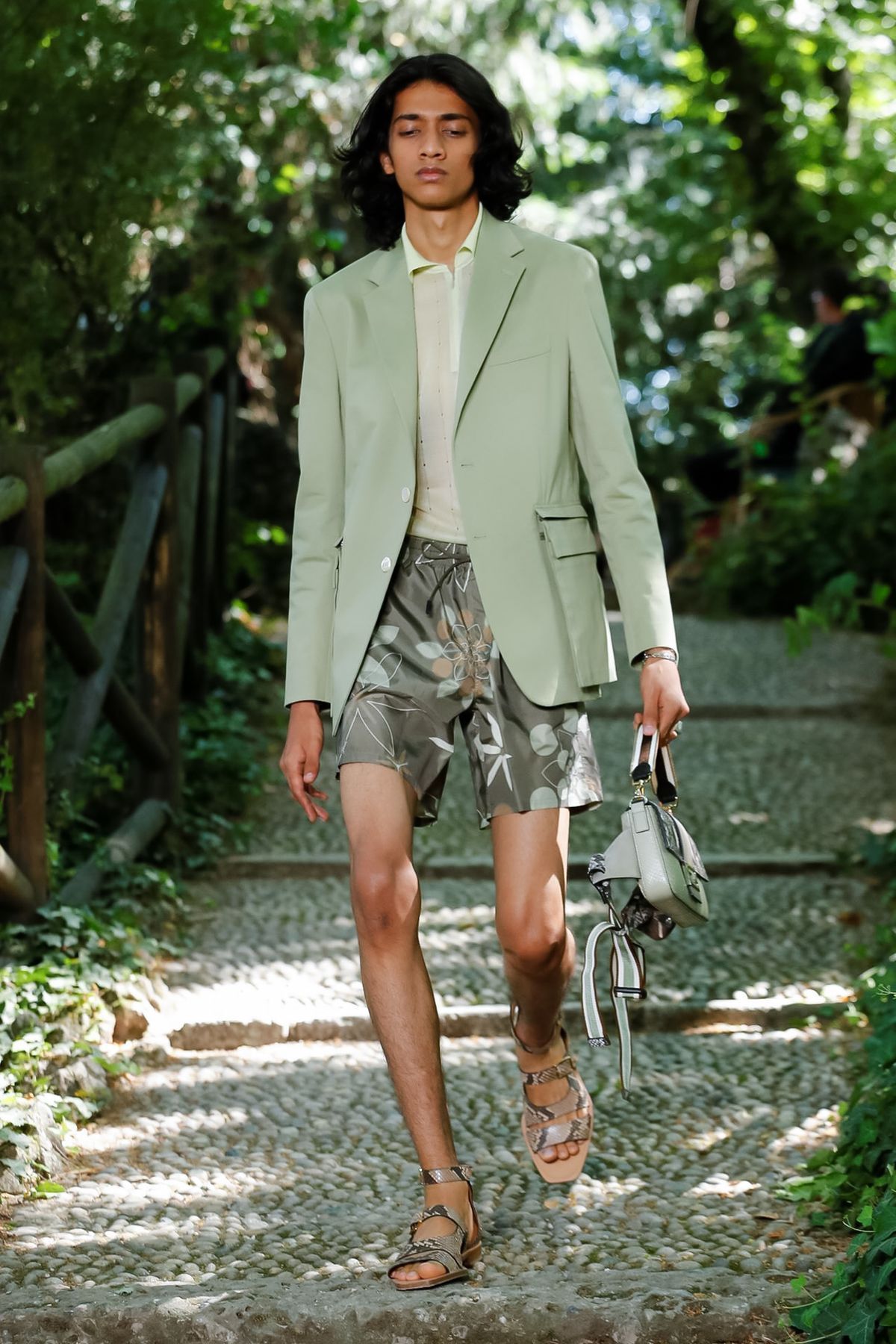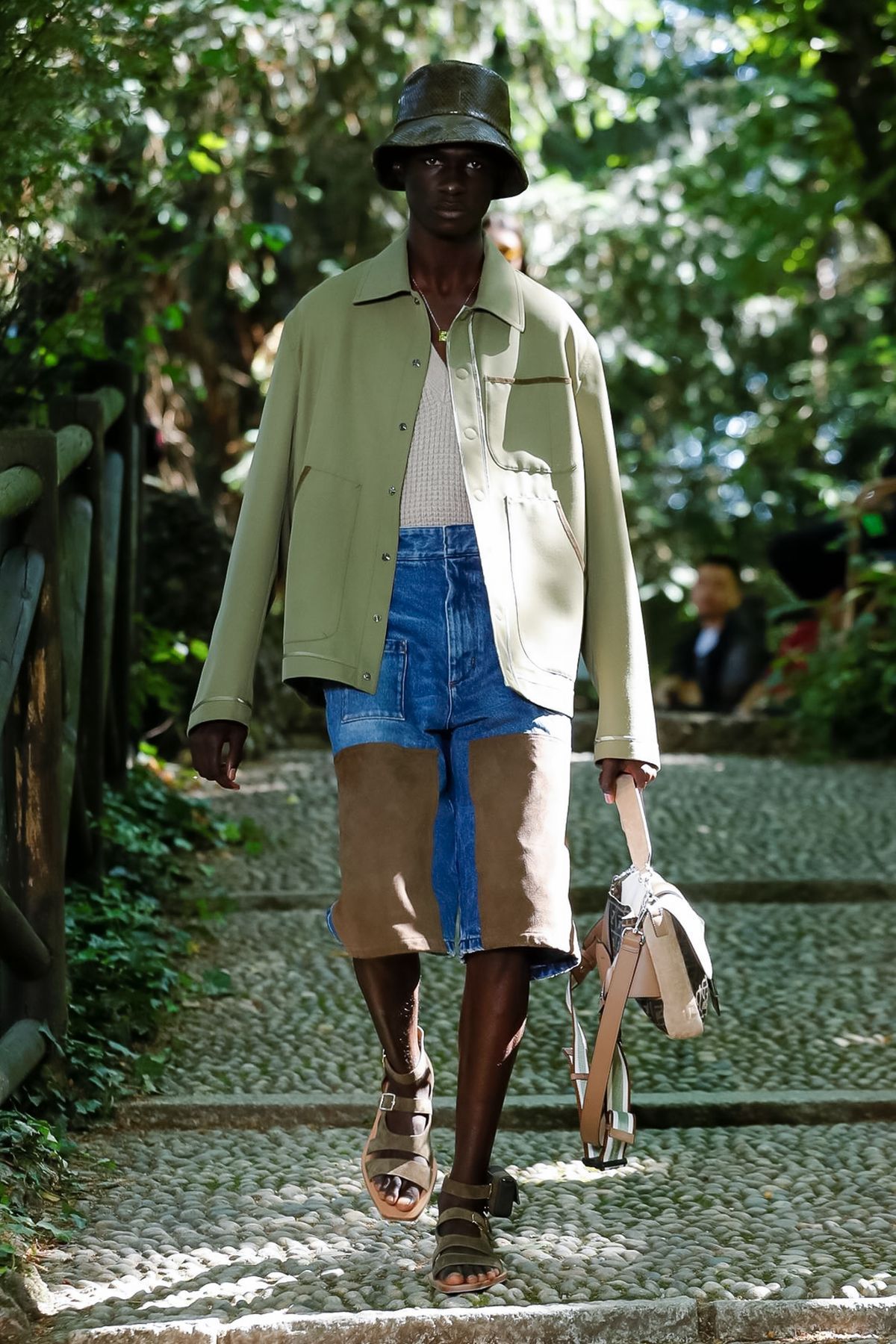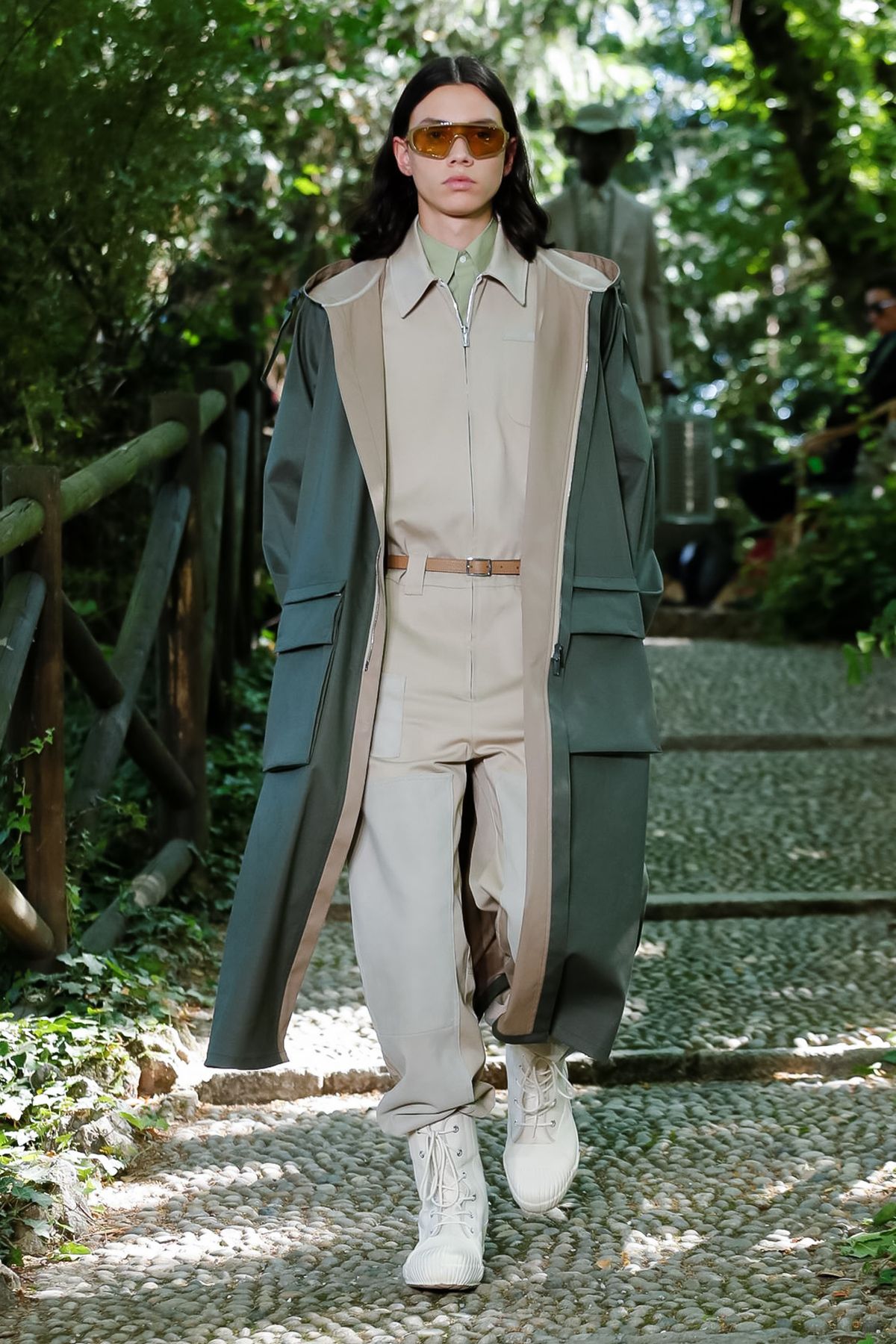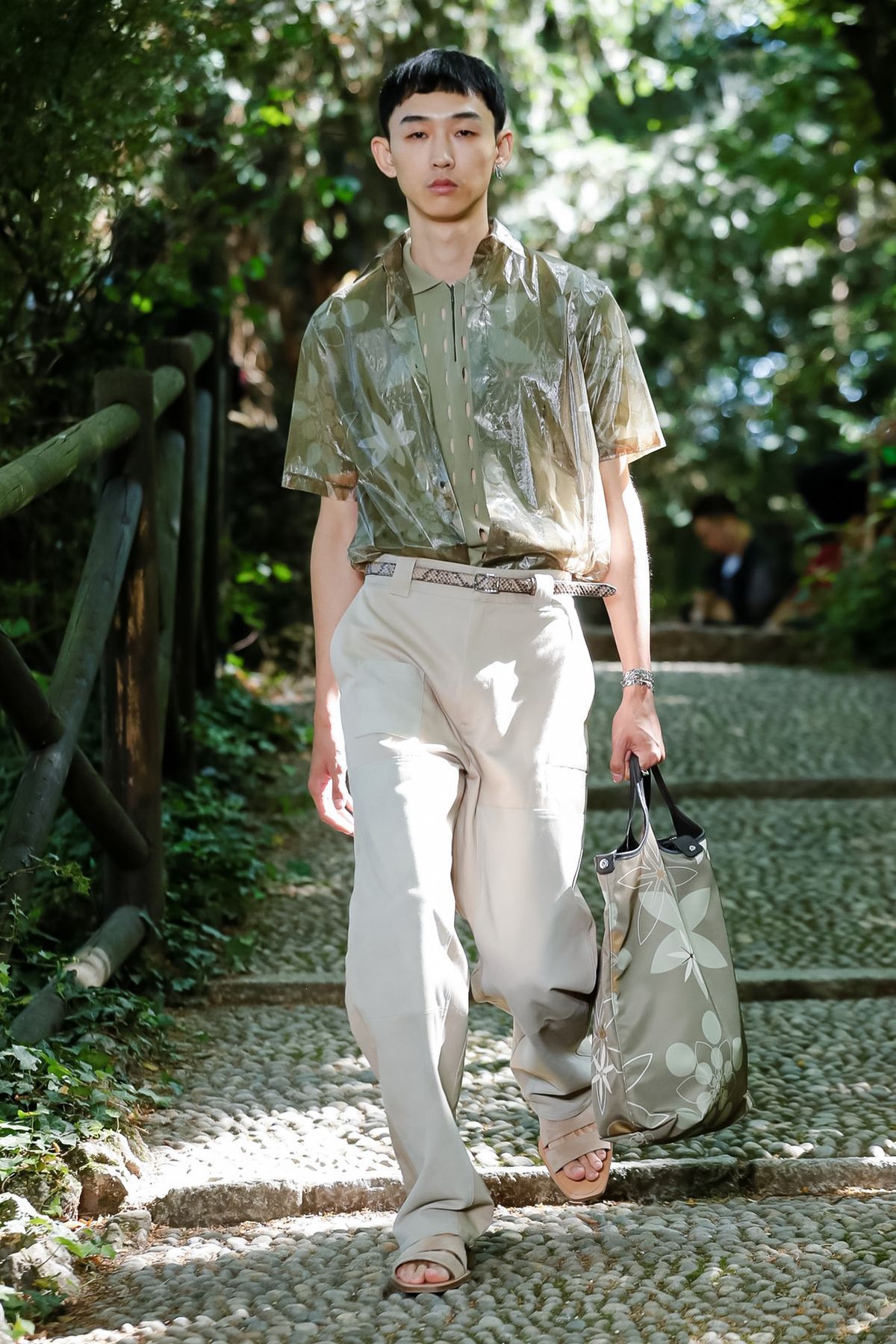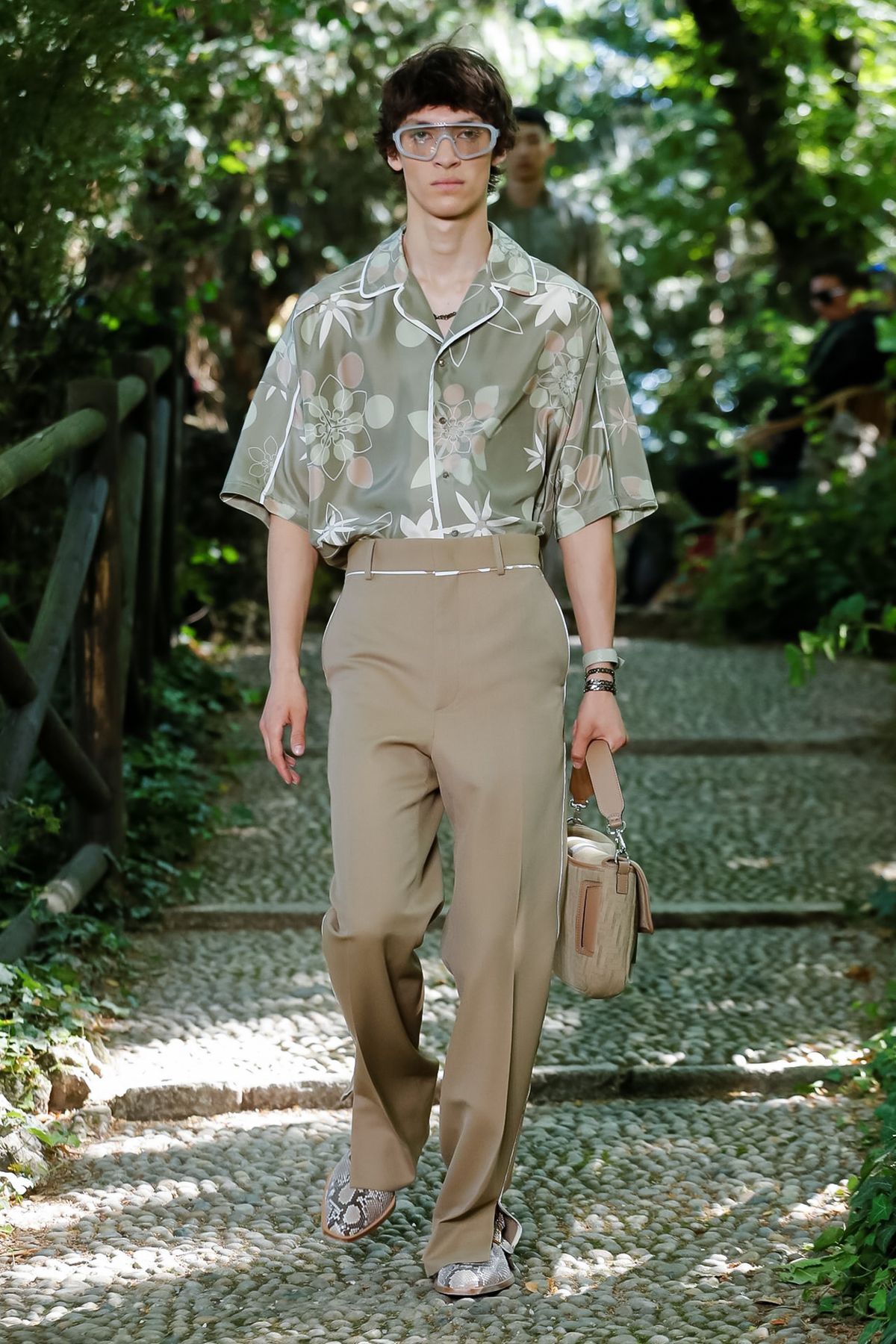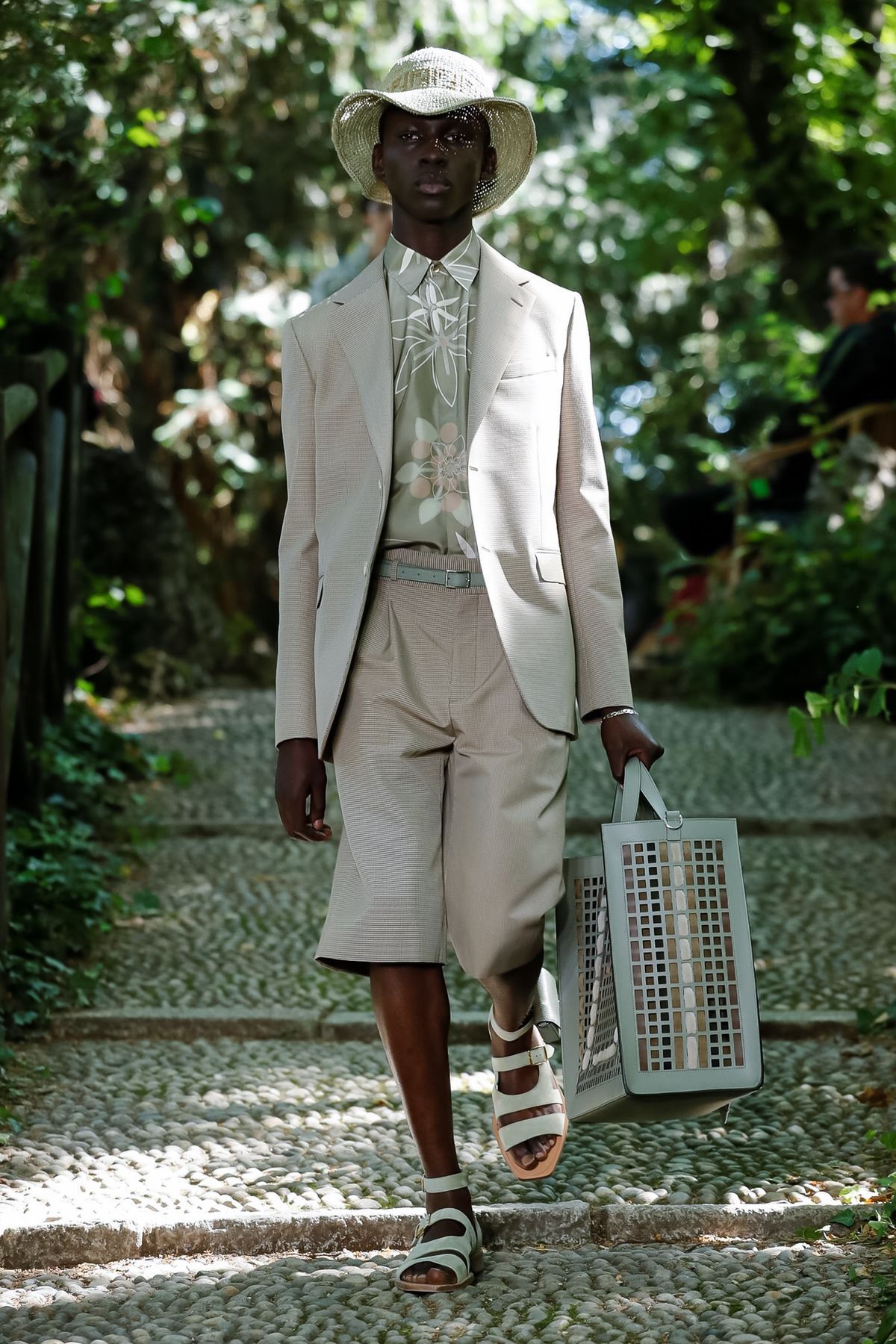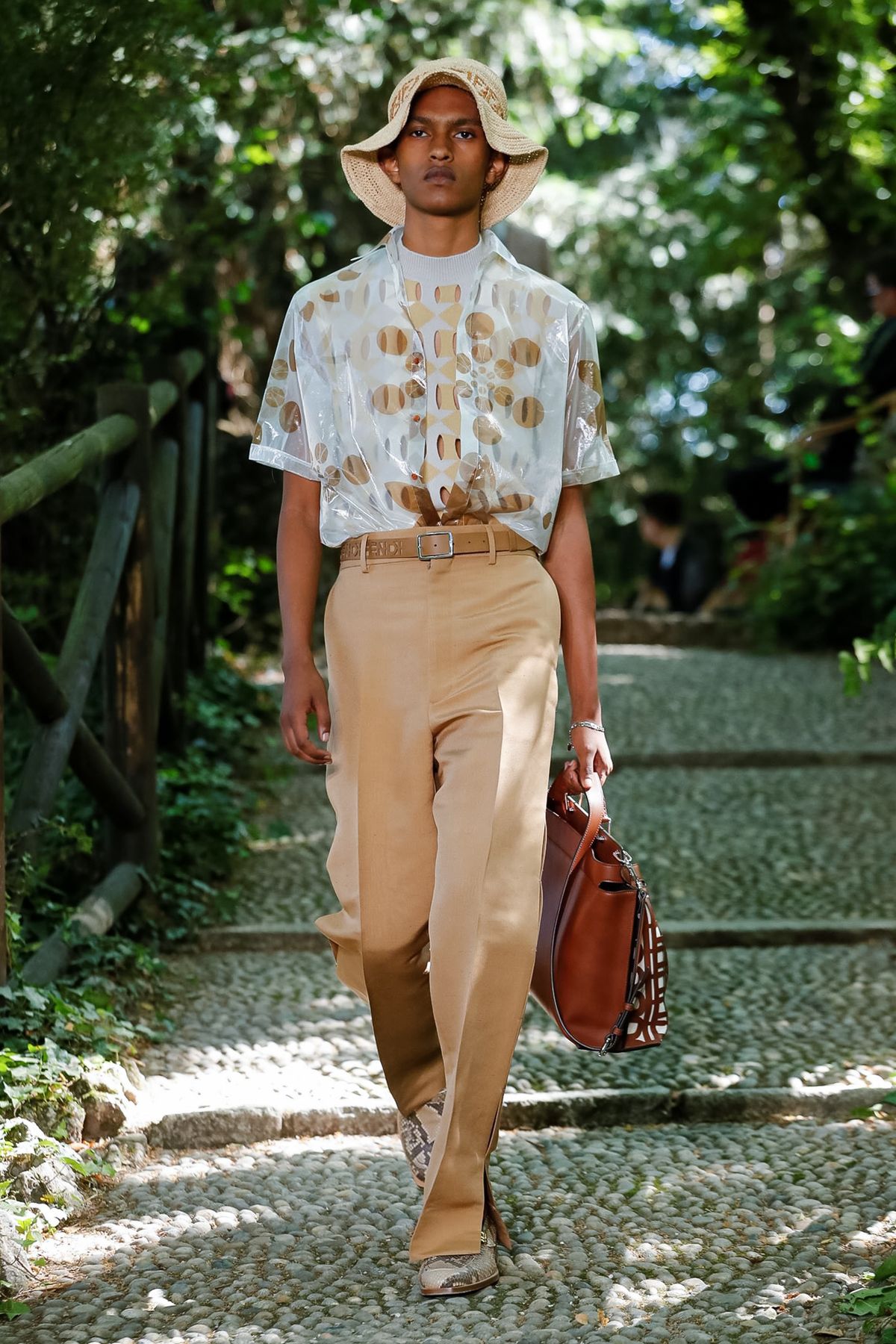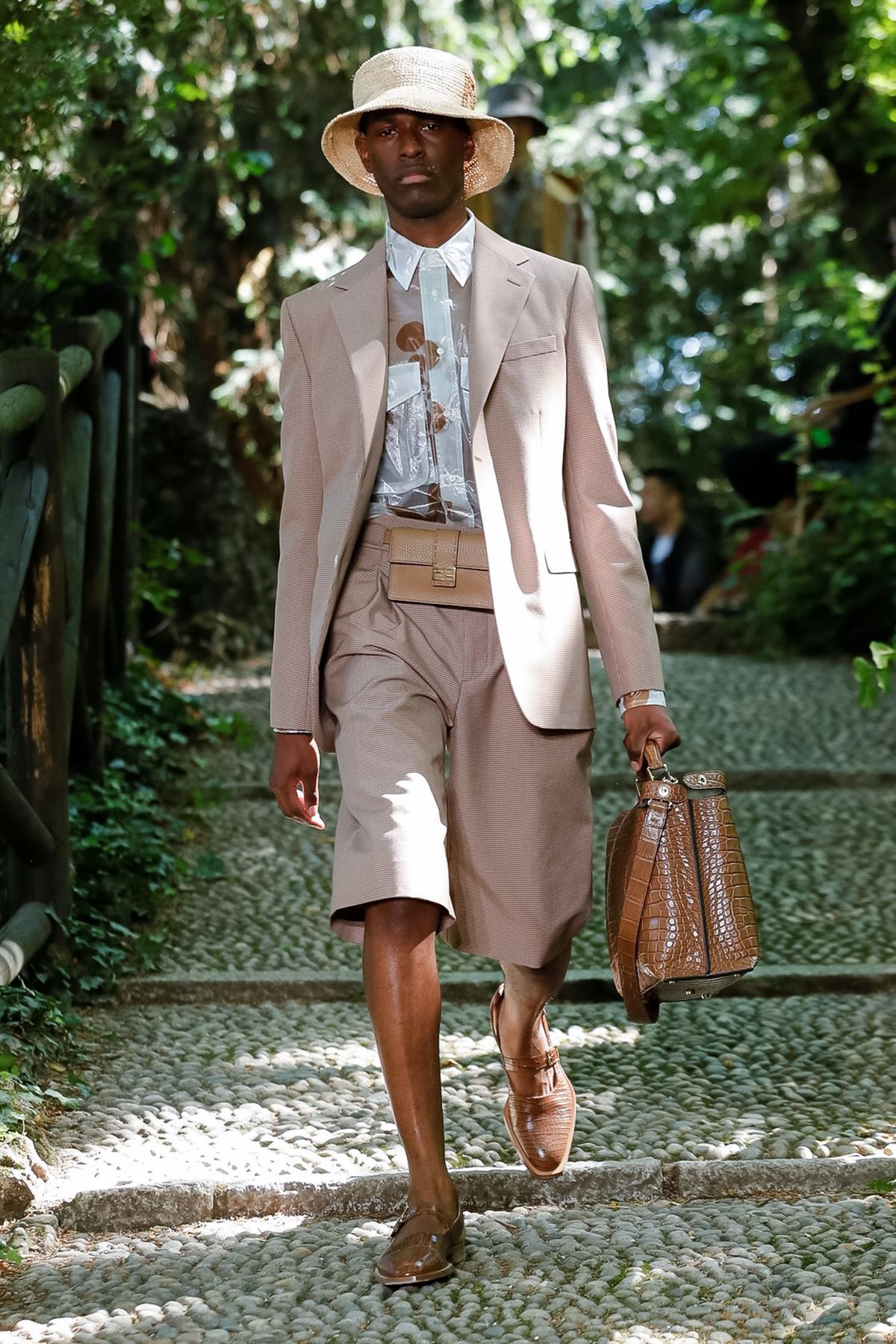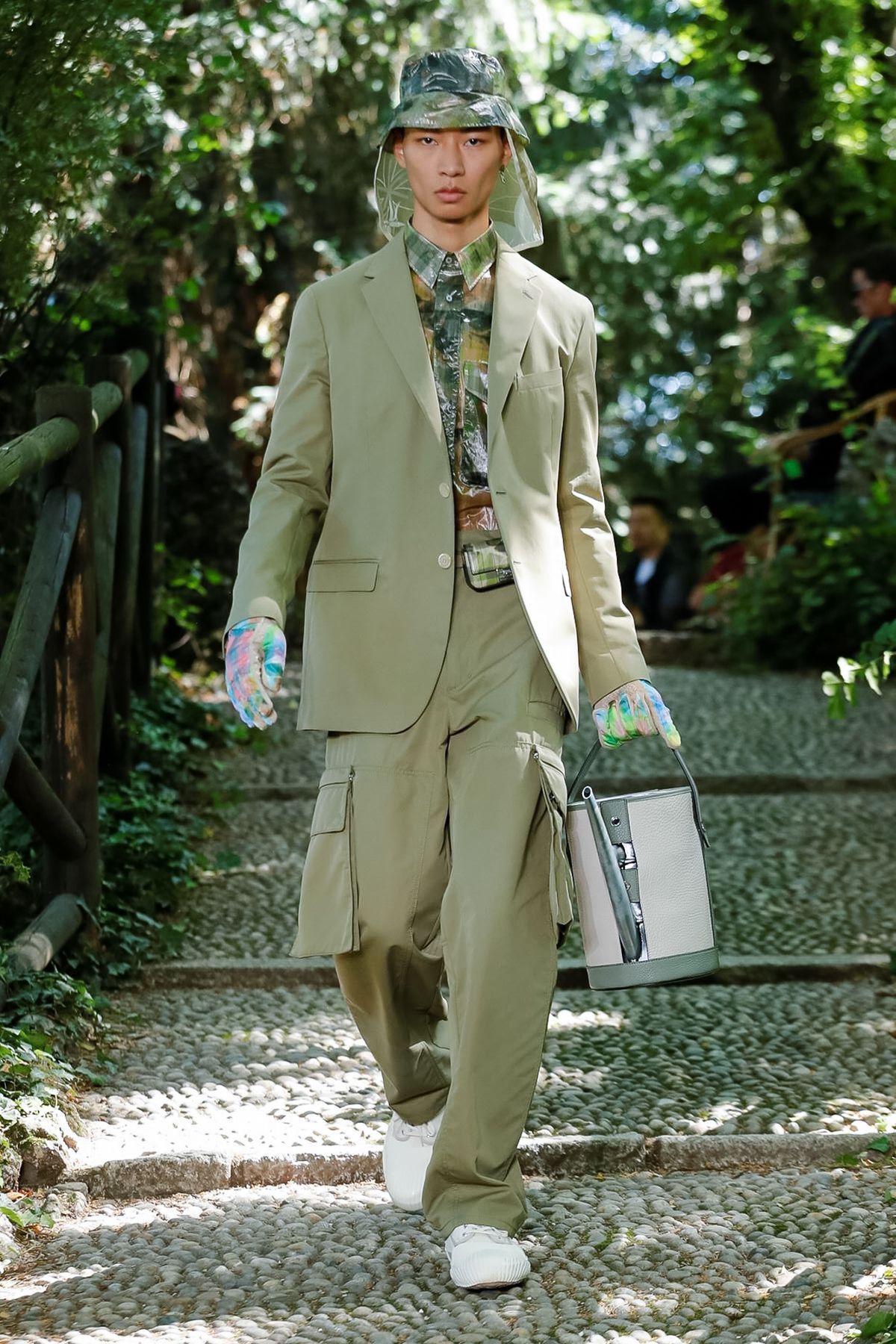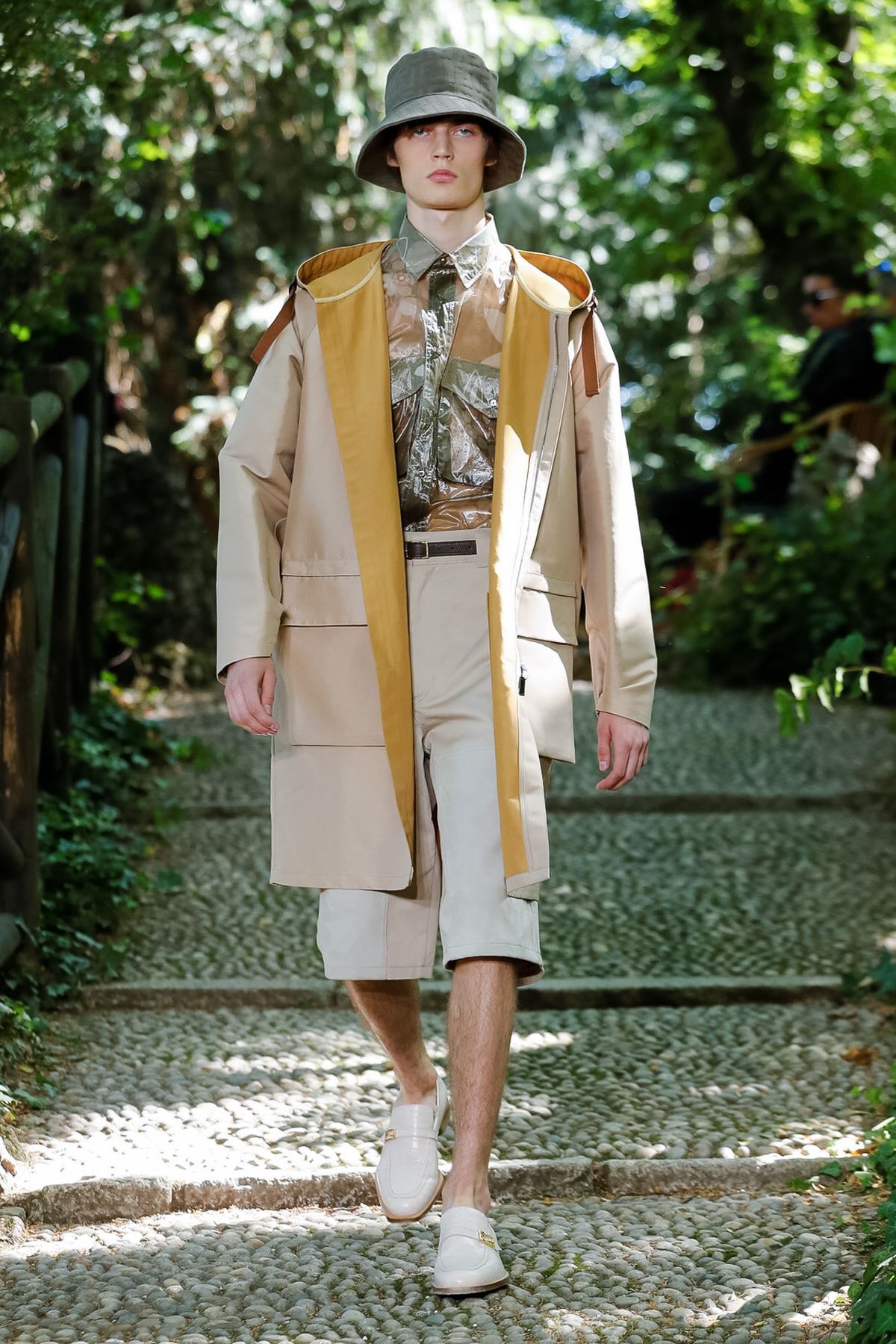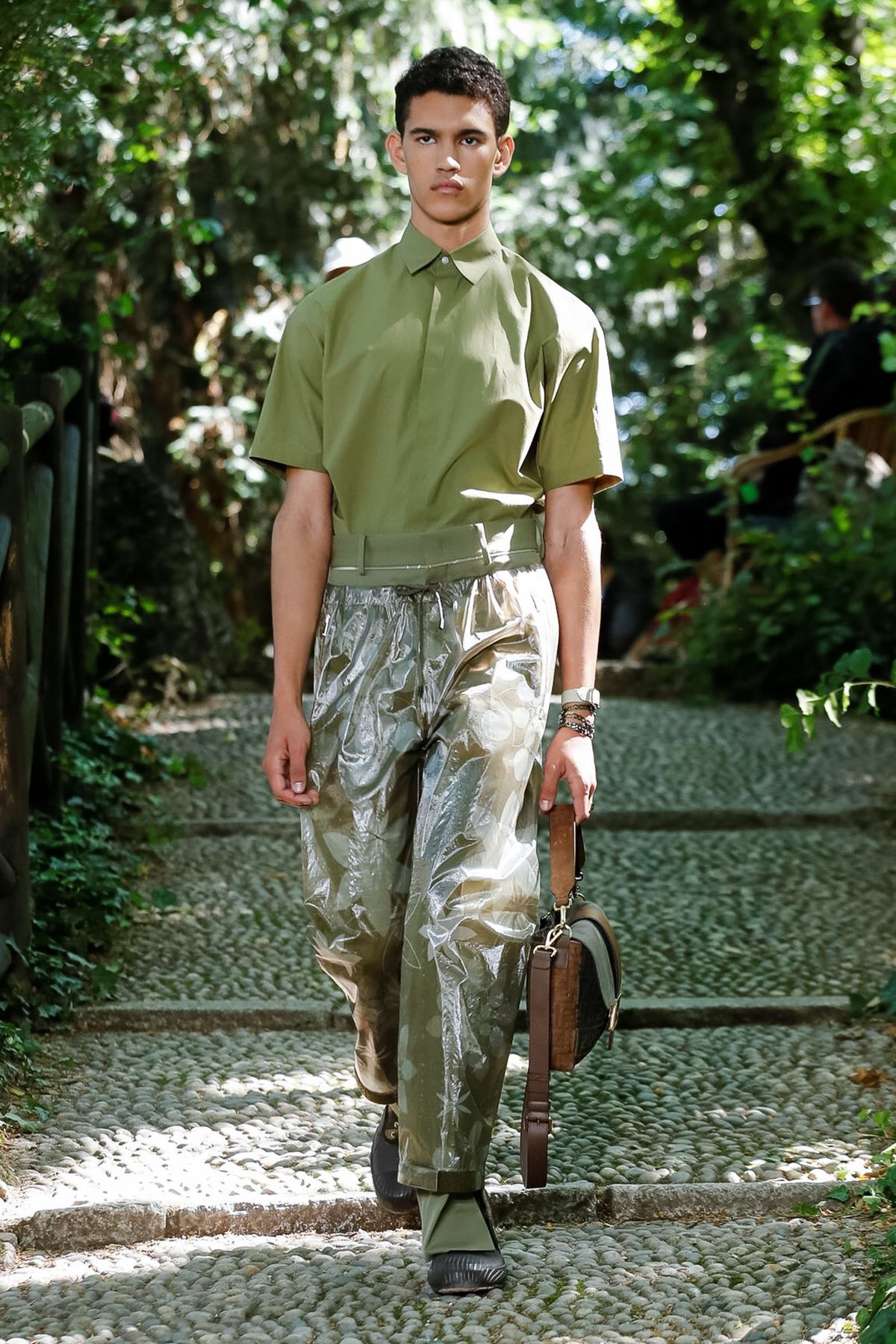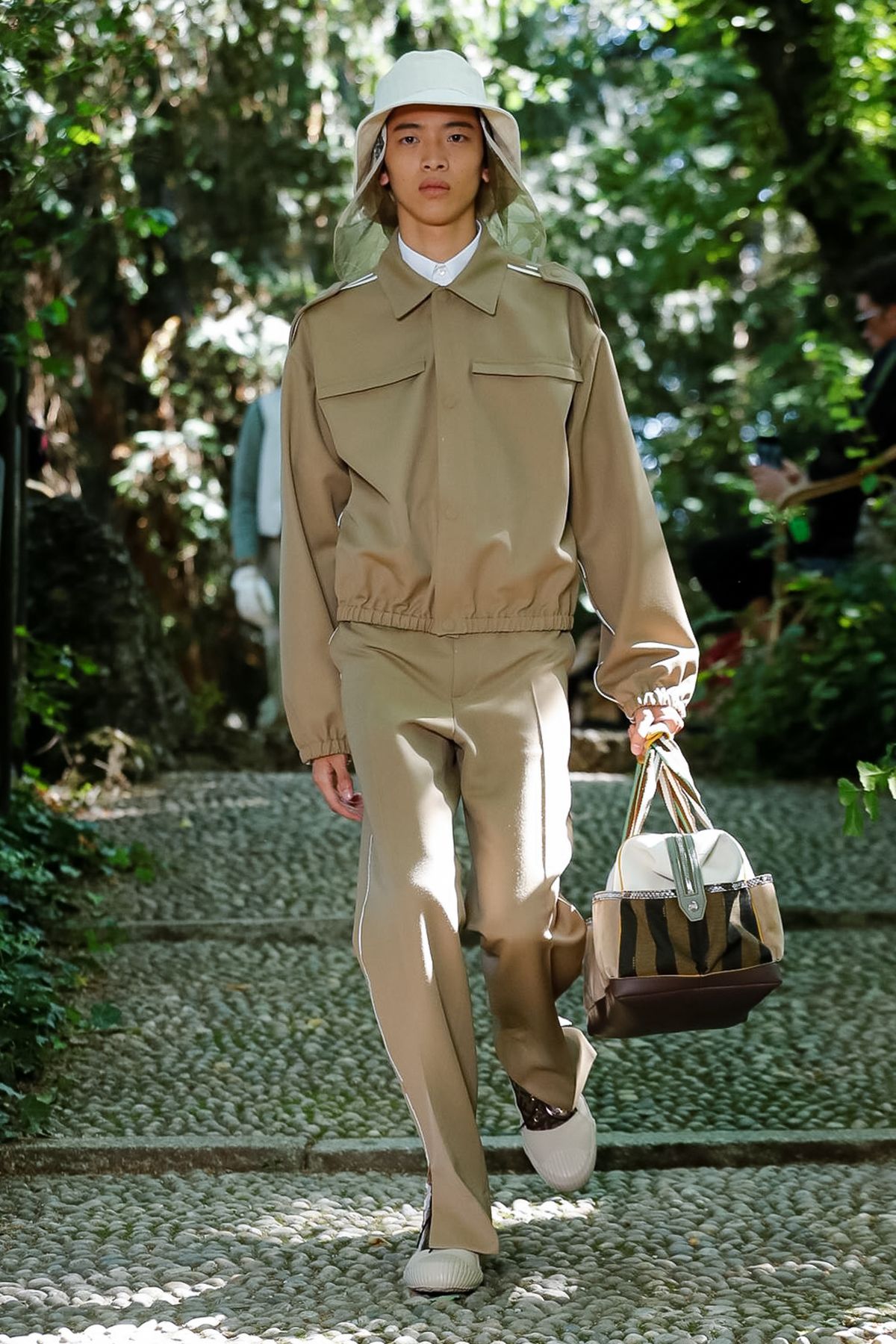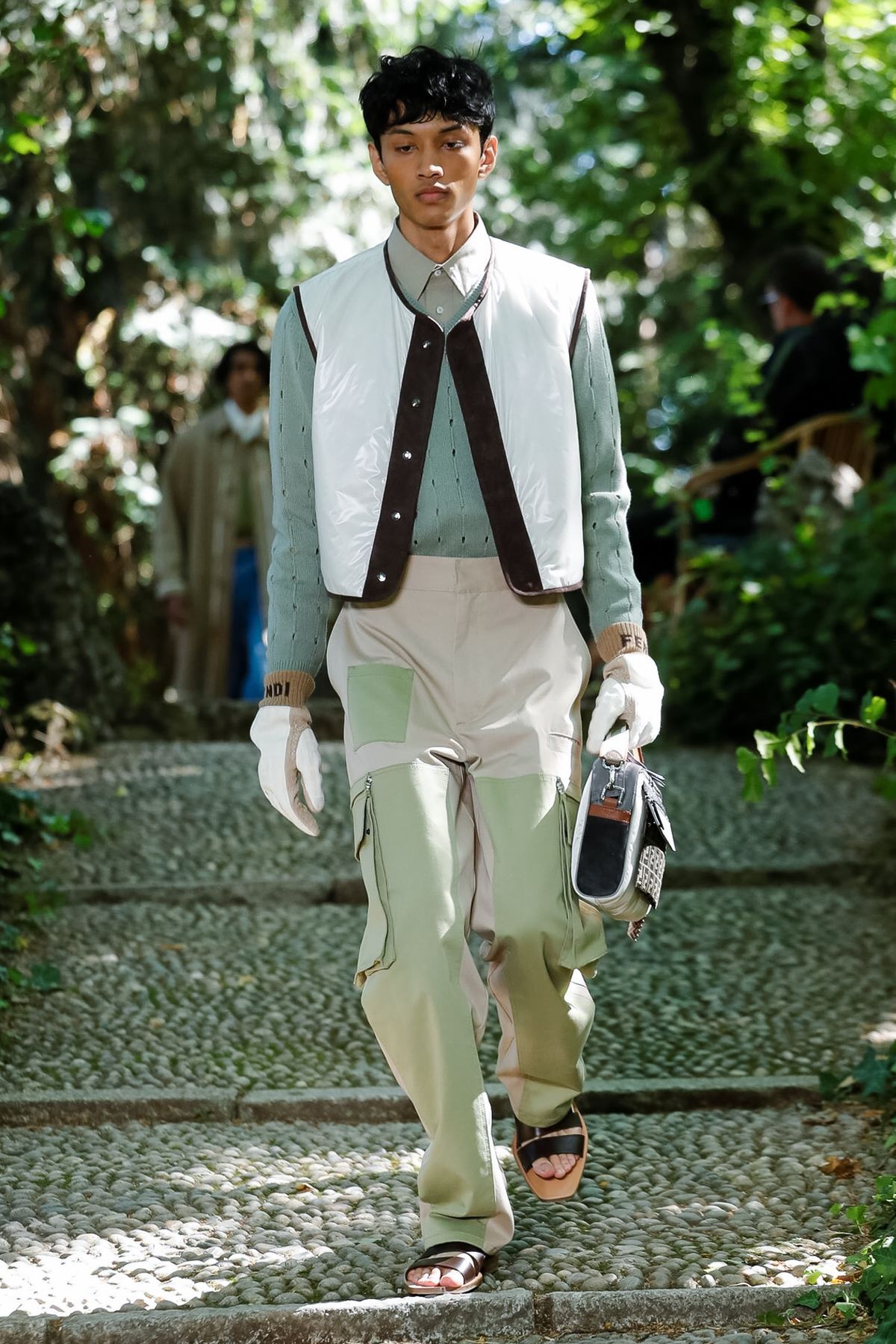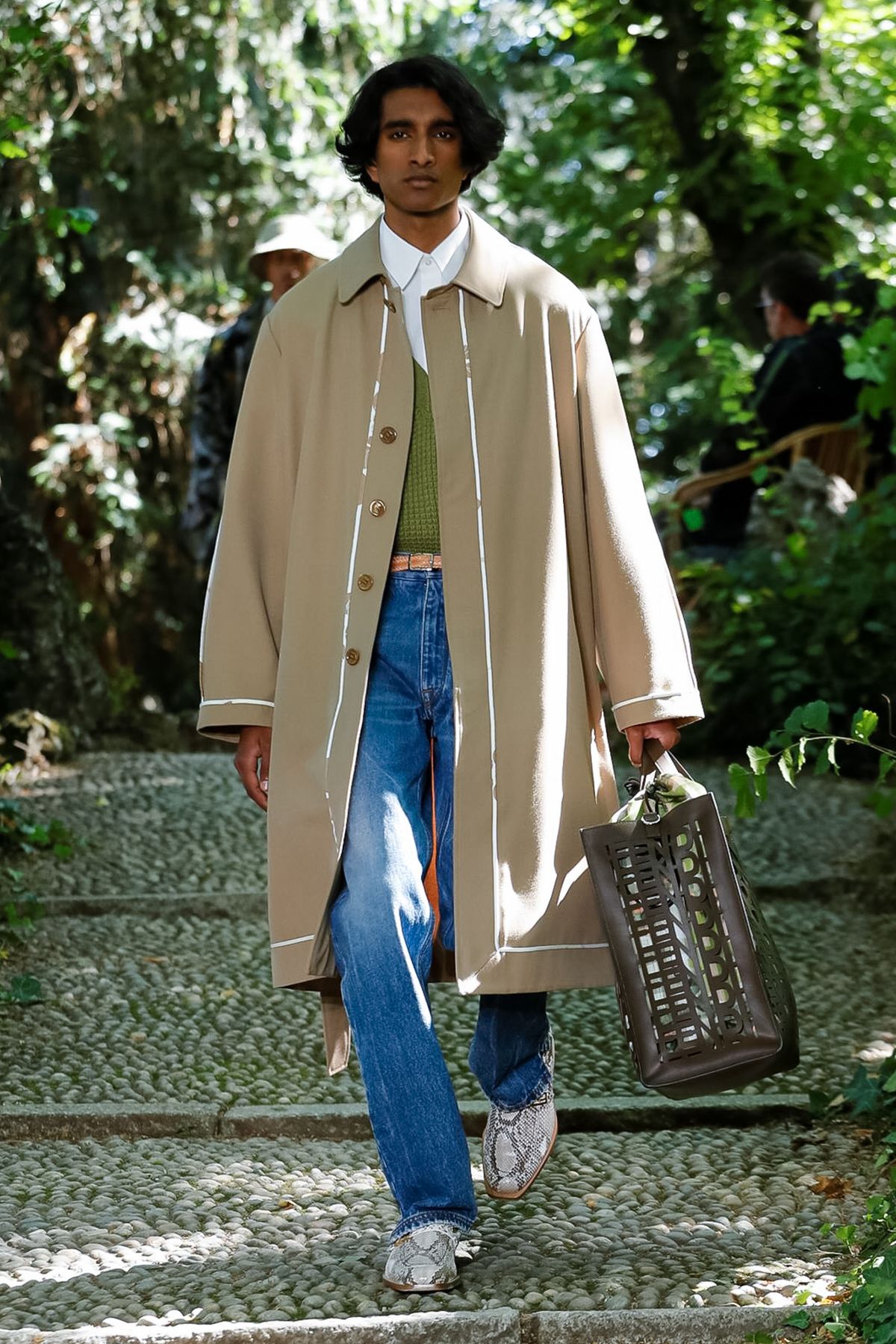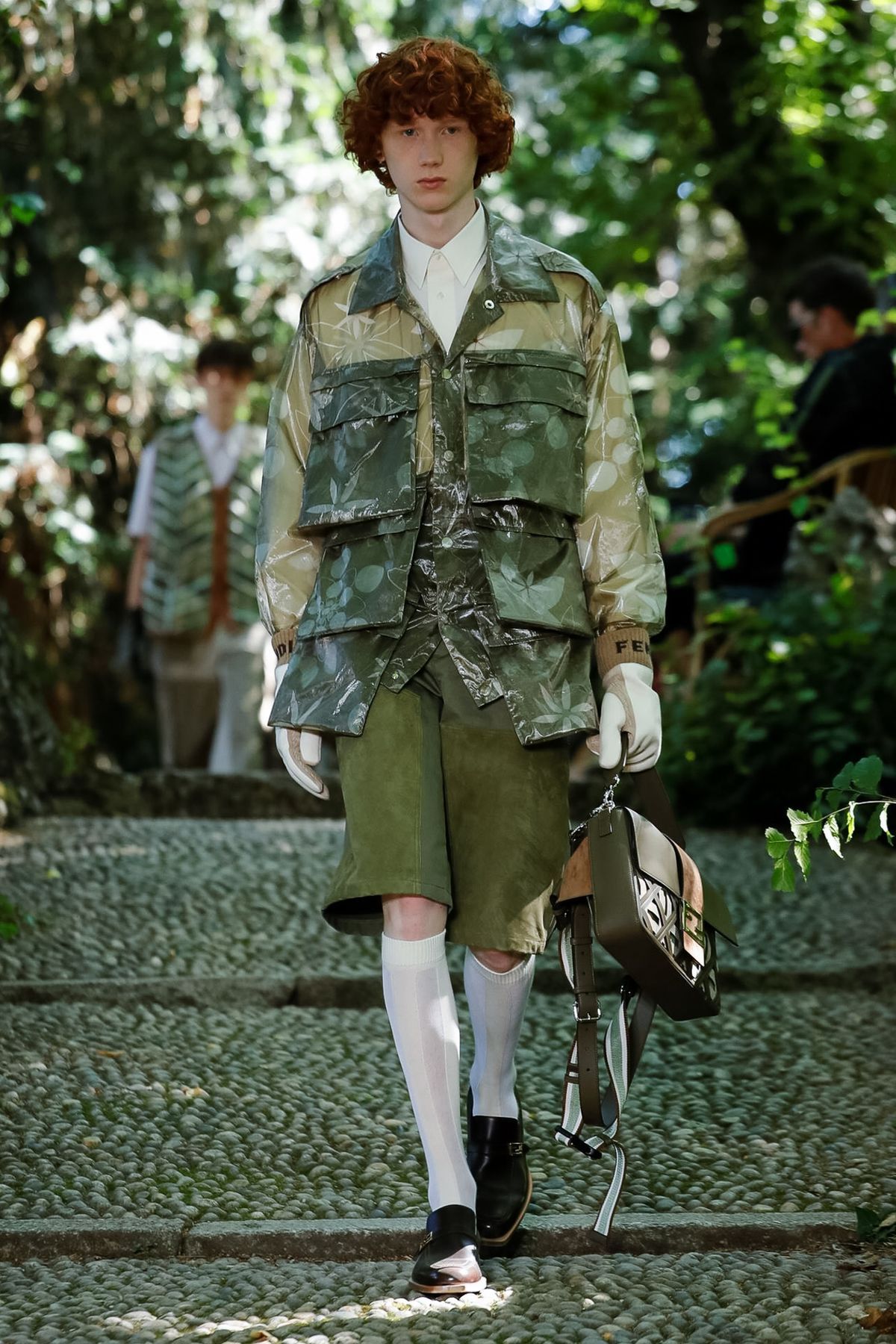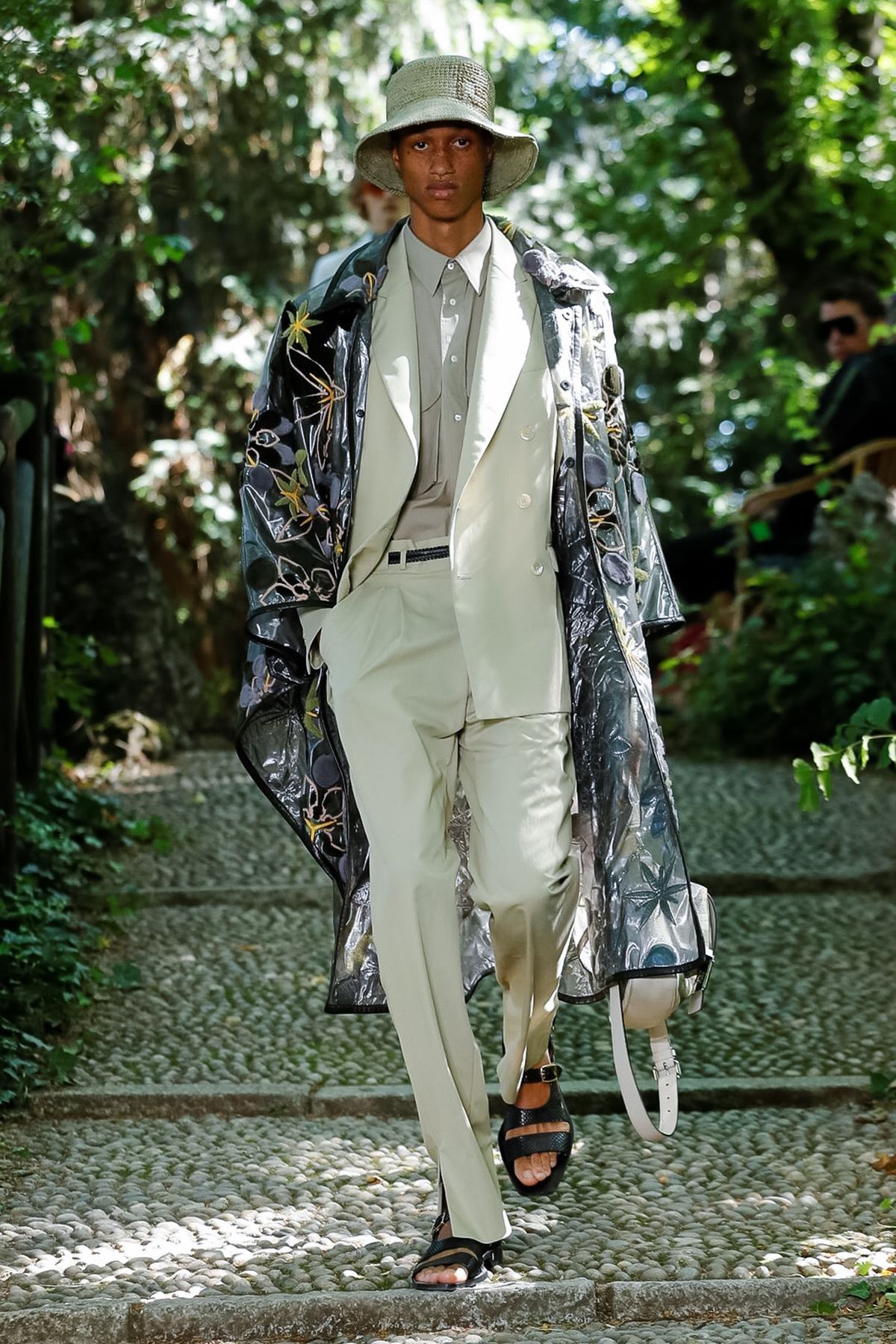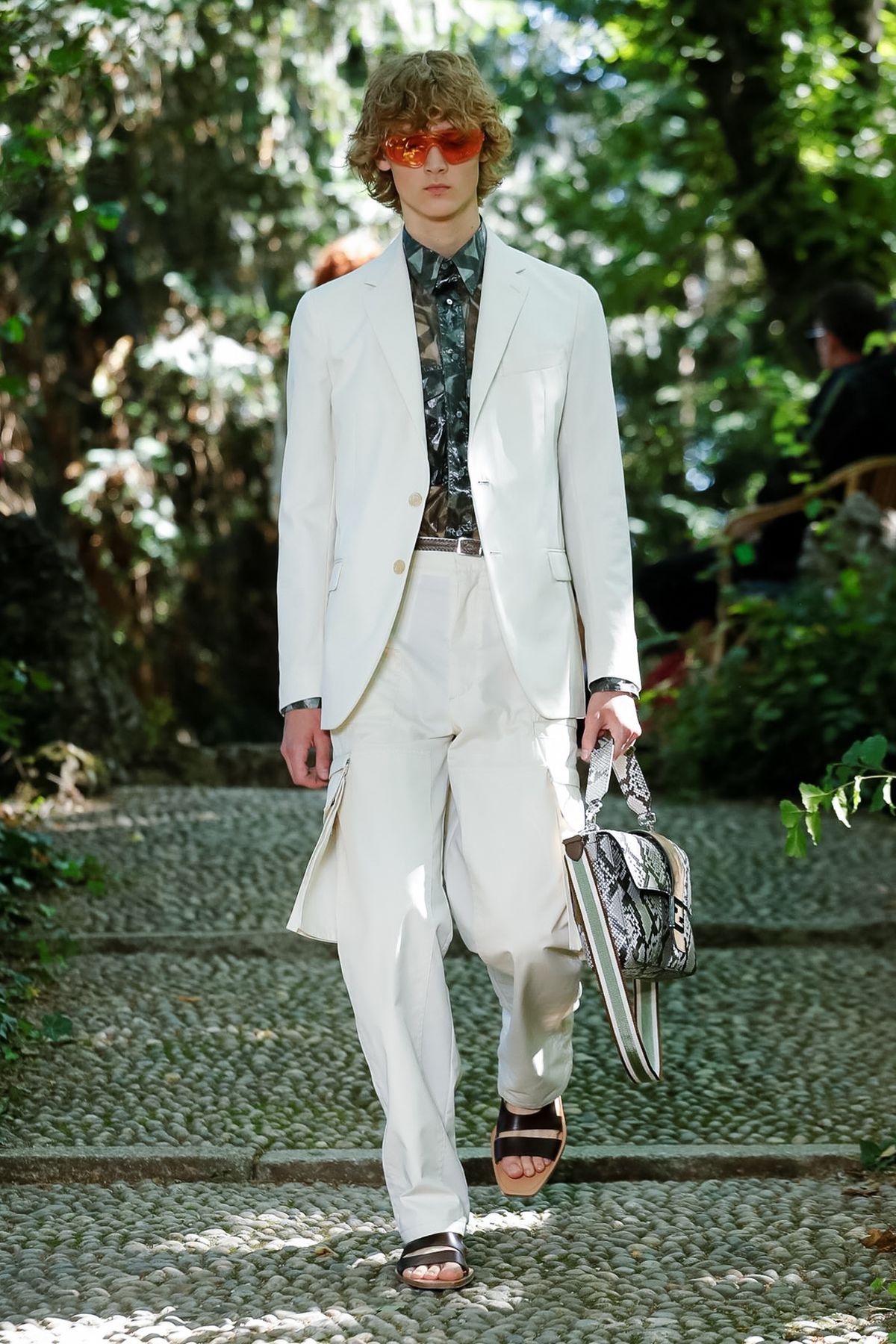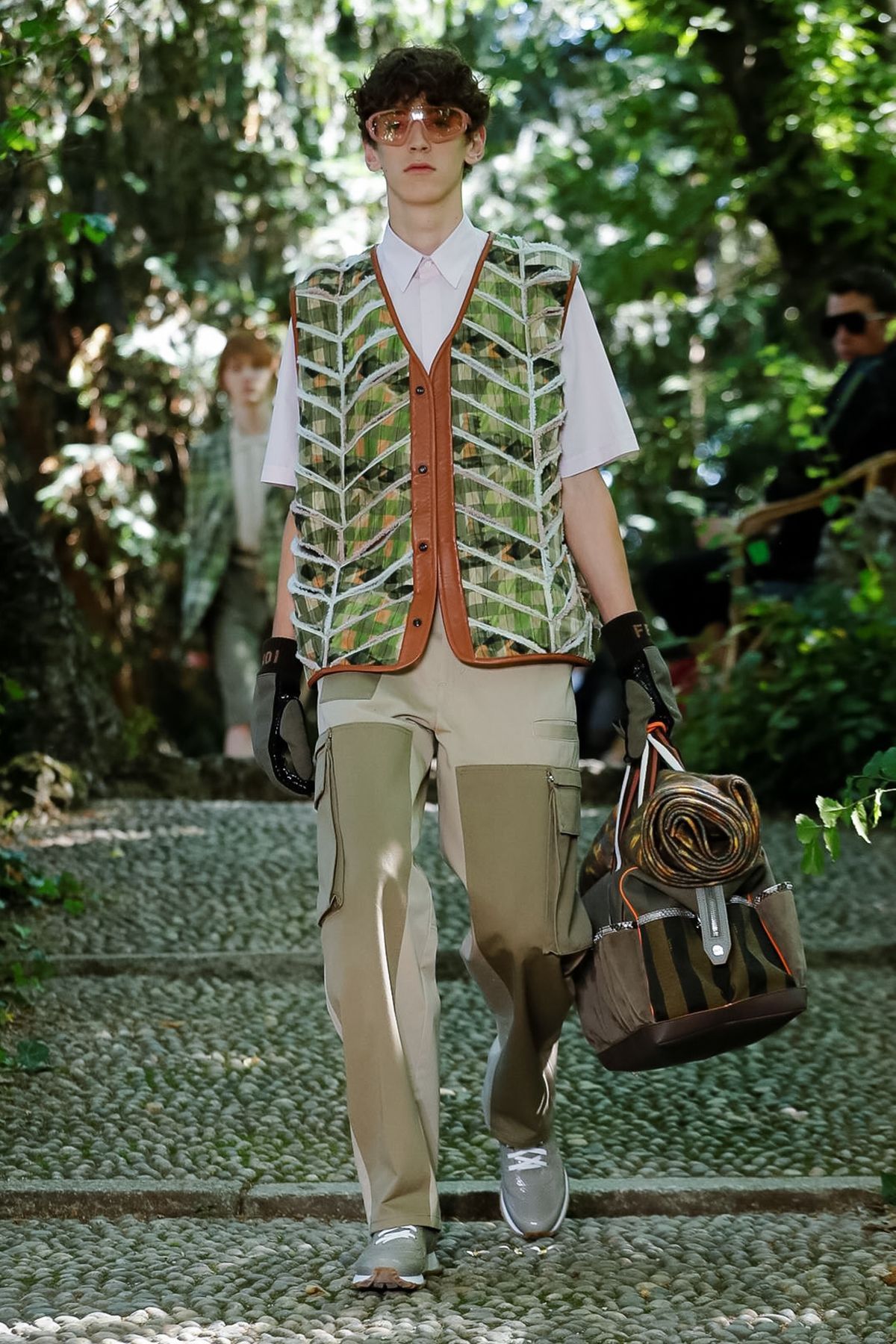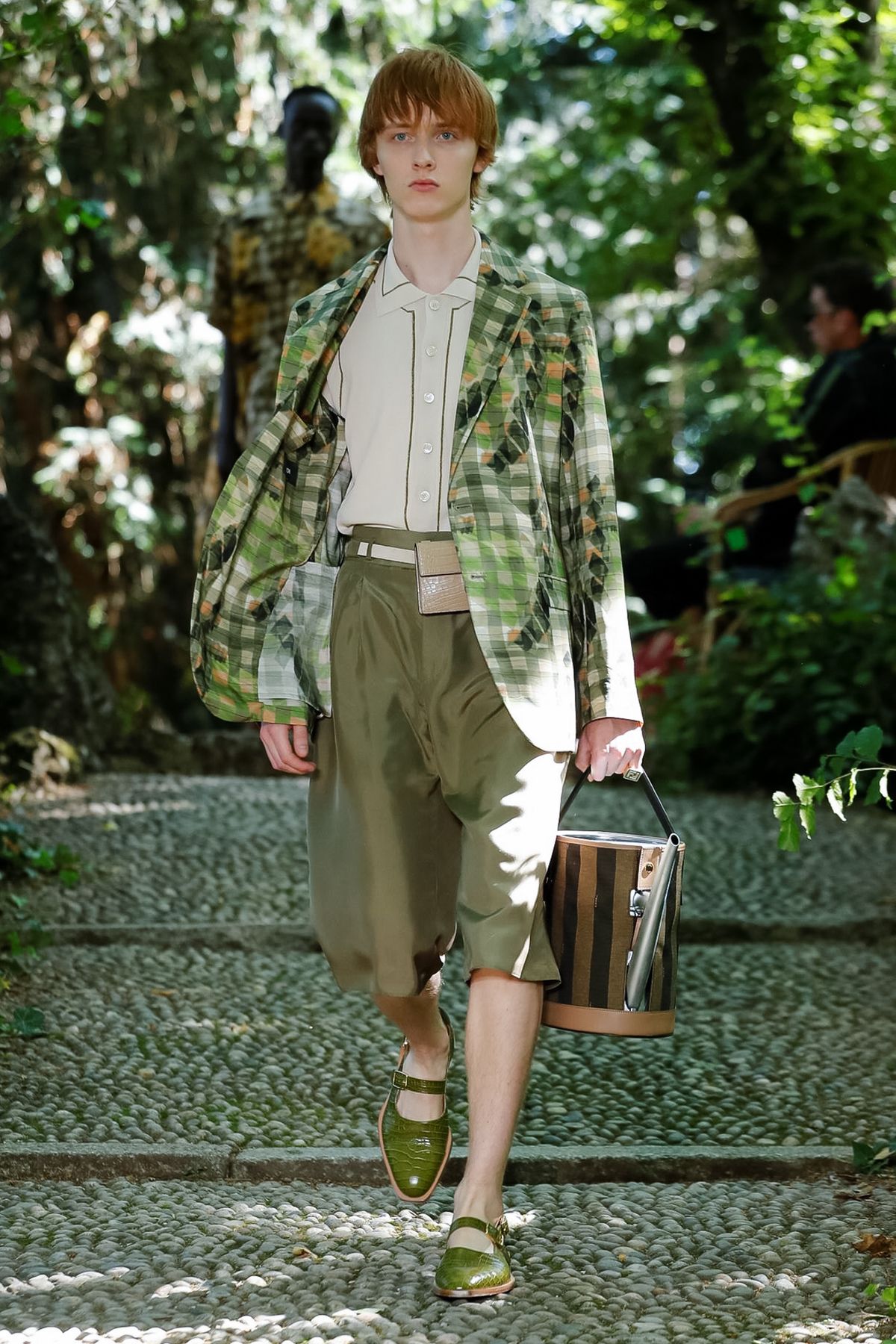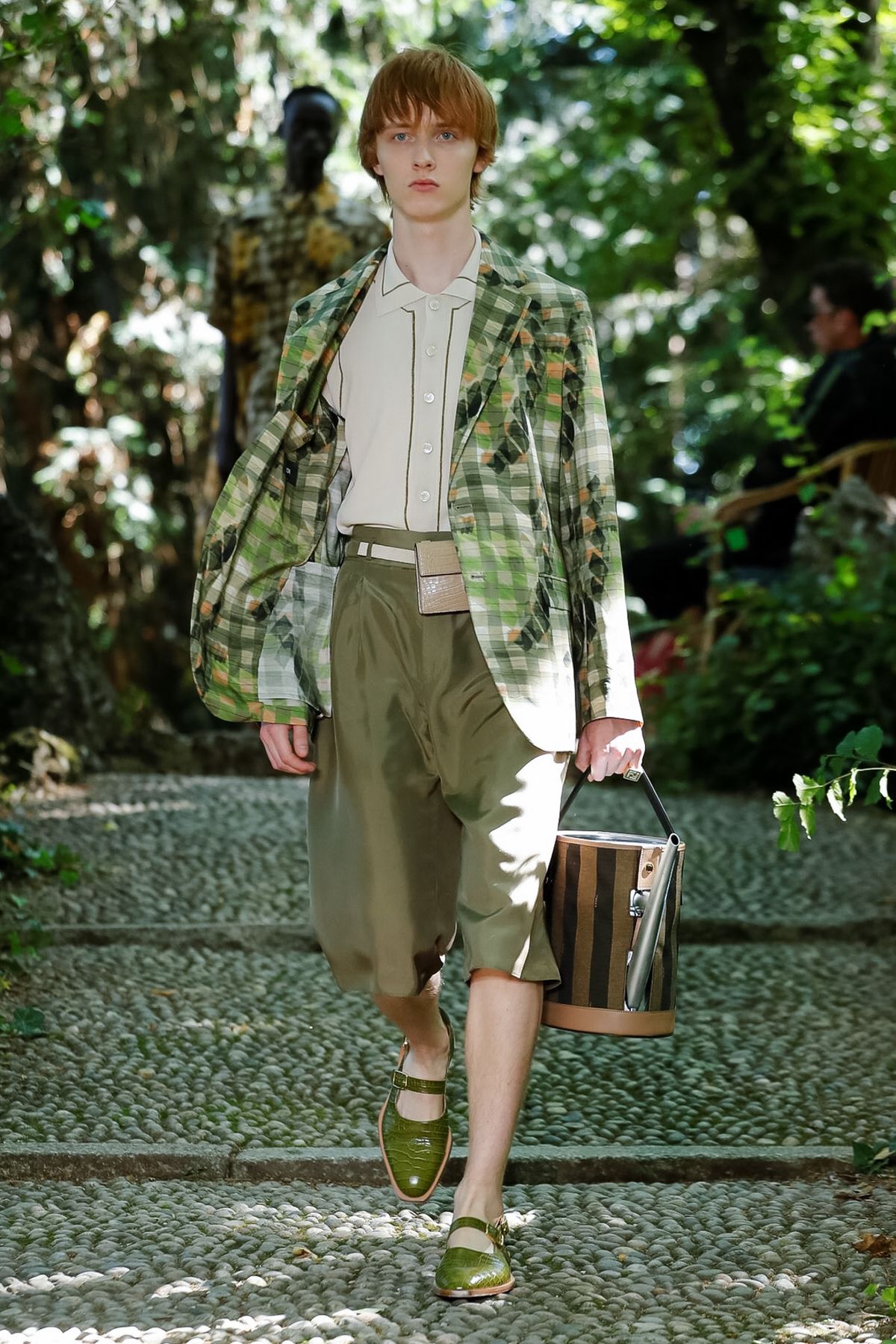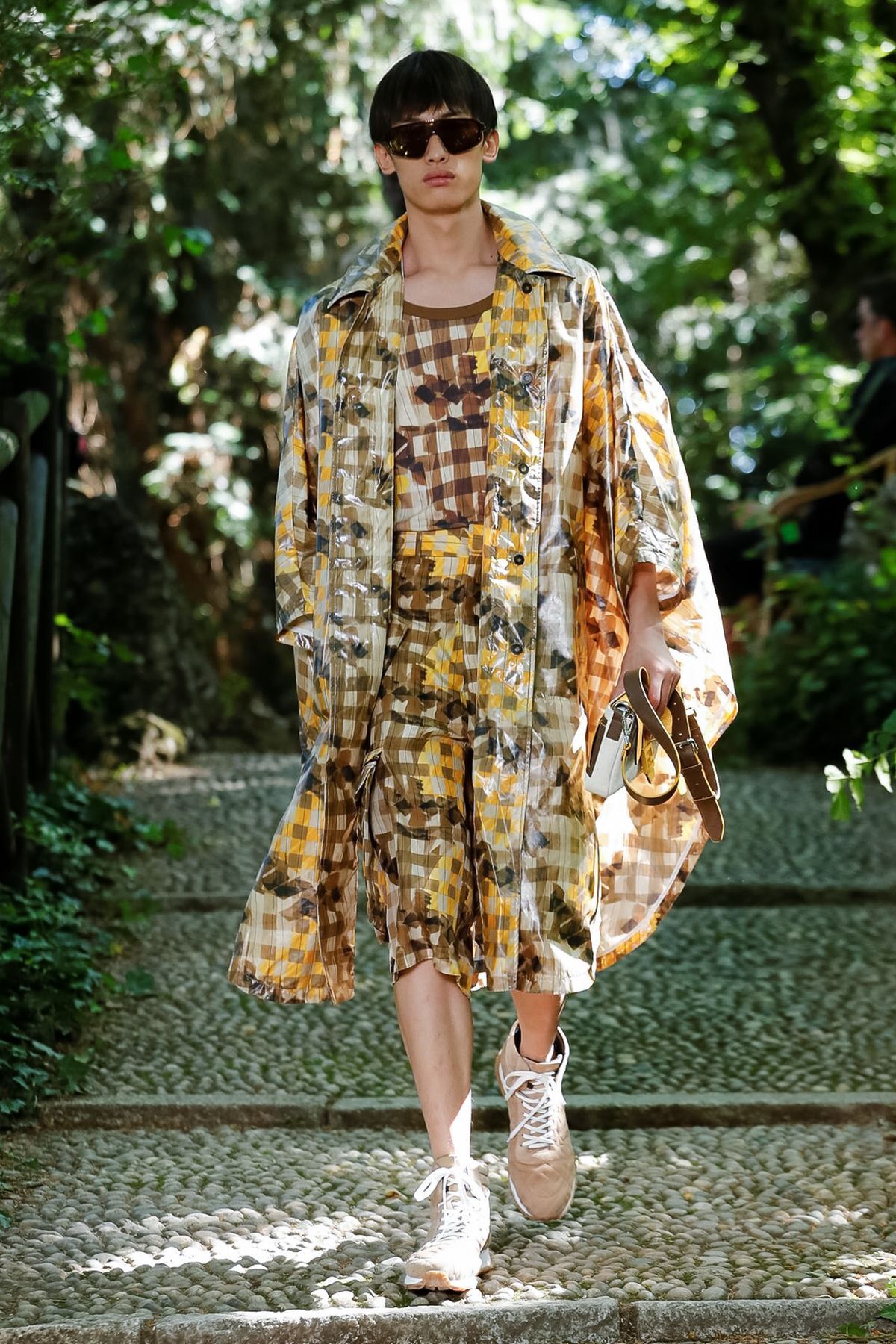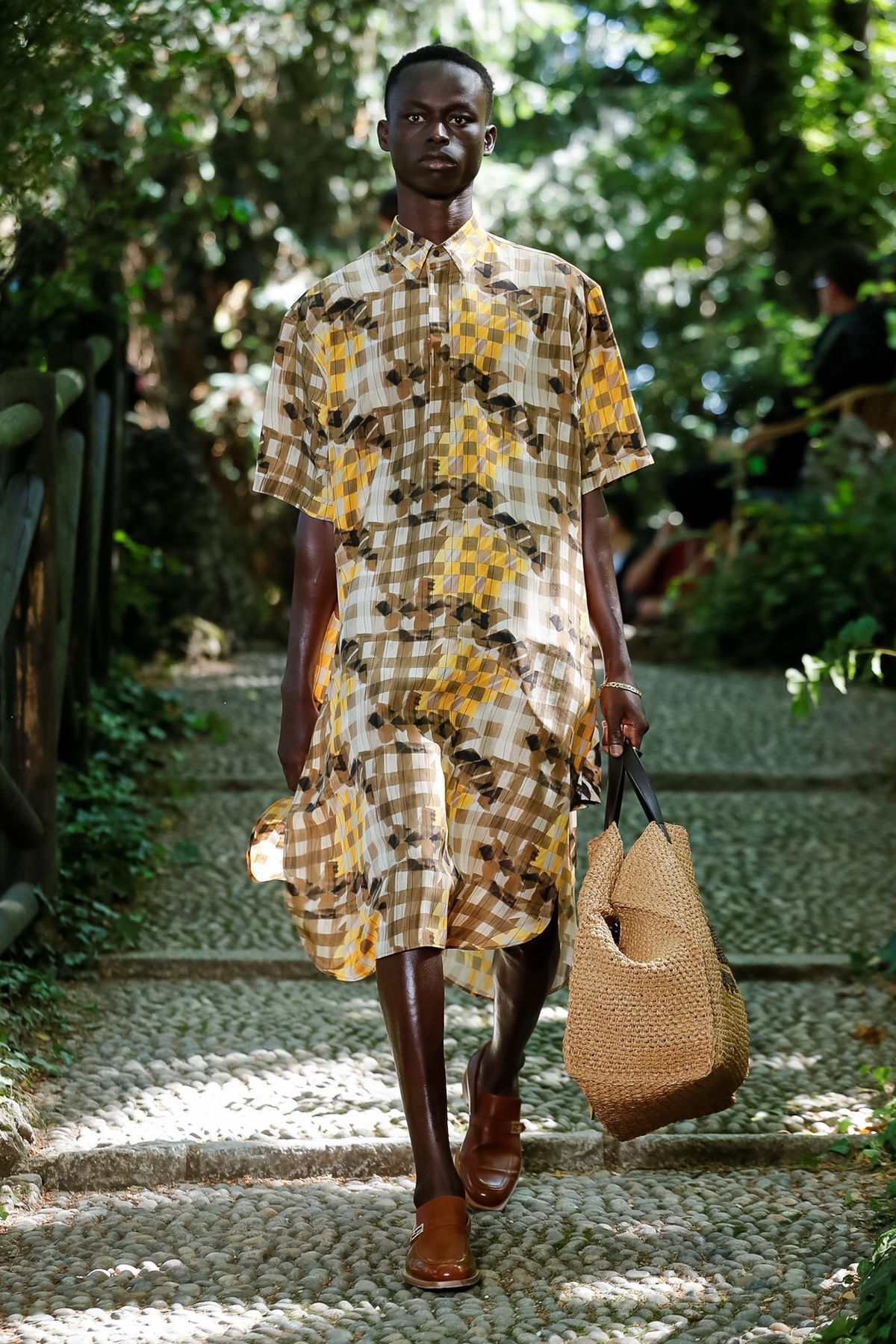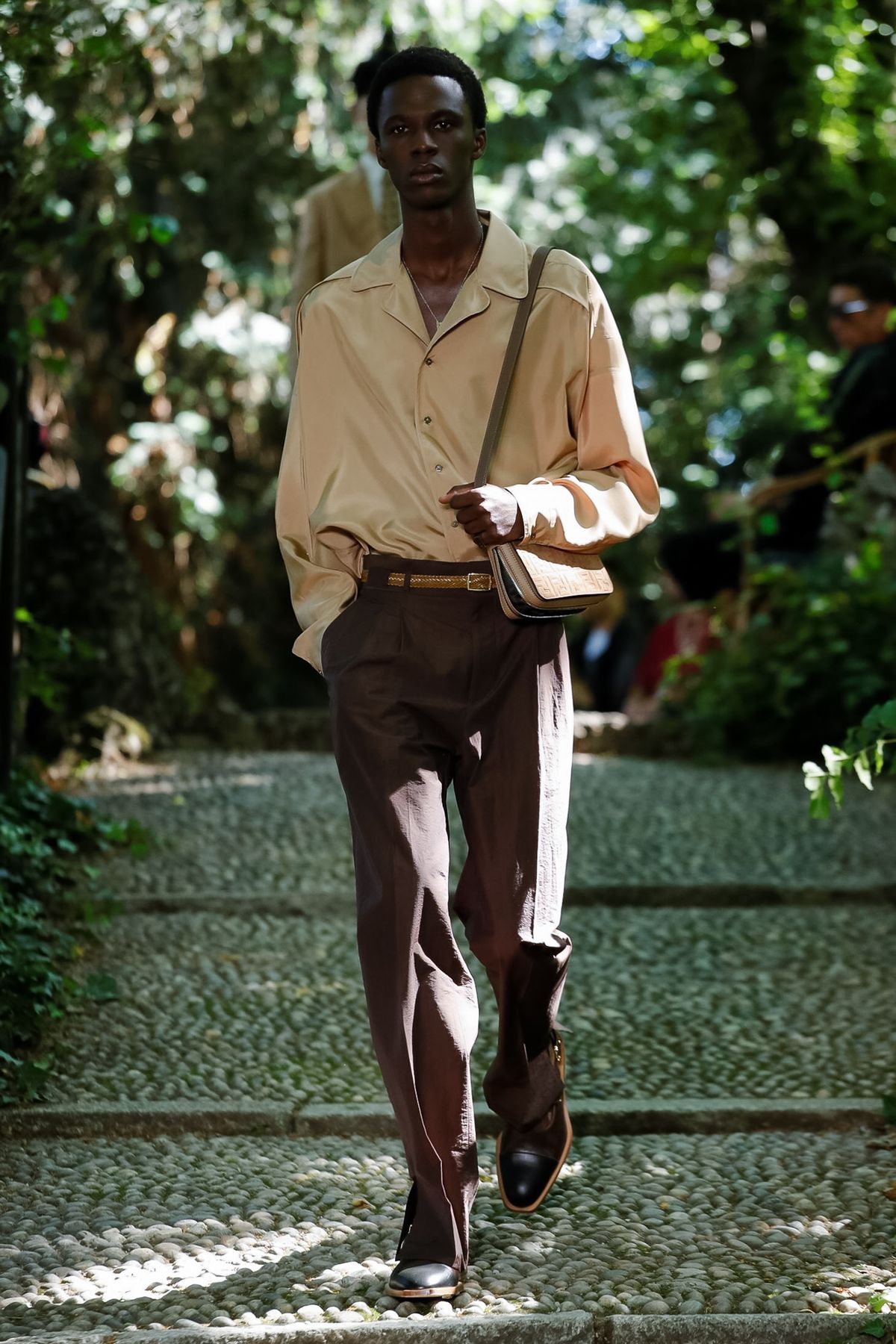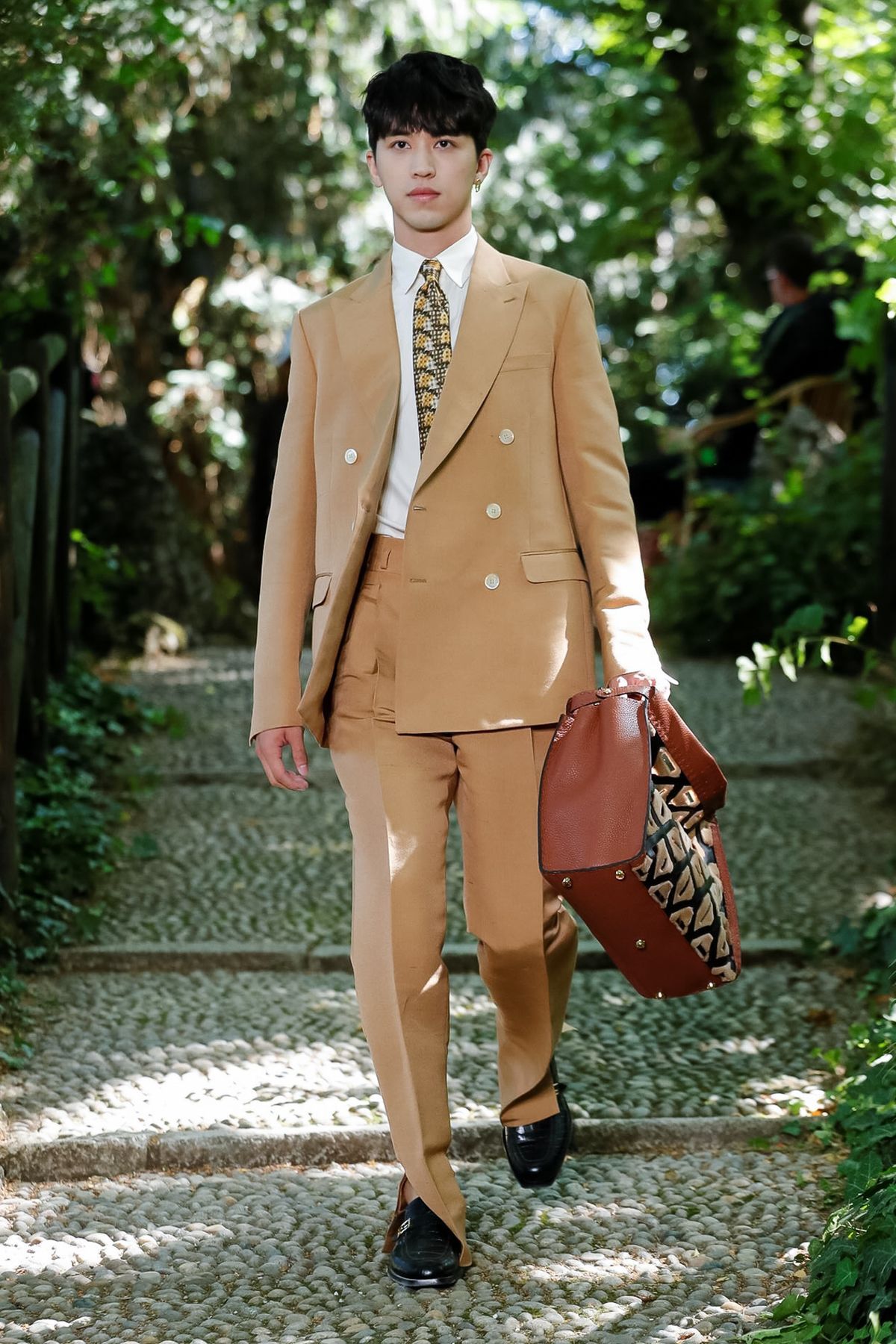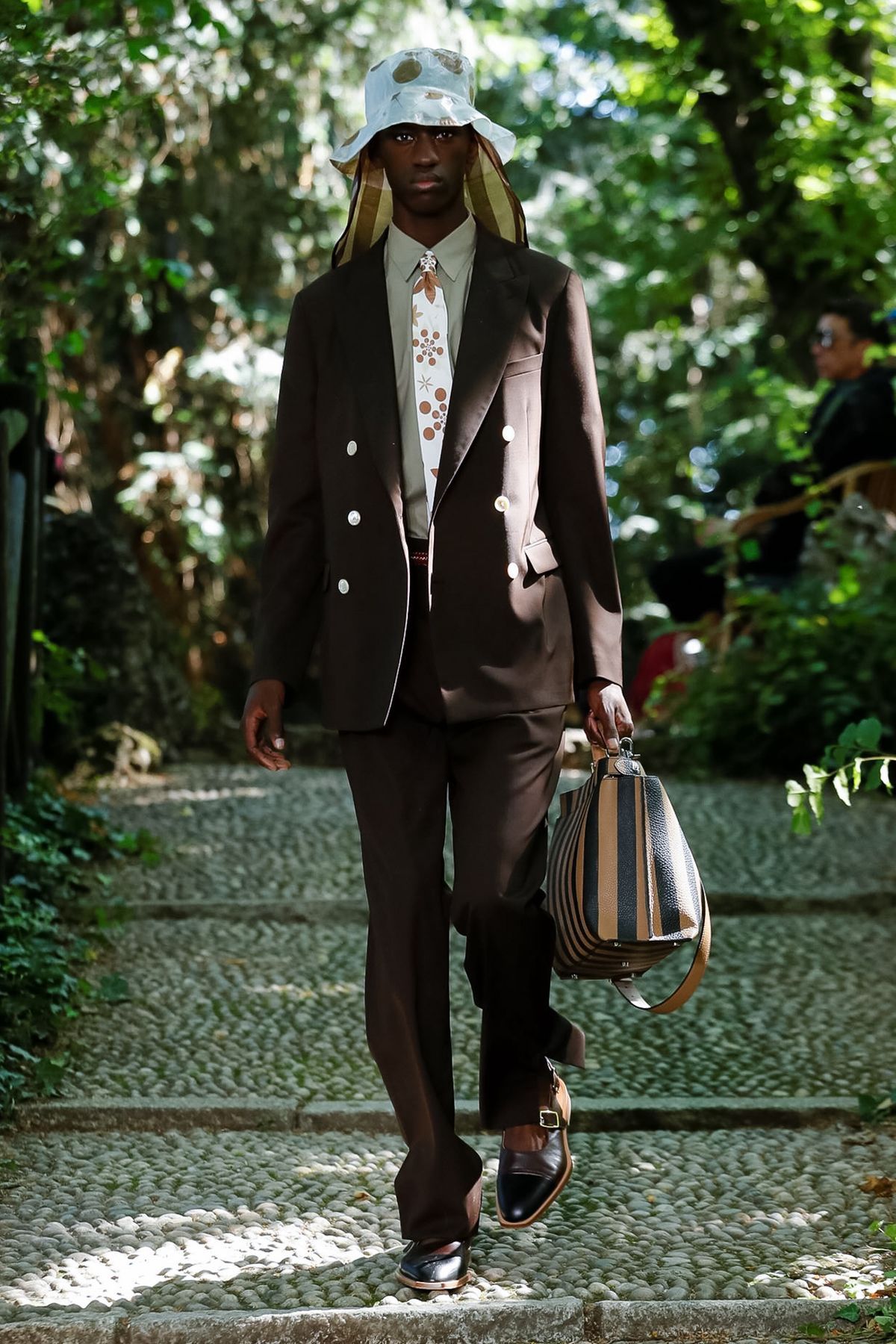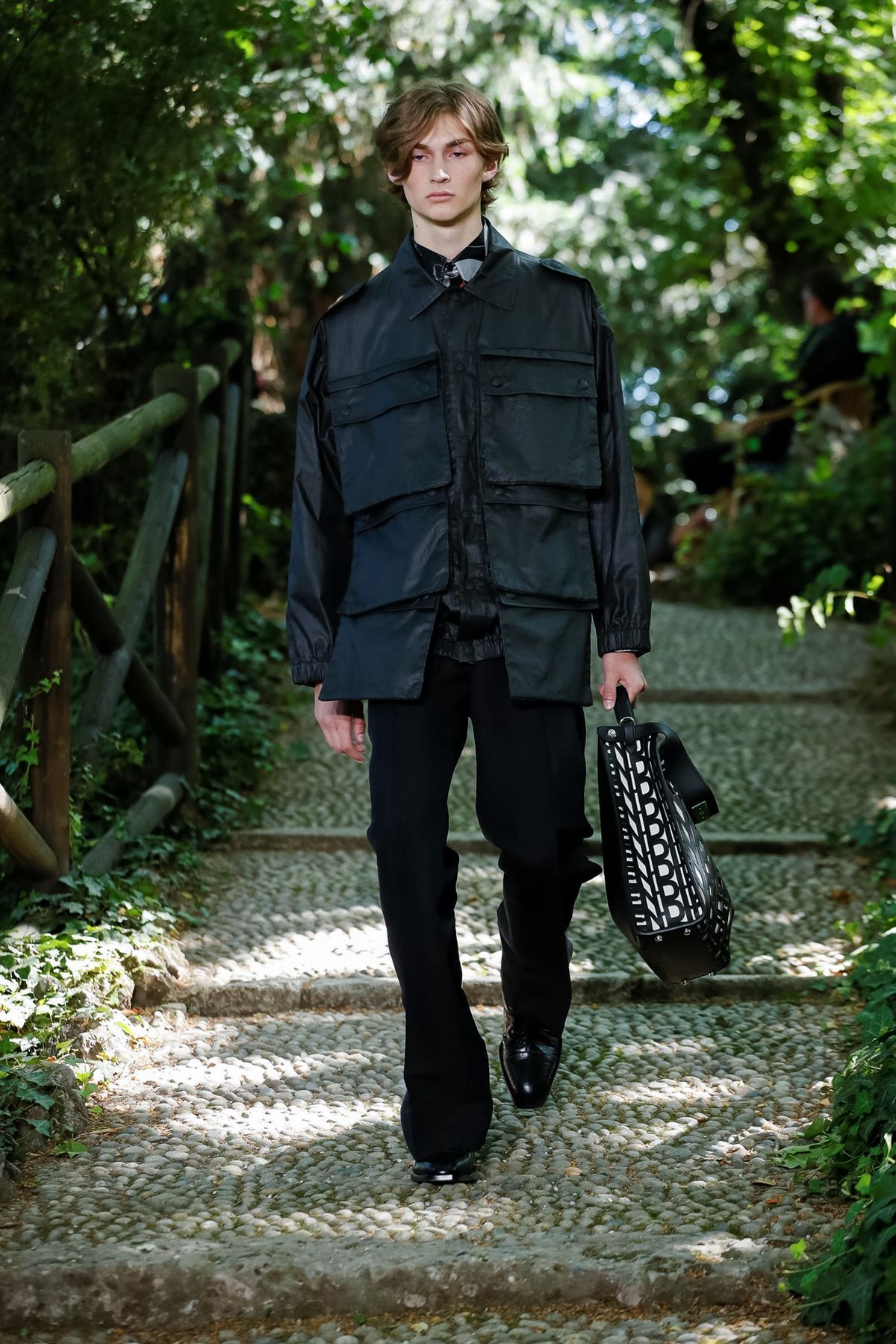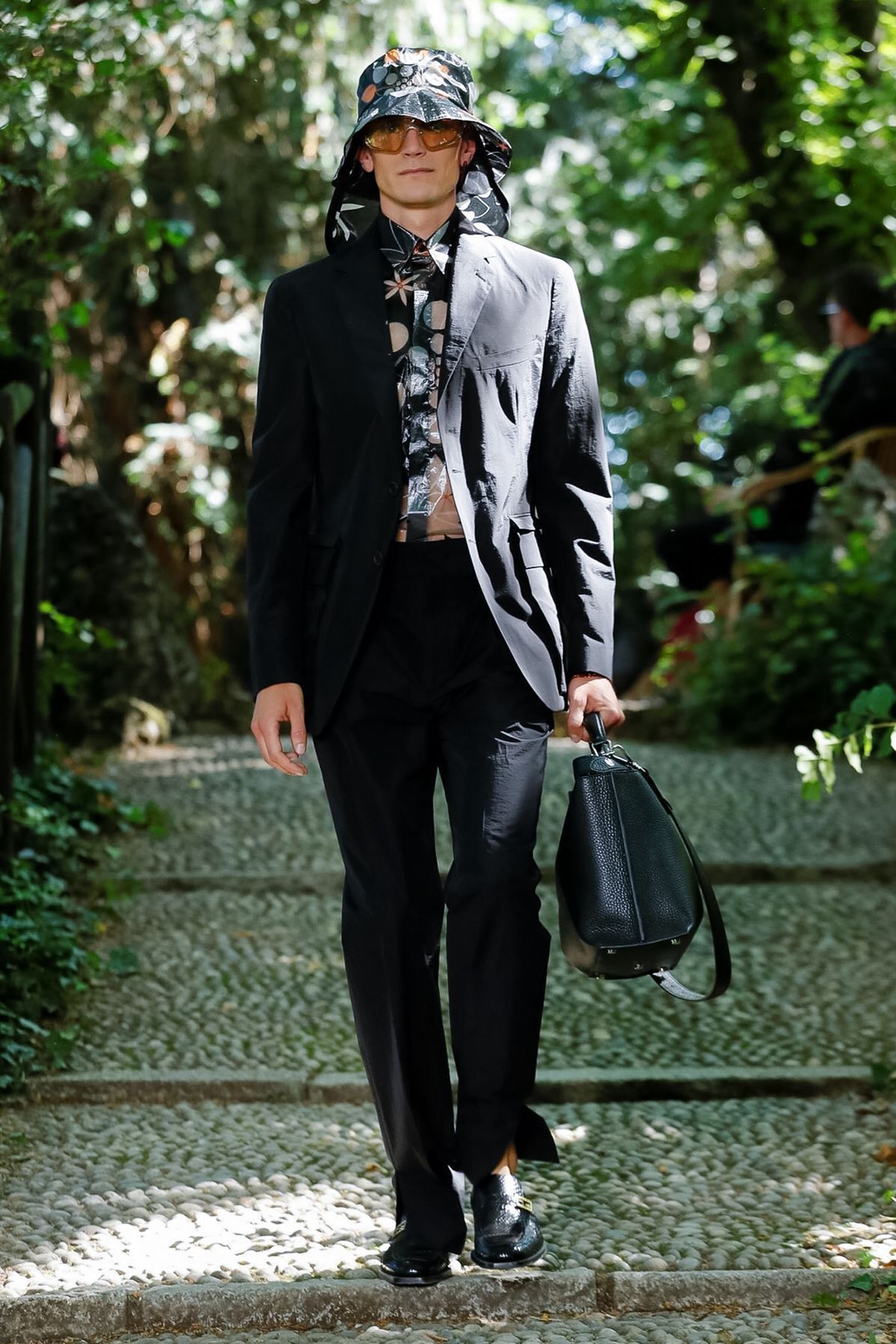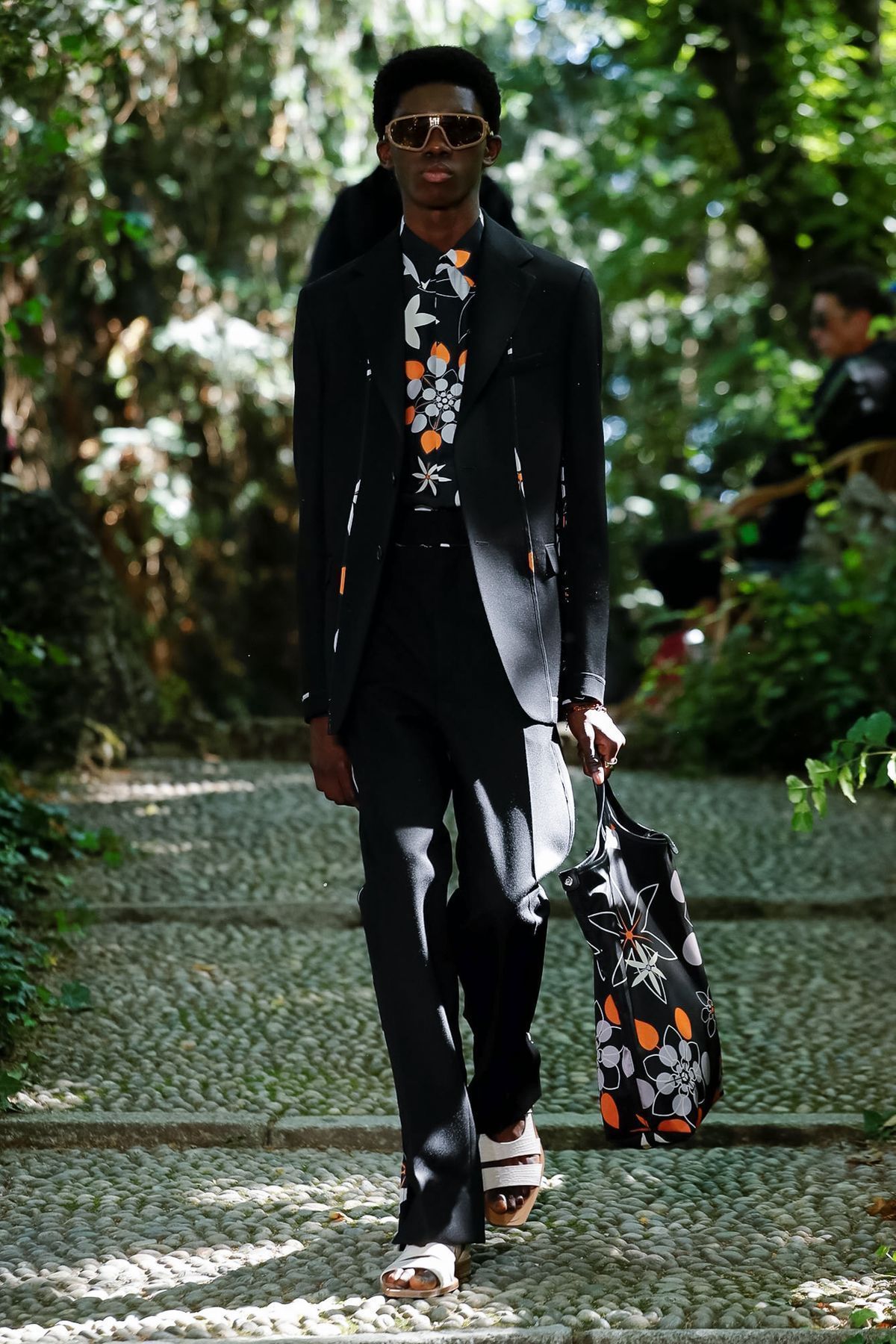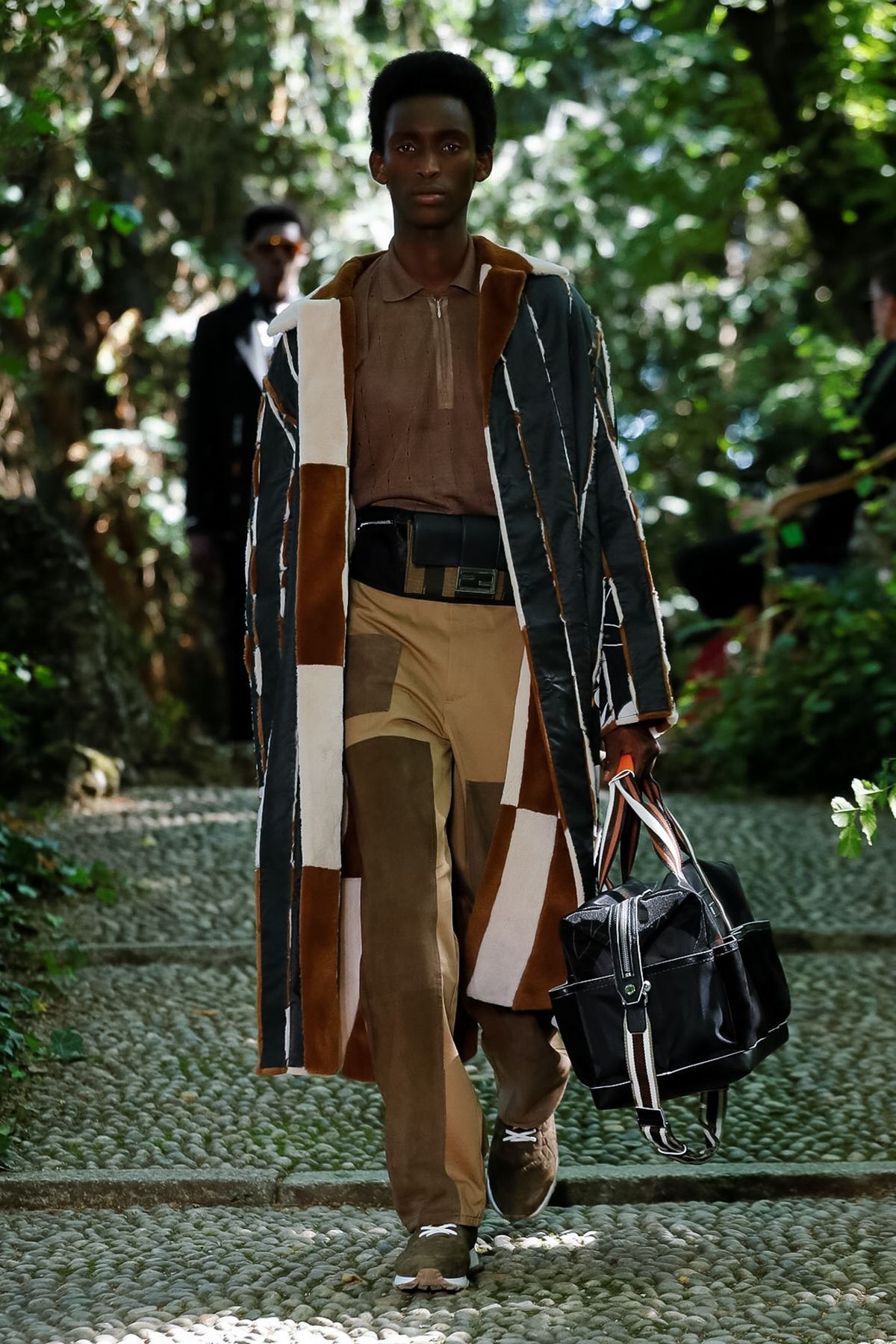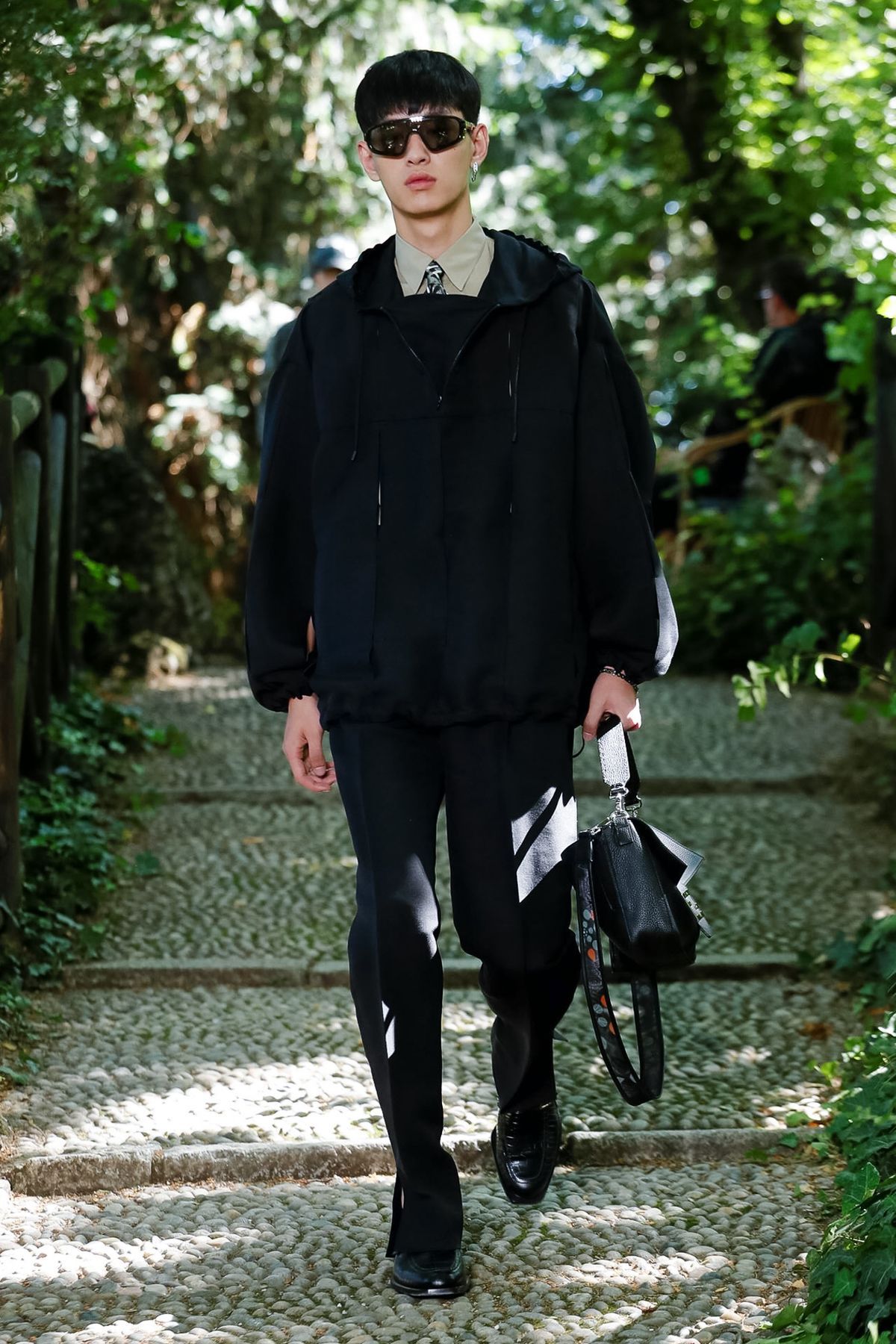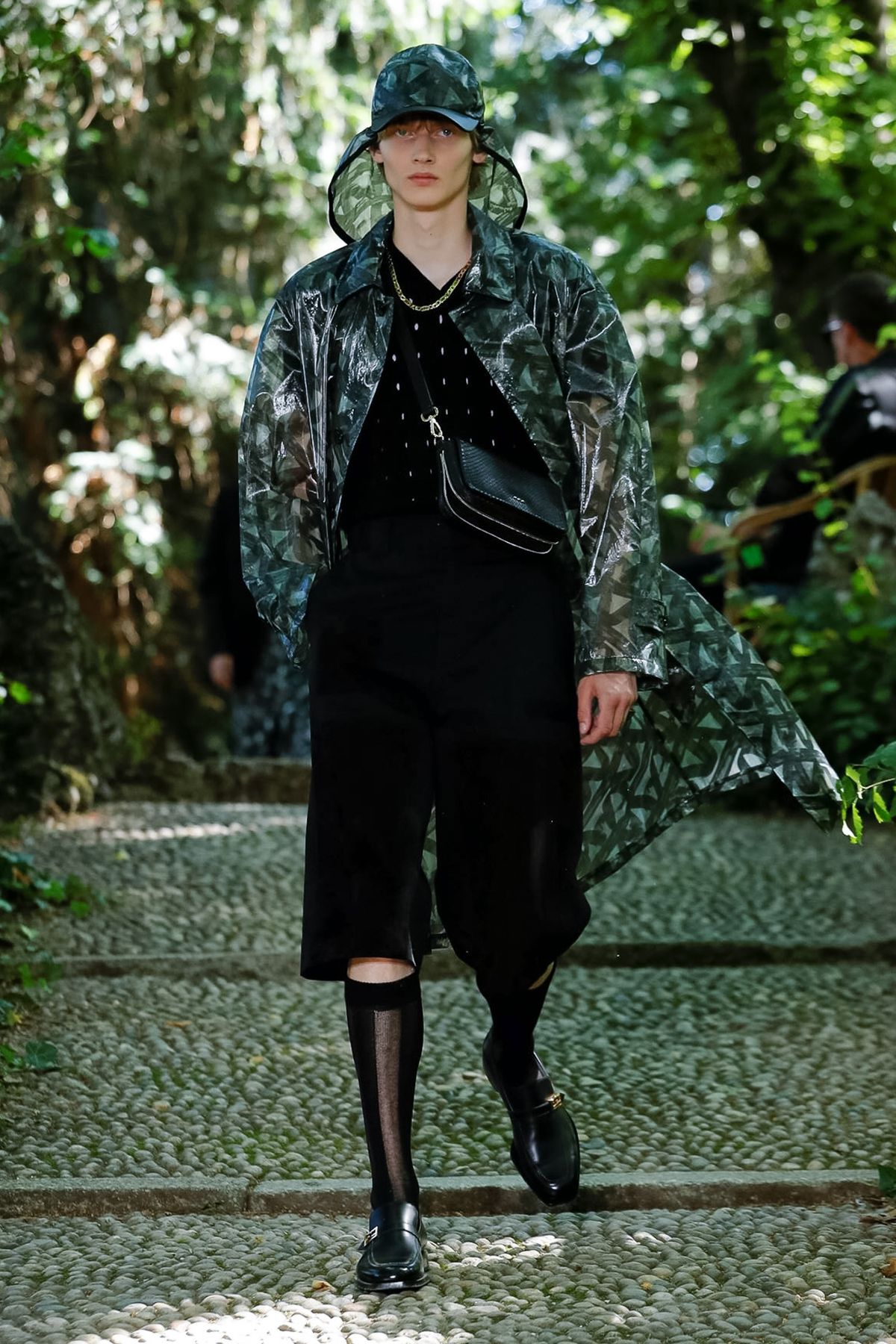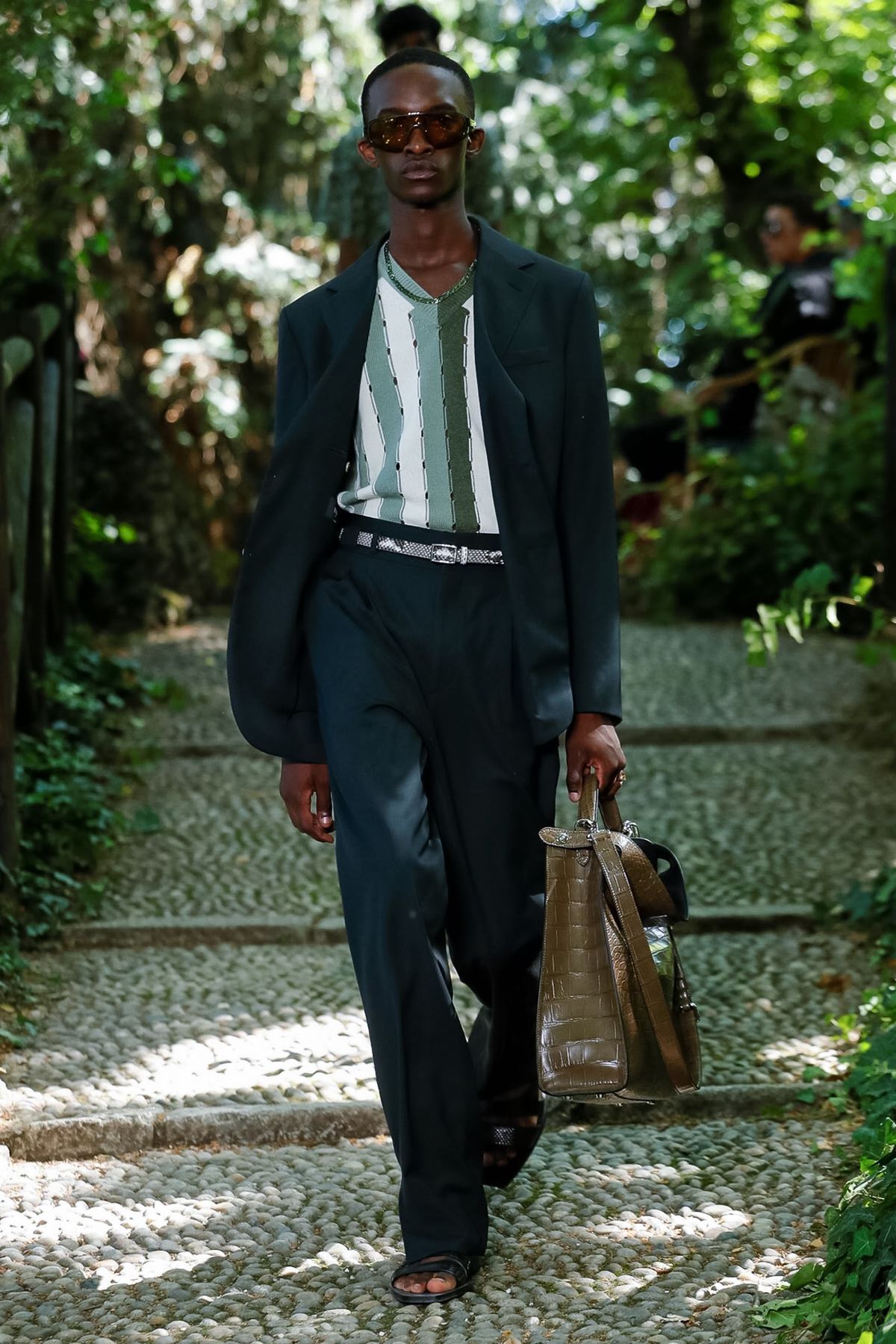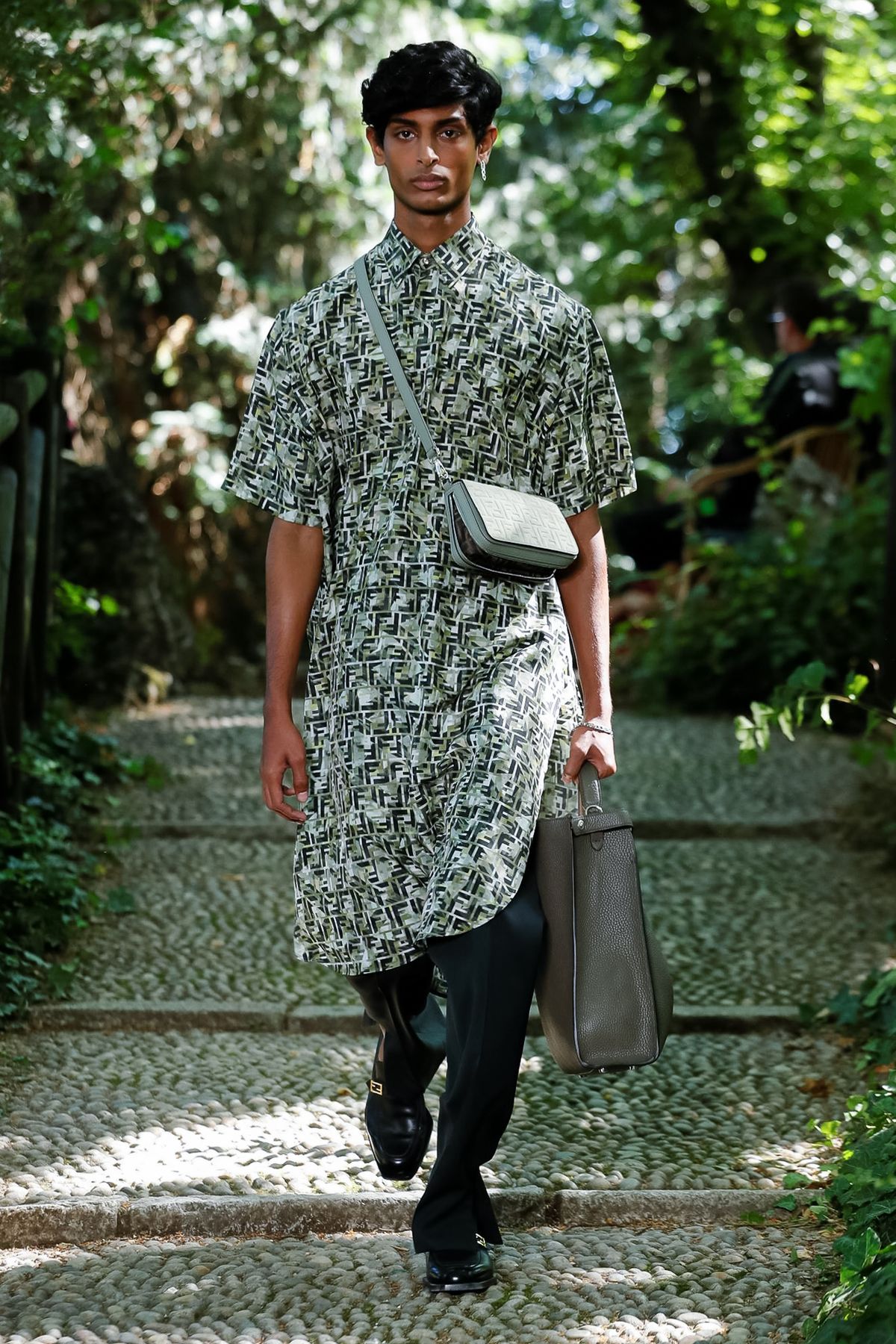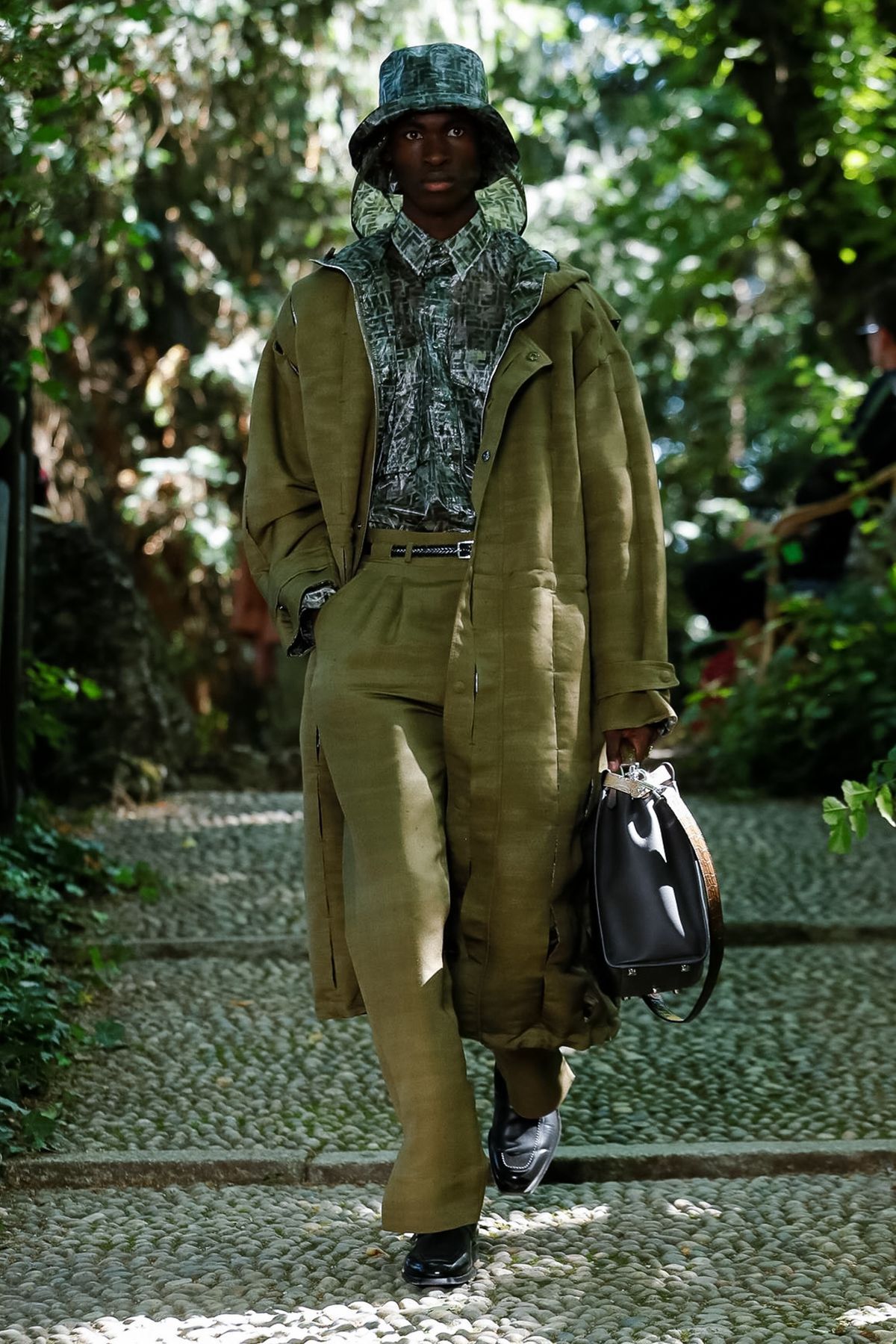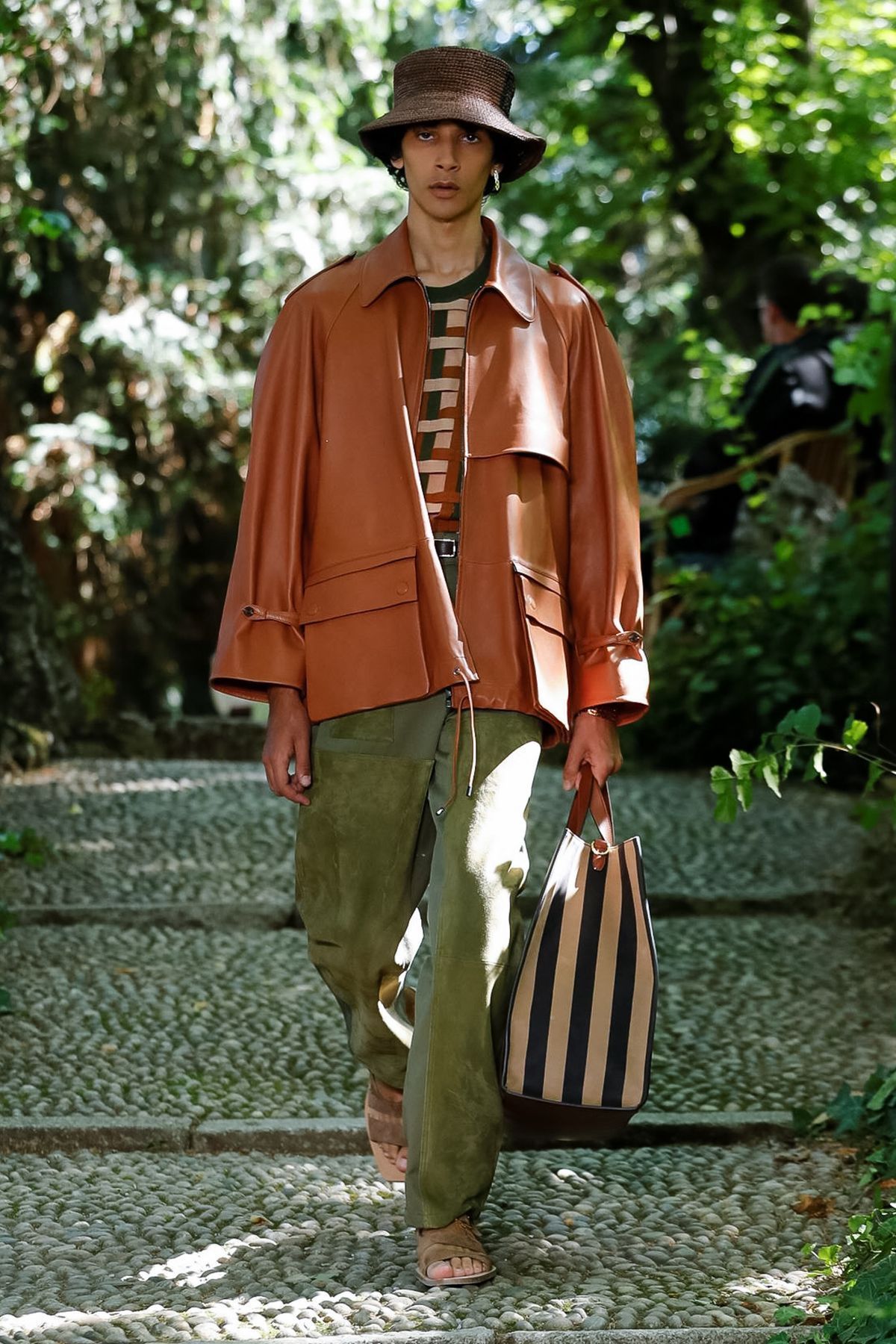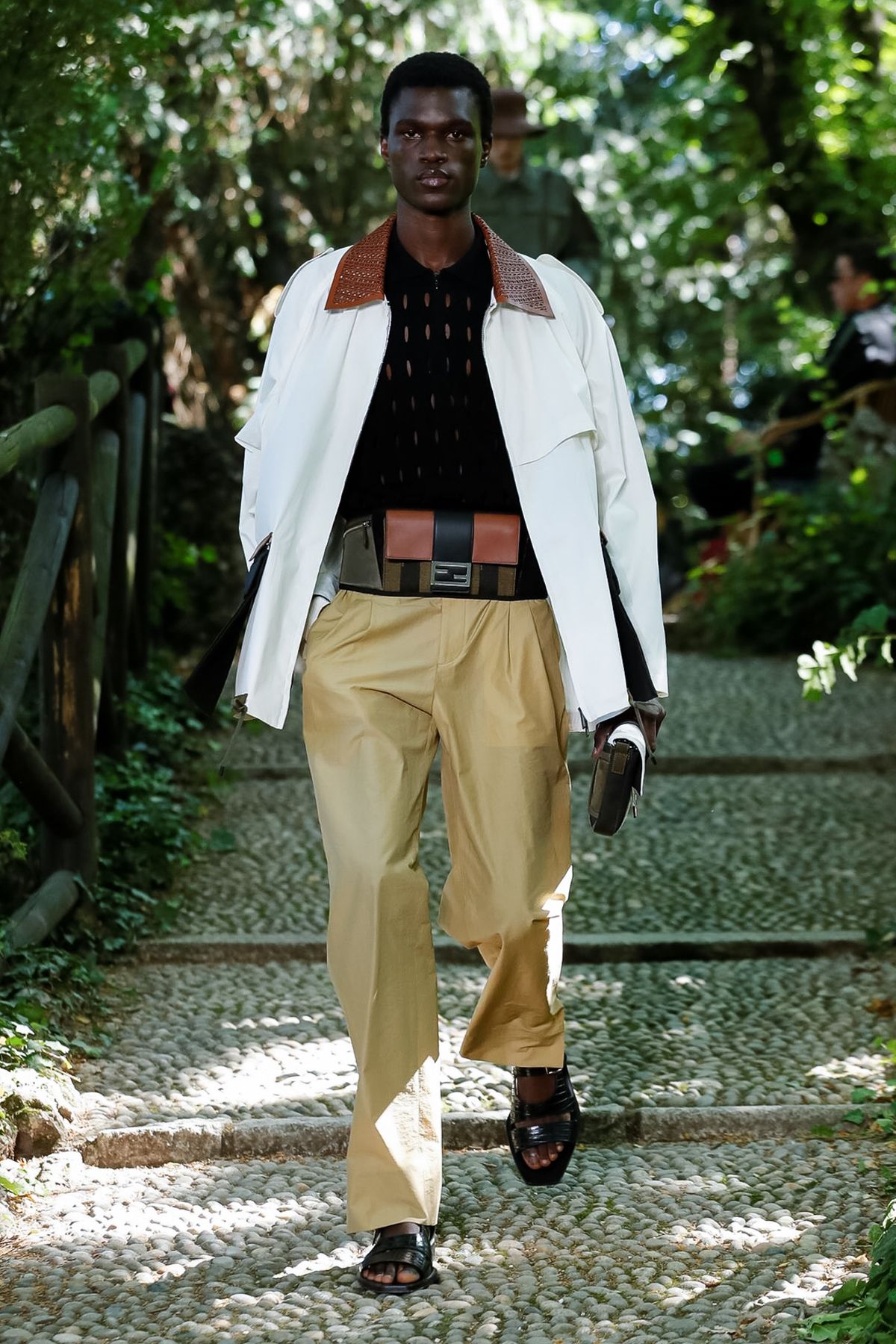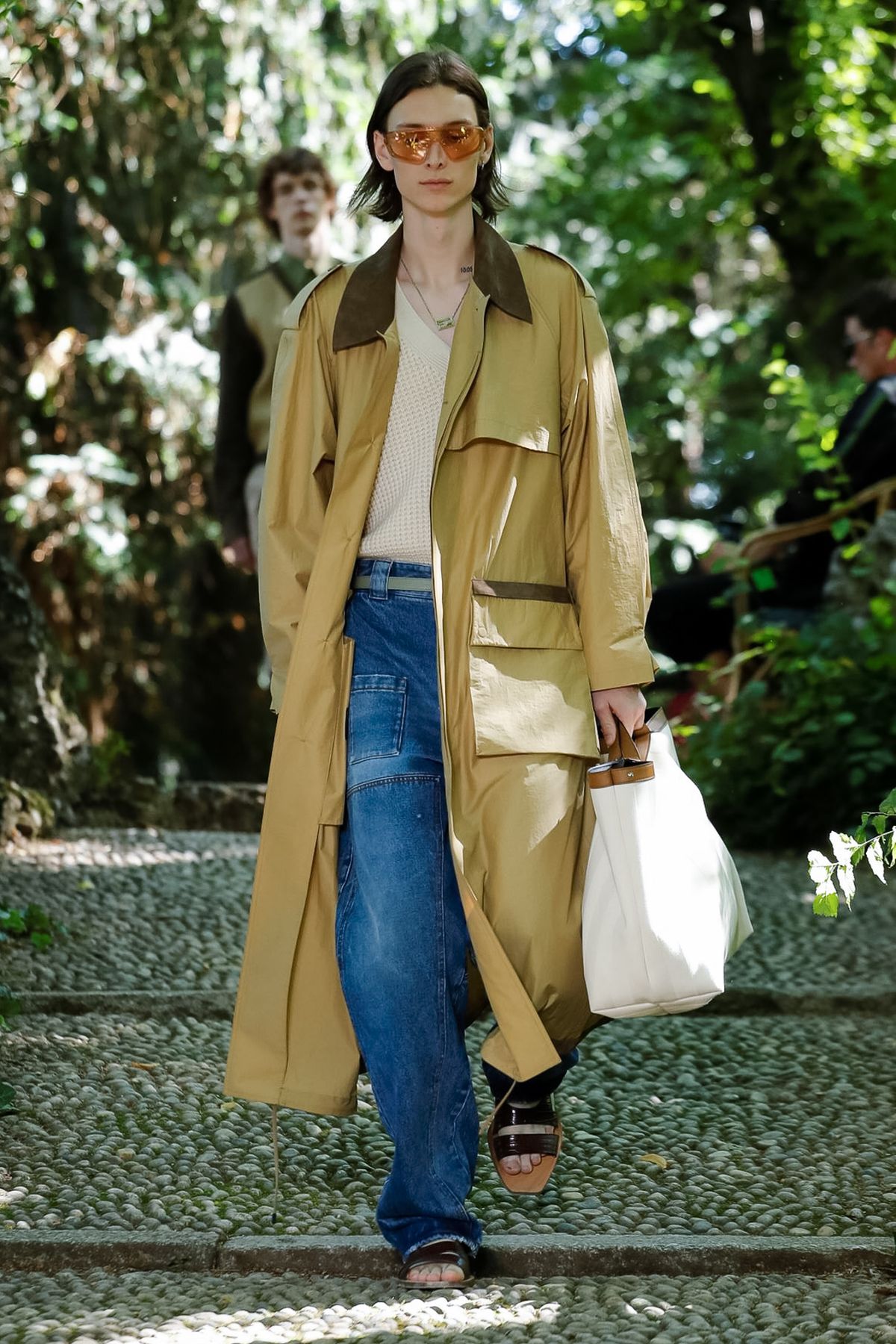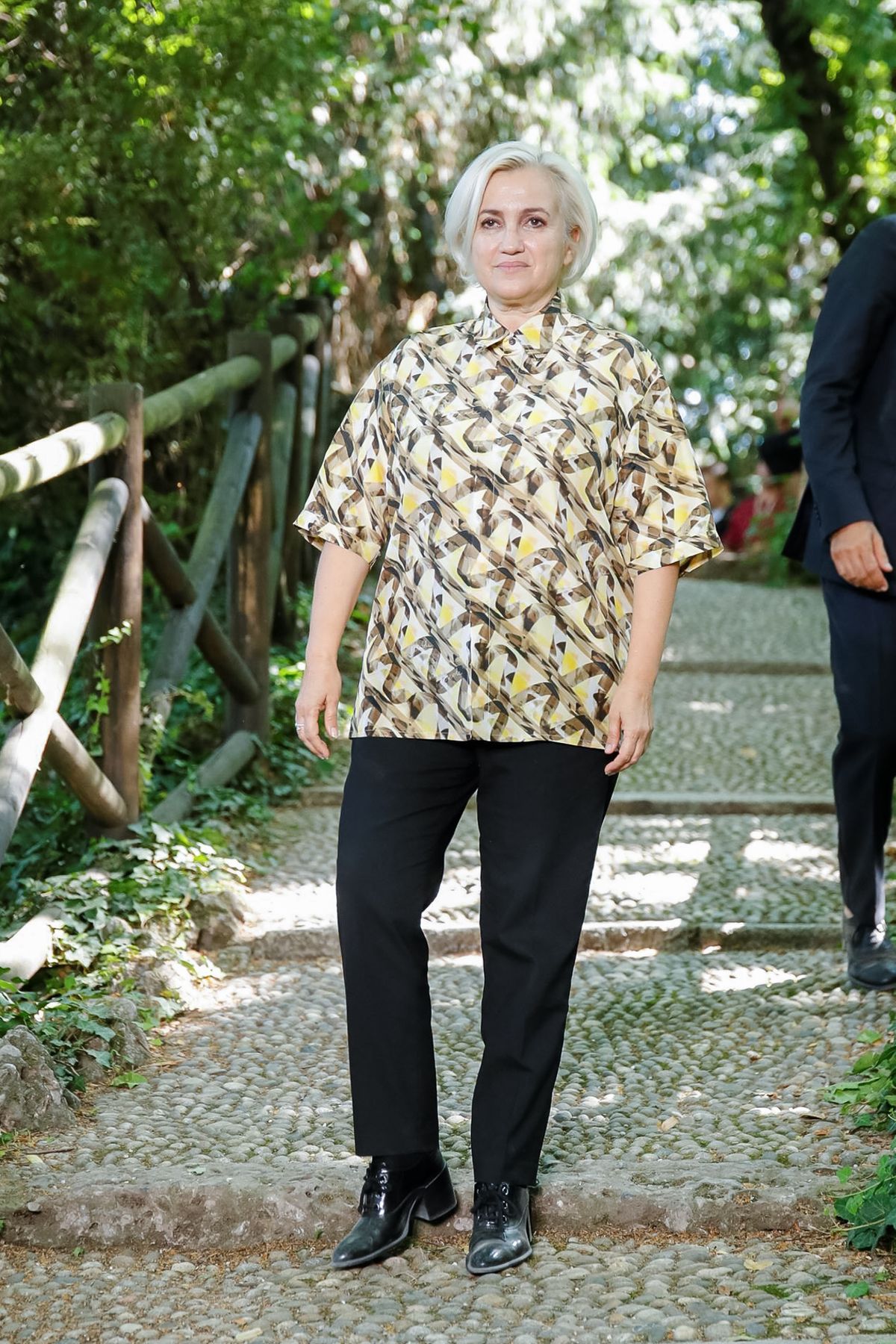 A sober collection, but at the same time elegant and fresh, different from the urban aesthetics of other fashion shows seen in Milan. Silvia Venturini Fendi has made a new style proposal for the Spring/Summer season next year, as always, of innovation and with an own perspective of fashion, pointing out that not only the 80's and 90's are the reference, also the 10's and 20's can be a new starting point.