READ IN: Español
Fendi induces us through the catwalk of Milan for the eternity of a vacation in which to experience absolute freedom around the act of dressing. Endless textures, trompe l'oeil and subversive outfits wove this new story of naturalistic inspiration directed by Silvia Fenturini for SS23.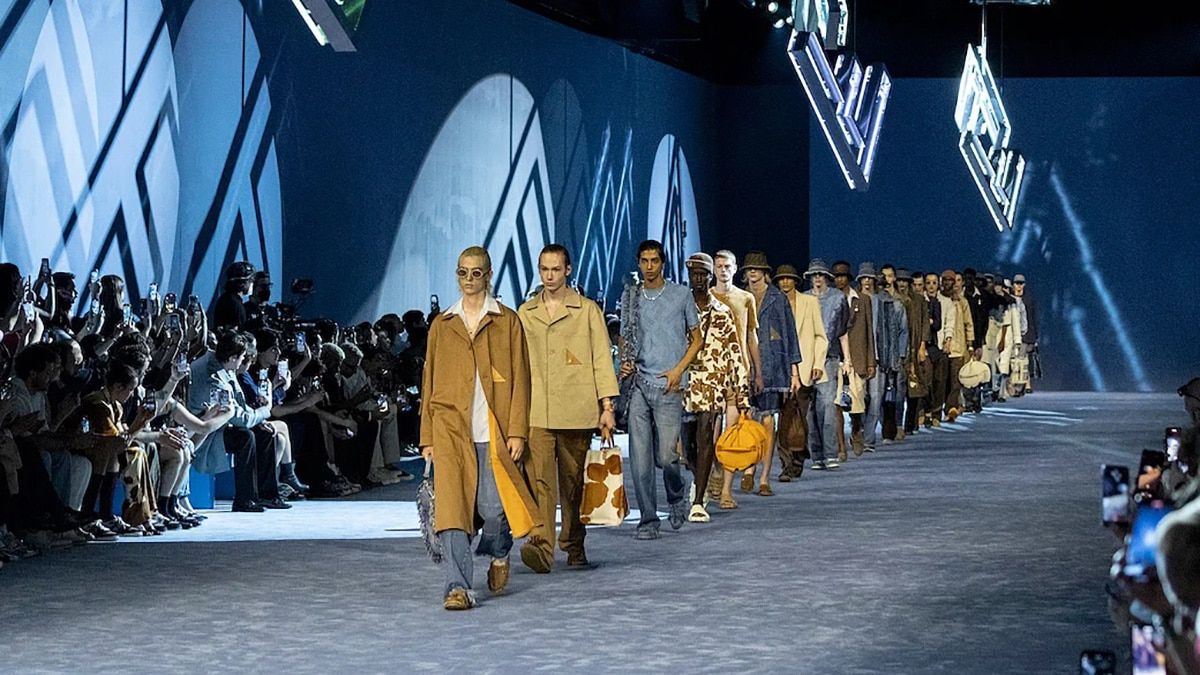 The luxury brand kicked off the vacation season, imbuing the show with a tropical and hedonistic aura with dreamy garments such as blazers with peak lapels, bucket hats, dresses paired with flowing wool pants and kaftans.
All these handcrafted silhouettes were constructed as elevated versions of more earthy and bohemian looks. An eclectic universe that displayed looks embellished with bangs such as indigo denim hats, midi-shorts or Baguette bags, and diluted storms of color in mohair knitted sweaters or fleece coats.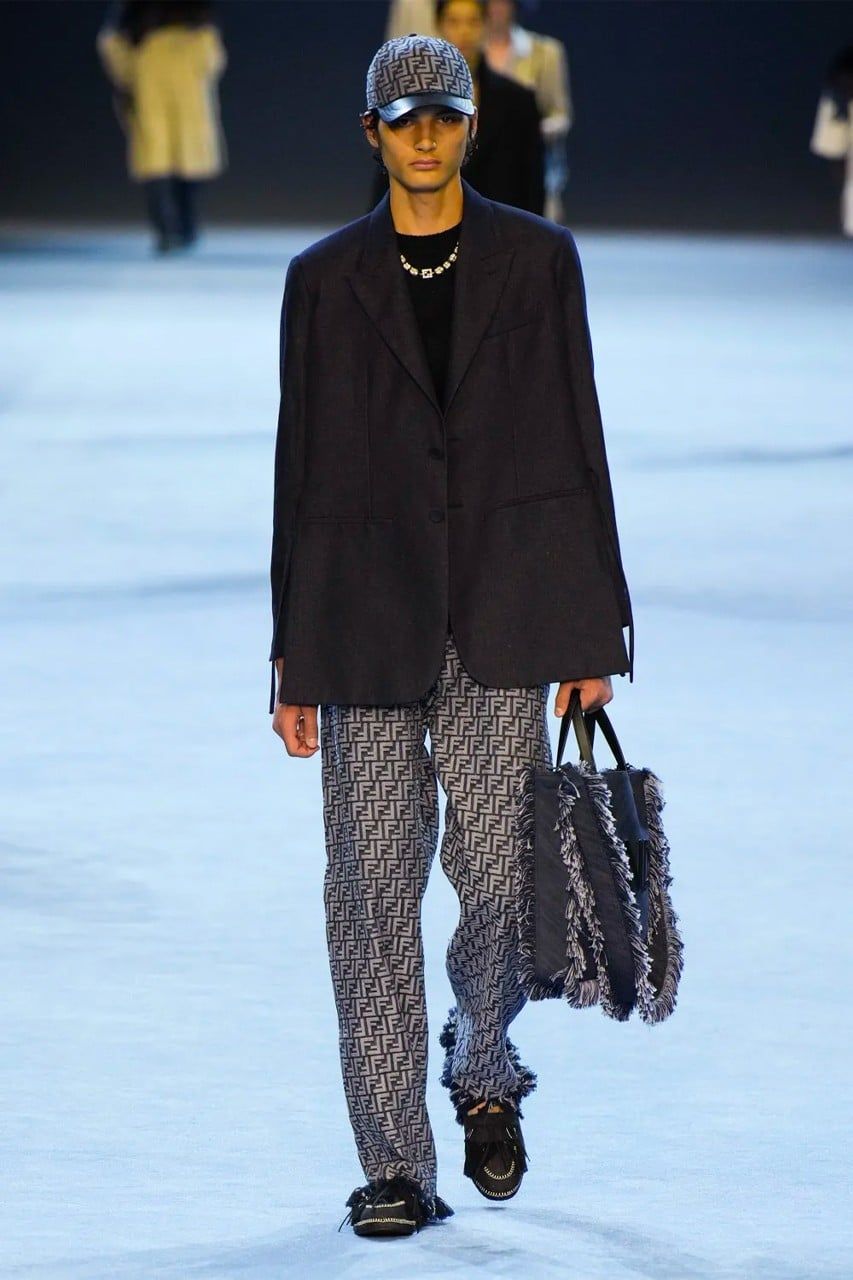 "It is a balance between decoration and simplicity. A sense of freedom to play, while rediscovering the luxury of free time," said the creative director about this collection that draws from a series of naturalistic references such as the use of cowhide combined with denim pieces. And of course, with its iconic monogram.
JUXTAPOSITION OF CONTRASTS
Even with this earthly aspect as a base, Silvia Fenturini once again reflected her disruptive vision in this proposal in which a series of deconstructed or recontextualized garments follow one after the other, subtly showing the bodies uncovered.
In this same context of subverting classic patterns and playing with perceptions, necklaces were actually daisy chains, while denim hoodies revealed trompe l'oeil printed on cotton fleece. Not to mention his masterful incorporation of technical tropes with his use of "ultrasonic stamping" and his stitching of leather patches that created shadow shapes on anoraks or trench coats.
The exploration of nature and the animal world thus pulsed in this proposal as an ode to contrasts inspired by the world around us; between cow prints, earthy watercolors or climatic motifs enveloped by the sophistication and elevated aesthetics of Silvia Fenturini.