READ IN: Español
 Yesterday, designer Feng Chen Wang, born in China but trained in fashion studios in London, paraded on the LFW catwalk. For this occasion of the Menswear Spring Summer 2020 week in the British capital, she combined a fusion of both cultures.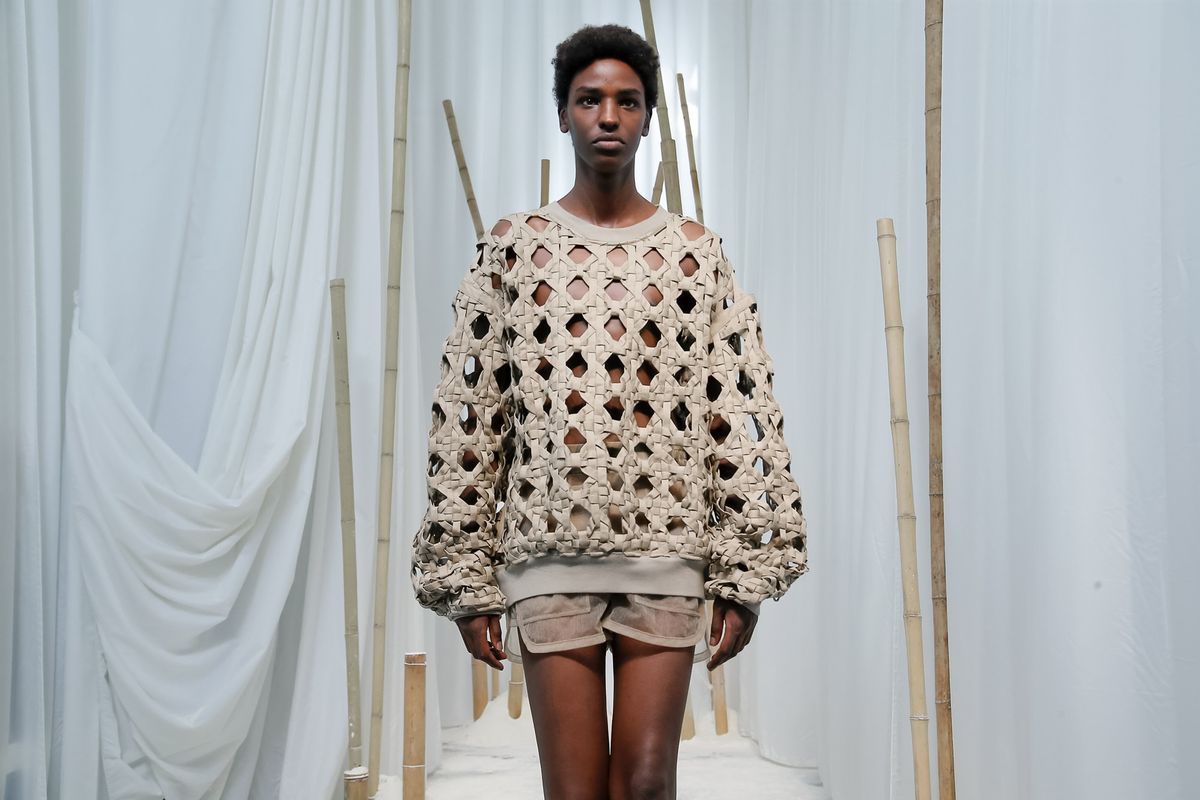 Wang appeared on the fashion scene when she finished her studies at the Royal College of Art in London in 2015. Since then, she has designed five collections in which the common denominator is to bring a futuristic attraction to the world of men's clothing. Despite focusing on the creation of garments for men, its aesthetics are defined by a unisex concept without divisions.
For her latest collection presented yesterday, Feng Chen Wang has decided on the cultural influence of her two great referents, China and the United Kingdom, the origin and end of an emerging designer with a lot of talent and important gifts for design.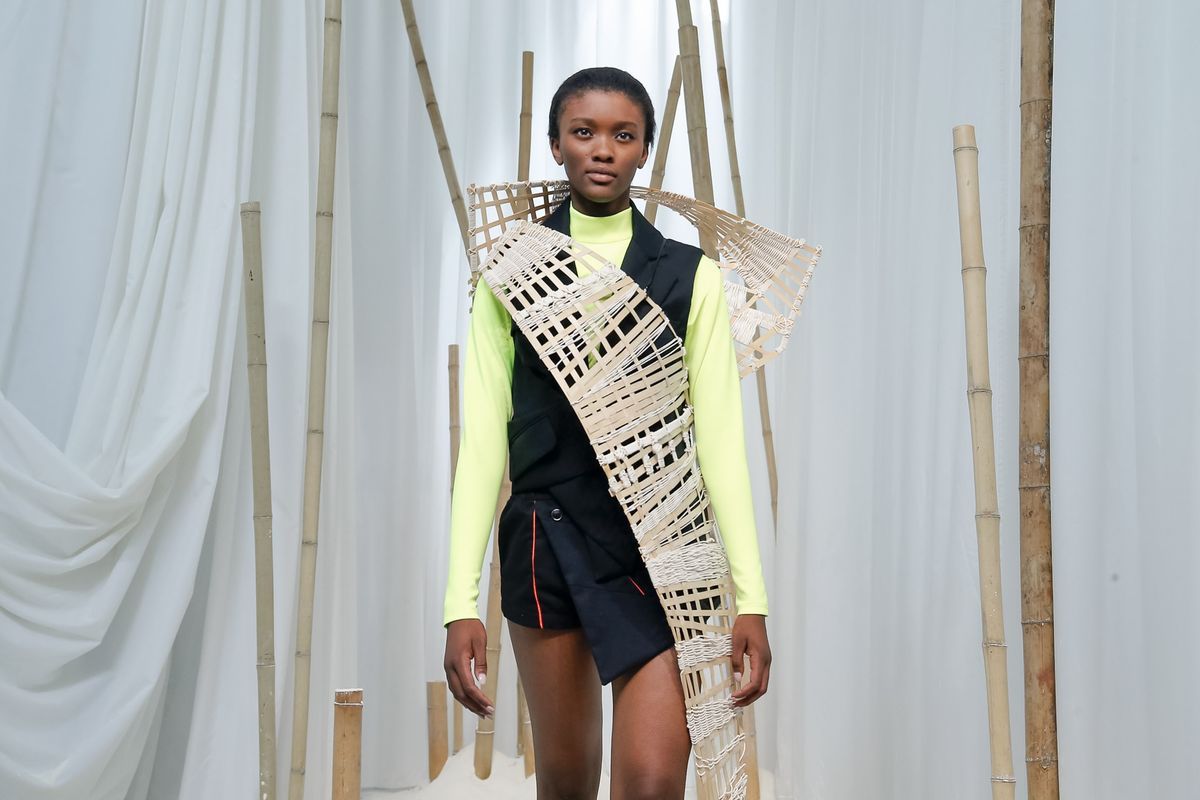 At first glance we can appreciate clean and fresh lines, as well as futuristic and avant-garde. On the other hand, this modern character contrasts with the traditional and rural condition of the Asian country that is accentuated in the details in bamboo and wicker hats, without forgetting the abundant sand and beige colors, which contrast with the darker colors of black leather or the intense blue of denim.
Wang has employed the technique used to make wicker baskets in some of his designs, creating geometric figures through the interlacing of fabrics. Suits of soft tones with horizontal lines that evoke the grain of bamboo, contributing to a natural look of the collection. Cotton, polyester and nylon were the materials used by Wang. But the traditional ends with the destructuring and dimensionality of the garments.
Feng Cheng has created a collection for the Spring/Summer 2020 season, very light, original and fresh.