READ IN: Español
Reviving the brand's 90s spirit, FILA presents a capsule loaded with nostalgia and an aesthetic that never expires. Without a doubt, Biggie would be very pleased to see the tribute being paid to him today.
Christopher George Latore Wallace's story is not strange to almost anyone with a knowledge of contemporary musical culture. His role in hip hop was catalytic, revolutionary and laid the foundations of a genre that today sounds all over the globe.
The historical moment Biggie and Tupac shared has nothing to do with the present one. The fights between bands that supported one artist or another are over. The physical and verbal aggressiveness of those encounters is gone and, above all, the social function of music has won out over the territorial struggles of yesteryear.
Unfortunately today, although less frequently, we still see rappers gunned down in the streets as happened to Biggie. Reckonings, drug trafficking or simple animosity are behind it.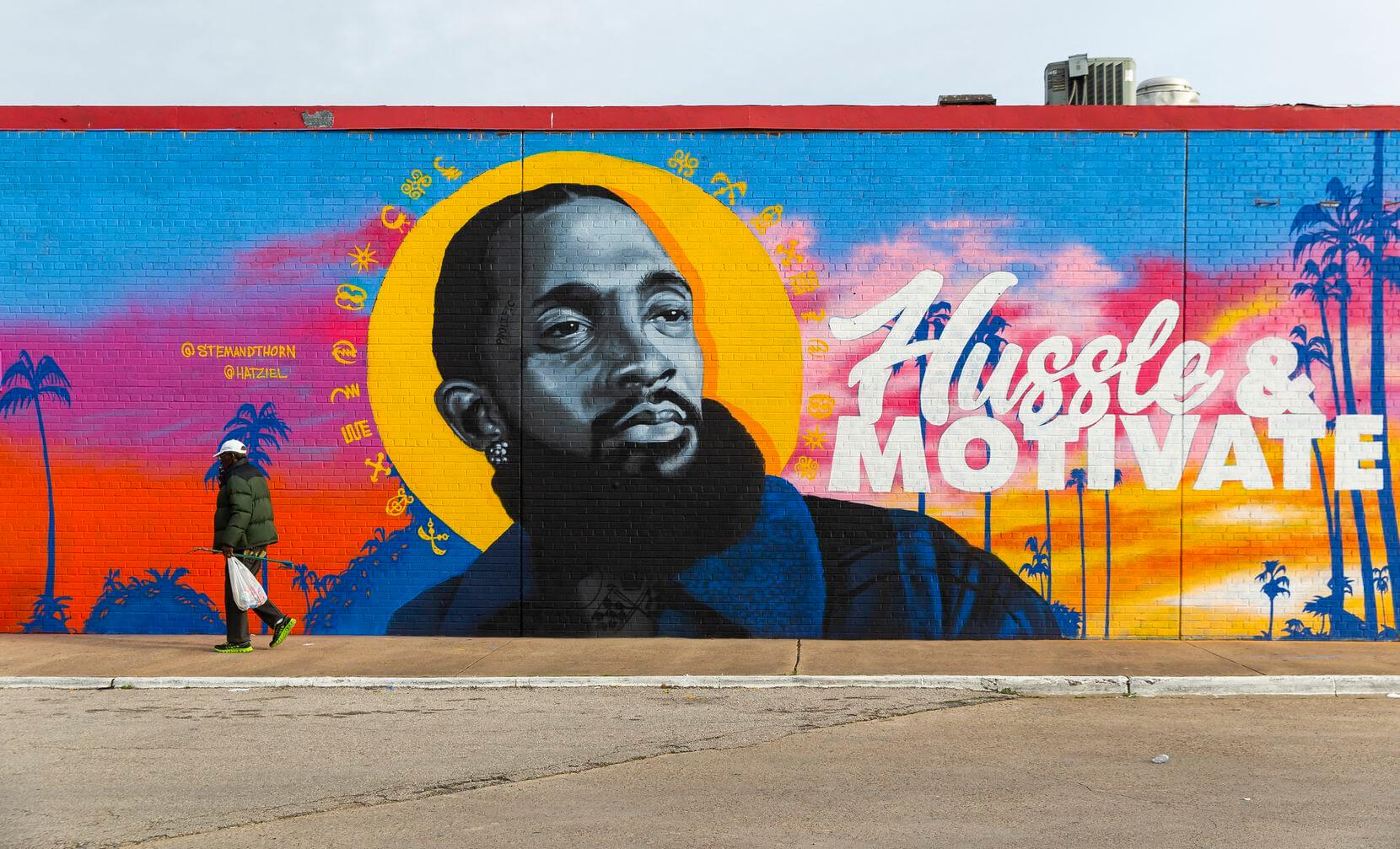 Nipsey Hustle's or XXX Tentacion's killings have been the most tragic and resounding recently.
But it wasn't all violence and conflict in those colorful 1990s. Hip-hop has always been accompanied by an aesthetic that has changed the way we see urban fashion. Oversized garments, sneakers and all-over branding, among others, emerged from the looks of this icons. The Notorious B.I.G. (@thenotoriousbig) was and is an undeniable influence on many.
That's why FILA rescues the Tennis 88s and some pieces that the New York rapper popularized in some of his performances on the 25th anniversary of "Ready to die". The sneakers are presented in two colorways. First one comes in a white leather version with details in turquoise and aqua blue, which he wore in 1993 at Philadelphia show. The other version is made of cream suede with details in navy and red. Both models feature a golden crown paying homage to the cover of this iconic album and a 25 reminiscent of the event.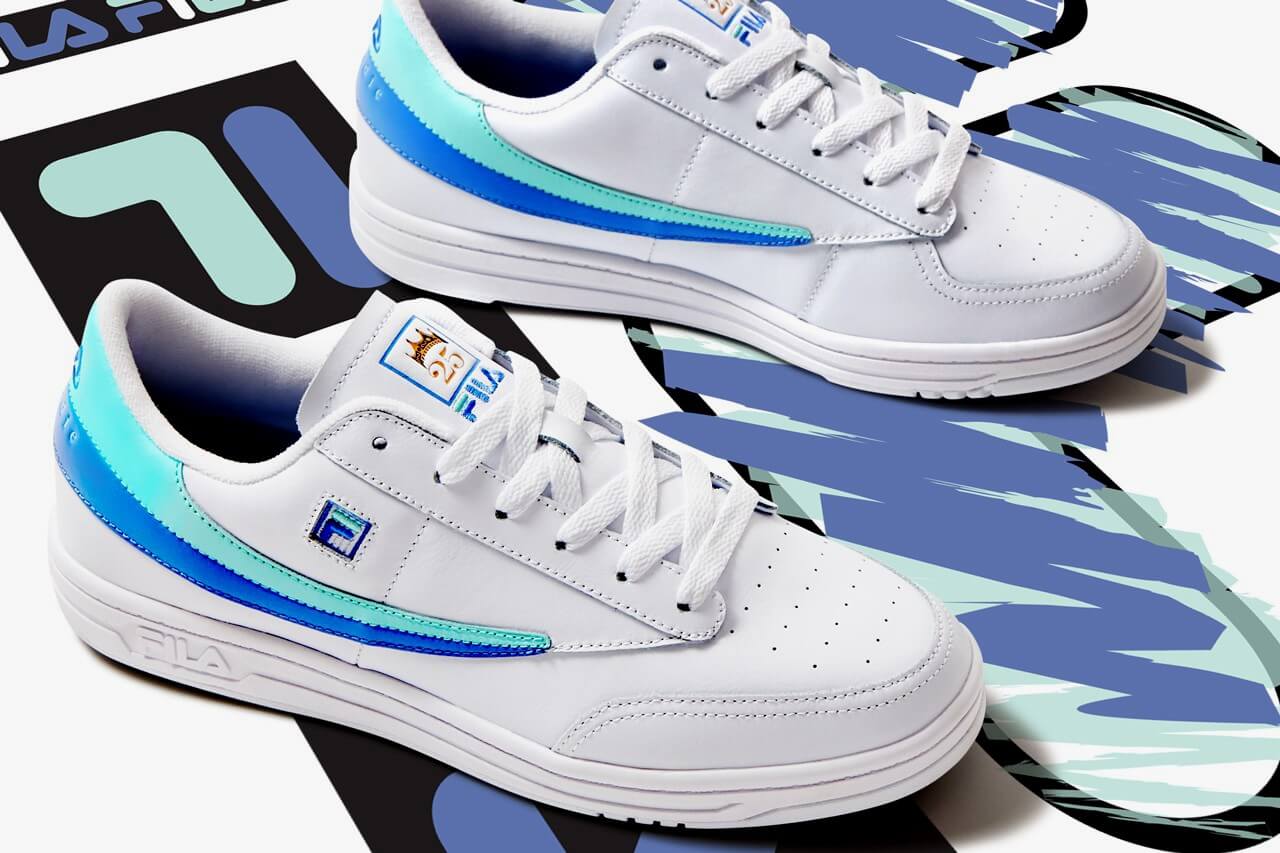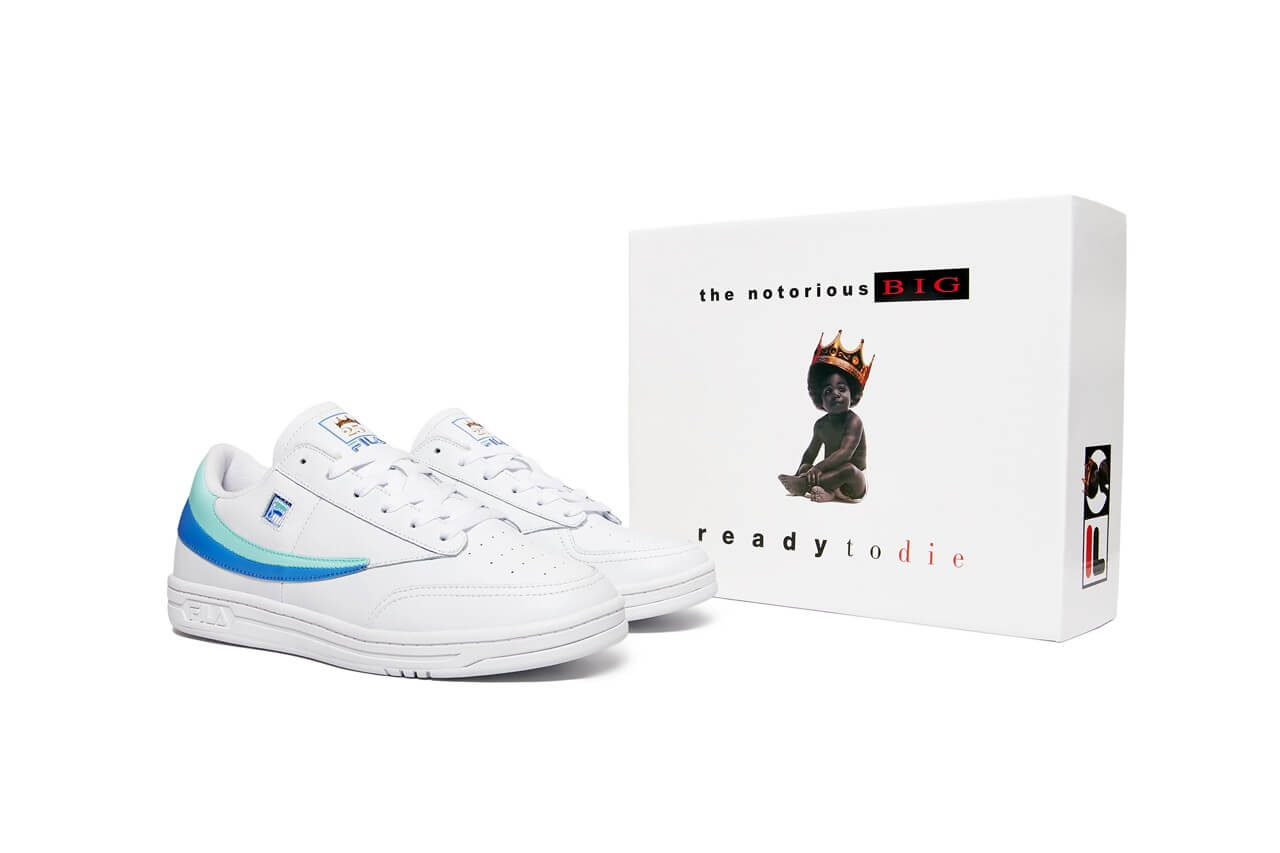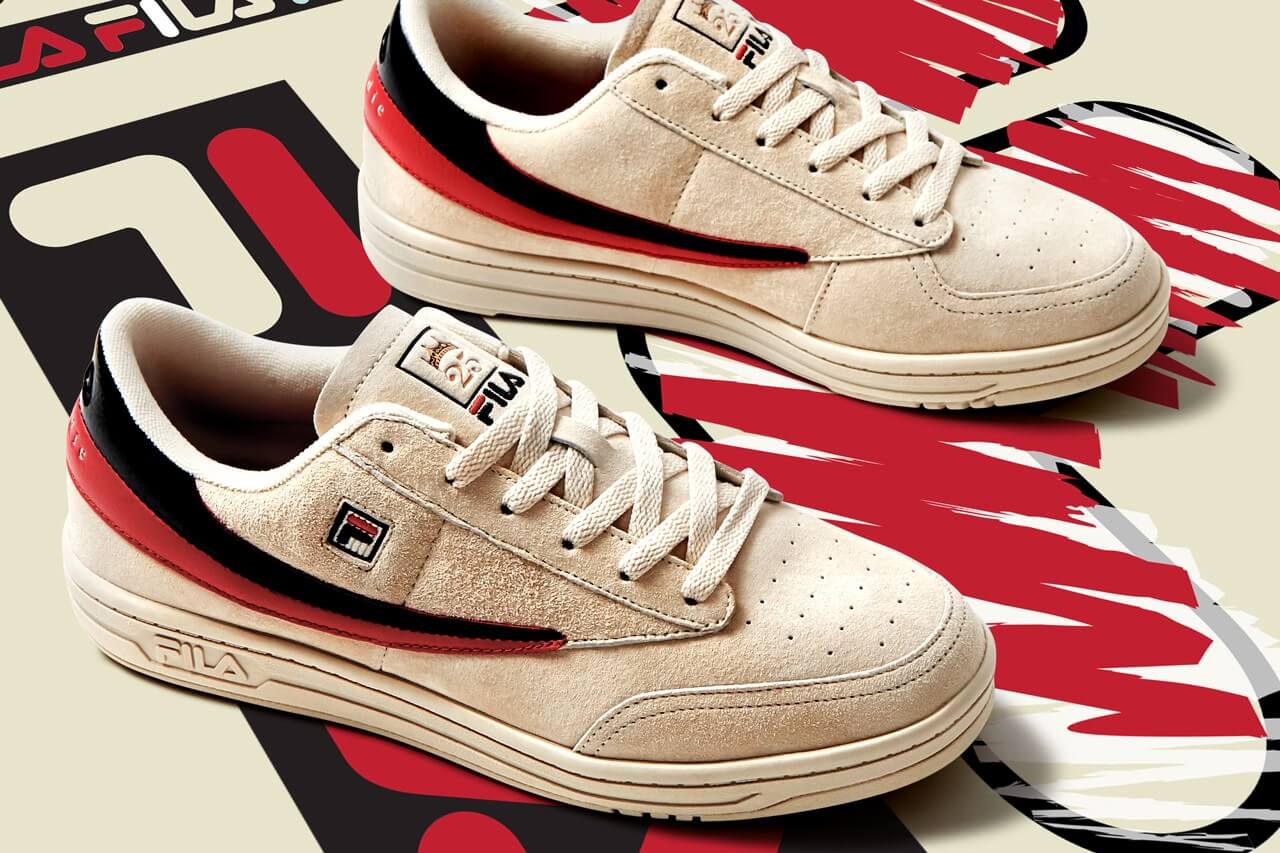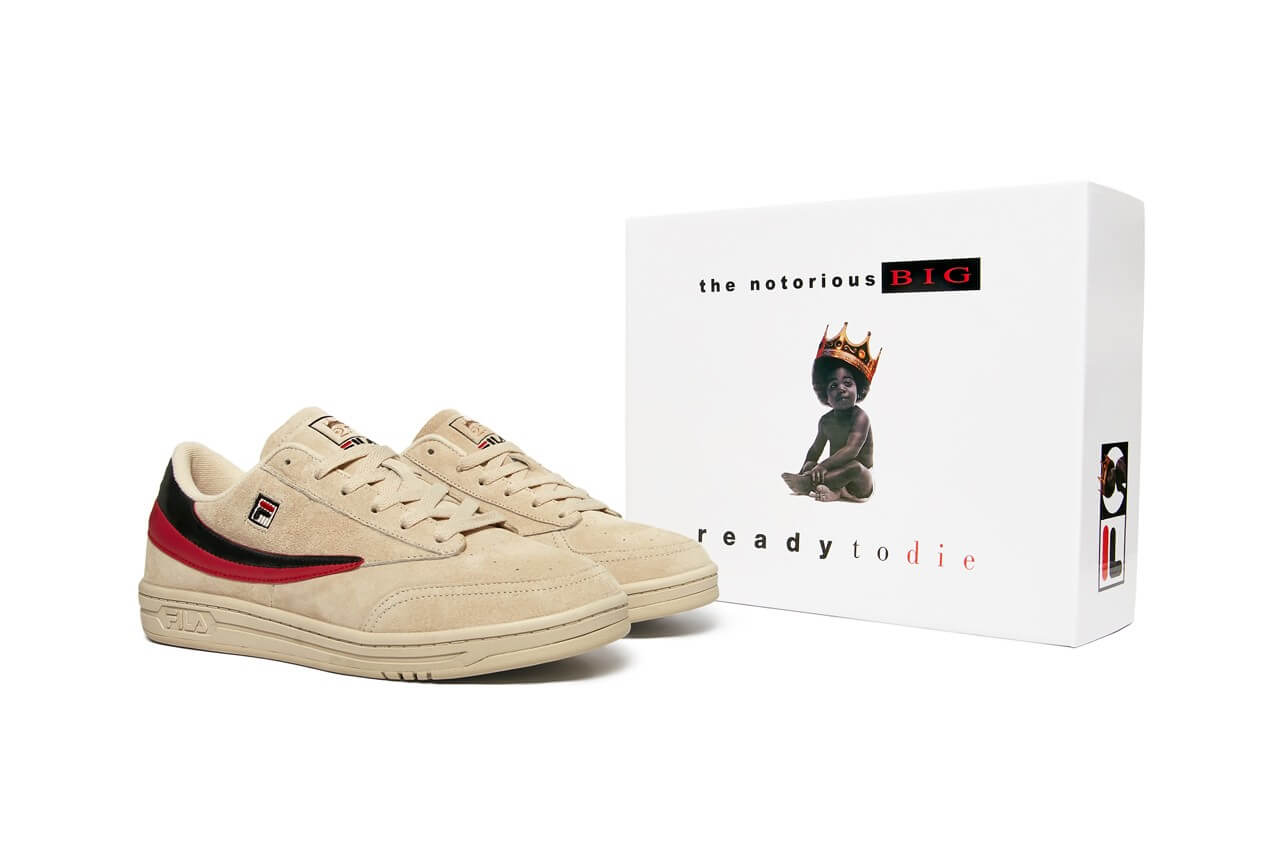 Regarding the garments, this capsule include a T-shirt and a visor to match these and the Tennis 88s. Christopher's likes for FILA (@filausa) was apparent throughout his career. The Italian firm's tennis aesthetics were very successful in that 90s Brooklyn.
This capsule will be available tomorrow 21st in FILA's webstore. The date is not a coincidence, as it would be the birthday of the protagonist of the same. In addition, for every pair of sneakers sold, FILA will donate another pair for children from the Christopher Wallace Memorial Foundation.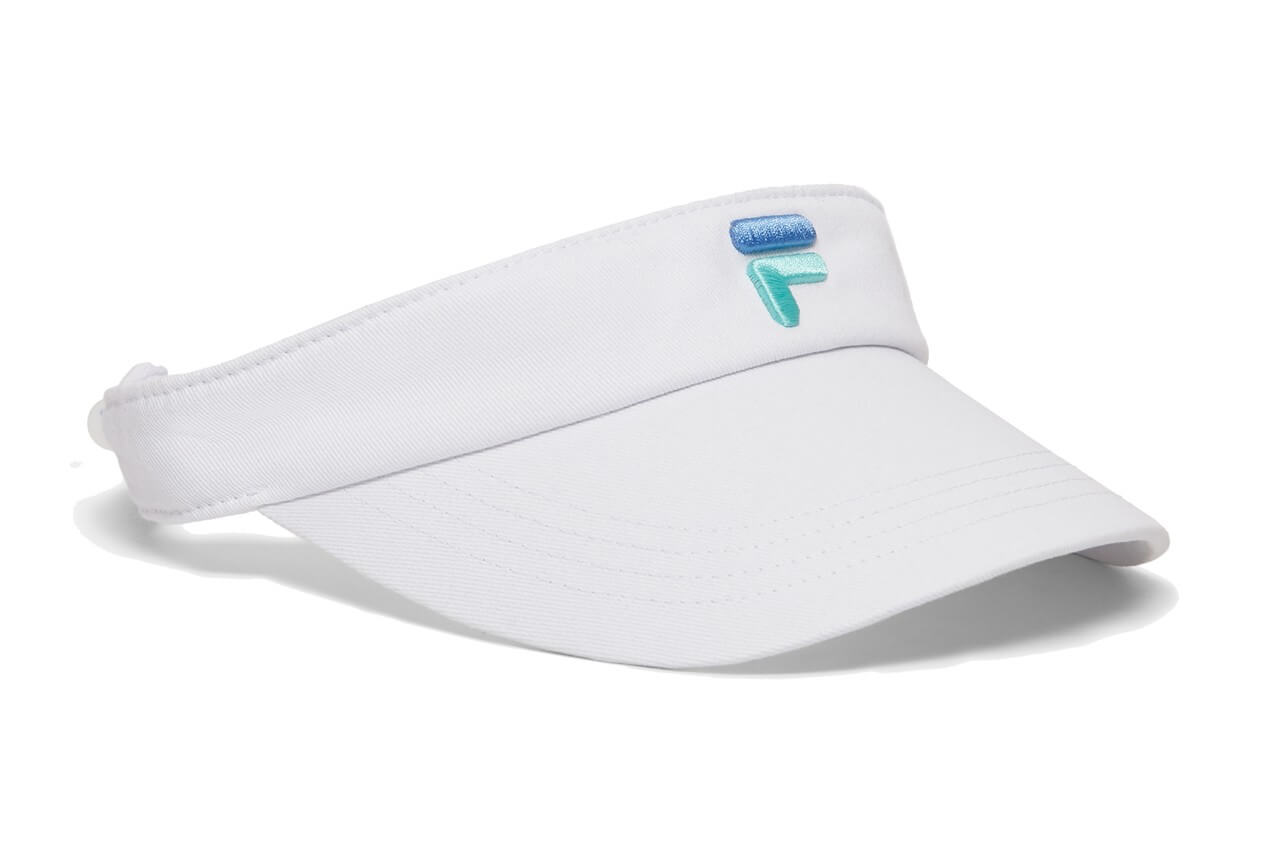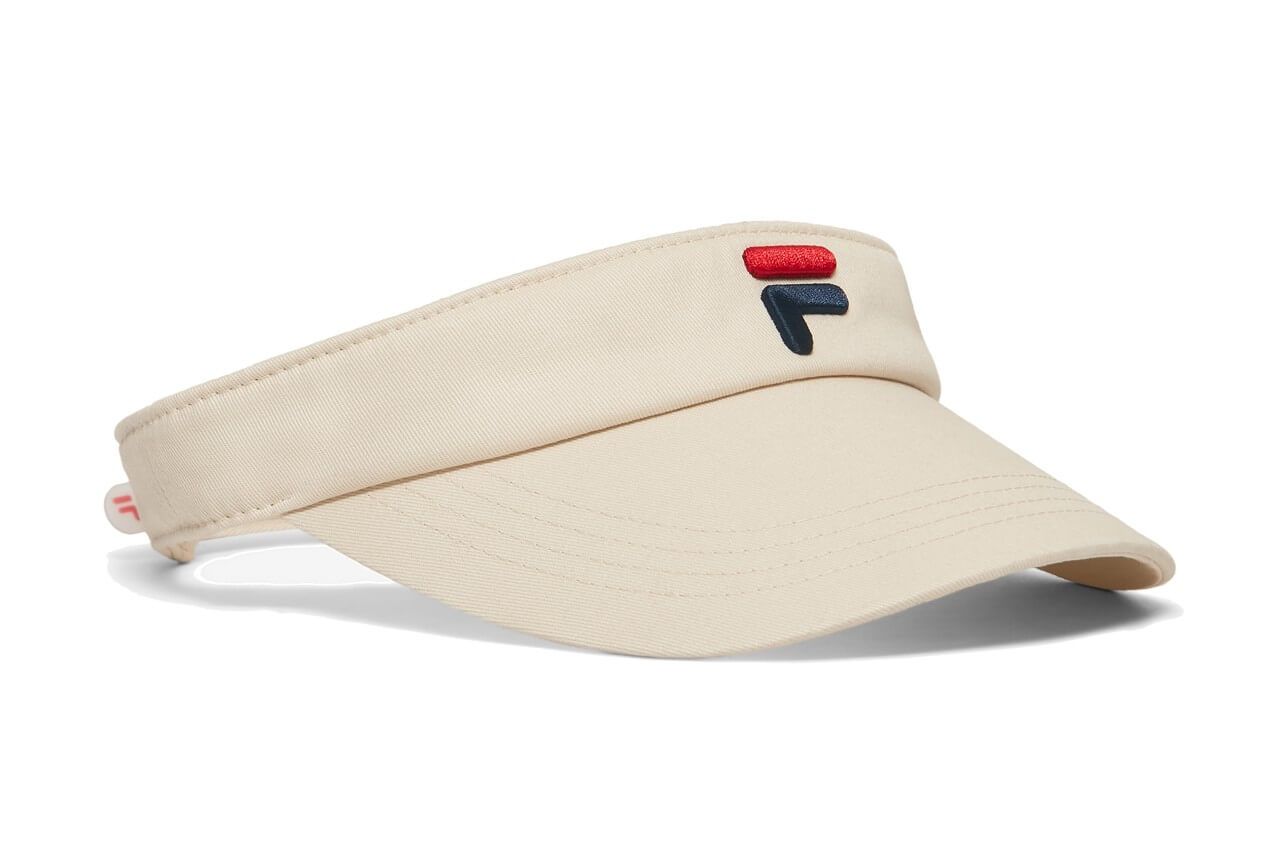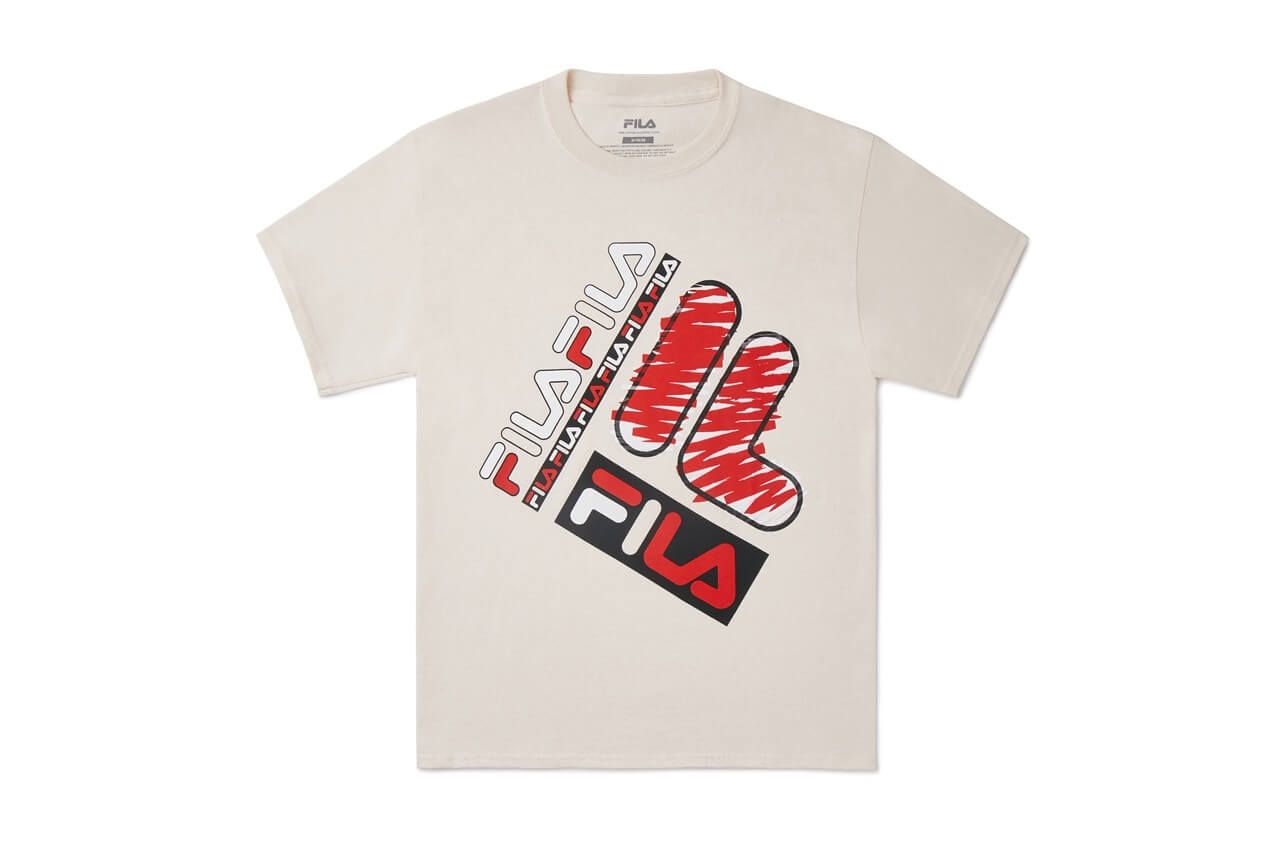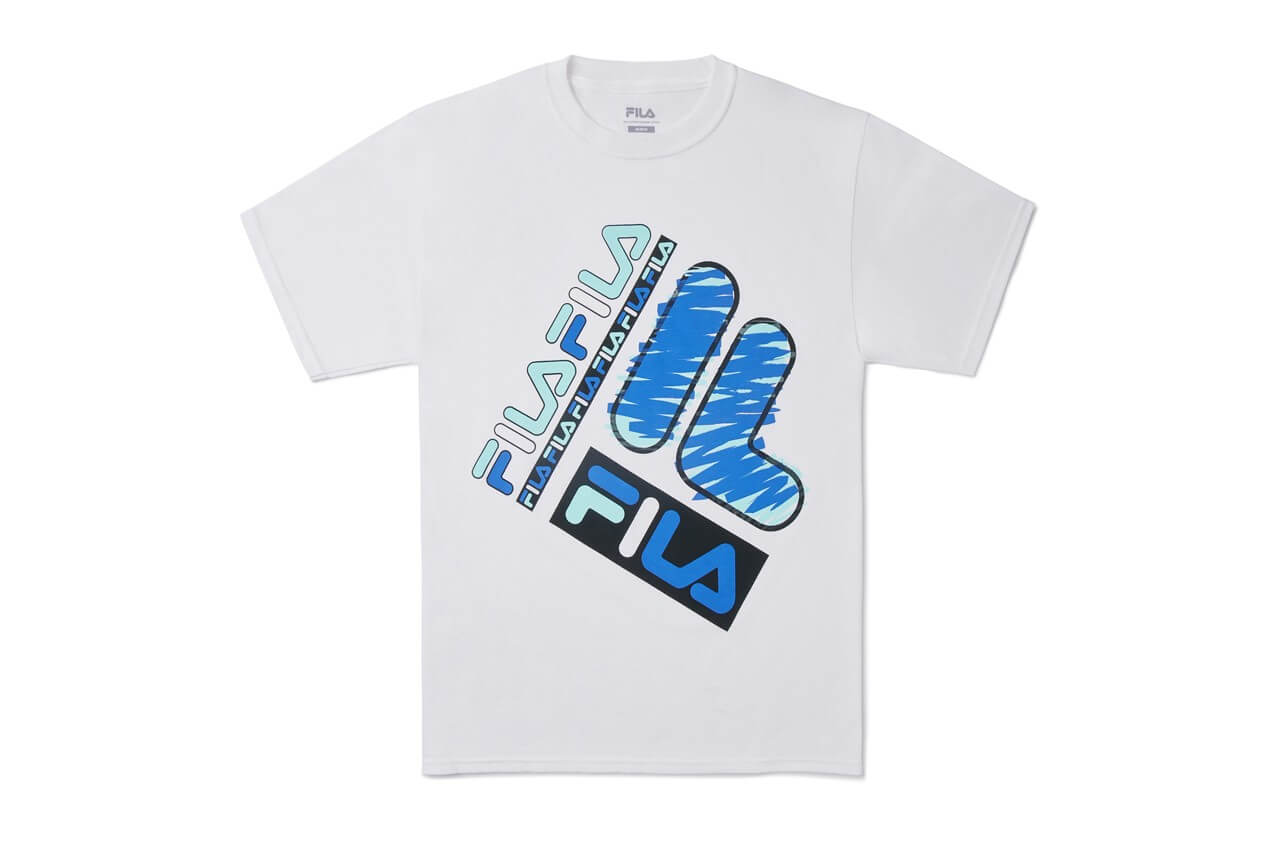 Big Poppa keeps his legacy alive.