READ IN: Español
This has been an unusual year in every respect; fashion has also been affected. But fashion in essence is change. Thus, Lyst has prepared a report to reflect on the most relevant transformations in the industry in recent months.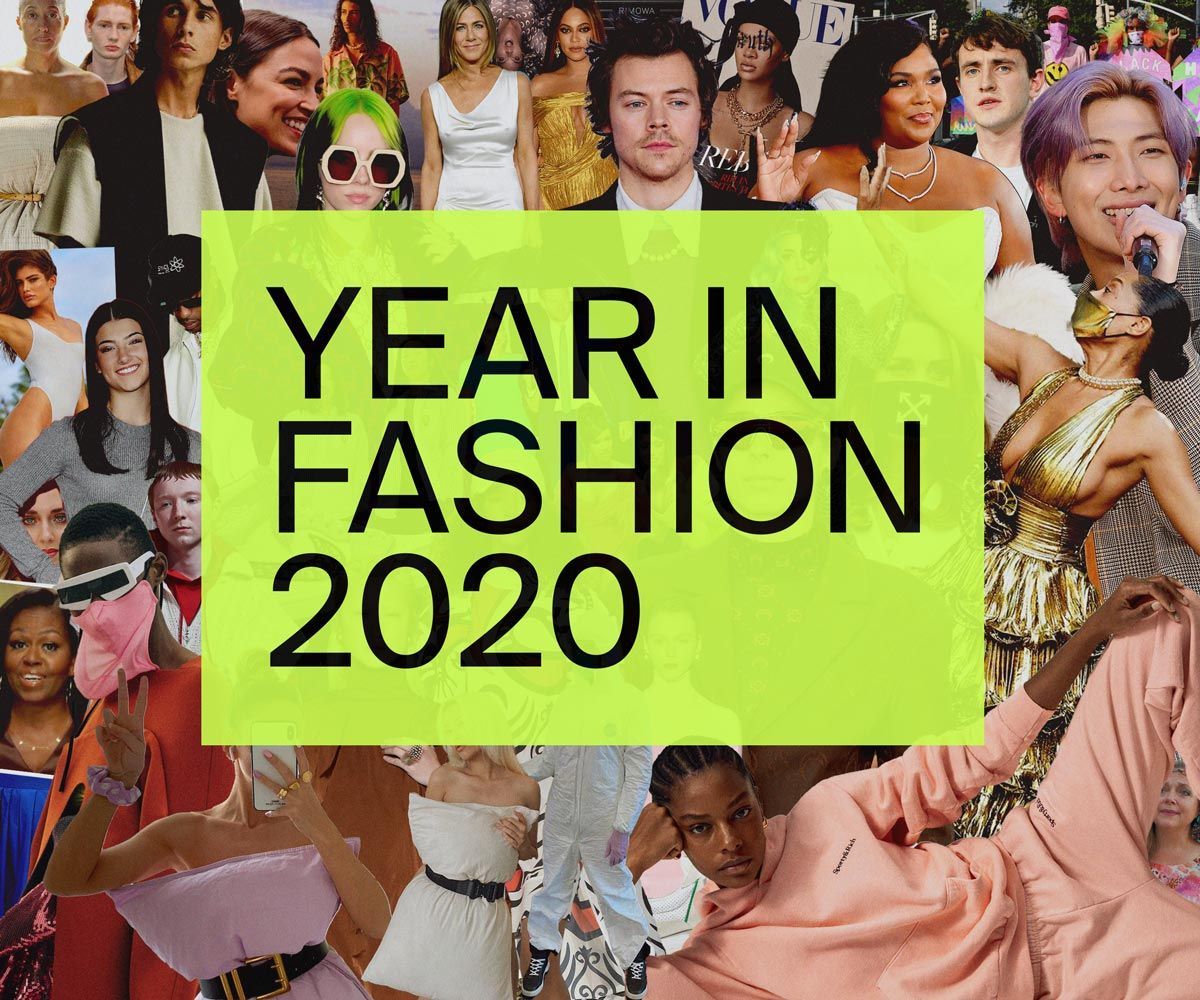 This year, more than 100 million users visited the Lyst fashion buying platform. This increase in the number of visits gave them the idea of carrying out a report to interpret how fashion has changed throughout this 2020. The result is the Year in Fashion 2020 report that analyzes a year like no other through several different sections.
Here are 5 things you can't miss:
1. Harry Styles is the most influential personality in fashion
The singer is the first man at the top of the Lyst ranking of the most influential. His JW Anderson cardigan triggered the #HarryStylesCardigan viral challenge at TikTok and knitwear searches shot up 166%. Music in general dominates the list, with Beyoncé, Lizzo, Kim Namjoon RM (BTS) and Travis Scott. British actor Paul Mescal joins the ranks.
2. Air Jordans, the sneakers of the year
Thanks to the series about Michael Jordan "The Last Dance," the Air Jordan 13 Retro Flint, which went on sale when the program ended, became the best selling shoe of the year at StockX (and the fastest selling in StockX history) with 40,000 pairs sold in its first month on the market.
3. Politicians, the new fashion influencers
After Alexandria Ocasio-Cortez, on this year's list of the most influential in fashion, mentioned Telfar on Instagram and carried one of her bags, interest in Telfar grew by 163 % on a weekly basis. Carolina Herrera's white suit that Kamala Harris chose for her acceptance speech caused searches for white pantsuits to rise 129% in 24 hours.
4. The Off-White mask, the most sought-after fashion product
Masks are already a fashion statement. Jennifer Lopez increased her search for glow masks by 100% after wearing one and Lady Gaga's intervention in the 2020 MTV VMAs catapulted her search for 'colored' and 'bold' masks by 43%.
5. Beyoncé continues to set the trend
The second most influential personality of the year in fashion, Beyoncé wore a Marine Serre jumpsuit with the moon print for "Black is King". In 48 hours, searches for the French brand increased by 426%. Marine Serre has become the logo of the year.
Do you want more? Run and take a look at the full report.