READ IN: Español
On the occasion of the launch of the adidas ZX 8000 and the adidas ZX 5K Boost in collaboration with the iconic Japanese company; FOOTDISTRICT is raffling a Kawasaki Ninja 650 MY 2021 customized by Parson Garage among all those who purchase one or both models of shoes at the retailer's shops in Madrid (c/Valverde, 35) and Barcelona (c/Lleona, 4).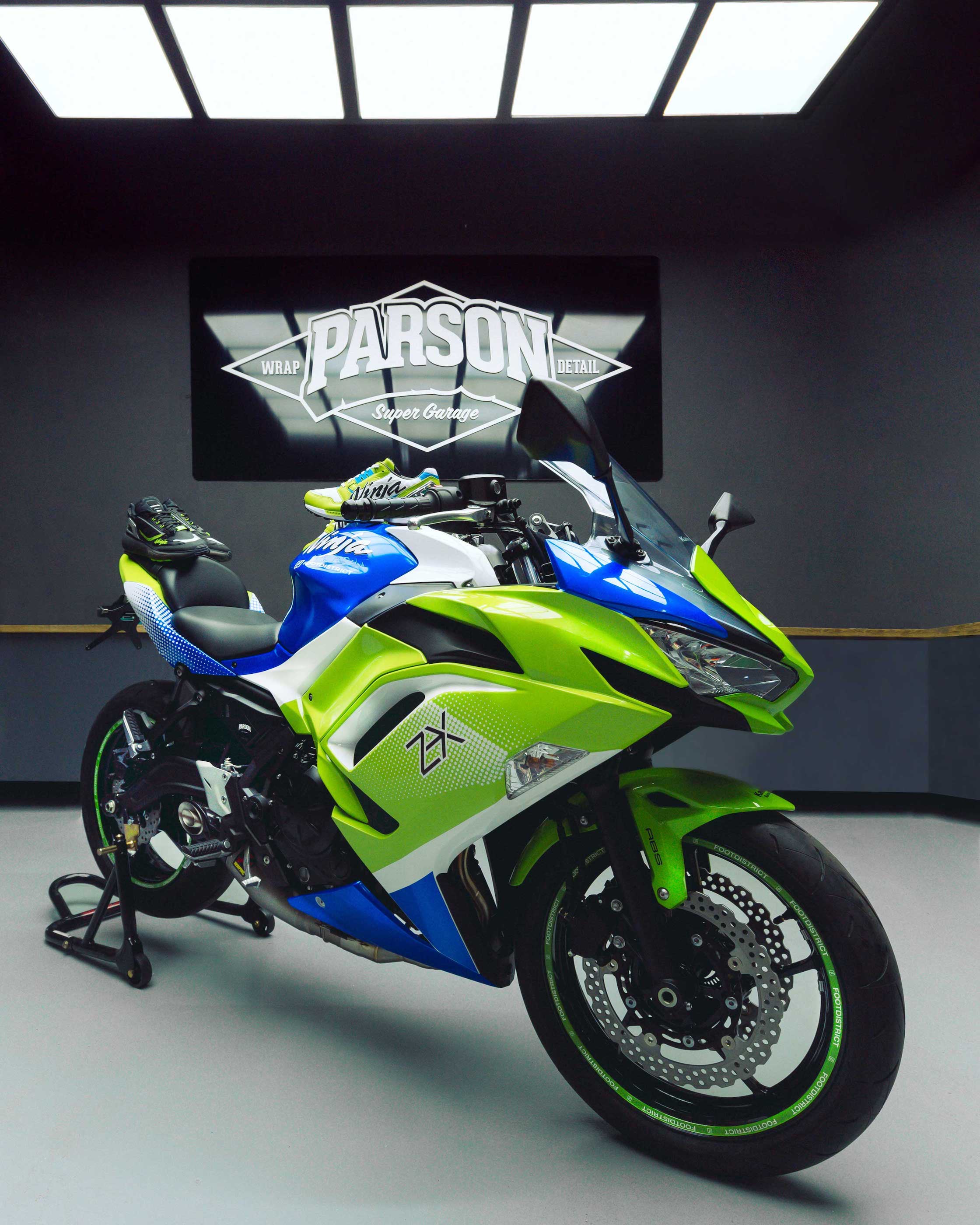 The affinity between the two brands goes back a long way. Back in 1984, the two companies created products that, at the time, they could not have known were destined to meet. Kawasaki introduced the world to the Ninja GPZ900R; and adidas to one of its most recognisable models: the RX 8000. Today, almost 40 years later, both legends converge in two very special silhouettes: the adidas x Kawasaki ZX 8000 and the adidas x Kawasaki ZX 5K Boost.
adidas and Kawasaki, a perfect symbiosis
adidas takes Kawasaki's concepts of speed, evolution and progress to pay tribute to the Japanese brand's legacy. Thus, the leather and synthetic upper of the adidas x Kawasaki ZX 8000 stands out for its colourway, which combines white, blue and lime green, and for the large "Ninja" that discolours the entire side.
The adidas x Kawasaki ZX 5K Boost keeps the spirit of the mighty motorbikes it is inspired by, adding the german brand's revolutionary Boost technology to the shoe's midsole, improving cushioning and shock absorption with every stride. Also constructed in leather and synthetic material, black is the predominant colour, but the lime green details and the small graphic on the toe cap remind us of where its design comes from. Innovation and speed in equal parts.
Both models of shoes are already available both in FOOTDISTRICT's online shop and in its physical shops; the participation in the draw is limited to those people who buy any of the two shoes, or both, in the shops of Madrid and Barcelona. You can consult the legal terms and conditions of the competition by clicking here.