READ IN: Español
GOLF le FLEUR* presenta su primera fragancia titulada "FRENCH WALTZ", un idílico sueño de verano hecho perfume.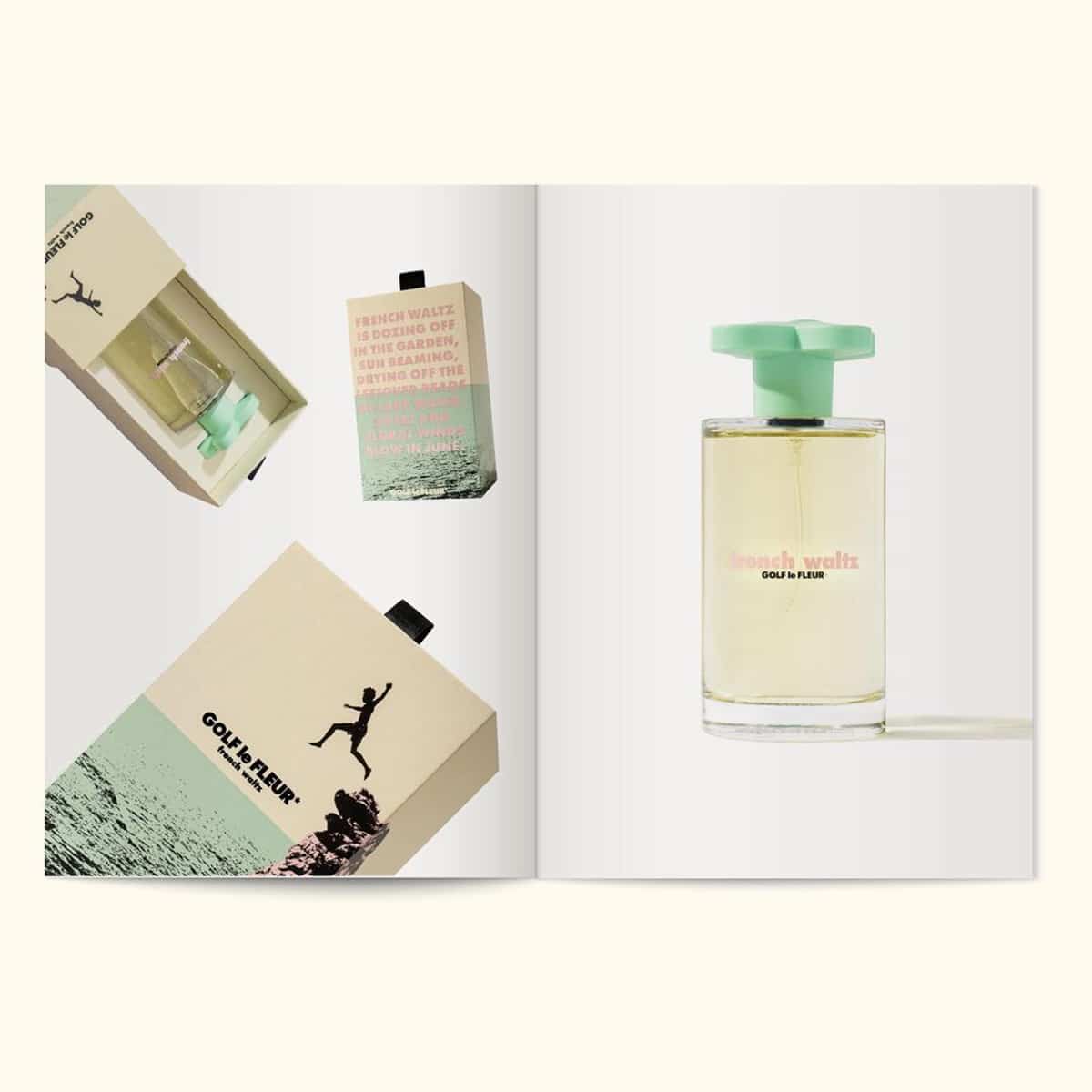 Tyler The Creator continues to work his creative magic after launching a series of products such as nail polish and suitcases with a Wes Anderson aesthetic. Now, he is back to delight his fandom with a flower-shaped bottle characterised by his visual and artistic identity.
"FRENCH WALTZ dozes in the garden, using the sun as a towel to dry the leftover drops of lake water. The scent of damp jasmine petals sails through the air, while hints of mandarin and magnolia amplify the luminous sandalwood. Sweet yet floral, FRENCH WALTZ is a rose-musk made for everyone."
This is the poetic portrait of this new fragrance that fuses all those notes drawn from flowers, fruits and beauty through hedonism. An imaginary represented in a presentation video bathed in oversaturated visual effects in which Tyler appears alongside model Reign Judge living a picturesque dream by the sea.
The perfume "French Waltz" is already on display on the GOLF le FLEUR* website and can be purchased in 10ML, 50ML and 100ML bottles.