READ IN: Español
Some of the most iconic and exclusive pieces of Louis Vuitton come to Spain by the hand of Galería Canalejas. Madrid receives a unique selection of objects that can be purchased through private sales.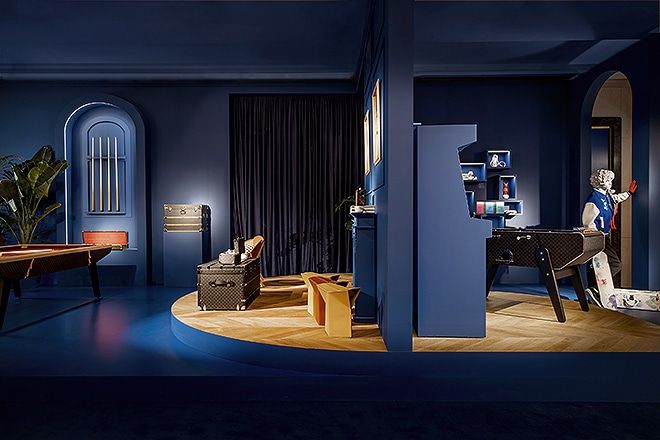 Through Objets Nomades, Louis Vuitton recovers its values on which the French maison settled in its beginnings and celebrates the "art of traveling". For this, it has chosen the new luxury space of the capital: Galería Canalejas, the first luxury shopping gallery in Spain. Located in the Plaza de Canalejas, the building is an icon of the city of Madrid.
Since May 14, the capital's Golden Mile has been showcasing Louis Vuitton's savoir-faire through a selection of unique objects that will be on display inside. From the Bomboca armchair designed by Fernando and Humberto Campana to the Concertina chair by Raw Edges, through the Anemona table by Atelier Biagetti.
In addition to Objets Nomades, other items belonging to the 'Special Orders' lineage have also been collected, such as the exclusive Vivienne dollhouse or the Malle Coiffeusse dressing table.
This great selection of pieces has been presented this week to Louis Vuitton customers through a system of private appointments. For this, a wonderful multicolored fantasy tour has been created, which only the most fortunate will be able to enjoy.