READ IN: Español
GCDS and Mizuno come together in an exciting collaboration that pays homage to te purity of shape and colour.
Taken from the 1997 running archives, te Wave Prophecy represents a watershed moment in Mizuno's race to technical achievement; as it improved upon the already revolutionary Wave technology. GCDS chose the Infinity Wave because the beauty and harmony of its lines are in perfect balance with its performance driven successes. In its newest incarnation, Mizuno has put its R&D department in service of beauty, helping GCDS to create a white monogrammed jacquard engineered mesh for the upper, perfectly complimenting the fuchsia of the heel, rendered in a combination of suede and mirrored pebax. The logo is in tonal embossed leather and it sports lasered serial numbers.
Giuliano Calza, founder and creative director of GCDS, has said of the collaboration:
"I got my very first par of Mizuno sneakers while I was visiting Japan, whilst studying abroad in China, it was love at first sight. The cherry represents blossom season in Japan which is when the shoe will be launched. Utilizing GCDS's staple color fuchsia, I decided to give it a metallic appeal because it reminded me of Japan's aesthetic and futuristic charm, as the technology of the Wave Prophecy was when it was first launched."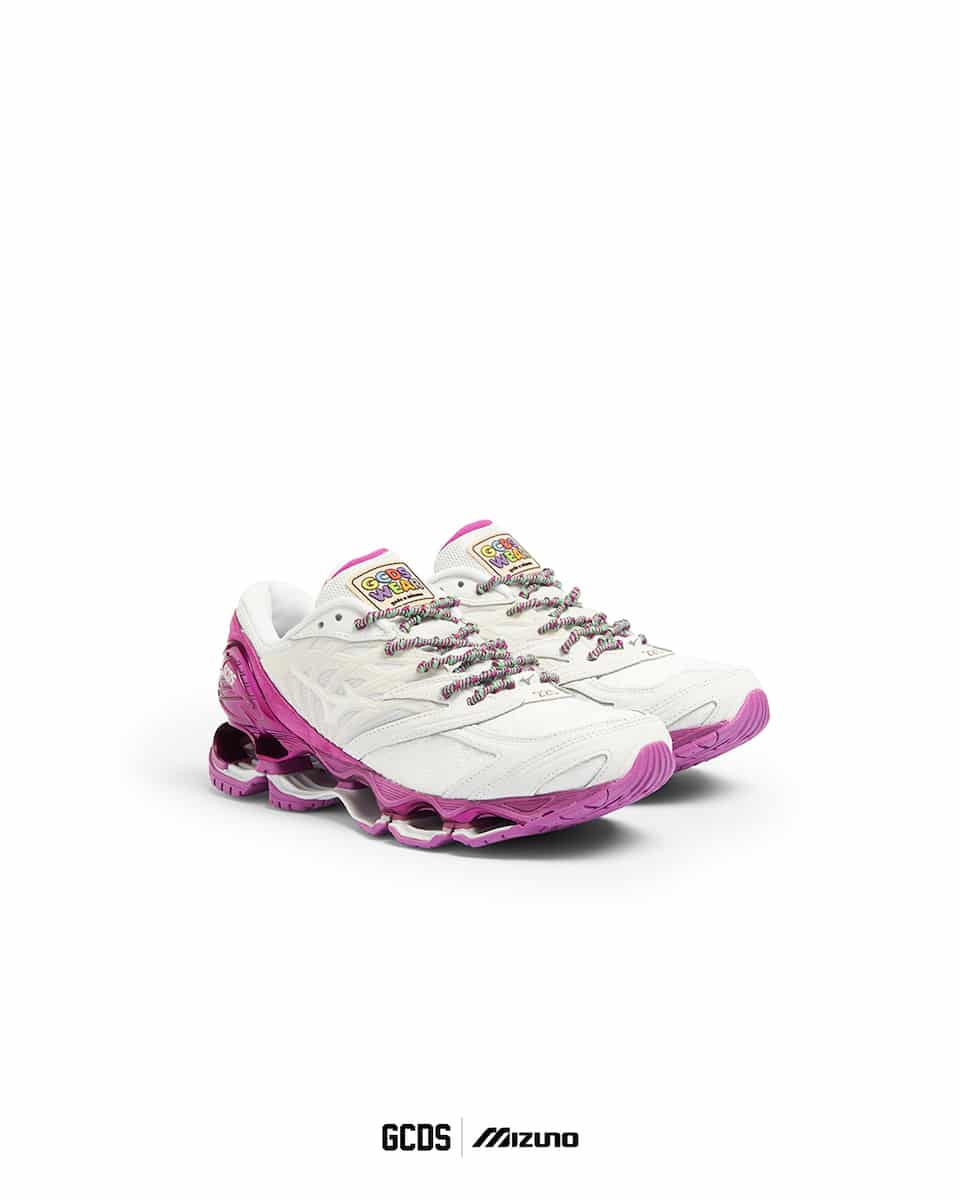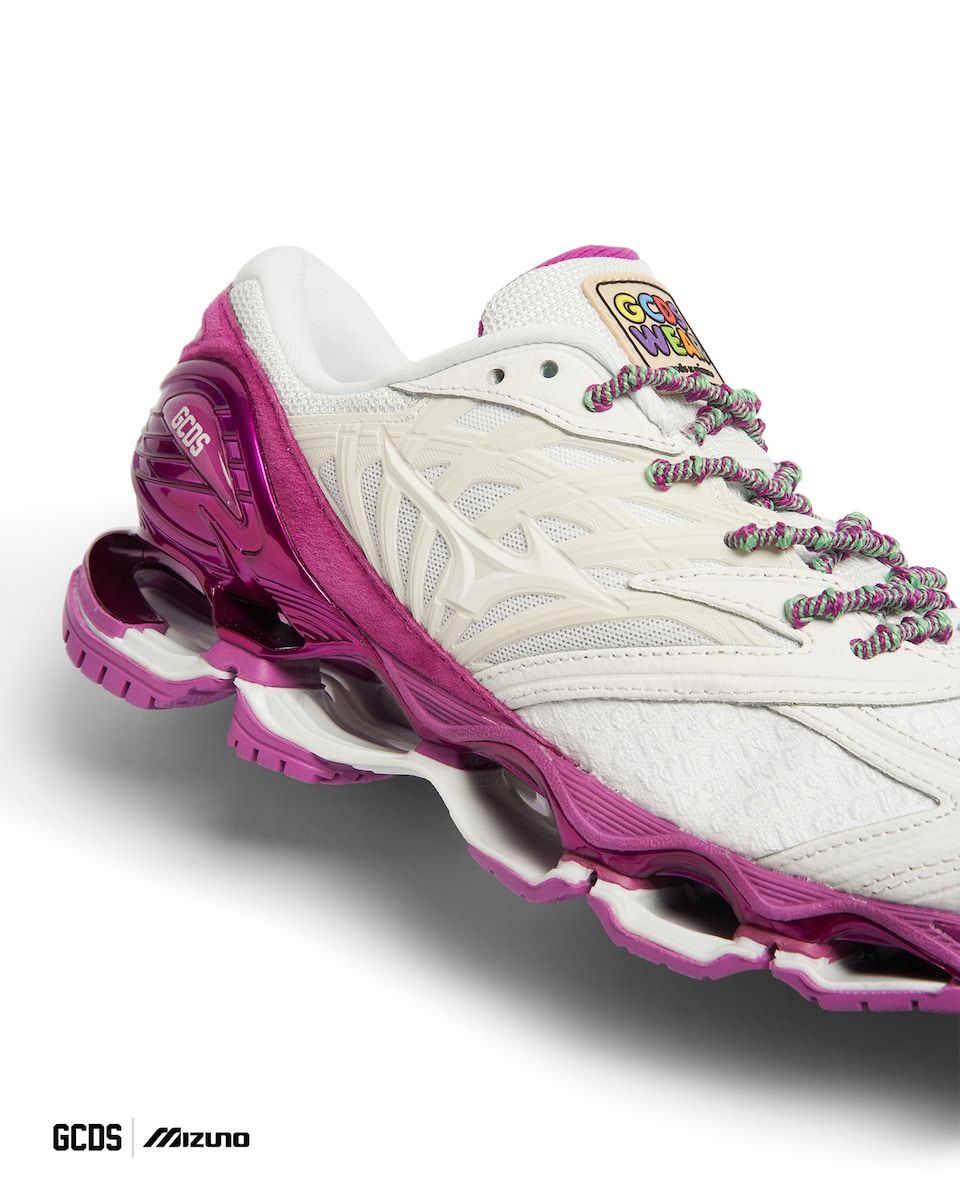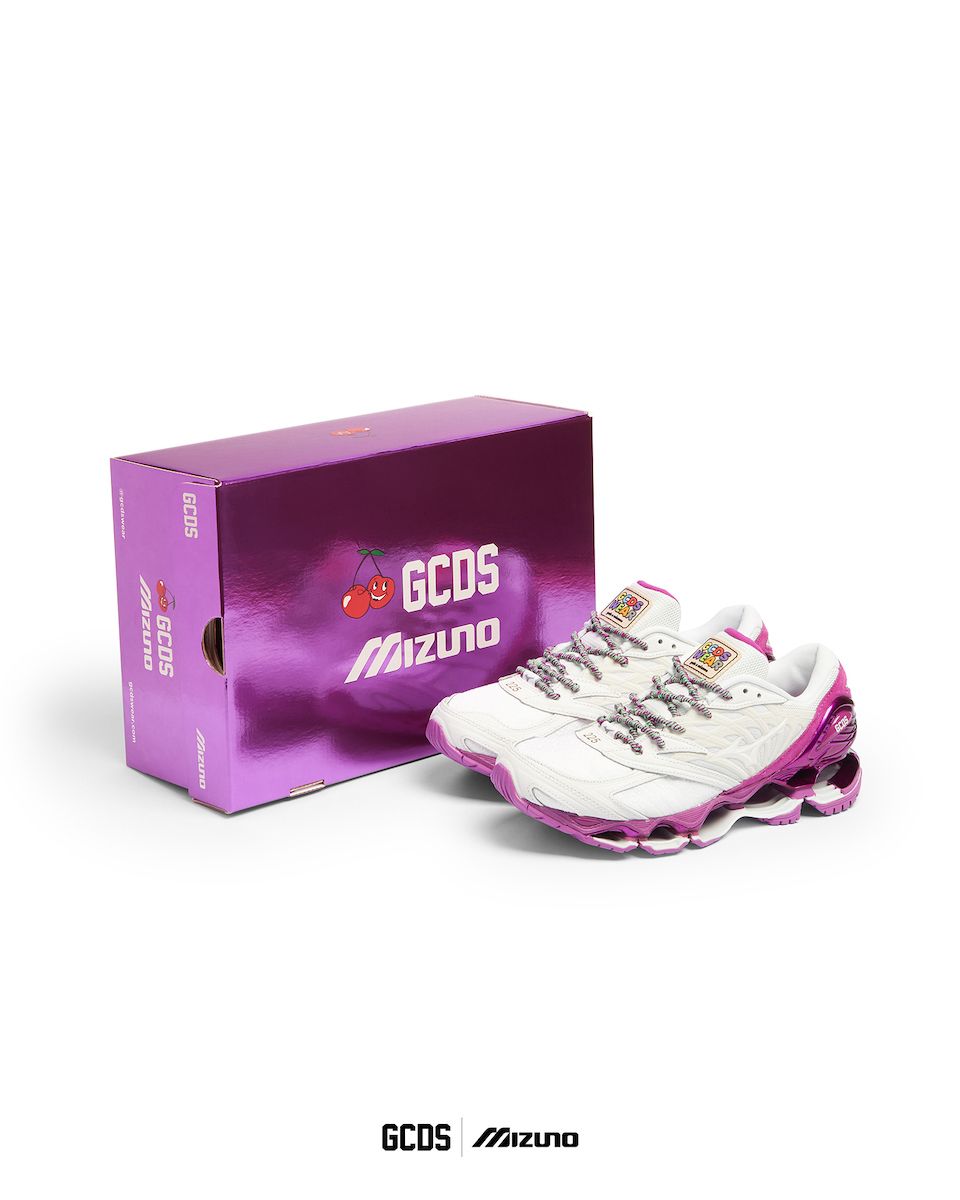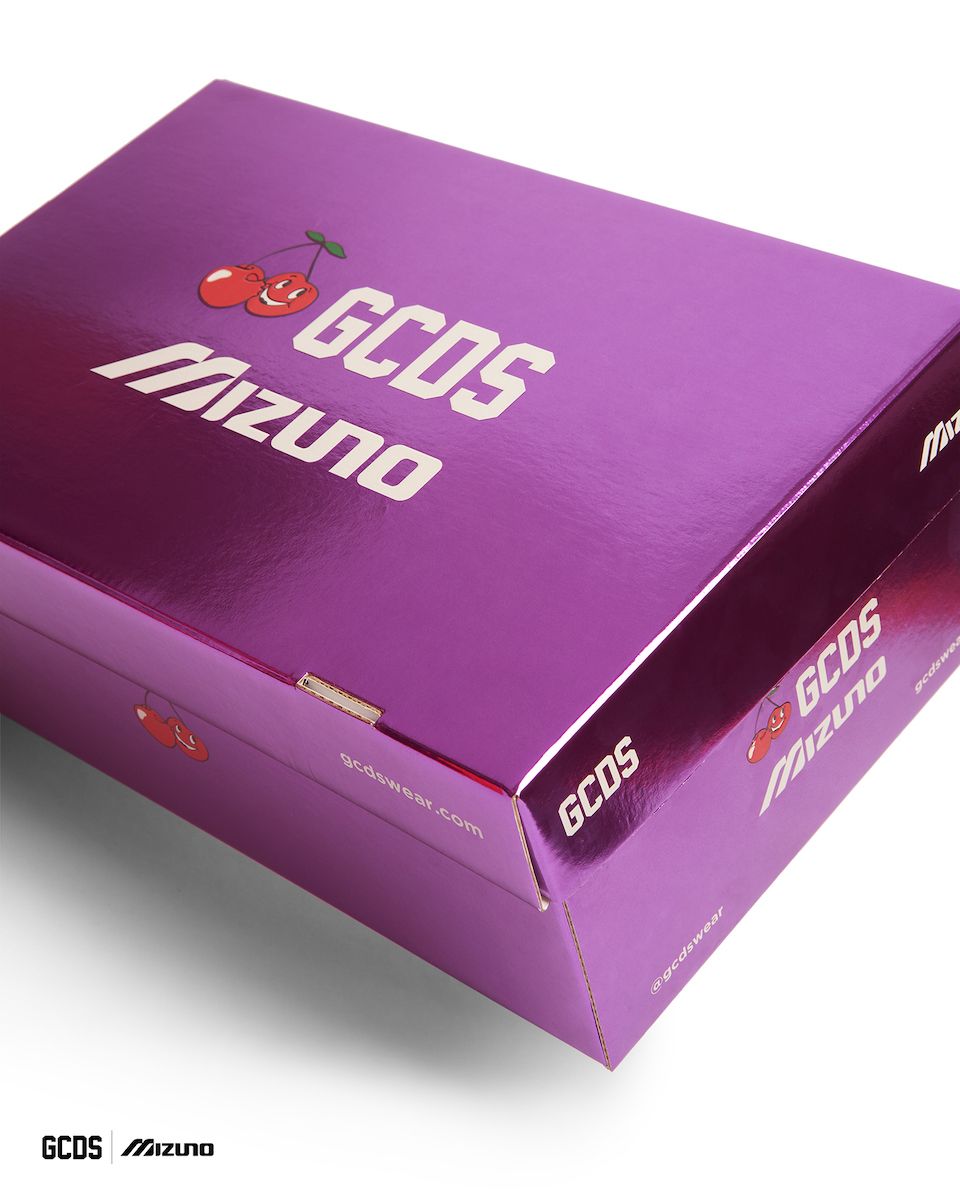 The sneaker will be available in limited release on the GCDS online store and flagship from April 15th at 12pm GMT; and in the best sneaker stores in the world from April 20th.
You can find the latest news about fashion and sneakers in our website.